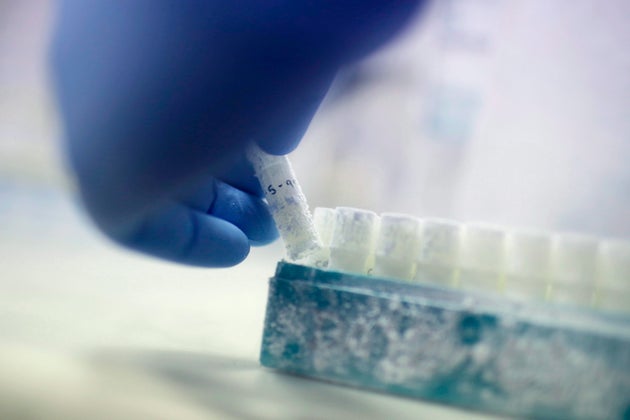 TORONTO — Ontario's medical regulator has revoked the licence of an Ottawa fertility doctor who used his own sperm as well as that of the wrong donors to artificially inseminate several women over three decades.
The discipline committee for the College of Physicians and Surgeons of Ontario had ruled earlier today that Dr. Bernard Norman Barwin committed professional misconduct and failed to maintain the standards of the profession.
Lawyers for the college had then asked the committee to revoke Barwin's licence, saying it was the only appropriate penalty for such a shocking abuse of trust.
The committee revoked Barwin's licence this afternoon, which means other medical regulators would be alerted should he apply to practise medicine elsewhere.
Patients suffered 'irreparable harm'
An uncontested statement of facts read before the committee laid out the cases of more than a dozen patients who say they suffered irreparable harm as a result of Barwin's actions.
Barwin, 80, who did not attend the hearing, pleaded no contest to the allegations through his lawyer.
A lawyer for the regulator had told the discipline committee Barwin's actions traumatized entire families and left them forever altered.
"There is no precedent for the case you have before you at this college," Carolyn Silver said.
"Dr. Barwin's patients and their families were the unsuspecting victims of his incomprehensible deception," which saw him contradict their specific instructions without their knowledge or consent, she said.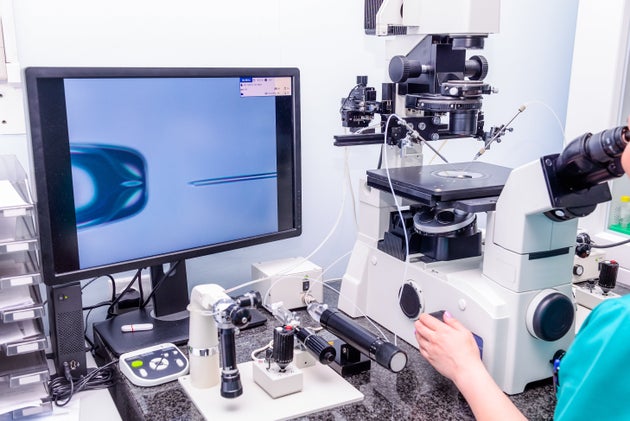 Some patients discovered their children were half-siblings, even though they had requested the same donor be used for both, the statement of facts in the case said. Several men learned the children they had raised were not biologically theirs.
Rebecca Dixon, who waived a publication ban protecting her identity, said she discovered three years ago that Barwin — and not the man who raised her — was her biological father.
"In that moment, my life changed forever," she told the committee, adding she felt her entire identity was thrown into question.
The news made her feel ashamed and "contaminated," and strained her family, she said. Even now, Dixon said she continues to scan the crowds in Ottawa, looking for people who look like her and who may be her half-siblings.
Dr. Barwin's patients and their families were the unsuspecting victims of his incomprehensible deceptionCarolyn Silver, College of Physicians and Surgeons of Ontario
A woman who can only be identified as Patient M said she learned recently that her teenage daughter was conceived using an unknown donor's sperm rather than her husband's. She has not yet broken the news to her daughter, worried the shock would be debilitating at such a "fragile" age, she said.
Patient M said Barwin went out of his way during the procedure to show her the vial of sperm with her husband's name on it, knowing it contained material from another man.
"I still felt so violated, I felt dirty, almost as if I'd been raped," she told the committee.
 Watch: Is a loophole keeping unfit doctors in medicine? Story continues below.
According to the statement of facts, an expert retained by the college to review Barwin's case found it was unlikely the doctor's use of his own sperm was accidental.
Barwin's explanation that contamination must have occurred when he used his own sperm to calibrate a sperm counter is neither plausible nor believable, the expert said in the statement.
"This is a tragic situation in which a sea of avoidable harm was done," the expert said.
I still felt so violated, I felt dirty, almost as if I'd been raped.Patient M
Barwin had previously been disciplined for artificially inseminating several women with the wrong sperm, admitting to professional misconduct when he appeared before committee in 2013. At the time, Barwin said errors in his practice had left three patients with children whose biological fathers were not the ones they intended.
The committee then suspended him from practising medicine for two months, but Barwin gave up his licence the following year. 
There was no evidence in that case that Barwin was the biological father of any of his patients' children, said Silver, the college's lawyer. Barwin intentionally concealed what he was doing, she said.
Tuesday's hearing dealt with fresh allegations against Barwin of incompetence, failing to maintain the standard of practice of the profession and of engaging in dishonourable or unprofessional conduct.
He is also facing a proposed class-action lawsuit launched by several of his patients. The lawsuit alleges more than 50 children were conceived after their mothers were inseminated with the wrong sperm, including 11 with Barwin's.
@repost Joint Custody Child Support
Via Questions to Ask Lawyer about Separation
source https://www.huffingtonpost.ca/entry/ottawa-bernard-norman-barwin-licence-sperm-insemination_ca_5d127985e4b0aa375f54a54d
June 26, 2019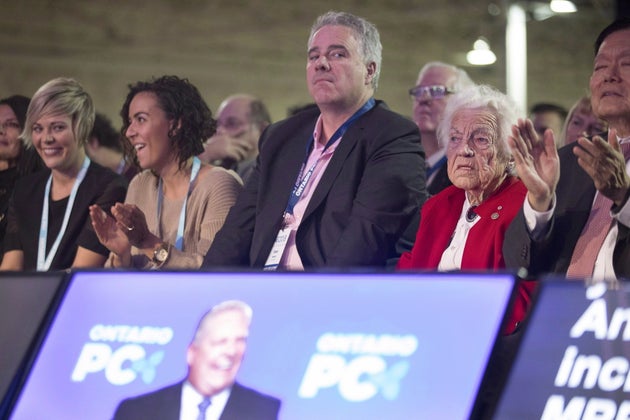 TORONTO — An appointee to Ontario's accountants council resigned Tuesday after the Opposition noted that she is the niece of the premier's ex-chief of staff — who also resigned recently after other appointees were revealed to have personal ties to him.
Premier Doug Ford's office spoke with Katherine Pal and she resigned effective immediately from the Public Accountants Council, said spokeswoman Kayla Iafelice.
The resignation follows a press release from the NDP criticizing the government for yet another "gravy train" appointment by giving a post to Pal, a niece of Dean French's wife.
"This reeks of nepotism, with paycheques, power and favours for Ford's inner circle, while everyday Ontarians get nothing but cuts," New Democrat Taras Natyshak said in a statement.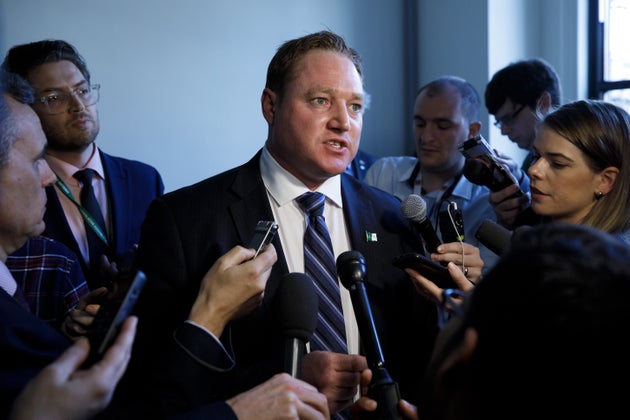 French himself resigned late Friday as Ford's chief of staff after the premier rescinded the appointments of two people with reported personal ties to French.
A day earlier, Ford had announced four agents-general appointments — positions that haven't existed in the Ontario government since the 1990s — which come with salaries between $165,000 and $185,000. The roles aim to drum up business in the province.
Taylor Shields, an assistant vice-president of marketing for Chubb Insurance, was appointed to a post in London and Tyler Albrecht, a senior analyst at Optimize Capital Markets, was being sent to New York City.
The Globe and Mail reported that sources said Shields is related to French through his wife, and that Albrecht, 26, is friends with one of French's sons. A 2014 tweet from French said one of his sons and Albrecht are former lacrosse teammates.
Both appointments were revoked Friday.
Meanwhile, the Public Accountants Council said Pal, a principal at Pal Insurance, was extremely well qualified to be on the council and that her finance credentials are impeccable.
Pal did not immediately respond to a request for comment. She would have earned $2,800 in the position for four meetings a year, funded through public accountants' dues.
Other roles given to associates of Ford
The government has come under fire numerous times for appointments given to associates of the premier and the Progressive Conservative party.
Gavin Tighe, a Ford family lawyer and who is also acting for French in a defamation lawsuit he launched, was also appointed to the Public Accountants Council.
Ford sparked a huge outcry when he named family friend Ron Taverner as Ontario Provincial Police commissioner, an appointment Taverner ultimately turned down.
Jenni Byrne left her post as Ford's principal secretary for an appointment with the Ontario Energy Board with an annual salary of about $197,000.
Past Progressive Conservative party president Rueben Devlin was granted a three-year term as a health-care adviser. Ford campaign adviser Ian Todd was appointed Ontario's trade representative to the United States, with a $350,000 salary. And failed Tory candidate Cameron Montgomery was appointed to lead a standardized testing organization.
Earlier On HuffPost:
@repost Types of Custody
Via Equalization of Net Family Property
source https://www.huffingtonpost.ca/entry/ontario-appointee-dean-french-niece_ca_5d12887ae4b0aa375f54c6ce
June 26, 2019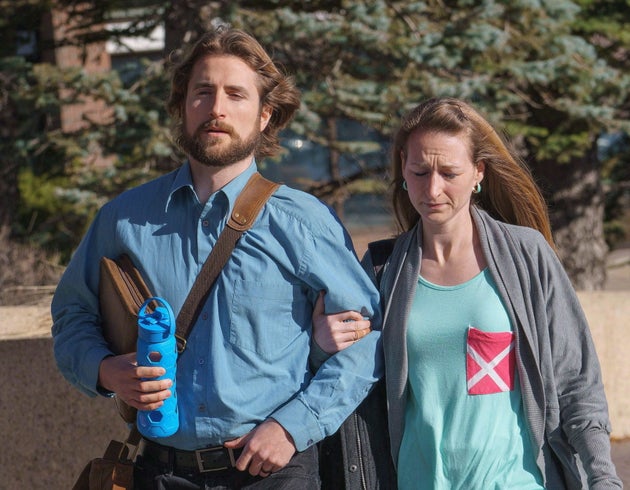 LETHBRIDGE, Alta. — A father accused in his son's death testified Monday that the sick boy's condition worsened after he had appeared to be doing better, but not to the point where his parents were worried.
David Stephan took the stand in a southern Alberta courtroom where he and his wife, Collet, are accused of failing to get medical attention for the toddler.
The couple are charged with failing to provide the necessaries of life to 19-month-old Ezekiel, who died of bacterial meningitis in 2012.
The Stephans treated their son with herbal remedies and called an ambulance when he stopped breathing.
A jury convicted the couple in 2016, but the Supreme Court of Canada ordered a second trial last year.
Stephan, who is acting as his own lawyer, spent more than three hours giving what amounted to a monologue before a Lethbridge judge, who is hearing the case without a jury.
Stephan testified that he and his wife thought Ezekiel had croup and appeared to be recovering at their home near Glenwood, Alta.
Two weeks before he was rushed to hospital, the toddler's condition had worsened to the point that they discussed whether their son should get medical attention, but they didn't think it was serious enough, Stephan said. 
"I didn't see a need. The idea was there on the back-burner. There was nothing that was concerning or alarming as a parent," he said.
"There was nothing apparent."
'Shocked and confused'
Stephan said his wife did call a friend who was a nurse and a midwife. The friend mentioned the possibility Ezekiel might have meningitis but she wasn't sure. And with a lack of symptoms, Ezekiel probably "would be turned away" if he sought medical attention.
Stephan said he was "100 per cent convinced" that Ezekiel had later recovered, but he soon noticed the child had an odd breathing pattern. Then he stopped breathing.
"He went down for his nap and he woke up in crisis. His breathing started to get worse," said Stephan. "I was shocked and confused. He became very tired right before he stopped breathing."
Stephan called 911, but when Ezekiel started breathing again, the father declined an ambulance.
About a half hour later, Stephan again called 911 as the family was driving to a hospital. They were met on the highway by an ambulance. Ezekiel was eventually airlifted to the Alberta Children's Hospital in Calgary.
'We were dumbfounded'
Stephan testified he and his wife remained hopeful. "We hoped he'd be leaving hospital in just a couple of days."
Stephan said while they were in Calgary, they were told children's services believed there might be neglect and there would be an investigation.
"We were dumbfounded."
Under cross-examination by Crown attorney Britta Kristensen, Stephan said he had learned from his wife that her friend suggested Ezekiel might have meningitis.
"You were made aware that bacterial meningitis was quite serious?" Kristensen asked.
"Yes I was made aware that with bacterial meningitis you generally have 24 hours before it became a crisis," Stephan replied.
"Do you recall being told that it was a potentially, deadly condition?" Kristensen continued.
"That would have been communicated to me."
Sometimes bad things happen to good people. Parenting is not like looking into a crystal ball.Jason Demers, defence lawyer
Stephan also told court that Ezekiel and his older brother didn't have routine visits with a pediatrician or family doctor, and they didn't get standard vaccinations.
Kristensen asked Stephan if he was aware that the vaccinations would have protected against meningitis.
"No," said Stephan. "I wasn't really aware of what meningitis was."
Defence lawyer Jason Demers said in a brief opening statement that the Stephans didn't do anything wrong.
"Sometimes bad things happen to good people. Parenting is not like looking into a crystal ball," Demers said.
"Taking Ezekiel to hospital any sooner than the Stephans did may not have made a difference."
Earlier on HuffPost:
@repost Back Child Support
source https://www.huffingtonpost.ca/entry/david-collet-stephan-meningitis-death_ca_5d121579e4b0a394186875cf
June 26, 2019
An award of up to $50,000 for information leading to the arrest of a suspect in a shooting at a Scarborough playground last summer that left two young sisters injured has been announced by investigators.
On June 14, 2018, the children, ages five and nine, were at a playground on Alton Towers Circle, near McCowan Road and McNicoll Avenue, when they were struck by bullets.
The girls were rushed to hospital from the scene to be treated for their serious injuries.
At the time, 11 children were in the park, police said.
Investigators previously said that they believed the intended target of the shooting was a man who was at the park at the time.
Three men have already been arrested in connection with the shooting, but one suspect remains outstanding.
T'Quan Robertson, 24, is wanted for attempted murder and aggravated assault. A reward for information regarding Robertson was announced at a news conference held by Toronto police and Crime Stoppers on Tuesday morning.
"We are not looking for witnesses or for people to testify, this case is ready to go to trial and we are just looking for the location of the suspect," deputy chief Peter Yuen said at the news conference. "I'm very confident that someone out there knows where Mr. Robertson is and we need that phone call to assist us in arresting Mr. Robertson."
"This is a message from the Toronto Police Service and the family members of the two little girls that Mr. Robertson there is nowhere to go, we will apprehend you sooner rather than later so do the right thing, call a lawyer and turn yourself in."
Robertson has been described by officers as a five-foot-eight man, weighing about 130 pounds.
"He is considered armed and dangerous," police said in a news release issued on Tuesday. "If he is seen, do not approach him, and immediately call 911."
With the help of a program, dubbed BOLO (be on lookout) by police, seven billboards featuring Robertson's picture will be placed around the city of Toronto on Tuesday.
The program is also paying for a truck with a digital display board to drive around neighbourhoods that have been "identified by the lead investigator in the case" in the hopes that someone with information regarding Robertson's whereabouts will come forward.
Robertson's information will also be circulated on social media through the BOLO program.
The reward, offered by a national charity, can be claimed up until Dec. 25.
@repost Divorce for Men
source https://toronto.ctvnews.ca/police-offer-50k-reward-for-information-leading-to-arrest-of-scarborough-playground-shooting-suspect-1.4481266
June 26, 2019
Certified financial planner Sean Fletcher of San Francisco knew his dad had an estate plan, complete with a health care directive detailing what medical treatment should be given in an emergency. When the father had a massive heart attack, though, no one knew where he kept those documents.
Fletcher's family was lucky: An aunt found the paperwork in a closet. His mother was able to stop treatment according to his father's wishes so that he could die more peacefully.
"Despite her misgivings, I believe this minor miracle gave my mom the confidence to carry out what she had agreed to do," Fletcher says.
It's not enough to be organized and responsible. We need to think about who will be responsible next. Fortunately, there are several sites that can facilitate that transition for our aging parents — and also for ourselves.
In fact, the best way to introduce these sites to your parents may be to use them yourself. That way, you'll be familiar with how they work and can vouch for their helpfulness in getting information to the people who will need it.
WHEALTHCARE
Whealthcare was co-founded by two people who specialize in the areas where health care meets finances: physician-turned-financial-planner Carolyn McClanahan and software developer Chris Heye, whose other company, Cogniscient, develops cognitive and behavioural assessments to aid older people in making sound financial decisions.
Users answer questions on the Whealthcare site, and these assessments are used to create a "financial caretaking plan" that identifies the issues they're likely to face as they age. The service also provides a transition plan that allows trusted people to take over and a customized to-do list to make sure crucial documents are in place. (Powers of attorney allow others to make vital decisions if we're incapacitated, for example, and health care directives spell out what life-prolonging measures we do and don't want.)
Another assessment gauges a person's risk for fraud, exploitation and bad financial decision-making, and offers recommendations for protecting against those threats. A "proactive aging plan" helps people prepare for transitions in living arrangements, driving and health care decisions, allowing them to document their wishes. A feature called WhealthcareConnect can match people to financial advisers who specialize in issues facing older adults.
The annual cost is $39 for one individual plan, $69 for a couple and $149 for a family plan that includes up to five people.
EVERPLANS
Everplans is an online vault where you can store important documents, contacts, login credentials, instructions on what to do with your social media sites and anything else your family might need to know to handle your affairs. The site offers step-by-step guidance to identify and organize your important information, from insurance policies to pet care plans. If you're not comfortable uploading something to the site, you can leave instructions to help your family find what they need. You name "trusted deputies" and decide what they can access on the site, and when. You might give one deputy (say, your spouse) access to all the documents while another (perhaps your executor) gets access only after your death.
The service costs $75 per year.
EVERSAFE
EverSafe monitors financial accounts for unusual activity, large transactions and other potential problems. The site alerts you via email, text or automated phone call and can be set up to signal trusted others, as well.
The basic service, which costs $7.49 per month after a 30-day free trial, monitors bank and credit card accounts and the dark web, where your personal information may be for sale. For $14.99 per month, you can add credit monitoring. For $24.99, the site will monitor investment accounts as well. An additional $4.99-per-month service monitors your home and other real estate for new liens or defaults on your property.
I found the dark web monitoring particularly interesting and was surprised at how many of my passwords had been exposed in various breaches. It was good motivation to change my passwords — and to make sure my trusted deputies could access the new ones. Because protecting all my information and accounts won't do much good if my family can't find what they need when I'm gone.
______________________________________________
This column was provided to The Associated Press by the personal finance website NerdWallet. Liz Weston is a columnist at NerdWallet, a certified financial planner and author of "Your Credit Score." Email: [email protected] Twitter: @lizweston.
RELATED LINK:
NerdWallet: What is a power of attorney? http://bit.ly/nerdwallet-explains-power-of-attorney
Liz Weston Of Nerdwallet, The Associated Press
@repost Attorney at Law Child Custody
Via Legal Separation Spousal Support
source https://toronto.citynews.ca/2019/06/24/liz-weston-3-sites-to-help-aging-parents-organize-details/
June 24, 2019