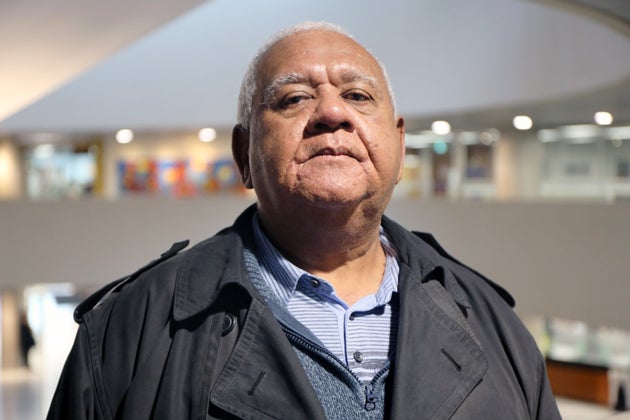 This is the first story in UNAIDED, a HuffPost Canada series that examines the effects of recent funding cuts to Ontario's legal aid system and the impacts on the vulnerable people who rely on it to navigate our complicated justice system.

TORONTO — Neville Jacobs would lie in bed and never fall asleep.
He'd watch the clock tick down — 11 p.m., 1 a.m., 2 a.m. — until daybreak. Then he'd rise, exhausted, and attempt to do his work as a pastor at a Toronto church. For three years in the early-2000s, Jacobs said he suffered from relentless insomnia.
"I couldn't function. I couldn't focus," he said, now 72. "I was like a drugged man living in a daze, day in and day out."
Jacobs also had an unsuccessful knee surgery that caused him chronic pain. In 2004, his doctor declared him permanently disabled and no longer able to work, Jacobs said. He applied for financial help through the Ontario Disability Support Program (ODSP), but was denied.
"They don't really give you any reason, just that you're entitled to a review," said Jacobs. Unable to pay his mortgage, about to lose his house, and not sure how to appeal ODSP's decision, Jacobs "was teetering on the brink of despair, not knowing where to turn."
But then, through a friend at a local food bank, Jacobs heard of a place that could help — Scarborough Community Legal Services. Years later, he still remembers walking through the legal clinic doors where he was paired with a paralegal caseworker who immediately became his advocate.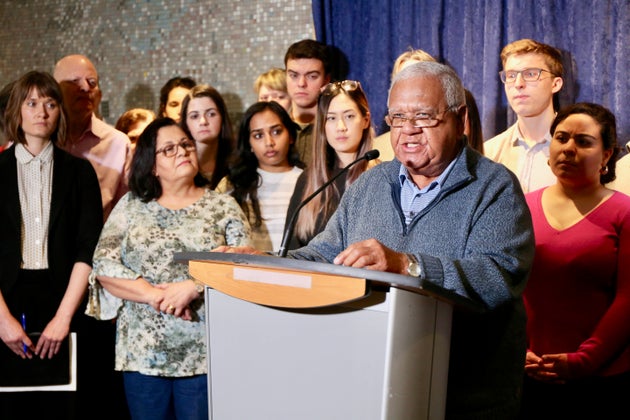 "She talked to me every time not as a number on a long line of down and outs. No, I was Neville Jacobs, a human person in desperate need of financial help," he said.
With the legal clinic's assistance, Jacobs filed an appeal, had his case heard at the ODSP tribunal, and won. He doesn't underestimate the clinic's role in saving him from the worst.
"If it hadn't been for the intervention of Scarborough legal services, I would've been homeless, or possibly dead by now," Jacobs said.
***
Jacobs' case is not exceptional. Every year across Ontario, 74 community legal clinics help more than 9,000 low-income people appeal ODSP decisions, the Auditor General reported last year. Their clients win three-quarters of cases, ensuring they have a source of income while grappling with debilitating physical and mental disabilities.
Behind the scenes, legal clinics also help tenants fight illegal evictions, and refugees get permanent residency or reunite with family members, among other services. But facing significant budget cuts, frontline workers warn they'll be forced to turn away people in need — and that will cost the government and communities in the long run.
Constituents who are facing some of the most difficult challenges of their lives … will be forced into a situation of even deeper vulnerability.Yodit Edemariam, Rexdale Community Legal Clinic
This spring the province slashed Legal Aid Ontario's budget by 30 per cent, from $456 million to $323 million, and plans to reduce annual funding by another $31 million by 2021-2022. Legal Aid Ontario said it will cut its $93-million legal clinic budget by $15 million. It will allocate money to clinics with the highest need, while others face larger cuts.
The Ministry of the Attorney General said it expects Legal Aid Ontario to become more efficient.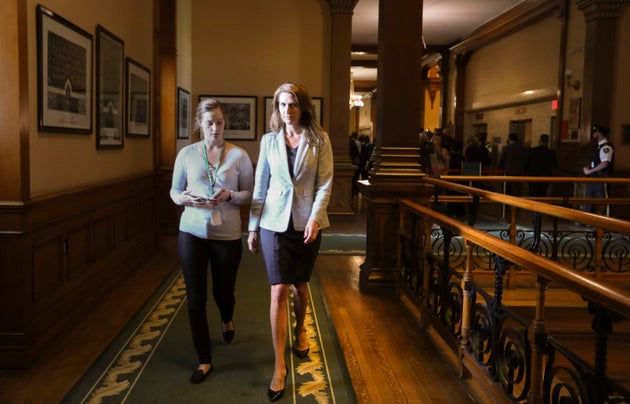 But even small cuts to legal clinics' already tight budgets will have devastating impacts, including layoffs of lawyers and paralegals who each help hundreds of people a year navigate tribunals, boards and bureaucracies, and access justice, frontline workers say. Clinics already have more clients than they can handle, and they will have to turn even more of those people away.
At a news conference earlier this month, Yodit Edemariam, a lawyer at the Rexdale Community Legal Clinic warned that, "The carefully woven fabric of service coordination and support will be eroded by the cuts to Legal Aid Ontario's budget.
"Constituents who are facing some of the most difficult challenges of their lives — eviction, job loss, uncertain immigration status, or denial of life-sustaining disability benefits — will be forced into a situation of even deeper vulnerability."
Jack de Klerk, director of Neighbourhood Legal Services in east downtown Toronto, expects the effects to be felt beyond the justice system.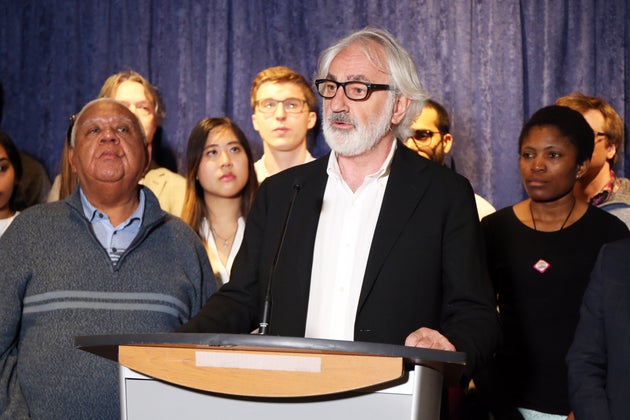 "Our services help a lot of people see themselves in society and cuts back on alienation," de Klerk said. "If people have a good home, they'll contribute in other ways, like Neville."
Jacobs joined the Scarborough Community Legal Services board in 2007, where he's continued to help his community and connect people to the same services that saved him.
"I felt that I have a duty to help other people like myself who are trampled upon, the leftovers of society," Jacobs said. "Vulnerability and adversity make you more understanding. My sense of compassion was deepened."
Remilde Drummond, 62, was a home support worker when she began experiencing chronic pain linked to fibromyalgia. Unable to work, and "lost in life" with a husband and two children to help support, she said she applied for disability benefits through the Canadian Pension Plan in 2013. She was denied, but found the Rexdale clinic.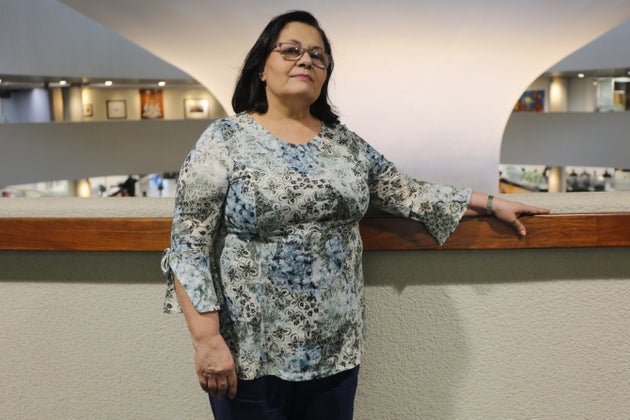 "They took my case and I found I could believe in them," Drummond said. A clinic lawyer represented her at the appeal board and won. "Thank God for the Rexdale legal centre. I will always thank them for that."
Drummond said the legal aid cuts "are the worst thing" the province could do.
"I know many people in our community need help like me. They don't have the health to work. They cannot (afford) a lawyer. It's the truth."  
***
Legal clinic services are significantly cheaper than alternative public services. Every dollar spent on legal aid saves the province $6 in other areas because it reduces evictions, homelessness, illnesses and poverty, and makes civil and criminal courts more efficient, according to a Canadian Bar Association report.
An ODSP recipient with no dependents receives up to $1,169 a month. In comparison, a shelter bed costs the province $2,100 a month; a long-term care bed $3,960; a correctional facility bed $4,300; and a hospital bed $13,500, reported the Auditor General.
"Cutting legal aid is not a smart bit of political maneuvering. Don't cut back where the community needs money," said de Klerk.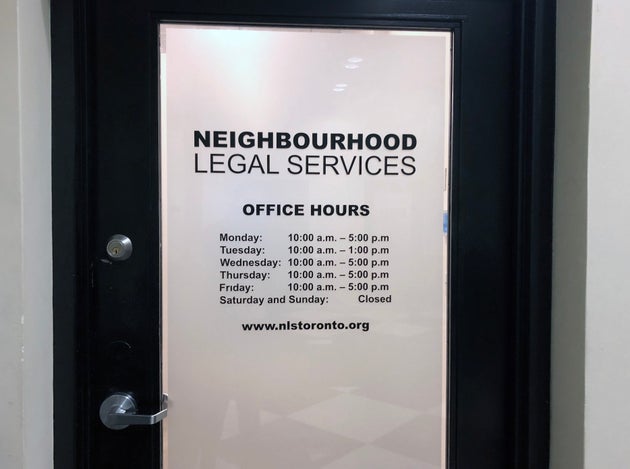 With 10 full-time employees, Neighbourhood Legal Services already struggles to keep up with a growing demand, de Klerk said. Most of their work centres on fighting evictions and appealing income decisions, including ODSP.
Scarborough Community Legal Services is just as busy, said executive director Renee Griffin. "We can't meet our community's demand."  With a $1.8 million total budget, the clinic handles more than 2,500 cases a year, 40 per cent related to housing, she said. It also refers people to other services.
"Our biggest challenge right now, everyday, is when people walk in and we have to say, 'We can't help you,'" de Klerk said.
Clinics turn away people who don't qualify for legal aid, which is the vast majority of Ontario residents, including minimum wage earners and seniors living off the Canadian Pension Plan.
The province has one of the lowest legal aid income cut-offs in Canada at $17,731 for one person with no dependents. That's despite Statistics Canada considering Canadians who earn $22,133 or less as impoverished. Alberta, British Columbia, Manitoba, Quebec, New Brunswick and all three territories provide legal aid services to people with incomes ranging from $20,000 to $50,000 a year.
For people who do qualify, the legal clinic will at the very least give them advice, de Klerk said. Depending on the severity of a person's circumstances, lawyers may also help them gather documents, write letters and prepare for appeals, or represent them at court and tribunals.
Since de Klerk became director in 1998, his legal clinic has not had a budget increase of more than three per cent. Almost every year it's been between one and two per cent. The only part of the clinic's current $1.2 million-budget it could cut without affecting service is perhaps office supplies, de Klerk said.
"Maybe paper is discretionary? A couple of pens? The only place we can make a difference is cutting staff. Staff will lose their jobs. Their clients won't have access to services anymore."
@repost Divorce Advice for Women
Via Divorce Settlement Agreement
source https://www.huffingtonpost.ca/entry/legal-aid-cuts-clinics-disabilities_ca_5cf52c16e4b0e8085e3d8a6e
June 4, 2019
LOGAN, Utah — A 5-year-old girl who police say was taken from her home and killed by her uncle is expected to be laid to rest at a funeral Tuesday.
Elizabeth "Lizzy" Shelley disappeared May 25 and was found dead less than a block from her home after a wide-ranging five-day search.
A service will be held at Nyman Funeral Home in Logan after a procession from the cemetery. A vigil and public viewing of Shelley's body were held earlier this week.
Her uncle Alex Whipple is accused of killing her after his sister let him spend the night at the family's Logan home, prosecutors said. He's charged with aggravated murder, child kidnapping and other counts.
Whipple told his lawyer where to find her after prosecutors promised to take the death penalty off the table, according to police.
Defence attorney Shannon Demler has said his client did something inexcusable but wants the family to find closure.
A judge read Whipple the charges for the first time on Monday in Logan, about 80 miles (129 kilometres) north of Salt Lake City.
Lizzy's blood was found on Whipple's watch and sweatshirt, authorities said, and his handprint was discovered on a PVC pipe. Her blood was also found on a broken knife taken from the family's kitchen, charging documents state.
Whipple has a criminal record that includes a 2016 assault, possession of a stolen vehicle and drug-related charges.
Lindsay Whitehurst, The Associated Press
@repost Equalisation Payment
Via What Are My Legal Rights in a Separation
source https://toronto.citynews.ca/2019/06/04/5-year-old-girl-allegedly-slain-by-uncle-to-be-laid-to-rest/
June 4, 2019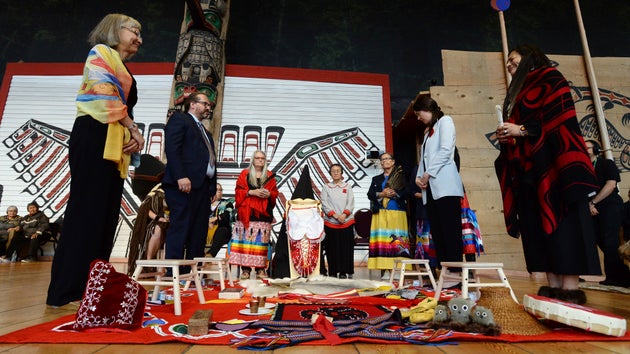 The national inquiry into missing and murdered Indigenous women was unequivocal in its assessment: "This is genocide."
Chief commissioner Marion Buller was greeted by cheers when she spoke these words Monday before hundreds of people gathered at the Canadian Museum of History in Gatineau, Que., for the release of the inquiry's long-anticipated report.
Her declaration echoed the inquiry's full-throated conclusion that systemic violence against Indigenous women and girls amounts to a "Canadian genocide" in breach of the country's obligations under international law.
The report's diagnosis reignited a familiar debate over whether Canada's treatment of Indigenous Peoples constitutes genocide.
Here's a look at genocide's definition, how it applies to the inquiry's findings, and why its invocation is controversial to some:
What is genocide?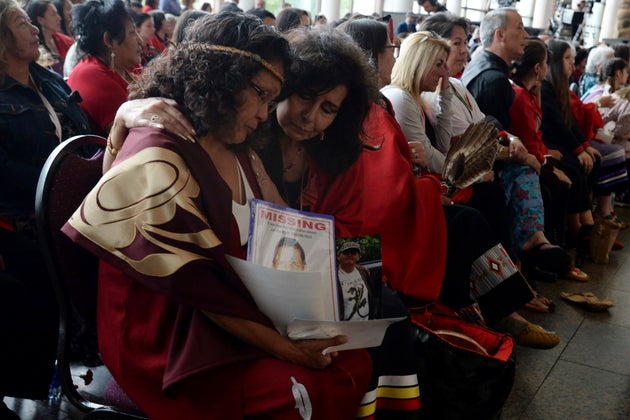 Legal scholar Raphael Lemkin coined the word "genocide" ― a hybrid of the Greek root "genos" (race or people) and the Latin suffix "cide" (to kill) ― in a 1944 book looking at the mass murder carried out by Nazis during the Second World War, as well as the historical precedents for targeted destruction of particular groups of people.
Genocide was recognized as a crime under international law in the 1948 United Nations Convention on Genocide, which defined it as "acts committed with intent to destroy, in whole or in part, a national, ethnical, racial or religious group." These include killing or causing serious bodily or mental harm to group members; imposing measures to prevent births or forcibly transferring children to another group; and forcing conditions on the group calculated to bring about its physical destruction in whole or in part.
Since its adoption, the UN treaty has faced criticism from groups who argue its conception of genocide is too restrictive.
Watch: Child's Lunchbox Is A Horrific Reminder Of Residential Schools. Story continues below.
Canada's Crimes Against Humanity and War Crimes Act, passed in 2000, offers a broader definition, saying genocide can encompass not only acts of commission, but "omission" as well.
What were the inquiry's findings on genocide?
In their report, the inquiry's commissioners argue that through its actions and omissions, Canada has been ― and continues to be ― complicit in a "genocide" against Indigenous women and girls.
The report uses the term dozens of times, starting in the first paragraph of its preface, in which Buller writes: "This report is about deliberate race-, identity- and gender-based genocide."
Buller, a former B.C. judge, goes on to defend her and fellow commissioners' "harsh words," as necessary to address "hard truths" like genocide.
The report points to examples of harms suffered by Indigenous women, LGBTQ and two-spirited people at the hands of Canadian authorities, including the failure to protect them from exploitation, trafficking and killers; deaths in police custody; physical, sexual, and mental abuse in state institutions; the removal of children; forced relocations; the lack of funding for social services and coerced sterilizations.
Watch: The Report On Missing And Murdered Indigenous Women & Girls Is Here. Story continues below.
What are the legal implications?
The inquiry report offers a supplementary legal analysis outlining its case that Canada should be held accountable for its genocidal acts under international law, while acknowledging that a formal determination of liability can only be made by judicial bodies.
The report argued that the debate around "cultural genocide" versus "real" genocide is misleading.
It makes a distinction between "colonial genocide" and the "Holocaust prototype," arguing that the former often goes unrecognized because it consists of a "slow death" carried out over centuries of policies, actions and omissions that cumulatively reflect an intention to destroy Indigenous Peoples.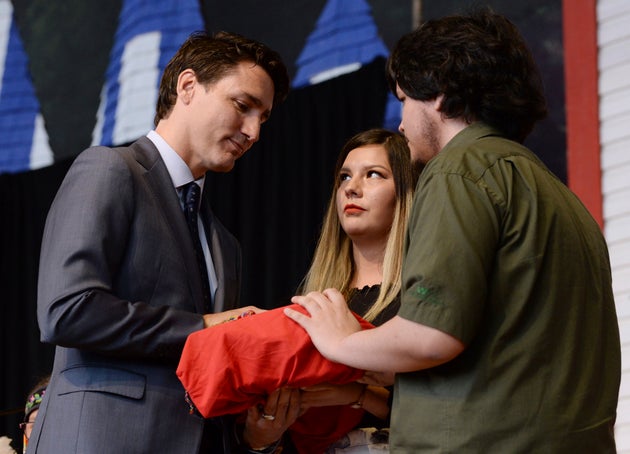 "The insidious and gradual nature of the obliteration of Indigenous Peoples, and the lack of a uniform national policy spearheaded by a totalitarian mastermind, differentiate colonial genocide from our traditional understanding of what constitutes a genocide," the report says.
"These distinguishing factors have, unfortunately, allowed the Canadian consciousness to dismiss Canada's colonial policies as racist and misconceived, rather than acknowledge them as explicitly genocidal and, even, ongoing."
What was Ottawa's reaction to the inquiry's characterization of "Canadian genocide"?
As he accepted the report Monday, Prime Minister Justin Trudeau stopped short of calling the disappearances and deaths of Indigenous women and girls in Canada a genocide — despite being called upon to do so.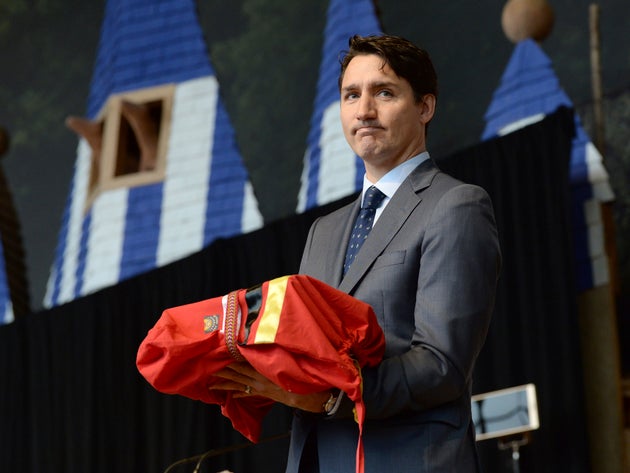 Instead, Trudeau said violence against Indigenous women and girls is "not a relic of Canada's past," but part of its present, and the justice system has failed them.
Justice Minister David Lametti said the federal government will leave the discussion of the term "genocide" to academics and experts, adding Ottawa has a responsibility to the families and survivors to fix the problem.
How about the reaction elsewhere?
Quebec Premier Francois Legault bristled at the inquiry's use of the term "genocide," while insisting he wanted to focus on the issues rather than quibbling over word choice.
"A genocide is when one wants, systemically, to make a nation disappear. I don't think that's what we're talking about, but we're talking about something very serious," Legault said in Quebec City on Monday.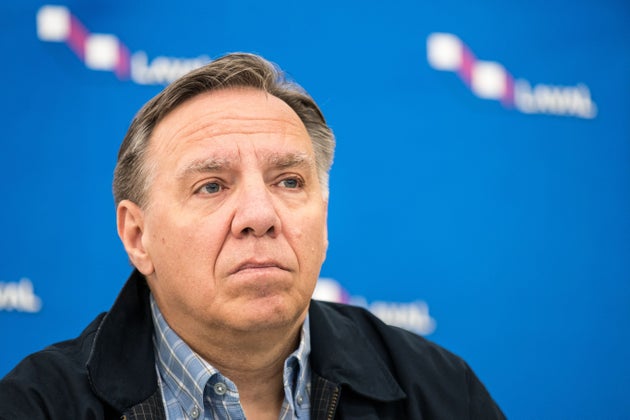 "Many cases of women and girls who were abused, who disappeared, who didn't get the help they should have. I don't want to debate over words, it's very serious, we have to act, and we have to act quickly."
Norman Spector, who served as former prime minister Brian Mulroney's chief of staff, was among the political figures and commentators who were blasted online for mocking the inquiry's use of the term.
Former Conservative Aboriginal Affairs minister Bernard Valcourt was criticized after tweeting that no one was served by the "thunderous silly conclusion" that "all we wanted" was to kill Indigenous Peoples.
This report is about deliberate race-, identity- and gender-based genocide.Chief commissioner Marion Buller
But many Indigenous activists defended the inquiry's invocation of genocide. Mi'kmaq lawyer Pamela Palmater, chair of Indigenous Governance at Ryerson University, said it would be a "rare moment of truth, responsibility, accountable and humanity" for a state perpetrator of genocide to own up to its crimes.
Regina Police Chief Evan Bray also welcomed the inquiry's assessment, acknowledging that his own force, along with police services across Canada, have played a role in where we are today.
"We have to recognize that the challenges, the problems, the deficiencies that have occurred in Canadian history have absolutely resulted in a loss of culture, in a loss of identity," Bray told reporters.
"So if you look at the definition of genocide, it can be interpreted many different ways, but I would say yes it fits into that, there's no question about that."
@repost Separation Advice
Via Spousal Support Guidelines
source https://www.huffingtonpost.ca/entry/missing-murdered-indigenous-women-genocide-inquiry-trudeau-legault_ca_5cf5b7a1e4b0e8085e3f18a5
June 4, 2019
It was of course the consciously freighted language that grabbed all the headlines and sparked many of the media questions the day the National Inquiry into Missing and Murdered Indigenous Women and Girls released its final report.
The hefty document—as big as a New York City telephone book and the product of nearly three years of work, hearings across the country and considerable controversy and upheaval—called the thousands of cases of dead and disappeared daughters, aunts, mothers, wives and friends "nothing less than the deliberate, often covert campaign of genocide," adding, "This is not what Canada is supposed to be about; it is not what it purports to stand for."
The 1,200-page report was handed over to Prime Minister Justin Trudeau during an hours-long closing ceremony at the Canadian Museum of History in Gatineau, Que., just across the Ottawa River from the Parliament Buildings, on Monday. Every aspect of the ceremony was imbued with symbolism, both collective and highly personal.
It seemed nearly every person in the crowd was wearing at least one item of red clothing, in tribute to the hue that has come to symbolize the lost women and girls and the urgency to find justice for them. Like the community hearings themselves, the ceremony was designed to let every member of a large and diverse community add their individual voices to a collective truth that screamed not to be ignored or met with complacency.
A running theme through the remarks of the day and in the report itself was an invocation to all Canadians—particularly non-Indigenous ones—to look closely, to listen and to allow themselves, effectively, to be implicated in the ingrained patterns of racism and colonialism that allowed these deaths and abductions to happen—and therefore to be implicated in the solutions, too.
"Today, the commissioners and I hold up a mirror to Canada," Chief Commissioner Marion Buller said. "We reflect back what we have heard and what we have documented."
READ MORE: Inside the meltdown of Canada's MMIW inquiry
She elicited a big cheer from the crowd when she exhorted Indigenous people to "decolonize yourself" by learning the history of their people and the "true history" of Canada. But Buller reflected the tone of the day and of the report itself with her relentlessly fierce message that no one look away or back off on this issue now that the report is printed and bound.
"The murders, the abductions, the human trafficking, the beatings, the rapes, the violence—yes, the genocide—will continue unless all Canadians find the strength, courage and vision to build a new, decolonized relationship with each other based on respect and self-determination," she said. "Let us walk together. Let us work together. We must do this, together, to achieve our destiny as strong, proud people in this great nation."
Commissioner Qajaq Robinson—who was raised in Nunavut and speaks fluent Inuktitut but is not Indigenous herself—suggested that many of the people watching and listening to the ceremony might have similar reactions to her own: "Guilt, shame, denial, the urge to say 'No, no, that's not what this is. This is not who I am. I didn't play a part in this. My ancestors didn't play a part in this. We're good people.'" But the families and survivors who spoke to the inquiry in 15 community hearings held across the country revealed a collective reality she urged others not to look away from.
"But it's the truth," she said. "It's our truth, it's my truth, it's your truth."
The closing ceremony was for the most part a polished affair, but there were emotionally raw moments and countless personal, homemade gestures that made it far different from the usual government event.
The event was held in the Grand Hall of the museum, with a soaring stretch of windows on one side that looked directly out on Parliament Hill and a museum backdrop of West Coast tree line, six Indigenous houses and a row of imposing Pacific Coast totem poles.
Everywhere you looked, t-shirts and homemade placards spoke for the family members who had come to listen: favourite snapshots transformed into desperate missing posters, birth and death dates that occurred far too close together, smiling women and girls who together represented a national tragedy, but whose faces, when worn on the chest or clutched in the hands of people who loved them became once again who they were: real people.
They were too numerous, and in many cases, their fates were so bureaucratically overlooked as to be uncountable, the report concluded.
Commissioner Michele Audette said some of the value of the sprawling report is that it made the scale of the tragedy, and the social and historical ills that created it, too glaring to be ignored or explained away. "We need to change. Did we really need a national inquiry for that? No," she said. "But with this inquiry, we will be able to say to the academics, the lawyers, the people that don't think that there is a genocide today: we have 1,200 pages to prove it."
She became obviously emotional when she invoked another theme that ran through most of the remarks of the day: that the momentum cannot be lost now, and all the work and good intentions and fierce advocacy cannot fall into useless and toxic silence. "It has to happen. If it won't, I'm not sure we will have another national inquiry," she said, voice breaking. "And I'm not going to wear this on my shoulder or my heart, because we need to change, right now."
Over its nearly three years of existence, the inquiry had been riven by staff turnover, high-profile resignations, criticism from families, advocates and Indigenous leaders and various delays. Just weeks before the final report was to be delivered on April 30—which was itself a delay from the Nov. 1 2018 deadline in the original terms of reference—the inquiry announced that the federal government had opted to delay the release to ensure "the highest quality of translation."
When the full report finally landed in public on Monday, the inquiry's recommendations proved to be monumental in scope and minute in detail, constituting 231 separate "calls for justice," which Buller said are "not mere recommendations or optional suggestions. They are legal imperatives."
These items are contained in a small square book about the size of a slice of bread—an addendum to the report—and they range from calling on federal, provincial and territorial and Indigenous governments to implement a National Action Plan to address violence against Indigenous women and girls; to improving policing in remote communities; to training people who work in the hospitality industry to recognize sexual exploitation and human trafficking; to calling for more Indigenous staff in child welfare systems.
"They are calls for justice," Buller said. "Because that is what you, the families and survivors, told us that you want: justice."
Trudeau sat in the front row of the audience at the closing ceremony, but he was a distinctly secondary presence at the event. He did not rise from his seat or speak until late in the morning, when he climbed the stairs to the stage to receive the final report, symbolically bundled up on a Tikinaagan, or cradle board, similar to those some Indigenous people use to swaddle their babies. "The action protects the sacred truths within the report and symbolizes rebirth and new possibilities," the inquiry explained of this part of the ceremony. "A new nation is born."
When Trudeau spoke, he was relatively brief, saying he was "humbled and grateful" to receive the final report, acknowledging the fraught work that went into creating it. He notably did not use the word 'genocide'. "The process has been long and I can only imagine how awful it's been to relive such intense pain," he said. "And to the families and survivors here today and to those watching or listening at home, I want you to know that this report is not the end. The work of the commissioners, the stories they have collected and the calls for justice they have put forward will not be placed on a shelf to collect dust."
That last line earned loud cheers, and he had to pause before continuing: "I know and you know that we need to fix the way things work in this country."
It was Robinson in her remarks earlier from the same stage who perhaps most neatly summed up the monumental rebuke the unsparing report directs at a certain notion of Canada—and how the reaction and concrete response to it could provide an answer to the country's existential soul-searching.
"I say to you now, it might challenge who we think we are, who we hope to be," Robinson said, totem pole sentries soaring above her head, weathered and cracked by time and climate. "But who we will be, and who we are, is ultimately defined by how we respond now that we know."
MORE ABOUT MMIW:
@repost Child Custody Forms
source https://www.macleans.ca/news/canada/the-mmiw-final-reports-lands-i-hold-up-a-mirror-to-canada/
June 4, 2019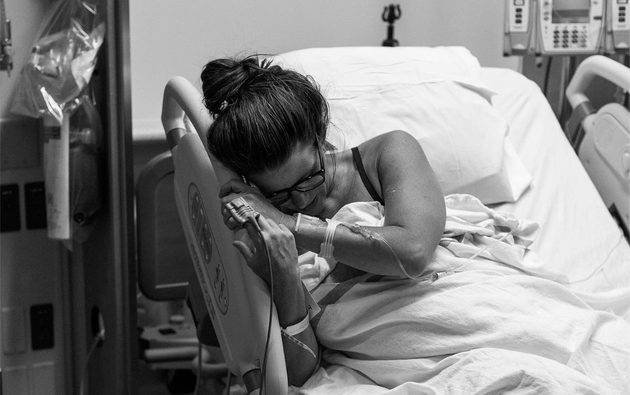 A photographer's raw image of a woman who just gave birth is an important reminder to keep the focus on moms.
As everyone in the birthing room was gathered around the new baby, Florida photographer Alex Michele captured a picture of the mother. Her Facebook post of the image has since gone viral. In her post, Michele encourages people to remember  to support the mom, and not just dote on the new baby.
"I saw you, mama. I saw the pain in your eyes and in your face and in your body," Michele wrote in the post.
"Because this is now a new season called postpartum. We tend to forget our mamas when babies are around. We ask how baby is, what does baby need, can we hold the baby, can we buy this for the baby but … what about mama?"
Postpartum care is neglected far too often. According to a recent study by Orlando Health, up to 40 per cent of women say they feel overwhelmed, anxious, or depressed after giving birth but are failing to show up to their first postpartum appointment.
But the sentiment of Michele's post moves past the doctor appointments and mental-health-checks (that new moms are not showing up for) and discusses what moms really need after giving birth.
"Meals dropped off, someone to watch baby so they can shower, solid child care for her other children, house cleaners to stop by and help out. Heating pads and coffee and comfy PJs. Maybe fast food. Or a friend to fold laundry. Maybe a new movie to watch or your Netflix login," Michele wrote.
In other words, new moms really want is someone to understand how difficult this period is for them, and sit with them in it. They want a friend physically around so they can take a shower or lend a hand in the never-ending laundry.
It truly takes a village
Although Michele's post is resonating with people, it may not be because they haven't had others show up for them. Many commenters recounted the ways in which their local communities have quietly supported them.
"When I had my second child, a friend tucked a gourmet tea bag into the card with a note saying that I was not to bother writing her a thank you note, but to use that time to make myself a delicious cup of tea," one mom said in the comments. She was so touched by the gift that she now includes a tea bag when reaching out to other new-moms, she added.
WATCH: This is why moms feel so alone. Story continues below.
"It truly takes a village but it also takes self care and love," added another. "As a military spouse thousands of miles away from family and friends at a new place, and having a two-month-old, it's been rough!" She added that her local community has been wonderfully supportive.
Many of the other comments encourage new moms to reach out if nobody is coming to them first.   
A heartbreaking detail makes the photo even more poignant
But what truly made the commenters emotional about moms supporting each other was the added detail that Michele was having a miscarriage as she took the photos. Michele's fiancee Nicholas Zimmer revealed the detail in a comment on the Facebook post.
"She didn't hesitate to put her emotions on hold and head straight back to the hospital (after six hours in the ER) to photograph this moment in her friend's life," he commented.
He was especially struck by the way these two women were able to support each other through two very different, but equally difficult, situations.
"It's an amazing thing watching women supporting each other in such contrasting moments."
@repost Distribution of Assets in a Divorce
source https://www.huffingtonpost.ca/entry/mom-gives-birth-viral-photo_ca_5cf534dce4b0a1997b6e27e8
June 4, 2019