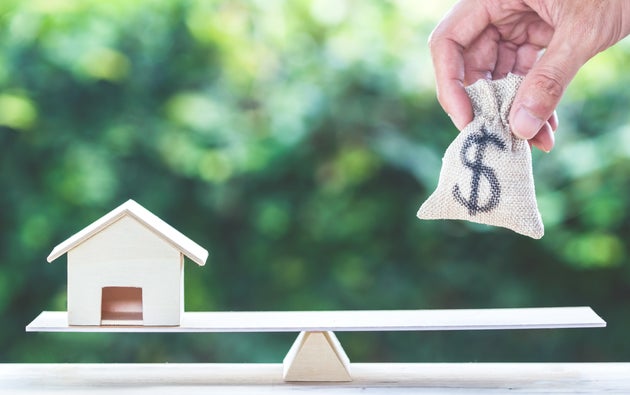 Rates for the most popular type of mortgage in Canada have sunken to the lowest level in about two years, and they could be heading further south before 2019's end, suggests RateHub.ca co-founder James Laird.
The lowest five-year fixed-rate available on the rate-comparison site today is 2.64 percent from CanWise Financial, a mortgage brokerage also owned by Ratehub.
Laird had to go back to summer 2017 to find rates that low, and his outlook suggests they aren't about to increase again any time soon.
"Right now, with all the information available today, it's the same to lower," Laird tells Livabl, forecasting where five-year fixed-rates should remain for the rest of the year.
Five-year fixed-rates are now almost at the same level as variable rates, which Laird notes is "very unusual."
Typically, variable rates are half-a-percent lower, which compensates for the fact that unlike a locked-in fixed rate, they can fluctuate.
"Today, they're almost the same, which means that for you to take a variable rate, you need to have a very pessimistic outlook on the economy and rates and things like that," explains Laird.
Watch: The best places to buy a house in Canada in 2019, according to MoneySense. Story continues below.
"To take a variable rate right now, you're predicting the Bank of Canada is going to drop their key overnight rate — or else there's no point in taking a variable rate right now," he adds.
The overnight rate influences the mortgage market, in particular variable rates, which closely follow it.
The Bank of Canada will typically cut rates when the economy needs a boost, as lower rates fuel borrowing and spending activity.
While not many market observers are calling for a cut to the overnight rate this year, the general consensus is the central bank will stand on the sidelines, at least for now.
Late last month at a scheduled announcement, the Bank of Canada maintained the overnight rate at 1.75 percent, and in response, the Conference Board of Canada predicted that's where it will remain for 2019.
"Even with the Bank noting that the recent slowdown in economic growth appears temporary, as they had expected, we maintain our view that the Bank will remain on hold into next year," Alicia Macdonald, the board's principal economist, says in a statement.
Today, Desjardins Senior Economist Benoit P. Durocher, predicted the rate environment will remain consistent for the next several months, although he noted global uncertainties, particularly in terms of trade conflicts, could spark a move from the central bank at some point.
"The status quo on key interest rates will continue for several more months," he writes in response to new Statistics Canada data showing the national unemployment rate just fell to its lowest reading since 1976.
"However, the monetary authorities cannot ignore the many uncertainties facing the world economy, particularly due to trade tensions," Durocher says.
RateHub's Laird observes the closeness in variable and fixed rates has "absolutely" encouraged more consumers to opt for the latter. "Variable is very unpopular right now."
@repost Divorce Petition
Via Lawyer Family
source https://www.huffingtonpost.ca/entry/mortgage-rates-canada_ca_5cfe54c7e4b04e90f1cc93fd
June 10, 2019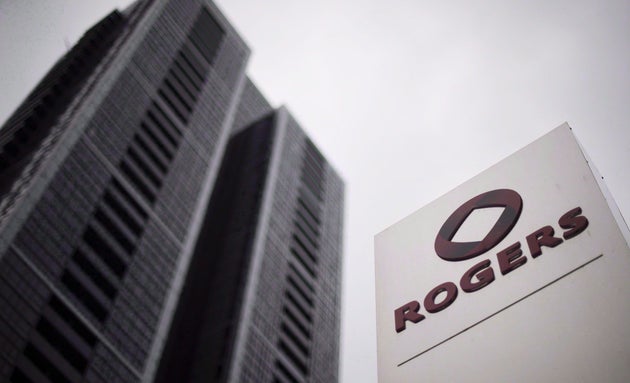 Rogers calls for Netflix-funded broadcast media bailout
Rogers Communications has called on Ottawa to introduce new tax credits for Canadian broadcasters, similar to the $600-million in tax credits the federal Liberals have announced for newspapers. In a submission to a panel reviewing Canada's telecom laws, Rogers called on the feds to raise money for the credits by charging a fee to ″those non-Canadian digital media services that do not wish to make direct investments in Canadian news programming." In other words, primarily Netflix. University of Ottawa digital law professor Michael Geist, who obtained Rogers' submission through an access-to-information request, notes that Rogers' comments to the telecom policy review panel came before the newspaper bailout became an election controversy in recent months. 
Fantasizing about murdering your boss is perfectly normal
Not only is it fairly normal for employees to imagine murdering their bosses, it might actually be healthy, says University College London criminal psychologist Julia Shaw, as quoted at The Independent. She estimates about half the population has engaged in fantasies about murdering people they know, including ex-spouses and bosses. But playing out the fantasy in your head might make you more sympathetic to the person you're imagining killing, Shaw says. People think it through and (most of the time) will say, "I don't want to do that, because those are not the consequences I would like," Shaw said.
Watch: These are Canadians' top complaints about telecom. Story continues below.
Federal Liberals prepare to ban single-use plastics
The federal Liberals are on course to ban single-use plastics by 2021, according to sources familiar with the matter cited by The Canadian Press. But rather than a blanket ban, Justin Trudeau's government plans to do its own research to identify those products that are most responsible for filling our oceans with waste. The move comes on the heels of the British government's announcement earlier this year that it will ban single-use plastics, and it comes shortly after a new study revealed that the typical person consumes between 39,000 and 52,000 particles of microplastics per year.
The Great Firewall of China gets greater
China has clamped down on access to Western news sources, according to multiple news reports. The crackdown evidently began on Friday, when people in China began to report that they couldn't access the websites of the New York Times, HuffPost, The Guardian and numerous  others. The Toronto Star has also been targeted for censorship, the newspaper reports. The move seems to have come days after the 30th anniversary of the Tiananmen Square massacre in 1989, an event China has studiously kept out of its media coverage. 
Charlie Smith, co-founder of of GreatFire.org, which monitors Chinese censorship, told The Intercept (which was also banned) that this seems to be part of an effort to better control outside media influence in China. "This frenzied activity could indicate that the authorities are accelerating their push to sever the link between Chinese citizens and any news source that falls outside of the influence of the (Communist) Party," he said.
Artificial intelligence sex robots are, uh, coming
"Sex robots are not just dolls with a microchip," writes artificial intelligence experts Francis X. Shen in the Asia Times. "They will use self-learning algorithms to engage their partner's emotions." But how are we going to regulate these new sex partners-slash-shrinks? Who will make sure there aren't excessive amounts of toxins in a sex bot that some people might kiss? And then there is the question of child sex dolls, which came into focus with a recent trial in which a Newfoundland man was charged with child pornography for ordering a child sex doll. Though an appeal court acquitted the accused in that particular case, it also upheld the principle that a child sex doll constitutes child pornography ― something that Shen says will likely be overturned by courts in the future.
@repost Family Law Questions
Via Divorce Law Firm
source https://www.huffingtonpost.ca/entry/rogers-broadcast-bailout_ca_5cfe415ae4b04e90f1cc6ed6
June 10, 2019
LOS ANGELES — After 25 years living under the shadow of one of the nation's most notorious murder cases, O.J. Simpson says his life has entered a phase he calls the "no negative zone."
In a telephone Interview, Simpson told The Associated Press he is healthy and happy living in Las Vegas. And neither he nor his children want to look back by talking about June 12, 1994 — when his ex-wife, Nicole Brown Simpson, and her friend, Ronald Goldman , were killed and Simpson quickly was transformed in the public mind from revered Pro Football Hall of Fame hero to murder suspect.
"We don't need to go back and relive the worst day of our lives," Simpson said. "The subject of the moment is the subject I will never revisit again. My family and I have moved on to what we call the 'no negative zone.' We focus on the positives."
For a man who once lived for the spotlight , Simpson has been keeping a largely low profile since his release from prison in October 2017 after serving nine years for a robbery-kidnapping conviction in Las Vegas. He continues to believe his conviction and sentence for trying to steal back his own memorabilia were unfair but says, "I believe in the legal system and I honoured it. I served my time."
After his release from the prison in Lovelock, Nevada, many expected him to return to Florida where he had lived for several years. But friends in Las Vegas persuaded him to stay there despite the case that landed him in prison.
He's glad he did.
"The town has been good to me," Simpson said. "Everybody I meet seems to be apologizing for what happened to me here."
His time in the city hasn't been without controversy, however. A month after his release an outing to a steakhouse and lounge at the Cosmopolitan resort off the Las Vegas Strip ended in a dispute. Simpson was ordered off the property and prohibited from returning.
No such problems have occurred since, and Simpson is among the most sought-after figures in town for selfies with those who encounter him at restaurants or athletic events he attends occasionally.
He plays golf almost every day and said he is a member of a club of "retired guys" who compete with each other on the golf course. The knees that helped him run to football glory at the University of Southern California and with the NFL's Buffalo Bills have been replaced and he recently had Lasik surgery on his eyes. But nearing his 72nd birthday, he is otherwise healthy.
Simpson said he remains close to his children and other relatives. His parole officer has given him permission to take short trips including to Florida where his two younger children, Justin and Sydney, have built careers in real estate.
His older daughter, Arnelle, lives with him much of the time but also commutes to Los Angeles.
"I've been to Florida two or three times to see the kids and my old buddies in Miami. I even managed to play a game of golf with them," he said. "But I live in a town I've learned to love. Life is fine."
He also visited relatives in Louisiana, he said, and spoke to a group of black judges and prosecutors in New Orleans.
Recently, a family wedding brought his extended family to Las Vegas including his brother, Truman; sister, Shirley; and their children and grandchildren. Simpson's first wife, Marguerite, mother of Arnelle, also joined the group.
The glamor of his early life is just a memory.
After his football career, Simpson became a commercial pitchman, actor and football commentator. He was once a multimillionaire but he says most of his fortune was spent defending himself after he was charged with the murders.
His televised "Trial of the Century" lasted nearly a year and became a national obsession. He was acquitted by a jury in 1995 and has continued to declare his innocence. The murder case is officially listed as unsolved.
The families of the victims subsequently filed a civil suit against him, and in 1997 a civil court awarded a $33.5 million judgment against him for the wrongful deaths of his ex-wife and Goldman. Some of his property was seized and auctioned but most of the judgment has not been paid.
Simpson declined to discuss his finances other than to say he lives on pensions.
___
Linda Deutsch is a retired special correspondent for The Associated Press. She covered all of Simpson's legal cases during her 48-year career as a Los Angeles-based trial reporter.
Linda Deutsch, The Associated Press
@repost Family Law Divorce Property Settlement
Via Alimony Rights
source https://toronto.citynews.ca/2019/06/10/ap-exclusive-25-years-after-murders-oj-says-life-is-fine/
June 10, 2019
The Royal Canadian Legion says its leaders have approved a new policy that prohibits its branches from affiliating with groups that promote hatred.
Last month, the legion's Dominion Command said it would take action to prevent a repeat of an incident where the anti-immigration group Soldiers of Odin held an Easter dinner at a legion in Grande Prairie, Alta.
The new policy that was posted to its website last week states the veterans' organization "does not support or tolerate any group or organization whose views or actions are contrary to our values and those of our country."
It further states that no branch or command within the legion may affiliate with groups that promote or are known to promote hatred or violence due to ethnicity, religion, gender, sexual orientation or any other social determinant.
The legion says the policy follows "a history of incidents involving groups whose core beliefs or actions were not in alignment with legion and Canadian values."
The policy also prohibits the legion's support of groups affiliated with organizations that espouse hostility.
It says legion leaders and members must use their best judgement to ensure compliance, and that the ultimate word on what constitutes a prohibited group lies with Dominion Command.
The Canadian Press
@repost How Long Separated Before Divorce
Via Child Custody Lawyers near Me
source https://toronto.citynews.ca/2019/06/09/legion-says-hate-group-policy-stems-from-incidents-contrary-to-canadian-values/
June 10, 2019