ORLANDO, Fla. — It is an early June morning, waves of heat already rising off Orange Avenue, as a 40-ish Orlando woman winds her way around the interim memorial at the former Pulse nightclub, taking in the photos and mementos and reading the names of the dead.
Though they are strangers to her, she begins to weep.
Barbara Poma, the club's co-founder and matriarch, who happens to be there on this morning, slowly approaches to talk and offer comfort.
"Every time I go, I see people like that," she says later. "Some are there for the first time; some have been there many times. But it is always emotional."
Three years after the June 12, 2016, mass shooting — at the time, the worst in modern U.S. history — the site still holds a powerful draw for the mourning and the curious. But for Poma, now charged with shaping the memorial and museum scheduled to open here in another three years, it also brings a sense of duty.
One question she doesn't indulge is: Why? Why her happy little dance club, which so many considered a place of acceptance and escapism?
"The whys are a very difficult, slippery slope," she says. "I feel like if I start asking those questions, it will take me to a place I don't want to be. The question is really: Why anybody? Why the 49 mothers? Why did they have to lose their children? Why were the survivors made to change the whole trajectory of their lives? Why is our society the way it is right now?"
Poma had helped to open the club in 2004 in memory of her older brother, John, who died after a long battle with AIDS in 1991. She used it to host fundraisers for Make-A-Wish and LGBTQ civil rights and breast cancer awareness.
Today she is CEO of the onePULSE Foundation, the non-profit trying to raise $50 million for the design, land purchase, construction, maintenance, educational programming and the 49 annual college scholarships her organization envisions.
So far, the foundation has $14 million — most of it from Orange County — a staff of eight and some big-name board members, including entertainer Lance Bass and Walt Disney World President George Kalogridis.
"It's a ways to go," Poma says. "I hear people say, 'Wasn't there $30-some million already raised?' And I tell them, 'Yes, and every one of those dollars went exactly where it was supposed to — to the survivors and the family members."
But even as she works on the memorial plans, Poma and her husband, Rosario, are battling a lawsuit filed on behalf of survivors and victims' family members. The suit initially claimed the club was negligent because it did not have proper security or staff to prevent the shooting. Last month, an amended suit also alleged that the couple fraudulently transferred ownership of the Pulse property after the shooting to hide its value from those suing.
Poma rejects the claims.
"Since the tragedy, we, like others directly impacted by this unimaginable act of violence, have been targeted by out-of-state personal injury lawyers pursuing us in this frivolous case," she told the Sentinel in an email. "To question my intent or motives based on the mistaken assumptions, suggestions or speculation of others who have no knowledge of our circumstances or of our character is misplaced and unjustified."
Brandon Wolf, who survived the attack but lost two close friends in the shooting, says he has faith in Poma and her team working on the memorial.
"I love her vision," he says. "I love the idea of creating a large community space where we all can come to mourn, love, learn and celebrate with each other in a way that embodies what Orlando has become since Pulse."
Late last month, a selection committee sorted through design pitches from 68 teams of architects, landscape architects and artists from 19 countries to compile a short list of six. Three of them are from the United States, the others from France, Ireland and the Netherlands.
Their works include the Diana, Princess of Wales Memorial Fountain in London and the Louvre Abu Dhabi, the largest art museum in the Arabian Peninsula.
Each had to write why the team wanted the project.
"There were some letters that you just cried through," Poma says. "You just saw how much it meant — even from 19 other countries — to be involved."
Rene Gonzalez, a Miami architect, was one of them.
"As a Florida architect and as a Latino gay man, this project may be the most meaningful of my career," he says. "What happened in Orlando struck very close to home. It could have been me — or any of my friends. It seemed so backwards, that here was a place of joy, a place of dance, a place that was uplifting ."
He is now among the six finalists, charged with creating a memorial that is "iconic, sombre, serene, sublime and welcoming," as well as a museum that will house 7,000 artifacts from the nightclub and the aftermath of the tragedy, and a "Survivors Walk" that will connect the nightclub site to the Orlando Health Memorial Paver Garden along Lake Beauty and extend north to the Dr. Phillips Center for the Performing Arts.
"This pathway represents a continuation of the journey from hate to remembrance and hope," the foundation told applicants.
A winning design will be chosen by the end of October, Poma says. The project is expected to open in June 2022.
To understand the magnitude of their task, onePULSE trustees and staff have visited The Legacy Museum and National Memorial for Peace and Justice in Montgomery, Ala., the national September 11 Memorial & Museum in New York and its counterpart at the Pentagon, the Flight 93 National Memorial in Pennsylvania, and the Oklahoma City National Memorial & Museum.
"It has been an emotional journey," Poma says. "It has been a roller coaster. And some days the dips are lower than others, and some days the peaks are higher — and some days it's out of control. What I do know is that it is the work of the foundation, and all this effort, that really gets me out of bed every single day. I know that even in my darkest moments, when I'm the saddest and feeling the loneliest, it really is coming here and doing this that makes me function."
As she was planning for the three-year remembrance, to be held at the interim memorial Wednesday night, President Donald Trump announced he would come to downtown Orlando six days later, on the heels of a week of vigils, prayers and remembrance.
Trump's predecessor, Barack Obama, famously visited one of the makeshift memorials in 2016, laying a bouquet of roses for the dead. Presidential candidate Hillary Clinton visited, too. No one has indicated President Trump has any such plans, but Poma says the door is open.
"The timing (of Trump's visit) is terrible," she says. "But the longer we keep saying, 'I unfriend you, I don't want to see you because you have different beliefs than I do,' you really aren't going to make any progress. I always believe if you could have a conversation, maybe you can plant one seed, and if that seed grows — even if it takes a long, long time — that's the only way you're ever going to open someone's heart."
___
Sentinel editor David Harris contributed to this report.
___
Information from: Orlando Sentinel, http://bit.ly/YKm0h2
Kate Santich, The Associated Press
@repost Family Law Attorney
Via Apply for Legal Separation
source https://toronto.citynews.ca/2019/06/23/pulse-owner-barbara-poma-focuses-on-memorial-healing/
June 23, 2019
Amid tough talk, Trump says he could be Iran's 'best friend'
WASHINGTON (AP) — President Donald Trump said Saturday that military action against Iran was still an option for its downing of an unmanned U.S. military aircraft, but amid heightened tensions he dangled the prospect of eventually becoming an unlikely "best friend" of America's longtime Middle Eastern adversary.
Trump also said "we very much appreciate" that Iran's Revolutionary Guard chose not to target a U.S. spy plane carrying more than 30 people.
The president's softer tone Saturday marked a stark contrast to the anti-Iran rhetoric he employed throughout the presidential campaign and presidency, including his use of punishing economic sanctions in an attempt to pressure Iran to give up its quest to build nuclear weapons.
"The fact is we're not going to have Iran have a nuclear weapon," he said as he left the White House for a weekend at the Camp David presidential retreat. "And when they agree to that, they are going to have a wealthy country, they're going to be so happy and I'm going to be their best friend."
"I hope that happens. I hope that happens, but it may not," Trump said. He later said Iran will be hit with unspecified new sanctions on Monday.
___
'We all feel it': Bikers mourn 7 of their own killed on road
RANDOLPH, N.H. (AP) — Investigators pleaded Saturday for members of the public to come forward with information that could help them determine why a pickup truck hauling a trailer collided with a group of 10 motorcycles on a rural highway, killing seven bikers.
The crash in remote northern New Hampshire involved members of Marine JarHeads, a motorcycle club that includes Marines and their spouses, authorities said. The tragedy sent shockwaves through New England's communities of motorcyclists and military veterans, which often overlap.
"When something like this happens, we all feel it," said Cat Wilson, who organizes a motorcycle charity event in Massachusetts and is a friend of some of the crash victims. "There is no tighter community than our biker community."
Authorities identified the pickup driver as Volodoymyr Zhukovskyy, 23, an employee of a Springfield, Massachusetts, company called Westfield Transport.
Zhukovskyy survived the accident, did not need to be hospitalized and has not been charged, authorities said, but they didn't address details on his whereabouts. A phone listing for him couldn't be found.
___
Skydiving plane in Hawaii crash had scary 2016 mishap
HONOLULU (AP) — A skydiving plane that crashed in Hawaii, killing 11 people, was involved in a terrifying midair incident three years ago in Northern California that prompted the 14 skydivers aboard to jump earlier than planned to safety, according to government investigative records.
The Beechcraft King Air plane crashed and burned on Oahu island's north shore Friday evening after witnesses said it appeared to turn back shortly after takeoff.
In the July 23, 2016, incident near Byron, California, the twin-engine plane stalled three times and spun repeatedly before the pilot at that time managed to land it safely, the National Transportation Safety Board said in its investigative report. The agency blamed pilot error.
No one aboard survived the Hawaii crash, which left a small pile of smoky wreckage near the chain link fence surrounding Dillingham Airfield, a one-runway seaside airfield.
Steven Tickemyer saw the plane take flight, get 75 to 100 feet (22 to 30 metres) off the ground and turn away from the mountain range nearby.
___
North Korea leader receives 'excellent' letter from Trump
SEOUL, South Korea (AP) — President Donald Trump sent North Korean leader Kim Jong Un an "excellent" letter, the North's state-run news agency reported Sunday, quoting Kim as saying he would "seriously contemplate it."
The White House declined to confirm that Trump had sent a letter to Kim.
It comes as nuclear talks between the U.S. and North Korea broke down after the failed summit between Kim and Trump in February in Vietnam.
The U.S. is demanding that North Korea abandon its nuclear weapons entirely before international sanctions are lifted. North Korea is seeking a step-by-step approach in which moves toward denuclearization are matched by concessions from the U.S., notably a relaxation of the sanctions.
Kim "said with satisfaction that the letter is of excellent content," Pyongyang's Korean Central News Agency reported.
___
Sentencing looms in Charlottesville attack; man seeks mercy
RICHMOND, Va. (AP) — The self-avowed white supremacist who plowed his car into counterdemonstrators opposing a white nationalist rally in Virginia two years ago, killing one person and injuring dozens, has asked a judge for mercy and a sentence shorter than life in prison.
Lawyers for James Alex Fields Jr., 22, said in a sentencing memo submitted in court documents Friday that the defendant should not spend his entire life in prison because of his age, a traumatic childhood and a history of mental illness. Fields pleaded guilty to federal hate crimes in March and is set to be sentenced on June 28.
"No amount of punishment imposed on James can repair the damage he caused to dozens of innocent people. But this Court should find that retribution has limits," his attorneys wrote.
But prosecutors countered that the avowed anti-Semite and Adolf Hitler admirer has shown no remorse since he drove the car into the counterdemonstrators on Aug. 12, 2017, killing anti-racism activist Heather Heyer and injuring others protesting against the white nationalists.
The attorneys for Fields said that giving him something less than a life sentence would be akin to an "expression of mercy" and a "conviction that no individual is wholly defined by their worst moments."
___
Device to trap plastic waste in Pacific Ocean relaunches
SAN FRANCISCO (AP) — A floating device designed to catch plastic waste has been redeployed in second attempt to clean up a huge island of trash swirling in the Pacific Ocean between California and Hawaii.
Boyan Slat, creator of The Ocean Cleanup project, announced on Twitter that a 2,000-foot (600-meter) long floating boom that broke apart late last year was sent back to the Great Pacific Garbage Patch this week after four months of repair.
A ship towed the U-shaped barrier from San Francisco to the patch in September to trap the plastic. But during the four months at sea, the boom broke apart under constant waves and wind and the boom wasn't retaining the plastic it caught.
"Hopefully nature doesn't have too many surprises in store for us this time," Slat tweeted. "Either way, we're set to learn a lot from this campaign."
Fitted with solar-powered lights, cameras, sensors and satellite antennas, the device intends to communicate its position at all times, allowing a support vessel to fish out the collected plastic every few months and transport it to dry land.
___
AP sources: US struck Iranian military computers this week
WASHINGTON (AP) — U.S. military cyber forces launched a strike against Iranian military computer systems on Thursday as President Donald Trump backed away from plans for a more conventional military strike in response to Iran's downing of a U.S. surveillance drone, U.S. officials said Saturday.
Two officials told The Associated Press that the strikes were conducted with approval from Trump. A third official confirmed the broad outlines of the strike. All spoke on condition of anonymity because they were not authorized to speak publicly about the operation.
The cyberattacks — a contingency plan developed over weeks amid escalating tensions — disabled Iranian computer systems that controlled its rocket and missile launchers, the officials said. Two of the officials said the attacks, which specifically targeted Iran's Islamic Revolutionary Guard Corps computer system, were provided as options after Iranian forces blew up two oil tankers earlier this month.
The IRGC, which was designated a foreign terrorist group by the Trump administration earlier this year, is a branch of the Iranian military.
The action by U.S. Cyber Command was a demonstration of the U.S.'s increasingly mature cyber military capabilities and its more aggressive cyber strategy under the Trump administration. Over the last year U.S. officials have focused on persistently engaging with adversaries in cyberspace and undertaking more offensive operations.
___
Harris, Warren, others counter Biden's electability argument
COLUMBIA, S.C. (AP) — Standing before a throng of party faithful in a key early primary state, Joe Biden's leading rivals for the 2020 Democratic presidential nomination sought Saturday to undercut the former vice-president's argument that he's the ideal Democrat to oust President Donald Trump.
They did it without mentioning the 76-year-old front-runner at all. Biden, in turn, didn't mention them either.
California Sen. Kamala Harris charged straight at Trump as she addressed hundreds of activists at the South Carolina Democratic Party Convention.
"We need somebody on our stage when it comes for that general election, who knows how to recognize a rap sheet when they see it and prosecute the case," Harris said, playing off her experience as a state and local prosecutor as she shredded Trump on a litany of policy fronts.
Then, in a seeming reference to Biden, the 54-year-old senator added that South Carolina voters mustn't "turn back the clock" but instead, "Let's start the next chapter. Let's turn the page."
___
2020 Democrats strongly defend abortion rights at forum
COLUMBIA, S.C. (AP) — Twenty Democratic presidential candidates attending a Planned Parenthood forum on Saturday vowed to defend abortion rights under nearly any circumstance while largely ignoring nuances around the issue that have already roiled their party heading into the 2020 election.
The event sponsored by Planned Parenthood Action Fund — the group's political arm — was the first of the election season centred on abortion. It came on the sidelines of the South Carolina Democratic Party's state convention, a pivotal gathering of the party faithful in the South's first primary state.
The candidates were united in decrying a series of tough, recent abortion restrictions approved by Republican-controlled legislatures around the country geared to ultimately provoke a Supreme Court case that could overturn the landmark Roe v. Wade decision.
Those efforts have come alongside attempts to strip taxpayer funding from Planned Parenthood, which abortion rights advocates and some leading medical groups say would make it harder for low-income women to get access to basic health care, not only abortion.
"We've been on defence for 47 years and it's not working," Massachusetts Sen. Elizabeth Warren said of Roe v. Wade, which legalized abortion. Warren, who turned 70 on Saturday, said trying to restrict abortion usually boils down to sexism.
___
Trump postpones nationwide immigration enforcement sweep
WASHINGTON (AP) — President Donald Trump on Saturday delayed a nationwide immigration sweep to deport people living the United States illegally, including families, saying he would give lawmakers two weeks to work out solutions for the southern border.
The move came after House Speaker Nancy Pelosi called Trump on Friday asking him to call off the raids. But three administration officials said scrapping the operation was not just about politics. They said Immigration and Customs Enforcement leaders had expressed serious concerns that officers' safety would be in jeopardy because too many details about the raids had been made public.
The officials spoke on condition of anonymity to speak about private discussions.
"At the request of Democrats, I have delayed the Illegal Immigration Removal Process (Deportation) for two weeks to see if the Democrats and Republicans can get together and work out a solution to the Asylum and Loophole problems at the Southern Border," Trump wrote on Twitter. "If not, Deportations start!"
The operation, which sparked outrage and concern among immigrant advocates, had been expected to begin Sunday and would target people with final orders of removal, including families whose immigration cases had been fast-tracked by judges.
The Associated Press
@repost Divorce Splitting Assets
Via Equalization Payments Family Law
source https://toronto.citynews.ca/2019/06/23/ap-news-in-brief-at-1204-a-m-edt-90/
June 23, 2019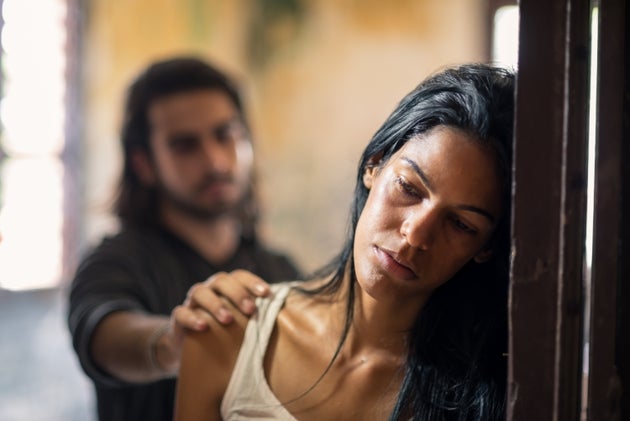 OTTAWA — Several new deals reached between the federal government and one of its biggest civil-service unions that allow paid time off for victims of domestic violence are the start of a trend, says an academic expert on violence against women and children.
The tentative agreements, reached late last month with the Professional Institute of the Public Service of Canada (PIPSC), include up to 10 paid days of leave to help union members escape their violent partners, a provision the union calls "historic."
"I think it's the beginning of a wave," says Barb MacQuarrie at Western University's Centre for Research and Education on Violence against Women and Children.
"I expect that we are going to be seeing many more agreements … and also more employer policies that proactively offer leave."
Different rules for leave
Canada currently has a patchwork of legislation that provides for domestic-violence leave. Nationally, the government recently passed legislation allowing federally regulated workers who are survivors of such violence to take 10 days off — five of those days paid and five unpaid.
The change, which includes time off for parents of children who are victims of family violence, comes into force Sept. 1.
Ontario and Manitoba, for instance, each provide five days of paid leave while some other provinces offer fewer days of paid leave or unpaid leave with job protection.
While exact eligibility rules vary across the country, most provisions allow time off to seek medical attention, to move or to seek legal advice or file a police report in connection with domestic violence.
Private companies offering support
The Philippines was the first country to pay for domestic-violence leave after creating a law to that effect in 2004. New Zealand and Australia followed, allowing for 10 days off, paid in New Zealand and unpaid in Australia.
In Canada, the federal government's agreements with PIPSC ensure "the workplace is not a barrier to survivors seeking support when facing domestic violence," union president Debi Daviau said in a statement.
Not only are governments catching onto the need to help their employees escape violence, but private companies are, too, MacQuarrie said.
She pointed to training on the issue she was contracted to do this month for Rio Tinto, the largest mining and metals company operating in Canada.
"This is not a union-led initiative, this is an employer-led initiative," she said.
"Canada is part of this more international movement towards understanding domestic violence."
Victims predominantly women
What Statistics Canada refers to as intimate-partner violence — offences that occur between spouses, common-law partners, people who are dating or in other intimate relationships — accounted for 30 per cent of all police-reported violent crime in Canada in 2017, the most recent year for which data is available. Women were almost eight in 10 victims.
A survey on prevalence of domestic violence and how it is impacting work, conducted by Western University and the Canadian Labour Congress over a six-month period that ended in June 2014, indicated that Canadian employers lose nearly $78 million annually as a result of domestic violence, and that a third of respondents reported having experienced domestic violence at least once in their lifetimes.
Domestic violence isn't something that affects people only at home, Daviau said.
"It very frequently follows (employees) into the workplace, whether that's an abusive spouse, contacting colleagues or showing up in the workplace," she said in an interview.
The issue was raised by PIPSC as part of contract bargaining in 2016, and working groups were formed to tackle the problem. But this latest tentative agreement marks the first time the government has acknowledged it in a contract as a separate workplace issue that requires giving people paid time off specifically to deal with it, said Daviau.
Achieving the paid-leave provision was an emotional moment, Daviau said, because there was a realization around the table that such allocations would likely take hold in other government departments, and then eventually catch on in workplaces outside the government.
"We shed tears over this gain because it is historical and it's meaningful," she said. "And it's likely to raise the bar for all workers."
The federal government has reached new tentative contracts with 18 unions so far this year. Results of ratification votes on agreements covering over 60,000 federal employees are expected over the summer.
Also on HuffPost:
@repost Rrsp and Divorce
source https://www.huffingtonpost.ca/entry/domestic-violence-paid-leave_ca_5d0e68c2e4b07ae90d9e07fc
June 23, 2019