Welcome to a sneak peek of the Maclean's Politics Insider newsletter. Sign-up at the bottom of the page to get it delivered straight to your inbox.
Friends of Ford's friends keep turning up in the darnedest places. Relatives and acquaintances of Ontario Premier's Doug Ford's recently-departed chief of staff, Dean French, are sprinkled throughout the provincial government, extending a nepotism scandal that's stained the Ford government. A friend of French's son got an Ontario government gig in New York City, while a cousin of French's wife scored a posting in London, U.K., with both jobs paying $150,000. (Both appointments have now been rescinded.) Meanwhile French's niece Katherine Pal resigned Tuesday from the Public Accounts Council. The Premier, who only days earlier at the annual Ford Fest rally griped about "downtown insiders," has ordered a "review of all pending appointments" to find out how many are Doug Ford insiders. (Toronto Star)
Aside from the obvious media scandal, none of this is sitting well with those within the Ontario PC Party, who are apparently miffed that appointments were going to the wrong class of insiders. "Of course, who you know in politics is what matters. That's how we all got here at the end of the day," a PC Party source told Global News. "But we still had to pay our dues and jump through the hoops. When you see others getting a job just because they happen to play a sport, it hurts morale and is bad for the team." (Global News)
Hog wild: China's domestic swine industry may be rife with diseased pigs, forcing it to ramp up imports to record levels, but that hasn't stopped Beijing from threatening to suspend all Canadian meat exports. The Chinese embassy said inspectors found residue from a feed additive that's restricted in China, while Canadian officials confirmed to CBC that the Canadian Food Inspection Agency had told Chinese officials it uncovered counterfeit veterinary health certificates on some meat exports to China. Citing "obvious safety loopholes" in Canada's food inspection system the embassy said all meat export certificates from Canada must be suspended. (CBC News)
The meat ban follows other moves by China to punish Canada for detaining Chinese telecom exec Meng Wanzhou on a U.S. arrest warrant—China has banned Canadian canola, some pork exports, arrested two Canadians and sentenced two others to death for drug crimes.
Pick a side: A letter dispatched by Meng's lawyers to Canada's justice minister earlier this week amounted to a "three-page hodgepodge of distortion, truth-twisting and manipulative appeals to Canadian vanity," writes Terry Glavin, but that wasn't the worst of it. The most troubling part is the way former prime minister Jean Chretien, who is cited in the letter for supporting Meng's position, continues to provide cover for China's political attacks on Canada:
There is a distinct smell of desperation about Monday's caper. While the lawyers declined to release the submission they say they've put to Lametti, the legal pleadings in their elaborate "press release" have been public knowledge since Meng's first court appearance last December. The thing that's really new in the lawyers' pitch is the reference to Chrétien's endorsement of their political claims, which they would otherwise have absolutely no competence to assert. It's a sort of conspiracy theory.

The hypothesis, which conveniently serves the purposes of shoring up the reputations of Canada's China-trade enthusiasts—and you can't blame them for trying, since they've never been right about China, once, over the past 25 years—is that Meng's arrest is all a setup job in aid of U.S. President Donald Trump's trade-negotiations agenda. It's an American "trick," as Chrétien has reportedly put it. For publicly insisting on the reasonableness of the theory, Chrétien-era cabinet fixture John McCallum, who was Canada's ambassador to China when Meng was arrested, was quite properly fired. Although twice warned, he was happy to carry on implying that Beijing had a point, that indeed Canada was playing the part of a patsy, after all, to the scheming Trumpists in Washington. (Maclean's)
Speak of the diplomat: McCallum is back with more of the same advice on the Meng file. If President Trump would just overrule the criminal case against Meng and set her free, all of this unpleasantness between China and Canada would be over, he told the CBC from Beijing, where he was working in his new role as a strategic advisor at a Toronto law firm: "I certainly hope that (Trump) can help. I think from the point of view of restoring relations and releasing our hostages, the best thing that Trump could do would be to say that he is no longer seeking to extradite Meng Wanzhou." (CBC News)
Others think it's long past time for McCallum to zip it. As David Mulroney, Canada's former ambassador to China put it: "My own sense (is) if I had gone through what he has gone through … I would refrain from making public comments. The unfortunate reality is that while senior people make comments like this, it reinforces for the Chinese that the Canadians are going to crack."
Not my party: Andrew Scheer received a lot of blowback from critics after he released his target-free climate plan earlier this month, but this one hits closer to home. Former prime minister Kim Campbell called the Conservative plan a "sop" and said she has "no time" for climate change deniers in the party. Nor does she have time for the party in general: "I've never joined the Conservative Party of Canada. I think Joe Clark expressed it that he didn't leave the party, the party left him. It is not the Progressive Conservative Party." (CBC News)
Internal affairs: Just a week after backbench Liberal MP Geng Tan surprised supporters by announcing he would not run for re-election, he faces accusations that he hired his girlfriend as an assistant, then fired her while refusing to pay child support for their daughter. Ying (Stella) Yu, 54, says Tan provided a sperm donation for in-vitro fertilization but then "ignominiously terminated" her in 2016 at the request of Tan's wife. Tan denies there was any "misuse" of their acquaintance and he's vowed a "strong legal response … I will strongly fight for my dignity and honour which is improperly being maligned, alleging wrong facts and concealing the real ones. I have strong support and love of my family." (National Post)
For fork's sake: Oh, and remember that most Canadian of scandals, plastic forkgate, when Trudeau ordered pizza for a climate plan meeting complete with plastic cutlery? Could the story get even more Canadian? Yes, yes it could. The Prime Minister's Office responded to the backlash on Tuesday and promised that the plastic cutlery will be reused. (CTV Twitter)
Surveys say
A look at what the polls are saying ahead of the October election:
From poll aggregator 338Canada, Philippe J. Fournier looks at how Scheer's path to victory could run through Quebec:
First, there was the Angus Reid Institute poll which suggested that the Conservatives had risen to an unexpected first-place statistical tie with the Liberals in Quebec (28 per cent for the CPC and 26 per cent for the Liberals), something no other pollster had yet to measure.

This had 'outlier' written all over it. But then the following week, Léger—which doesn't have a history of overestimating the CPC—also measured the Conservatives in first place in Quebec with as much as 30 per cent support among decided and leaning voters. (Maclean's)
Doug Ford's cronyism scandal isn't going to help that nagging sense most Canadians have that politicians can't be trusted. According to the Angus Reid Institute nearly two-thirds of Canadians (64 per cent) say politicians can't be trusted, and just under one-third (32 per cent) believe politicians are primarily motivated by "personal gain" rather than a genuine desire to serve their communities. (Angus Reid Institute)
@repost Divorce Procedure
source https://www.macleans.ca/politics/ottawa/another-swine-mess-weve-gotten-into-with-china-politics-insider/
June 26, 2019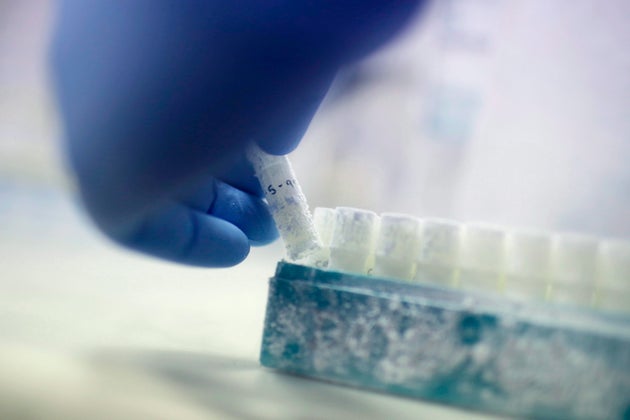 TORONTO — Ontario's medical regulator has revoked the licence of an Ottawa fertility doctor who used his own sperm as well as that of the wrong donors to artificially inseminate several women over three decades.
The discipline committee for the College of Physicians and Surgeons of Ontario had ruled earlier today that Dr. Bernard Norman Barwin committed professional misconduct and failed to maintain the standards of the profession.
Lawyers for the college had then asked the committee to revoke Barwin's licence, saying it was the only appropriate penalty for such a shocking abuse of trust.
The committee revoked Barwin's licence this afternoon, which means other medical regulators would be alerted should he apply to practise medicine elsewhere.
Patients suffered 'irreparable harm'
An uncontested statement of facts read before the committee laid out the cases of more than a dozen patients who say they suffered irreparable harm as a result of Barwin's actions.
Barwin, 80, who did not attend the hearing, pleaded no contest to the allegations through his lawyer.
A lawyer for the regulator had told the discipline committee Barwin's actions traumatized entire families and left them forever altered.
"There is no precedent for the case you have before you at this college," Carolyn Silver said.
"Dr. Barwin's patients and their families were the unsuspecting victims of his incomprehensible deception," which saw him contradict their specific instructions without their knowledge or consent, she said.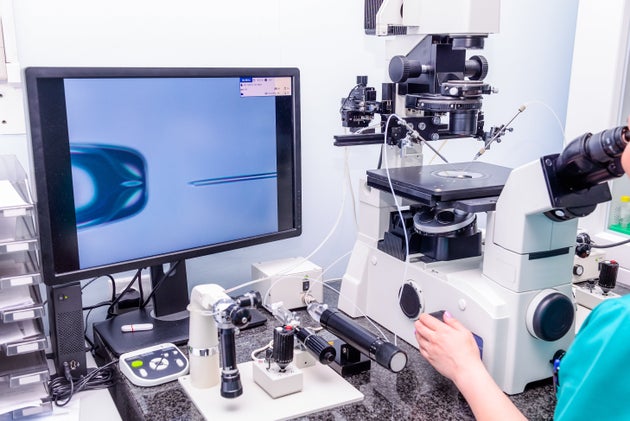 Some patients discovered their children were half-siblings, even though they had requested the same donor be used for both, the statement of facts in the case said. Several men learned the children they had raised were not biologically theirs.
Rebecca Dixon, who waived a publication ban protecting her identity, said she discovered three years ago that Barwin — and not the man who raised her — was her biological father.
"In that moment, my life changed forever," she told the committee, adding she felt her entire identity was thrown into question.
The news made her feel ashamed and "contaminated," and strained her family, she said. Even now, Dixon said she continues to scan the crowds in Ottawa, looking for people who look like her and who may be her half-siblings.
Dr. Barwin's patients and their families were the unsuspecting victims of his incomprehensible deceptionCarolyn Silver, College of Physicians and Surgeons of Ontario
A woman who can only be identified as Patient M said she learned recently that her teenage daughter was conceived using an unknown donor's sperm rather than her husband's. She has not yet broken the news to her daughter, worried the shock would be debilitating at such a "fragile" age, she said.
Patient M said Barwin went out of his way during the procedure to show her the vial of sperm with her husband's name on it, knowing it contained material from another man.
"I still felt so violated, I felt dirty, almost as if I'd been raped," she told the committee.
 Watch: Is a loophole keeping unfit doctors in medicine? Story continues below.
According to the statement of facts, an expert retained by the college to review Barwin's case found it was unlikely the doctor's use of his own sperm was accidental.
Barwin's explanation that contamination must have occurred when he used his own sperm to calibrate a sperm counter is neither plausible nor believable, the expert said in the statement.
"This is a tragic situation in which a sea of avoidable harm was done," the expert said.
I still felt so violated, I felt dirty, almost as if I'd been raped.Patient M
Barwin had previously been disciplined for artificially inseminating several women with the wrong sperm, admitting to professional misconduct when he appeared before committee in 2013. At the time, Barwin said errors in his practice had left three patients with children whose biological fathers were not the ones they intended.
The committee then suspended him from practising medicine for two months, but Barwin gave up his licence the following year. 
There was no evidence in that case that Barwin was the biological father of any of his patients' children, said Silver, the college's lawyer. Barwin intentionally concealed what he was doing, she said.
Tuesday's hearing dealt with fresh allegations against Barwin of incompetence, failing to maintain the standard of practice of the profession and of engaging in dishonourable or unprofessional conduct.
He is also facing a proposed class-action lawsuit launched by several of his patients. The lawsuit alleges more than 50 children were conceived after their mothers were inseminated with the wrong sperm, including 11 with Barwin's.
@repost Joint Custody Child Support
Via Questions to Ask Lawyer about Separation
source https://www.huffingtonpost.ca/entry/ottawa-bernard-norman-barwin-licence-sperm-insemination_ca_5d127985e4b0aa375f54a54d
June 26, 2019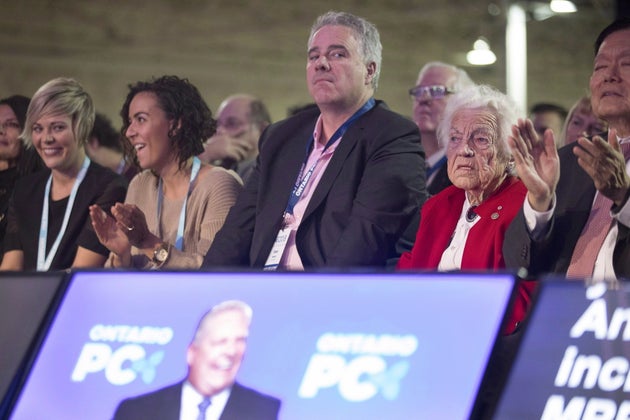 TORONTO — An appointee to Ontario's accountants council resigned Tuesday after the Opposition noted that she is the niece of the premier's ex-chief of staff — who also resigned recently after other appointees were revealed to have personal ties to him.
Premier Doug Ford's office spoke with Katherine Pal and she resigned effective immediately from the Public Accountants Council, said spokeswoman Kayla Iafelice.
The resignation follows a press release from the NDP criticizing the government for yet another "gravy train" appointment by giving a post to Pal, a niece of Dean French's wife.
"This reeks of nepotism, with paycheques, power and favours for Ford's inner circle, while everyday Ontarians get nothing but cuts," New Democrat Taras Natyshak said in a statement.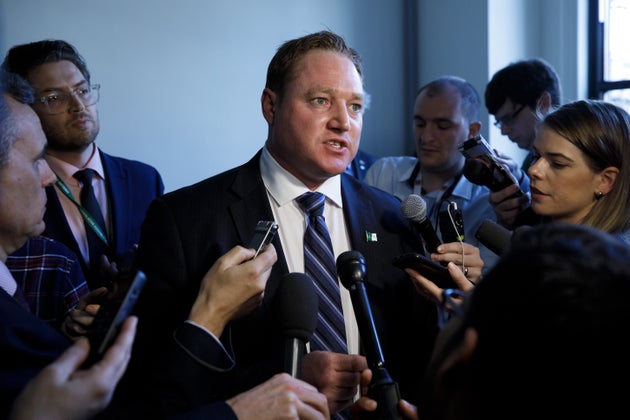 French himself resigned late Friday as Ford's chief of staff after the premier rescinded the appointments of two people with reported personal ties to French.
A day earlier, Ford had announced four agents-general appointments — positions that haven't existed in the Ontario government since the 1990s — which come with salaries between $165,000 and $185,000. The roles aim to drum up business in the province.
Taylor Shields, an assistant vice-president of marketing for Chubb Insurance, was appointed to a post in London and Tyler Albrecht, a senior analyst at Optimize Capital Markets, was being sent to New York City.
The Globe and Mail reported that sources said Shields is related to French through his wife, and that Albrecht, 26, is friends with one of French's sons. A 2014 tweet from French said one of his sons and Albrecht are former lacrosse teammates.
Both appointments were revoked Friday.
Meanwhile, the Public Accountants Council said Pal, a principal at Pal Insurance, was extremely well qualified to be on the council and that her finance credentials are impeccable.
Pal did not immediately respond to a request for comment. She would have earned $2,800 in the position for four meetings a year, funded through public accountants' dues.
Other roles given to associates of Ford
The government has come under fire numerous times for appointments given to associates of the premier and the Progressive Conservative party.
Gavin Tighe, a Ford family lawyer and who is also acting for French in a defamation lawsuit he launched, was also appointed to the Public Accountants Council.
Ford sparked a huge outcry when he named family friend Ron Taverner as Ontario Provincial Police commissioner, an appointment Taverner ultimately turned down.
Jenni Byrne left her post as Ford's principal secretary for an appointment with the Ontario Energy Board with an annual salary of about $197,000.
Past Progressive Conservative party president Rueben Devlin was granted a three-year term as a health-care adviser. Ford campaign adviser Ian Todd was appointed Ontario's trade representative to the United States, with a $350,000 salary. And failed Tory candidate Cameron Montgomery was appointed to lead a standardized testing organization.
Earlier On HuffPost:
@repost Types of Custody
Via Equalization of Net Family Property
source https://www.huffingtonpost.ca/entry/ontario-appointee-dean-french-niece_ca_5d12887ae4b0aa375f54c6ce
June 26, 2019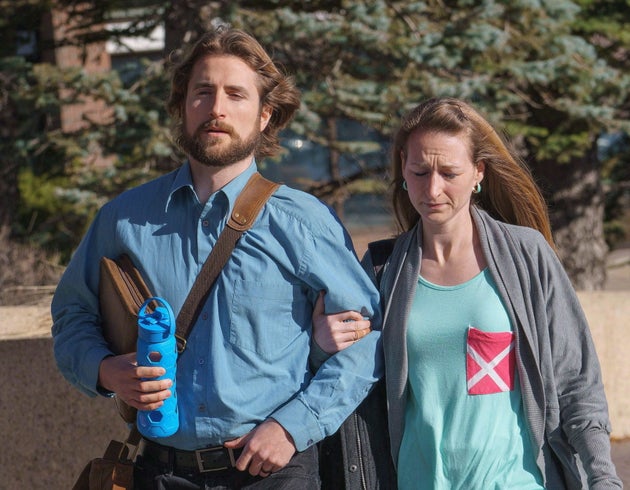 LETHBRIDGE, Alta. — A father accused in his son's death testified Monday that the sick boy's condition worsened after he had appeared to be doing better, but not to the point where his parents were worried.
David Stephan took the stand in a southern Alberta courtroom where he and his wife, Collet, are accused of failing to get medical attention for the toddler.
The couple are charged with failing to provide the necessaries of life to 19-month-old Ezekiel, who died of bacterial meningitis in 2012.
The Stephans treated their son with herbal remedies and called an ambulance when he stopped breathing.
A jury convicted the couple in 2016, but the Supreme Court of Canada ordered a second trial last year.
Stephan, who is acting as his own lawyer, spent more than three hours giving what amounted to a monologue before a Lethbridge judge, who is hearing the case without a jury.
Stephan testified that he and his wife thought Ezekiel had croup and appeared to be recovering at their home near Glenwood, Alta.
Two weeks before he was rushed to hospital, the toddler's condition had worsened to the point that they discussed whether their son should get medical attention, but they didn't think it was serious enough, Stephan said. 
"I didn't see a need. The idea was there on the back-burner. There was nothing that was concerning or alarming as a parent," he said.
"There was nothing apparent."
'Shocked and confused'
Stephan said his wife did call a friend who was a nurse and a midwife. The friend mentioned the possibility Ezekiel might have meningitis but she wasn't sure. And with a lack of symptoms, Ezekiel probably "would be turned away" if he sought medical attention.
Stephan said he was "100 per cent convinced" that Ezekiel had later recovered, but he soon noticed the child had an odd breathing pattern. Then he stopped breathing.
"He went down for his nap and he woke up in crisis. His breathing started to get worse," said Stephan. "I was shocked and confused. He became very tired right before he stopped breathing."
Stephan called 911, but when Ezekiel started breathing again, the father declined an ambulance.
About a half hour later, Stephan again called 911 as the family was driving to a hospital. They were met on the highway by an ambulance. Ezekiel was eventually airlifted to the Alberta Children's Hospital in Calgary.
'We were dumbfounded'
Stephan testified he and his wife remained hopeful. "We hoped he'd be leaving hospital in just a couple of days."
Stephan said while they were in Calgary, they were told children's services believed there might be neglect and there would be an investigation.
"We were dumbfounded."
Under cross-examination by Crown attorney Britta Kristensen, Stephan said he had learned from his wife that her friend suggested Ezekiel might have meningitis.
"You were made aware that bacterial meningitis was quite serious?" Kristensen asked.
"Yes I was made aware that with bacterial meningitis you generally have 24 hours before it became a crisis," Stephan replied.
"Do you recall being told that it was a potentially, deadly condition?" Kristensen continued.
"That would have been communicated to me."
Sometimes bad things happen to good people. Parenting is not like looking into a crystal ball.Jason Demers, defence lawyer
Stephan also told court that Ezekiel and his older brother didn't have routine visits with a pediatrician or family doctor, and they didn't get standard vaccinations.
Kristensen asked Stephan if he was aware that the vaccinations would have protected against meningitis.
"No," said Stephan. "I wasn't really aware of what meningitis was."
Defence lawyer Jason Demers said in a brief opening statement that the Stephans didn't do anything wrong.
"Sometimes bad things happen to good people. Parenting is not like looking into a crystal ball," Demers said.
"Taking Ezekiel to hospital any sooner than the Stephans did may not have made a difference."
Earlier on HuffPost:
@repost Back Child Support
source https://www.huffingtonpost.ca/entry/david-collet-stephan-meningitis-death_ca_5d121579e4b0a394186875cf
June 26, 2019