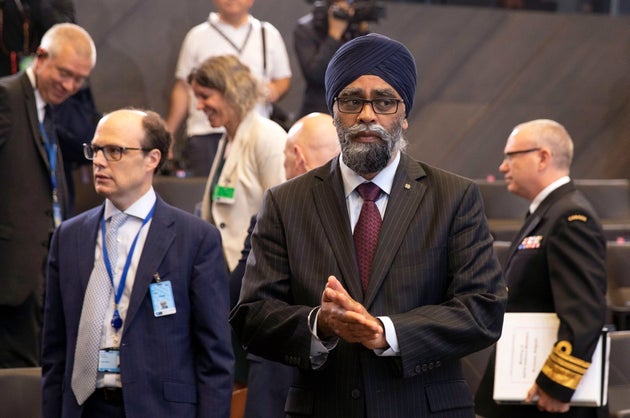 OTTAWA — Defence Minister Harjit Sajjan is remaining mum on details of the government's settlement with Vice-Admiral Mark Norman, citing confidentiality provisions in the deal.
Norman and the government announced on Wednesday that the military's former second-in-command is retiring after negotiating what they described as a "mutually acceptable agreement."
The deal, negotiated over the past two weeks, followed Crown prosecutors dropping their case last month against Norman, who had been charged with breach of trust for allegedly leaking government secrets about a shipbuilding deal.
But details of the deal, including the amount and whether there are any provisions forbidding Norman from talking publicly about the politically charged case, remain shrouded in mystery.
Watch: Scheer says Norman case needs public inquiry
In an interview from Brussels where he was attending a NATO meeting, Sajjan declined Thursday to fill in any of the blanks in what he described as "good-faith" talks between Norman and the government.
"Unfortunately, because of confidentiality, I can't provide those details out of respect for the discussions we had there," he said.
"We can't discuss the details because of the good-faith agreement that was made."
The Opposition Conservatives have accused the Liberals of trying to buy Norman's silence ahead of the fall federal election given the grief the case had caused the government.
Sajjan did not say why the details of the settlement are covered by confidentiality nor would he comment on Norman's retirement after the vice-admiral had indicated he wanted to return to service.
"This is decision based on him and the discussions that he has with his family and we have to respect that," Sajjan said.
"But one thing I can assure you, from the time we were able to re-engage, this was done in good faith to come to this point that's comfortable for Vice-Admiral Norman as well."
Norman was suspended from the military in January 2017 and later charged with breach of trust for allegedly leaking government secrets to put pressure on the government to approve a $700-million shipbuilding project.
The former navy commander, who was vice-chief of the defence staff when he was suspended, denied any wrongdoing and his lawyers accused the government of political interference in the case.
Following months of pre-trial hearings in which Norman's lawyers fought for access to thousands of pages of secret government documents, including some from Prime Minister Justin Trudeau, the Crown stayed the case on May 8.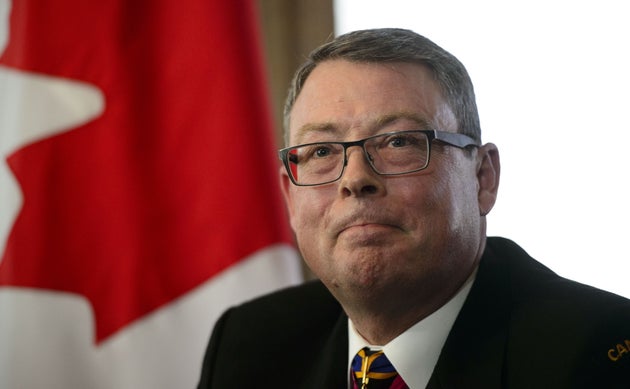 Prosecutors said at the time that new information uncovered by Norman's legal team had left no reasonable prospect of a conviction. Norman said then that he wanted to return to duty, a plan that was welcomed by defence chief Gen. Jonathan Vance.
Instead, Norman and the government said in that joint statement the Department of National Defence released Wednesday that "after consulting with his family, his chain of command, and his counsel, Vice-Admiral Norman has decided to retire from the Canadian Armed Forces."
A date has not been set for his retirement.
@repost Child Custody Lawyer
source https://www.huffingtonpost.ca/entry/harjit-sajjan-mark-norman_ca_5d151943e4b07f6ca57a6d18
June 27, 2019
What do you see when you look into the eyes of a child? Until Monday, over 350 migrant children were jailed in filthy, unsafe conditions by U.S. Customs and Border Protection (CBP) in Clint, Texas. The few outsiders who were able to see these migrant children were universally appalled. Facing national outrage, CBP moved the children out, only to return 100 of the young prisoners the very next day. One who seems content jailing children is acting Immigration and Customs Enforcement Director Mark Morgan, who U.S. President Donald Trump has just made their chief jailer by naming him acting head of Customs and Border Protection. "I've walked up to these individuals that are so-called minors, 17 or under, and I've looked at them," Morgan told Fox News prime-time host Tucker Carlson last January. "I've looked at their eyes and I said, 'That is a soon-to-be MS-13 gang member.'"
Very few people have access to these children, so getting accurate information about their welfare is hard. Warren Binford, a law professor at Willamette University, was part of a legal team that exposed the conditions in Clint. She described what she saw on the Democracy Now! news hour:
"When we got there … we were taken aback by the number of very young children, over a hundred. We immediately asked the guards to start to bring us the youngest children and also the children who had been there the longest. We saw that there were about a half a dozen child mothers and their infants, so we asked the guards to also bring us those children."
They managed to interview 60 of the children. She went on: "They were sick. They were coughing. They had runny noses. They were filthy dirty. They immediately started to describe the level of hunger that they were experiencing." Their horror deepened with each interview. "We found out that virtually no one is taking care of these children directly, that they are locked up in these cells 24 hours a day. There are open toilets in many of these cells. There's no soap, no way to wash their hands. They're being fed in these cells … many of them are being forced to sleep on concrete because of a shortage of beds and mats and sleeping space." Guards handed toddlers to older children and told them to take care of them.
"After the second day of interviewing these children, we had a high-level, very urgent meeting," Binford said. They made the unusual decision to contact the media, because, they concluded, "somebody is going to die."
Clara Long, a researcher with Human Rights Watch, was also on the team. She told Democracy Now! about a quiet girl around the age of seven or eight: "I said, 'Who did you cross the border with?' And she said, 'My aunt.' And then she just started crying so hard that she couldn't produce words. I'm trying to calm her down, rubbing her back … she had a bracelet on with the words, in permanent marker, 'U.S. parent' and a phone number."
Long continued: "There's this sense that you're not allowed to use your phone in the facilities, but at that point I and other members of our team just decided, 'Screw that. We're going to start making phone calls.' I picked up my phone and dialed the number and connected with her father. He had no idea where she was being held." Long says there are many children being held by CBP who have parents and other family members who are legally in the United States.
The plight of migrants and asylum seekers was underscored when the Mexican newspaper La Jornada published a photo of a Salvadoran father and daughter drowned in the Rio Grande, her little arm still around his neck. Oscar Alberto Martinez Ramirez, 25, and his 23-month-old daughter Valeria were swept away by the rushing waters between Matamoros, Mexico, and Brownsville, Texas, after being turned back at the border when seeking legal asylum.
Responding to a question about the photo, Trump predictably blamed the Democrats for his border catastrophe. The immigrant detention system did grow dramatically under the Obama administration, but Trump expanded it much further, with an unheard-of level of cruelty. At least six children have died while detained by Trump's Department of Homeland Security. Before last year, it had been more than a decade since a child died in the custody of U.S. immigration officials.
This week marks the first two Democratic presidential debates. Less than an hour away from their Miami venue, in Homestead, Florida, more than 2,000 unaccompanied minors are incarcerated in a for-profit detention centre run by Caliburn. Trump's former chief of staff Gen. John Kelly sits on its board. Debating the fate of jailed migrant children is important, but the life-and-death crisis that they have been thrown into demands immediate action. Abolish all migrant child jails now.
Amy Goodman is the host of Democracy Now!, a daily international TV/radio news hour airing on more than 1,300 stations. She is the co-author, with Denis Moynihan, of The Silenced Majority, a New York Times bestseller. This column originally appeared on Democracy Now!
Photo: Mitchell Haindfield/Flickr
@repost Family Law Firm
Via Child Custody
source http://rabble.ca/columnists/2019/06/why-united-states-jailing-children
June 27, 2019
In 2017, I wrote that I would not be celebrating Canada's 150th birthday. Instead, I encouraged settlers to read, watch, or listen to an Indigenous viewpoint each week for the rest of the year in order to work towards meaningful reconciliation with the true founding Nations of this land.
Then, in 2018, I checked in to see how settlers were doing and to offer a list of books, documentaries, movies and music that could help them on their truth and reconciliation journey.
Well, July 1 is here again and I'm still unable to celebrate Canada's birthday so long as celebrations ignore the reality that the creation of this nation meant the demise of the Indigenous nations that were living and thriving here for generations before first contact and colonization. And because Canada and Canadians continue to journey down a path that fails to acknowledge our history of genocide, systemic racism, broken treaties, and dearth of meaningful remedial action that's needed before true reconciliation can happen.
This year, I encourage Canadians to spend the next 17 days exploring and understanding Indigenous life in Canada. Lived experience makes someone an expert and only they can tell their true story, but by hearing and seeing glimpses into First Nations, Inuit, and Metis lives, settlers can begin to understand their long journey out of the darkness of colonization and into the light of reclamation.
Urban. Indigenous. Proud is the National Film Board's (NFB) latest collection of short films focusing on the role Friendship Centres play in the lives of urban First Nation, Inuit, and Metis peoples.
"Friendship Centres show that we are still here! They are places where we can be Indigenous, can be urban, and that is what the films show. The stories shared in these films are about the re-emergence of culture as urban development occurred and demonstrate how Friendship Centres contribute to a positive vision of Indigenous people," said Sylvia Maracle, Executive Director of the Ontario Federation of Indigenous Friendship Centres (OFIFC).
Since the 1950s, Friendship Centres have been a little bit of home, community, and sense of belonging for First Nations, Inuit, and Metis living in urban settings. As of 2016, 85 per cent of First Nations people lived in cities across this country. The history of this migration from the land can be traced directly to the residential school system, which severed ties with traditional communities and ways of life.
Full Circle takes us inside the Toronto Council Fire Native Cultural Centre, where the urban Indigenous community feels safe to learn and grow. Council Fire uses cultural teachings and creates space to restore Indigenous identity, especially for its youth. At the core of Council Fire's history and teachings is the drum, which they refer to as "our mother."
We get to know members of the Toronto Council Fire Youth Program as they embark on new journeys. We meet a drum group that lays down tracks at a professional recording studio and a group of young dancers who showcase their moves at a dance studio.
Places to Gather and Learn shares the lives of Indigenous students at N'Swakamok Alternative School. Run in partnership with the N'Swakamok Indigenous Friendship Centre, and as a satellite of Sudbury Secondary School, N'Swakamok Alternative School offers students a supportive and culturally activated space to learn life skills while pursuing their academic and personal goals.
The school focuses on the needs of students, some of whom are also parents, and creates an accessible learning environment that welcomes their children. Students are also encouraged to take part in the Friendship Centre programs, through which Indigenous culture and values are put into practice and nourished, ensuring the students' and the school's continued success.
Some Stories… follows a group of young Indigenous artists in Nipissing (Nbisiing) First Nation territory, North Bay, Ontario, as they share stories about family, community, place, and all things related to life. Young artists explore the challenges and celebrations of rural and urban Indigenous life through written and oral stories, poetry, rap and drawing. Even though these young people come from different home communities and backgrounds, their stories and friendships have built a strong sense of community at the North Bay Indigenous Friendship Centre.
That Old Game Lacrosse recounts this ancient game being gifted to the First Nations by the birds and four-legged animals from the time of creation. Through lacrosse, children and youth learn responsibility and conflict resolution. Their coaches are teaching far more than simply how to win a game, they're ensuring the next generations learn humility, respect, and how to become good members of the community. The medicine game, passed down from generation to generation by the Haudenasaunee at the Fort Erie Native Friendship Centre, is helping to revive their cultures, restore their communities, and reinforce the collective nature of the Indigenous view of the world that is inclusive of settlers.
We also learn that the Truth and Reconciliation Calls to Action make space so Canadians can recognize they are better than their past and can live up to the expectations of who they can be.
Zaagi'idiwin, one of the Seven Grandfather Teachings which refers to the unconditional love between all of creation from yesterday, today and tomorrow, takes viewers through a day at the United Native Friendship Centre in Fort Frances, Ontario.
By engaging in ceremony and celebrating their language, culture and land, the people are creating "Zaagi'idiwin" — "a symbol of their truth, their story and their own reconciliation, which is community-defined, beautiful and inspiring."
Each ten-minute film is a glimpse into a present and future filled with reclamation, hope and happiness. They make a wonderful segue to the CBC Gem Series Future History. Each 20-minute episode is jam packed with well researched and documented information about the history of First Nations, Inuit, and Metis living in Canada. But it also shows what life is like and how much better it could be in the future.
Each episode is co-hosted by Kris Nahrgam and Sarain Fox. Nahrgam is an archeologist and artist whose Anishinaabe grandmother survived residential school and then chose to hide her indigeneity. He is on a personal journey to recover his Indigenous heritage. Fox is Anishinaabe from Batchewana First Nation who is shifting colonial narratives by harnessing Indigenous knowledge.
This amazing series will introduce you to people and ideas that will rock your colonial world. People like Cindy Blackstock of the Gitxsan Nation and executive director of the First Nations Child and Family Caring Society; Mohawk activist and author Russ Diabo; Metis artist and water warrior Christi Belcourt; Anishinaabe water activist and grandmother Josephine Mandamin, who passed away this February 22 at the age of 77; cultural educator and storyteller Lenore Keeshig of the Shippewa Nation; Sage Paul artist, designer and member of English River First Nation; as well as historians, dancers, chefs, traditional healers, and lawyers.
You'll gain an understanding of the intergenerational impact of the residential school system, the Sixties Scoop and the current child welfare system; the Indian Act; the importance of water as a human right; and a better understanding of cultural exploitation and appropriation.
You'll also get to share in the celebrations of today and indelible hope for the future that includes reclaiming, rematriating, and revitalizing the knowledge, languages, and culture that is being cultivated and shared as Indigenous people decolonize.
This July 1, I'd like to say "chi miigwech" in Anishinaabemowin, or big thank you in English, to those settlers who make the time to watch the Urban. Indigenous. Proud collection of short films as well as the first season of Future History.
Image: Zaagi'idiwin/NFB
@repost Tax Equalization
Via Dividing Pensions in Divorce
source http://rabble.ca/blogs/bloggers/change-gonna-come/2019/06/one-way-decolonize-canada-day
June 27, 2019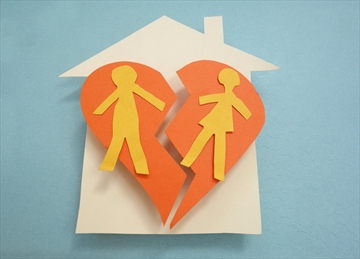 The couple, both in their mid-30s at the time, met online in 2009 and moved in together in Cobourg, Ont., in 2010 and married in July 2011.
@repost Legal Separation Agreement
Via Division of Assets in Divorce
source https://www.therecord.com/news-story/9457232-weathly-man-must-pay-490k-to-ex-wife-for-her-costs-in-fighting-for-support/
June 27, 2019