PITTSBURGH — A terrible scream of anguish pierced the stillness of the last afternoon of June 1973 in Penn Hills.
"Janice is dead! Janice is dead!" a trembling Lucille Pietropola shrieked. A Virginia newspaper reporter had just called to talk about the murders of her daughter Janice and Janice's friend, Lynn Seethaler of Penn Hills, both 19, in a seaside cottage here where they had been vacationing.
Janice's younger sister, Judy, then 16, ran down the stairs of the family home on Golden Gate Drive.
"She screamed so bad that all of the neighbours came out of their houses," recalled Judy Poklemba, now 62, of Monroeville. "I turned around and went to the kitchen and people were all standing along their backyards of Sara Lane."
About 15 minutes later, detectives in suits from the Penn Hills Police Department walked up the front steps of the house. Mrs. Pietropola and her husband, Michael, were waiting.
"She's screaming, she's yelling out of the door, 'Is it true? Is it true? Is it true?'" Ms. Poklemba said.
"They nodded their heads."
And so began the decadeslong mourning of two promising young women, both 1972 graduates of Penn Hills High School, whose lives were taken before they had really begun.
In this sleepy beach resort, a block from where waves crashed against the shore, someone had raped Janice and fatally shot both young women in the head inside their cottage at Farrar's Motel on 10th Street at Atlantic Avenue. Their bodies were found on the day they planned to fly back to Pittsburgh.
Virginia Beach police pulled out all the stops to find out who could have committed such barbarity. But the case went cold, leaving saddened and stunned residents of two cities 445 miles apart to grieve a mystery without resolution.
That is, for nearly 46 years. On April 8, Virginia Beach police arrested Ernest Broadnax in his apartment in a housing facility for military veterans in Queens, N.Y. Broadnax, a convicted felon with several state prison stints in New York, was charged with two counts of homicide and one count of rape. He waived extradition to Virginia Beach, where he is being held. There has been no preliminary hearing because Broadnax, who turned 81 in July, has yet to be ruled competent for adjudication. He was 34 at the time of the crime.
Authorities have said that Broadnax was arrested after they followed a "strong lead" and utilized "advanced forensic technology." The New York Times, quoting an unidentified law enforcement official, said DNA evidence found at the crime scene was matched to Broadnax's profile in a national database.
The case is the oldest here to be cleared by arrest. The tenacity of the Virginia Beach police to never give up on the case has been hailed by law enforcement, the victims' relatives and friends, and the townspeople here who only knew Janice and Lynn as "those poor Pittsburgh girls who were murdered at Farrar's."
But the trauma in the years between the crime and arrest cannot be overstated.
"A little bit of us all died," said Janice's older sister, Michelle Vaglia, 66, of Apollo. "My mother was never the same. It ruined her life."
"It ruined our whole family," Ms. Poklemba added.
'VERY NICE GIRLS'
Back in 1972, the graduating class at Penn Hills High School was so huge — about 1,250 students — that Valerie Scalzo didn't even know her future husband, Edward Mittereder, was a classmate. About 30 years later, they met by chance at Dick's Diner in Murrysville and discovered their shared history. Five years later, they wed.
But Ms. Mittereder knew Janice and Lynn because they stood out.
"They were both very smart girls, very pretty, very nice, very popular," Ms. Mittereder, of Murrysville, recalled. "They were very nice to people. You'd go by them in the hall, and they would say 'Hi' and smile. They had lots and lots of friends.
"They seemed to be the best of friends. When you'd see one, you'd see the other one."
Janice and Lynn became friends in their sophomore year. Janice had spent only half of her freshman year at Penn Hills High because the family had moved from Wilkinsburg in January 1969, her sisters said. Attempts to reach Lynn's surviving siblings were unsuccessful.
Both had brown hair. Lynn, 5 feet, 7 inches, had blue eyes; Janice, 5 feet, 2 inches, had brown eyes.
Next to their senior photos in the 1972 Seneca, the Penn Hills High School yearbook, were these notations:
"Lynn Maria Seethaler — 'Skinny'.Commercial.Booster Club.Rhythmettes.Student Council.Student Secretary.Secretary."
"Janice Pietropola — Commercial.Student Secretary.Honor Guard.Booster Club.Junior Homeroom Treasurer.Secretary."
Her sisters said Janice had excellent grades and a strong work ethic, waitressing at the Gold Circle restaurant and later doing secretarial work at Howard Hanna during her high school years. She saved so much money that she was able to buy herself a new white Volkswagen Beetle.
"A former boyfriend described her as the 'nice, sweet girl next door,'" Ms. Poklemba said. "I think she was nicer than all of us."
"She was smarter than all of us," added her sister, Ms. Vaglia.
After graduation, Lynn worked as a secretary at Dun and Bradstreet Inc. Janice was a secretary for the Urban Redevelopment Authority in East Liberty. She was considering college and a career in law or journalism.
But in that fateful summer of 1973, Janice and Lynn were seeking fun and relaxation. Sun, surf and, they believed, safety awaited.
'HAVING A GREAT TIME'
For Janice, "this was going to be the big vacation," her sister Ms. Vaglia recalled.
Janice was so conscientious that she passed up a family vacation to Disney World when she was 17 because she didn't want to miss work. But in 1973, she was ready for a break before starting a new job and possibly college.
The trip nearly didn't happen. Initially, eight young women had planned to go, but six of them backed out for one reason or another, leaving only Janice and Lynn.
"I do remember them being really upset and deciding whether they were going to go or not," Ms. Poklemba said. "I remember Janice saying, 'I don't really want to go, but I'll go for Lynn,' and Lynn kind of felt the same way."
Virginia Beach was nothing like it is now. The city where the Chesapeake Bay and the Atlantic Ocean meet had a population of 198,700 in 1973. Today, it is more than double that, making it the largest city in Virginia, but it retains a lower-than-average violent crime rate, as it did in 1973.
"The types of controversies that we had then, people liked to cruise on Atlantic Avenue. That was the so-called big issue then that had to be addressed," said Linwood Branch, 64, a lifelong resident and a city councilman from 1992 to 2002.
Mr. Branch's family owned the one-story Lynn-Dee Motel on 11th Street. It was next to Farrar's Motel on 10th Street, also family-owned and one story. Farrar's had 30 units, including four cottages. It was opened in the 1940s by "Daddy" Bill Farrar and passed on to his children, including his daughter, Sadie Taylor.
"Back then, there was not a lot of crime," said Mrs. Taylor's son, John, now 71, a lifelong Virginia Beach resident. "There were a lot of wood frame motels along the boardwalk."
"The resort then was seasonal and was basically made up of mom-and-pop motels," Mr. Branch said. "We had young people and families. It really was a personal type of relationship. Farrar's had the same thing.
"Pittsburgh was a huge draw for us. (They) would bring Iron City beer, and we'd catch crabs and eat together."
That was the safe, homey, laid-back environment that Lynn and Janice entered when they checked into Farrar's on Monday, June 25, 1973. They stayed in the first cottage nearest the beach. It contained a bedroom, a living room with a couch that pulled out into a bed, a kitchen and bathroom.
At the time, Mr. Branch said, Virginia Beach had a lot for young people to enjoy, such as music and dancing in rocking clubs and bars, among them The Shack, The Peppermint Beach Club, Rogue's Gallery. All of them are gone now.
Mr. Branch's grandfather died in 1977. "If he came back down to Virginia Beach and was transported to Atlantic Avenue, he wouldn't know where he was," he said. In the early 1980s, Mr. Branch bought Farrar's and demolished it and the Lynn-Dee and constructed a multistory Days Inn. Similar development continued along the beachfront into the '90s with national chains and high-rise hotels.
By all accounts, Lynn and Janice were having a ball. They hung out with other young people, went on a few dates, enjoyed the sun and ocean.
"We all got postcards," Ms. Poklemba recalled. "They said, 'Having a great time.'"
And there were pictures. One in particular stands out: Lynn and Janice outside the front door of their cottage at Farrar's. Arms wrapped around each other, they're glowing.
Lynn and Janice were scheduled to check out on June 30. Mr. Taylor was working in Farrar's office that Saturday.
It was 11 a.m., an hour before checkout. He wondered why the Pittsburgh women in Cottage No. 1 hadn't indicated their plans so he could schedule housekeeping. He grabbed a key and headed to their cottage.
He knocked. No response. He opened the door a crack, just enough to see a foot on the floor in the living room. He thought someone was sleeping and went back to the office.
And then a chill shot through him. "Something's not right."
'AN AWFUL STILLNESS'
Mr. Taylor, 25 at the time, hurried back to the cottage.
"I pounded on the door. I thought, 'They're not sleeping!'
"I pushed the door open. It was partially blocked by one of the young ladies. I just wanted to make sure if there was anything I could do in there, to see if they were alive."
To his horror, one body was on the living room floor, the other was on the bedroom floor.
"There was an awful stillness in there that's hard to describe. Two humans on the floor but no breathing. Just an awful stillness. I pulled the door shut and went back to the office and called police."
He recalls seeing blood but can't say how much there was or other details of the crime scene.
"Did I block out the scene in some regard? I'm not sure," he recalled. "It may have been so shocking to me —there was not a lot going through my mind other than these girls are deceased, and there was nothing I could do but call police as soon as possible."
Virginia Beach police and detectives rushed to the scene. They alerted Penn Hills police to notify the Pietropola and Seethaler families of the tragedy that had befallen Janice and Lynn.
Both had been strangled. Janice had been raped and was shot three times in the right side of her head with a .22-calibre gun. Lynn had her neck slashed with a broken wine bottle and was twice shot in the head.
According to news reports at the time, police believed the murderer removed a screen and entered through a window. It was not known if the assailant was lying in wait or broke in after they returned to the cottage about midnight.
Back in Penn Hills, after learning of Janice's murder, the large family — uncles, aunts, cousins — gathered in the Pietropolas' home.
Michael Pietropola, family patriarch and namesake of the youngest sibling, 11 at the time, was surrounded by his four brothers. The men each took a shot of whiskey, even though they rarely drank. And then they were off, driving all of those grief-stricken miles to Virginia Beach so Mr. Pietropola could identify his murdered daughter.
Virginia Beach residents were horrified by the slayings.
"A murder, you don't believe it can happen, especially back then," said William Sessoms, who served as a city official for 30 years, 10 of them as mayor from 2008 to 2018. "It was unheard of back in those days."
Mr. Branch agreed: "The biggest thing that had ever happened around here was they found a guy shooting a BB gun at some people. Pittsburgh people are like family to us. For us, it was personal."
Lifelong resident John Atkinson, 78, said the murders shattered the belief that Virginia Beach was "small-town safe."
"I think it caught everybody by surprise," said Mr. Atkinson, who retired as city treasurer in December after 40 years. "It really just upset everybody."
The investigation was headed by Virginia Beach homicide Detective William Haden. The bodies were discovered on his 31st birthday. The case would haunt him for the next 46 years.
'MY GIRLS'
Police did everything they could. They searched by helicopter, scoured rooftops, climbed into manholes. All available detectives and police were assigned to the case. Dozens of leads were followed and interviews conducted — then and in the years that followed.
Detectives looked at the several young men who Lynn and Janet had met on the beach. They had gone on dates with two of them. On two occasions, they had invited some of their new acquaintances back to their place for beers, according to published reports at the time. All were eliminated as suspects, as was a suspect in a rape-shooting in nearby Norfolk.
Mr. Taylor himself was among scores of men who were questioned, gave statements and took lie detector tests. He said he was happy to do anything to eliminate himself as a suspect so police could find the real murderer.
The city set up a reward fund early in July 1973 because, as then-Councilman J. Curtis Payne said, the murders "weighed heavily on our minds, and we felt that there should be something we could do."
In a July 17, 1973, Pittsburgh Post-Gazette story, detectives presciently said there was "no end in sight" to their probe of the brutal slayings.
In Penn Hills on the Thursday following the discovery, hundreds of mourners gathered for the funerals of Lynn and Janice at St. Bartholomew Church and St. Gerard Majella Church, respectively. Janice was buried in the pink gown she had worn to her senior prom a little more than a year earlier.
"After she died, my mom was never the same," Ms. Vaglia said. "She would stay in her bedroom all day, shut the blinds and just wail."
Because of that, Ms. Vaglia and her husband moved out of their home and into her parents' home to care for the family.
"My mother died in 1994. She was 62. I think we all basically agreed as best we can that this is what killed her," Ms. Vaglia said.
Years passed. Detective Haden and other Virginia Beach investigators continued to follow leads, tracking down possible suspects as far away as California. Nothing panned out.
Detective Haden, who was later promoted to captain, eventually retired. "I have always referred to them as my girls," he told the Associated Press on the 25th anniversary of the slayings. "I still don't know why this case was so personal."
Other detectives took up the mantle, following leads as they would emerge.
None led anywhere — until last fall.
'WE GOT HIM!'
At age 34, Virginia Beach Detective Kristy Curtis wasn't even born when Janice and Lynn were murdered.
Still, she said, "this was a case I was well aware of" when she became the lone full-time detective assigned to the department's cold case unit 18 months ago.
Photographs of Janice and Lynn were among those in framed collages of victims of the 70 cold case homicides that Detective Curtis keeps in her office.
"It's a small collage to personalize them.to remind myself who and what I'm working for," said Detective Curtis, who has 13 years on the force, nine as a detective, mostly in the Special Victims Unit.
Virginia Beach Police Chief James A. "Jim" Cervera said Detective Curtis is not only a "hard-charging, dynamic detective," but has the "passion and compassion" that make her perfect for her current position.
"There's a virtue to Detective Curtis coming to work every day and looking at the pictures and saying, 'I'm going to try,' to say to the families when they call, 'I know. I remember you, I remember the case. I'm going to try.'"
Which is why it was no surprise that when that "strong lead" came in last fall — police won't say what it was — Detective Curtis, working with other detectives and agencies, aggressively pursued it. She was in touch with the Pietropola and Seethaler families throughout the process but never gave false hope.
On March 12, she had a conference call about the case with Janice's surviving siblings. Detective Curtis won't discuss the details of the call but acknowledged that everyone knew the significance and symbolism of the day it was made
"It would have been her 65th birthday," she said about Janice. "I told them to go outside and look at the sun and that Janice was shining down on them."
The surviving siblings were as moved by Detective Curtis' empathy as they were by her professionalism.
Less than a month later, on April 8, Detective Curtis made another conference call to Janice's siblings.
"We got him!" she said.
"We all broke down, including Kristy, all four of us. She's crying with us." Ms. Vaglia recalled.
"I thank God that we had her."
'CASES LIKE THIS STAY WITH YOU'
There were more calls to be made after Detective Curtis took Broadnax into custody in New York. Among them was one to the original lead detective, retired Capt. Haden, now 77.
"Cases like this stay with you," said Chief Cervera, who joined the force five years after the crime. "He took it very personally. It made me feel really good to tell him the case was cleared. He was overjoyed. There was a lot of emotion that came out."
Mr. Haden later told The New York Times, "It was an albatross around my neck all of those years, and that albatross has now been removed." He declined to talk to other media.
Detective Curtis also called Mr. Taylor. "I can't describe how I felt other than great joy but saddened by what had happened. I wondered who was alive from their families to hear this news," he said.
The parents of both victims died before they learned of the arrest.
Among those who continue to grieve is Ms. Mittereder, their former classmate.
"My sadness is that this man lived his whole life, and they just didn't get a chance to live theirs. When you're 19, you have the whole world ahead of you, and he took that away.
"They had everything going for them."
___
Online:
https://bit.ly/2TTZiWE
___
Information from: Pittsburgh Post-Gazette, https://ift.tt/Xt0Mph
Michael A. Fuoco, Pittsburgh Post-Gazette, The Associated Press
@repost Family Attorney
source https://toronto.citynews.ca/2019/08/31/pain-remains-despite-arrest-in-1973-murders-of-2-women/
August 31, 2019
Dorian becomes a Category 4 monster powering toward Florida
MIAMI (AP) — Hurricane Dorian powered toward Florida with increasing fury Friday, becoming an "extremely dangerous" Category 4 storm but leaving forecasters uncertain whether it would make a direct hit on the state's east coast or inflict a glancing blow.
The storm's winds rose to 130 mph (215 kph) and then, hours later, to a howling 140 mph (225 kph) as Dorian gained strength while crossing warm Atlantic waters. The hurricane could wallop the state with even higher winds and torrential rains late Monday or early Tuesday, with millions of people in the crosshairs, along with Walt Disney World and President Donald Trump's Mar-a-Lago resort.
Though Dorian is growing in intensity, some of the more reliable computer models predicted a late turn northward that would have Dorian hug the coast, the National Hurricane Center said.
"There is hope," Weather Underground meteorology director Jeff Masters said.
The faint hope came on a day in which Dorian seemed to get scarier with each forecast update, growing from a dangerous Category 3 hurricane to an even more menacing Category 4 storm. And there were fears it could prove to be the most powerful hurricane to hit Florida's east coast in nearly 30 years.
___
TVs to shoes: This time consumers face pain of Trump tariffs
WASHINGTON (AP) — President Donald Trump's trade war with China, until now mainly an abstraction for American consumers, is about to hit home.
Beginning Sunday, the U.S. government will begin collecting 15% tariffs on $112 billion in Chinese imports — items ranging from smartwatches and TVs to shoes, diapers, sporting goods and meat and dairy products. For the first time since Trump launched his trade war, American households face price increases because many U.S. companies say they'll be forced to pass on to customers the higher prices they'll pay on Chinese imports.
For more than a year, the world's two largest economies have been locked in a high-stakes duel marked by Trump's escalating import taxes on Chinese goods and Beijing's retaliatory tariffs.
The two sides have held periodic talks that seem to have met little progress despite glimmers of potential breakthroughs. All the while, they've imposed tariffs on billions of each other's products in a rift over what analysts say is Beijing's predatory tactics in its drive to become the supreme high-tech superpower.
American consumers have so far been spared the worst of it: The Trump administration had left most everyday household items off its tariff list (valued at $250 billion in Chinese products so far) and instead targeted industrial goods.
___
Nancy who? GOP targets House Dem 'squad' in campaign attacks
WASHINGTON (AP) — Move over, Nancy Pelosi. Rep. Alexandria Ocasio-Cortez and the "squad" of freshmen women of colour are emerging as new stars of Republican attacks against Democrats running for Congress.
The tone is being set from the top as President Donald Trump bashes the four squad members with a strategy Republicans are quick to mimic, modeled on his own rise to the White House. Trump set a new standard in 2016, making some Republicans uneasy, by taunting rivals and branding them with exaggerated nicknames intended to make them unelectable.
The GOP is embracing the tactic for 2020.
A first test will be a Sept. 10 special election in North Carolina, the state where Trump sparked the "send her back!" rally chant. The Trump-endorsed Republican, Dan Bishop, is portraying Marine veteran Dan McCready and other Democrats as "crazies," "clowns" and "socialist."
"These crazy liberal clowns … They're not funny," Bishop says in one ad that features images of McCready, Pelosi and squad members to a soundtrack of circus music. "They're downright scary."
___
Utah man found guilty of running massive opioid ring
SALT LAKE CITY (AP) — A Utah man was convicted Friday of running a multimillion-dollar opioid ring that sent hundreds of thousands of potentially deadly pills across the country in a scheme that authorities said helped fuel the nation's opioid epidemic.
A jury reached the verdict after deliberating about eight hours in the case against Aaron Shamo. The conviction for running a criminal enterprise carries a mandatory sentence of life in prison.
"He's 29 and his life is over," defence attorney Greg Skordas said.
Shamo's reaction was stoic, the lawyer said. "I don't know if any of this has come to him yet."
Prosecutors said Shamo was the kingpin of the ring that peddled fake prescription pills laced with fentanyl — a drug that authorities say can be deadly with just a few flakes — to thousands of people.
___
Valerie Harper, TV's sassy, lovable Rhoda, dies at 80
LOS ANGELES (AP) — Valerie Harper, who scored guffaws, stole hearts and busted TV taboos as the brash, self-deprecating Rhoda Morgenstern on back-to-back hit sitcoms in the 1970s, has died.
Longtime family friend Dan Watt confirmed Harper died Friday, adding the family wasn't immediately releasing any further details. She had been battling cancer for years, and her husband said recently he had been advised to put her in hospice care.
Harper was a breakout star on "The Mary Tyler Moore Show," then the lead of her own series, "Rhoda." She was 80.
She won three consecutive Emmys (1971-73) as supporting actress on "The Mary Tyler Moore Show" and another for outstanding lead actress for "Rhoda," which ran from 1974-78. Beyond awards, she was immortalized — and typecast — for playing one of television's most beloved characters, a best friend the equal of Ethel Mertz and Ed Norton in TV's sidekick pantheon.
Fans had long feared the news of her passing. In 2013, she first revealed that she had been diagnosed with brain cancer and had been told by her doctors she had as little as three months to live. Some responded as if a family member were in peril.
___
Some states, towns skeptical over proposed opioid settlement
HARTFORD, Conn. (AP) — An offer from OxyContin maker Purdue Pharma and the Sackler family to settle some 2,000 lawsuits over their contribution to the national opioid crisis is receiving growing pushback from state and local officials who say the proposed deal doesn't include enough money or accountability.
Connecticut Attorney General William Tong on Friday called for the company, which is headquartered in the state, to be forced out of the opioid business altogether.
"At a minimum, Connecticut demands that Purdue be broken up and shut down, and that its assets be liquidated," Tong said in a statement.
He said he wants the controlling Sackler family to pay billions of dollars "they siphoned out of Purdue," with the money going toward addiction research and treatment.
Massachusetts Attorney General Maura Healey said she wants any settlement to include more money than the $10 billion to $12 billion offered by Purdue and the $3 billion offered from the Sacklers, an amount that represents just a portion of the family's fortune. Much of their money appears to be overseas .
___
Appeals court reinstates lawsuit in SC church shooting case
RICHMOND, Va. (AP) — A lawsuit over a faulty background check that allowed a South Carolina man to buy the gun he used to kill nine people in a racist attack at a Charleston church was reinstated Friday by a federal appeals court.
A three-judge panel of the 4th U.S. Circuit Court of Appeals reversed a ruling from a lower court judge who threw out the claims brought by relatives of people killed by Dylann Roof in the 2015 massacre, and by survivors.
The lower court judge found the government immune from liability. The judge said the families' claims did not fit into narrow exceptions to laws that shield government employees from liability while carrying out their official duties. But the appeals court panel disagreed.
The FBI has acknowledged that Roof's drug possession arrest in Columbia, South Carolina, weeks before the shooting at AME Emanuel Church should have prevented him from buying a gun. Roof has been sentenced to death for the slayings.
The 4th Circuit panel found that an examiner who conducted the background check on Roof failed to follow a mandatory procedure when she did not contact the arresting agency.
___
DNC chairman effectively kills plans for virtual caucuses
DES MOINES, Iowa (AP) — Democrats' plans for virtual presidential caucuses in Iowa and Nevada are effectively dead as the national party chairman said Friday the results would be vulnerable to hacking and abuse.
Tom Perez, chairman of the Democratic National Committee, declared his opposition to plans for telephone voting submitted by the key early voting states of Iowa and Nevada, envisioned as part of the national party's efforts to increase participation in the 2020 nominating fight.
"We concur with the advice of the DNC's security experts that there is no tele-caucus system available that meets our standard of security and liability," Perez said in a statement joined by the co-chairs of the party's Rules and Bylaws Committee.
The Iowa and Nevada parties had planned to allow some voters to cast caucus votes over the telephone in February 2020 instead of showing up at traditional caucus meetings.
The powerful rules committee, which must approve all states' primary and caucus plans, still must meet in the coming weeks to make the final decision, but Friday's statement makes clear that will be a formality. The decision removes a potential cause of a flawed count on caucus night that could undermine the integrity of a process that has been criticized even in its traditional form.
___
RFK assassin Sirhan Sirhan stable after prison stabbing
SACRAMENTO, Calif. (AP) — Sirhan Sirhan, imprisoned for more than 50 years for the 1968 assassination of Sen. Robert F. Kennedy, was hospitalized Friday after being stabbed by a fellow inmate at a San Diego prison.
A statement from the state Department of Corrections and Rehabilitation said the stabbing occurred Friday afternoon at the Richard J. Donovan Correctional Facility near San Diego.
"Officers responded quickly, and found an inmate with stab wound injuries. He was transported to an outside hospital for medical care, and is currently in stable condition," the statement said.
The statement did not name Sirhan, but a government source with direct knowledge confirmed to The Associated Press that he was the victim. The source spoke under condition of anonymity, citing prison privacy regulations.
The stabbing was first reported by TMZ.
___
Federer bristles at idea he chose US Open time; Djokovic OK
NEW YORK (AP) — There was no slow start to this U.S. Open outing for Roger Federer, who bristled at the suggestion that he might have played a role in some favourable scheduling.
After dropping the opening set in each of his initial two matches for the first time in 19 appearances at Flushing Meadows, the No. 3-seeded Federer was back at his absolute best Friday in a 6-2, 6-2, 6-1 victory over Dan Evans, accumulating a 48-7 edge in winners as the opening act in the Arthur Ashe Stadium day session that began at noon.
Evans acknowledged 20-time major champion Federer's superiority. How couldn't he?
But the 58th-ranked player from Britain also thought the timing was "a bit disappointing," because his rain-postponed second-round match was played Thursday, whereas Federer got to play Wednesday under the Ashe roof.
Being first up on Friday's program meant Evans had to be back on court about 18 hours after he'd left the tournament grounds.
The Associated Press
@repost Equalization Payments Family Law
source https://toronto.citynews.ca/2019/08/31/ap-news-in-brief-at-1204-a-m-edt-153/
August 31, 2019
PHOENIX — The Latest on a longstanding settlement agreement that governs the detainment of immigrant children (all times local):
9 p.m.
The U.S. government has taken a major step to end a decades-old agreement governing the conditions and length of time in which immigrant children can be held.
Government attorneys filed a notice of termination for what's largely known as the Flores settlement agreement on Friday night.
They say there have been significant changes in the law and in practice since the agreement was signed in 1997 and that new federal regulations issued last week implement the terms of the agreement.
The agreement is supposed to end when the government has adopted its rules through regulation. But immigrant advocates say the new regulation, which would allow the government to detain families with children for much longer than it's allowed now, "would eviscerate the settlement's crucial protections for vulnerable children."
The government's request has to be approved by a judge.
_____
5:32 p.m.
Attorneys have asked a judge to reject Trump administration plans to detain migrant families longer than they're allowed now and to remove court oversight of how children are treated in government custody.
The attorneys in a court filing on Friday asked U.S. District Court Judge Dolly Gee to block the government from implementing the rules, saying prolonged detention causes life-long trauma and that children in government custody are sometimes held in deplorable conditions.
Last week, the U.S. Department of Homeland Security said it would create regulations on how migrant children are treated.
About 475,000 families have crossed the border so far this budget year, nearly three times the previous full-year record for families.
On Monday, 19 states and the District of Columbia filed a lawsuit over the Trump administration's effort.
The Associated Press
@repost Separation Property Settlement
Via Dividing Pensions in Divorce
source https://toronto.citynews.ca/2019/08/30/the-latest-government-takes-step-to-dismantle-agreement/
August 31, 2019
LOS ANGELES — Valerie Harper, who scored guffaws, stole hearts and busted TV taboos as the brash, self-deprecating Rhoda Morgenstern on back-to-back hit sitcoms in the 1970s, has died.
Longtime family friend Dan Watt confirmed Harper died Friday, adding the family wasn't immediately releasing any further details. She had been battling cancer for years, and her husband said recently he had been advised to put her in hospice care.
Harper was a breakout star on "The Mary Tyler Moore Show," then the lead of her own series, "Rhoda." She was 80.
She won three consecutive Emmys (1971-73) as supporting actress on "The Mary Tyler Moore Show" and another for outstanding lead actress for "Rhoda," which ran from 1974-78. Beyond awards, she was immortalized — and typecast — for playing one of television's most beloved characters, a best friend the equal of Ethel Mertz and Ed Norton in TV's sidekick pantheon.
Fans had long feared the news of her passing. In 2013, she first revealed that she had been diagnosed with brain cancer and had been told by her doctors she had as little as three months to live. Some responded as if a family member were in peril.
But she refused to despair. "I'm not dying until I do," Harper said in an interview on NBC's "Today" show. "I promise I won't." Harper did outlive her famous co-star: Mary Tyler Moore died in January 2017. Ed Asner, Cloris Leachman and Betty White are among the former cast members who survive her.
In recent years, Harper's other appearances included "American Dad!" "The Simpsons" and "Two Broke Girls."
Harper was a chorus dancer on Broadway as a teen before moving into comedy and improv when, in 1970, she auditioned for the part of a Bronx-born Jewish girl who would be a neighbour and pal of Minneapolis news producer Mary Richards on a new sitcom for CBS.
It seemed a long shot for the young, unknown actress. As she recalled, "I'm not Jewish, not from New York, and I have a small shiksa nose." And she had almost no TV experience.
But Harper, who arrived for her audition some 20 pounds overweight, may have clinched the role when she blurted out in admiration to the show's tall, slender star: "Look at you in white pants without a long jacket to cover your behind!"
It was exactly the sort of thing Rhoda would say to "Mar," as Harper recalled in her 2013 memoir, "I, Rhoda." Harper was signed without a screen test.
Of course, if CBS had gotten its way, Rhoda might have been a very different character with a much different actress in place. As "The Mary Tyler Moore Show" was being developed, its producers were battling a four-point decree from the network, which insisted that the nation's TV viewers would not accept series characters who were (1) divorced, (2) from New York, (3) Jewish or (4) have moustaches.
The producers lost on having Mary Richards divorced (instead, she had been dumped by her long-time boyfriend). But with Rhoda they overrode the network on two other counts.
The show that resulted was a groundbreaking hit, with comically relatable Rhoda one big reason.
Item: "What am I? I'm not married, I'm not engaged. I'm not even pinned. I bet Hallmark doesn't even have a card for me!"
Item: Eyeing a piece of candy, Rhoda wise-cracked: "I don't know whether to eat this or apply it directly to my hips."
"Women really identified with Rhoda because her problems and fears were theirs," Harper theorized in her book. "Despite the fact that she was the butt of most of her own jokes, so to speak, … her confident swagger masked her insecurity. Rhoda never gave up."
Neither did Harper, who confronted her own insecurities with similar moxie.
"I was always a little overweight," she once told The Associated Press. "I'd say, 'Hello, I'm Valerie Harper and I'm overweight.' I'd say it quickly before they could. … I always got called chubby, my nose was too wide, my hair was too kinky."
But as "The Mary Tyler Moore Show" evolved, so did Rhoda. Rhoda trimmed down and glammed up, while never losing her comic step. The audience loved her more than ever.
A spinoff seemed inevitable. In 1974, Rhoda was dispatched from Minneapolis back home to New York City, where she was reunited with her parents and younger sister in a new sitcom that costarred Nancy Walker, Harold Gould and Julie Kavner.
She also met and fell in love with the hunky owner of a demolition firm.
The premiere of "Rhoda" that September was the week's top-rated show, getting a 42 per cent share of audience against competition including Monday Night Football on ABC. And a few weeks later, when Rhoda and her fiance, Joe, were wed in a one-hour special episode, more than 52 million people — half of the U.S. viewing audience — tuned in.
But "Rhoda" couldn't maintain those comic or popular heights. A domesticated, lucky-in-love Rhoda wasn't a funny Rhoda. By the end of the third season, the writers had taken a desperate step: Rhoda divorced Joe. Thus had Rhoda (and Harper) defied a third CBS taboo.
The series ended in 1978 with Harper having played Rhoda for a total of nine seasons.
She had captured the character by studying her Italian stepmother. But Harper's own ethnicity — neither Jewish nor Italian — was summed up in a New York Times profile as "an exotic mixture of Spanish-English-Scotch-Irish-Welsh-French-Canadian."
And she was not a Gothamite. Born in Suffern, New York, into a family headed by a peripatetic sales executive, she spent her early years in Oregon, Michigan and California before settling in Jersey City, New Jersey.
By high school, she was taking dance lessons in Manhattan several times a week. By age 15, she was dancing specialty numbers at Radio City Music Hall. By 18, she was in the chorus of the Broadway musical "Li'l Abner" (then appeared in the film adaptation a year later). She also danced in the musicals "Take Me Along" (starring Jackie Gleason) and "Wildcat" (starring Lucille Ball).
She found comedy when she fell in with a group of Second City players from Chicago who had taken up residence in Greenwich Village. One of these improv players was Richard Schaal, whom she wed in 1964. (They divorced in 1978.)
Harper and Schaal moved to Los Angeles in 1968.Two years later, in a theatre production, she was spotted by a casting agent for the role of Rhoda.
During "The Mary Tyler Moore," Harper appeared in her first major film, the comedy "Freebie and the Bean," and later was cast in "Blame It on Rio" and an adaptation of Neil Simon's play "Chapter Two."
In 1986, she returned to series TV with a family sitcom called "Valerie." While not matching her past critical successes, the show proved popular. But in the summer of 1987, Harper and her manager, Tony Cacciotti, whom she had married a few months earlier, were embroiled in a highly publicized feud with Lorimar Telepictures, the show's production company, and its network, NBC.
In a dispute over salary demands, Harper had refused to report for work, missing one episode. The episode was filmed without her. She was back on duty the following week, only to be abruptly dumped and replaced by actress Sandy Duncan. The show was renamed "Valerie's Family" and then "The Hogan Family."
Meanwhile, lawsuits and countersuits flew. In September 1988, a jury decided that Harper was wrongfully fired. She was awarded $1.4 million compensation plus profit participation in the show (which continued without Harper until 1991).
"I felt vindicated," Harper wrote in her memoir. "I had beaten Lorimar and reclaimed my reputation."
During the 1990s, Harper starred in a pair of short-lived sitcoms (one of which, "City," was created by future Oscar-winner Paul Haggis) and made guest appearances on series including "Melrose Place," "Sex and the City" and "Desperate Housewives."
She reunited with Moore in a 2000 TV film, "Mary and Rhoda." In 2013, there was an even grander reunion: Harper and Moore were back together along with fellow "MTM" alumnae Leachman, White and Georgia Engel to tape an episode of White's hit comedy, "Hot in Cleveland." It was the ensemble's first acting job together in more than 30 years and during a news conference Harper cited a valuable lesson: The character of Rhoda, she said, pointing to Moore, "taught me to thank your lucky stars for a fabulous friend."
___
Frazier Moore, a long-time television writer for The Associated Press, was the principal writer of this obituary.
John Rogers, The Associated Press
@repost Filing for Alimony
Via Family Legal
source https://toronto.citynews.ca/2019/08/30/valerie-harper-tvs-rhoda-has-died-at-80/
August 31, 2019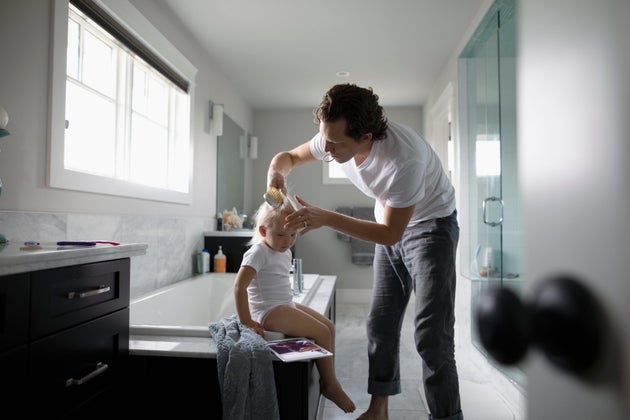 EDMONTON — What would stop you from hiring a babysitter? Lack of experience? They live too far away? They don't have kids themselves? Their gender?
These are the questions that have arisen as an Edmonton legal group pushes to throw out complaints from a man who says parents discriminated against him when they didn't hire him as a babysitter.
James Cyrynowski of Edmonton has filed multiple human rights complaints against parents in Edmonton alleging discrimination based on his gender and family status after being rejected for babysitting jobs.
This month, the Justice Centre for Constitutional Freedoms wrote to the Alberta Human Rights Commission on behalf of two parents it is representing.
"We believe that there's no human right to babysit another person's children and that the anxiety that these kinds of cases are causing to parents is something that should and can be avoided," staff lawyer Marty Moore said in an interview Thursday.
WATCH: Woman offers babysitting "for white kids only?" Story continues below. 
One mother of three, who the letter refers to as Danielle, posted an ad on Kijiji in February for an early-morning babysitter. Cyrynowski sent Danielle a text outlining his experience and credentials, which included an early child development certificate, a criminal record check and nine years of experience caring for kids. In a statement, Cyrynowski said she asked him whether he had any children and he replied "not yet."
Danielle went on to choose a different babysitter who lived nearby. 
"I applied for a caregiver job on Kijiji. I was asked if I have children. I do not. I did not get the job," Cyrynowski said in his handwritten complaint.
Family status complaints like the one filed by Cyrynowski most often come from parents alleging workplace discrimination because they have kids or childcare obligations. 
Not the first time
This is not Cyrynowski's first complaint regarding babysitting jobs. The Justice Centre for Constitutional Freedoms is also representing a single father, who is named in the letter as Todd. Todd posted a Kijiji ad in August 2017 looking for someone to watch his kids while he was out with friends.
Cyrynowski responded to the ad and Todd asked him his age, location and gender. Cyrynowski answered the questions.
According to the centre, Todd's dinner plans fell through and he no longer needed a babysitter for the posting. The next day, Cyrynowski complained to the human rights commission that Todd discriminated against him based on age and gender. 
In another case dating back to 2014, Cyrynowski claimed he was being discriminated against when a mother said she preferred a female babysitter. The case was dismissed and came to an end in May, when the Supreme Court of Canada rejected Cyrynowski's application for leave to appeal.
According to court documents from that case, the mother stated in the advertisement that she was looking for an "older lady with experience." Upon learning Cyrnowski was male, the mother replied: "Oh sorry I'm looking for [a] female."
Moore said parents have a constitutional right to decide who looks after their children and to ask any questions they wish of potential candidates.
"It's just a question of basic information about a person and for someone to view these questions as prohibited, or for the Human Rights Act to be interpreted in that manner, certainly goes against common sense," said Moore.
WATCH: Babysitter costs are on the rise. Story continues below. 
The debate around male babysitters
There are dramatically fewer male babysitters than female babysitters hired by parents. According to 2014 data from economic blog Pricenomics, less than three per cent of all babysitters are men.
However, many people argue that young boys also need to learn the fundamental skills of childcare. 
In a 2013 op-ed for the Washington Post, Petula Dvorak defended her decision to hire a male babysitter. She noted that many fears around male babysitters are justified by the statistically highly likelihood of men perpetrating sexual assault. 
"By telling the millions of men that they cannot be trusted with children, we are reinforcing gender stereotypes at school, at home and at work," she wrote. "If men can't take care of kids, women have to do it. And that's holding us back."
But even with that, the gender gap present in other industries persists in babysitting. According to 2014 data, male babysitters make an average of 50 cents more per hour than female babysitters.
With files from Canadian Press.
@repost Permanent Spousal Support
Via Spousal Maintenance Agreement
source https://www.huffingtonpost.ca/entry/male-babysitter-gender-discrimination_ca_5d694daee4b02bc6bb38fc54
August 31, 2019