DUBAI, United Arab Emirates — Saudi Arabia has issued new laws that grant women greater freedoms by allowing any citizen to apply for a passport and travel freely, ending a long-standing and controversial guardianship policy that had required male consent for a woman to travel or carry a passport.
The changes approved by King Salman and his Cabinet allow any person 21 and older to travel abroad without prior consent and any citizen to apply for a Saudi passport on their own.
The decrees were published early Friday in the kingdom's official weekly gazette.
Other changes issued in the decrees allow women to register a marriage, divorce or child's birth and to be issued official family documents.
The changes were widely celebrated by Saudis on Twitter, but also drew criticism from some conservatives.
The Associated Press
@repost Divorce in Canada Who Gets What
source https://toronto.citynews.ca/2019/08/01/saudi-changes-allow-women-to-travel-without-male-consent/
August 2, 2019
TORONTO — A documentary from Ellen Page on environmental racism and a Jeff Barnaby-directed zombie thriller that centres on an Indigenous community are among the Canadian features headed to the Toronto International Film Festival.
Organizers announced the homegrown titles Wednesday, touting films that include a dark comedy directed by "Flashpoint" actress Amy Jo Johnson starring Felicity Huffman, and an Albert Shin psychological thriller starring director David Cronenberg.
TIFF programmer Ravi Srinivasan said several stories deal with lying and reclamation of truth.
He points to films including Calvin Thomas and Yonah Lewis's character-driven psychological drama "White Lie;" Sophie Deraspe's look at an Algerian family disappointed by life in Canada in "Antigone;" and Johnson's addiction story "Tammy's Always Dying."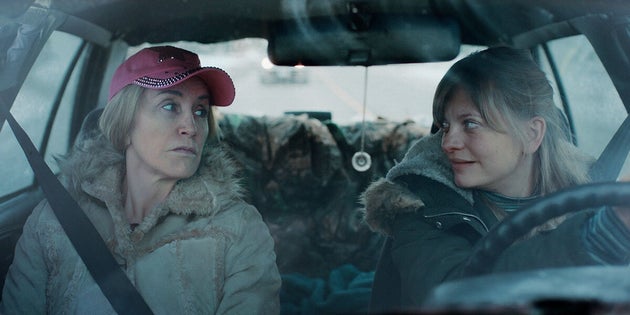 "I think we could make an easy comparison in terms of fake news and what's dominating the headlines — the person who's dominating the current international headline at this point," muses Srinivasan on why deception is a big-screen fascination.
"Perhaps that is a subconscious representation of what's happening."
Srinivasan also noted the emergence of several new voices from Eastern Canada, including Nicole Dorsey and her stylistic, psychological drama "Black Conflux;" Heather Young and her debut feature about a middle-aged woman struggling with alcoholism called "Murmur;" and Page's debut documentary, "There's Something in the Water," co-directed by her "Gaycation" co-host, Ian Daniel.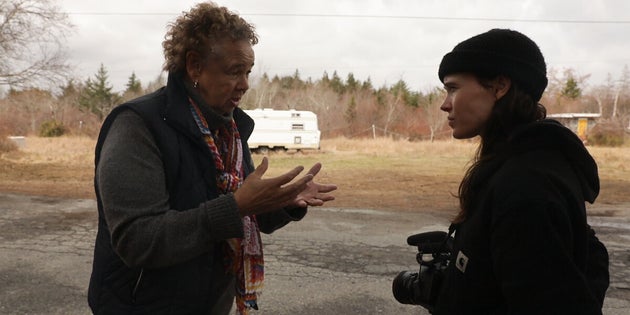 "She returns to her hometown just outside of Halifax and she's exploring this kind of unknown kind of concept that's happening in Canada called environmental racism," says Srinivasan.
"It's this idea that industrial facilities like chemical facilities or mines and waste dumps are being built next to minority communities, marginalized communities like Indigenous communities, African-American communities."
"There's Something in the Water" is also the name of a book by Nova Scotian author and activist Ingrid Waldron, which Page tweeted out a recommendation for last December.
Srinivasan said there are also several films about female friendship, such as Aisling Chin-Yee's family dramedy "The Rest of Us" starring Heather Graham as a divorced mother who embraces her ex-husband's second wife and daughter when he dies, and Myriam Verreault's "Kuessipan," based on the novel by Naomi Fontaine about life among Innu in northeastern Quebec.
Other highlights include "Castle in the Ground," a Joey Klein-directed opioid crisis drama starring Neve Campbell, and new projects from veteran Indigenous filmmakers Alanis Obomsawin and Zacharias Kunuk.
Meanwhile, Barnaby's "Blood Quantum" will make its world premiere in the festival's horror-filled Midnight Madness section.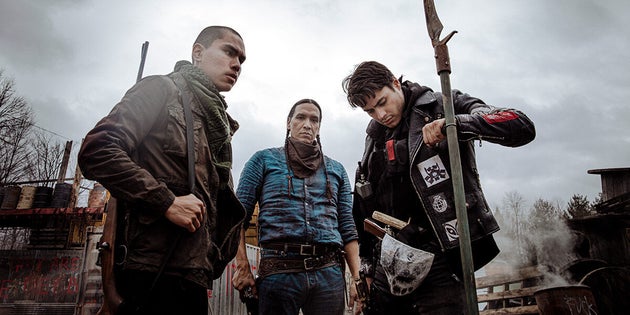 Elle-Maija Tailfeathers, Kawennahere Devery Jacobs, Michael Greyeyes, Brandon Oakes, Gary Farmer and Forrest Goodluck are among the stars in the horror story/cultural critique about an isolated Mi'gmaq community that's immune to a zombie plague.
It's the second feature from Barnaby, who grew up on the Mi'gmaq reserve in Listuguj, Que., and made a splash at the festival in 2013 with "Rhymes for Young Ghouls."
 A total of 26 features and 25 shorts are on the festival's Canadian docket this year, and almost 50 per cent of the films are directed by women, up from 40 per cent last year.
They include the previously announced "American Woman" by Semi Chellas, who examines the lives of female radicals in the 1970s. The former "Mad Men" writer says she relished the chance to helm an "outlaw movie" and feels the industry "scrambling to change."
"Three or four years ago, it would have been perfectly acceptable for a television series to not have even a woman director on the whole series, to have an all-white room, and those things have just become unacceptable overnight," said Chellas.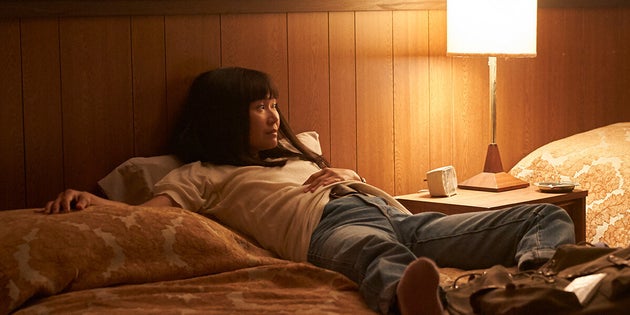 "There's still a long way to go but it's really thrilling to see that women are making movies that women are directing now and there is all the different ways to be a woman director — it's not a certain kind of story."
Johnson, whose acting credits include "Felicity" and "Flashpoint," will present the world premiere of "Tammy's Always Dying." Lauren Holly, Kristian Bruun and Aaron Ashmore are the other cast members in the story of a woman and her ailing, alcoholic mother.
In Shin's world premiere "Clifton Hill," Tuppence Middleton stars as a pathological liar who becomes entangled in a childhood memory of a kidnapping in Niagara Falls.
With the world premiere of the doc "Jordan River Anderson, The Messenger" from Obomsawin, the Abenaki director tells the story of a First Nations boy from Manitoba who died in hospital in 2005 while the federal and provincial governments bickered over who would pay for his home care.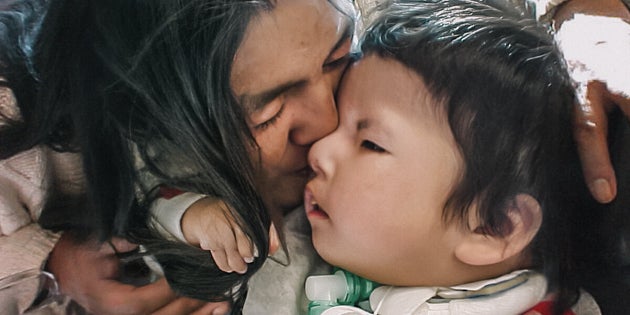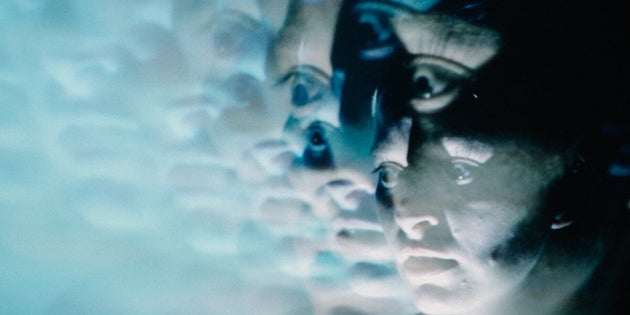 @repost Transfer Rrsp to Spouse Divorce
source https://www.huffingtonpost.ca/entry/tiff-canadian-movies_ca_5d430147e4b0aca3411a3576
August 2, 2019
The family of a then 13-year-old boy shot at the Eaton Centre back in 2012 is calling for changes to the judicial system that would favour victims rather than criminals.
The family of Connor Stevenson echoed their concern while speaking exclusively with CTV News Toronto ahead of the second sentencing for the man convicted in the shooting.
Christopher Husbands was first convicted on two counts of second-degree murder. But, the Ontario Court of Appeal ordered a new trial, finding the judge had made an error in law regarding jury selection.

Christopher Husbands is seen in a Toronto courtroom in December 2014 in this sketch. (CTV News Toronto)
"Why are we here now? Five years ago the trial ended, they had the verdict, it was life," Connor Stevenson's father Craig Stevenson said. "We were ready to move on as a family as best as possible even with all the complications and here we are seven years later."
"We're having to relive this whole trial, why?"
In February 2019, Husbands was retried and found guilty on the lesser charges of two counts of manslaughter and five counts of aggravated assault, along with one count each of criminal negligence causing bodily harm and reckless discharge of a firearm.

Police set up a perimeter outside the Eaton Centre following a shooting at the shopping mall in Toronto on June 2, 2012. (The Canadian Press / Victor Biro)
Two men were killed in the shooting, 24-year-old Ahmed Hassan died on the floor inside the downtown shopping centre, while 22-year-old Nixon Nirmalendran died in hospital nine days after the incident. Six other people were injured in the shooting, including Connor Stevenson, who was shot in the head as fourteen rounds were fired off inside the food court of the busy mall.
"It just makes me more upset with how the system's gone," Connor Stevenson said outside of the Eaton Centre. "It doesn't seem fair."
Now 20 years old, Connor Stevenson is a student at Sheridan College studying software development.

Connor Stevenson is seen speaking with CTV News Toronto outside of the Toronto Eaton Centre on July 31, 2019. (CTV News Toronto)
He will be present as the man who shot him appears in court once again on Tuesday, when victim impact statements will be read during the sentencing hearing.
While the maximum sentence for a charge of manslaughter is life in prison, the parole ineligibility is likely much closer to seven years rather than the 30 years Husbands was serving following his original conviction.
The conviction Husbands has now received does not match the crime, Connor Stevenson's mother Jo-Anne Finney, who was with her son at the time of the shooting, said.
"I personally feel victimized, I felt victimized when we walked in here in 2012 in the Eaton Centre, coming out. But, I can tell you I have been feeling victimized the entire seven years."

Jo-Anne Finney and her son Connor Stevenson are seen walking through the Toronto Eaton Centre on July 31, 2019. (CTV News Toronto)
She said her family has felt frustrated that they were not able to participate in the trial process more as they were limited to victim impact statement rules that curtail what can and cannot be said.
"The system has to change, things need to be more focused on victims and less on the criminals and I think that right now it is completely flipped," she said.
Connor Stevenson, who was once a ski racer, underwent numerous lifesaving surgeries after the shooting and can subsequently no longer play any physical sports.
Following being struck by the bullet, emergency workers expressed surprise he was even able to survive.
Taylor Stevenson, the sister of Connor Stevenson, was 17 years old at the time and was also there when her brother was caught in the gunfire. She voiced her frustration with the judicial process as well while speaking with CTV News Toronto alongside her parents and brother.

Security camera footage shows Connor Stevenson and his mother Jo-Anne Finney getting food at the Toronto Eaton Centre before gunfire erupted in 2012. (Toronto Police Service)
"The victims of these traumatic situations really don't have a voice throughout the court," she said. "The court system has only made things honestly worse and been, I'd say, almost as traumatic as the actual event."
Last month, prosecutors said they will be seeking a life sentence for Husbands, noting the killings should be considered "near murder."
Husbands, who was initially charged with first-degree murder, admitted in trial that he was the shooter in the incident but his lawyers argued he should be found not criminally responsible due to mental illness. His defence team argued Husbands was in a dissociative state due to post-traumatic stress disorder and did not have control over his actions at the time as a result.
@repost I Want a Divorce
source https://toronto.ctvnews.ca/court-system-only-made-things-worse-eaton-centre-shooting-victim-s-family-says-1.4533010
August 2, 2019