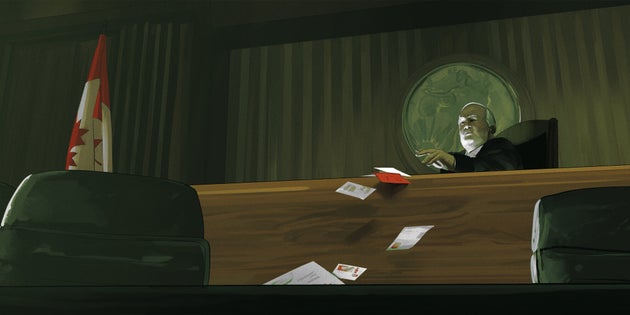 In an Ontario courtroom, Jane testified she didn't always fight back when she was allegedly brutally raped over a 15 hour period by her brother-in-law. Sometimes she screamed at the accused to stop, but other times she stayed quiet out of fear, she said.
"Surely it is one or the other," Superior Court Justice Alissa Mitchell determined in her April 2018 verdict. "The fact she behaved inconsistently in this regard, weakens her credibility."
The accused, known only as A.B.A. due to a publication ban, was acquitted. But earlier this year, the Court of Appeal blasted Mitchell for "applying the stereotypical views about how victims of sexual assault should behave" and ordered a new trial.
In another case, Sarah took the stand and described being violently sexually assaulted. She said she was bitten and slapped while being forced to have anal sex in Paul Batchelor's small Ottawa apartment. Screaming "no" and pleading for him to stop, she said she tried to crawl away. 
"Curiously, no one seems to have heard her cries," Superior Court Justice Robert Beaudoin wrote in his late June decision.
He questioned Sarah's credibility as she was "combative and argumentative" while testifying and "gave long speeches on consent." 
He said he believed Batchelor — who was "composed and polite" throughout the trial — that Sarah had consented. Beaudoin acquitted him of sexual assault.
The Crown is in the early stages of appealing the judgement, in which the judge also found Batchelor not guilty in a second sexual assault case because that complainent's timeline was off by about an hour. Batchelor faces trials next year for three other sexual assault charges.
Since June, four other women, unknown to one another, have also filed complaints against him, Ottawa police said.
Jane and Sarah are pseudonyms, as their identities are protected by publication bans. 
These are two of at least 10 cases winding their way through Canada's court systems in 2019 that demonstrate how some judges continue to rely on stereotypes and rape myths when informing their decisions, or make significant mistakes on issues of consent. As a result, cases can drag on for years to be heard at Court of Appeal, or even at the Supreme Court. In some instances, new trials are ordered. 
"It's horrible for a system that's already bogged down with incredible delays. It's particularly horrible for the complainant who has already testified, and now has to go through it all again after more time has elapsed, knowing they'll be cross-examined in painstaking detail," said Megan Stephens, executive director of the Women's Legal Education and Action Fund (LEAF) and former Crown attorney specializing in sexual assault appeals. 
"That is just a real failing in the criminal justice system."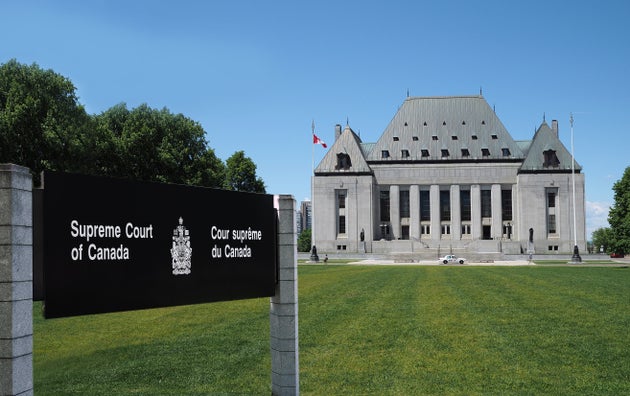 There has been an attempt to improve how judges handle sexual assault cases, where they're required to play what the Supreme Court has called a "gate keeper" role.
"Sexual assault trials raise unique challenges in protecting the integrity of the trial and balancing the societal interests of both the accused and the complainant," wrote Supreme Court Justice Andromache Karakatsanis in a judgment last week that upheld a guilty verdict for a man who'd sexually touched his 15-year-old cousin.
Judges are in charge of supervising cross examinations and deciding what evidence should be allowed so that the defence can effectively argue its case, while also minimizing negative impacts on the complainant, Karakatsanis said.  
However, judges in provincial and federal courts aren't necessarily trained in how to make these decisions. 
"There are still judges sitting on benches across this country, presiding over sexual assault cases, who do not have training in sexual assault law," former MP Rona Ambrose told HuffPost Canada. She has long pushed to make training mandatory. 
"What these women go through to begin with and then to find out there was a miscarriage of justice or a judicial error, it's extremely traumatic. We can't have these kinds of basic errors happening by judges."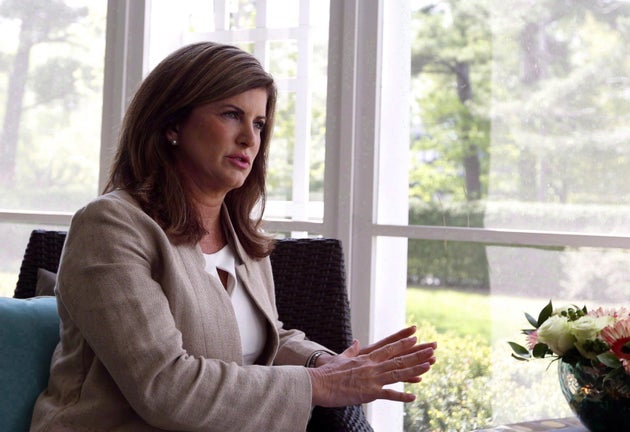 In 2017,  Ambrose, as Conservative Party leader, gained all-party support for a private member's bill that would've made it mandatory for federally appointed judges to receive specific training on sexual assault law.
The bill died in June after senators stalled for more than two years. 
Ambrose, however, has since heard from the Liberal, Conservative, NDP and Green parties that after October's federal election, they all support re-introducing the bill as government legislation, giving it more authority than a private member's bill. She's confident it will pass. 
As a univeristy student, Ambrose worked at a rape crisis centre where she saw first-hand victims of sexual assault deciding not to report the crime to police because they didn't believe they'd find justice. She was also part of a project that observed how prosecutors, defence lawyers and judges treated victims, and how "unbelievable" myths surrounding rape lived on in courtrooms. 
More than 20 years later, sexual assault remains an under-reported, investigated and prosecuted crime in Canada. Only five per cent of victims report sexual assault to police, according to 2014 data. Many don't come forward because they're concerned about the hassle and burden, or they don't believe they'll see a positive outcome, research suggests.
I was treated as if I was a liar, the criminal, like I had done something wrong when in fact all these horrific crimes had happened against me.Jeeti Pooni, victim
Of reported cases, only 12 per cent result in a criminal conviction within six years, compared to 23 percent of physical assaults, reported Statistics Canada. 
Ambrose wants to improve the public's confidence in the judicial system and for more victims to report sexual assaults. The legislation would require the Canadian Judicial Council to develop mandatory courses in consultation with sexual assault survivors and supporting organizations, and increase transparency through annual reporting on what training was offered, the number of judges who attended, and the number of sexual assault cases heard by judges who've never received training in that area of law. 
"We need to do better," Ambrose said.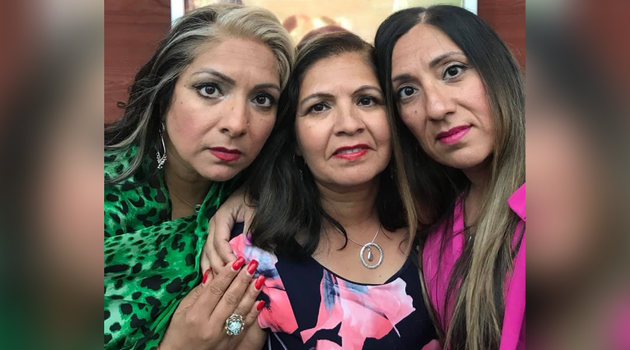 Jeeti Pooni spent more than a decade navigating the criminal justice system, and said she understands why more women choose not to go through the "terrifying process." 
"It was very traumatizing. I felt as if I was being revictimized," Pooni said. "I was treated as if I was a liar, the criminal, like I had done something wrong when in fact all these horrific crimes had happened against me."
She was sexually assaulted by her cousin Manjit Singh Virk almost everyday for five years beginning when she was 11 years old. She first reported the abuse to police in 2006, and her two sisters and a cousin made similar allegations. Their trial didn't start for another 10 years, and was then intermittently spread across eight months in both Williams Lake and Prince George, B.C. 
Pooni was questioned in court for five days. The defence asked why she didn't try to escape while being raped in a living room, why she didn't complain to her parents, and why she couldn't remember small details about a specific event, or phone call, or what Virk was wearing decades ago. 
She thought she was answering the defence's questions as best she could, but she said she became confused as she was asked the same type of question multiple times. The judge, B.C. Supreme Court Justice Trevor Armstrong, said she was "evasive and aggressive." 
"When you're answering questions about rape, in these horrible memories, it's like it's happening all over again, and then you're supposed to keep your cool?" Pooni said. "How can you? Of course I'm going to be on the defensive about traumatic stuff that violated me in each and every way possible.
"This raw emotion is seen by the judge as a negative."
Initially, her case appeared to defy the odds. Armstrong largely dismissed the defence's use of "impermissible stereotypes." He said Pooni's argumentativeness during cross-examination was understandable given the "emotional upset." 
He found Virk guilty of sexually assaulting Pooni, her cousin and one of her sisters, but not the other whose "inconsistencies, aggression and evasiveness" made her unreliable.
"Even though he tried to avoid bias, he wasn't able to," said Pooni, who testified she witnessed her sister being sexually assaulted. 
A year later, the judge ruled the proceeding had to stop altogether because it had taken too long for the case to make it through the court system, violating Virk's right to a speedy trial. 
That means Virk will not be sentenced. Pooni is hoping the Crown will appeal. 
Pooni supports better judicial training that includes not only sexual assault law, but also unconscious biases, and how trauma affects memory. 
"When I was on the stand, I was falling into my wound," she said. "Reliving those memories, I was that traumatized little girl again. These are the things that judges need to know about."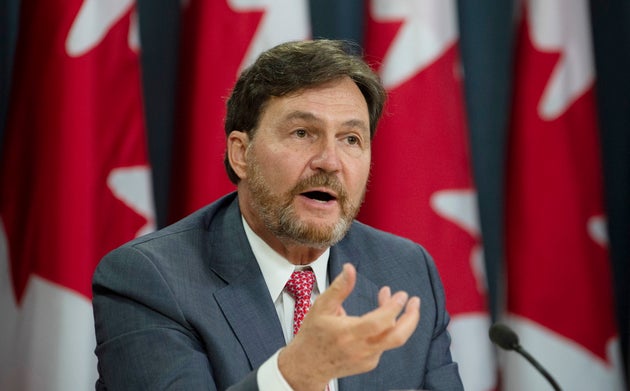 Supreme Court Chief Justice Richard Wagner, the highest ranking judge in Canada, told reporters at a news conference in June that while he thinks Ambrose's bill was designed to help judges avoid taking "an inappropriate course" in court, they don't need mandatory training in sexual assault law. 
"As far as I'm concerned, we already have clear, explicit programs in all areas of law that make it possible for judges to continue their development when necessary," said Wagner in French. 
His office said new federally appointed judges are already required to participate in training on sexual assault trials, and rape myths. More senior judges take a mandatory course on how to effectively, fairly, and efficiently judge criminal trials and two "sexual assault hyptheticals" are used for teaching. 
It's like our courts are out of step with the rest of society.Tracy Porteous, Ending Violence Association of B.C.
In some provinces, such as Ontario, new judges are required to take courses that include but do not focus exclusively on sexual assault issues. HuffPost Canada asked each provincial court how many of their judges took these courses. None provided that information. 
The generalized training judges currently receive is not enough, said Tracy Porteous, executive director of Ending Violence Association of B.C. Like police, judges need in-depth and specific education to prepare them for sexual assault trials.
"It just seems ludicrous to me why anybody in such an important position in our society, as to rule over cases of sexual assault, is not required to have any specific training to understand the dynamics or the long-term pscyhological implications," Porteous said. 
"It's like our courts are out of step with the rest of society." 
Looking at the Supreme Court's recent decisions shows "there are clear problems" with how judges are handling sexual assault trails, said Stephens, from LEAF.
In a highly publicized case earlier this year, for example, Canada's top court ordered Bradley Barton to be tried again for the death of Cindy Gladue in Alberta. The judge had allowed the defence to use Barton and Gladue's past sexual history as evidence that she consented to the sexual activities that led to a 11-centimetre tear to her vagina and her bleeding to death. The jury found Barton not guilty of first-degree murder.
Watch: What a new trial means for Cindy Gladue's family. Story continues below.
Appeal courts highlight similar issues. In a rare move just last week, Court of Appeal judges in Ontario overturned part of a trial judge's verdict to find former violin teacher Claude Trachy guilty of more than two dozen sexual and indecent assault charges. 
In 2018, Justice Thomas Carey had acquitted him despite testimony from 21 female victims describing how, when they were teenagers in the 1970s and 80s, Trachy would make them stand and sometimes play topless so he could touch their breasts and nipples. 
He said he was doing it to measure them for shoulder rests. 
"These were largely girls who were in the process of developing breasts, and who were alone in a private room with the door closed," wrote Justice Mary Lou Benotto on behalf of the panel.  "Their sexual integrity was violated, regardless of the respondent's purpose." 
Are you in a crisis? If you need help, contact Crisis Services Canada at their website or by calling 1-833-456-4566. 
If you need help or support for sexual assault, visit the Canadian Association Of Sexual Assault Centres website to find resources near you.
@repost Family Lawyer Free Consultation
Via How Much Is Spousal Support
source https://www.huffingtonpost.ca/entry/judge-sexual-assault-victims_ca_5d4ad4ede4b09e72973f7743
August 7, 2019
After it began with the reading of emotional victim impact statements, the second sentencing hearing for Christopher Husbands, who opened fire inside the Toronto Eaton Centre in the summer of 2012, will continue today.
Two men were killed in the shooting – 24-year-old Ahmed Hassan died on the floor inside the busy downtown mall, while 22-year-old Nixon Nirmalendran died in hospital nine days after the incident.
Six others, including Connor Stevenson, were injured in the shooting. Stevenson, then 13 years old, was shot in the head as 14 rounds were fired off inside the food court of the shopping centre.

Connor Stevenson is seen wearing a helmet as his Grade 8 graduation. (Court exhibit provided the Stevenson family)
Husbands was first convicted on two counts of second-degree murder in the shooting, but a new trial was ordered for him as it was later found that the judge had made an error in law regarding jury selection.
In February 2019, Husbands was retired and found guilty on the lesser charges of two counts of manslaughter and five counts of aggravated assault, along with one count each of criminal negligence causing bodily harm and reckless discharge of a firearm.
Husbands previously admitted to being the shooter in the incident but his lawyers argued he should be found not criminally responsible due to mental illness. His defence team said Husbands was in a dissociative state at the time due to post-traumatic stress disorder and did not have control over his actions.
After victim impact statements were read in the courtroom on the first day of the second sentencing hearing, the Stevenson family said the judicial system has been upsetting and made the healing process worse for them.

Christopher Husbands is seen looking on as victim impact statements are read by the Stevenson family in court on August 6, 2019. (CTV News Toronto / John Mantha)
"I think what has changed my life the most is actually seeing how this trial process has gone," Stevenson said while standing beside his parents on Tuesday. "I thought I lived in Canada, I thought we had a system where people who murdered people in the middle of a mall in Canada go to jail for it and not be out in seven or 10 years."
"That's what really changed my life – it changed my view of the country we live."
Prosecutors said in June of this year that they will be seeking a life sentence for Husbands, noting the killings should be considered "near murder."

Police set up a perimeter outside the Eaton Centre following a shooting at the shopping mall in Toronto on June 2, 2012. (The Canadian Press / Victor Biro)
Manslaughter carries a maximum sentence of life in prison without the chance of parole for seven years.
Husbands has spent seven years behind bars and will be credited for time already served.
@repost Easy Divorce
source https://toronto.ctvnews.ca/following-victim-impact-statements-second-sentencing-hearing-for-eaton-centre-shooter-continues-1.4539431
August 7, 2019
Family Law Firm Announces Services For Legal Separation Agreements

Mazzeo Law Barristers & Solicitors, a law firm based in Vaughan, Ontario, Canada, has announced that they are offering family law services, such as legal separation agreements. Their family law services have other divisions like divorce, child support, child custody, spousal support, separation, prenuptial agreements, matrimonial, and domestic contracts. The Vaughan Law firm wants to point out that their team of lawyers who are well-versed in family law are committed to ensuring that clients have all the information that they need in order to make the right decision for their legal needs.
A representative for Mazzeo Law Barristers & Solicitors says, "If you are considering a period of separation from your common law spouse, it's imperative you have a clear understanding of the process. As with the divorce process that married couples undertake, legal separation and the signing of separation papers is of the utmost importance when separating from a long-term partner. When you turn to a member of our team, you're in the safe, experienced hands of legal professionals, each of whom is adept in separation agreement law."
Thus, when looking for a lawyer to guide them in drafting separation papers Vaughanresidents can go to Mazzeo Law Barristers & Solicitors. This will provide them with access to skilled legal guidance during the separation process. With the appropriate legal guidance, clients would be able to come up with agreements for support, property rights or custody that they can live with, having the assurance that all of their legal rights have been properly protected.
Having a comprehensive understanding of the family laws governing separation and divorce, the lawyers at Mazzeo Law can handle all kinds of legal separation issues, including same-sex relationships, aside from issues involving couples in opposite-sex relationships, to make sure that their legal rights are protected under Canadian law.
The lawyers at Mazzeo Law Barristers & Solicitors will prefer to steer the case outside of the court system but they have more than sufficient experience in the event that the case will need to go to court. They will work with the client to plan the appropriate documentation and will guide the client every step of the way with the end goal of achieving an acceptable result.
Meanwhile, the firm also has established a blog on their website to provide relevant information and news to people regarding family law and real estate law. For instance, one article focuses on the financial implications of the marriage annulment of an heiress of a frozen food business where she is trying to prove marriage fraud against her husband, claiming that he withheld information regarding his true nature.
Proof of the quality of services provided can be found from customer feedback. For instance, P.C. gave the firm five stars and said, "Paul Mazzeo has been easy to work with … professional, reliable and above all is a very knowledgeable family lawyer. My family law case has become rather complicated, yet Paul has been prepared every step of the way. With his expertise and experience he has been successful in all family court appearances. Paul is always well prepared and organized, which I believe is the key to his success. Although this process is highly stressful, Paul is always available to respond to all my concerns. I highly recommend Paul Mazzeo and the staff at Mazzeo Law for any family law issue."
Mazzeo Law Barristers & Solicitors is a firm that specializes in real estate, family law, and wills and estates issues. Their offices are conveniently found in the middle of Vaughan at Highway 7. They have a lot of experience in representing clients at the different levels of Court whether they live in Vaughan or its nearby areas like North York, Toronto, Brampton, Richmond Hill, Maple, Markham, Woodbridge, Thornhill, Aurora, Newmarket, Bolton, and Nobleton.
Those who require more information about the family law services of Mazzeo Law or want a divorce lawyer Vaughan residents can trust may want to visit their website, or contact them by phone or by email. Their office hours are from 9:00 am to 5:00 pm, from Monday to Friday.
For more information please contact us at any time:

Mazzeo Law Barristers & Solicitors
3300 Hwy 7 Suite 904
Vaughan
,
Ontario
L4K 4M3
Email: [email protected]
Phone: (905) 851-5909
Fax: (905) 851-3514
Price Range: $000 – $000




5/5 stars –
based on 3 reviews

source https://www.mazzeolaw.ca/family/family-law-firm-announces-services-for-legal-separation-agreements/
August 7, 2019