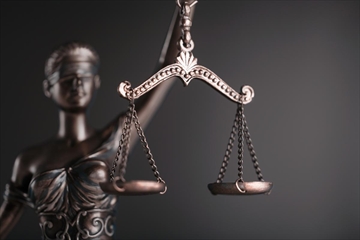 The province's Court of Appeal nearly doubled the 11-year sentence imposed on Windsor man Kenneth Kormendy, calling the initial penalty inadequate and "demonstrably unfit."
@repost Spousal Support Agreement
source https://www.therecord.com/news-story/9571347-ontario-man-who-tried-to-fatally-burn-his-girlfriend-and-her-kids-handed-higher-sentence/
August 28, 2019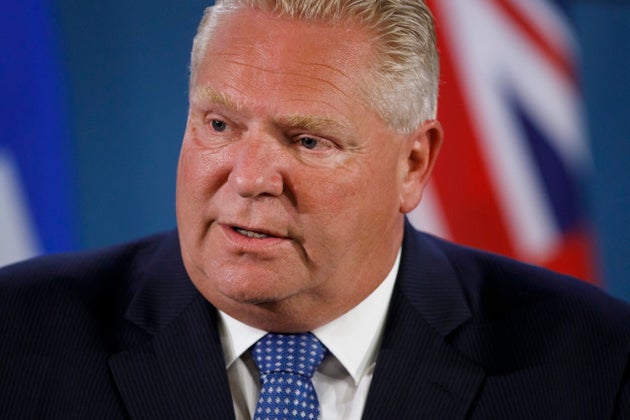 This carbon tax, it's not going to be the courts that are going to decide.Premier Doug Ford
@repost Divorce and Property Settlement
Via Attorney Separation Agreement
source https://www.huffingtonpost.ca/entry/ontario-carbon-tax-supreme-court_ca_5d66c5dbe4b01fcc690e016d
August 28, 2019
Benjamin Tomlin, sentenced to 10 years in a Cuban prison, says he is not guilty, and his lawyer says his client was likely set up following a night of partying in a seaside town outside the popular resort destination of Varadero.
@repost Legal Separation
source https://www.cbc.ca/news/canada/montreal/benjamin-tomlin-cuba-court-1.5262374?cmp=rss
August 28, 2019
Welcome to a sneak peek of the Maclean's Politics Insider newsletter. Sign-up at the bottom of the page to get it delivered straight to your inbox.
Reopening the question what 'not reopening' means: Questions about Andrew Scheer's stand on abortion have dogged him going back to his winning run for the Conservative leadership in 2017. He's often repeated a clear pledge that if he was prime minister, his government would "not reopen this issue." But would his let a Conservative MP propose an anti-abortion measure as a private member's initiative? His Quebec lieutenant, MP Alain Rayes, said Tory MPs wouldn't have that freedom—then had to recant. But Scheer himself hasn't addressed the matter in plain language, leaving him open to Liberal attacks. Andrew MacDougall, who was on the staff of former prime minister Stephen Harper when he was keeping issues like abortion and same-sex marriage (on which Scheer has also come under unflattering scrutiny lately) from bursting into flame, wrote in his must-read Maclean's column on what makes him uneasy:
"I'm listening to the Liberals because I look at Andrew Scheer and can't quite take the measure of the man. Other people I speak with can't either. Call us Red Tories. Call us whatever. We're the people who believed it when Harper said the social conservative bits were permanently off the agenda but can't quite buy the same lines coming out of Scheer's kisser." [Maclean's]
Scheer's so-con dilemma looks especially uncomfortable since Justin Trudeau seems to be having a moment as an international figure. In the wake of the G7 summit in France, a Mainstreet poll has Trudeau outstripping Scheer as the best leader to represent Canada abroad. Nicely timed to underscore that finding, respected former Harper cabinet minister Rona Ambrose told Canadian Press she disagrees with Scheer's repeated charges that Trudeau "capitulated" to Donald Trump in the NAFTA renegotiations [CBC News]
What Scheer would undoubtedly much rather the late-summer news focused on is the transparently self-serving federal spending spree now being rolled out by Liberals in preparation for the fall election campaign. Among Parliament Hill reporters, David Akin of Global News keeps closest watch over this sort of ground-preparing largesse: he's tallied 275 announcements between Aug. 16-23 alone worth $2.8 billion. Maclean's turns a spotlight on 10 ridings to offer some telling details on what's getting funded in different political contexts. [Maclean's]
Of course, let's not forget the NDP: Remember them? Don't beat yourself up if they slipped your mind. Polls show Jagmeet Singh's party struggling to stay in view. The latest projection, based on publicly available polls, from our Philippe Fournier contained grim news for Singh: "The NDP wins on average 21 seats, less than half its 44-seat total of 2015 under Tom Mulcair." And yet there's news out there that theoretically could play to NDP themes, if the NDP could somehow inject itself into the mix. For instance, Singh stresses the NDP's determination to crack down on offshore tax havens, and CBC has a big story on the family of B.C. billionaire brothers Caleb and Tom Chan:
"The records show the Chan brothers were part of a group of more than 20 wealthy Canadians whose families had at least $5 million to invest in a sophisticated KPMG tax dodge first developed out of the accounting firm's Vancouver office in the late 1990s. The KPMG offshore tax dodge helped wealthy clients set up shell companies on the Isle of Man, a tiny tax haven in the middle of the Irish Sea. It promised clients they could pay "no tax" on their investments and hide money from their ex-spouses." [CBC News]
@repost Property Valuation for Divorce Settlement
Via Domestic Partner Agreement
source https://www.macleans.ca/politics/ottawa/tory-confusion-reopens-the-question-of-not-reopening-debates/
August 28, 2019
Welcome to a sneak peek of the Maclean's Politics Insider newsletter. Sign-up at the bottom of the page to get it delivered straight to your inbox.
Reopening the question what 'not reopening' means: Questions about Andrew Scheer's stand on abortion have dogged him going back to his winning run for the Conservative leadership in 2017. He's often repeated a clear pledge that if he was prime minister, his government would "not reopen this issue." But would his let a Conservative MP propose an anti-abortion measure as a private member's initiative? His Quebec lieutenant, MP Alain Rayes, said Tory MPs wouldn't have that freedom—then had to recant. But Scheer himself hasn't addressed the matter in plain language, leaving him open to Liberal attacks. Andrew MacDougall, who was on the staff of former prime minister Stephen Harper when he was keeping issues like abortion and same-sex marriage (on which Scheer has also come under unflattering scrutiny lately) from bursting into flame, wrote in his must-read Maclean's column on what makes him uneasy:
"I'm listening to the Liberals because I look at Andrew Scheer and can't quite take the measure of the man. Other people I speak with can't either. Call us Red Tories. Call us whatever. We're the people who believed it when Harper said the social conservative bits were permanently off the agenda but can't quite buy the same lines coming out of Scheer's kisser." [Maclean's]
Scheer's so-con dilemma looks especially uncomfortable since Justin Trudeau seems to be having a moment as an international figure. In the wake of the G7 summit in France, a Mainstreet poll has Trudeau outstripping Scheer as the best leader to represent Canada abroad. Nicely timed to underscore that finding, respected former Harper cabinet minister Rona Ambrose told Canadian Press she disagrees with Scheer's repeated charges that Trudeau "capitulated" to Donald Trump in the NAFTA renegotiations [CBC News]
What Scheer would undoubtedly much rather the late-summer news focused on is the transparently self-serving federal spending spree now being rolled out by Liberals in preparation for the fall election campaign. Among Parliament Hill reporters, David Akin of Global News keeps closest watch over this sort of ground-preparing largesse: he's tallied 275 announcements between Aug. 16-23 alone worth $2.8 billion. Maclean's turns a spotlight on 10 ridings to offer some telling details on what's getting funded in different political contexts. [Maclean's]
Of course, let's not forget the NDP: Remember them? Don't beat yourself up if they slipped your mind. Polls show Jagmeet Singh's party struggling to stay in view. The latest projection, based on publicly available polls, from our Philippe Fournier contained grim news for Singh: "The NDP wins on average 21 seats, less than half its 44-seat total of 2015 under Tom Mulcair." And yet there's news out there that theoretically could play to NDP themes, if the NDP could somehow inject itself into the mix. For instance, Singh stresses the NDP's determination to crack down on offshore tax havens, and CBC has a big story on the family of B.C. billionaire brothers Caleb and Tom Chan:
"The records show the Chan brothers were part of a group of more than 20 wealthy Canadians whose families had at least $5 million to invest in a sophisticated KPMG tax dodge first developed out of the accounting firm's Vancouver office in the late 1990s. The KPMG offshore tax dodge helped wealthy clients set up shell companies on the Isle of Man, a tiny tax haven in the middle of the Irish Sea. It promised clients they could pay "no tax" on their investments and hide money from their ex-spouses." [CBC News]
@repost Types of Child Custody
source https://www.macleans.ca/politics/ottawa/tory-confusion-reopens-the-question-of-not-reopening-debates/
August 28, 2019