LONDON — British Prime Minister Boris Johnson insisted Monday that a new Brexit deal can be reached to ensure Britain leaves the European Union by the Oct. 31 deadline, as he acknowledged that withdrawing without one would be a "failure" for which he'd be partially to blame.
Irish Prime Minister Leo Varadkar warned Johnson that "there's no such thing as a clean break," and if Britain crashed out, it would "cause severe disruption for British and Irish people alike."
The two leaders met in Dublin as a showdown between the British government and lawmakers was reaching a climax in London. An opposition-backed law designed to rule out a no-deal Brexit on Oct. 31 was due to become law, and legislators were set to reject the government's demand for a snap election to break the political deadlock that has engulfed the government.
Later Monday, the government is due to suspend Parliament for five weeks to try to curb rebellious lawmakers who have played havoc with Johnson's Brexit plans.
Johnson, who insists Britain must leave the 28-nation EU in just over 50 days, come what may, said in Dublin that leaving without an agreement on divorce terms "would be a failure of statecraft for which we would all be responsible."
Johnson said he would "overwhelmingly prefer to find an agreement" and believed a deal could be struck by Oct. 18, when EU leaders hold a summit in Brussels.
After their first meeting since Johnson became prime minister in July, the U.K. and Irish leaders said they'd had "a positive and constructive meeting," but there was no breakthrough on the issue of the Irish border, the main stumbling block to a Brexit deal.
The EU says Britain has not produced any concrete proposals for replacing the contentious "backstop," a provision in the withdrawal agreement reached by Johnson's predecessor Theresa May that is designed to ensure an open border between EU member Ireland, and the U.K.'s Northern Ireland.
An open border is crucial to the regional economy and underpins the peace process that ended decades of sectarian violence in Northern Ireland.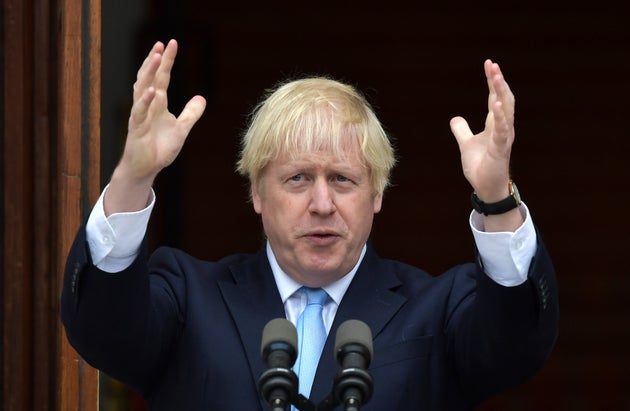 Opposition to the backstop was a key reason U.K. Parliament rejected May's Brexit deal with the EU three times earlier this year. British Brexit-backers oppose the backstop because it locks Britain into EU trade rules to avoid customs checks, something they say will stop the U.K. from striking new trade deals with countries such as the U.S.
Varadkar said he was open to any alternatives that were "legally workable," but none has been received so far.
"In the absence of agreed alternative arrangements, no backstop is no deal for us," he said. "As for an extension, we'd like to see this dealt with but if there is a good reason to have an extension, we would consider it."
Parliament has passed a bill that would force the government to seek a delay from the EU if no deal has been agreed by Oct 19. It was approved by Parliament on Friday and will become law when it gets royal assent — a formality — on Monday.
Parliament to return on Oct. 14
Johnson is adamant he won't ask for an extension to the deadline, saying he'd "rather be dead in a ditch" than delay Brexit.
But he has few easy ways out of it. Johnson's options — all of them extreme — include disobeying the law, which could land him in court or even prison, and resigning so that someone else would have to ask for a delay.
Johnson's spokesman James Slack confirmed that Parliament will be prorogued, or suspended, at the close of the day's business until Oct. 14. The government had earlier said it would happen sometime this week.
The suspension limits Parliament's ability to block Johnson's plans for Brexit. It is being challenged in court by opponents who say the suspension is anti-democratic and illegal.
The suspension may provide some respite for Johnson, who has had a turbulent week since Parliament returned from its summer break on Sept. 3.
He kicked 21 lawmakers out of the Conservative group in Parliament after they sided with the opposition to pass the law ruling out a no-deal Brexit next month and saw two ministers quit his government — one of them his own brother.
The prime minister is not going to seek an extension.James Slack, Boris Johnson's spokesman on Brexit
Later Monday, Johnson plans to ask lawmakers to back his plan for an early election, which he sees as the only way to break the deadlock. His hope is to win a majority that would back his Brexit strategy.
Opposition parties have said they will vote the measure down, because they want to make sure a no-deal departure is blocked before agreeing to an election.
"The prime minister is not going to seek an extension," Johnson spokesman Slack said.
"There is a simple way for MPs to resolve this. All they have to do is vote for an election today so the British public can decide whether they want to get Brexit done on the 31st of October."
@repost Social and Domestic Agreements
Via Statement of Claim for Divorce and Division of Matrimonial Property
source https://www.huffingtonpost.ca/entry/british-parliament-prorogued_ca_5d765d9ce4b0752102304c60
September 9, 2019
George Lakey is a well-known Quaker peace activist, sociologist and writer.
The Guardian notes that among his many actions, "He helped sail a ship to Vietnam filled with supplies for peace activists during the Vietnam war, led workshops sponsored by the African National Congress to keep the peace in South Africa's first multi-racial election in 1994, acted as an unarmed bodyguard for human rights defenders in Sri Lanka and has campaigned for same-sex marriage and LGBTQ rights."
That time in Sri Lanka as an "unarmed bodyguard" was with Peace Brigades International, which had a team there from 1989 to 1998.
PBI volunteer Melissa Butcher has noted, "In Sri Lanka, the Bar Association asked PBI to send a team after a series of kidnappings and murders of civil rights lawyers."
"In three months of state of emergency in Sri Lanka in 1989, as many as 4,000 people were believed to have been killed or are still missing."
"Lawyers who represent detained and disappeared persons become targets themselves. By October 1989, six had been murdered."
"When PBI arrived, few lawyers were taking cases on behalf of people thought abducted, and some had left the country. With the protection of PBI volunteers in November 1989, the office of a leading civil rights lawyer was reopened."
Pat Coy, a PBI volunteer in Sri Lanka, has also explained, "When Peace Brigades went to Sri Lanka in 1989, they went there to protect the lawyers who were the last bastion of protection against the state."
In February 2019, Lakey reflected, "In 1989 — I joined the first Peace Brigades International, or PBI, team in Sri Lanka."
"Our job was to act as unarmed bodyguards for lawyers who were threatened with assassination because they were standing up for activists' human rights."
"Each of us followed the directions of whichever lawyer we were assigned to. In one case I was told to live with the lawyer's family and answer the doorbell at night after curfew, on the chance it was the hit squad there to kill the lawyer."
"Whatever delaying tactics I used, enhanced by my American white skin privilege, might give him the margin of safety he needed. He readily agreed to PBI's policy that he needed to lock up his gun, believing that nonviolent intervention gave him a better chance than a shoot-out."
"After I moved into his house, he took me on a 'social call' to drink tea with the family of a colleague. On the way home he told me that the colleague was acquainted with the controller of the hit squad. 'By tonight,' he said, 'the controller will know all about PBI and possible repercussions if he kills me. He'll think twice about dispatching the next hit squad.'"
And in 2006, Lakey commented, "Every day we risked our lives as we accompanied human-rights activists who were targeted for assassination by hit squads. We were unarmed bodyguards whose presence raised the threshold for attack. The fact that we were internationals gave some protection."
"I'm not a particularly brave person, and I doubt I would have gone to Sri Lanka if this kind of work had not already been tested in violent El Salvador and Guatemala, where Peace Brigades International (PBI) assisted local democracy advocates. There were some close calls, but no team members were killed."
And while still in Sri Lanka in August 1991, Lakey observed, "Each leader who stays alive and working is also valuable symbolically in the larger struggle between hope and despair. Keeping the hope alive is a condition of eventual peace."
Now 81 years old, Lakey remains committed to hope, peace and justice.
In May 2012 (at 74 years of age) he walked 320 kilometres across Pennsylvania as part of an Earth Quaker Action Team that stopped the PNC bank financing coal companies that practice mountaintop-removal; in March 2018 he was arrested in the Power Local Green Jobs campaign demanding that the regional energy utility start a community solar program for low-income neighborhoods; and in December 2018 his new book How We Win: A Guide to Nonviolent Direct Action Campaigning was released.
Brent Patterson is the executive director of Peace Brigades International-Canada. This article originally appeared on the PBI-Canada website here.
Image: Nigel Swales/Flickr​
@repost Back Child Support
source http://rabble.ca/blogs/bloggers/brent-patterson/2019/09/george-lakeys-time-peace-brigades-international-volunteer-sri
September 9, 2019
TOKYO — He sits in an office of a major Japanese sportswear maker but reports to no one. He is assigned odd tasks like translating into English the manual on company rules like policies on vacations and daily hours, though he has minimal foreign language skills.
He was sidelined, he says, as retribution for taking paternity leaves after each of his two sons was born. Now he's the plaintiff in one of the first lawsuits in Japan over "pata-hara," or paternity harassment, as it is known here. The first hearing is scheduled for this week.
His case is unusual in a country that values loyalty to the company, long hours and foregone vacations, especially from male employees. He asked not to be named for fear of further retribution.
The man, whose sons are now 4 and 1, was initially assigned to a sales-marketing section at Asics, where he rubbed shoulders with athletes, but was suddenly sent to a warehouse after his first paternity leave in 2015, according to his lawsuit. After he hurt his shoulder, he was assigned to the section he is in now, where he says he is forced to sit and do little.
He wants his original assignment back and 4.4 million yen ($41,000) in damages.
Asics said it plans to fight the allegations in court, adding that it was "regrettable" no agreement could be reached despite repeated efforts.
"Our company remains committed to pushing diversity, and we plan to foster a work environment and support system so all workers can stay productive during pregnancy, childbirth and child-rearing," it said in a statement.
Makoto Yoshida, professor of social studies at Ritsumeikan University, believes acceptance of paternity leave will take decades in Japan because it goes to the heart of corporate culture, which includes not being able to refuse transfers.
"A boss is apt to think a worker who takes paternity leave is useless. The boss is likely never to have taken paternity leave himself," Yoshida said. "And once an office sees a worker getting bad treatment for taking paternity leave, no one else is going to want to do it."
Japanese law guarantees both men and women up to one year leave from work after a child is born. Parents aren't guaranteed pay from their companies, but are eligible for government aid while off.
Many workers don't take the allocated paid vacations or parental leaves. Only 6% of eligible fathers take paternity leave, according to government data. More than 80% of working women take maternity leave, although that's after about half quit to get married or have a baby.
While companies are encouraged to promote parental leave, and many have expressed their support for taking time off to raise families, critics say the directives aren't trickling down to employees on the ground.
Japan's government, concerned about the drastically declining birthrate, among the lowest in the world, is even considering making parental leave mandatory.
In the U.S., federal laws don't guarantee paid parental leave, but many companies offer such benefits. European nations vary, but most offer some type of government-backed paid paternity leave. Sweden and other Scandinavian nations boast the best record for supporting parents. Canada also has a relatively generous system for paid parental leave.
Other companies in Japan — a subsidiary of major electronics company NEC Corp. and chemical maker Kaneka Corp. — have recently been accused of paternity harassment. They deny the allegations.
The case getting the most attention is that of Glen Wood, a Canadian, who is fighting to get his brokerage manager job back at Mitsubishi UFJ Morgan Stanley.
Wood was still negotiating with his bosses to take three or four weeks of paternity leave when his son was born six weeks premature in Nepal. Wood says his bosses were extremely reluctant to let him take time off, but he decided he had to go. The doctors told him he had to come immediately to see his baby in intensive care.
Wood returned to work five months later, in March 2016, after his son recovered and could be safely brought to Japan. But he was barraged with what he alleges is harassment at work.
His job assignment was changed. He was chided for not showing up at meetings he hadn't been invited to. He was ordered to take DNA tests to prove he was really the father, which he did, as well as psychiatric tests by two doctors, who both said he was fine. He was dismissed last year.
"Whenever anybody puts up their hand and says they're harassed, basically that person becomes the weirdo, and that person ends up getting harassed," Wood said.
Mitsubishi UFJ Morgan Stanley denies any paternity harassment and has stressed it intends to fight the allegations in court.
Wood has gotten thousands of signatures on an online petition expressing support for his case and opposing harassment, including comments from Japanese who said they were suffering similar experiences, mostly fathers.
Taken off the career track, the father who works at Asics says he feels helpless. Still, he is proud of how he did all the cooking, cleaning and grocery shopping while he was on leave.
Naoto Sasayama, his lawyer, said his client believes in standing up for what's right.
"He was being made an example of," Sasayama said. "This case raises the important question of whether a person must value company over family."
___
Follow Yuri Kageyama on Twitter https://twitter.com/yurikageyama
On Instagram https://ift.tt/2OZiaQO
Yuri Kageyama, The Associated Press
@repost Temporary Custody
Via Marriage Lawyer
source https://toronto.citynews.ca/2019/09/09/in-japan-a-court-case-highlights-paternity-leave-issues/
September 9, 2019
TALUSTUSAN, Philippines — The American priest's voice echoed over the phone line.
"Happy days are gone," he said in the 2018 call, recorded by a young man whose accusations would shake this little island village and reveal how allegations of sex crimes by priests are still ignored, sometimes for decades, in one of the world's most Catholic countries. "It's all over."
The young man later told The Associated Press he was 12 when Father Pius Hendricks first took him into the bathroom of the church's little rectory and sexually assaulted him.
"'It's a natural thing,'" he says the priest told him, "'It's part of becoming an adult.'"
The abuse continued for years, he says. But he told no one until a village outsider began asking questions about the priest's generosity with local boys, and he feared his brother would be the next victim.
In November, he went to the police.
Soon after, local authorities arrested Hendricks, 78, and charged him with child abuse. Since then, investigators say, about 20 boys and men, one as young as 7, have reported that the priest sexually abused them. Investigators say the allegations go back well over a decade — though many believe the abuse goes back for generations — continuing until just months before the arrest.
Hendrick's arrest was a sudden fall for a priest who had presided over the community for nearly four decades, rebuilding its chapel, pressing local officials to pave the village road, paying school fees for poor children.
But the case also reflects just how long allegations of clergy abuse can stay submerged in the Philippines, where sexual crimes by priests rarely lead to official actions by church officials or government authorities.
"It's a culture of coverup, a culture of silence, a culture of self-protection," said the Rev. Shay Cullen, an Irish priest who has spent decades in the Philippines and works with victims of child sexual abuse.
For nearly two decades, the Philippine church has vowed to confront a looming shadow of clergy abuse.
In 2002, the Philippines' national conference of bishops ended years of silence to admit that the church faced "cases of grave sexual misconduct" among the clergy. It promised change.
But in a country home to more than 80 million Catholics, such promises have long disappeared into a haze of tradition, piety and clerical influence.
On Biliran, the island where Hendricks spent nearly half his life, his fondness for boys had been widely discussed for decades among villagers, local officials and, according to a former Catholic brother, members of the clergy. While many people had long believed he was a pedophile, almost nothing was said openly.
That's how it happens across the Philippines. Silence continues to shield priest after priest.
On the island of Bohol, the priest Joseph Skelton serves mass, more than 30 years after the then-seminarian was convicted of sexual misconduct with a 15-year-old boy. Local news reports reveal even more working clergyman: the priest who continued to recruit young men for the priesthood after admitting to sexually assaulting teenage boys; the priest who moved into a bishops' residence after being accused of raping a 17-year-old girl; the composer of sacred music accused of sexually abusing boys as young as six.
Prosecutions of accused priests are exceedingly rare here, and it's unclear if a priest has ever been convicted of child sexual abuse.
By comparison, the group BishopAccountability.org says that since 1990 more than 400 priests have been convicted in the U.S. on child sexual abuse charges.
The 23-year-old from Talustusan said he might not have come forward without encouragement from an American visitor to the village, the boyfriend of a woman related to an accuser.
Finally, fearing his younger brother could become a victim, he told his family, then local authorities, about the alleged abuse.
Even then, the case may not have gone anywhere without intervention by the U.S. Department of Homeland Security. The agency started its own probe of Hendricks under a statute that allows the U.S. government to prosecute child sexual abuse by American citizens anywhere in the world.
____
Hendricks, who was born working-class Cincinnati in 1941, became a Franciscan brother by his early 20s, taking the name Pius. His assignments ranged from the St. Catherine Indian School in Santa Fe, New Mexico to a Cincinnati neighbourhood where he helped run a youth boxing club.
His branch, the Province of St. John the Baptist, declined comment on his work, saying in a statement that it was "fully co-operating with the authorities."
Residents say Hendricks was still a Franciscan when he found his way to Talustusan. It was a quiet place with dirt roads and a time-worn chapel. He left the Franciscans around 1986 and was soon ordained as a priest by the local diocese.
Hendricks said he loved the village but he never learned to speak Bisaya, the primary local language, and never fit in fully. His sharp tongue was intimidating. "Crazy Filipino people!" he would snap when frustrated.
Then there were the boys.
They stayed at Hendricks' house, rode in his car and walked with him through Talustusan, residents say.
"All of us knew about Pius and his boys," said a former Catholic clergyman who worked with Hendricks for years, and who spoke on condition of anonymity, fearing retaliation from the church.
Yet the church has done little to reckon with its role in what investigators now say was years of his abuse.
The Rev. Romulo Espina, a top official in the Diocese of Naval, where Hendricks served, insisted no diocesan leaders saw any signs of sexual abuse.
But he also quickly made clear that if Hendricks did anything wrong, the church bears no responsibility.
"If it is true, was he told to do it? No," Espina said. "You cannot attach the behaviour to the institution. It is the devil."
For a poor village like Talustusan, having a its own priest — particularly an American one — meant a financial boost, with donations to rebuild the chapel, and jobs as drivers and clerks. Hendricks became the centre of his own small economy, doling out jobs, loans and gifts.
Plenty of villagers there now mourn for him.
"I don't understand why they say these things about Father Pius," says Edrich Sacare, a 37-year-old from an impoverished family who spent nearly a decade living with Hendricks, working as an altar boy and at the church. Hendricks, in turn, sent Sacare to school. He insists he never saw Hendricks behave improperly.
The accusations have divided the village, cutting through friendships and families and isolating the accusers, who say the benefits Hendricks brought — status, money, jobs — blinded villagers to his crimes.
Hendricks' supporters say the accusers invented the charges, angry the priest stopped financially supporting them. The priest's lawyers dismiss any talk of guilt.
Numerous priests and brothers and a retired bishop who oversaw Hendricks either declined comment or did not respond to repeated messages.
In Cincinnati, the archdiocese has acknowledged Hendricks received some financial support from its missionary office but added a note to its website declaring, "Fr. Hendricks is not, nor has ever been, a priest of the Archdiocese of Cincinnati."
___
Associated Press reporters Dan Sewell in Cincinnati and Jim Gomez in Manila, and investigative researcher Randy Herschaft contributed to this report.
Tim Sullivan, The Associated Press
@repost Attorneys for Child Support Cases
source https://toronto.citynews.ca/2019/09/09/a-us-priest-a-philippine-village-and-decades-of-secrecy-2/
September 9, 2019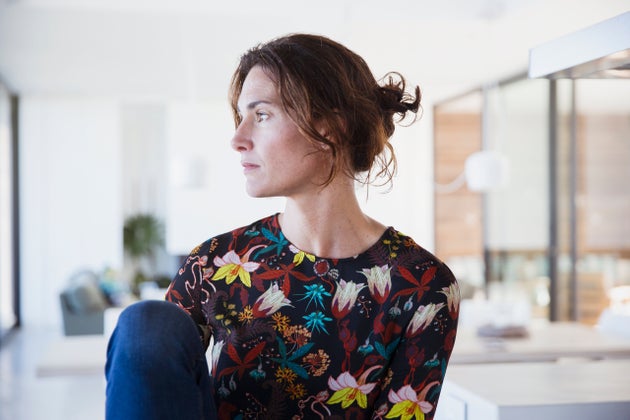 For some people, the decision to seek out therapy is an easy one — they've received a mental-health diagnosis they know they can't handle on their own, or maybe they know they want to try out cognitive behavioural therapy.
But, you don't need to have a specific diagnosis to benefit from therapy. "Most of us have relationships that are in need of some rehab, and most of us have some habits or behaviours that we would like to shift or change," Toronto-based psychotherapist Dr. Bronwyn Singleton, who works with both individuals and couples, told HuffPost Canada in an interview. 
She said there are several commonalities that have driven her clients to seek out therapy. Read on to find out if therapy is something that might help you, too.
You've gone through a big life change
Change of any kind — even if it's positive — can lead to emotional and physical stress, according to studies dating as far back as the 1960s. Change creates confusion, according to psychotherapist Hans Loewald, because you're all of a sudden in a situation where you don't know what to expect. 
It's obviously going to rattle your sense of self to deal with a painful change, like the death of someone close to you, or finding out your long-term partner has been cheating, or receiving a life-altering medical diagnosis. 
But, sometimes even good changes can be overwhelming, Singleton said. If you're feeling overburdened or anxious in a new job, or overwhelmed with a new baby, seeking help might be a good idea. It's common to start doubting yourself when you're given new responsibilities, especially with a big life change that's made of many smaller changer to your day-to-day life or routine. A professional can help you through a situation that feels insurmountable.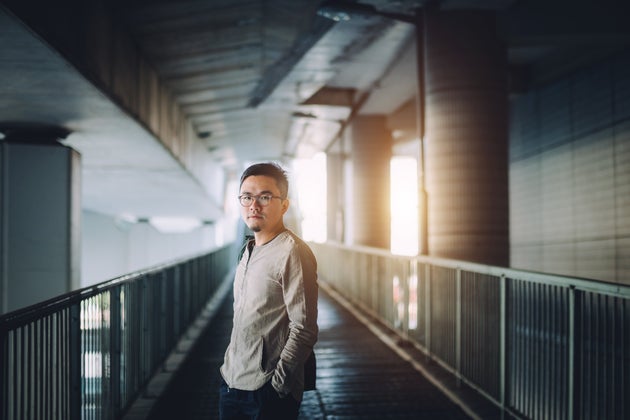 You're repeating unhealthy behaviour or thought patterns
There are so many different kinds of destructive behaviours — drug or alcohol abuse, self-harm, starving yourself or binge-eating, choosing the wrong kinds of romantic partners, having unsafe sex, or engaging in violent confrontations. 
Everyone takes missteps, and occasionally veering into risky behaviour (even for periods of time) that doesn't serve you is common. But, when you can't stop the behaviour and it's interfering with your ability to function properly in your day-to-day life, or it's negatively affecting your relationships, it's time to pause and seek help. 
"Therapy can help you examine your actions, better understand their motivations, and formulate a plan for change," Singleton has written.
For some people, the stakes might not seem as big — maybe your behaviour isn't unhealthy, but your thoughts are, and they are constant. If you're caught in a cycle of shame, cruel self-talk, or unhealthy fantasies, there are many therapeutic practices that work to interrupt the cycle. 
What concrete proof do you have that people hate you? What assumptions are inherent in that thought?
Cognitive behavioural therapy, for instance, is commonly suggested for people with low self-esteem, or negative ideation. CBT invites you to identify negative thoughts — "everyone hates me" — and interrogate or "reality test" them, in Singleton's words.
What concrete proof do you have that people hate you? What assumptions are inherent in that thought, and what are some other possible explanations for the way you feel? The more you engage in that kind of questioning, the more you're able to dismantle that negative self-talk.
Mindfulness-based therapy is also a good approach, Singleton said. It will typically blend CBT techniques with mindfulness techniques like meditation and breathing exercises. By focusing on where you are right now, as opposed to getting lost in destructive thoughts, you can learn to "distract yourself or move on from these thoughts," she explained.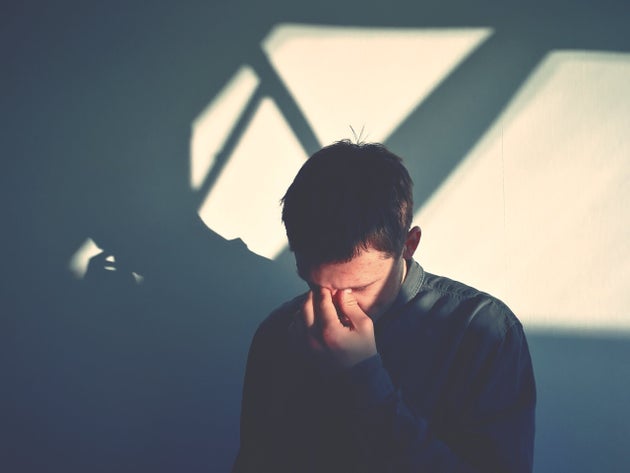 You feel like your life is being interrupted by trauma from your past
Some people who experience trauma are affected by it in immediate and obvious ways. But post-traumatic behaviour can look really different in different people, and sometimes it's subtler or more insidious, according to the National Institute of Health. Many people will have some combination of both instant and delayed reactions, and in some cases those delayed reactions can happen long after the fact.
A few of the many delayed reactions trauma survivors might endure include, according to the NIH: intrusive memories or flashbacks, self-blame, preoccupation with the event, depression, emotional detachment, sleep disturbances, magical thinking as a way to prevent future trauma, and hopelessness.
There's no single way to "get over" past trauma, but if it's intruding into your everyday life — if you can't stop thinking about your trauma, or you're isolating yourself because of fear it will happen again — there are ways to cope. According to the Mayo Clinic, cognitive therapy can help with thought patterns that are keeping you stuck. Exposure therapy, also common for trauma, will confront the traumatic memory itself as a way to move beyond it. A therapist can also help you come up with a system to de-escalate panic and stress if it recurs.
Watch: Residential schools and the trauma they inflict on Indigenous people. Story continues below. 
You have big decisions to make
If you're having a lot of trouble deciding whether or not to get a divorce, or have a baby, or stop drinking, it might be a choice that's too big to make on your own.  In situations like these, "your family and friends may be too invested to provide honest counsel," Singleton wrote.
A good therapist won't make the choice for you — that's not their job. What they will do is work with you so that you can figure out the right answer for yourself. A therapist provides you with support, a neutral space to talk, and tools to figure out what it is you really want.
They might help you by breaking down "all-or-nothing" thinking — there's no "right" or "wrong" decision about whether to have a child, for instance. There are two choices that could both be right, and your job is to figure out which one you're more suited to. So many of our choices are weighted by expectations from our families and friends, or our partners, or society at large — a therapist can help you better understand what will actually work for you.
Your relationship feels unhealthy, or has just ended
It can be easy to forget or minimize when you're not living through it, but heartbreak can feel like a death. That's normal, Singleton said: "Relationships provide us with identity and meaning." A therapist can help you either strengthen or leave a bad relationship, and can help with coping techniques if it ends.
A therapist can also help you examine the specific issues in your relationship. Do you unconsciously seek out partners with the same unhealthy qualities? Have you experienced the same kinds of issues in different relationships? If you feel like you're repeating the same mistakes, that's a sign that you could use some help.
Couples' therapy can also be a good way to maintain a happy relationship. You don't need to be in crisis to seek out a therapist who can help you ensure you're communicating effectively, showing your partner you care in a way that will resonate with them, and handling conflict in healthy ways.
Your physical health is interfering with your mental health 
In situations where your physical well-being is tied to your mental state — for things like insomnia, weight loss, menopause and so on — therapy can help. "Therapists aren't medical doctors, but we often help clients manage challenging illness, temporary or chronic medical conditions, and various physical symptoms or conditions," Singleton wrote.
If a physical condition is negatively affecting your mental state — if you're living with chronic pain, for example, and it's taking a toll on your mood — a therapist might be able to help you with coping mechanisms. If you're suffering from insomnia, there may be some emotional reasons that a therapist can help you deal with.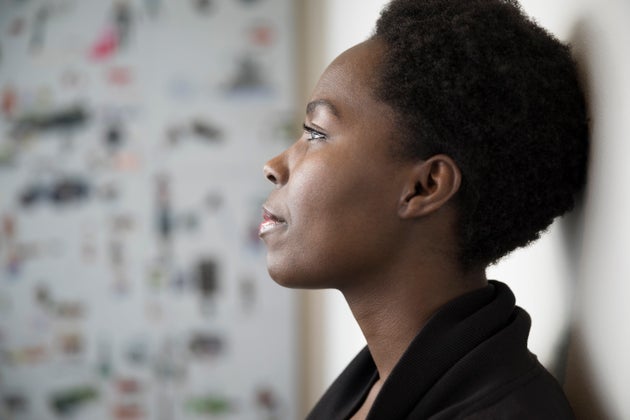 You're worried you might have a mental illness
If this is something you're worried about, or if you read a list of symptoms of a specific illness and you feel like it applies to you, make sure you see a doctor or contact a crisis line as soon as possible. There's no reason you or the people in your life should have to suffer unnecessarily. 
You want to make sure you maintain mental wellness
If you don't feel that you're suffering or struggling, you may not feel you need any help. But most people do have challenges to contend with, and not everyone has healthy strategies in place to deal with stress or heartbreak or grief when they pop up, unwelcome and unexpected. "Therapy is a significant investment in yourself," in Singleton's words. 
If it's something you're thinking about, the best approach is to talk to a therapist first. Most of them offer free exploratory calls — Singleton said she actually insists on it. That can give  people the chance to both explain why they're seeking therapy and voice any misgivings they might have about the process.
@repost Family Court Lawyers near Me
Via How Long Do I Have to Pay Spousal Support
source https://www.huffingtonpost.ca/entry/need-therapy_ca_5d49d0b5e4b01ae816c9b92f
September 9, 2019