CAIRO — The prosecution of a 15-year-old girl who killed a bus driver after he allegedly tried to rape her has reignited debate over the treatment of women in Egypt's legal system, including the practice of virginity tests and blaming victims of sexual violence.
In July, the teenager made headlines after she confessed to police that she stabbed to death a bus driver who she alleged had kidnapped her in a deserted rural area near Cairo and sought to sexually assault her at knife point. The girl said she tricked her alleged assailant, took away his knife, and stabbed him several times before running away.
Shortly after her arrest, the teenager was required to undergo a virginity test, an invasive procedure that rights groups say in itself amounts to sexual assault.
Several women's rights groups have offered legal assistance, arguing for leniency for the teen because she defended herself against a sexual attack. They hope that a judge's ruling in her favour could set an important legal precedent and help challenge what they view as a deep-seated misogynistic culture of blaming female victims rather than male attackers.
"This case reveals the dualism in Egyptian society," said Intissar Saeed, president of the Cairo Foundation for Law and Development. "I myself have sympathized with her since day one. But when I wrote about her on my Facebook page some male lawyers attacked the girl on my page saying she was not a decent woman."
The teen's name was widely published in the Egyptian media. However, The Associated Press does not generally identify individuals who say they have been sexually assaulted or those under the age of 18 who are accused of crimes.
The case highlights the culture's obsession with female virginity. In conservative areas, relatives celebrate a new bride's loss of virginity by brandishing a bloody sheet in public, a practice they believe affirms the family's honour.
Unlawful virginity examinations garnered attention in 2011 when several women said they were detained by military personnel and forced to undergo virginity tests while protesting the interim military government that took over the country after the ouster of former President Hosni Mubarak.
During her interrogation, the girl said she was on a date with her boyfriend before riding the bus — a statement that could easily undermine her reputation and probably her credibility in conservative Egyptian society, where dating is frowned upon. Her boyfriend, along with a friend of his, are in custody pending investigations into any potential links to the crime.
After her detention, the girl was required to undergo a vaginal test which determined she was a virgin — which in the Egyptian context could be viewed as helpful to her case.
Saeed explains that this test is a routine legal procedure whenever a woman reports a rape or alleged rape. Yet, she finds it irrelevant in this case.
"She said (the bus driver) tried to rape her but did not so I believe there was no need for this examination," said Saeed, whose advocacy group is part of the teen's legal team.
Feminists have been campaigning for the girl's release and calling for her to face a lesser charge than murder. However, last month, the investigating judge upheld an appeal by the prosecutor against an earlier court decision to release her and ordered her detained for another 30 days.
"There is a frightening misogynistic sense of solidarity in the society," said Mozn Hassan, founder of Nazra for Feminist Studies, a group that has long provided legal and psychological support to women who had to undergo a virginity test. The test has become a tool to weigh the virtuousness of the victim in cases of sexual assault, added Hassan.
"If she is not divorced, married or widowed and turned out not to be a virgin, she gets automatically labeled as indecent and deserving what she had gone through."
"The man is always presumed innocent. Yet, it is very logical in a country where more than 95 per cent of women are sexually harassed, that we should start off by believing what the woman is saying," she said.
Sexual harassment, mostly ranging from catcalls to occasional pinching or grabbing, is rampant in Egypt. Polls have found that most men and women in the conservative Muslim country believe it is justified if women dress "provocatively" in public.
Surveys indicate that a vast majority of Egyptian women feel insecure in the streets.
In 2014, Egypt's penal code was amended amid pressure from women's groups to include a broad definition of sexual harassment and tougher penalties. However, most women remain reluctant to file complaints for fear of stigmatization.
The teen's lawyers hope she will be charged with a so-called honour killing rather than murder. Honor killings traditionally are acts of vengeance committed by male family members against female family members deemed to have brought dishonour upon the family. But the girl's attorneys believe the concept could be applied in her case.
Under Egypt's penal code, men are more likely to receive lighter sentences if convicted of an honour killing, a discrimination that activists have been struggling to reverse for decades.
But there are no guarantees for the young female defendant, Hassan said.
"The law takes into consideration the emotional status of a man when he rises to defend his honour, which is very patriarchal," she said. "However, this (has not been) applicable to women. Honor only concerns men."
The investigating magistrate is still expected to receive a detailed forensic report of the crime before deciding on the charges.
"This is the first time we have a girl that goes as far as killing the man who tried to rape her. If the court rules in her favour, it will be a historic precedent for the Egyptian judicial system," said Saeed.
Noha Elhennawy, The Associated Press
@repost Statement of Claim for Divorce and Division of Matrimonial Property
source https://toronto.citynews.ca/2019/09/14/teen-egyptian-girls-case-puts-legal-system-under-spotlight/
September 14, 2019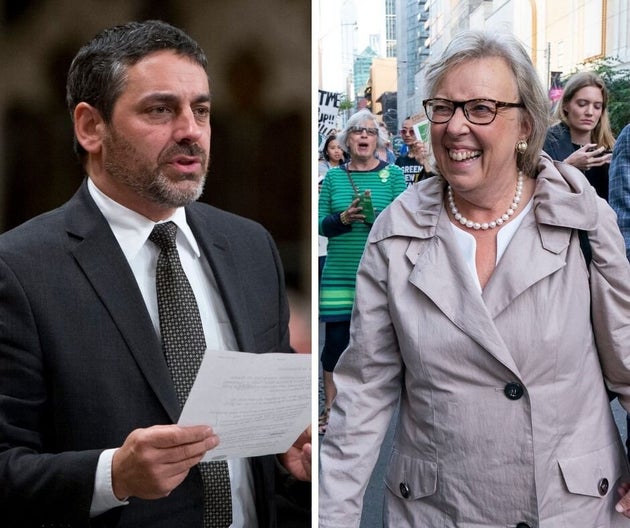 A star Green candidate's comments about his unabashed support for Quebec sovereignty, and Green Party Leader Elizabeth May's response, has Canadians puzzling over the difference between Quebec separatism and sovereignty.
Pierre Nantel, arguably the party's best-known candidate in Quebec, told Radio-Canada Thursday he was indeed an avowed Quebec sovereignist (also spelled sovereigntist), one day after May said he wasn't.
"Of course I'm a sovereigntist, everyone knows, and that's always been the case,″ Nantel told Radio-Canada.
On Wednesday during her party's federal campaign launch in Victoria, May said she wouldn't endorse a candidate advocating for the breakup of the country. And on Friday, May told the Canadian Press that Nantel has never done anything to suggest he's a separatist during his time as an MP, adding she makes a distinction between a sovereignist and someone actively fighting for Quebec's separation from Canada.
"I make a distinction, and some others do as well,″ May said. "He never expressed an intention, or in any public way suggested, he wanted to see the breakup of Canada, period. Full stop."
WATCH: May vows Greens will stand firm on climate emergency. Story continues below.
Nantel served nearly two full terms for the New Democrats before being expelled from caucus after it became known he was courting at least one other party. He joined the Greens a few days later to seek re-election in the riding of Longueuil-Saint-Hubert, south of Montreal.
In the Radio-Canada interview, he said the Greens were very open to having sovereignists in their ranks.
"Obviously, Ms. May is very enthusiastic about receiving sovereigntists," Nantel said. "However, she does not want us to praise sovereignty in the House of Commons. I understand this and I agree with it, and I've never done it."
He is not a separatist. He's a strong Quebecer within the context of Canada.Green Party Leader Elizabeth May
In an interview with CBC's "Power and Politics" Friday, May said she welcomes any sovereigntist who is prepared to put aside separatist views to tackle the more pressing issue of climate change. May also clarified that Nantel is a sovereignist, not a separatist, and that's he's agreed not to fight for Quebec independence if elected.
"He is not a separatist. He's a strong Quebecer within the context of Canada," she also said at the Green Party's campaign launch in Victoria on Wednesday.
But what exactly is the difference between a sovereignist and a separatist — and does it matter?
Separatist vs. sovereignist
Well, in English Canada there's not a lot of difference on paper. 
The two terms are fairly interchangeable, according to many style guides. The CBC uses the both terms to describe supporters of Quebec independence. The Encyclopedia Britannica article on Quebec separatism, meanwhile, uses the term "sovereigntism" throughout. 
In the "Power and Politics" interview, May insisted that there was a distinction between the two terms.
"Sovereigntism and separatism they are … it may seem like it's splitting hairs, but a lot of Quebecers are sovereignists — they respect the sovereignty of Quebec. They're not interested in separating. Pierre is not a separatist. He's not interested in breaking up the country," she said. 
WATCH: Looking back at the unity rally held before the 1995 Quebec referendum. Story continues below.
There is one reference source that separates the terms. According to the Oxford Guide to Canadian English Usage, separatist is commonly used by "those who dislike the idea of Quebec's breaking up," while sovereignist is "favoured by those who espouse a sovereign Quebec."
So that's all to say, according to Oxford, if you're in favour of Quebec separating from Canada, you probably call yourself a sovereignist. If you are against Quebec separating from Canada, you probably call people who want sovereignty "separatists.
If it all sounds like a lot of confusing semantics, that's because it is. 
Secession, sovereignty-association and more
But there's more! Other words that have been associated with the movement for Quebec to separate from Canada include secession, sovereignty-association and independence. All of these have slightly different meanings. 
Folks both in and out of Quebec have strong opinions on all sides. There's no clear-cut distinction. Movements and parties in Quebec since the 1960s, most notably the Parti Quebecois and the Bloc Quebecois, have used the terms "sovereignty," "sovereignty-association" and "independence" to describe their primary goal.
Secession refers to the act of seceding from Canada and forming a new state.
Independence is similar, and refers to becoming independent from the Canadian political system.
Sovereignty-association refers to political independence from Canada, but retaining economic association. ​First used as a slogan by forerunners of the Parti Québécois, this term became the PQ's cornerstone. Use of the term declined in the '80s, as simply using "sovereignty" became more popular.
Sovereignty refers to the movement to establish a sovereign state. The Quebec referendum question of 1995, didn't mention "association," but rather simply "sovereignty" and instead proposed an economic and political partnership with the rest of Canada.
So is a separatist a sovereignist, or a supporter of Quebec independence? Do they want secession or sovereignty or sovereignty-association? If Nantel's circumstances are any indication, it appears that you have to ask the person in question — perhaps before inviting them into your federal party..
The more you know!
With files from the Canadian Press.
@repost Alimony and Spousal Support
source https://www.huffingtonpost.ca/entry/separatist-definition-sovereigntist_ca_5d7c1e23e4b077dcbd5e6744
September 14, 2019
TORONTO — A dental hygienist branded as a sexual abuser and stripped of his licence because he treated his wife has lost his bid to have the punishment overturned.
Ontario's Divisional Court decision upholding the "harsh" punishment for Alexandru Tanase comes even though regulators have proposed allowing hygienists to treat spouses as dentists may do.
"There is no other case of any dental hygienist anywhere in Canada who has been found guilty of sexual abuse for treating his wife," the court said in its ruling. "It is indeed unfortunate that the (discipline committee) elected to proceed with the complaint."
A disciplinary hearing arose after a complaint to the College of Dental Hygienists of Ontario from a colleague, who had spotted a June 2016 Facebook post from Tanase's grateful wife, identified as S.M., about the care he had provided her.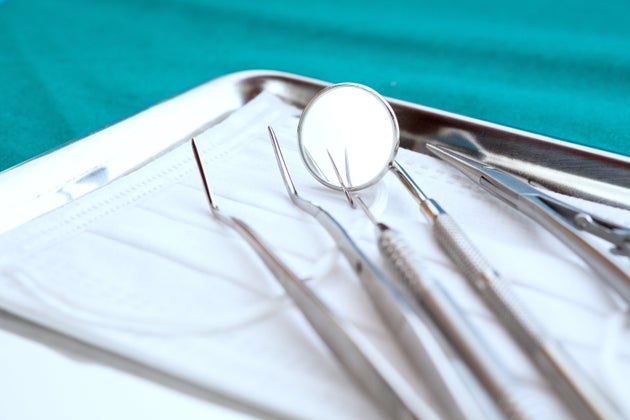 Evidence before the discipline committee was that S.M. feared dental treatment and had had no care for several years when she became platonic friends with Tanase in 2012. He soon provided her with free in-office treatment.
In mid-2014, court records show, they became romantically involved and he stopped treating her because of the blanket ban on sexual relations between health-care professionals and their patients. The province enacted the zero-tolerance policy in 1993 to protect patients from exploitation. Consent is irrelevant.
While working at a clinic in Guelph, Ont., a colleague told Tanase that dental hygienists were allowed to treat their spouses. In fact, the college approved a spousal exemption in September 2015 but the legislature never adopted the rule — as it has done for dentists.
Based on his erroneous understanding of the law, Tanase began again treating his otherwise treatment-averse fiancee, and continued doing so after they married in early 2016.
'A heavy price'
The discipline committee ruled it had no choice but to find Tanase had violated the ban on sexual relations with a patient — even though the patient was his spouse and the sex consensual — and therefore subject to mandatory licence revocation.
"You have paid a heavy price," the committee said. "We sincerely hope to see you again as an active member of the dental hygiene profession."
Tanase appealed to the courts, arguing the law violated his constitutional rights.
In its ruling, the Divisional Court panel said Tanase posed no danger to the public, and expressed sympathy for the couple given that he cannot practise for at least five years.
The panel noted a previous case in which the college took no action against a female hygienist who treated her husband in light of their pre-existing spousal relationship and questioned why the Tanase complaint had gone forward. The court also said it seemed unfair that dentists can treat their spouses but hygienists can't.
'Law was never intended to capture this conduct': lawyer
Nevertheless, the panel ruled the licence revocation as a "sexual abuser" and "stigma" of having details of his discipline posted on the college's public website were constitutional and did not amount to cruel or unusual punishment. Current law and previous legal decisions upholding the validity of the sex ban and mandatory punishment for a violation had tied its hands, the court said.
"Unless and until the Ontario government approves the regulation put forward by the College of Dental Hygienists to enact a spousal exemption, the mandatory revocation and ancillary relief imposed by the discipline committee as they pertain to spouses must be upheld," the panel said.
The government did not immediately respond to a request for comment but Tanase's lawyer, Seth Weinstein, said his client planned to seek leave to appeal before a five-judge panel because the Court of Appeal has previously upheld the legislation.
"From our perspective, the law was never intended to capture this conduct," Weinstein said.
Also on HuffPost:
@repost Matrimonial Law
source https://www.huffingtonpost.ca/entry/ontaro-dental-hygienist-license_ca_5d7c01f9e4b077dcbd5e0fb0
September 14, 2019