Boris Johnson was bidding to shed his United States citizenship back in 2015, when he was mayor of London and long before he ascended to the prime ministership of Britain. The New York-born moptop said then that he planned talk to the American ambassador, but wasn't confident of finding any fast lane. "It is a laborious business. They don't make it easy for you," he said at the time.
It took more than a year for Johnson to formally shed the dual status—the final quarter of 2016, to be precise. By then, Johnson was foreign secretary, and in the wings to become PM once a few more shambolic Brexit-era dominoes fell.
The clock apparently began ticking on Andrew Scheer's citizenship renunciation this August, shortly before the federal election call. Which means, barring some sort of special treatment, a Conservative victory would give our country its first Canadian-American head of government, and first dual citizen Prime Minister since 1984's short-lived leader, the U.K.-born John Turner.
For Canadians, voluntarily dropping one's U.S. citizenship generally takes about a year to complete. Dual citizens must apply for a renunciation appointment at an embassy or consulate, and the wait for those appointments tends to be around eight months, says Vancouver immigration lawyer Mark Boulanger. "That's a period they consider a cool-off period, so somebody can think through this very serious decision they're about to make," he says. "Kind of like when someone gets divorced, you have to separate for a year, and then and only then will the court grant a divorce because the parties will have some time to reflect on their situation." In the person-country breakup scenario, one must be okay with losing rights like voting, a passport and status for children—though it's not a way to get out of taxes owing. U.S. embassy websites call renouncing "a very serious and irrevocable exercise." (Scheer seems fine with all this, and has said he's routinely filed U.S. tax forms with the IRS, as required of citizens.)
After that waiting period, one renounces by swearing an oath and signing a series of documents in front of a consular officer. Up to three months after a review in Washington, Boulanger says, the applicant will get their certificate of loss of nationality. Tie up loose ends with American tax authorities, and done—as simple/laborious as that. More pertinent for optics for Scheer, as time-consuming as that as well.
A VIP fast track lane? Boulanger says he isn't aware of one. "I don't think there is, because how do you fast track the cooling-off period," he says. "It doesn't really matter who you are."
At least this is a country with solid diplomatic relations with its southern neighbour. Somalian President Mohamed Abdullahi Mohamed renounced his U.S. citizenship in August, after 2 ½ years on the job. The Somali constitution didn't require him to do so, but Mohamed had reportedly begun a process after becoming president. It was an arduous bilateral process; the embassy in Mogadishu was closed for 28 years in the wartorn country, only reopening this week.
Ashwin Sharma, a Florida-based immigration lawyer, suspects there may be a State Department lever to pull somewhere for a high-level Canadian on the verge of leading the country. "They can easily cherry-pick a case like this if they want to have it adjudicated quicker," says Sharma, himself a dual citizen of United States and Canada.
In Johnson's Britain, as in Canada, there are no rules requiring top-level politicians to be citizens of only the particular country they govern. Johnson insisted he wanted to renounce for tax purposes. But they're so often aware of those nattering murmurs and questions of divided loyalties—questions Scheer and his Conservative party have variously raised about former Governor-General Michaëlle Jean, and fellow Opposition leaders Stéphane Dion and Thomas Mulcair, all current or then-holders of French citizenship. (A funny thing about politics and grumblings about loyalty: in recent years, one of the few Official Opposition Leaders that Canada's had with only Canadian citizenship was Michael Ignatieff, the longtime expatriate Conservatives claimed "didn't come back to you.")
The overwhelming majority of voices on this issue (uh, me included) largely dismiss this as an inconsequential kerfuffle, but 'tis the season to wail about how hypocritical every politician has become. Hypocrisy is the new gotcha. The only time we ever hear a Conservative raise alarm about the massive carbon footprint of air travel is when a Liberal or celebrity happens to be causing those emissions. The Liberal leader who said last election "a Canadian is a Canadian is a Canadian" about a different dual citizenship issue could have brushed off this issue, but who can resist when there's ripe campaign fodder there for the plucking?
[UPDATE: Maclean's spoke with John Richardson, a Toronto lawyer specializing in U.S. expatriate issues, who agrees it's impossible that Scheer can wriggle out of his U.S. citizenship before the election (or a subsequent swearing in as Prime Minister, if he wins), unless the embassy arranges a special appointment and speedy authorization. He believes Canada's leader shouldn't be a dual citizen on principle, and argues there's a particular reason American status is more problematic. That's because unlike other countries, United States extends its laws, tax requirements and threats of penalties to citizens living abroad. "We can't have him living subject to sanction by another country," Richardson says.]
Had Scheer requested to shed his second citizenship two years ago when becoming Conservative leader, we wouldn't be on the potential—and largely inconsequential (but boy, will it get the folks talking)—verge of electing a part-American as Prime Minister.
RELATED: Why Trudeau and Scheer are out-promising each other on affordability
RELATED: Jagmeet Singh's moment. Andrew Scheer's opportunity.
RELATED: Liberals seek to repeal Tory changes on Canadian citizenship
@repost Spousal Maintenance Agreement
Via I Need a Lawyer for Child Support
source https://www.macleans.ca/politics/andrew-scheer-canadas-first-american-prime-minister/
October 5, 2019
The increase in the importance of self-care has given rise to a variety of Instagram influencers, self-help gurus, and trendy hashtags, shows and songs, making a mental health journey seem like the greatest thing to ever happen to your life. And it can be! But it can take lot of self-work to get to the point of a life-changing breakthrough. 
"Everyone loves thinking about the sort of a-ha moment," Natalie Burns, a clinical social worker in the Department of Psychiatry and the Department of Social Work at the University of Michigan, told HuffPost.
"I don't necessarily believe that it's one a-ha moment that sort of says, now everything's fine. I think it's more common that it's the product of a lot of hard work, a lot of self-reflection, a lot of curiosity as to why we do the things we do."
What people don't often tell you is that therapy, while transformative, can be really hard. Healing is not going to happen overnight and the life-changing lessons and breakthroughs that we're looking for aren't always going to feel good. In fact, sometimes things are going to feel worse before they feel better.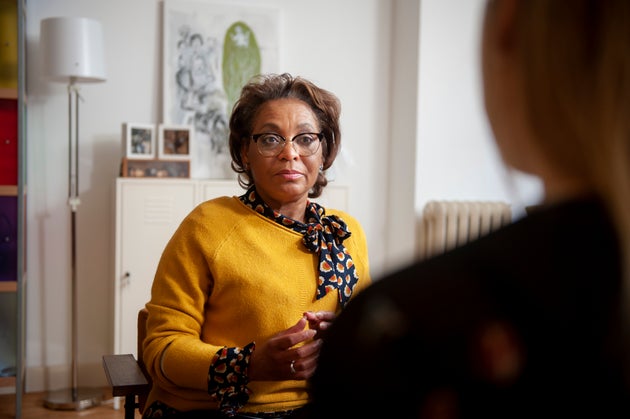 "People engage in habit; life and habits are hard to change," Burns said. "Therapists offer and suggest trying new ways of coping, but the reality is that they're not going to feel as good or work as well in the beginning. We have to give it time to work."
However, if you have just entered therapy ― or you've been on your journey for a while yet you aren't seeing any progress ― don't get discouraged. HuffPost asked people to share their therapy breakthroughs to show how varied they can be over the course of several months (in some cases years!) in therapy. 
Below, seven people share the best advice and most important lessons they've learned in therapy and how they try to continuously apply it to their lives. If you're feeling discouraged or unmotivated, their stories may help you stay the course and keep doing the work. Because the work to manage your mental health will not always be easy, but it'll be worth it.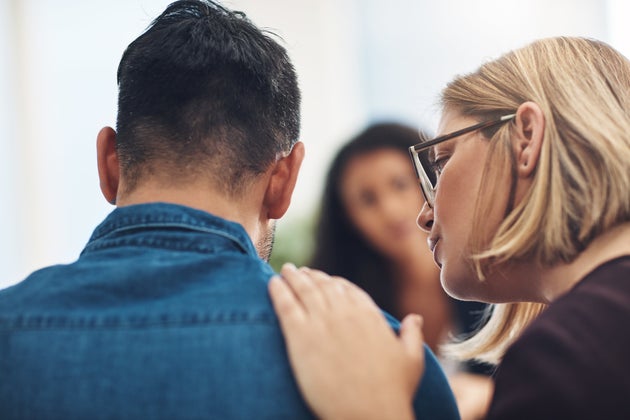 'She was able to lead me to understand that it was my anxiety that made me upset.'
"During one of our sessions I was discussing how a situation made me very upset, and she was able to lead me to understand that it was my anxiety that made me upset. 
She gave me two sheets of papers on how I can 1) deal with the situation and 2) how to take myself out of that feeling so I can work on myself and then come back stronger.
I noticed I wasn't getting angry as often, and it really helped my anxiety. I would get so anxious about school, but now I noticed that my anxiety has decreased because of those sheets. I read them over and was able to apply them to stuff I do in my daily life.
Also, it's nice to just have someone to talk to. Of course, I have great friends and a wonderful boyfriend, but sometimes you need an unbiased person to just hear you out. That's what I like the most about having a therapist. I can really see improvements and when I see it, it's such a great feeling." – Kenosha from Maryland, in therapy for one year
Sometimes you need an unbiased person to just hear you out.Kenosha from Maryland
'The therapist told us this little tidbit that gave us the courage to make a life together.'
"Early in my relationship with my husband, I went to his therapist with him. He was worried about starting a new relationship with me because he'd been divorced and didn't want to make the same mistakes.
We were (and are) very much in love and showed up holding hands and giddy with our delight in each other. The therapist told us this little tidbit that gave us the courage to make a life together: 'Love is liberating. It frees each of you to be your authentic selves.'
And so, 27 years later we find ourselves still holding hands and free to be exactly who we were meant to be. We have both blossomed." – Katie from New Mexico, in therapy for one year at the time
I've learned a lot through therapy that has really helped me process the trauma that I endured my whole life, and those lessons have really allowed me to actually live and be OK with being my own person.Rebecca from Philadelphia
'I learned that my mom being emotionally abusive wasn't because she didn't love me, but rather due to the emotional abuse she endured.'
"One of the most significant lessons I learned was that my mom being emotionally abusive and neglectful wasn't because she didn't love me, but rather due to the emotional abuse she endured by her Holocaust-survivor parents during her own childhood, which led her to the toxic, verbally, emotionally and physically abusive relationship with my dad.
I've learned a lot through therapy that has really helped me process the trauma that I endured my whole life, and those lessons have really allowed me to actually live and be OK with being my own person." – Rebecca from Philadelphia, in therapy for six years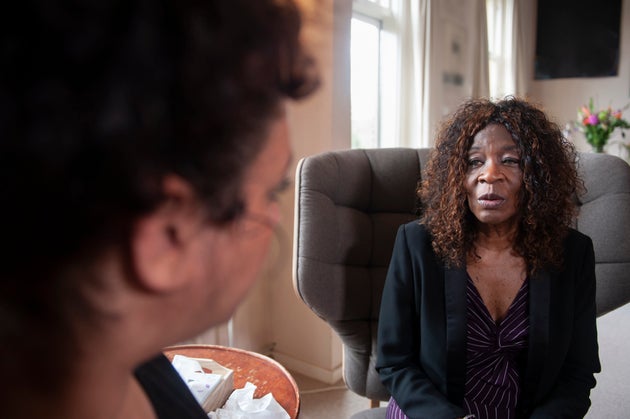 'I learned that anger is a useful tool. It moves you to action'
"I learned that anger is a useful tool. It moves you to action. It shows what's important to you: You don't get angry about things you don't care about. And righteous anger can be very helpful to create real change.
I lose my temper fast and hard. I used to complain to my therapist all the time about this until she pointed a few things out. I almost always lose my temper standing up to a man who has treated me or women in general badly.
My anger has done a few things. Firstly, it challenged the man on his point of view (luckily I'm articulate even in anger). Second: It made me stand up on behalf of women who don't feel as entitled to speak up as I do.
Lastly, it shows women who have been thoroughly gaslit and may not believe their own feelings that I'm thinking the same thing as them and shouting it loudly. So, while I do need to work on my anger issues, I can recognize the positive aspects of it and be less angry with myself for my anger." – Mimi from South Africa, in therapy for 10 years
My therapist challenged me, asking: 'Do you think you're operating out of fear or operating out of faith?'Jon from California
'I replaced negative self-talk and self-deprecation with positive self-talk and gratitude and my life hasn't been the same.' 
"My biggest lightbulb moment was learning to never tell myself anything I wouldn't tell my best friend. I replaced negative self-talk and self-deprecation with positive self-talk and gratitude and my life hasn't been the same in the best way possible!" – Cassandra from Maryland, in therapy for eight months
'I learned not to take things personally.'
"I struggle with anxiety and depression, and I don't know what other issues I have. I take rejection very hard, and I can't often get out of bed with the depression. I tended to see [things] from my perspective only. I learned not to take things personally. Often it's not about you, but a whole lot of other factors." – Sonia from New York, in therapy for 15 years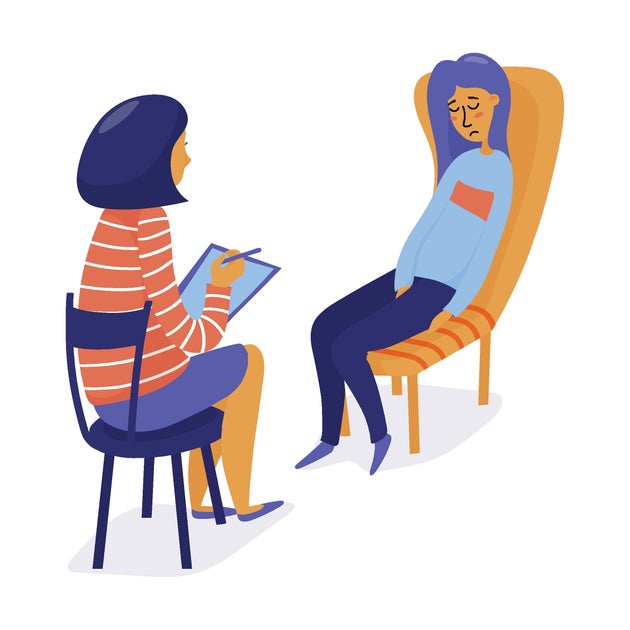 'My therapist understands, she never shuts me down and she always gives me a new perspective.'
"When I met the Black woman therapist I'm seeing now I asked her, 'Can you tell me what your definition of intersectionality is?' She said, 'I can't quote the exact definitions, but what I do know is you're Black and you're queer and you're oppressed on both fronts, and my job is, how do I help you heal through both sides where you're oppressed?' And she does, she just gets me.
For the past few years, I've been dealing with imposter syndrome. Feeling that even when I make a huge accomplishment, I have to do something else to top that. And she challenged me asking: 'Do you think you're operating out of fear or operating out of faith? Do you believe that something good can happen to you, and you don't have to fear that it will be taken away?′ 
The way I saw the world was jaded because of trauma, because of the unique family history that I have as a Black person in this world. She understands; she never shuts me down and she always gives me a new perspective." – Jon from California, in therapy for 14 years
Quotes have been edited and condensed for clarity.
Taking care of your mental health is critical — but there's still a stigma about seeking therapy to manage your own wellbeing. In our series, "This Could Help," we'll explore how to get started with therapy and fit it in to your life and your budget. We'll answer the questions you've been wondering, and show you the ways therapy can benefit you and the people you love. Whether you're struggling or just want to make sure you're on the right track, support is available, and it really can help.
Also on HuffPost:
@repost Divorce in Canada Spousal Support
Via Divorce Lawyer Free Consultation
source https://www.huffingtonpost.ca/entry/therapy-best-advice_ca_5d9603aae4b0da7f6622a442
October 5, 2019
WASHINGTON — President Donald Trump has signed a proclamation requiring immigrants to show they can afford health care before they can be granted visas.
The proclamation was announced Friday. It says immigrants will be barred from entering the U.S. unless they are to be covered by health insurance within 30 days of entering or have enough financial resources to pay for any medical costs.
It applies to people seeking visas abroad — not those in the U.S. already.
It applies to spouses and parents of U.S. citizens, but not children.
The Trump administration earlier this year also made changes to regulations that would deny green cards to migrants who use forms of public assistance.
Colleen Long, The Associated Press
@repost Separation Property Settlement
Via Divorce Settlement Agreement
source https://toronto.citynews.ca/2019/10/04/trump-signs-proclamation-restricting-visas-for-uninsured/
October 5, 2019
The Latest on court filings in the Purdue Pharma bankruptcy case (all times local):
8:10 p.m.
A lawyer for members of the Sackler family says the amount the family received from OxyContin maker Purdue Pharma was not as big as it seems.
Court papers filed Friday by state and local governments cited a Purdue consultant who said that family members made $12 billion to $13 billion from the company they own.
But Daniel Connolly, a lawyer for one branch of the family, said that figure does not reflect taxes or the amount the family reinvested in businesses.
Purdue is asking a judge to halt all lawsuits against family members as part of a settlement of litigation across the country seeking to hold the company accountable for the opioid crisis. That's made the wealthy family's finances subject of legal filings.
___
4 p.m.
Attorneys general representing nearly half the states and lawyers for more 500 local governments are blasting the terms of Purdue Pharma's offer to settle thousands of lawsuits related to the toll of the nation's opioid epidemic.
In a court filing Friday, the attorneys general said the proposed deal does not contain an admission of wrongdoing by the Sackler family, which owns Purdue, and doesn't force them to repay money "they pocketed from their illegal conduct."
The filings are objections to Purdue's request to have a federal bankruptcy judge halt separate lawsuits filed in state court against Sackler family members.
A lawyer for the heirs of late Purdue co-owner Raymond Sackler says stopping that litigation would allow everyone to focus on fighting the opioid crisis rather than "waste resources" on lawsuits.
The Associated Press
@repost Domestic Arrangements
Via Simple Divorce
source https://toronto.citynews.ca/2019/10/04/the-latest-sackler-lawyer-payouts-not-as-big-as-they-seem/
October 5, 2019
OTTAWA — The federal government is appealing a Canadian Human Rights Tribunal ruling ordering Ottawa to pay $2 billion in compensation to First Nations children and their families who were separated by a chronically underfunded child-welfare system.
The government on Friday officially asked the Federal Court to review of the tribunal's September ruling.
In that decision, the tribunal said the federal government "wilfully and recklessly" discriminated against Indigenous children living on-reserve by not properly funding child and family services.
The result was a mass removal of Indigenous children from their parents for years in a system Indigenous leaders say had more First Nations kids living in foster care than at the height of the residential-schools era.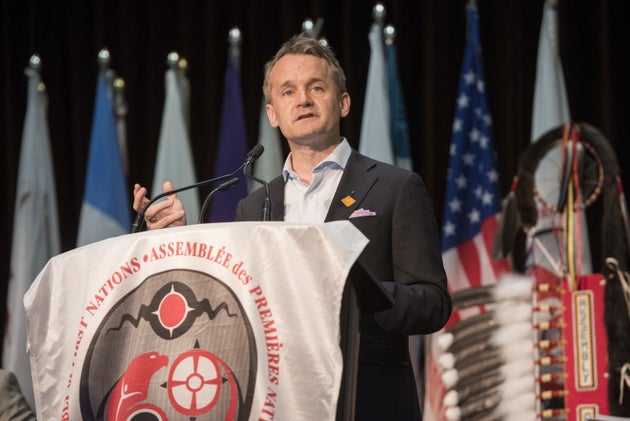 In a statement, Indigenous Services Minister Seamus O'Regan said the government agrees with many of the tribunal's findings, including the recognition of discrimination and mistreatment, as well as that compensation "should be part of the healing process for those who have experienced significant wrongs."
But the ruling also "raises important questions and considerations, such as who is to be compensated and the role of the tribunal," O'Regan said in his statement.
"In order to give us both clarity on the ruling and time to have these conversations with our partners, which are not possible during an election, we are seeking a judicial review and stay," he said.
"As I've said before, we believe that collaboration, rather than litigation, is the best way to right historical wrongs and advance reconciliation with Indigenous Peoples, and that the government of Canada has committed to engaging in discussions around compensation for the benefit of those individuals impacted."
NDP condemns decision
The tribunal awarded the maximum damages it can — $40,000 — for each child taken away for lack of proper services or who was later returned to his or family, for each parent or grandparent who had a child taken, for each child who experienced abuse in foster care, and for each child who was taken into foster care because proper medical supports were not made available to their families.
The decision to challenge the ruling comes three days before the Oct. 7 deadline to file an appeal.
When asked earlier this week if a legal challenge of the tribunal's decision was planned, Liberal Leader Justin Trudeau remained vague, saying only that he remained committed to continue to work with Indigenous peoples on reconciliation, economic empowerment and partnerships that move toward self-government.
NDP Leader Jagmeet Singh condemned the government's decision, accusing Trudeau of failing to treat Indigenous children equitably.
"It shows a complete departure from the values that Mr. Trudeau talked about in public. It is clear there are two different Trudeaus: one that talks about the importance of Indigenous relationships, and the other that takes Indigenous kids to court," Singh said in Saskatoon.
"This is a moral failure, this is unjust, this is continuing an injustice."
He said a New Democratic government would accept the tribunal's decision and provide equal financial compensation for all First Nations children.
"It's something that long has been known that Indigenous kids do not get equal funding, and as a result of that lack of equal funding, Indigenous kids have died in custody," he said.
This report by The Canadian Press was first published Oct. 4, 2019.
Also on HuffPost:
@repost Divorce Documents
source https://www.huffingtonpost.ca/entry/first-nations-appeal_ca_5d97aa2ce4b03b475f991a8c
October 5, 2019