The maelstrom began with a shocking Sunday night communique from the White House: President Donald Trump had given Turkish strongman Recep Tayyip Erdoğan a green light to launch a massive invasion of the Kurdish-held territories of northern Syria. U.S. special forces were ordered to pull back from the Turkish-Syrian border and let it happen. Their instructions: "We're departing the field."
It was an abject betrayal of the Kurdish-led Syrian Democratic Forces (SDF), the mixed Christian-Muslim force of Kurds, Turkmen, Assyrians and Arabs that has served as NATO's primary and most effective anti-ISIS fighting force in Syria. Erdoğan, who has been waging a vicious campaign of ethnic cleansing, mass arrests and political persecution aimed at Kurds in Turkey, is the SDF's sworn enemy.
Warning of impending massacres and the displacement of hundreds of thousands of people, Kurdish leaders spent the day Monday mobilizing their forces in preparation for an attack. But before the day was over, Trump had reversed himself twice after facing fierce and immediate bipartisan condemnation in Congress.
Trump's Twitter feed gave every impression that he had become completely unhinged. At one point he referred to his "great and unmatched wisdom" in handling the situation, while chaos reigned at the State Department and the Pentagon. U.S. military commanders warned Ankara that whatever American blessing they thought they'd been given, any Turkish warplanes detected in Syrian airspace risked being blown out of the sky.
By this morning, whatever it was that transpired during the Sunday afternoon Trump-Erdoğan telephone call that precipitated the episode remained a mystery. But it's no mystery that Trump has been chafing to pull U.S. troops from Syria, no matter the consequences, ever since he was elected (his troops-out threat last year is what caused Defense Secretary James Mattis to resign) and Erdoğan has been just as determined, all along, to roll back the Kurdish successes in Syria, no matter the death toll.
Meanwhile, the other leading NATO countries, including Canada, haven't been exactly reliable and steadfast friends of the Kurds, either. Among the 10,000 ISIS fighters it has captured, the SDF is holding up to 2,000 foreign passport holders from countries that are unwilling to take responsibility for them, including as many as 32 Canadians—men, women and children. Both the Liberals and the Conservatives are content to leave them in the SDF's custody.
In his various and contradictory utterances Monday, Trump complained about the NATO countries not taking responsibility for their ISIS fighters, but with Erdoğan's invasion the ISIS prisoners would become a Turkish problem. And if the Turks behaved badly, he could always "totally destroy and obliterate the Economy of Turkey," he tweeted, adding that he was elected to get the U.S. out of "endless wars." As for Syria's agonies, "Turkey, Europe, Syria, Iran, Iraq, Russia and the Kurds will now have to figure the situation out."
The Kurds are not exactly unfamiliar with American duplicity, specifically, or with the unreliability of the "West," generally.
It wasn't until the world's conscience was shocked by the genocidal ISIS rampages against the Kurdish-minority Yazidis in 2014 that the Obama administration committed resources to defend and support the Iraqi-Kurdish peshmerga forces. It wasn't until after the bloody ISIS siege of the Kurdish town of Kobane, on the Syria-Turkey border—while Turkish troops watched—that the NATO countries, with the exception of Turkey, fully committed resources to fight ISIS in Syria.
Stephen Harper's Conservatives committed six CF-18 fighter bombers and about 200 Canadian Forces ground troops to the U.S.-led anti-ISIS coalition, with its focus in the semi-autonomous Iraqi Kurdistan region, but after Justin Trudeau's Liberals took over in 2015, the CF-18s were pulled. Canadian Forces personnel stayed on in an advise-and-assist role, but after a 2017 Kurdish independence referendum and a retaliatory Iraqi military assault on Kurdistan's peshmerga forces, Canada shifted its resources away from the Kurds to the Iraqi military.
A $10 million arms shipment intended for the Iraqi Kurds in 2016 remains in a Montreal military warehouse. Kurdish leaders have been pleading with Ottawa to resume Canada's support, to no avail. The Canadian Forces' Operation Impact maintains 850 troop-training personnel in Iraq, Kuwait, Qatar, Jordan, Lebanon, but none among the Iraqi Kurdish peshmerga.
Much to Erdoğan's dismay, the Syrian Kurds have managed to carve out a self-governing region called Rojava along Syria's northern frontier with Turkey. It has been the only opposition-held Syrian territory that has been mostly at peace since Bashar Assad turned Syria into an abattoir in response to the Arab Spring in 2011. It was from that mayhem that ISIS emerged.
Rojava is ruled by the Peoples' Protection Units—the YPG—which embraces a blend of democratic, feminist and anarcho-syndicalist ideology. It's closely aligned with the Kurdish resistance in Turkey, the PKK—the Kurdish Workers' Party. The YPG leads the Syrian Democratic Forces, and in Turkish law, all three groups—the PKK, the YPG and the SDF—are classified as terrorist groups.
But the YPG is the most disciplined, pro-western fighting force in Syria, and its SDF coalition lost more than 10,000 fighters in the U.S.-led war to defeat ISIS. The SDF more or less won that war last year. Now, Erdoğan is anxious to make his move, and the Syrian Kurds are digging in for the fight of their lives.
A Turkish incursion into the Afrin area of Kurdish-held Syria two years ago resulted in the forced displacement of 150,000 people, and Turkish-backed militias committed a series of atrocities and well-documented abuses of civilians in the enclave. Now, Erdoğan's plans for the dismemberment of Rojava and a 32-kilometre-wide "buffer zone" along Syria's frontiers with Turkey include the resettlement of at least a million Syrian refugees in the area, stretching more than 300 kilometres from the Euphrates River to the Iraqi border.
On Saturday, Erdoğan told delegates to the annual conference of his ruling Justice and Development Party that he was ready to carry out "a ground and air operation" into Syria, "maybe, today; maybe, tomorrow." The White House account of Sunday's Trump-Erdoğan telephone call suggested the invasion was imminent, and that U.S. troops would stand down. Ankara's account of the call made no mention of any imminent invasion, and suggested no decision would be made until after Erdoğan visited Trump at the White House next month
RELATED: And how is Trump after an insane, surreal week? Couldn't be better.
In the meantime, Trump is facing a possible impeachment owing to allegations that he attempted to strongarm Ukraine into coming up with dirt on Joe Biden, his primary Democratic Party challenger, and his manic behaviour over the past couple of days has left him as isolated as he's ever been within the Republic Party. The condemnations came thick and fast all day Monday.
Utah Republican Senator Mitt Romney: "The President's decision to abandon our Kurd allies in the face of an assault by Turkey is a betrayal. It says that America is an unreliable ally; it facilitates ISIS resurgence; and it presages another humanitarian disaster." Rising Republican star and former U.S. ambassador to the United Nations Nikki Hailey: "We must always have the backs of our allies, if we expect them to have our back. The Kurds were instrumental in our successful fight against ISIS in Syria. Leaving them to die is a big mistake."
Similar expressions of disgust and dismay were on hand from South Carolina Senator Lindsey Graham, Florida Senator Marco Rubio, Senate Majority Leader Mitch McConnell and others. Trump even got a tongue-lashing from the far-right televangelist Pat Robertson.
In the ever-narrowing circles of his political base, if Trump can't even dredge up support from Pat Robertson, it might just mean that his time is almost up.
@repost Divorce Advice for Women
source https://www.macleans.ca/news/world/trumps-betrayal-of-the-kurds-spurs-the-drumbeat-to-end-his-presidency/
October 8, 2019
LONDON — The Latest on Brexit (all times local):
11:50 a.m.
European Council President Donald Tusk has angrily addressed British Prime Minister Boris Johnson in a tweet that Brexit is not "some stupid blame game" and directly asked him where he wants to take the fast deteriorating negotiations.
After Downing Street offered an extremely negative reaction to a phone call between Johnson and German Chancellor Angela Merkel, Tusk quickly retorted that the EU-U.K. talks weren't about apportioning blame if the divorce turns out to be a chaotic and costly no-deal exit.
Tusk tweeted to Johnson: "what's at stake is not winning some stupid blame game. At stake is the future of Europe and the UK."
___
10:15 a.m.
The British government says it still hopes to strike a Brexit deal with the European Union, despite mounting gloom on both sides of the Channel about the chances of success.
EU leaders have demanded more "realism" from Britain in response to a Brexit plan proposed by Prime Minister Boris Johnson. The bloc says the proposals don't fulfil the U.K.'s commitment to a frictionless border between Northern Ireland and EU member Ireland.
French President Emmanuel Macron says the EU will assess by Friday whether a deal is possible.
The British government says the U.K. will leave on Oct. 31 with or without a divorce deal, and is taking steps to minimize the pain of a no-deal exit.
It's due to publish more details of planning for a no-deal Brexit on Tuesday.
___
Follow AP's full coverage of Brexit and British politics at https://ift.tt/2QQDXv6
The Associated Press
@repost Amicable Divorce
Via Divorce Help
source https://toronto.citynews.ca/2019/10/08/the-latest-tusk-to-johnson-brexit-not-stupid-blame-game/
October 8, 2019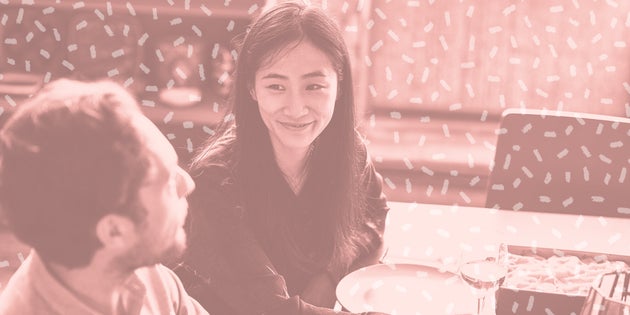 Katie Roscher, a writer living in New York City, doesn't shy away from talking about her therapy experiences on dates.
"Therapy is an important part of my life, so I tend to try to bring it up within the first three or five dates," the 31-year-old said. "Not in a serious way, but kind of in a jokey way. I want to alleviate any awkwardness that might come from me admitting I go to therapy."
Some divulgences go over better than others: "My last serious boyfriend acted a little defensive about it, as if my being in therapy was a direct response to some of his bad behaviour."
But for the most part, the good responses outweigh the bad. Many people tell her they go to therapy too, which she appreciates: "It means the person is in touch enough with their emotions to know that they need some help figuring things out."
These days, Roscher's experience is a common one. With more and more millennials leaning into psychotherapy ― they're not called the "therapy generation" for nothing ― breakthroughs and other session experiences have become common table talk on dates.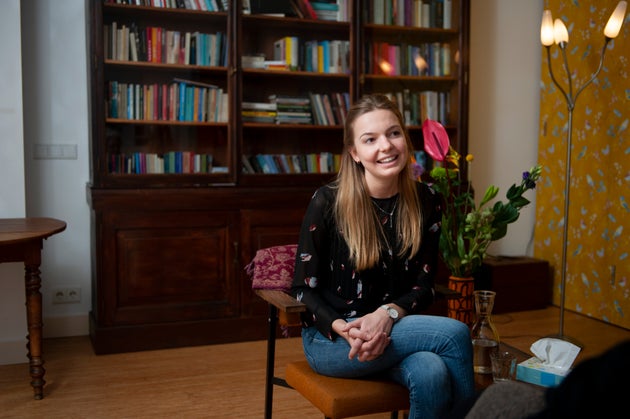 According to a 2017 report from the Center for Collegiate Mental Health at Penn State University, which compiled data from 147 colleges and universities, the rate that students were using counseling centers climbed steeply in the preceding five years. Statistically speaking, you're bound to date some active therapygoers.
While getting help for mental health has been stigmatized in the past ("They're in therapy? What happened?"), these days, people recognize the value of seeing a therapist, especially when navigating the highs and lows of dating.
"I went out with someone last winter who excitedly shared how life-changing going to therapy has been for him, and someone else more recently who said they'd found therapy to be very helpful when they came back from active duty," said Micki Cordova, a research associate in behavioural neuroscience in Portland, Oregon.
To young adults who have seen their parents navigate rocky personal lives (sometimes including multiple divorces), therapy is a badge of honor.
"We've seen how much damage holding in collective trauma did to our parents," Cordova said. "So many people are trying to end those cycles of pain by better managing their mental health needs."
If you value honesty and transparency in relationships, you should tell them within the first few dates.Kelifern Pomeranz, a psychologist in the Bay Area
In the Bay Area, where psychologist Kelifern Pomeranz works, having a therapist is akin to having a personal trainer ― commonplace for those who can afford it. (Therapy can be pricey, but if you're looking for alternatives, click here.)
While therapy is common, Pomeranz reminds clients that revealing the fact that you're seeing a therapist depends on your dating goals.
"Is it a casual hookup? Probably not relevant," she said. "Long-term relationship potential? If you value honesty and transparency in relationships, you should tell them within the first few dates. If it is going to be an issue, it is better to know sooner rather than later."
As for how to broach the conversation, it might be as easy and casual as saying something like, "Hey, my therapist told me something interesting today." Or maybe you share an interesting breakthrough you made in your last session. 
If you're going to therapy for trauma, you'll likely treat this conversation and its timing a little more seriously. As with any potentially sensitive disclosure, it's important to consider how the subject might be received, said Alicia H. Clark, a psychologist in Washington, D.C.
To get a sense of how your date might respond, draw on something from pop culture. For instance: "Kristen Bell said the smartest thing about depression and going to therapy in this article I was reading," or, "What do you think about the therapy scenes in 'Big Little Lies'? Why does everyone in Monterey go to the same damn therapist?"
"These conversation starters are useful 'test balloons' to throw out to see how a potential partner thinks about therapy," Clark said. "This way, you find out without the pressure of them knowing they should say the right thing."
Mostly, don't overstress it. You don't have to go into detail about why you go.
"There is nothing wrong with being in therapy and you don't have to apologize or make excuses for it," Pomeranz said.
Are you in a crisis? If you need help, contact Crisis Services Canada at their website or by calling 1-833-456-4566. If you know someone who may be having thoughts of suicide, read this guide from the Centre for Addiction and Mental Health (CAMH) to learn how to talk about suicide with the person you're worried about.
Taking care of your mental health is critical — but there's still a stigma about seeking therapy to manage your own wellbeing. In our series, "This Could Help," we'll explore how to get started with therapy and fit it in to your life and your budget. We'll answer the questions you've been wondering, and show you the ways therapy can benefit you and the people you love. Whether you're struggling or just want to make sure you're on the right track, support is available, and it really can help.
@repost Child Support Mediation
Via Custody Lawyer
source https://www.huffingtonpost.ca/entry/therapy-relationships_ca_5d9b6202e4b099389803fcab
October 8, 2019