Florida men tied to Giuliani, Ukraine probe arrested
WASHINGTON (AP) — Two Florida businessmen tied to President Donald Trump's lawyer and the Ukraine impeachment investigation were charged Thursday with federal campaign finance violations.
The charges relate to a $325,000 donation to a group supporting Trump's reelection.
Lev Parnas and Igor Fruman, associates of Rudy Giuliani, were arrested Wednesday trying to board an international flight with one-way tickets at Dulles International Airport in Virginia, according to Geoffrey Berman, the U.S. attorney in Manhattan.
Parnas and Fruman were arrested on a four-count indictment that includes charges of conspiracy, making false statements to the Federal Election Commission and falsification of records. The men had key roles in Giuliani's efforts to launch a Ukrainian corruption investigation against Democratic presidential contender Joe Biden and his son Hunter.
The indictments mark the first criminal charges related to the Ukraine controversy. While they do not suggest wrongdoing by the president, they raise additional questions about how those close to Trump and Giuliani sought to use their influence.
___
Turkey presses Syrian assault as thousands flee the fighting
AKCAKALE, Turkey (AP) — Turkey pressed its air and ground assault against U.S.-allied Kurdish forces in northern Syria on Thursday for a second day, pounding the region with airstrikes and an artillery bombardment that raised columns of black smoke in a border town and sent panicked civilians scrambling to get out.
Amid the fierce fighting, residents fled with their belongings loaded into cars, pickup trucks and motorcycle rickshaws, while others escaped on foot. The U.N. refugee agency said tens of thousands were on the move, and aid agencies warned that nearly a half-million people near the border were at risk.
It was a wrenchingly familiar scene for many who had fled the militants of the Islamic State group only a few years ago.
There were casualties on both sides: Turkish officials in two border provinces said mortar fire from Syria killed at least six civilians, including a 9-month-old boy and three girls under 15. On the Syrian side, seven civilians and eight Kurdish fighters have been killed since the operation began, according to activists in Syria.
The Turkish offensive was launched three days after U.S. President Donald Trump opened the way by pulling American troops from their positions near the border alongside their Kurdish allies.
___
Envoy to Ukraine was removed after pushback on Giuliani
WASHINGTON (AP) — The former U.S. ambassador to Ukraine was removed from her post after insisting that Rudy Giuliani's requests to Ukrainian officials for investigations be relayed through official channels, according to a former diplomat who has spoken with her.
The ambassador, Marie Yovanovitch, is scheduled to testify before congressional lawmakers on Friday as part of the House impeachment inquiry into President Donald Trump. Democrats say they expect her to appear despite the White House's position that no administration officials co-operate with the probe.
Yovanovitch was recalled from Kyiv in May as Giuliani — who is Trump's personal attorney and has no official role in the U.S. government — pushed Ukrainian officials to investigate baseless corruption allegations against the Bidens.
In a July 25 call, Trump told Ukrainian President Volodymyr Zelenskiy that Yovanovitch was "bad news," according to a partial transcript released by the White House.
Neither Giuliani nor Trump have specified their objections. But a former diplomat, recalling a recent conversation with Yovanovich, said she was removed after insisting that a request for Ukrainian officials to join in an investigation be relayed according to long-established protocol.
___
California utility faces gripes over deliberate blackouts
LOS ANGELES (AP) — Even as the winds gusted dangerously as forecast, California's biggest utility faced hostility and second-guessing Thursday for shutting off electricity to millions of people to prevent its equipment from sparking wildfires.
Gov. Gavin Newsom criticized Pacific Gas & Electric and ordinary customers complained about the inconveniences caused by the unprecedented blackouts that began Wednesday, with many wondering: Did PG&E go too far in its attempt to ward off more deadly fires? Could the utility have been more targeted in deciding whose electricity was turned off and when?
PG&E, though, suggested it was already seeing the wisdom of its decision borne out as gusts topping 77 mph (122 kph) raked the San Francisco Bay Area amid a bout of dry, windy weather.
"We have found multiple cases of damage or hazards" caused by heavy winds, including fallen branches that came in contact with overhead lines, said Sumeet Singh, a vice-president for the utility. "If they were energized, they could've ignited."
Because of the dangerous weather in the forecast, PG&E cut power Wednesday to an estimated 2 million people in an area that spanned the San Francisco Bay Area, the wine country north of San Francisco, the agricultural Central Valley and the Sierra Nevada foothills. By Thursday evening, the weather had calmed and the number of customers in the dark was down to about 510,000.
___
Trump attacks Biden, slams impeachment probe at Minn. rally
MINNEAPOLIS (AP) — President Donald Trump was defiant in the face of an impeachment probe Thursday as he sought to convert the threat to his presidency into a weapon on the campaign trail, with biting and unsupported attacks on potential Democratic challenger Joe Biden.
Confronting an investigation provoked by his unprecedented calls for Ukraine and then China to assist in digging up dirt on his political rivals, Trump continued to lay into Biden and his son Hunter, whom he and his allies have accused, without evidence, of illegally profiting off his father's office.
"The Bidens got rich, and that is substantiated, while America got robbed," Trump said. While the young Biden did have business interest overseas while he father was in office, there is no evidence of misconduct. Trump's adult children have faced congressional scrutiny for their foreign business dealings while their father is serving as president, and Trump still maintains ownership stakes in his family's businesses.
The rally in Minneapolis, the first since Democrats began proceedings two weeks ago to remove him from office, served as a proving ground for the president as he tries to use the impeachment inquiry to energize supporters for his 2020 campaign by casting himself — and his supporters — as victims of Washington Democrats.
The performance revealed a defence strategy largely detached from the allegations Trump faces. Trump spent little time defending his attempt to pressure the Ukrainian president to investigate the Bidens. Instead, he cast the impeachment fight in simpler basic terms — a battle between him and the "swamp."
___
AP FACT CHECK: Trump hypes US economy, minimizes IS threat
WASHINGTON (AP) — President Donald Trump on Thursday minimized the ongoing threat of the Islamic State and overstated his economic success, declaring inaccurately that China would have overtaken the U.S. as the world's largest economy if he wasn't president.
Here's a look at his claims at a Minneapolis rally, his first since Democrats opened an impeachment inquiry of Trump's actions as president:
TRUMP: "If our opponent had won that election, you know what would have happened? Right now, China would be the No. 1 economy anywhere in the world. And right now, I can tell you, they're not even close."
THE FACTS: No matter who got elected in 2016 — Trump or Democrat Hillary Clinton — China's economy could not have caught up to America's.
Even if the U.S. economy had not grown at all since 2016, China's gross domestic product — the broadest measure of economic output — would have had to have surged a fantastical 79% in three years to pull even with America's. That comes to growth of more than 21% a year — something even China's super-charged economy has never approached.
___
Arrest of Giuliani associates ensnares 'Congressman 1'
WASHINGTON (AP) — Businessmen with ties to Rudy Giuliani lobbied a U.S. congressman in 2018 for help ousting the American ambassador to Ukraine around the same time they committed to raising money for the lawmaker.
An indictment unsealed Thursday identified the lawmaker only as "Congressman 1." But the donations described in the indictment match campaign finance reports for former Rep. Pete Sessions, a Texas Republican who lost his re-election bid in November 2018.
Sessions, who has been weighing a comeback, is not accused of any wrongdoing and denied Thursday that he was aware of what federal prosecutors allege was a co-ordinated effort to remove Ambassador Marie Yovanovitch. Still, he now finds himself entangled in the impeachment investigation centred on President Donald Trump's dealings with Ukraine, as well as Giuliani's relationships in the former Soviet republic.
The indictment was made public Thursday following the arrest of two Florida businessmen with ties to Giuliani. It alleges that Lev Parnas and Igor Fruman leveraged a flurry of GOP political donations in a campaign to force Yovanovitch's removal, an effort prosecutors say was aided by laundered foreign money.
Parnas and Fruman's outsized political giving allowed the two relatively unknown entrepreneurs to quickly win access to the highest levels of the Republican Party — including face-to-face meetings with Trump at the White House and Mar-a-Lago.
___
El Paso mass shooting suspect pleads not guilty in 22 deaths
EL PASO, Texas (AP) — The 21-year-old man charged with capital murder in the fatal shooting of 22 people at a Walmart in El Paso, Texas, pleaded not guilty Thursday during a brief initial hearing.
Police have said Patrick Crusius of Dallas confessed to the Aug. 3 mass shooting and that he targeted Mexicans. Some two-dozen people survived the attack with injuries, and two of them remain in the hospital, hospital officials said.
Crusius walked into the courtroom wearing a dark suit, white shirt and glasses. He was sworn in, waived the reading of his indictment and pleaded not guilty. The entire hearing lasted less than three minutes.
Around 80 members of the public crammed into the courtroom on the top floor of the El Paso County Courthouse to witness his first appearance. A handful wiped away tears as Crusius pronounced his plea.
Among the crowd was a delegation from the Mexican Consulate. Eight Mexican citizens were killed in the attack and most of the victims had Hispanic last names. Among the dead was a German citizen who lived in Ciudad Juarez, Mexico.
___
Iran women attend FIFA soccer game for first time in decades
TEHRAN, Iran (AP) — They had to sit well apart from the men, and the stadium was practically empty, but thousands of Iranian women in merry jester hats and face paint blew horns and cheered Thursday at the first FIFA soccer match they were allowed to freely attend in decades.
In what many considered a victory in a decades-long fight by women in Iran to attend sporting events, they wrapped themselves in the country's vibrant red, green and white colours and watched with excitement as Iran thrashed Cambodia 14-0 in a 2022 World Cup qualifier at Tehran's Azadi, or Freedom, Stadium.
"We are so happy that finally we got the chance to go to the stadium. It's an extraordinary feeling," said Zahra Pashaei, a 29-year-old nurse who has only known soccer games from television. "At least for me, 22 or 23 years of longing and regret lies behind this."
As one woman shouted from a passing minibus before the match: "We are here finally!"
So far, Iran's hard-line Islamic theocracy is not willing to go as far some women would like. Authorities announced they will allow women to attend only international soccer matches.
___
Cole, Astros beat Rays 6-1 in ALDS Game 5; Yankees next
HOUSTON (AP) — All season long, it seemed inevitable.
Yankees-Astros for the American League pennant.
"It's the matchup that we wanted," Houston shortstop Carlos Correa said. "It's the matchup that everybody wants to watch. It's must-see TV right there. So everybody is going to be tuning in. It's going to be fun."
Houston made it happen Thursday night as Gerrit Cole pitched another playoff masterpiece and the Astros jumped to a quick lead, turning back the Tampa Bay Rays 6-1 in the deciding Game 5 of their AL Division Series.
On deck, the heavyweight matchup so many fans were anticipating: Jose Altuve and the 107-win Astros against Aaron Judge and the 103-win Yankees. Game 1 is Saturday night in Houston — the Astros won four of seven meetings this season.
The Associated Press
@repost Separation Papers
Via Family Law Lawyers Free Consultation
source https://toronto.citynews.ca/2019/10/11/ap-news-in-brief-at-1204-a-m-edt-186/
October 11, 2019
NEW WESTMINSTER, B.C. — A man accused of gunning down a police officer in Abbotsford, B.C., sat in the prisoner's box without reacting as a judge read out her verdict of "guilty" in his first-degree murder trial.
Justice Carol Ross of the B.C. Supreme Court found Oscar Arfmann guilty in the death of Const. John Davidson in 2017.
After releasing her decision, the judge approved a motion by Arfmann's lawyers seeking further assessment of whether the man — who has been diagnosed with schizophrenia — could be found not criminally responsible in the death.
The gallery was packed with members of Davidson's family and dozens of police officers as Ross told the court that the Crown had proven "all the elements of the charge" against Arfmann.
She said there was no reasonable doubt that Arfmann was the man who pulled the trigger, that he knew Davidson was a police officer and that he shot to kill.
"There are simply no other plausible theories or other reasonable possibilities based on logical experience applied to the evidence, or the absence of evidence, and not in speculation," Ross said.
Arfmann, dressed in a red sweatsuit, sat with his arms crossed and leaned back in his chair as Ross read her judgment.
Defence lawyer Martin Peters filed a motion seeking the assessment.
"As you have found him guilty, we now raise the issue of insanity," Peters told the judge.
"The issue becomes for Mr. Arfmann whether he knew what he was doing was wrong."
Accused suffers from mental illness
Peters said that before the trial, a psychiatric expert diagnosed Arfmann with schizophrenia and found he suffered the condition at the time of the offence.
He told reporters outside court that Arfmann has always said he didn't commit the crime, so the defence team could not make the argument of not criminally responsible.
Arfmann also refused to discuss possible motive with the psychiatrist, who suggested he may do so after a finding of guilt, Peters said.
"The hope and the assumption was that the finding of guilt might spur that on," Peters told the court.
Ross approved another assessment of Arfmann, which is to be completed by the end of November and scheduled a possible hearing for Feb. 3 to 29.
We kind of hoped we'd feel happy about the decision and feel it was a good result. And it was, but nonetheless we felt very heavy.Abbotsford Chief Const. Mike Serr
Speaking outside the court, Abbotsford Chief Const. Mike Serr said the department was prepared for the decision but it doesn't feel like justice.
"We would have liked closure today, not that there's ever full closure, but it was difficult and now we'll just have to wait for the next stage," he said.
Serr, who sat next to Davidson's wife and three children in the front row, said they gathered immediately after the verdict.
"We kind of hoped we'd feel happy about the decision and feel it was a good result. And it was, but nonetheless we felt very heavy."
In closing arguments at the trial, the defence said Arfmann had no motive to kill Davidson and that the Crown's case depended on conflicting witness accounts.
The prosecution said Arfmann ambushed the 53-year-old officer as he got out of his vehicle and shot him twice from behind.
Crown attorney Wendy Stephen told the trial that a man matching Arfmann's description had stolen a vehicle two days earlier, shot at dealership managers who confronted him, left the area, then returned and killed Davidson to escape arrest.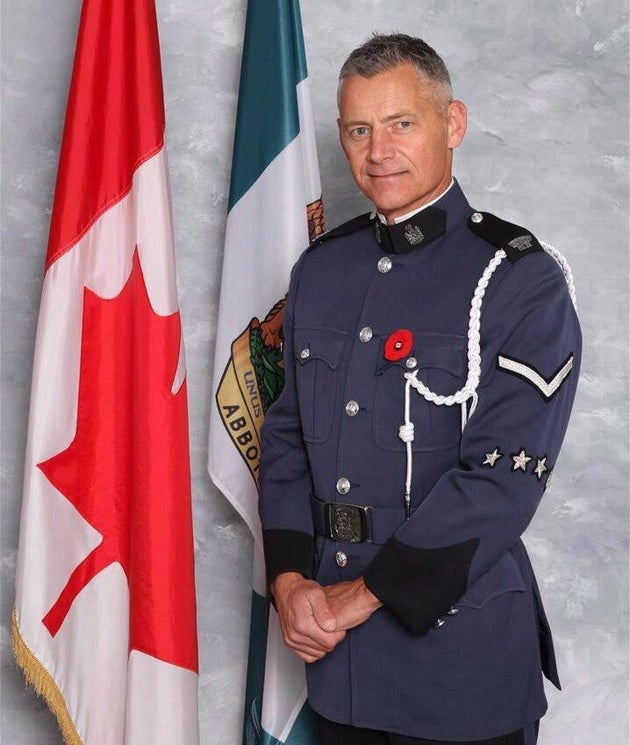 Ross said that while some elements of the witness testimonies were in conflict, they painted a picture in totality that placed Arfmann at the scene of the shooting, and the allegation was backed up by supporting evidence like dash-cam and surveillance footage.  
"I found all of these witnesses to be credible. They were in my view honest," she said.
Arfmann and Davidson may have been strangers in their personal lives, but the evidence supports the argument that the two were "related" as suspect and responding officer, she said.
While Davidson was in an unmarked police vehicle when he pulled up to a Ford Mustang stolen by Arfmann, he had activated red and blue flashing lights and was wearing a police uniform when Arfmann shot him, Ross said.
″(Arfmann) was standing at close range, three or four feet, when he fired the second shot. This shot was fired when Const. Davidson was lying face down on the ground," she said.
"He was aware of the probable consequences of his actions."
This report by The Canadian Press was first published Oct. 10, 2019.
@repost Child Custody Lawyers near Me
source https://www.huffingtonpost.ca/entry/oscar-arfmann-guilty-killing-officer_ca_5d9fe609e4b06ddfc5173981
October 11, 2019

SAINT-GEORGES, QUE. — The signs are everywhere. "Nous embauchons!" (We are hiring), read the billboards dotting the two-laned highway that runs along the Chaudière River through the largest municipalities in Maxime Bernier's riding of Beauce.
Even the gas station in Sainte-Marie, Que., where I stop to fill up the rental car has plastered on every one of its pumps, typed notices on 8×11 paper, advertising that it too is looking to hire. 
This region faces a severe labour shortage — the worst in the country, with an unemployment rate of only 2.3 per cent this August. But hearing its MP speak, you'd be hard pressed to find an acknowledgement of what local leaders call a "crisis."
Bernier, a dashing six-foot-two, 56-year-old, has represented this riding — which begins about a 30-minute drive south of Quebec City and extends to the U.S. border with Maine — since 2006. His father, Gilles, held the riding in the 1980s when Brian Mulroney was prime minister. 
The story goes that Stephen Harper wanted Bernier, the senior, to get back into politics but Gilles instead suggested his son, then working as a vice-president with the Montreal Economic Institute.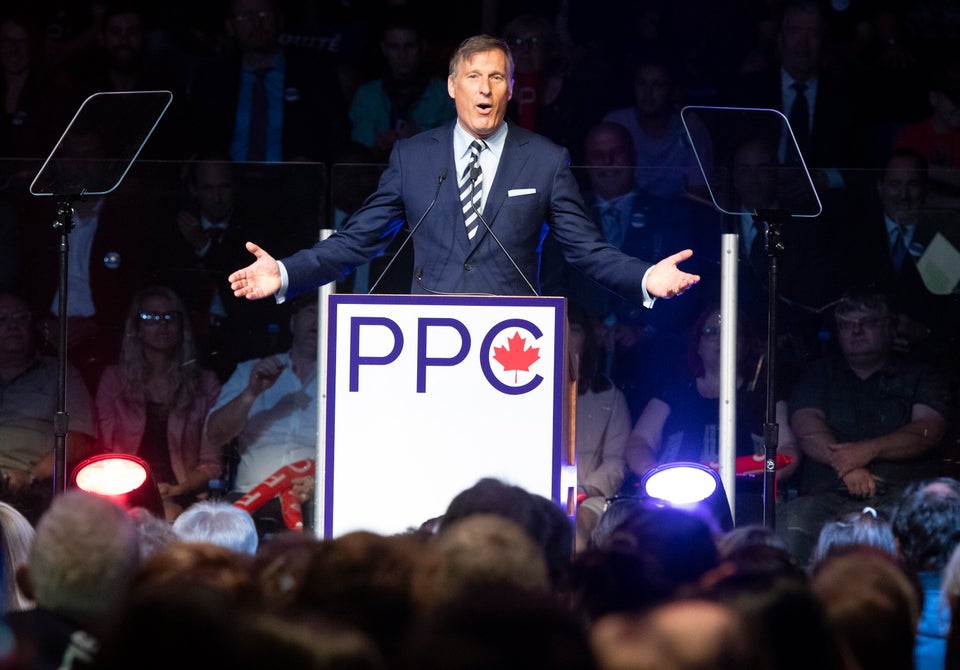 Maxime Bernier won handily, with 67 per cent of votes cast, and has coasted to re-election three times since. This time, however, the candidate faces his toughest fight.
"Maybe I won't win with 59 per cent of the vote like I did last time, but, you know, I'll be there, I will do my best to be there in Parliament after the 21st of October," he tells me at his August campaign kick-off in Sainte-Marie, a small town in his riding. 
A year ago, Bernier decided he had his fill of the Conservative Party of Canada. He declared it morally and intellectually bankrupt — just 15 months after losing the party's leadership vote — and set out on his own, forming People's Party of Canada. 
Now, Bernier says, his No. 1 challenge is getting that party known.
"People in Beauce know me, but they don't know the name of our party," he says in front of PPC backdrops and signs with his face plastered all over them. 
"For me, I'm telling them, you know, I'm the same guy. I'm in politics for the same reason, fighting for more freedom and less government, and that is part of the Beauceron identity. So I'm pretty confident that it will go well, but I will need to work. I have more competition than I had in the past, and I admit that, but I like competition. I like free markets, I like competition. Let's bring it."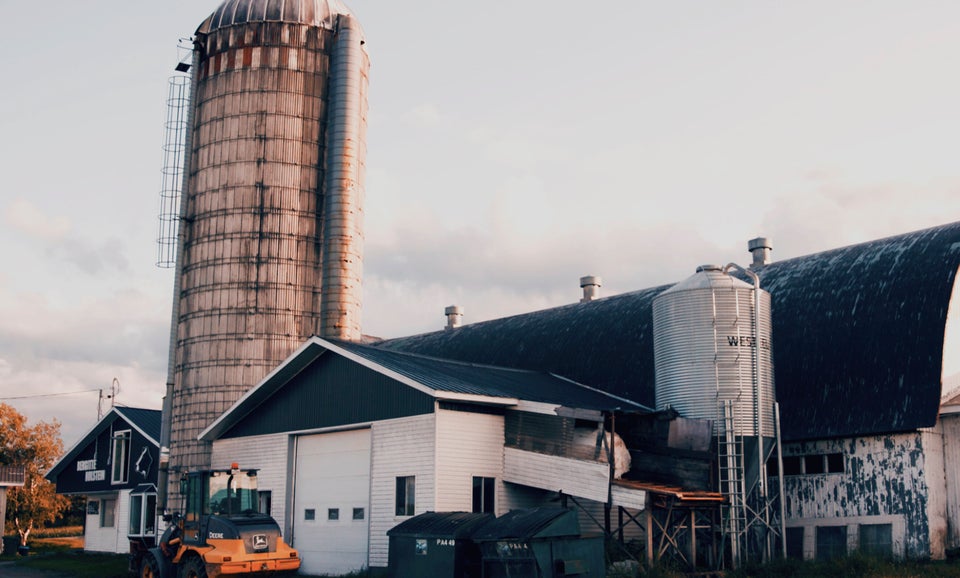 In early August, a Mainstreet poll suggested Berneir was running neck and neck against his Tory challenger, Richard Lehoux. The website 338canada.com continues to call it a "tossup." 
After a year of hard work, signing up 40,000 members and, finding candidates for nearly all 338 ridings, Bernier garnered enough public support for his upstart party to be included in this week's official debates. 
That support though has been obtained through incendiary headlines: tweets opposing "extreme multiculturalism," fear-mongering about the United Nations' Global Migration Compact, posing for pictures — unknowingly, he says — with white nationalists.
Last week, Bernier lost a candidate in Nova Scotia who said he couldn't remain in a party that he felt had become "very dangerous" and a "kind of vehicle for racism." 
That same week the PPC leader stood by two candidates who shared an image on social media showing NDP Leader Jagmeet Singh with a bomb in his turban. Singh is a practising Sikh. 
Bernier insists he isn't a racist. But he, and those he associates with, keep using exclusionary language.
At his party's first national convention this August, Bernier shared the stage with a former Conservative candidate, Benjamin Dichter, who accused the Conservatives and Liberals of being infiltrated with "Islamist extremists." At his party's official campaign launch in Sainte-Marie, Que., Julie Lavallée, the Montarville candidate who addressed the audience before him, spoke of her like for travel and living like a local when she is abroad. "But when I return to Canada, I want to live like a Canadian!," she said, as the crowd roared in thunderous applause.
Watch: Maxime Bernier faces hecklers in immigration speech
Bernier's apparent anti-immigration positions seem at odds with the huge labour shortage in the area and what local leaders say they actually need to keep their region thriving.
His rhetoric "certainly rings false in certain ears," says Hélène Latulippe, the director general of the Beauce economic council.
For nearly a decade, businesses here have been grappling with a labour shortage so acute it has led to provincial and international recruiting efforts. Latulippe hopes candidates in this election will pledge to make it easier for migrants to come and work in Beauce.
International recruiting can be slow, and employers are often limited in the number of foreign workers they can bring in, she says. Her group is urging politicians to raise the quotas in the temporary foreign worker program by 20 per cent to help fill local needs. 
The program, designed to address temporary shortages, is used by companies here, she says, to recruit permanent workers, people  who, they hope, will bring their families and make Saint-Georges their home. 
Mélanie Grenier works to welcome new immigrants at the Carrefour jeunesse emploi in Beauce Sud, an employment centre located in Saint-Georges, the riding's largest town. 
"What we see is the distress families of temporary workers experience," she says. Low-skilled workers are not allowed to bring their loved ones with them, and those with specialized skills, if they come from a country that requires a visa, often find themselves in a Catch-22 scenario where immigration agents won't let their families in for fear they'll never return home. 
"But our goal is to take those temporary workers and make them permanent," she says. Workers are routinely denied visas and permits. "It's like a lottery, it depends on the agent…. We'd really like it that if we accept a worker, we accept their family." 
Much effort is spent welcoming and integrating newcomers. Companies pair them up with volunteers so they feel more at home, welcomed and well integrated. Activities are organized. Grenier even runs a workshop on "How to date like a Quebecer," so new immigrants aren't shot down on their first approach. 
Tony Turcotte, the business director at EBI electric, an electrotechnical company that's been in the Beauce area for more than 70 years, says his company has doubled its workforce to about 130 in 12 years and he's constantly on the lookout for people to fill about 10 positions. 
"We can try to poach from our neighbours, but when there is not much more there, well, we need to go a bit farther to recruit," he says.
EBI has hired workers from France, but Turcotte says the process is long, expensive and risky. He has already lost one of the three employees he spent nine months recruiting after that person decided to return home. 
It's not just the manufacturers concentrated in Saint-Georges that are experiencing a labour shortage.
Frédéric Marcoux runs a dairy farm in Sainte-Marguerite, in the northern part of the riding. He says farmers in his area are also struggling to find workers — even those with no qualifications.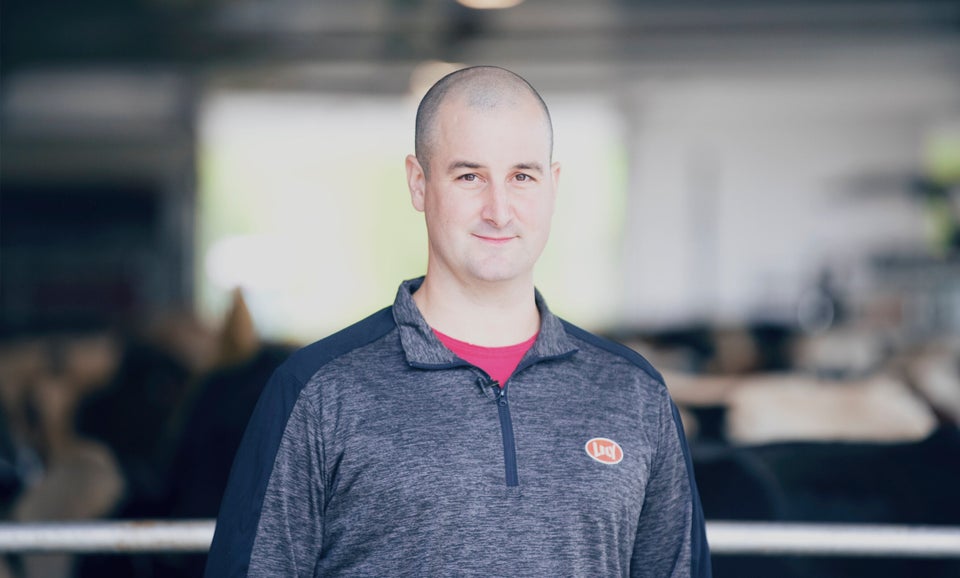 Standing outside his barn, he tells me a colleague offered $25 an hour —no high school diploma necessary — and not a single person applied. So his buddy enquired about the two robots Marcoux had installed. At a cost of $125,000 each, the machines milk Marcoux's 90 plus cows, ensuring he can run the farm his grandfather started without much extra help.
"We have one candidate who wants to put the brakes on immigration and another candidate, who — I actually don't know what Richard Lehoux's position is, but I know he knows that our companies are struggling with labour shortages," Marcoux says. "He's much more grounded in what the local issues here are than Maxime Bernier." 
Marcoux tells me isn't actively involved in the race against Bernier, but, like many other dairy farmers here, he has donated to Lehoux's campaign. He says Bernier's stance on immigration has an audience in the riding. 
"Let's not hide it," he says, campaigning on immigration is "sure to please." 
There aren't a lot of immigrants in Beauce. 
There are a few Muslims, Marcoux notes, but there are no mosques in Sainte-Marie or in Saint-Georges, the riding's largest towns. People in the area, he says, are afraid of what they don't know.  
"What is different always makes you a bit more scared," he says. "If you've never rubbed shoulders with these people, well, it's understandable there may be some concerns."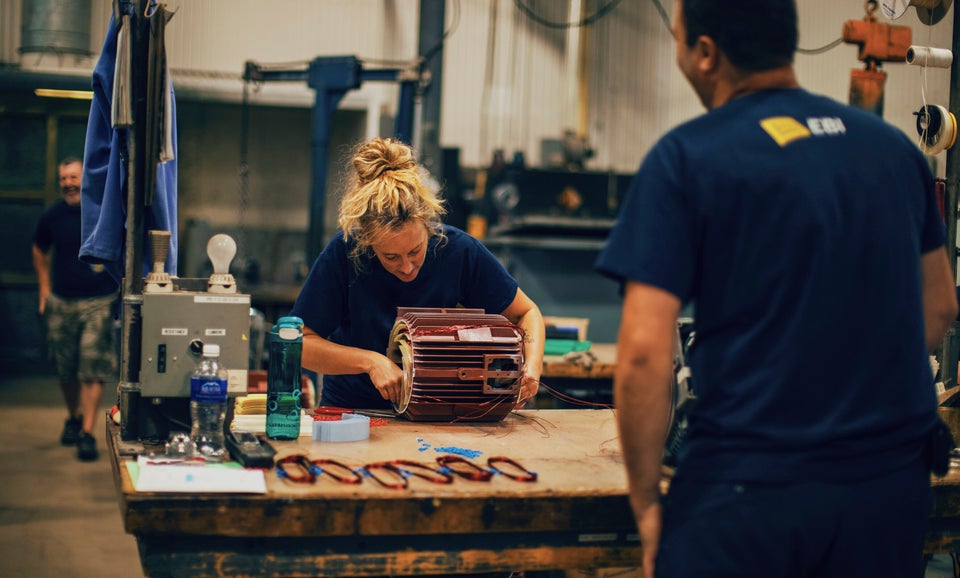 One of the largest employers in this area is Olymel, a processed meat company that runs a pork slaughterhouse. Marcoux doesn't expect a huge influx of people from the Maghreb to be clamouring to work there, but if building a mosque would get more workers into the area, he offers, why not build one?
"As long as I'm not being harassed to convert, I don't have any problems. Let them do what they want to do. If it brings in more workers, it doesn't bother me much."
Marcoux is not surprised lots of people remain pro-Maxime Bernier. 
The people in this area — les Beaucerons, as they are called — aren't bad people, he goes on.
"They're people who work hard. Many of them work in manufacturing. They work very hard on the shop floor. They pay their income tax. And it's obvious that when they're promised the sky — lower taxes, more money in your pockets — well, it's understandable that these voters, they'll appreciate that dialogue," he says.
Bernier knows his voters, Marcoux adds.
"In Beauce, people are entrepreneurs," he explains. When they tire of working in a shop for someone else, they start their own businesses. They don't depend on government jobs. And here, folks are far enough from major urban centers that they often don't see how they benefit from many of the public services their taxes go to pay.
"We don't depend on the state. … We don't see concretely what we are paying for. …  We don't socialize with people who work for the public service," he says. "So it's understandable that we are not sensitized to that reality … so being a libertarian, well, it can be very seductive here. It's a region … that works hard, and that wants something for its money. I harbour no ill feelings for the Beaucerons who've voted for Maxime Bernier. It's understandable." 
But, before I leave, he adds: "Richard Lehoux still has very good chances of leapfrogging ahead and dislodging Maxime Bernier." 
***
Richard Lehoux was just a few months into his retirement when the Conservative party came calling.
He says he felt like a little something was missing and, when presented with the possibility of being the region's new blood in Ottawa, he decided to jump back into elected politics. 
Lehoux is a short, friendly man with a positive demeanor. He meets me in a blueberry farm with his spouse, one of his 10 grandchildren, and a local organizer. La Bleuetière Marland is also, on this day, the site of a local food festival, Les rendez-vous gourmands de la Nouvelle-Beauce. I watch him glad-hand the crowd, introducing himself to many young families walking the grounds eating ice cream cones and buying maple syrup products. They seem receptive to his message, but most are unaware of who he is.
Lehoux was a dairy farmer for 35 years who also bred Holsteins. Some of his cows are found, he says proudly, in more than 30 countries. His sons have run the family farm for a while.
And to most folks in the area around Sainte-Marie, Lehoux is better known as a longtime politician: the mayor of Saint-Elzéar for 19 years, the reeve of the regional county municipality of Nouvelle-Beauce for 17, and, most recently, the president of the Fédération Québécoise des municipalités.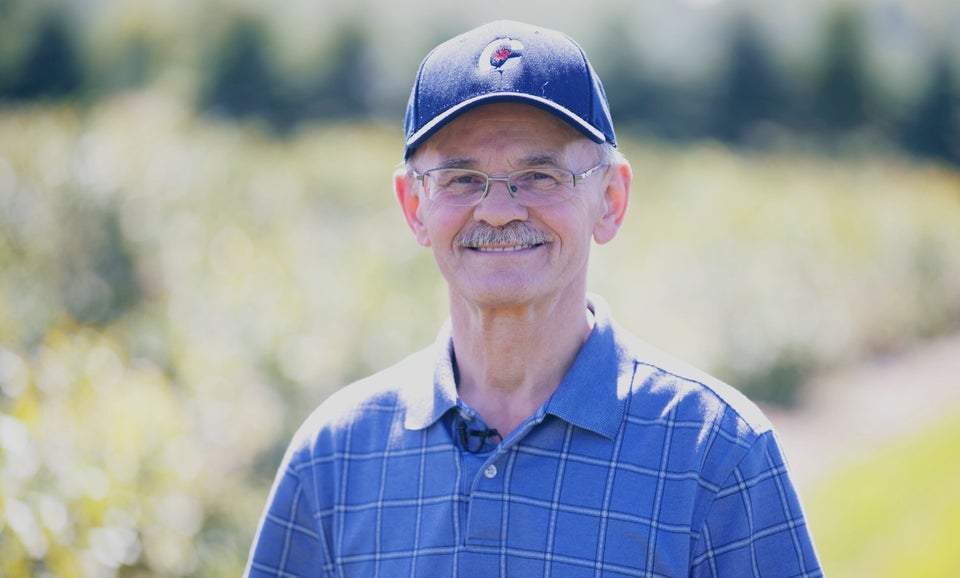 A card-carrying conservative for most of his life — since the early 1980s but not while he was at the federation — Lehoux said he volunteered to help the Conservative party after Bernier quit.
"But they insisted that I become the candidate," he says. 
His wife gave him the necessary nod and, since last October, he's been pounding the pavement in the riding.
"At 62, I'm not completely done. I still have beautiful things to accomplish," he says. 
Lehoux's major concern is the labour shortage. "Yes, it's present in Quebec and elsewhere in Canada, but here, in Beauce, it is really screaming and important."
The federal government, he says, should play a larger role in immigration. It's unfair that the region's businesses can't bring in more workers because they've already reached their quotas, he says. "We'd like to have more immigrants, because we have very good results when it comes to integration." 
But, he adds, immigrants should be better targeted. "The immigrants we need are not always those who arrive."
Lehoux was pleased to see his leader, Andrew Scheer, support seniors' re-entering the workforce without being financially penalized, he says. The Tories have proposed boosting the Age Credit for low- and middle-income seniors, a saving of up to $150.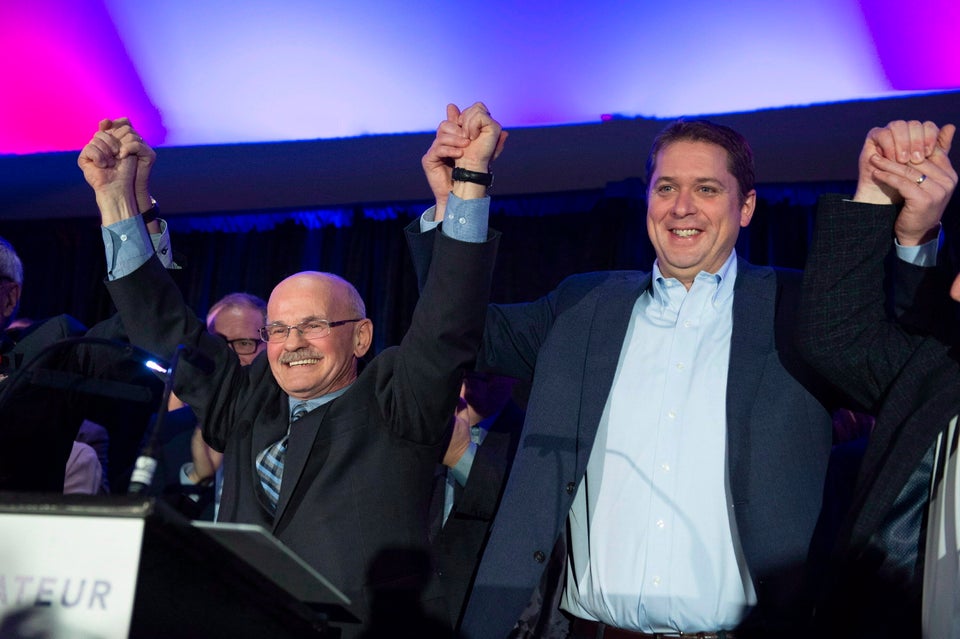 Another issue Lehoux wants to talk about is dependable cellular service and high-speed internet. 
It doesn't make sense, he says, that it takes 20 years for technology to make its way outside urban centres. People everywhere should have the same level of service. 
"For the regions to remain dynamic, we need the tools," he says. There are so many people in business parks that don't even have reliable internet, he adds. 
Lehoux, who lives on county road, says he often needs to step out of his house to get cellular signal. "Is this normal in 2019? I don't think so." 
Unsurprisingly, supply management is another topic he's passionate about. 
Bernier has made ending supply management — the system of quotas, import controls and pricing mechanisms in the dairy, chicken and egg industry —  his rallying cry. He argues that it drives up costs for consumers. The farmers argue it ensures that family farms remain sustainable and rural areas thriving.
Lehoux has the backing of the region's many dairy producers. During the Conservative leadership race in 2017, those farmers mobilized, they signed up hundreds of members and beat Bernier in his own riding, 51 to 49 per cent. That's the same split as in the national contest, where Bernier narrowly lost to Scheer.
Lehoux says that countries that have liberalized trade in their dairy industry have seen conditions worsen for their farmers. "Whether it's New Zealand, Australia, France, Belgium, Switzerland, … it's far from a pretty sight for farmers,"
Lehoux talks up Scheer's commitment to ensure no more market access is traded in international agreements, as happened in the Canada-European Union Comprehensive Economic and Trade Agreement (CETA), the Comprehensive and Progressive Agreement for Trans-Pacific Partnership (CPTPP), and the new NAFTA, known officially as USMCA, the United States-Mexico-Canada Agreement. 
Watch: What Scheer is promising Quebec on immigration
"Agriculture is an important economic motor, but we often underestimate it," he says.
Lehoux says he trusts the riding's voters will see the difference between what he's pitching and what Bernier is offering. 
The candidates have very different visions, he says. "Beaucerons are people who are, yes, conservative. They are people who have always been a bit more to the right, but there is a difference between the right and the extreme right."
Bernier's call to get rid of all government subsidies to businesses, he says, makes no sense. Most countries offer some sort of government assistance to key sectors, and Canada shouldn't shoot itself in the foot, he adds. 
Lehoux keeps talking up his family values — the importance of his wife, his three children and their spouses, his 10 grandchildren — and of being close to people in the riding. 
"You have to be on the ground, close to them," he says, a few times. "What's important is to be close to people too, to be on the ground, present on the ground, present in the riding. That's always something that has been very important to me as a municipal official, to be close to people."
Beaucerons, he says, are people who like to help each other.
"When you see catastrophes, whether it's flooding or big fires in the area, people are always ready to go out and help people who are stuck in precarious positions." 
Lehoux says Scheer would benefit from being better known. He's pleased the leader has spent a lot of time in Quebec over the past six months, and he wants to stress that he has the Conservative leader's ear.  
Scheer's social conservative stances aren't an issue at the door, he says. No one is talking to him about gay marriage or abortion. Lehoux himself is a bit cagey on the question. 
"I'd probably be more pro-choice, but, if it comes to it, I would consult the population here in the region," he says when asked about his own position on abortion.
As we sit down for a drink after the interview, a man comes up to Lehoux, who is still sporting his Conservative baseball cap. He hands him a cheque for a $100. Lehoux beams. He tells me he doesn't even know who this man is.
I ask if he thinks he's going to win. He laughs. His wife laughs. 
"If I decided to throw myself into politics, yes, it's because I want to win. I am not used to being a loser." 
***
Maybe Lehoux was too polite to tell me what he actually thinks of Maxime Bernier, but the dairy farmers are blunt. They shed light on some of the comments the Tory candidate seemed to want to make.
Bernier didn't show up to the riding until several days after a spring flood this April, they tell me. The region was devastated. More than 250 homes were inundated. Many buildings in Sainte-Marie's downtown were demolished. Bernier was in British Columbia. He posted on Facebook his support, telling residents to "have courage." 
I guess that's what Lehoux meant when he said people here like to help each other. 
The farmers are also skeptical of Bernier's ties to the region.
"He lives in Montreal, his children went to school in Montreal. He says he's a Beauceron, he ran across the riding from one side to the other, but that's it. That's his biggest accomplishment in the riding," Marcoux says.
In 2013, Bernier, then the minister for small business and tourism, ran 106 kilometres through Beauce, inviting locals to join him. According to Radio-Canada, he raised $153,000 for a local food bank, the Fondation Moisson-Beauce.
Bertrand Boutin, a former dairy farmer, breeder and maple syrup producer in Saint-Jean-de-la-Lande, Que., whose sons and grandsons now run the family businesses, also doesn't believe Bernier has close ties to his constituents.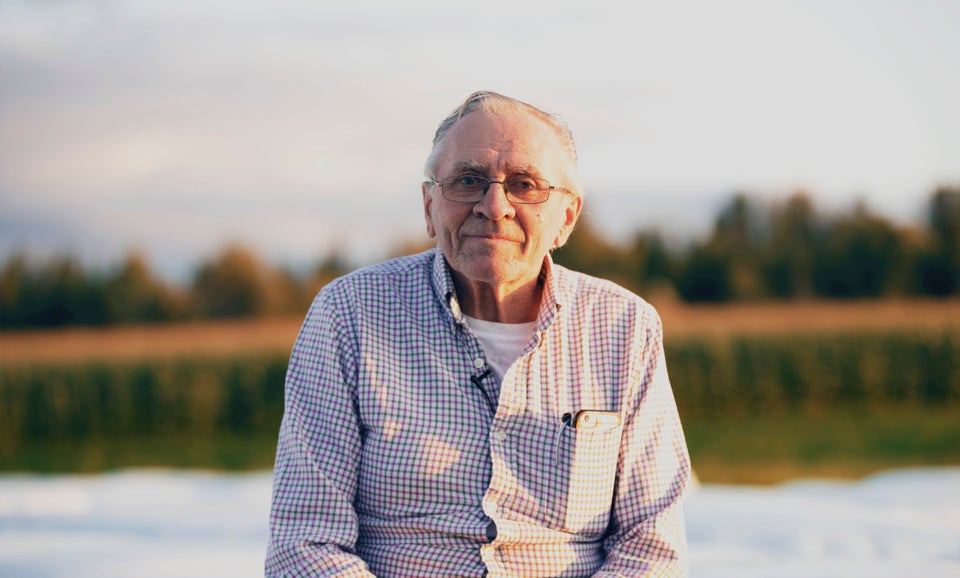 "You must understand that Mr. Bernier is a man from Montreal. He is not a guy from Beauce," he tells me after we tour his farm.
"He was elected in Beauce because of his father's fame. His father was a politician who listened to people, who was with his people. Mr. Bernier is a Montrealer who does not care at all about Beauce."
Boutin believes Bernier doesn't deserve to be the area's elected representative. "He called us 'economic illiterates,'" he says. "He called us the 'mafia,'" Boutin adds, referring to the co-op of maple syrup producers in Quebec. "We've never seen that, that a candidate could treat people like that. I think you have to have more respect for the people who elect you."
Boutin, who organized against Bernier during the Tory leadership race and is now backing Lehoux, is full of criticism abouthis MP's behaviour after losing the Conservative leadership vote.
"He doesn't accept democracy. He's a spoiled baby who always wants to win," he says. "That's why he started his own party. He even named himself the leader. I mean, that's quite something. We haven't seen that often."
Boutin says that Bernier has no respect for agriculture producers, that he cares more about multinationals, and that "he's anti-union."
"If he loved Beauce so much, why did he, on June 27, go get married in Florida? He could have done the ceremony here, if Beauce is so nice. 
"It makes us laugh a bit."
***
Maxime Bernier is itching for a fight.
He calls this the most "exalting" competition he's ever faced. "I've always loved competition, now I have a competitor [Lehoux] who is actually there to defend his own financial interests — to defend supply management — and I am going to defend, as usual, the interests of all the Beaucerons," he tells me.
Acknowledging that the top concern in his region is immigration, he says he is pitching what his constituents want but that he just needs to explain it to them. 
"They need to know that out of the 310,000 new Canadians that are coming to this country this year, only 26 per cent of them are economic immigrants. These people come with their immediate families, so the numbers appear to be 55 per cent, but it is only 26 per cent who are real workers who come here because of their expertise," he says. 
Bernier wants to boost that ratio to 55 per cent of actual workers while at the same time dropping the number of immigrants a year to 150,000. "It should satisfy their needs of Beauce businesses," he says.
People, he suggests, want what he is selling, they just don't know it yet.
"People want fewer refugees. I am offering fewer refugees." It doesn't make sense for Canada to accept more refugees than the United States, which is 10 times larger in size, he says. 
He acknowledges local businesses want more temporary foreign workers. But says that will be something discussed with the provincial government.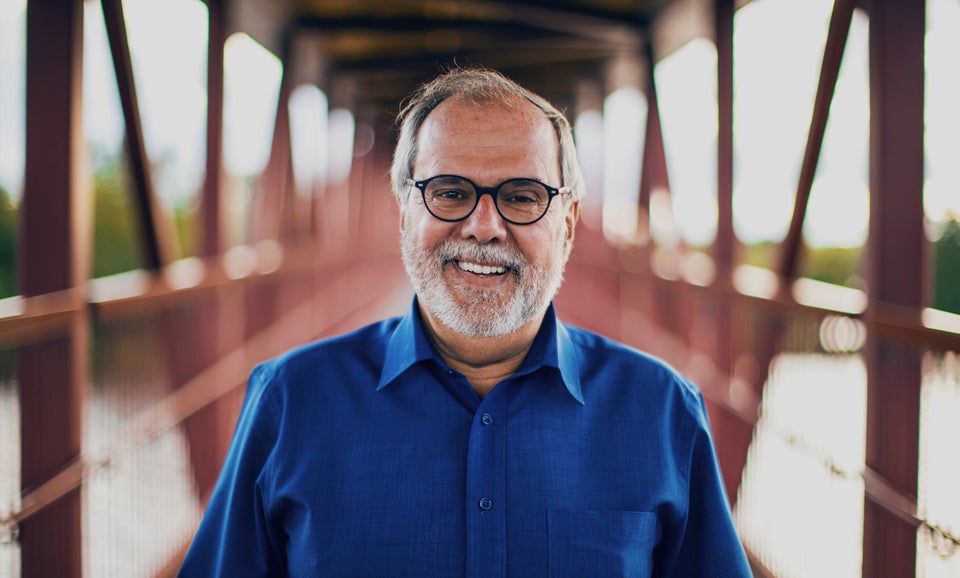 "I agree that we need to have real temporary foreign workers, who are working in the fields, picking fruits," he says. "It's up to me to explain to them that we have the best policy to respond to their needs."
Bernier plays down the possibility that the riding's constituents will vote for someone who could be on the government benches and deliver more for the riding.
"People are proud … and a party leader, who could become prime minister — maybe not in this election but certainly the next — I think Beaucerons are proud. And a guy who hasn't changed, who is authentic, who defends the same values since 2006. I think that's important. I'm not a weathervane like Mr. Lehoux."
I had to Google the French term he used, "girouette." I hadn't heard that insult before. A turncoat? Lehoux ran as provincial Liberal in Beauce–Nord in 2008. He came in second to the ADQ. At the time, former federal Progressive Conservative leader Jean Charest was leading the provincial Liberals.
Bernier says Lehoux can be excused because the Conservative and the Liberals are, he said, the same thing anyway these days. 
He lashes out at the Conservatives for promising to balance the budget in five years.
"They are going to spend, spend, spend, and at the same time they are going to be able to lower income taxes? No. 
"With us, Canadians will be able to save $40 billion in taxes," he says. "How are we going to do that? We are honest with people, $5 billion to eliminate corporate welfare, $4 billion by eliminating some foreign aid, privatization of Canada Post, abolish the CRTC, we have our reforms," he says, all energized.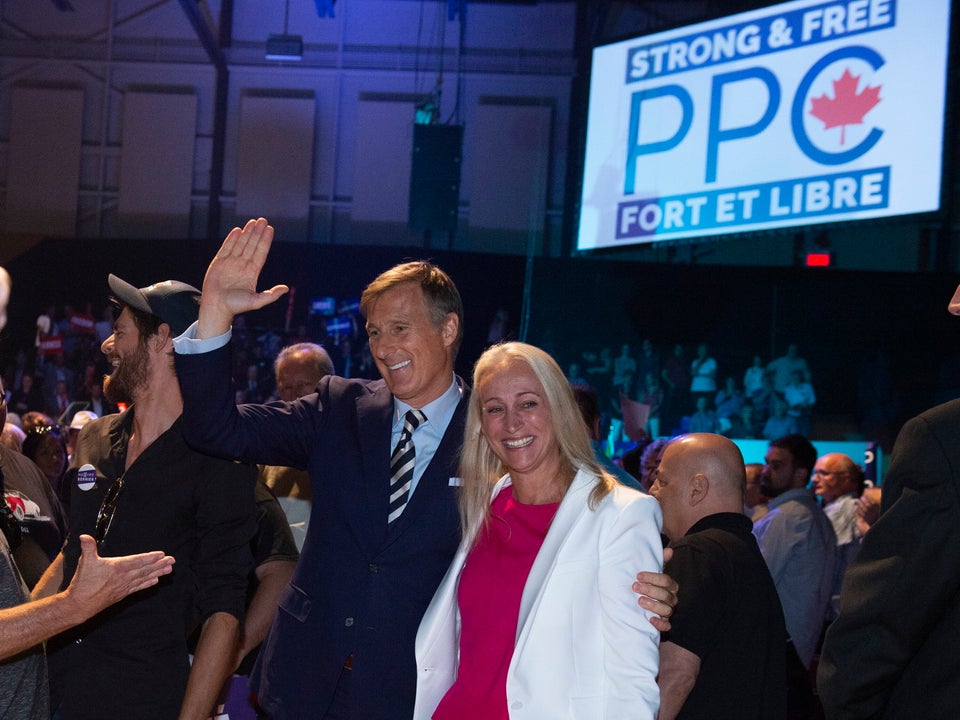 The mayor of Saint-Georges, Claude Morin, has told me he thinks one knock against Bernier may be that voters in the area seek to support a candidate who could actually be part of the governing party.  
"From the get-go, they have more chances. If you're sitting on the bench with the winning team, you have more chances of winning the cup." 
Morin, who used to be an ADQ MNA in Quebec City and who also ran as a federal Liberal in 2011, said sitting on the opposition benches there are few chances of getting help for the riding. He thinks Bernier, even when he was in cabinet, didn't bring home much bacon. All the neighbouring towns received support for their airports, he tells me as we walk through a city park. Saint-Georges got nothing. 
"Everybody screams about the deficits, but everyone wants money," he says. 
Bernier laughs when I tell him people have noted that he might have grown up in Beauce but he lives in Montreal, that his daughters were raised in Montreal, that he got married in Florida. "Are you serious?" he asks. "Yes." 
"Yes, I worked in Montreal. I worked there for 20 years. …… I came back to Beauce in 2006 to represent the Beaucerons. … Yes, Catherine, my wife, lives in Montreal," he says. His daughter Meghan is in a private school in Toronto. His other daughter, Charlotte, goes to the University of Montreal. "Do we have something against that? They are perfectly bilingual." 
His wife, he says, wanted to get married by the beach. It was a dream of hers. And what he does in his private life, he suggests, is his business. 
He says criticism that he wasn't around during the floods, that he came to pose for pictures but didn't do any heavy lifting, is "propaganda from his opponents." 
People are throwing mud, he says, because they are afraid to debate him on his ideas. 
The farmers are going to come after him, he acknowledges.. But this time, it won't be a thousand voters casting a ballot at a Conservative function, it will be 90,000 residents.
"[The Conservatives] are going to spend the maximum they can in Beauce to beat me," he says. "They will do everything they can to beat me, because they don't want the [People's] party to have a presence in Parliament. But that's part of the game. 
"I'm ready. I have no problem with that."
***
Gilles Bernier says he's proud of his son and his "audacious project." 
"It takes a lot, a lot of courage to create a political party," he says, and so far, he adds, "it's been a big success." 
A lot of people don't care about politics, he says, looking around the crowd of about 600 that have assembled in the local arena in Sainte-Marie for Bernier's launch. "So to assemble this many people … it makes people think twice."
"Maxime is very popular in the region, and I think that's going to continue," he tells me. What about the Tory machine, I ask. "He has the Bernier machine," his dad responds.
Victory on Oct. 21 in Beauce may come down to the ground game.
Saint-Georges, the largest town in the riding, with 31,000 residents, may decide the contest.  Lehoux's strength is in the northern part of the riding, near Sainte-Marie, second largest town with a population of about 13,000. That's close to where he was the mayor and near his farm. But Bernier grew up in Saint-Georges. His father still lives there, just a few doors down from the mayor. 
Saint-Georges is less focused on agriculture and more industrial. "It's a part of the riding that is more reflective of the image that Mr. Bernier represents," Marcoux says. "More enterprising, individualistic, more entrepreneurial, more 'let me manage my own affairs.'"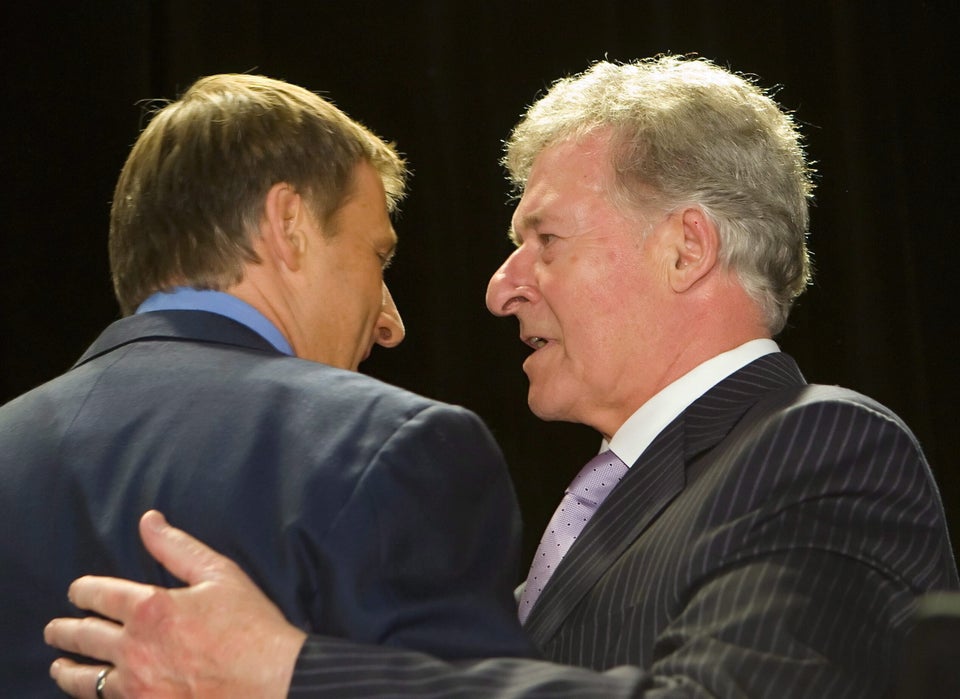 Turcotte says he thinks people here are going to vote for the candidate rather than the party.
"I think people vote for Maxime," he says. Bernier is quite present in town, he adds.
Mr. Morin, the mayor, notes that the Berniers, both senior and junior, still do the rounds.
"Maxime, we've always said, is a kind of rock star, but he didn't deliver for his people … even when he was with the Harper government," he says.
Still, Morin says Bernier deserves some credit.
"He's got guts. He's not afraid. To take position against the farmers, you have to give him credit for the courage he has." 
The mood on the ground is less enthusiastic for Bernier this time, Morin says, but it's not clear people want change.
On the street of Saint-Georges, one woman out for a jog, who doesn't want her name used, thinks Bernier's time is up. 
"I am not sure he's going to get in. I don't know if you call those blunders — but he's made a few moves that have made us look at him in another way," she says. "I know I'm not going to vote for him. My partner neither. No, not at all. Change would be good." 
Boutin, the farmer, says he certainly hopes Bernier will be defeated.
But Richard Déry isn't sure.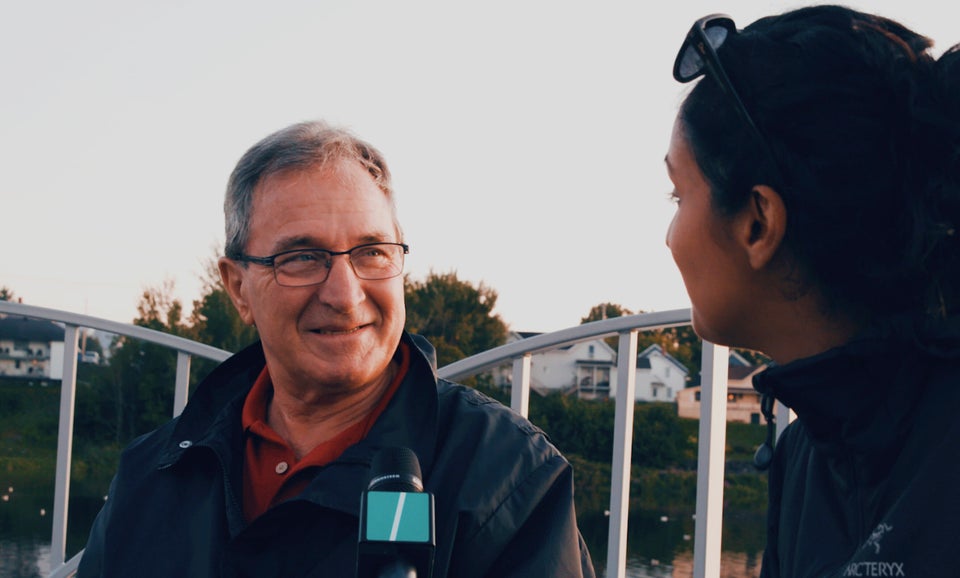 The retired maritime captain, who's enjoying the late summer evening reading a book by the river, says Bernier is well loved. And his anti-immigrant sales pitch has an audience. 
"I don't know for Saint-Georges, but in the countryside people are a bit racist."
Bernier and his father are very visible, he says. They go to all the funerals, send notes on birthdays. 
"Whether it was the errors he made in the past, Julie Couillard [his former girlfriend with biker ties with whom he left secret documents], bill 101 [Bernier said Quebec didn't need its popular language law], or the keys of his car [Bernier was seen on camera showing a TV reporter where he hides his car keys when he goes out for jog], people admit he is a bit Gaston Lagaffe. [Gaston Lagaffe is a French-language comic strip character, created by a Belgian, and known to be lazy and accident prone.] 
"He is loved without conditions," Déry says, laughing. "I think he's going to be re-elected."
This story is a part of the federal election edition of HuffPost Reports. This summer, the HuffPost Canada politics team spread out across the country to take a look at some of the ridings that could make a real difference in the outcome of this year's campaign. Ridings To Watch is an ongoing series that looks at the people and politicians in those communities and the role they might play as Canadians head to the polls.
@repost Matrimonial Solicitors
source https://www.huffingtonpost.ca/entry/beauce-maxime-bernier_ca_5d9e2cbbe4b06ddfc512d905
October 11, 2019
Pale skin, worried eyes and one plastic bag—this is what Vanessa Rodel remembers seeing when Edward Snowden appeared in front of her for the first time in June 2013.
He needs sleep, Rodel thought.
In the days leading up to Snowden landing at Rodel's Hong Kong flat—a dark, 250-sq.-foot space in Kowloon's refugee slums—he had become the most wanted man in America. Working with reporters Glenn Greenwald, Ewen MacAskill and film director Laura Poitras at the Mira Hotel in Hong Kong, Snowden—a 29-year-old computer programmer—had been leaking classified documents detailing global surveillance under National Security Agency-backed programs like PRISM and XKeyscore. On June 14, the U.S. government had charged him under the Espionage Act. On June 21, the U.S. requested his extradition from Hong Kong.
"From the moment that Laura's video of me was posted on the Guardian website on June 9," Snowden writes in his newly released book, Permanent Record, "I was marked. There was a target on my back. I knew that the institutions I'd shamed would not relent until my head was bagged and my limbs were shackled."
READ MORE: These Syrian refugees became Canadians. Just in time to vote.
But that day on her doorstep, Rodel didn't fully grasp the notoriety of her new visitor. She hurried to change the sheets on the bed. Then she went to McDonald's to buy Snowden a sausage McMuffin and lemon iced tea. When she came back, Snowden turned to her and said, "In the morning, wake me up. I'd like your help."
The next day, Snowden asked Rodel to buy him an English-language newspaper. When she arrived at the newsstand, she looked down and paused. On the cover of the South China Morning Post was a picture of the man she'd met only the night before. As she walked home clutching the paper, everyone around her was talking about Snowden. What? she kept asking herself. And he's staying with me?
Every morning, Snowden asked for a copy of the South China Morning Post. Then, he writes in his book, he would perch in corners of the flat, skimming Wi-Fi from hotels using a special antenna. Rodel gave him privacy, but she often had to remind him to shower and eat.
One day, a chocolate cake was delivered to the flat. "It's your birthday?" Rodel exclaimed as she presented it to him. For the next several days, Snowden ate the cake—slice after slice—until it was gone.
It was a time of exhilaration for Rodel, a change from her life in Hong Kong, where she was viewed as a second-class citizen. Snowden gave her a sense of purpose; she wasn't fearful or wavering. "There was nothing to lose," she says. "I had nothing."
Then Rodel got a call from Robert Tibbo, the lawyer who was helping her apply for asylum in Hong Kong, the man who had brought Snowden to her door (and who was also Snowden's lawyer). Snowden was leaving, Tibbo told her. Soon, the thrill of days spent with the American would fade.
Snowden didn't forget Rodel, or the others who lived in the flat where he stayed. He writes about them in Permanent Record: "Though their resources were limited—Supun, Nadeeka, Vanessa and two little girls lived in a crumbling, cramped apartment smaller than my room at the Mira—they shared everything they had with me, and they shared it unstintingly," he wrote.
Supun Kellapatha is the father of Rodel's child, Keana, who was a year old when Snowden camped out in her home. Kellapatha also has a child named Sethumdi with Nadeeka Nonis. The girls were born three months apart. The couple, along with Vanessa—all of whom fled to Hong Kong to escape torture in their respective countries—relied on each other. They lived together as a family.
"It pains me that, all these years later, the cases of Ajith [Pushpa Kumara, another Sri Lankan who housed Snowden], Supun, Nadeeka and Nadeeka's daughter are still pending," Snowden continues, referring to the Sri Lankans' efforts to emigrate from Hong Kong. "What gives me hope, however, is that just as this book was going to press, Vanessa and her daughter received asylum in Canada."
Rodel arrived in Montreal on March 26 of this year, and six months later, she's rushing past other moms and dads on a brisk fall afternoon. Wearing an oxblood jacket and navy pants, she blends in with the crowd. Her long black hair gleams in the sun. It's 3:35 p.m. and she's late to greet Keana, now seven, who just started at a new school.
Keana is excelling here, she says. Back in Hong Kong, people always asked why her daughter is so "dark."
"Here, no one cares," Rodel says.
Rodel grew up in a small village in Quezon province, about four hours southeast of Manila in the Philippines. Her father was an educated man who worked as a secretary for the local government. Her childhood was like that of most middle-class children in Quezon. She remembers the mangoes—numerous cultivars—that she and her cousins plucked from trees and ate with vigour. After high school, Rodel started a sewing business from her parents' home, making gowns for proms, weddings and beauty pageants. She was the only one in her village who could make these dresses, and she dreamed of having her own shop one day.
In the summer of 2000, when Rodel was in her early 20s, she attended a friend's wedding. There she met an officer from the New People's Army (NPA), the guerilla arm of the Communist Party of the Philippines, considered a terrorist group by the Philippines, U.S. and EU. The officer, who was at least a decade her senior, pursued her intensely. For five months after the wedding, he'd turn up at her home. The more Rodel denied him, the more he persisted. In November 2001, the officer abducted Rodel from her home and took her to one of the NPA bases in the hills, where he raped her repeatedly and forbade her from leaving. Rodel became pregnant and gave birth to a son.
Sensing it was the key to her survival, Rodel worked to gain her abuser's trust, and over time, he allowed her to have contact with her parents. Her father devised a plan for her to move abroad on a domestic helper visa—leaving her son would be the only choice. To this day, Rodel doesn't know what's become of him.
READ MORE: A country that opened its arms to refugees is devastated by loss of seven Syrian children
An estimated 81,000 Filipinas work as nannies in Hong Kong. Rodel arrived there in October 2003. She secured work with a family of four in Kowloon, on the southern part of the mainland, cooking, washing clothes and caring for their newborn. Her boss was cruel—forcing her to stay inside the house so she didn't make friends and insisting that she cut her long hair short—and after a year, Rodel found work with another family.
But here, too, there were problems. Her second employer's boys adored her, and she treated them like her own. Her boss became jealous and angry, and after two years, they decided to part ways. Rodel was stripped of her work visa.
For four years, she moved around the homes of other Filipinos. Sometimes, she'd stay for one or two nights; the longest she'd stay was a month. Most of the time, she slept on their floors. She did whatever they told her in exchange for shelter and food. One morning in April 2010, Rodel was walking in Kowloon when she spotted an armed "side-cap"—the nickname refugees use for the Hong Kong police. As they crossed paths, their eyes met, but the side-cap kept going. She exhaled with relief. Before thinking, she turned around to see if the side-cap was still behind her. Their gaze met for a second time.
"You," he shouted. "Come here."
Inside the Castle Peak Bay Immigration Centre (CIC), there were Pakistani, Indian, Filipino, Indonesian, Sri Lankan and Vietnamese refugees. Each room was locked like a jail, and unlit; windows let in only slivers of sunlight. At 6:30 every morning, the guards pounded their batons against the door to wake the 15 women in Rodel's sleeping quarters. They folded their wool blankets on top of their steel beds and waited as their numbers were called—Rodel was RBCL/1148/10. She made her way to the showers, where she was given a face towel to dry her entire body and dish detergent to wash her hair.
In the main hall were four long tables that sat about 50 people. Two hundred refugees spent their entire day there, most of them undocumented immigrants with no access to attorneys. Rodel was constantly scared. She was so timid that the CIC workers nicknamed her "moy moy," "small girl."
RELATED: When it comes to our data privacy, we don't really have a choice
She knew she couldn't go back to the Philippines, where her abuser would find her. Then she learned about the one pathway to seek asylum in Hong Kong—the United Nations Convention Against Torture. Ten weeks later, her application was filed and she was released by the CIC, thrust into Hong Kong's International Social Service program (ISS).
It can take up to a decade for Hong Kong to process asylum applications. While refugees wait, they're forbidden to work. If they do, and they're caught, they risk being jailed for at least two years. From 2005 to 2019, the number of torture claimants recorded by the Hong Kong government was 34,145. Currently, 36 per cent of those are pending, and there is no indication whether the other 64 per cent that were "determined" were rejected or approved.
Every 10 days, Rodel lined up for HK$1,000 in food rations, delivered to refugees through Indian and Bangladeshi food distributors. They passed off their scraps—browning greens, spoiled frozen fish, freeze-dried coffee. Rent allotment was HK$1,500 per person, paid directly from ISS to the landlord. In a city where the average rent for a 250-sq.-foot flat costs between HK$5,000 and HK$8,000, the areas where refugees like Rodel were forced to live were shantytowns, reeking of festering rubbish and urine.
Each flat had a living room that only fit one chair; kitchens were located right beside built-into-the-floor toilets; and bedrooms—the only part of the home with a window—were coffin-like. To survive, refugees lived in groups, packed like sardines in units without proper light, plumbing or ventilation. Rodel lived with Kellapatha and Nonis, whom she met through friends.
In 2011, both Nonis and Rodel became pregnant. They each had a daughter—Sethumdi and Keana—born in October 2011 and January 2012, only three months apart. The girls grew up together, as sisters. Like all children born to refugee parents in Hong Kong, they were born stateless.
Just three months after Keana was born, Kellapatha was detained by the CIC. It happened during a monthly sign-in required of all Hong Kong asylum seekers. When Kellapatha presented himself, he was told that his case had been rejected. While in detention, Kellapatha heard about Robert Tibbo, a Quebec-born human rights lawyer practising in Hong Kong, who was writing letters to Hong Kong's director of immigration, and helping refugees get out. Kellapatha instructed Rodel to find him, and in May 2012, she showed up at Tibbo's door.
Tibbo had some 100 refugee clients, 75 per cent of whom he represented pro bono. Rodel was amazed when only a few days after meeting Tibbo and telling him about Kellapatha's case, he was able to get Kellapatha released. The group—Rodel and Kellapatha and Nonis—trusted Tibbo instantly. They all became his clients as they sought asylum in Hong Kong.
When Tibbo brought Snowden to their door, he knew what he was asking of his clients. "I was very clear," Tibbo says. "'You don't have to [do this] if you don't want to.'"
Seven days prior, Tibbo had received a call which altered the course of his life forever. He, along with another local Hong Kong attorney named Jonathan Man, became the men in charge of helping Snowden escape Hong Kong authorities. They were tipped to Snowden by Greenwald's Hong Kong readers as attorneys who helped refugees.
The first challenge was finding a place where Snowden could evade arrest. Tibbo knew that checking Snowden into a hotel or renting him an apartment wasn't possible with Hong Kong's complex CCTV network. Then it clicked: Snowden could stay with other refugees. Hong Kong police, says Tibbo, would never have imagined that someone with Snowden's status would be staying with poor, ethnic minorities.
Tibbo had confidence in only a handful of his clients—Rodel, Kellapatha, Nonis and Pushpa Kumara, a Sri Lankan ex-soldier. Throughout the year that he'd known this group, Tibbo had seen their extreme empathy. They always opened their doors to new refugees, offering them a place to sleep, feeding them and teaching them how the asylum application process works.
"The solidarity they showed me was not political. It was human and I will forever be in their debt," Snowden writes in his book. "They knew all too well what it meant to be forced into a mad escape from mortal threat, having survived ordeals far in excess of anything I'd dealt with and hopefully ever will: torture by the military, rape and sexual abuse. They let an exhausted stranger into their homes—and when they saw my face on TV, they didn't falter."
READ MORE: A father and son's quest for light in a Rohingya refugee camp
After Snowden boarded a flight to Moscow on June 23, Rodel and the others continued living without status in Hong Kong for three years—signing in to the CIC every month and waiting on immigration to screen their cases.
Then, in September 2016, Oliver Stone's movie Snowden was released. For the first time, the public learned that Tibbo had hidden the whistleblower with other refugees. Hong Kong authorities worked to access Tibbo's client list. As a group, the refugees decided to go public. Rodel, Kellapatha, Nonis and Ajith Pushpa Kumara—along with Keana, Sethumdi and Dinath, Kellapatha's and Nonis's one-year-old son—became known as the Snowden refugees.
With their identities revealed, Hong Kong's director of immigration—who had sat on their cases for four years—abruptly requested a screening. Tibbo hurried to get the paperwork together. But on May 11, 2017, all their asylum applications were rejected.
Meanwhile, Tibbo had reached out to a colleague and immigration lawyer called Marc-André Séguin, who was based in Montreal. Through Quebec's immigration legislation, it was possible for an NGO to privately sponsor the group to come to Canada, and For the Refugees was formed. This not-for-profit—run by Séguin and two other Montreal lawyers, Francis Tourigny and Michael Simkin—made an application to sponsor all seven of the Snowden refugees to settle in Montreal, with the intention of paying for their expenses while helping them integrate.
On Oct. 16, 2018, before the Snowden refugees walked into the Canadian embassy in Hong Kong to be interviewed by caseworkers, Rodel repeated a mantra in her head: "Your future is in your hands." With the help of her lawyers, she spent 72 hours recalling dates and memories from the past—the torture in the Philippines, the racism and poverty in Hong Kong.
At 10:30 p.m. on Jan. 3, 2019, her phone buzzed as she was getting ready for bed. It was Tibbo: "Urgent," he wrote.
She called him back. "Canada accepted your application for asylum," Tibbo said. Rodel was in shock. Her eyes welled with tears.
When Rodel thinks about her life in Hong Kong, she can't believe she's alive; she can't believe she made it out. Everything is different in Montreal—her apartment is bigger ("too big," she says), vegetables taste better, the air is clean. But she's still grappling with her new freedom.
Her family, the people she lived with in that tiny flat—Kellapatha, Nonis, Sethumdi and Dinath, who is now four—are still in Hong Kong. In February 2017, when the Hong Kong government shunned the Snowden refugees and cut off their rent and utilities, Tibbo initiated a crowdfunding campaign to cover their living costs. Now they live off the $174,716 raised by For the Refugees.
The last time Keana saw her sister, Sethumdi, was March 24, 2019, when she told her she was leaving for Canada. Sethumdi didn't understand—why was her best friend moving away? She handed Keana her pink teddy bear. "Take it so you'll never forget me," she said. Keana, also confused, asked her father, "Does this mean I won't see her again?" Kellapatha didn't know how to answer his daughter's question.
In the days following Keana's departure, Sethumdi refused to leave the flat. At school, she's bullied for her dark-brown skin and broken Mandarin. Dinath was recently denied entry into public school because he too is a Snowden refugee. Over the past few months, tear gas has filled the family's home during the Hong Kong protests.
Séguin and Guillaume Cliche-Rivard, the Canadian attorneys of record of Kellapatha and Nonis and their children, as well as Pushpa Kumara, cannot disclose the reason why Rodel and Keana were accepted into Canada while the others were not. The lawyers, along with Tibbo, who was exiled from Hong Kong on Nov. 30, 2017, have repeatedly written to Canada's minister of immigration, Ahmed Hussen, urging him to take action and allow the rest of the family to come to Canada. Currently, their applications are open but undecided.
The last significant correspondence from Immigration regarding the cases was March 2017, in the form of a letter stating that they've received the lawyers' request for expedited processing for the permanent residence of Rodel, Kellapatha, Pushpa Kumara and their family members. The letter also confirmed that sponsorships for the group had been approved on the Quebec side, issued by the Ministère de l'Immigration, de la Diversité et de l'Inclusion, and that the applications were "actively being processed by Canadian visa officials in Hong Kong."
Maclean's reached out to Hussen's office to ask for an update on the cases of the remaining Snowden refugees in Hong Kong. A communications officer at Immigration said they "cannot comment on specifics of a case without the applicant's consent."
"I'm of the view that political pressure has come down on Trudeau from other countries such as the United States," Tibbo says. "There is absolutely no rational reason why Trudeau [has stalled], because his government does have powers to expedite processing of these cases. Why has there been this delay? Why have you separated a little girl from her father and her sister?"
Sethumdi and Keana talk on video chat every week. Sethumdi asks Keana to go to the window or to the sidewalk in front of the apartment—she wants to see what Montreal looks like.
In July, after Séguin returned to Montreal from a trip to visit his clients in Hong Kong, he presented Keana with a letter:
"Dear Keana," Sethumdi wrote, "I really miss you. I like the T-shirts you sent me, and our brother likes the dinosaur, he plays with it every day. I hope now you can speak French. After I come to Canada, can you teach me French? And can you show me around Canada? I really want to come to Canada and play with you on snow. I also want to make snowmans with you. Good luck [in the] future. From sister, Sethumdi."
---
This article appears in print in the November 2019 issue of Maclean's magazine with the headline, "Taking care of America's most wanted." Subscribe to the monthly print magazine here.
@repost Debt Settlement Divorce
Via Separation Spousal Support
source https://www.macleans.ca/news/canada/how-hong-kong-refugees-who-sheltered-snowden-found-a-new-life-in-canada/
October 11, 2019