BRUSSELS — Britain and the European Union have a Brexit deal — and if it is ratified, people and businesses will finally have a measure of certainty about what lies ahead.
That's a big if. This is not the first time the two sides have proclaimed an agreement — only for it to be shot down by lawmakers in London. Former Prime Minister Theresa May struck a deal with the EU in December 2018, but Parliament rejected it three times.
Here's a look at what is in the new agreement, and how it differs from May's rejected deal.
IRISH BORDER
Ever since negotiations began more than two years ago, the key hurdle to a deal has been finding a way to keep goods and people flowing freely across the border between EU member Ireland and the U.K.'s Northern Ireland — the only land border between the U.K. and the bloc. An open border is vital to the regional economy, and underpins Northern Ireland's peace process .
May's rejected deal contained a policy known as the backstop that kept Northern Ireland in harmony with EU trade and customs rules to eliminate the need for border checks. But that was opposed by Brexit-supporting British lawmakers, who said it would hamper Britain's ability to strike new trade deals around the world.
British Prime Minister Boris Johnson has insisted that all of the U.K. — including Northern Ireland — must leave the bloc's customs union, which would seem to make border checks and tariffs inevitable.
The proposed deal solves the problem by keeping Northern Ireland aligned with the rules of the EU single market for goods — so border checks are not needed — and also eliminating customs checks at the Irish border. Instead, customs checks will be carried out and tariffs levied by Britain on goods entering Northern Ireland that are destined for the EU.
That effectively means a customs border in the Irish Sea — something the British government long said it would not allow.
But the EU has compromised, too, by allowing Northern Ireland special access to its single market. And the deal gives Northern Ireland a say over the rules, something that was missing from May's previous rejected agreement. After four years, the Northern Ireland Assembly will vote on whether to continue the arrangement or end it.
___
Apart from the section on Northern Ireland, the deal is largely the same as May's rejected withdrawal agreement. It lays out the terms of Britain's departure, including:
TRANSITION PERIOD: If the deal is ratified, Britain will leave the EU on Oct. 31 but remain inside the bloc's single market and bound by its rules until the end of December 2020, while the two sides work out a new trade relationship.
DIVORCE BILL: Britain agrees to cover contributions to staff pensions and commitments to EU programs the U.K. made while a member for the funding period that runs to 2020. The bill has previously been estimated at about 39 billion pounds ($50 billion).
CITIZENS' RIGHTS: EU citizens now living in Britain, and Britons living or working in EU countries, won't lose their rights to live and work in those areas.
TRADE: In a non-binding political declaration that accompanies the withdrawal agreement, the two sides promise "an ambitious, broad, deep and flexible partnership across trade and economic co-operation with a comprehensive and balanced Free Trade Agreement at its core."
Details of that trade deal, and many other aspects of the future relationship, will only be settled once the U.K. has left.
EU leaders worry that Johnson's Conservative government plans to tack toward a low-tax, low-regulation economy after it leaves the bloc. To lessen this worry — and in a concession by the U.K. government — the declaration commits both sides to maintaining a "level playing field," with "common high standards . in the areas of state aid, competition, social and employment."
SECURITY: The two sides say they will have a "broad, comprehensive and balanced security partnership" but say the "scale and scope" of the relationship will depend on how close the future relationship is.
TRAVEL: EU citizens will lose the right to live and work in Britain — and vice versa — but citizens of the U.K. and the EU will not need visas for short visits.
___
Follow AP's full coverage of Brexit and British politics at https://ift.tt/2QQDXv6
Jill Lawless, The Associated Press
@repost Property Settlement after Separation
Via Spousal Support Guidelines
source https://toronto.citynews.ca/2019/10/17/whats-in-the-proposed-uk-eu-brexit-deal/
October 17, 2019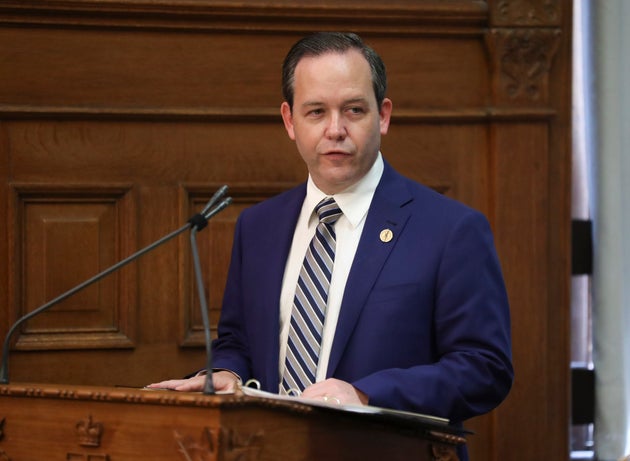 TORONTO — When the man who had forced Charlotte* to stay in the sex trade was arrested in 2015, she had no assets to her name. He had been taking all her paycheques and her payments from the Ontario Student Assistance Program (OSAP). 
"He just completely tarnished everything I worked for and everything that I had," Charlotte, whose real name cannot be used due to a tribunal-ordered publication ban, told HuffPost Canada.
"It was very, very traumatizing. It scars you."
Charlotte's lawyer, David Shellnutt, applied for funding through Ontario's Criminal Injuries Compensation Board (CICB) in 2018. The GTA mother-of-two got $30,000 later that year.
"It helped me a lot," Charlotte said. "It was good to know that, obviously what happened to me was horrible, and the government was willing to at least give me a new starting point."
She was able to pay off the debt from loans and phone bills that accumulated while she was being trafficked and bought a car, so that she can take her two young kids to school and to the park. 
PCs cap funding for pain and suffering
When Shellnutt told Charlotte that Ontario's Progressive Conservative government was getting rid of the CICB and capping pain and suffering payments at $5,000 in the meantime, she said her heart sank for future applicants. 
"I feel like $5,000 is just gonna be like a slap in the face," she said. 
"It's for their benefit," Charlotte said of the Ontario government that will save money from the decision. "It's not for us. It's like basically shutting us up and saying, 'We don't give a crap about you.'"
I feel like $5,000 is just gonna be like a slap in the face.Charlotte
The CICB paid out $32.8 million for pain and suffering in the 2017/18 fiscal year. Payments go to people who have been trafficked, victims of domestic violence and hate crimes, and the immediate family members of murder victims. 
Premier Doug Ford's government, in its first budget, amended the law so that pain and suffering payments would not exceed $5,000 and so that the board would eventually be dissolved. As of Oct. 1, the government terminated all new CICB applications and launched its replacement program, the Victim Quick Response Program+ (VQRP+), which only provides "short-term" financing for "essential" needs, like medical treatment, short-term counselling and funeral expenses. 
Government says it will provide support more quickly
A spokesperson for the Ministry of the Attorney General said the VQRP+ will get funding to victims more quickly than the CICB process did. 
"Victims no longer have to pay out of pocket for any eligible expenses, or relive their trauma through a long and complex process that took years to complete," Brian Gray told HuffPost by email.
"VQRP+ does not make decisions based on quantifying the amount of pain and suffering of a victim; rather, the program is designed to ensure victims receive the immediate and tangible supports they need when they need them."
The government is also increasing funding for short-term needs like transportation, accommodation and crime scene cleanup, Gray said.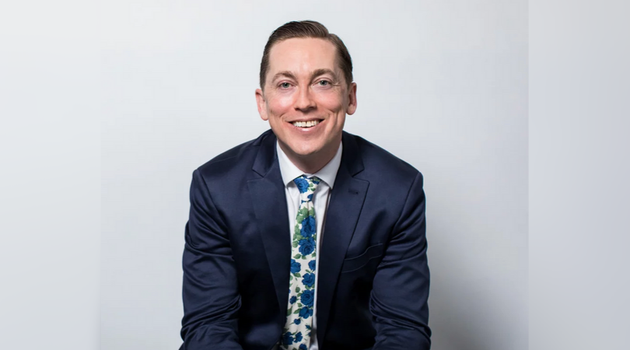 Shellnutt, Charlotte's lawyer, said the government's assurances are meaningless. 
"I'm a lawyer, and I'm like fumbling through different websites … I can't find any information on this," he said of the VQRP+. "What about someone who's been a victim of crime and is just trying to seek some help? Come on."
He said that the larger pain and suffering awards showed victims that the government believed their stories and believed that what happened to them was wrong.
"It's not enough to just get someone to a safe location. If we want people to reintegrate back into society and heal, we've gotta stick with them a bit longer than just getting them a safe hotel," he said.
"It's almost unfathomable to me that they would cut this."
For Charlotte, the $30,000 was helpful, but she still said it didn't come close to making up for what she went through.
"I, physically, mentally, emotionally, still have to deal with it for the rest of my life," she said. "It still haunts you."
She hopes to go back to school and eventually open a salon to create jobs for young women who might otherwise end up in the sex trade. 
"That's so dear to my heart now. I'll never be able to not think about that."
*Name has been changed
CORRECTION: A previous version of this story stated that Charlotte applied for compensation through the Criminal Injuries Compensation Board in 2016. She applied in 2018.
@repost Separation Spousal Support
Via Divorce Settlement Agreement
source https://www.huffingtonpost.ca/entry/ontario-cuts-compensation-victims-crime_ca_5da77ccce4b0b24e75dc63ff
October 17, 2019
CANBERRA, Australia — Ronan Farrow's new book is being sold in Australia despite threats of defamation lawsuits that the Pulitzer-winning journalist believes led some Australian retailers to drop the bestseller.
"Catch and Kill" covers events leading to Farrow's New Yorker magazine expose of Hollywood producer Harvey Weinstein's alleged sexual misconduct as well the reporter's account of his contentious divorce from his previous employer, NBC News. The detailed stories on Weinstein published by The New York Times and The New Yorker in 2017 shared a Pulitzer Prize and are credited with igniting the global #MeToo movement.
Farrow's book also makes repeated references to former National Enquirer editor in chief Dylan Howard, whose lawyers sent letters to Australian booksellers threatening lawsuits.
Amazon Australia and Booktopia declined to comment Thursday on their decisions not to sell Farrow's book.
A number of smaller Australian book retailers received letters from Howard's law firm McLachlan Thorpe Partners, but most did not.
Lawyer Andrew Thorpe, who signed the letters, did not respond when asked by AP who had received them.
One letter shown to The Associated Press said Howard believes the book contains "false and defamatory allegations." The letter warns that if the Australian publisher, Hachette Australia, is sued for defamation, "our client will have no alternative but to join you as a party to those proceedings as a distributor."
Hachett Australia spokeswoman Anna Egelstaff declined to comment on the legal threat but said the book had been distributed as planned.
"It's been distributed widely across Australia. It's now available in bookshops and some online retailers," Egelstaff said.
Farrow tweeted that some Australian book outlets had "caved and banned it due to frivolous legal threats."
Farrow added that he hoped Australian readers "can import or buy from an independent bookseller, and avoid outlets that yield to these kinds of intimidation tactics."
Robbie Egan, chief executive of the Australian Booksellers Association, said the two big online retailers were the only Australian outlets he knew of that had decided against stocking the book.
"There's no legal threat: it's just the threat of the possibility of legal threat," Egan said. "I can't recall anything like this and I've been doing it (selling books) for 25 years."
David Gaunt, owner of Gleebooks in Sydney, said he had not been notified by the publisher or anyone else of a legal threat. He had sold out of the book by Thursday.
"There's no way it would have got the publicity that it's got if it hadn't been for the attempt to ban it," Gaunt said. "Unless people contacted the publisher to say: 'What should I do?', the publisher is being very relaxed about the whole thing."
Mark Rubbo, managing director of Melbourne retailer Readings, said he disregarded the legal letter he received because of the important issues the book raised.
"The letter just said it may contain defamatory content — so it didn't say it did — and I didn't feel that was a strong enough reason not to sell it," Rubbo said.
Rod McGuirk, The Associated Press
@repost How Long Separated Before Divorce
source https://toronto.citynews.ca/2019/10/17/farrow-books-sells-across-australia-despite-legal-threat/
October 17, 2019
BRUSSELS — The Latest on Brexit (all times local):
8:10 a.m.
The leaders of British Prime Minister Boris Johnson's key Northern Ireland ally say they can't support the draft Brexit deal struck between the government and the European Union.
Support from the Democratic Unionist Party is key to Johnson's plan to get an agreement approved by parliament. But DUP leader Arlen Foster and the party's parliamentary chief Nigel Dodds say they "could not support what is being suggested on customs and consent issues."
Those arrangements are key to guaranteeing an open border between the U.K.'s Northern Ireland and EU member Ireland — the main obstacle to a Brexit deal.
Without the DUP's support, any deal is unlikely to be ratified by the U.K. Parliament.
Foster and Dodds said they would continue to work with the U.K. government to get a "sensible" deal.
___
7:30 a.m.
British Prime Minister Boris Johnson and his 27 counterparts from across the European Union are converging on Brussels for a summit they hope will finally lay to rest the acrimony and frustration of a three-year divorce fight.
Yet high anxiety still reigned on Thursday morning with the last outstanding issues of the divorce papers still unclear and Johnson uncertain whether his allies at home will back the compromises he needs to make a deal.
Technical negotiators again went into the night Wednesday to fine tune customs and VAT regulations that will have to regulate trade in goods between the Northern Ireland and Ireland, where the UK and the EU share their only land border.
The summit starts midafternoon and is slated to end some 24 hours later.
The Associated Press
@repost Separation Agreement
source https://toronto.citynews.ca/2019/10/17/the-latest-key-uk-party-says-it-wont-support-brexit-deal/
October 17, 2019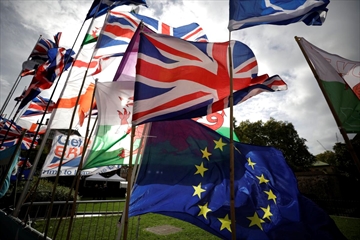 The European Union and Britain inched ever closer to a tentative Brexit deal on Wednesday, with the leaders of France and Germany saying they expected a deal could be sealed at the upcoming EU summit.
@repost Best Family Lawyer
Via Rehabilitative Spousal Support
source https://www.therecord.com/news-story/9647363-brexit-talks-close-in-on-tentative-deal-before-summit/
October 17, 2019