BERLIN — Political opponents say he's a Nazi and a court recently ruled he can be called a fascist, but to many Germans angry about immigration, Bjoern Hoecke is the leader they've been waiting for.
The 47-year-old former history teacher is predicted to lead the far-right Alternative for Germany to third or even second place in a regional election Sunday, despite being considered a possible extremist threat by the country's domestic intelligence agency.
A poll released Friday by public broadcaster ZDF forecast that the party, known by its German acronym AfD, would receive 21% of the vote in Thuringia, almost doubling its 2014 result in the state. The governing coalition of three left-wing parties is expected to lose its majority, according to the survey of 1,177 voters with a margin of error of up to 3 percentage points.
The vote in Thuringia, the reflects the difficulty mainstream parties have had confronting a politician who openly espouses racial ideology, has criticized Germany's efforts to atone for the Holocaust and has questioned whether Adolf Hitler was "entirely evil" — positions that would have been considered beyond the pale by most German voters until recently.
Like in other formerly communist eastern German states, where AfD is particularly strong, the outcome of Sunday's vote could force new and previously untested alliances between erstwhile political enemies united chiefly in their refusal to co-operate with the far right.
"I believe Hoecke is a Nazi," Mike Mohring, the lead candidate in Thuringia for Chancellor Angela Merkel's conservative Christian Democrats, told voters this week, making clear his party won't team up with AfD even though together they would likely have a majority.
In a book published last year, Hoecke laid out his view that a "strong broom" is required to "clear the pigsty," making clear that he would target migrants and political opponents using "well-tempered cruelty" if necessary.
Such language has alarmed even members of Hoecke's own party, which has twice tried unsuccessfully to kick him out. Former party leader Frauke Petry argued there was sufficient evidence to demonstrate that Hoecke had written pseudonymous articles for neo-Nazi magazines, a conclusion shared by Germany's domestic intelligence agency.
Hoecke has denied writing for neo-Nazi magazines or being an extremist. Still, he marched publicly alongside known extremists at a public rally last year and last month a regional court rejected Hoecke's complaint against protesters who described him as a "fascist," citing the contents of his book.
A strong result in Thuringia could cement Hoecke's position within the party, offering him a strong platform in upcoming leadership elections.
Since its founding in 2013, the party has drifted steadily to the right, embracing many of the positions previously held by fringe parties while also attracting conservative voters unhappy with Merkel's liberal policies on immigration.
Germany's security services have warned that far-right extremists feel increasingly emboldened, citing the killing in June of a moderate politician from Merkel's party who was shot dead by a suspected neo-Nazi, and the anti-Semitic shooting this month in Halle in which two people were killed.
Other parties have accused AfD of fueling the violence against political opponents and minorities with its vocal criticism of immigration, a charge the party has strongly denied.
Hammering home his message to voters in the final days of the campaign, Hoecke said AfD would "launch a deportation offensive 2020 if we get into government."
Frank Jordans, The Associated Press
@repost Family and Divorce Lawyer
Via Domestic Agreement Contract
source https://toronto.citynews.ca/2019/10/26/far-right-firebrand-heads-for-gains-in-german-regional-vote/
October 26, 2019
VANCOUVER — A young plaintiff in a lawsuit against the federal government says she has suffered the debilitating consequences of Lyme disease because climate change has expanded the habitat of disease-carrying ticks.
Sierra Robinson of Vancouver Island is one of 15 young Canadians suing the federal government for individual injuries they allege are the result of climate change.
In a lawsuit filed Friday, the youths ask the Federal Court to compel the Canadian government to develop a climate recovery plan using the best available science.
"Despite knowing for decades that GHG emissions cause climate change and disproportionately harm children, the defendants continue to cause, contribute to and allow GHG emissions that are incompatible with a stable climate capable of sustaining human life and liberties," the statement of claim says.
Among the consequences, rising temperatures have significantly increased the blacklegged tick population, their range and the length of season during which they are active, it says.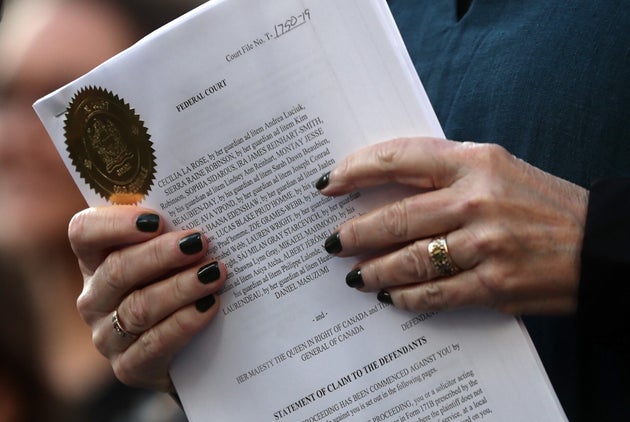 Robinson, 17, said in an interview that she was temporarily limited to a wheelchair and has experienced chronic pain, constant headaches, fibromyalgia and other conditions that were triggered by Lyme disease.
"These impacts have been more severe and prolonged during periods of higher temperatures and extreme weather events," the statement of claim alleges.
The youths announced the lawsuit at a rally Friday and were joined on the steps of the Vancouver Art Gallery by Swedish activist Greta Thunberg.
The allegations in the statement of claim have not been tested in court.
The Department of Environment and Climate Change says the government has a plan to combat climate change.
The Pan-Canadian Framework on Clean Growth and Climate Change has more than 50 concrete actions to fight climate change and encourage economic growth. It was developed over one year and includes phasing out coal, putting a price on pollution, building thousands of public transit projects across the country and investing in clean technology, the department says.
"The government of Canada is ambitiously tackling climate action, and will remain steadfast in its commitment in fighting it," it says.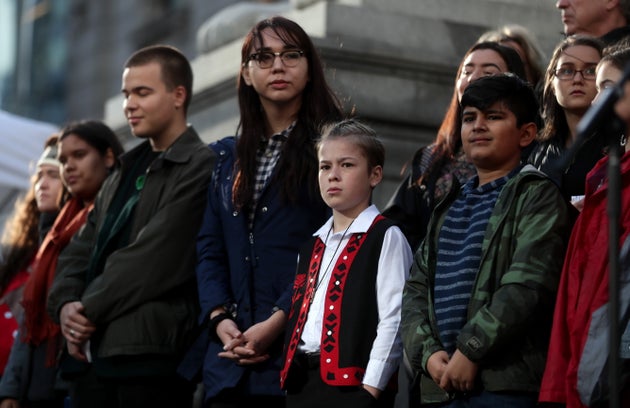 But the court documents say Canada remains one of 10 highest greenhouse gas emitters in the world in terms of total national emissions. The science is "unequivocal" that dangerous climate change is upon us due to human activity, including the combustion of fossil fuels, the statement of claim says. 
The government is therefore in violation of the plaintiffs' charter rights to life, liberty, and security of the person, as well as their right to equality because young people are disproportionately affected by the affects of climate change, it alleges.
Lawyer Christopher Tollefson told the crowd that the "end game" is to see the court compel a "credible climate recovery plan based upon the best available science."
"As the lawyers on the case, we know it will be difficult. And we've talked about it with the plaintiffs and they know it will be difficult too," he said.
Youth presently impacted by climate change
The David Suzuki Foundation, which is a partner in the case, did a broad search for appropriate plaintiffs and found 15 who range in age from seven to 19, CEO Stephen Cornish said in an interview.
"We needed to find youth that already have been impacted by climate change to show the damages are today, not just tomorrow," he said.
While the goal of the lawsuit is a court-ordered climate plan, Cornish said he believes it could affect political change without being won in court.
"We believe politicians, business leaders, municipal leaders will start taking responsibility when they hear from these young people."
The youths told the crowd they've suffered harms ranging from mental health challenges to injuries from wildfire smoke.
Lead plaintiff Cecilia La Rose, 15, was diagnosed with allergy-induced asthma after an attack in 2010 that sent her to hospital, the court documents say.
Cold temperatures exacerbate her condition and extreme temperatures in Ontario have had a "severe impact" on her lungs and ability to participate in daily activities. After playing competitive soccer for nine years, she quit this year because of the strain on her lungs, the statement of claim alleges.
"In the last two to three years, Cecilia has experienced more severe asthmatic episodes due to the extreme rise and fall in temperatures, and longer periods of high pollen counts due to a longer warm season in Toronto," the documents say.
Cooling stations were set up at her school last year during a heat wave but they weren't enough for La Rose, who missed several days of school.
"As a result of the heat, Cecilia experienced loss of concentration and severe difficulties breathing. The risk of an acute asthma attack in these conditions caused Cecilia and her family to keep her home," the statement of claim says.
Also on HuffPost:
@repost Filing for Custody
source https://www.huffingtonpost.ca/entry/climate-lawsuit-canada_ca_5db37aa1e4b079eb95a3ae6b
October 26, 2019
HONOLULU — A judge says a 93-year-old Native Hawaiian heiress doesn't need a guardian to take care of her but is ordering a hearing to determine whether she needs a conservator to manage her $215 million trust.
Abigail Kawananakoa's wealth has been tied up in a legal battle since her 2017 stroke.
She's considered a princess because she's a descendant of the family that ruled Hawaii before the kingdom's 1893 overthrow.
Board members of her foundation and ex-employees say her wife is manipulating her. Lawyers for the couple dispute that.
Native Hawaiians have been watching the case because they're concerned about the fate of the foundation she set up to benefit Hawaiians.
The couple's lawyers said Friday that Kawananakoa should be able to do what she wants with her money.
Jennifer Sinco Kelleher, The Associated Press
@repost Collaborative Divorce
source https://toronto.citynews.ca/2019/10/25/native-hawaiian-heiress-faces-court-test-to-control-millions/
October 26, 2019
EDMONTON — A Somali refugee has been found guilty of trying to kill a policeman outside a football game as well as four pedestrians who were struck with a U-Haul van — an attack originally investigated as possible terrorism.
Jurors convicted Abdulahi Hasan Sharif of five counts of attempted murder, along with aggravated assault against the officer, criminal flight causing bodily harm and dangerous driving.
"We want to thank the jury members for the time and attention that they paid to this case," Edmonton's chief Crown prosecutor Shelley Bykewich said outside court Friday. "They had a very difficult task and a significant amount of evidence to go through the past three weeks."
One male juror wiped away tears as the verdict was read.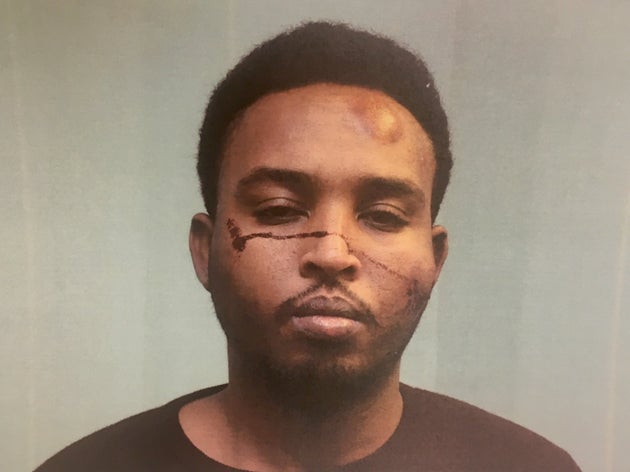 Sharif, 32, was not represented by a lawyer and had pleaded not guilty to all 11 charges.
Greg Lazin, a lawyer who was appointed by the court to help Sharif, said it was one of his most difficult trials in 37 years.
"My role was not to act for Mr. Sharif but to attempt to provide a sense of balance," he said. "It is extremely difficult to be completely neutral in any kind of file."
'Level of non-participation' from accused
The trial heard from about 40 Crown witnesses. Sharif declined to call any witnesses and did not testify in his own defence.
Lazin said he has been involved in cases where an accused refuses to participate in a trial or a sentencing. "I have not been involved in a case where there has been this level of non-participation."
Sharif didn't ask for Lazin's help and showed little emotion as witnesses took the stand.
Const. Mike Chernyk testified that he was on traffic duty outside an Edmonton Eskimos game when he was struck by a car. He next remembered a man on top of him, stabbing him in the head with a knife.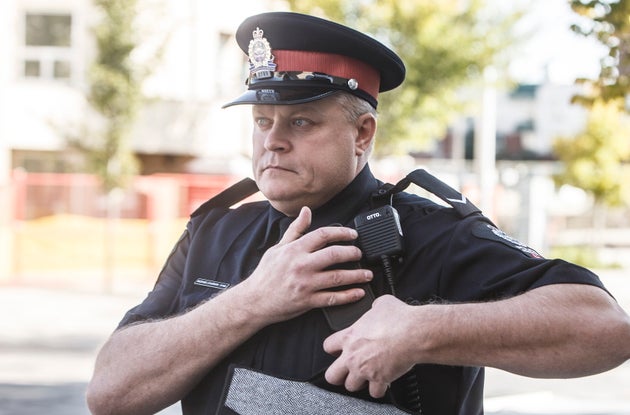 A woman and her boyfriend who were walking their dogs near the stadium said they heard a car rev its engine before it rammed into a barricade and the police officer.
After attacking the officer, Sharif struck and injured four pedestrians as he drove a speeding U-Haul van through the city's downtown.
Jack Zubick, Paul Biegal, Jordan Stewardson and Kimberley O'Hara  told court about being hit and how they coped with broken bones, anxiety and depression.
O'Hara was in the courtroom Friday, but declined to comment after the verdict.
The jury also heard from an undercover police officer who testified that Sharif detailed the attack in a holding cell the next morning.
"Mr. Sharif advised that he did something really bad … that last night was like a dream," said the Mountie.
He said Sharif went on to detail the attack on Chernyk. He also spoke of fleeing from police in the van and hitting several people.
Investigated prior to the attack
The Crown argued during its closing statement that Sharif went to extraordinary lengths to cause as much chaos and destruction as possible.
The jury didn't hear about how Alberta's Integrated National Security Enforcement Team initially investigated the attack as an act of terrorism.
In the days that followed, police revealed that Sharif had been investigated two years earlier for espousing extremist views. An Islamic State flag had also been found in his car.
Sharif was never charged with any terrorism offences.
Sentencing arguments are to be heard on Dec. 12 and 13.
Sharif has declined to participate in a pre-sentencing report, which can help judges determine punishment based on an offender's background.
This report by The Canadian Press was first published on Oct. 25, 2019.
@repost Divorce Papers
source https://www.huffingtonpost.ca/entry/edmonton-van-attack-sentenced_ca_5db35990e4b079eb95a3614c
October 26, 2019
Staff of the newly elected representative of Ottawa Centre, Catherine McKenna, arrived at her campaign office Thursday morning to find a misogynistic slur written on the front window. The word used — "cunt"— was spray-painted in red across her photo, obscuring her face from view.  
Although the exact origins of the word are fuzzy, more recently and in a North American context, the etymology of the word "cunt" carries a misogynist meaning: it is commonly used as, and understood to be, a vulgar reference to women's genitalia that is meant to sexualize and demean them. When used as a noun, its purpose is to denigrate women who are thought to be mean, disagreeable and generally unpleasant. It's a nasty word reserved for "nasty" women.
It is also a go-to slur for online attackers, taking pride-of-place on many misogynists' vocabulary lists. It was frequently used to attack Hillary Clinton during her 2016 presidential bid. If you are a woman and have publicly asserted an opinion (either online or in real life), there is a decent chance that you may have been called this word, although presumably not in as public a manner as Catherine McKenna's misogynistic attacker(s) did to her this past week. 
What has McKenna done to warrant such an attack against her?
'A warning signal sent to all women'
The first strike against her is that she sought re-election. The decision to run again must have been a difficult one for McKenna and her family, made as it was in the context of a persistent campaign of online hate directed at her since she became a cabinet minister in 2015. In spite of the efforts of her faceless, anonymous online attackers, McKenna then proceeded to beat out 10 rivals to win back her riding in this election. She will likely be invited to sit on Justin Trudeau's second gender-balanced cabinet — if not as the next minister of the environment and climate change, then on some other portfolio.
The word used to demean McKenna this week was both personal and political. Personal, in that it hit closer to home than the online vitriol directed at her in the past. The perpetrator(s) was in her riding (or came there), found her office, and then wrote a vile, misogynistic word over her image — or rather, over the image of her face — erasing it from public view. This action is more personalized than the long-running online intimidation campaign that has thus far failed to force her to "self-select" out of politics.
The attack was also political in its very public display of a generalized hatred towards women. This is because while sexism and threats of violence are often directed at a lone woman politician, they are also intended to telegraph a broader message that women have no place in politics.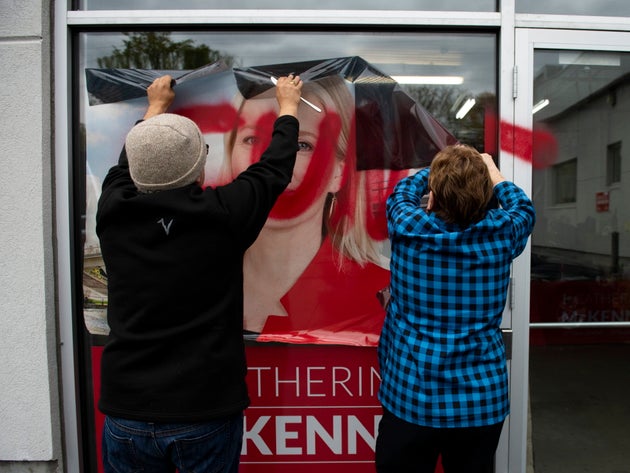 Although men politicians are threatened and harassed, women and racialized minority politicians tend to bear the brunt of such behaviours, precisely because they challenge the patriarchal belief that politics is for white men only. Women are also attacked in a more sexualized manner than men.
Misogynistic words and labels are used to shame and silence women who are, or who aspire to be, in public life. The vandalism of McKenna's office this week was a warning signal sent to all women, any woman, with the smarts, skills and ambition to step forward into public life: don't do it; otherwise, you'll be next.
Online misogynistic, racist and homophobic attacks have real-life consequences. People who are on the receiving end of such attacks can experience a loss of sleep, appetite, focus and productivity. Such behaviour can affect one's personal relationships, sense of well-being and safety. Online attacks can also escalate into real-life harassment and violence, including doxing.
Indeed, the campaign office incident is just the latest real-life misogynistic episode for McKenna, when a month before she announced that she had to hire security after a driver rolled down his window and yelled, "Fuck you, Climate Barbie" while she was out with her children.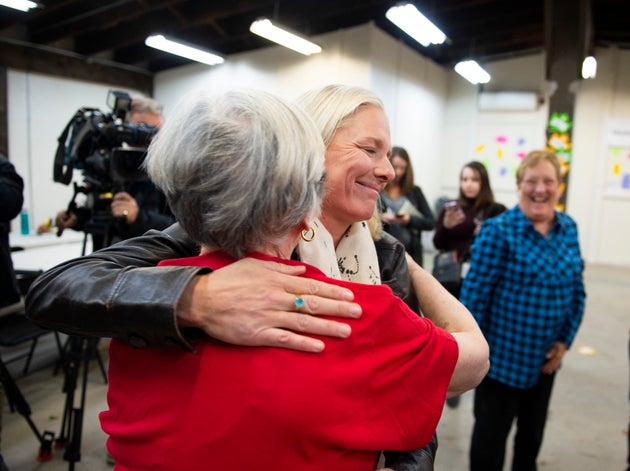 The second strike against McKenna is her record advocating for climate issues as former Minister of Environment and Climate Change. Women who speak out on climate change issues represent a double threat to those who cling to misogynist views. Not only do such women defy patriarchal expectations of leadership, they also espouse policies that pick at the delicate threads of heterosexual masculinity, which are closely entwined with industrialized capitalism and climate denialism.
Recall that just days before McKenna's office was vandalized, an Edmonton mural of global climate change activist Greta Thunberg was twice defaced.
A familiar pattern
The third strike against McKenna is that she speaks publicly and frankly about the sexist vitriol she faces, both on her Twitter account and in press conferences. Her outspokenness and candour about her fears and the implications of such attacks for women are often received with kindness and support. But they are also met with an extra dose of sexist vitriol against her.  
This is a familiar pattern. Other women and racialized minority politicians who have spoken out about sexism and/or racism in politics have also experienced this, such as former MP Celina Caesar-Chavannes.
An unspoken rule in Canadian politics seems to be that women are not supposed to speak about their experiences of sexism in politics, just as racialized minorities are not supposed to speak about their experiences of racism. To do either of these things would be a betrayal of both party loyalty and of the myth that Canada is an inclusive society where anybody can succeed at being politician — one only needs to throw one's multicultural hat into the ring to get started.
In the wake of the #MeToo and #BlackLivesMatter movements, it is possible that this unspoken rule may be relaxing (and, if it is, this would be a very good thing), but it remains in place enough that when women do speak out about their experiences of sexism publicly, the attacks against them amplify. And for every woman who does speak out publicly, there are many who do not for their own personal, legitimate reasons.
Unfortunately, the 2019 election leaves little cause for celebration. Incidents of sexist and racist slurs on lawn signs were reported. Canada's first racialized minority leader of a main political party was told to remove his turban in order to look more "like a Canadian." In the aftermath of the sitting prime minister's black and brownface incidents, as in the past as they are, a broader public discussion about systemic racism and misogyny in Canadian society did not take place during the campaign and has yet to happen. 
With only 29 per cent women elected into the House of Commons this week, there is much work to do.
Have an opinion you'd like to share on HuffPost Canada? You can find more information here on how to pitch and contact us.
Also on HuffPost:
@repost Alimony Attorney
Via Child Support Lawyer for Non Custodial Parent
source https://www.huffingtonpost.ca/entry/catherine-mckenna-office_ca_5db31a7de4b05df62ebe6170
October 26, 2019