FRESNO, Calif. — A close-knit Hmong community was in shock after gunmen burst into a California backyard gathering and shot 10 men, killing four.
"We are right now just trying to figure out what to do, what are the next steps. How do we heal, how do we know what's going on," said Bobby Bliatout, a community leader.
Sunday evening's attack killed Xy Lee, a Hmong singer and musician whose videos on YouTube have been viewed millions of times.
Also killed were Phia Vang, 31; Kou Xiong, 38; and Kalaxang Thao, 40, all of Fresno, according to the coroner's office. Three others remained hospitalized in serious condition, Community Regional Medical Center said in a statement.
No motive or suspects were identified by police.
"Our community is in mourning, and we still don't know what's going on, or who are the suspects," said Pao Yang, CEO of the Fresno Center, a Hmong community group.
The Hmong are an ethnic group from Southeast Asia. Many fled after fighting alongside the United States during the Vietnam War.
The Hmong are an ethnic group from Southeast Asia. Many fled after fighting alongside the United States during the Vietnam War.
There are about 300,000 Hmong living in the U.S., according to the 2017 American Community Survey by the U.S. Census. California has the nation's largest Hmong population and about 25,000 live in Fresno, comprising about 5% of the city's population of 525,000.
The gunmen targeted a house where about 16 men had gathered outside to watch football on television, police said.
At least two men armed with semi-automatic handguns walked through a side gate and without a word began firing randomly into the crowd before fleeing in the darkness, Police Chief Andrew Hall said.
The shooters did not speak, and no one reported getting a good look at them. Witnesses saw only flashes when the pistols were fired, Hall said.
Police were investigating whether the shooting was connected to a recent "disturbance" involving some of the people at the party, Hall said. He did not describe the incident other than to say it occurred within the last week.
Women and children inside the house weren't hit, Hall said.
The chief said at least 60 officers were investigating along with the FBI, Homeland Security and the federal Bureau of Alcohol, Tobacco, Firearms and Explosives.
"We're coming for you," the chief said of the attackers.
While police hadn't found any gang connections to the victims, Hall also announced the establishment of an Asian gang task force because of concerns about the possibility of retaliation or more violence ahead of the Hmong New Year, which is celebrated the week after Christmas and draws thousands to Fresno.
There have been 11 violent incidents related to Asian gangs in the city this year, three of them in November, police said.
An Asian-American man was shot to death at a home earlier Sunday but police had not linked that killing to the party attack, Hall said.
The mass shooting in a quiet, working-class neighbourhood erupted in the midst of a low-key family event, Hall said.
"This is truly a good group of people who were simply having a party," the chief said.
"It's very devastating, very," said Paula Yang, a friend of the homeowner, whose brother, Kou Xiong, died in the attack. "We don't know what to say to people, but we hope that the legal system will find justice."
She said the shooting has many in the community fearful.
"Even right now, families are gathering inside saying, what can we do to protect our home from this day forward?"
It was the third mass shooting in four days in California.
Last Thursday, a 16-year-old boy armed with a handgun killed two students and wounded three others at his high school in the Los Angeles suburb of Santa Clarita before killing himself.
On Saturday, a San Diego man in the midst of a divorce shot and killed his wife and three of their sons before killing himself. A fourth son was on life-support.
There have been eight mass killings in California so far this year, claiming the lives of 33 people, according to a database compiled by The Associated Press, USA Today and Northeastern University. That's a dramatic increase from previous years, with eight mass killings in the state for all of 2016-2018.
The increase mirrors the national trend in 2019. There have been 39 mass killings this year in the United States, compared with 25 in 2018, according to the database, which tracks homicides where four or more people are killed, not including the offender.
___
Rodriguez reported from San Francisco. Associated Press writer Stefanie Dazio in Los Angeles and news researcher Rhonda Shafner in New York also contributed to this report.
Terence Chea And Olga R. Rodriguez, The Associated Press
@repost Spousal Support Attorney
Via Divorce Advice
source https://toronto.citynews.ca/2019/11/19/deadly-attack-leaves-california-hmong-community-in-shock/
November 19, 2019
NEW ORLEANS — Survivors and descendants of those killed when a container ship collided with a U.S. Navy destroyer off Japan's coast are suing the ship's Japanese charterer, according to a lawsuit filed Monday that details the survivors' scramble for safety as water rushed in.
In dramatic detail, the lawsuit against Tokyo-based NYK Line lays out how survivors of the collision saw water rushing at them as they scrambled for the exits and, in some cases, had to swim for their lives. Seven U.S. sailors were killed in the collision that happened June 17, 2017, as the two ships were trying to merge into heavy traffic. An underwater gash sent water flooding into two sleeping compartments at a time when most of the nearly 300 sailors on board would have been sleeping.
Sailor Jackson Schrimsher was one of the last to make it out of the sleeping quarters alive, according to the lawsuit. He recalled a "wall of water" coming at him as he tried to make it to the door — "scuttle" in Navy parlance.
"He remembers a locker falling over onto him and a Sailor pushing him out from under it. By the time he reached the port-side scuttle, he was completely submerged. Plaintiff Schrimsher stuck his hand up out of the water through the scuttle, and was pulled to safety," the lawsuit said.
The lawsuits allege personnel aboard the ACX Crystal failed to follow procedures intended to warn their own crew and nearby ships of impending danger. For example, the lawsuit says it wasn't until one minute before the collision that ACX Crystal operators took the ship off autopilot and tried to evade a collision. The ACX Crystal also failed to sound any short blasts to alert the USS Fitzgerald of its position, the lawsuit alleges.
In a statement, David Schloss, a lawyer for the plaintiffs, said that the collision was "entirely avoidable."
"The negligent and reckless conduct of the Crystal's crew led to the horrific drowning deaths of seven young Navy sailors. These brave young men leave behind children, parents, spouses, and siblings who continue to try to make sense of the senseless," Schloss said.
A request for comment submitted on the company's website was not immediately returned.
The two lawsuits were filed Monday in federal court in Louisiana on behalf of relatives of the seven dead sailors and 40 sailors who survived as well as some family members of the survivors. The lawsuit is asking in excess of $287 million. The lawsuit says NYK Line had "principal responsibility for the navigation and/or operation of the ACX Crystal."
The lawsuit laid out the fear and panic likely experienced by the seven sailors who died as water flooded into the sleeping compartment.
"None of the decedent Sailors were killed by the initial impact of the collision. On the contrary, all decedent Sailors suffered from a significant period of extreme conscious pain and suffering and pre-death fright from the time of the collision until their deaths by drowning," the lawsuit states.
The collision was one of two deadly accidents involving American Navy personnel that summer. On Aug. 21, the USS John S. McCain — a Navy destroyer — collided with a tanker near Singapore. Ten sailors aboard the McCain died.
The Navy conducted a series of investigations and reviews into the two collisions, concluding that the accidents were the result of poor judgment, bad decision-making and widespread training and leadership failures by the commanders and crew who didn't quickly recognize and respond to unfolding emergencies.
The Navy concluded that the two crashes, as well as a third collision in May and a ship grounding, were all avoidable, and resulted from widespread failures by the crews and commanders who didn't quickly recognize and respond to unfolding emergencies.
A report recommended about 60 changes to address the problems — from improved training on seamanship, navigation and the use of ship equipment to more basic changes to improve sleep and stress management for sailors.
The Navy dropped all criminal charges against the commanding officer of the ship, as well at two other junior officers. One other junior officer pleaded guilty to a lesser charge of dereliction of duty.
___
Follow Santana on Twitter @ruskygal.
Rebecca Santana, The Associated Press
@repost Apply for Legal Separation
Via Divorce House in One Name Only
source https://toronto.citynews.ca/2019/11/18/wall-of-water-lawsuits-detail-deadly-navy-collision/
November 19, 2019
A 33-year-old man is facing charges after allegedly luring a child using social media during the summer of 2018.
Police said that in August 2018, a child was lured by a man using the Instagram username "ughshutupbrian" and the Facebook account "Brianmatthew22".
The same man also accessed and possessed child sexual abuse material on the Internet, investigators said.
On Aug. 22, officers from Toronto Police Services' Child Exploitation Section executed a search warrant in the area of Brown's Line and Lakeshore Boulevard West and took a suspect into custody in connection with the incident.
Brian Drury, of Toronto, has been charged with luring a child under the age of 18, possession of child pornography and accessing child pornography.
He is scheduled to appear in a North York courtroom on Dec. 5.
Anyone with information related to this incident is being asked to contact police directly or anonymously through Crime Stoppers. Reports of online sexual exploitation of children can also be made online.
@repost Seperation Lawyer
Via Legal Separation
source https://toronto.ctvnews.ca/toronto-man-charged-after-allegedly-luring-child-through-social-media-1.4691128
November 19, 2019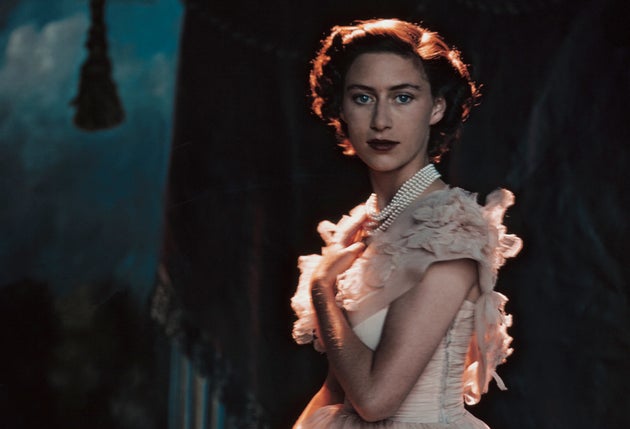 She may have been spare to the heir, but that hardly mattered to Princess Margaret.
While her older sister, Elizabeth, ascended to the British throne at the age of 25, Margaret fulfilled the responsibilities of her title while also living a life that was royally fun.  
With the spotlight more on her sister, Margaret partied with the Beatles, drank a tad too much and woke up late, taking "breakfast in bed and chain-smoking" for hours, as dramatized in the first season of "The Crown." She had a handful of tumultuous love affairs (eventually marrying and divorcing photographer Antony Armstrong-Jones, known as Lord Snowden), and traipsed around her vacation home Les Jolies Eaux on the Caribbean island of Mustique twice every year for three decades.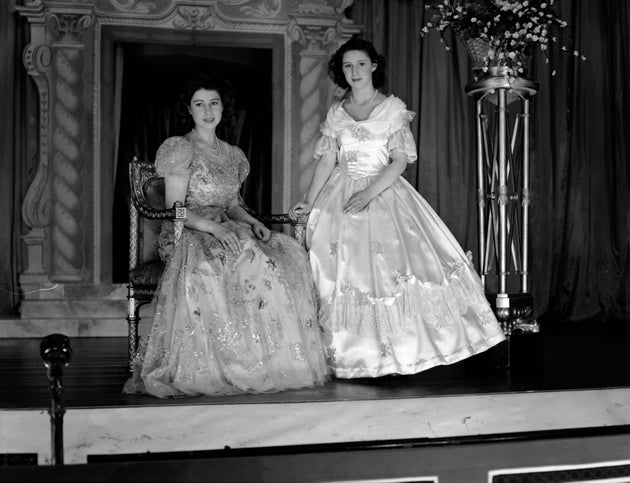 And through it all, she was dressed to the nines. Her style prowess was so on-point, it earned a nickname in the 1950s: "The Margaret Look."
Margaret favoured pretty floral print dresses and the floor-length ballgowns you'd expect of a princess in her youth. But by her 20s, she had introduced bold accessories to her look ― bright headscarves, mod sunglasses, feathery hats. 
In tribute to her fashion ― and because excitement for "The Crown" couldn't be higher ― we've rounded up 93 photos that capture Margaret at her most royal and most mod.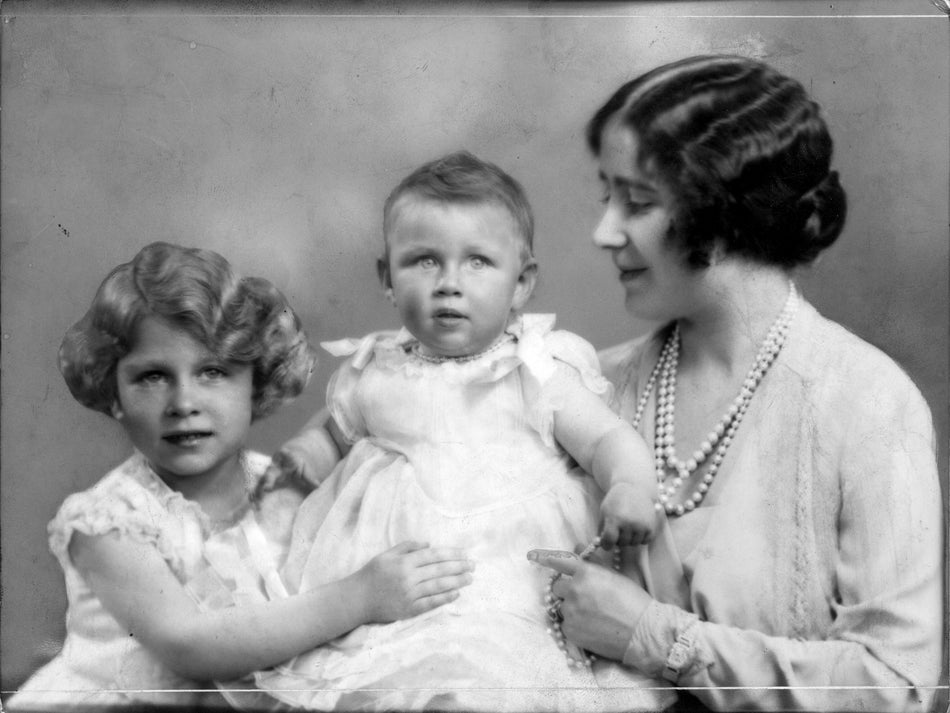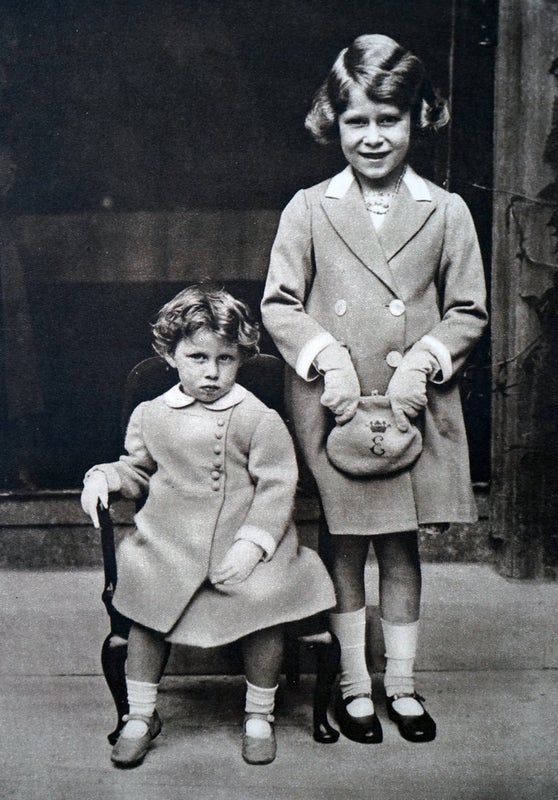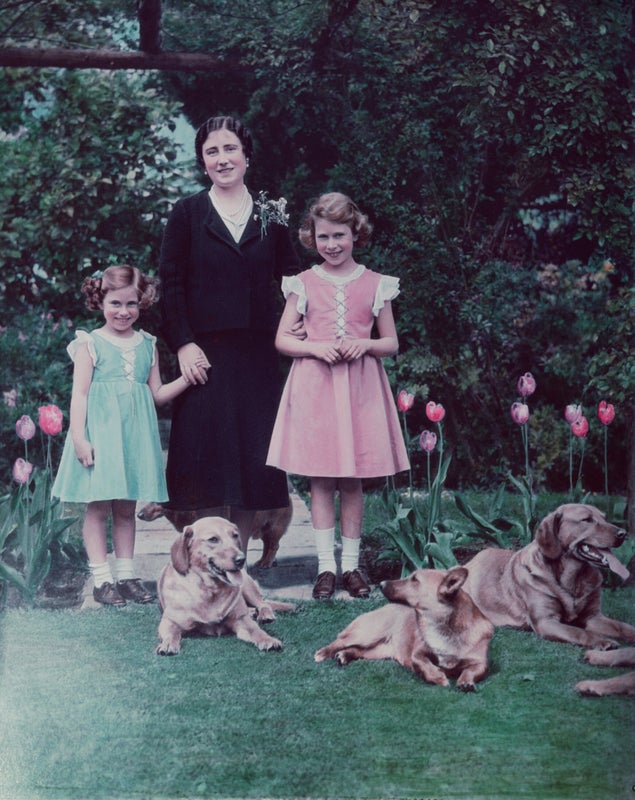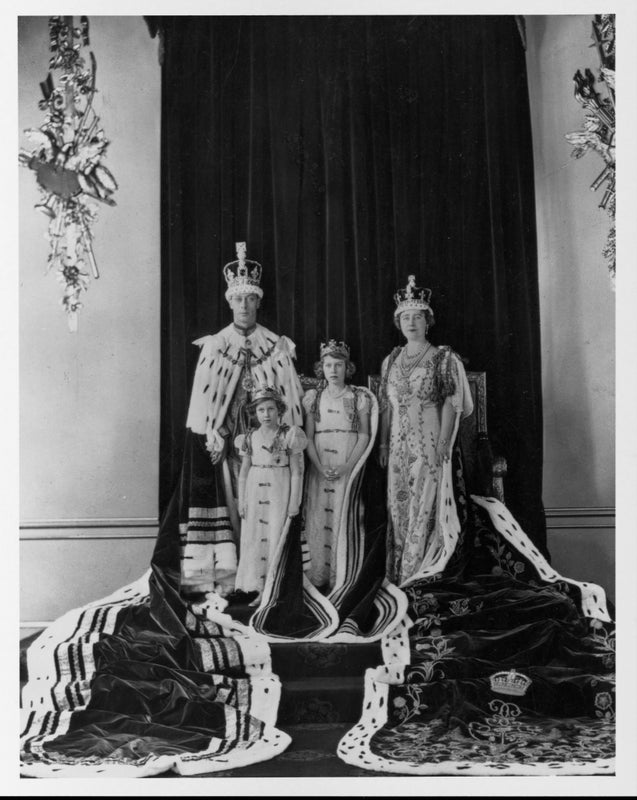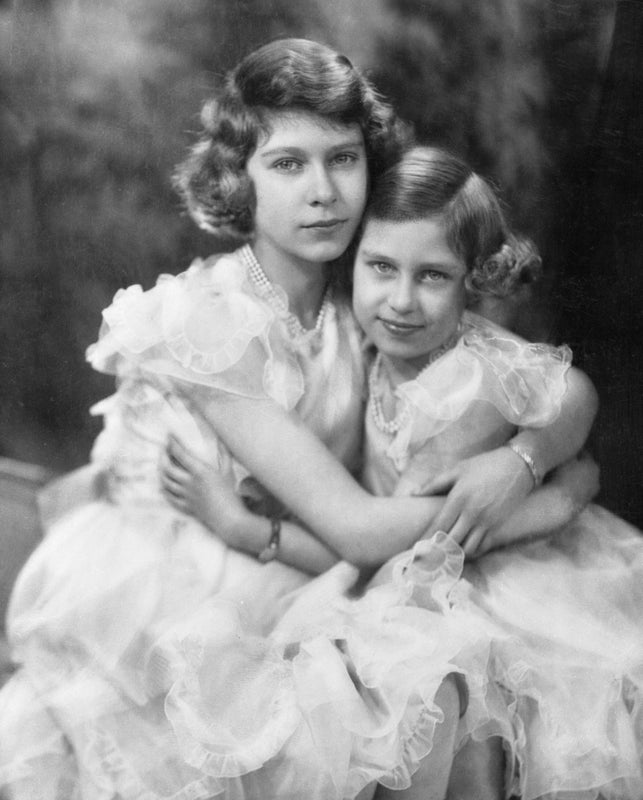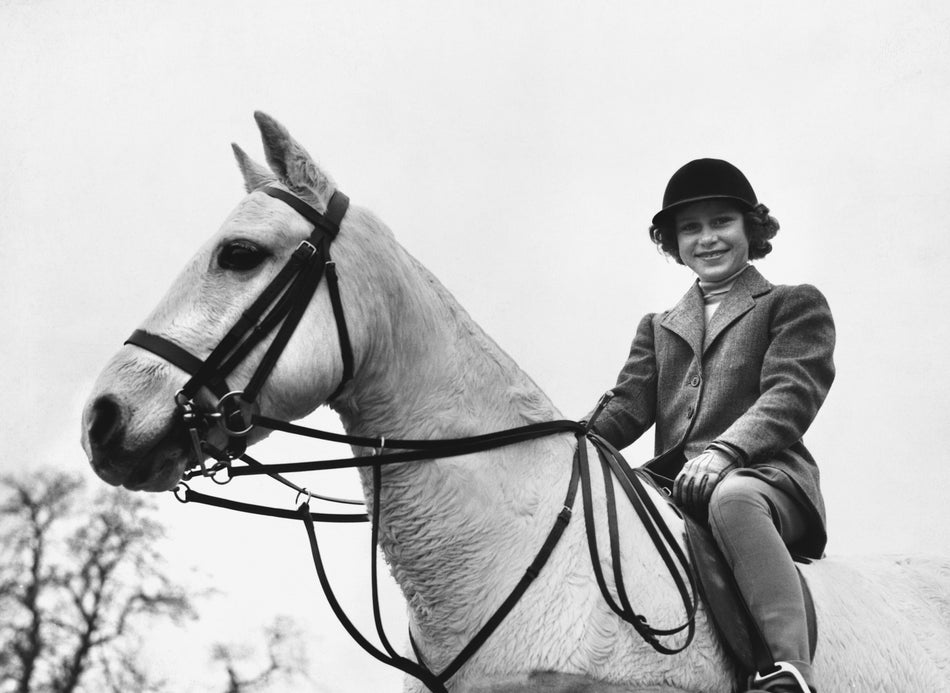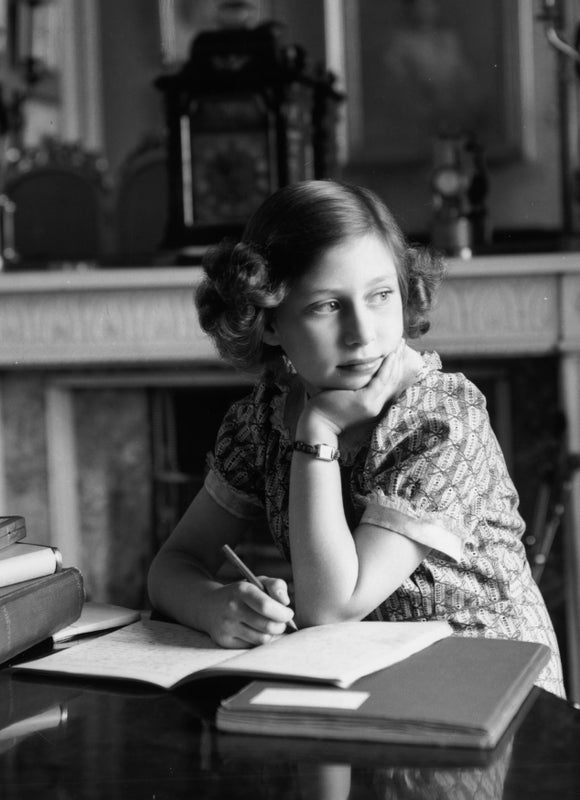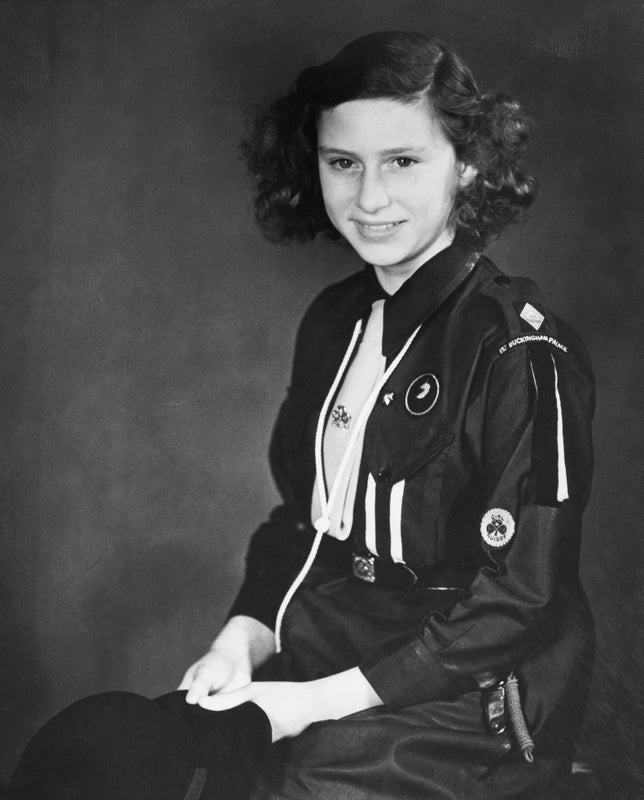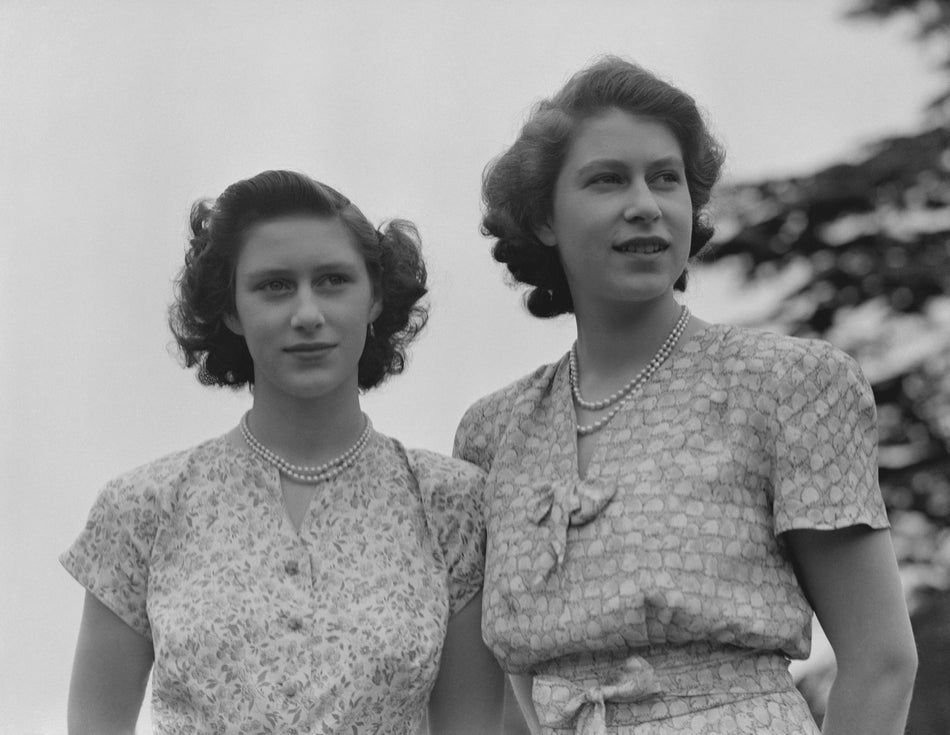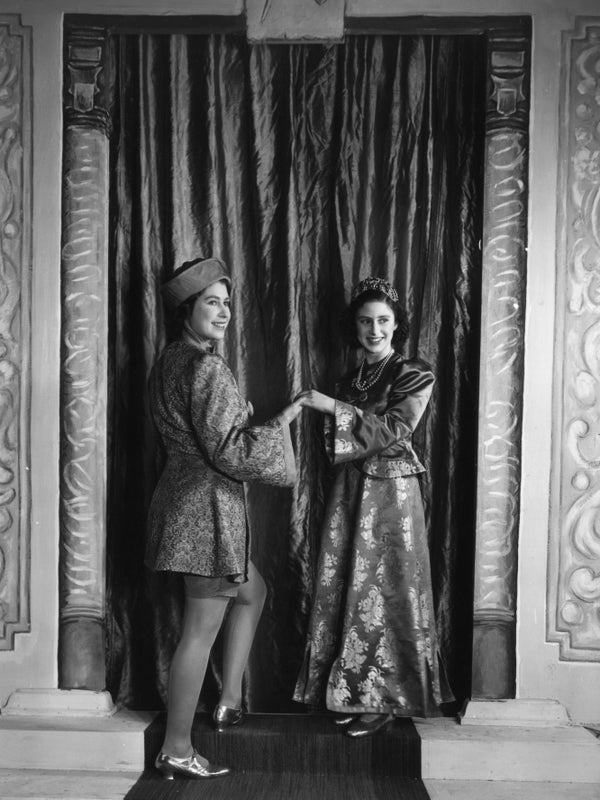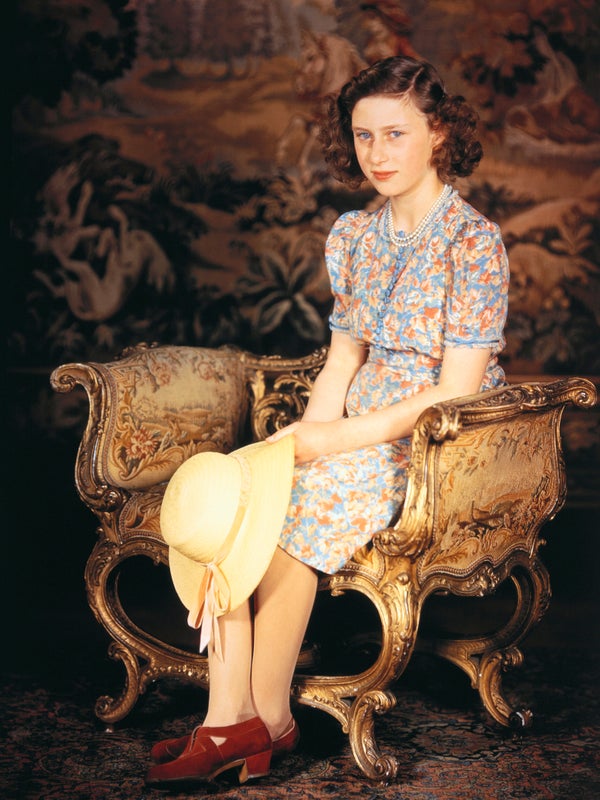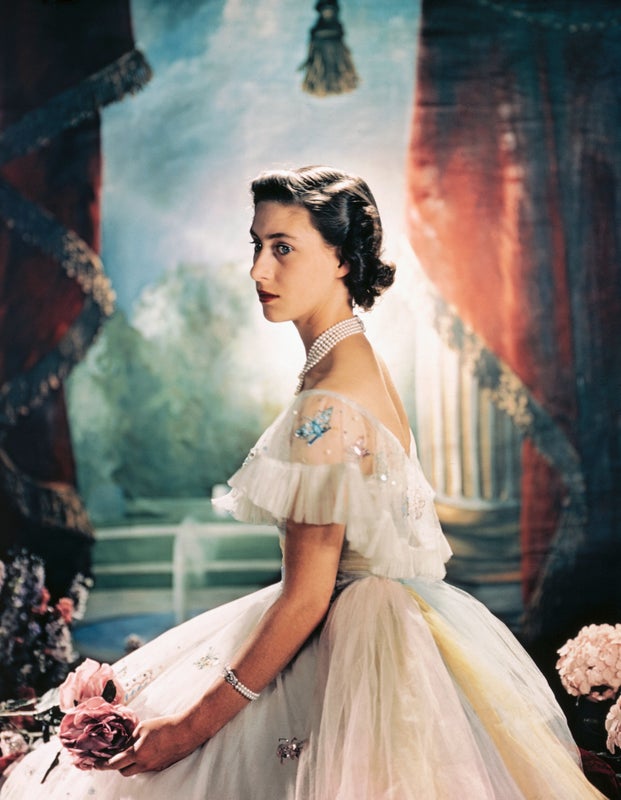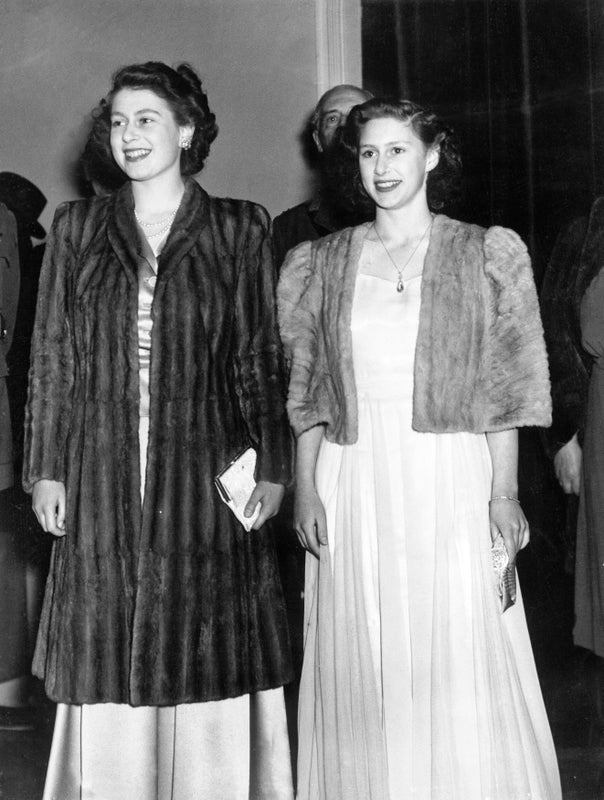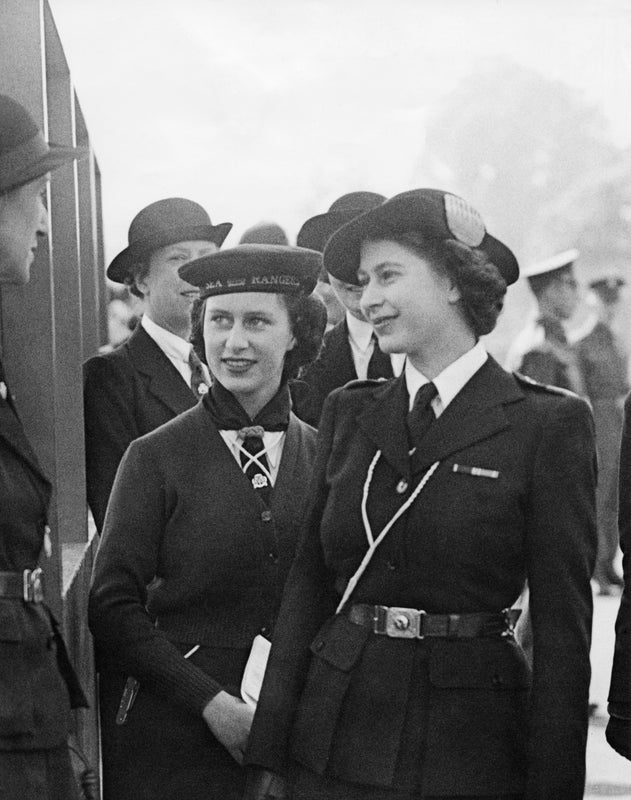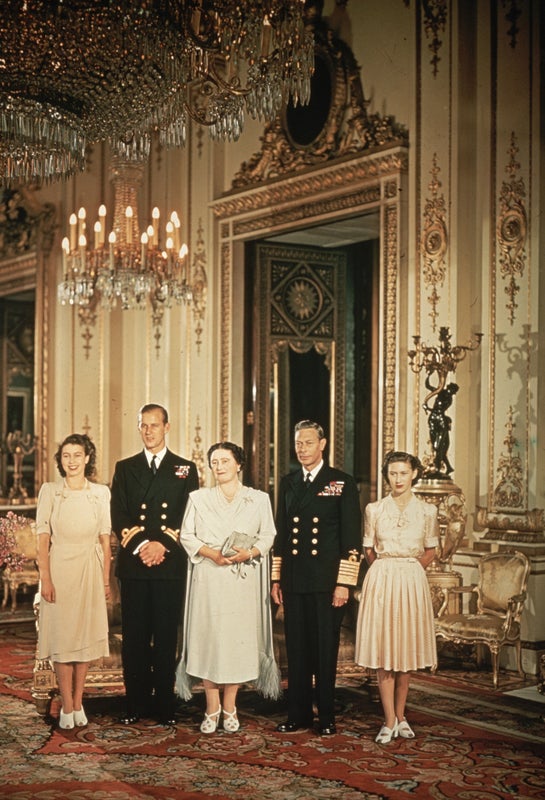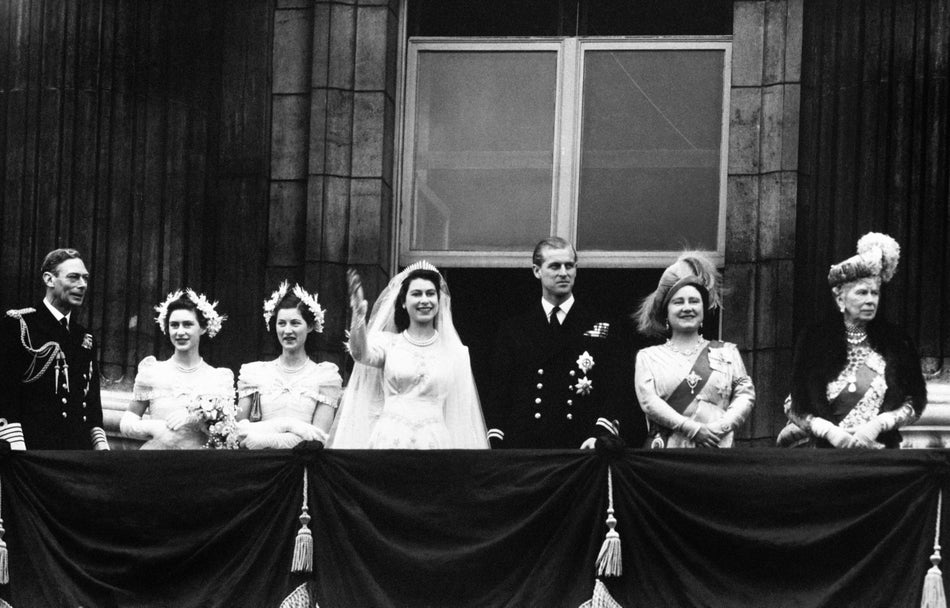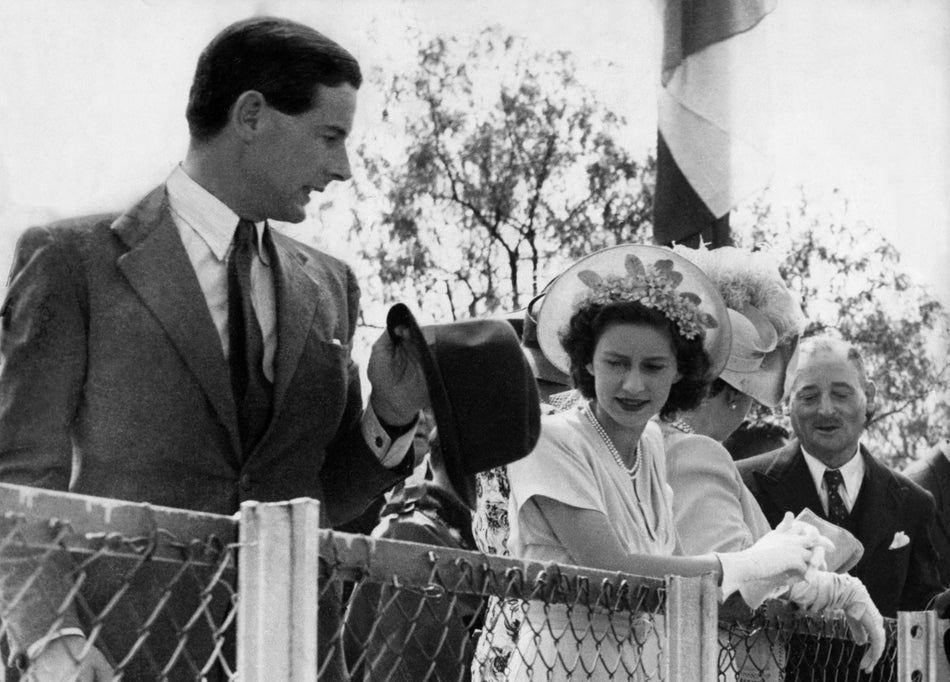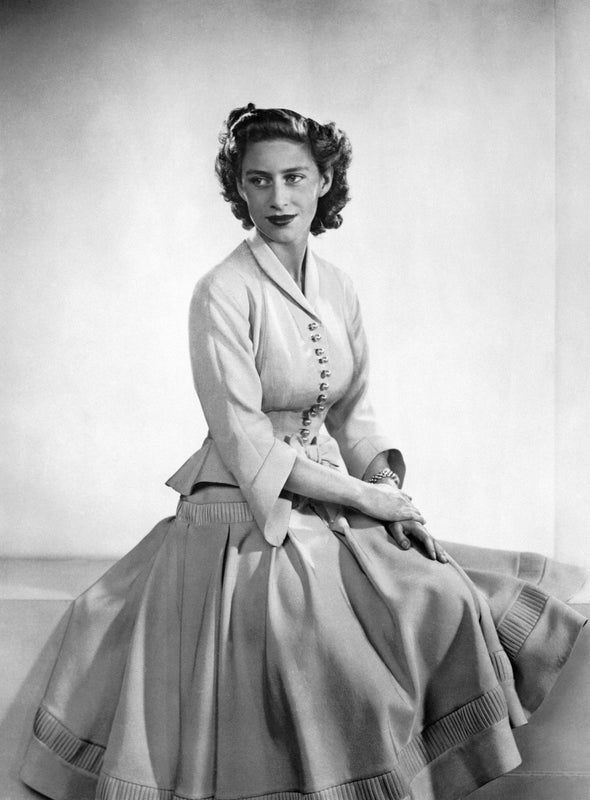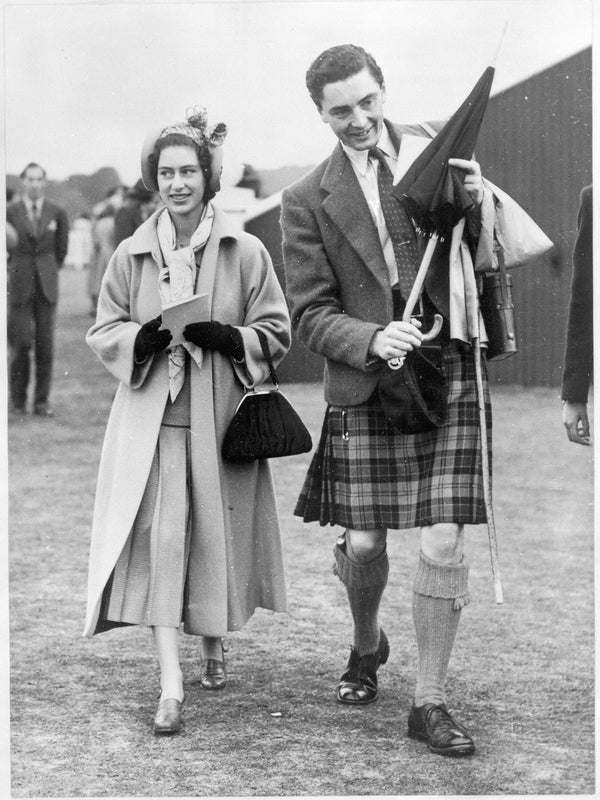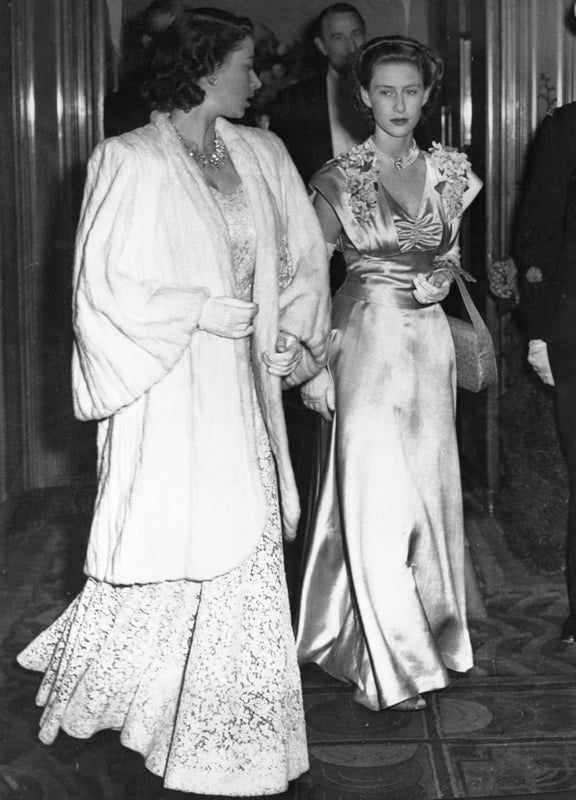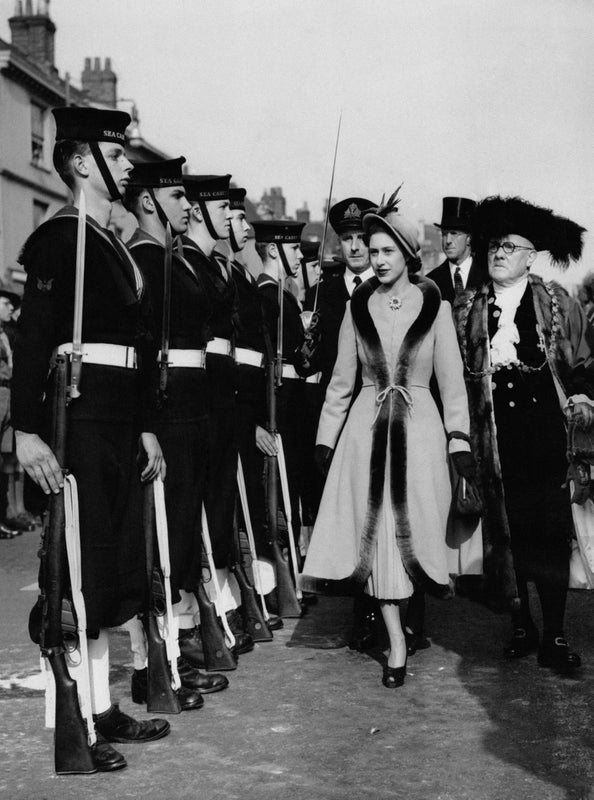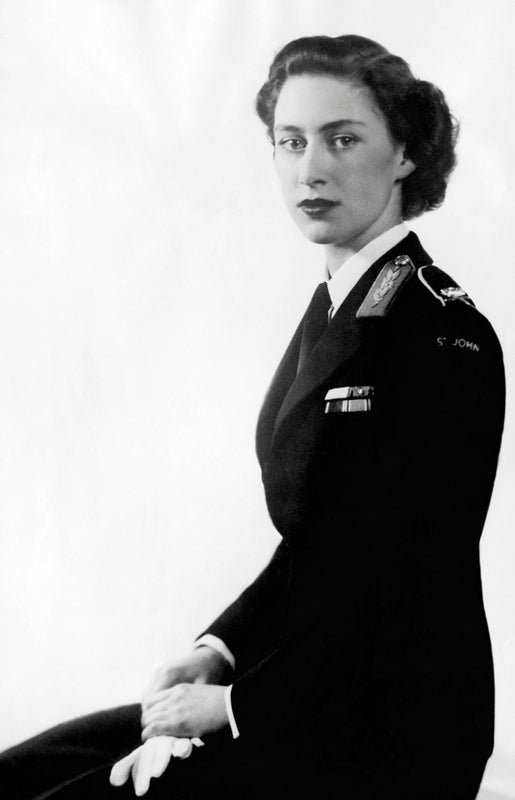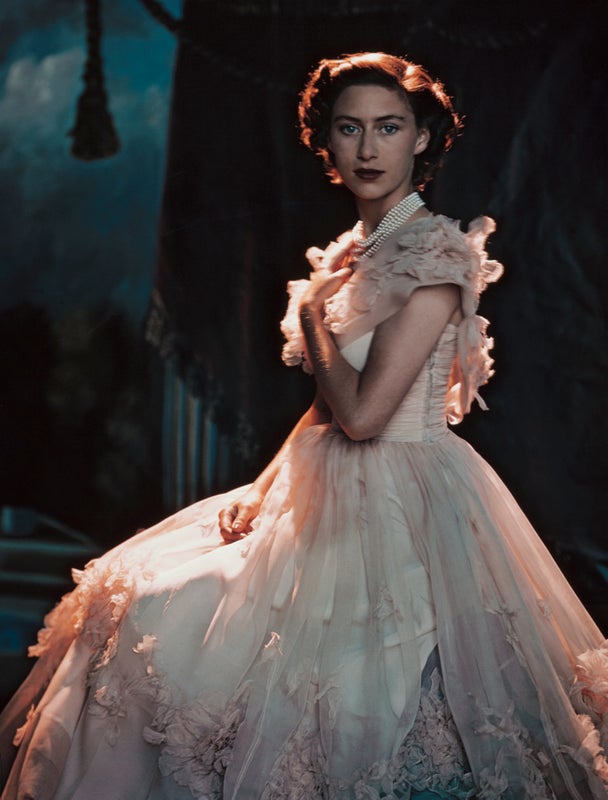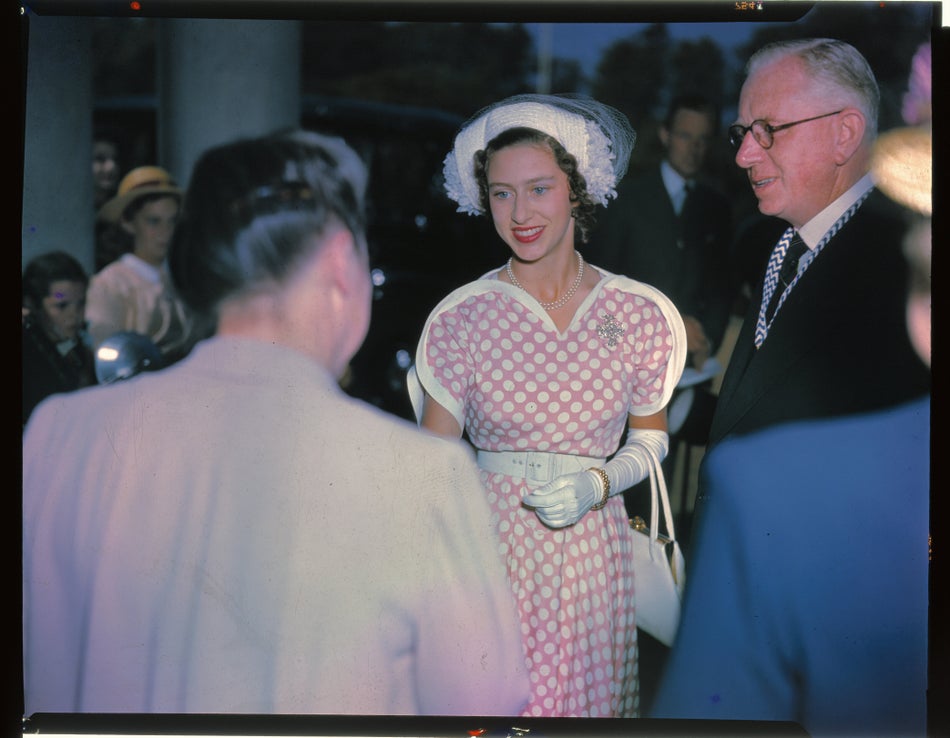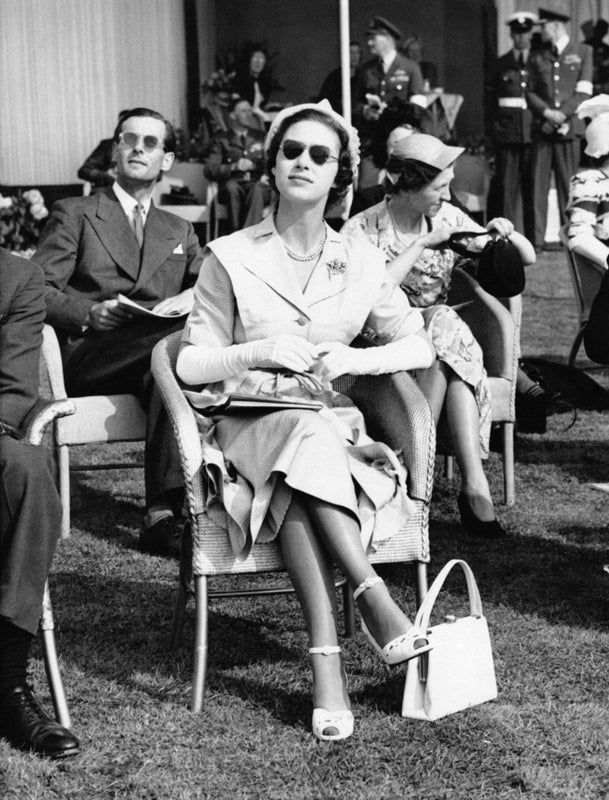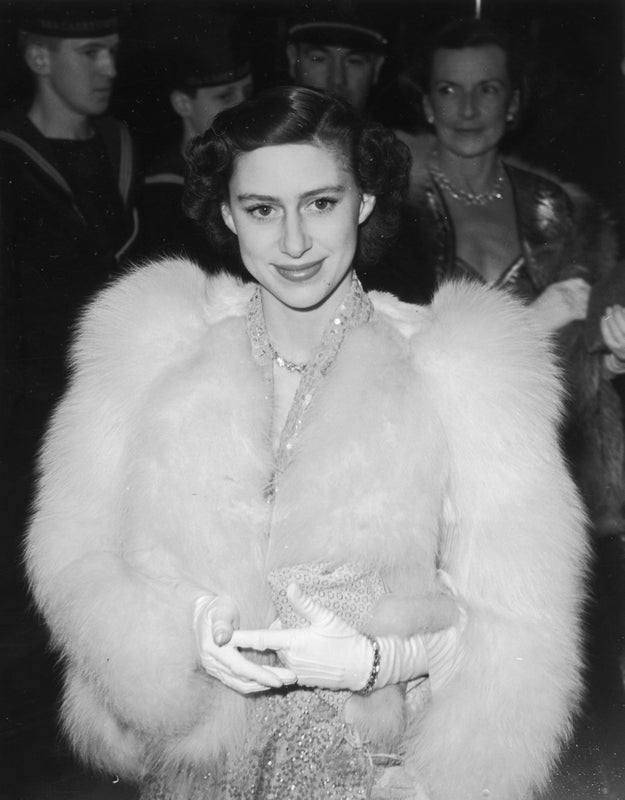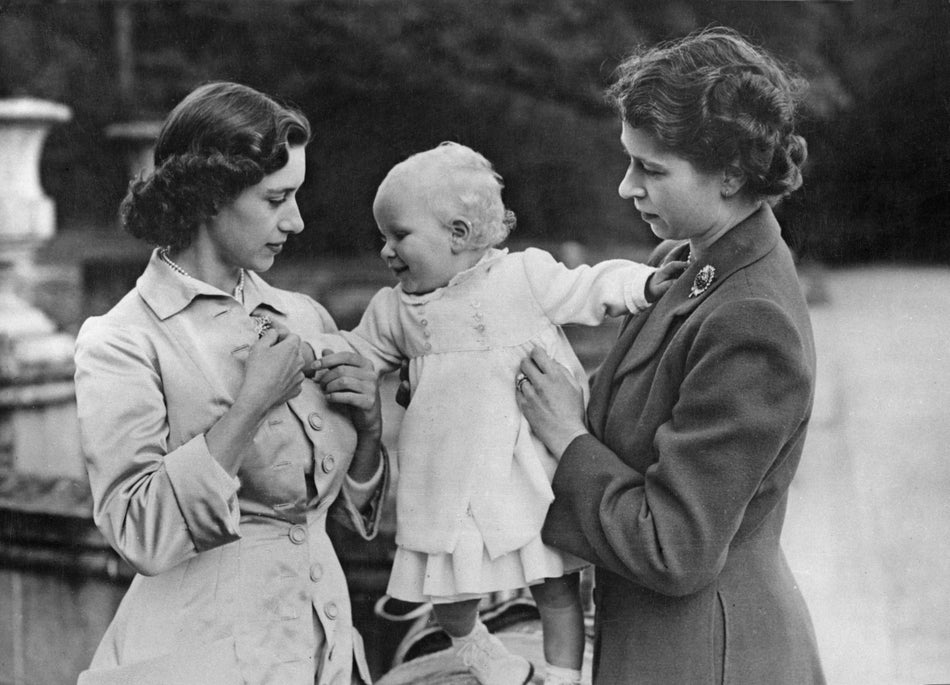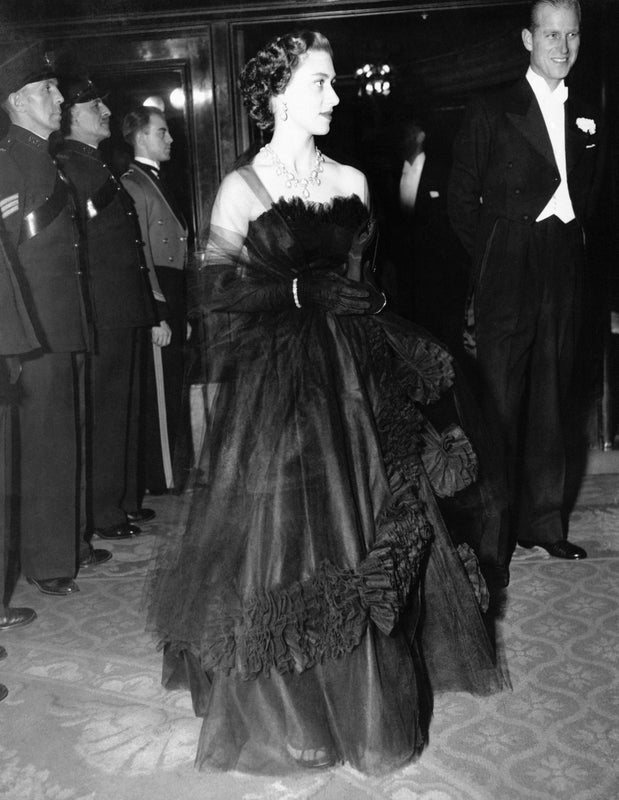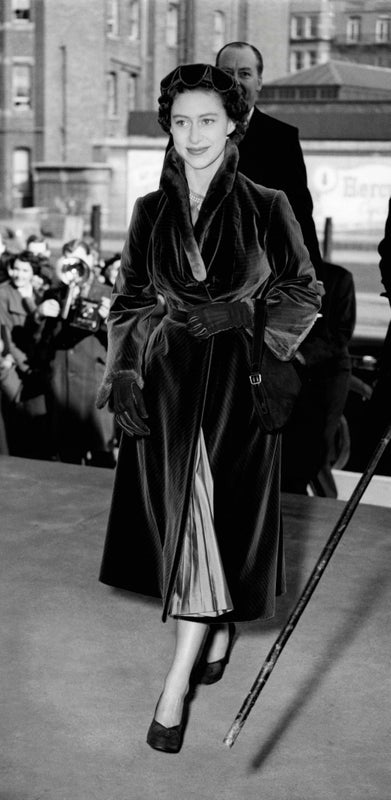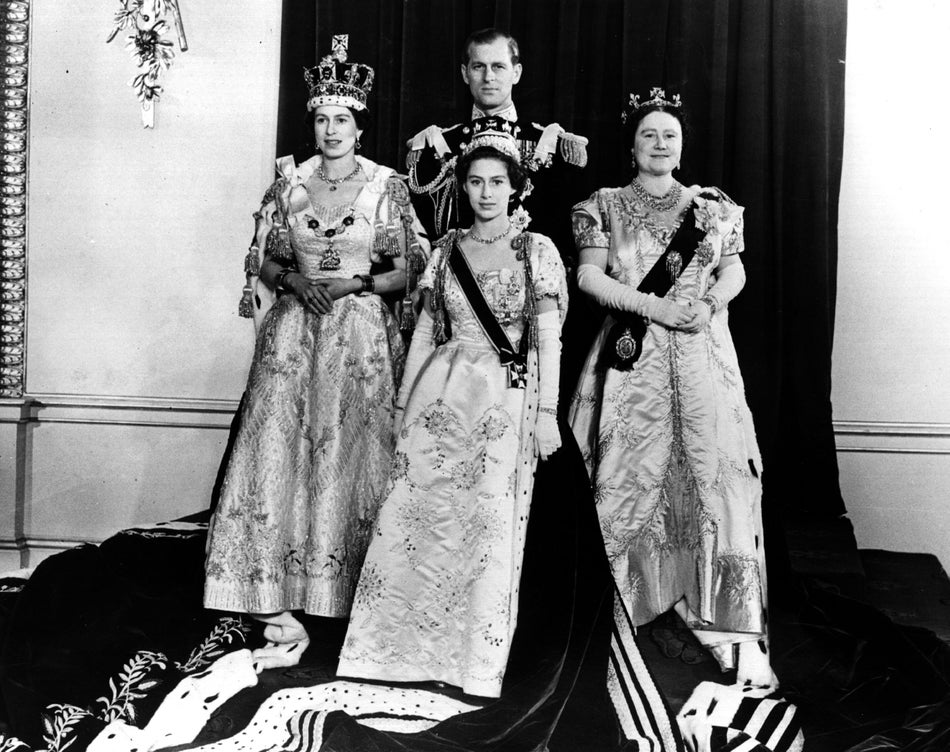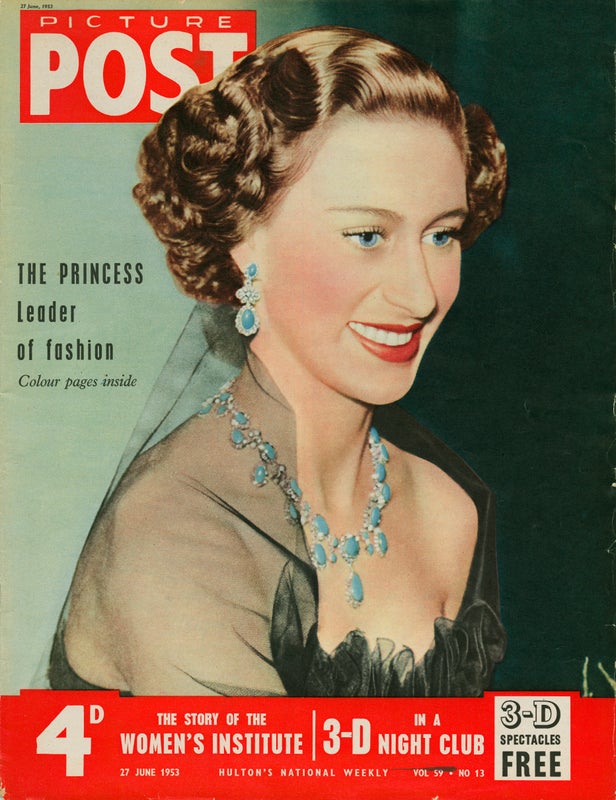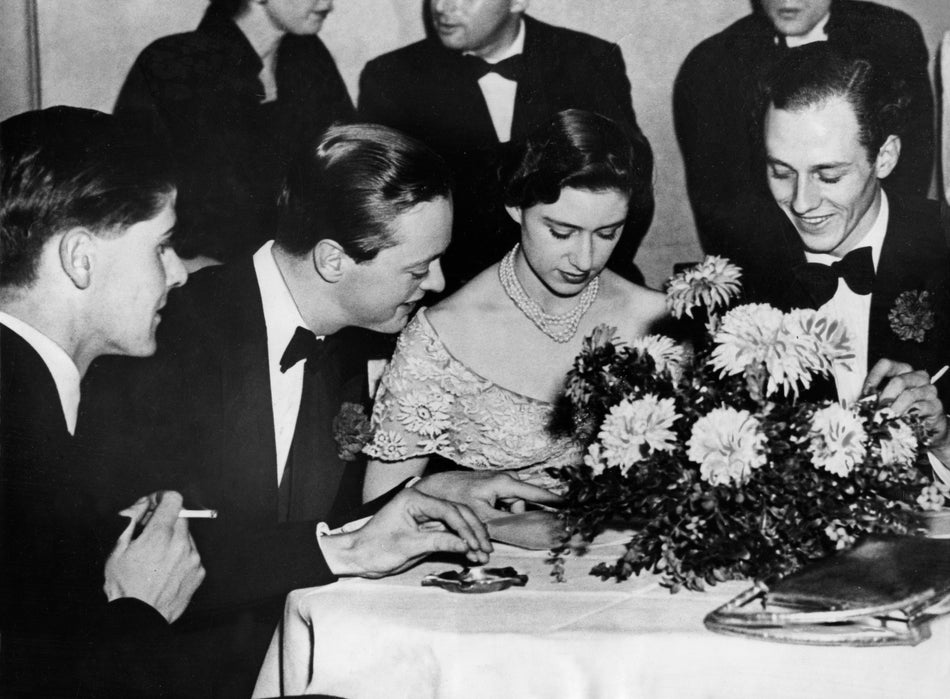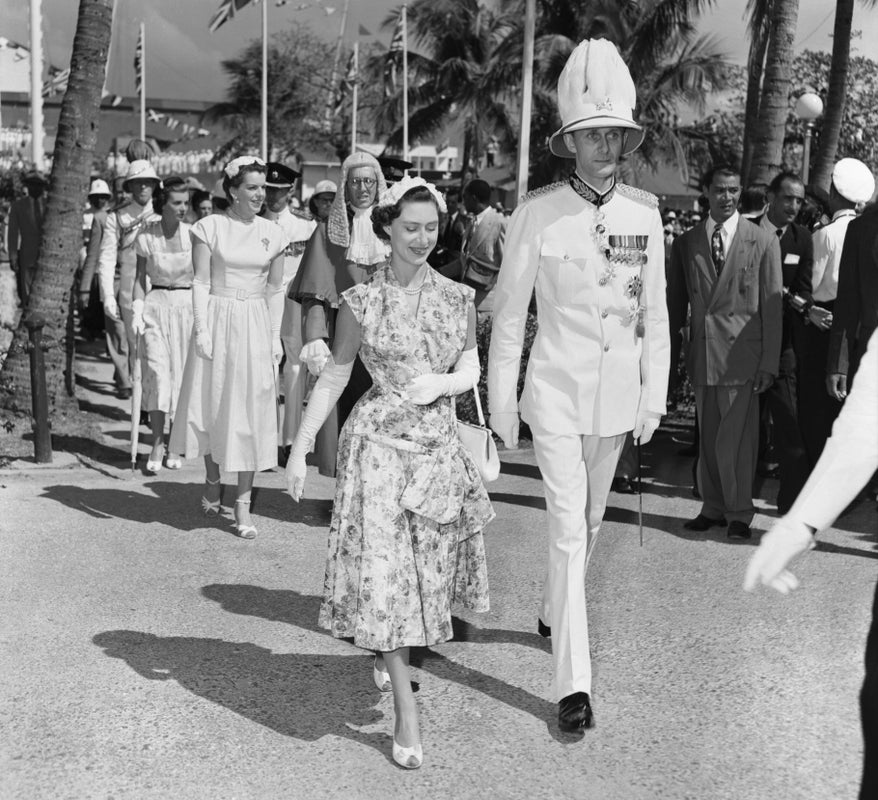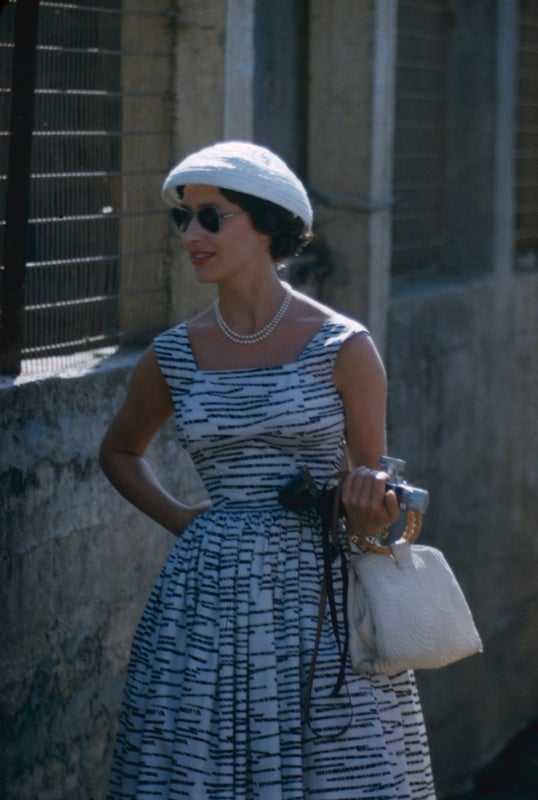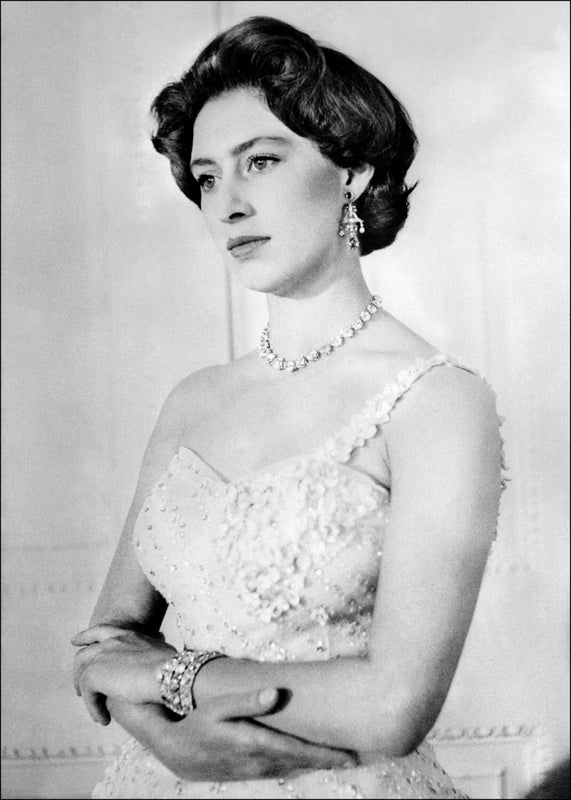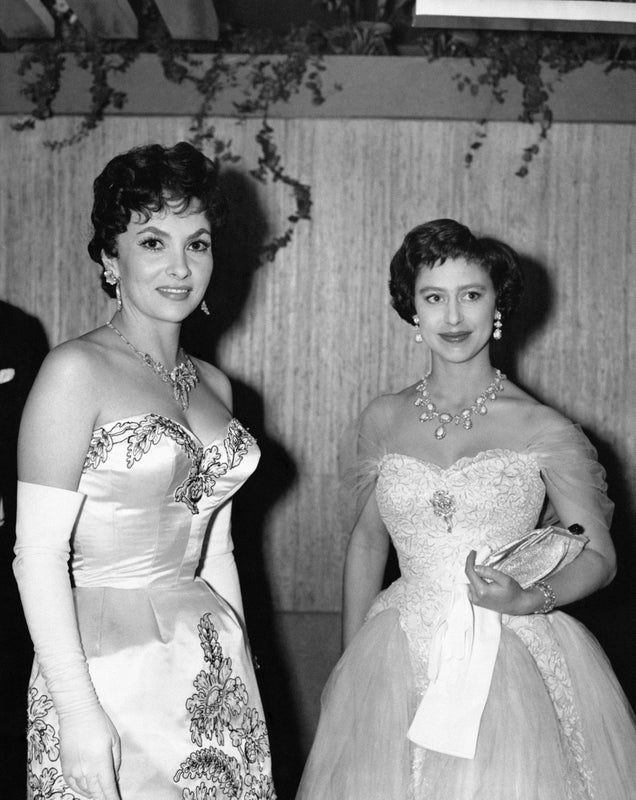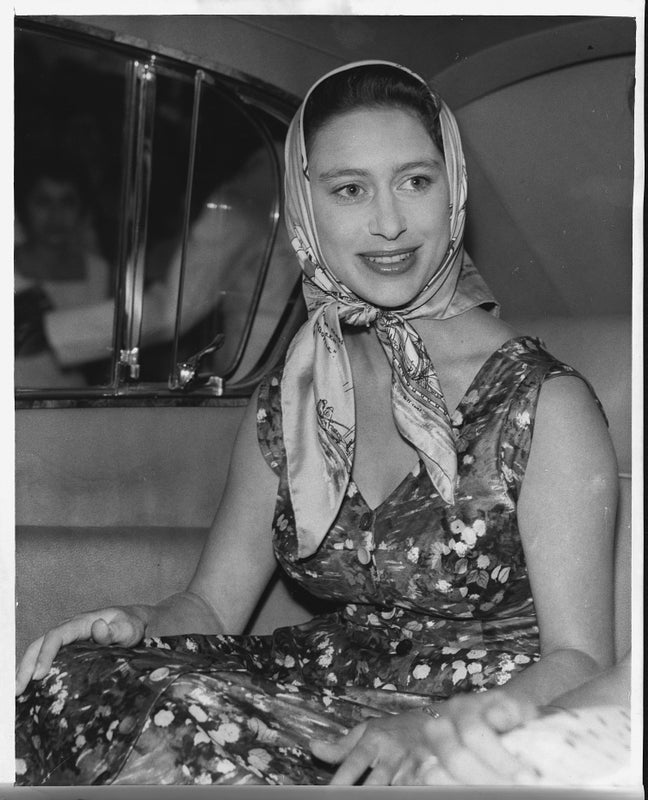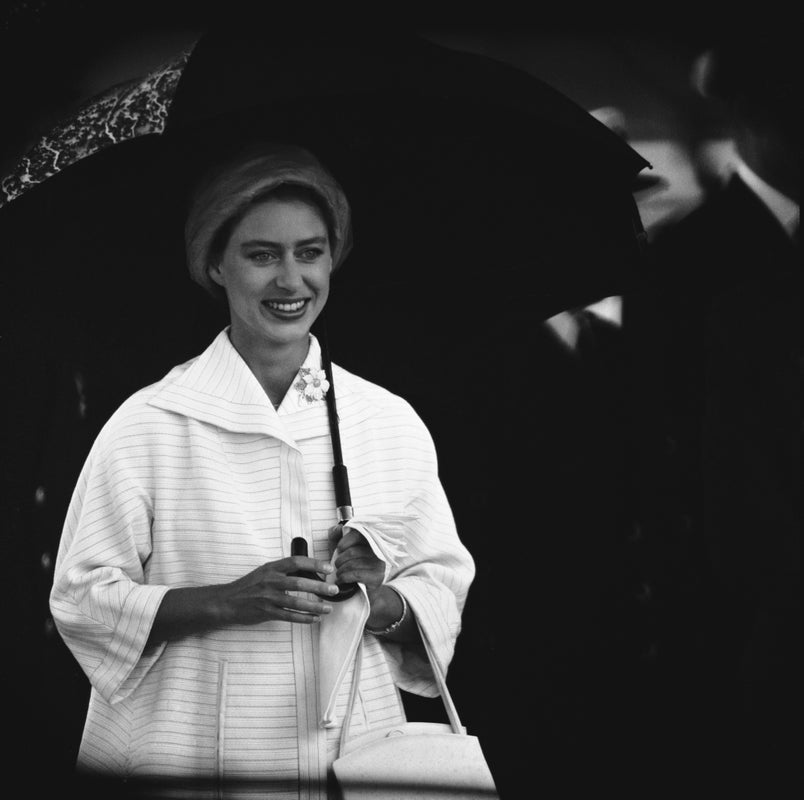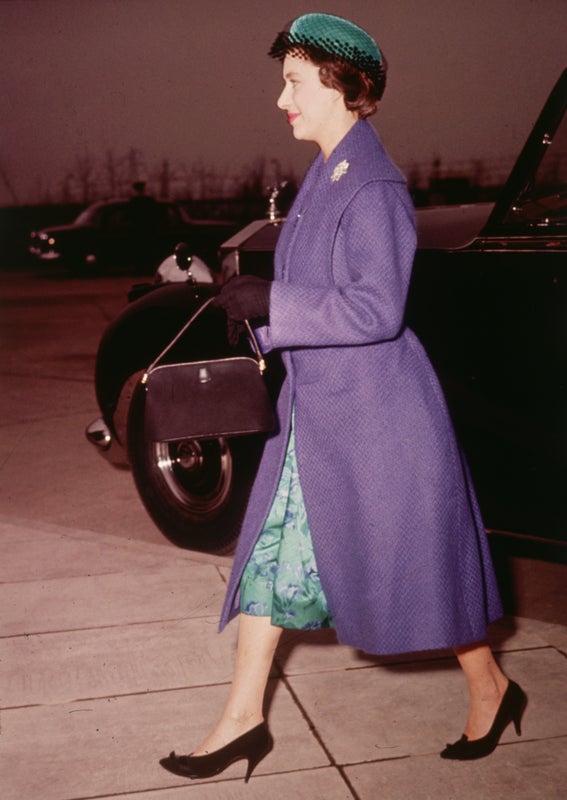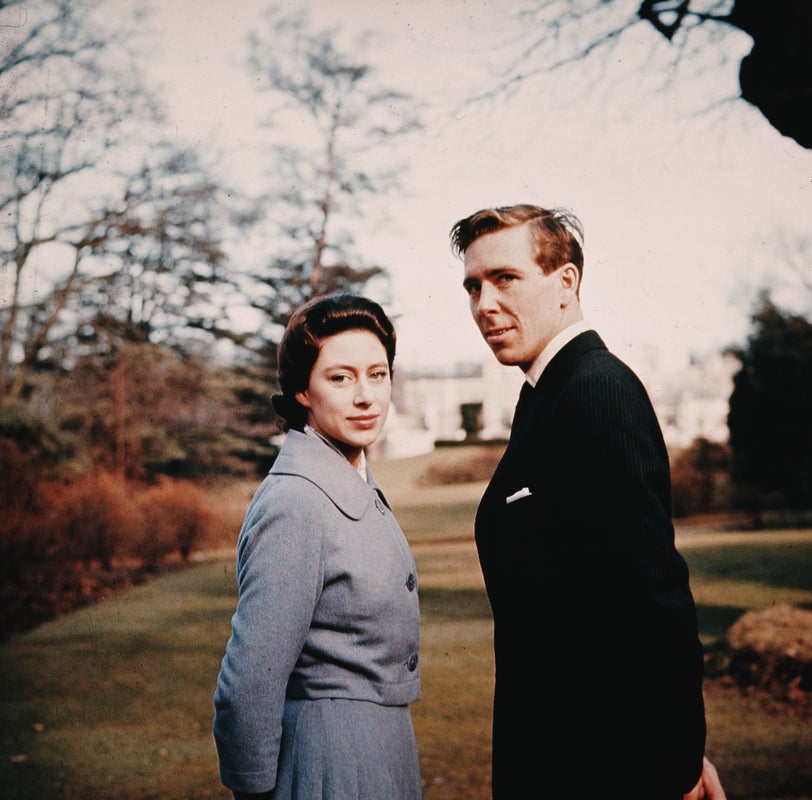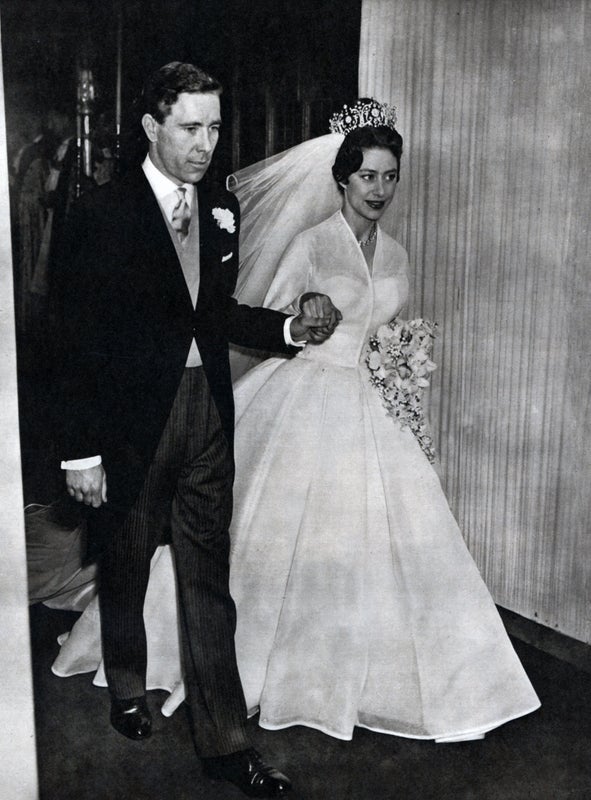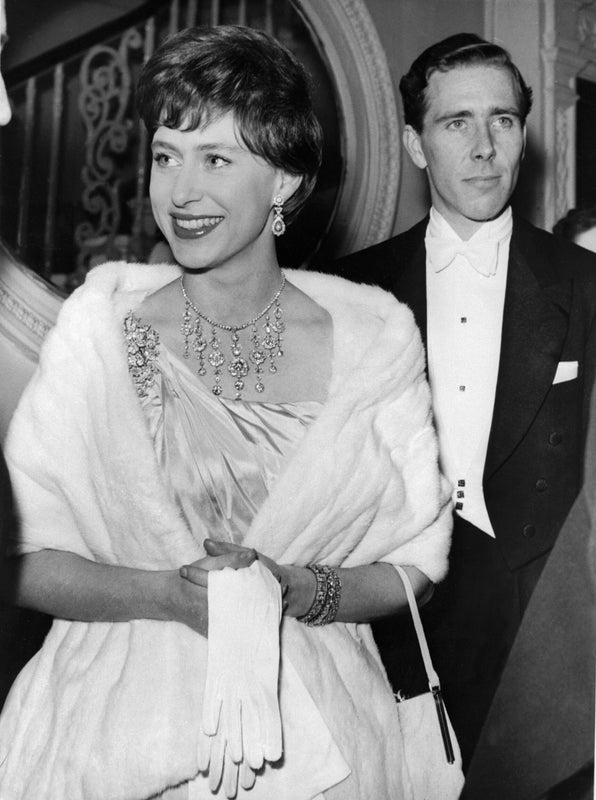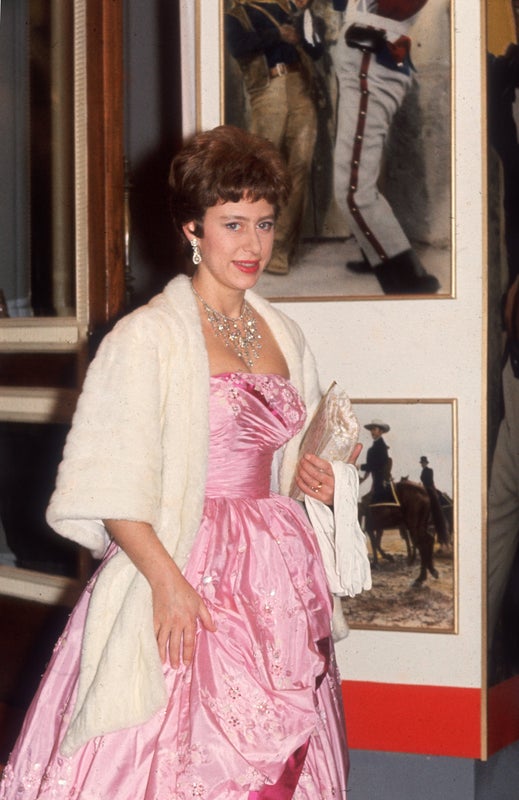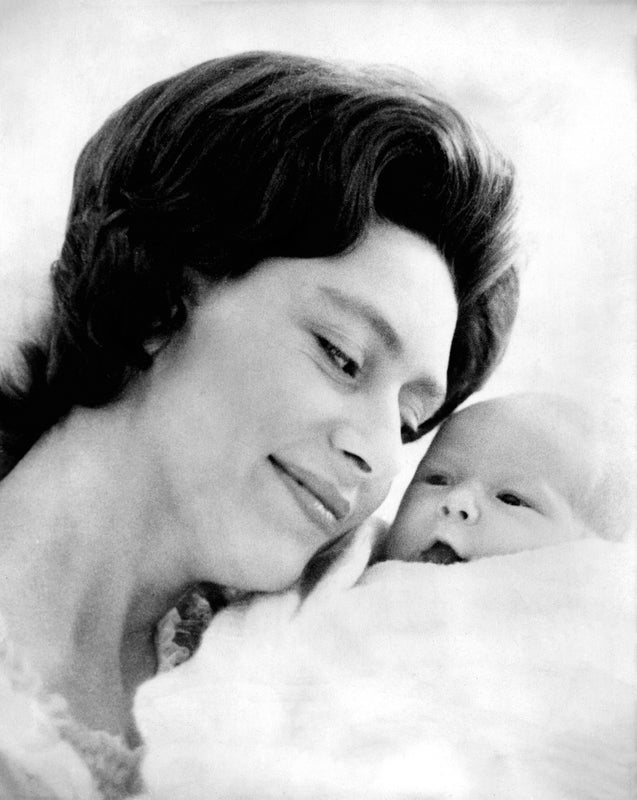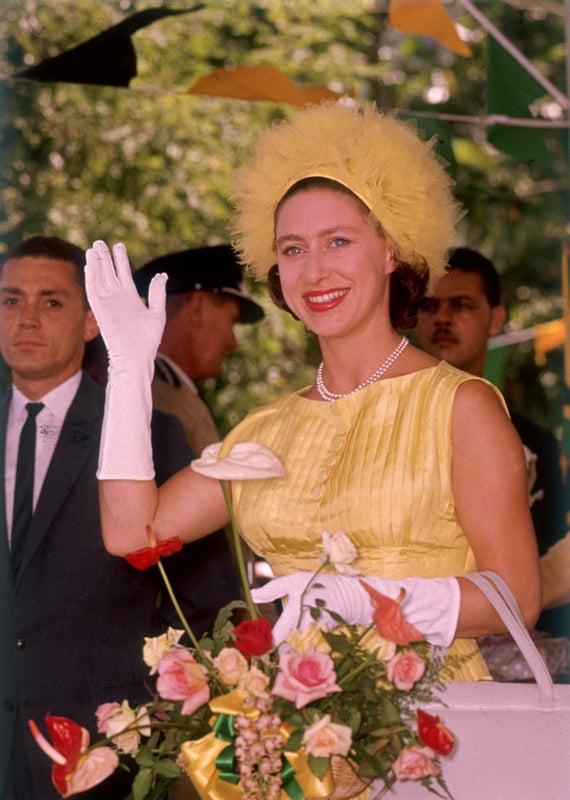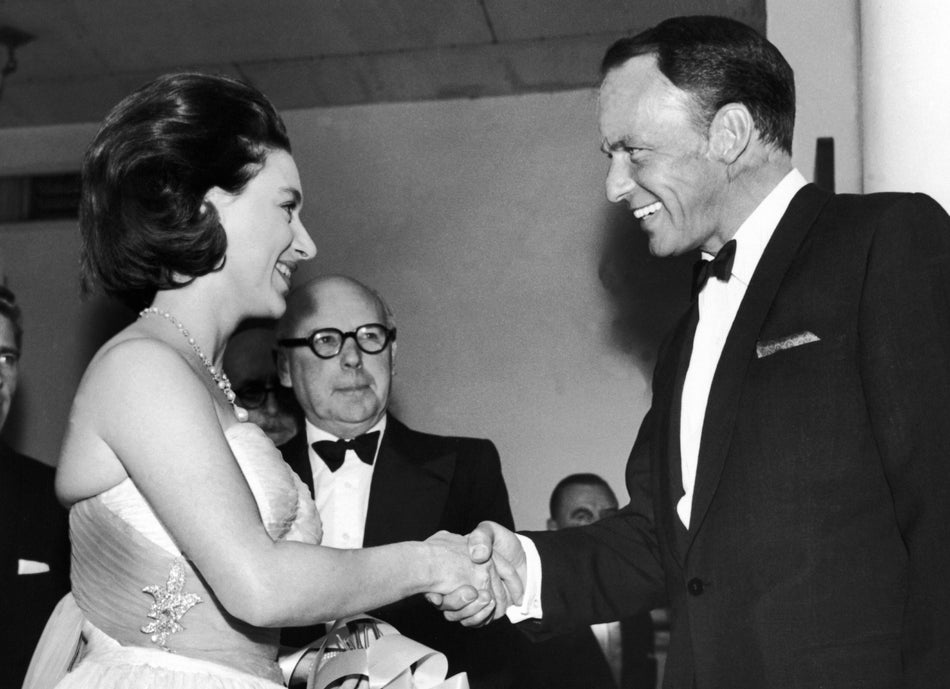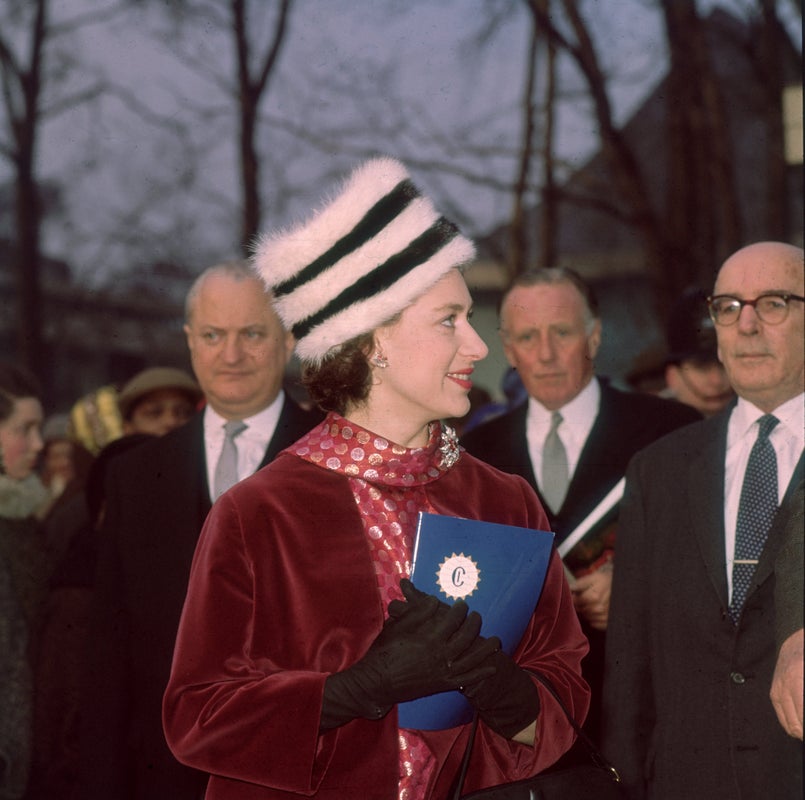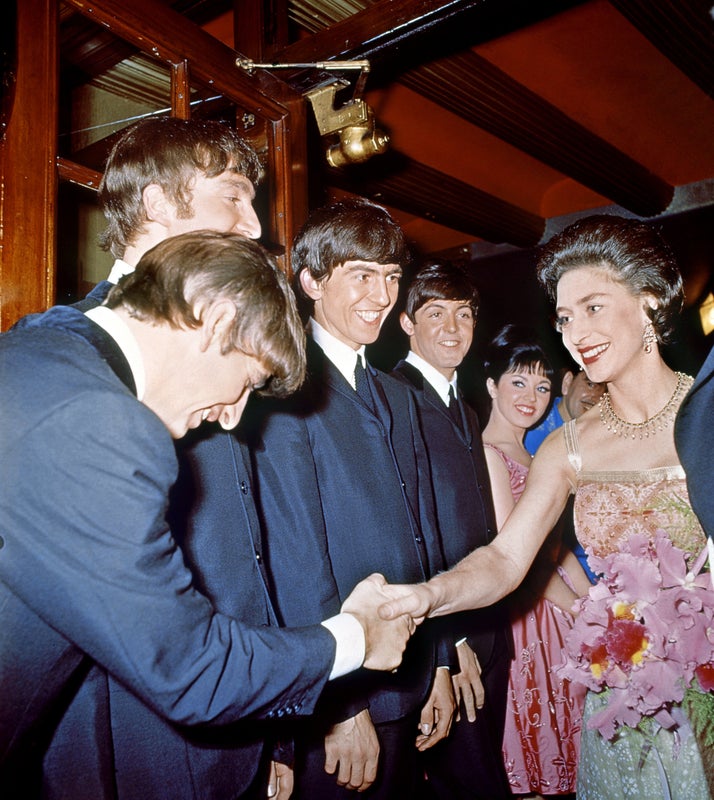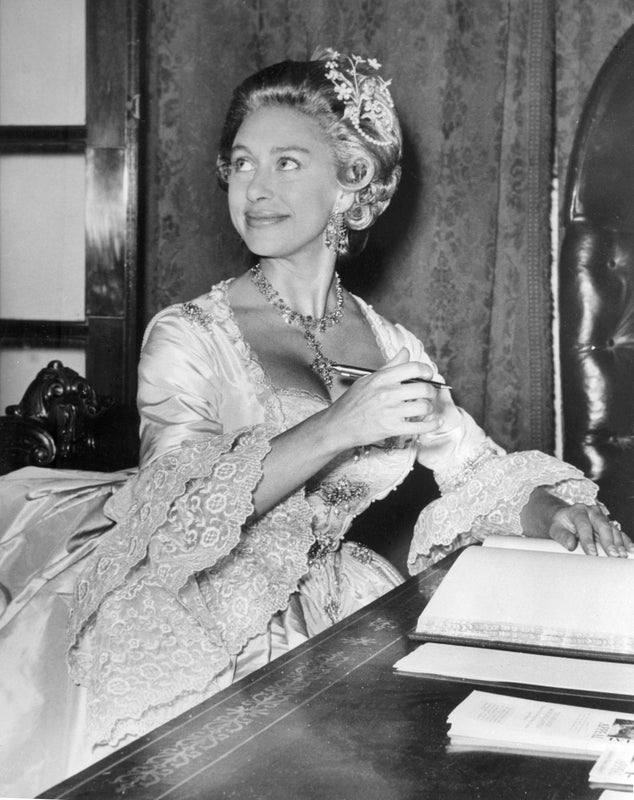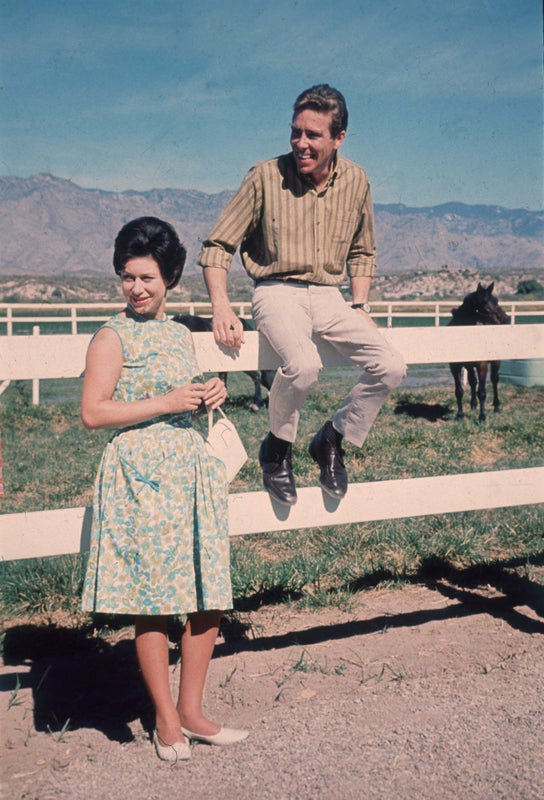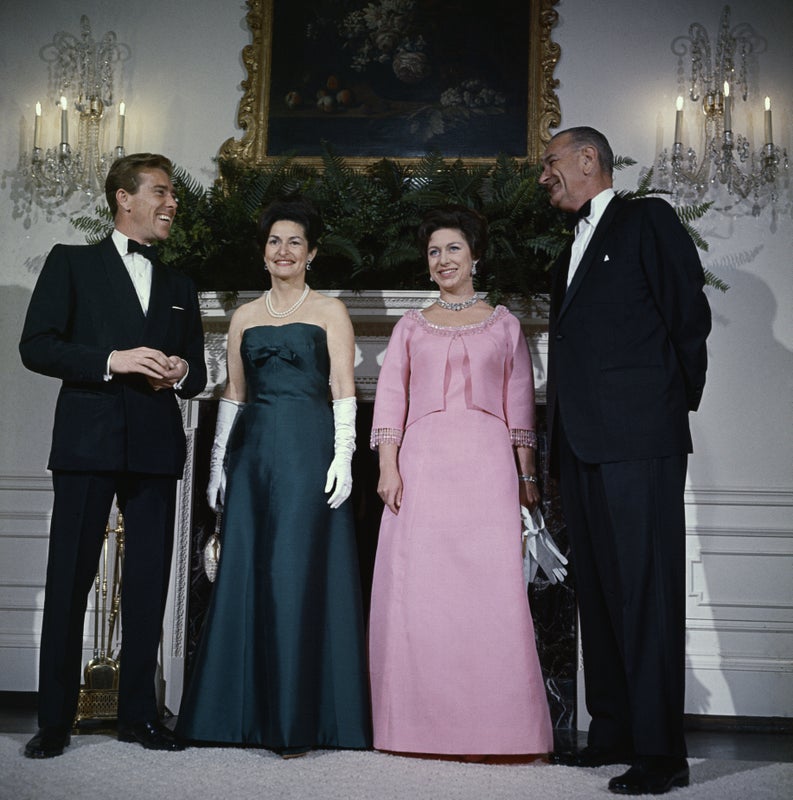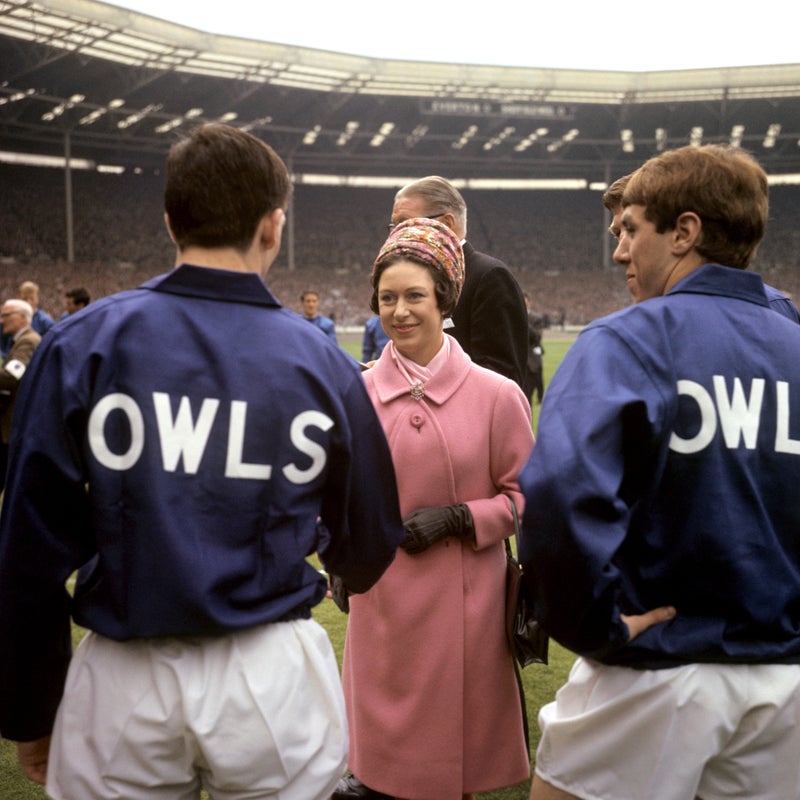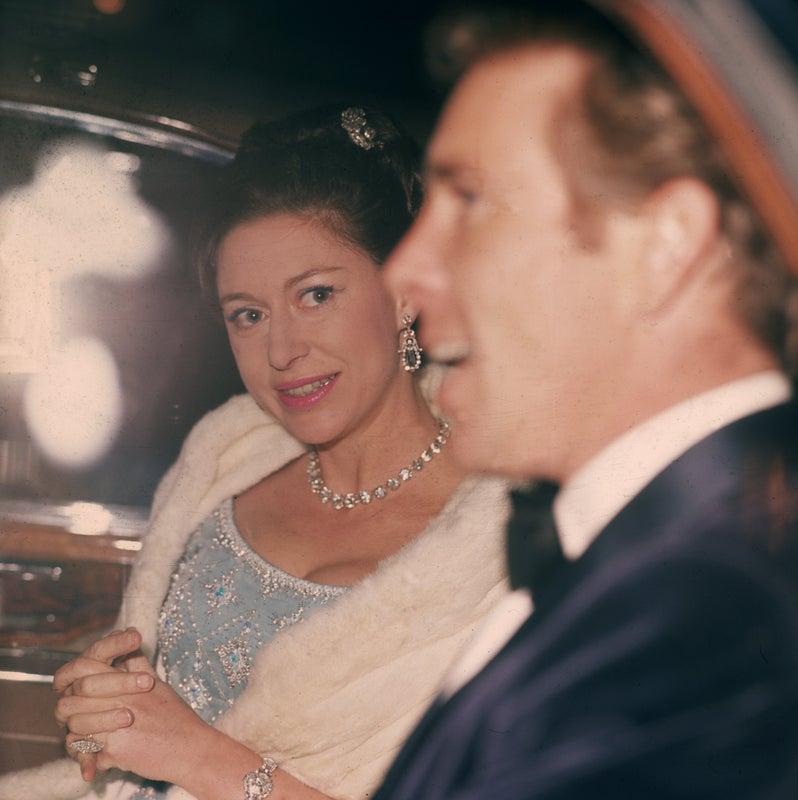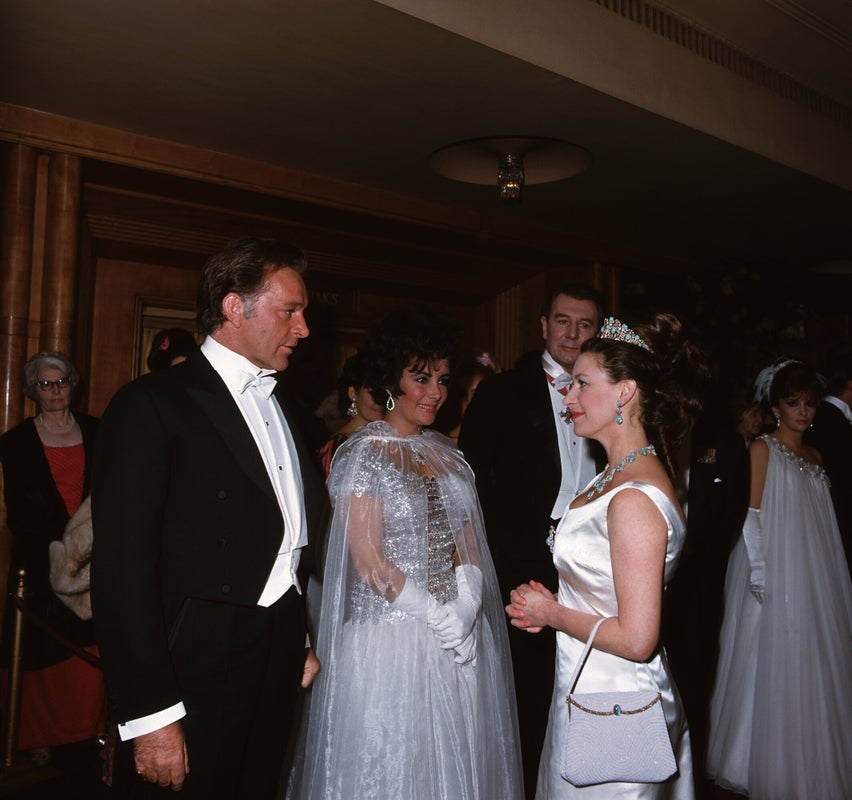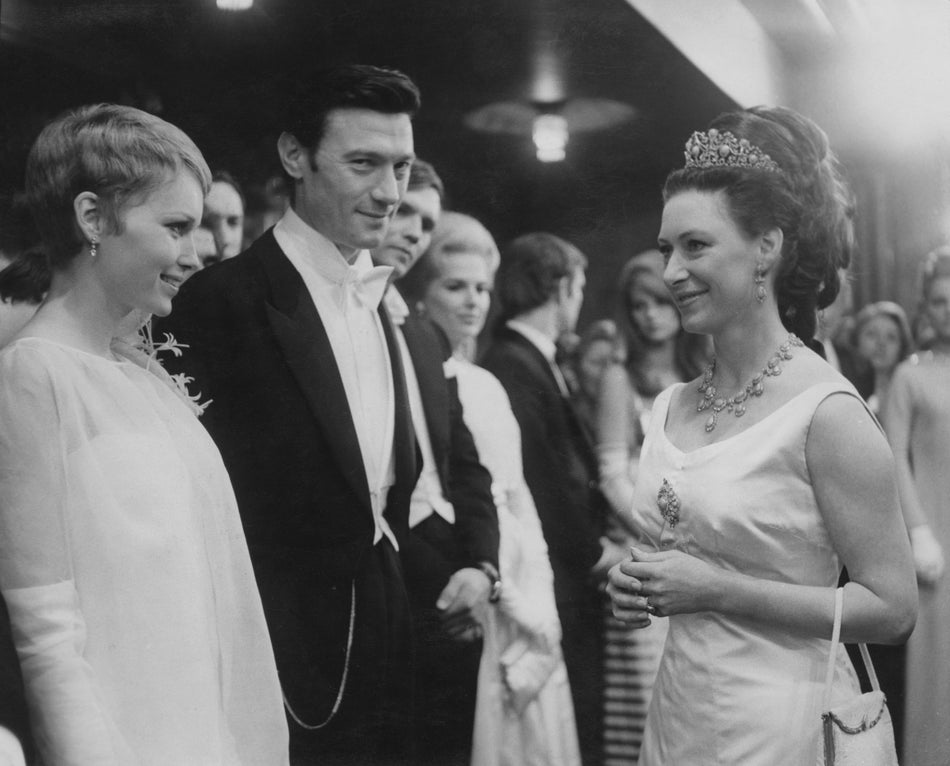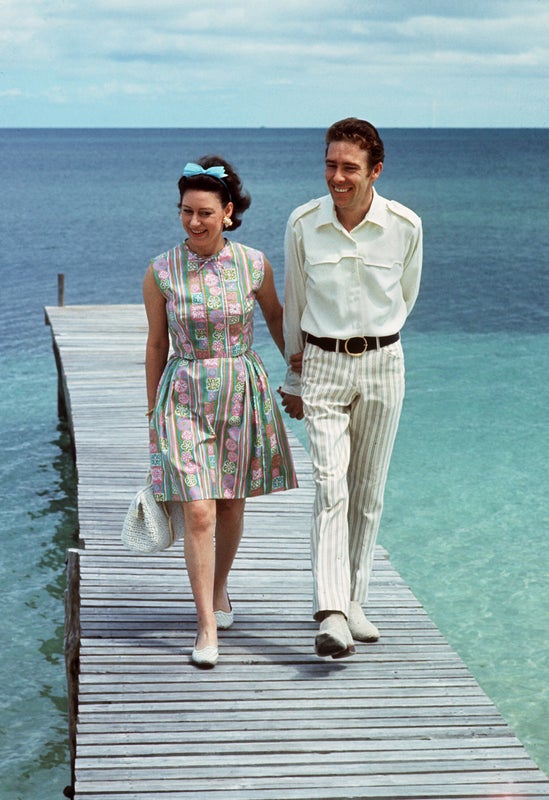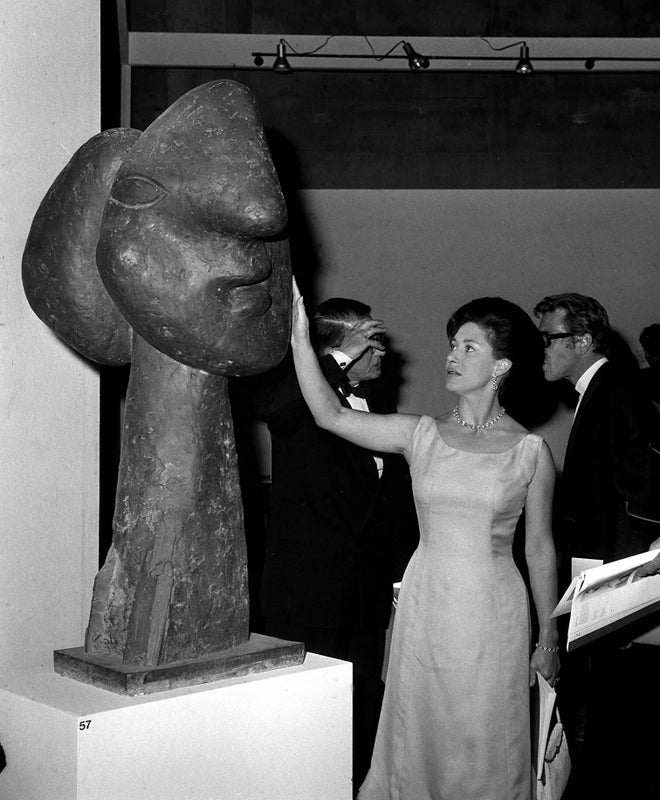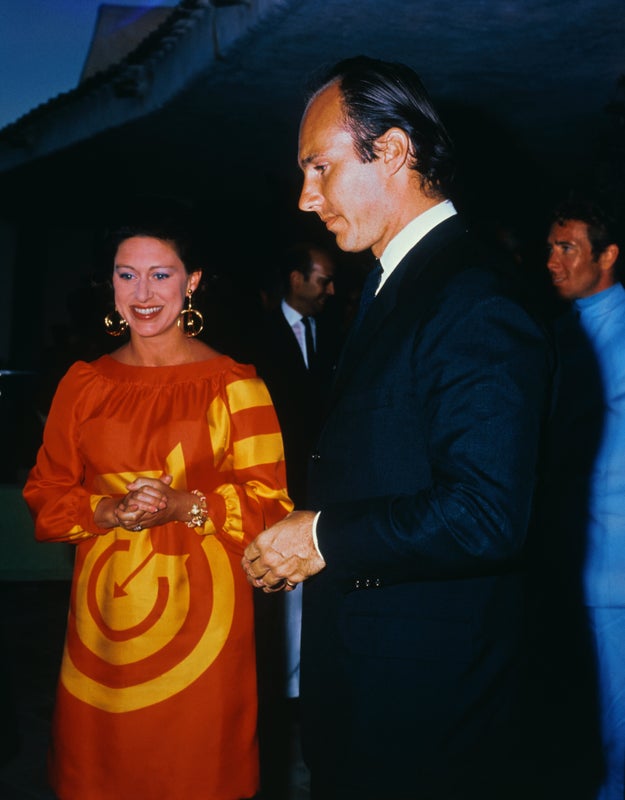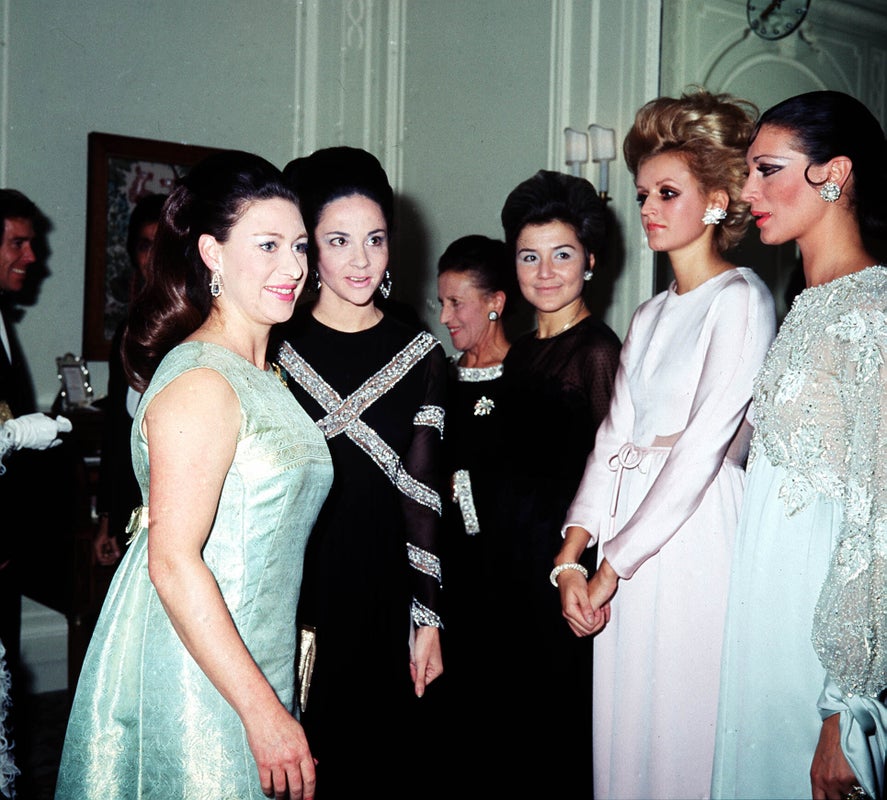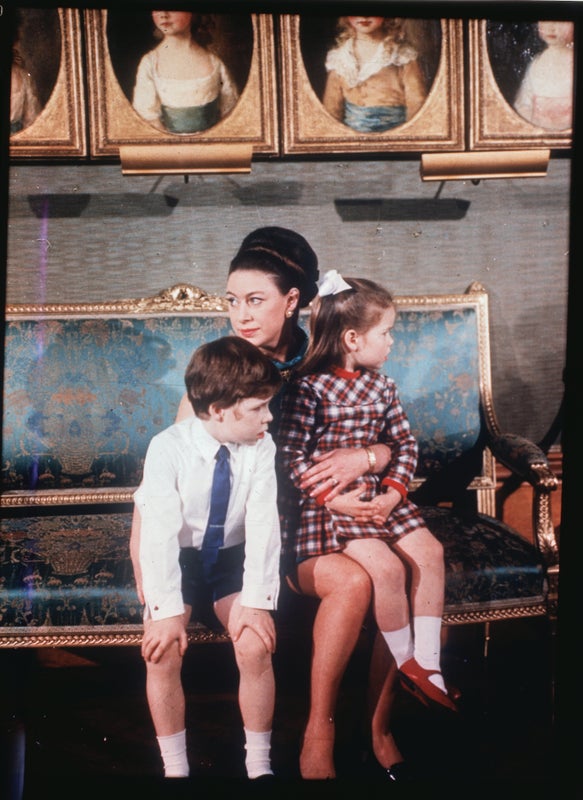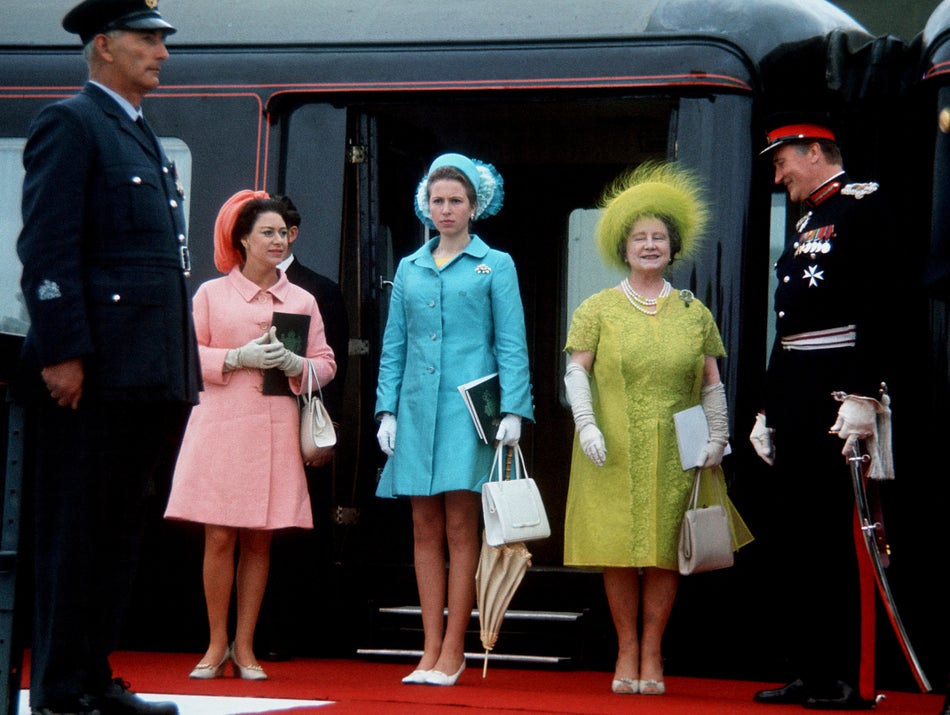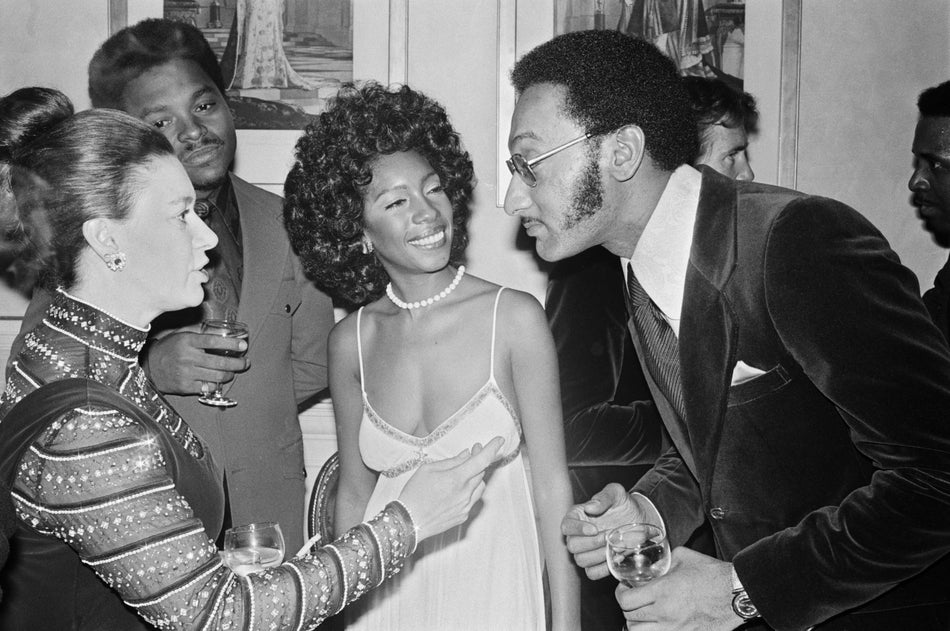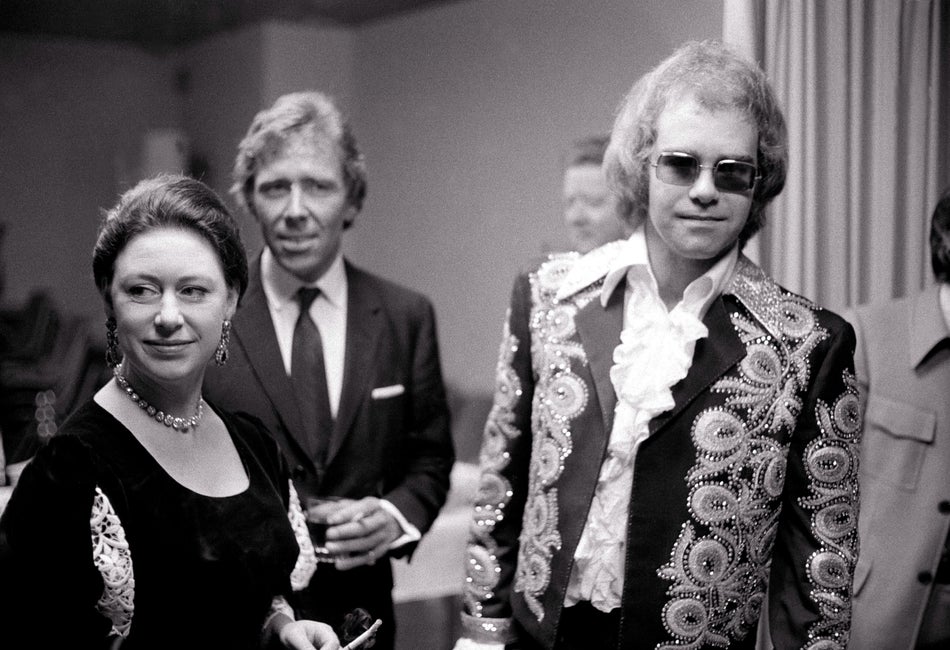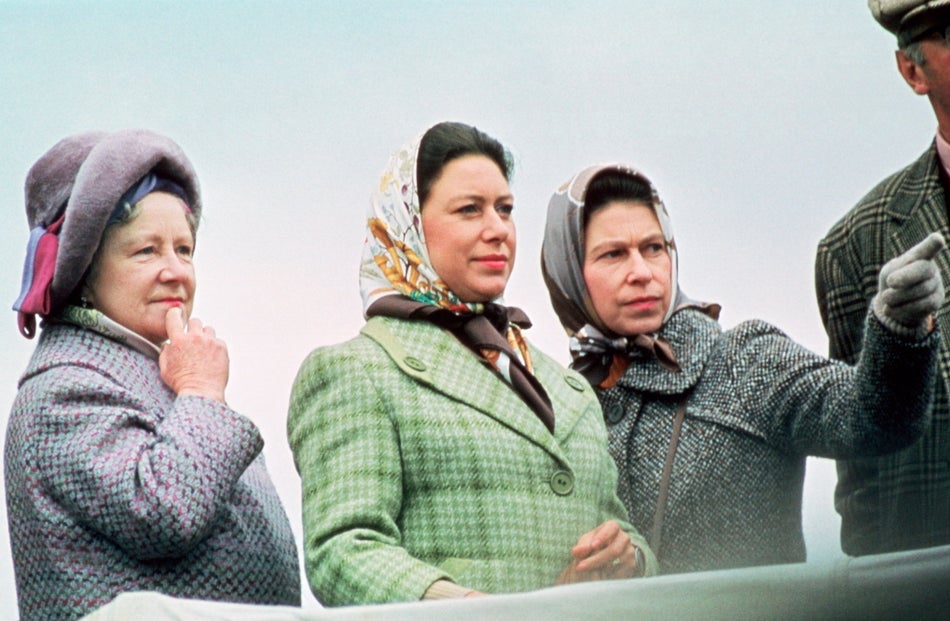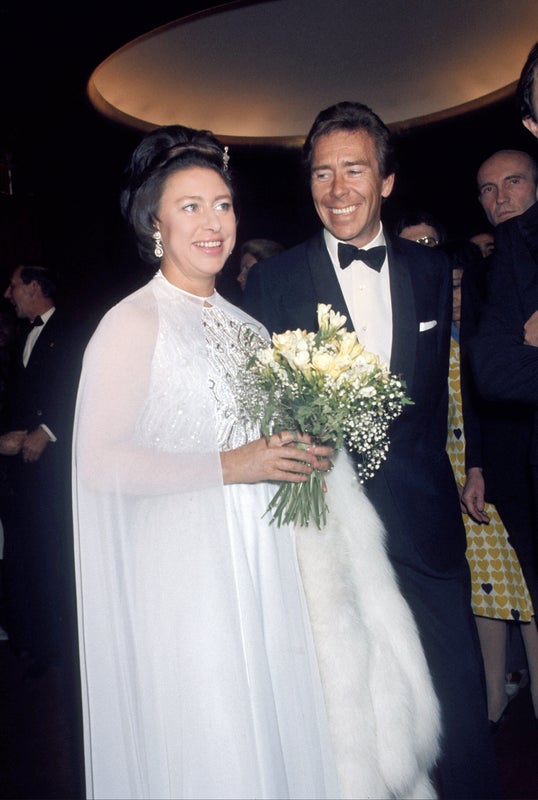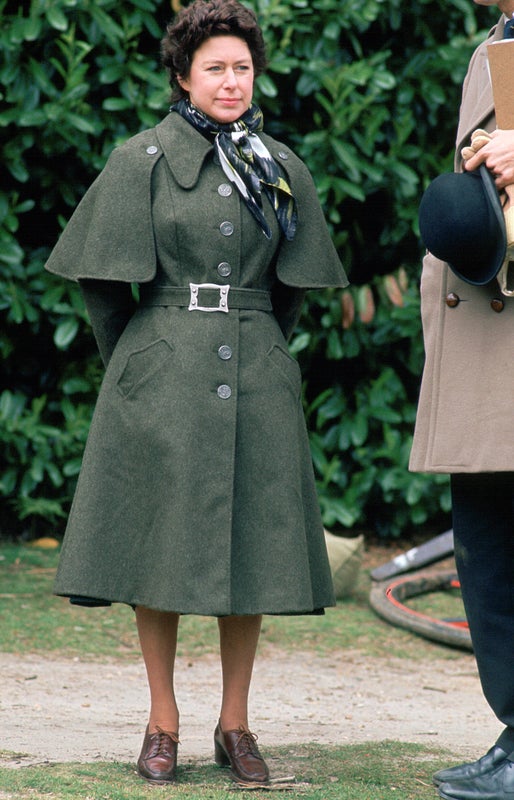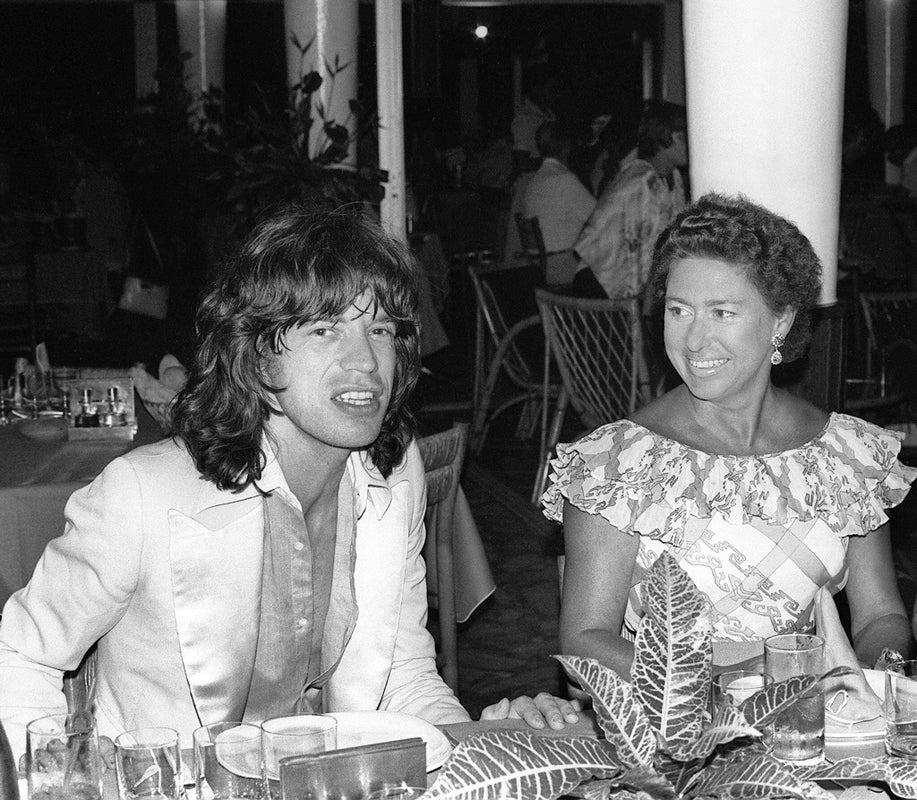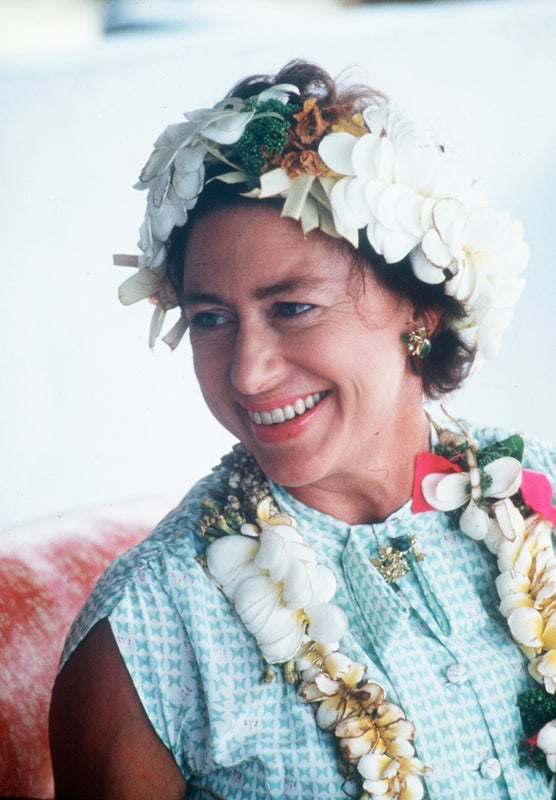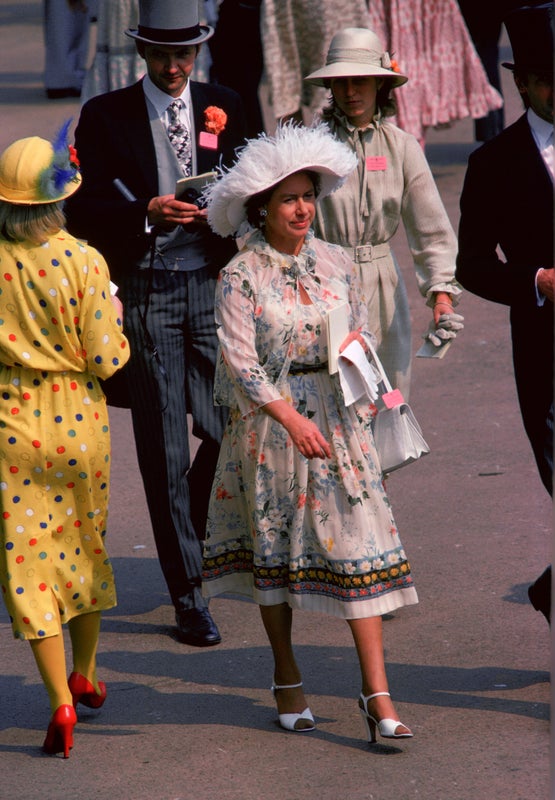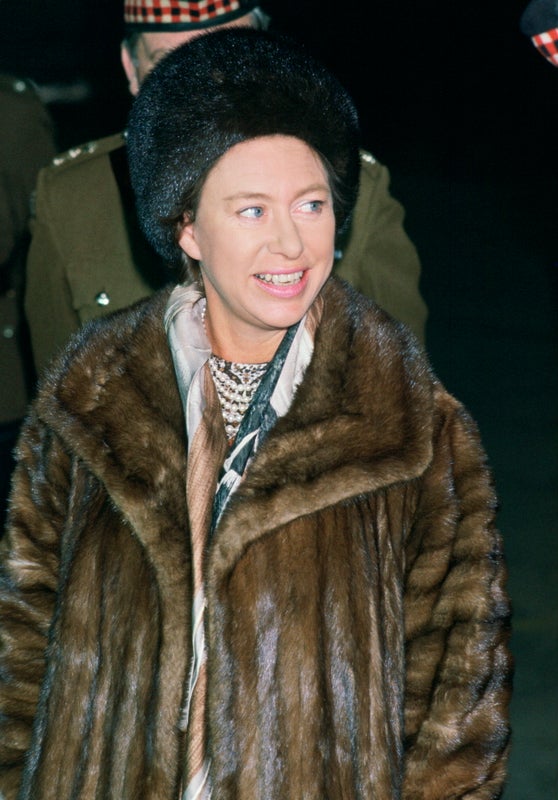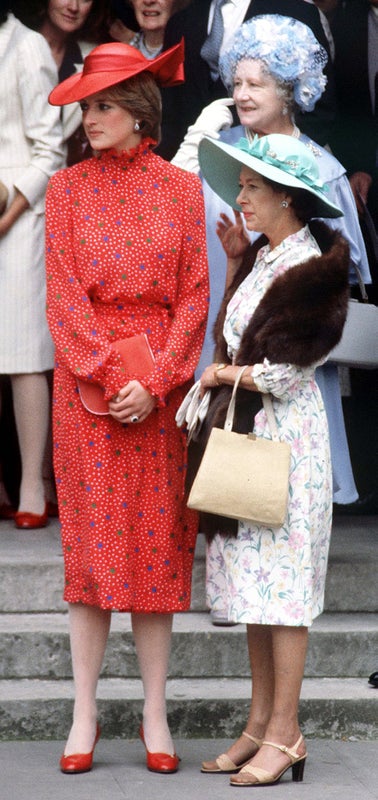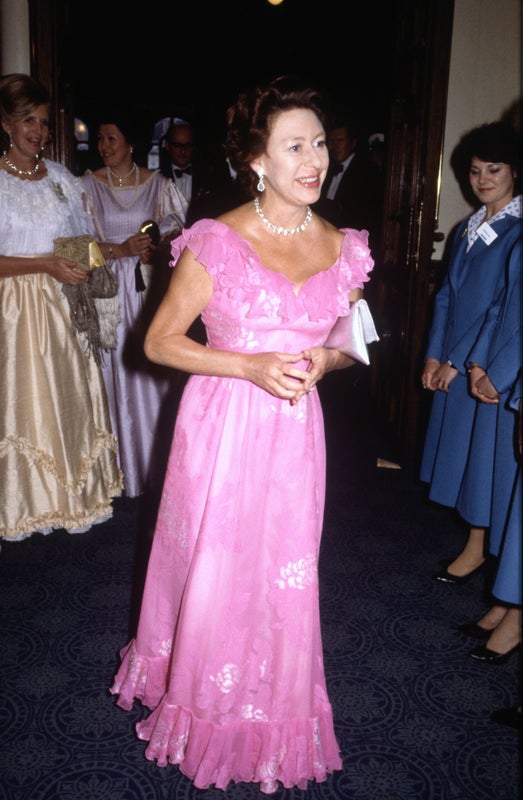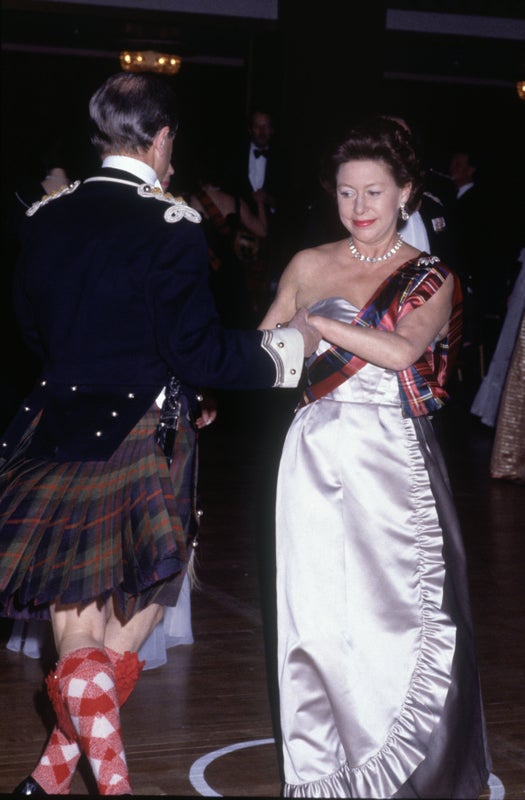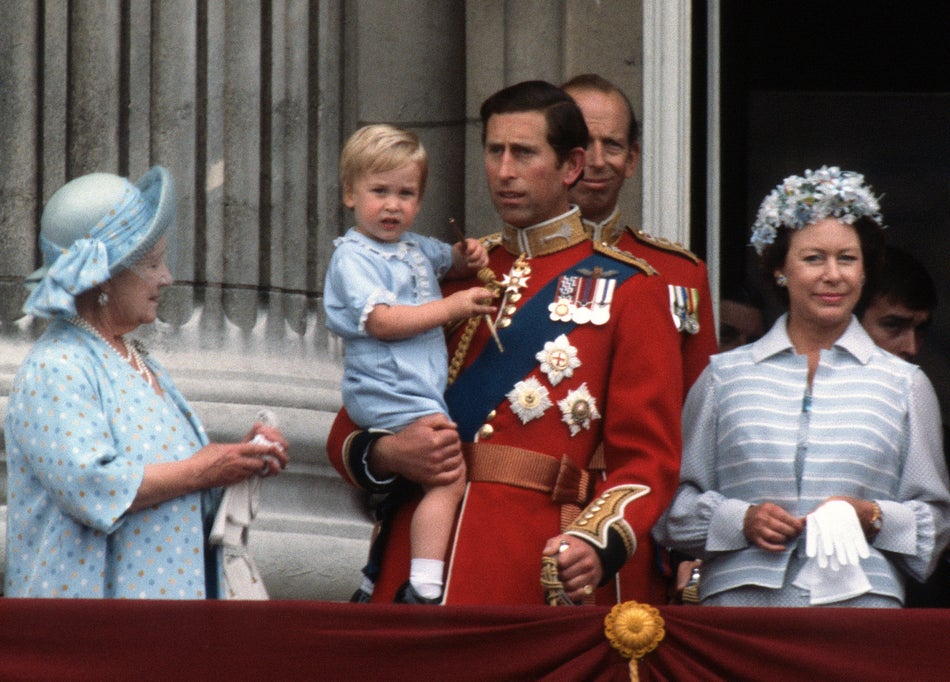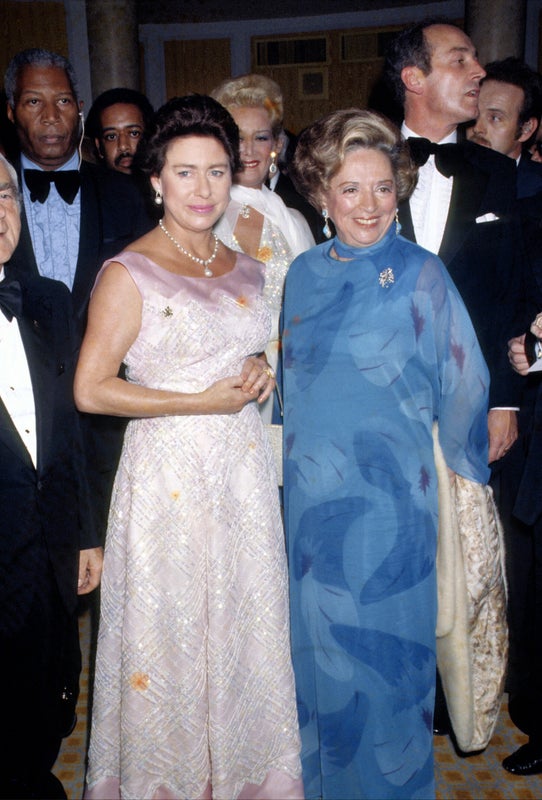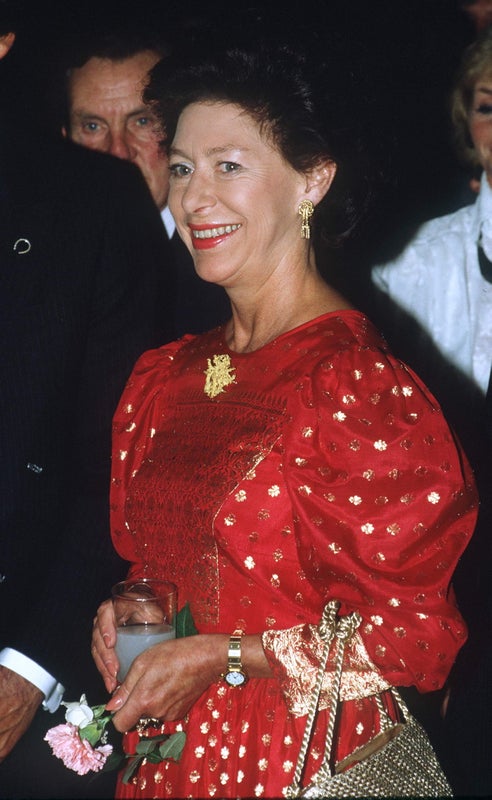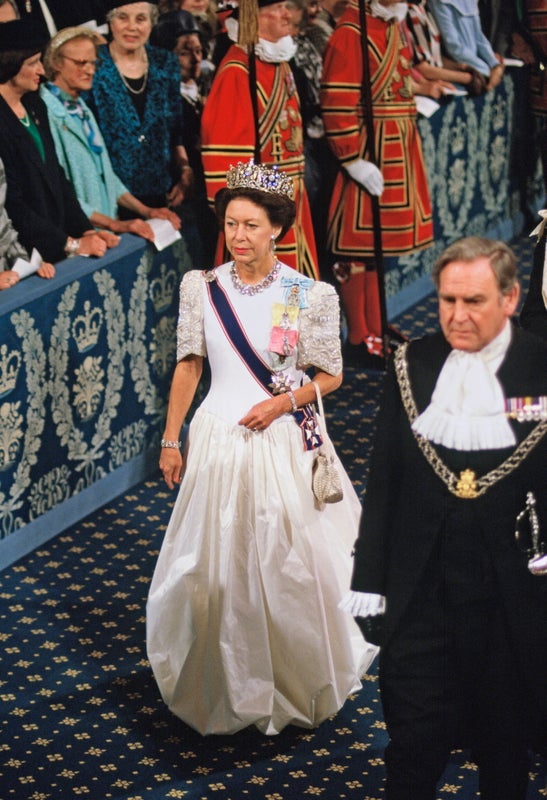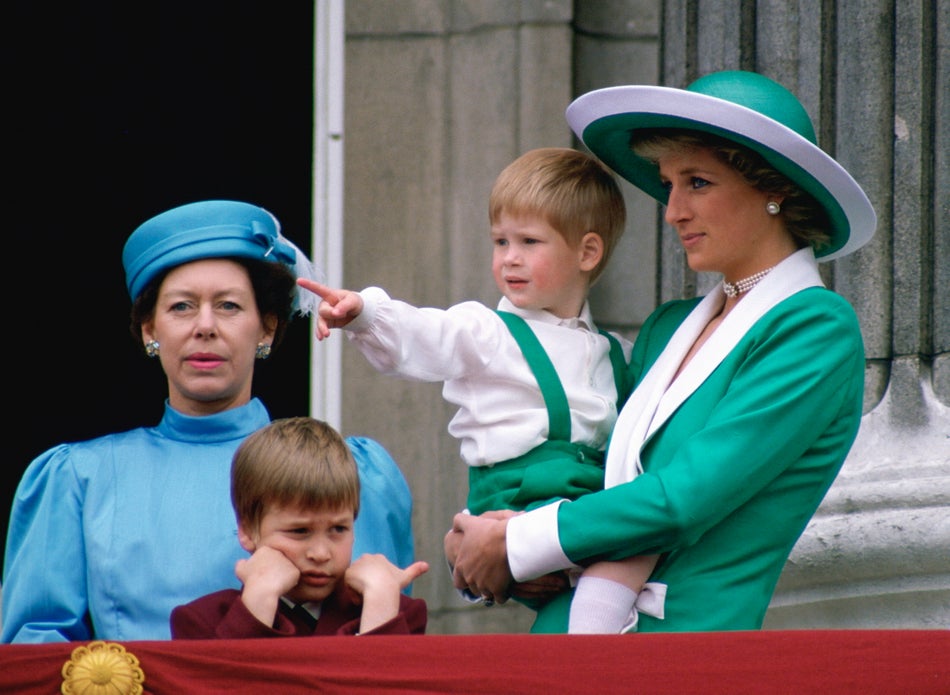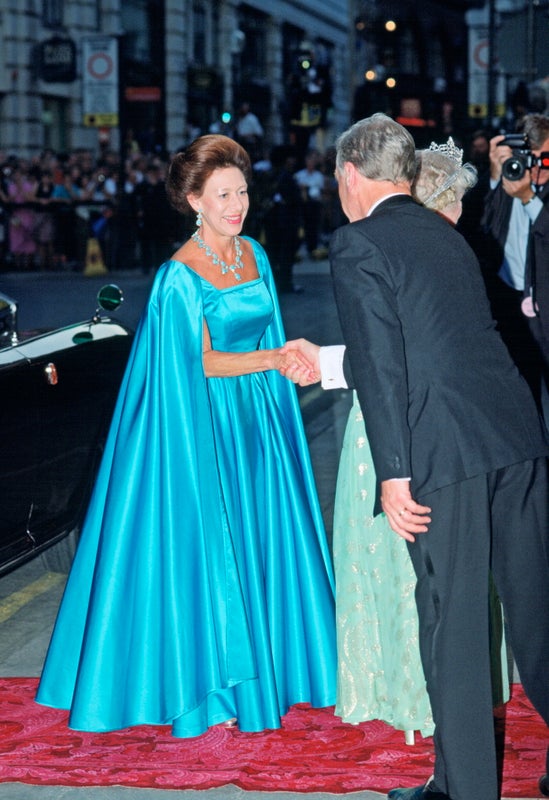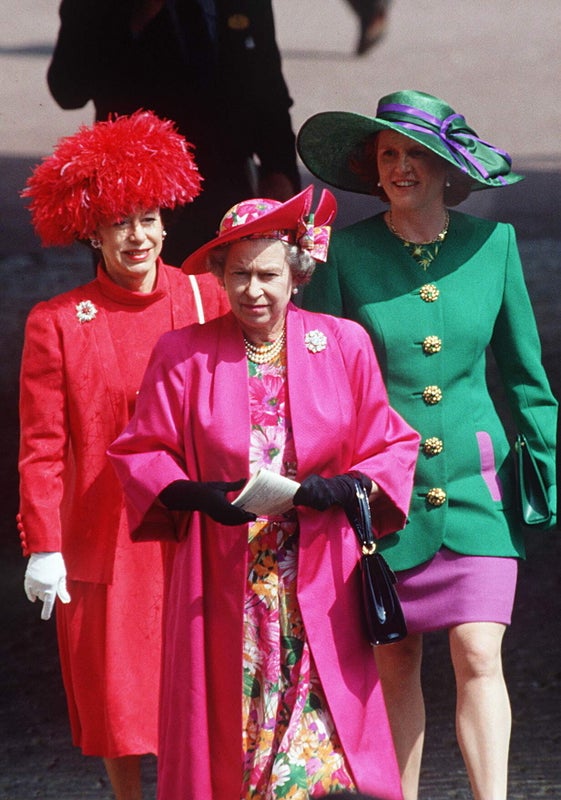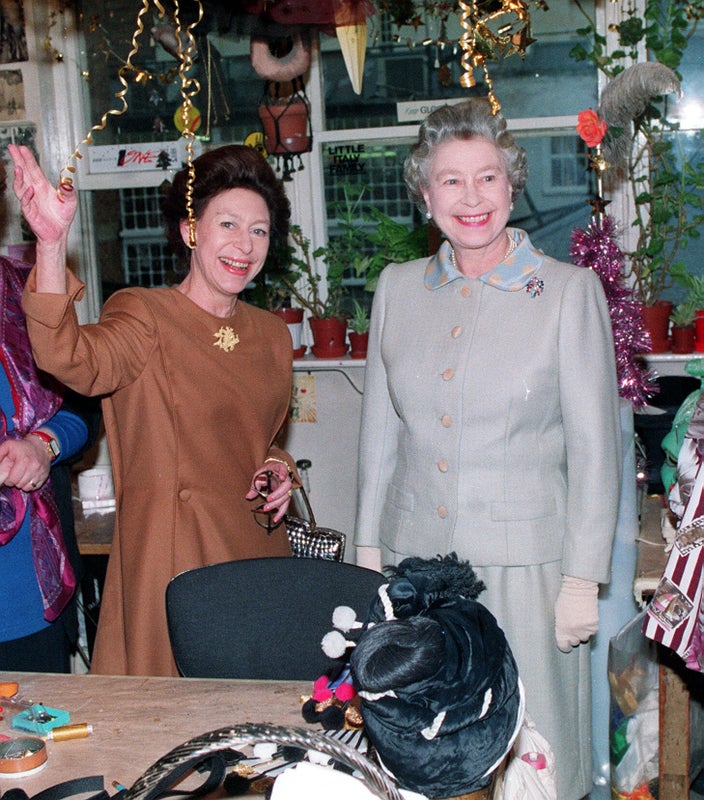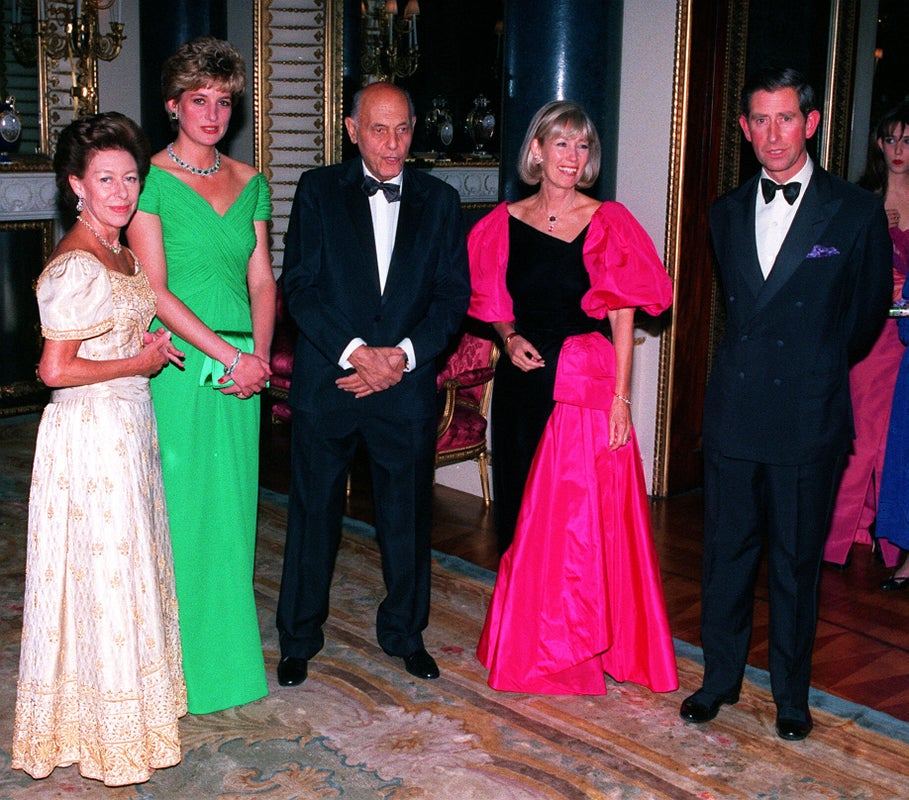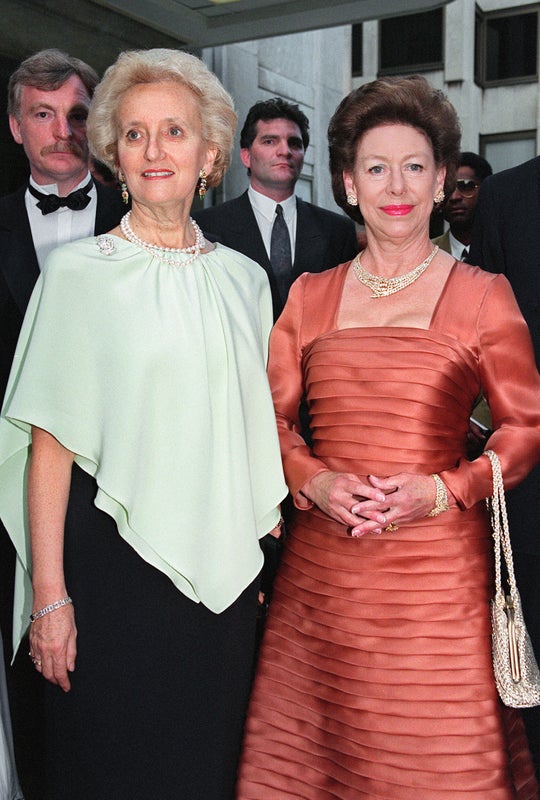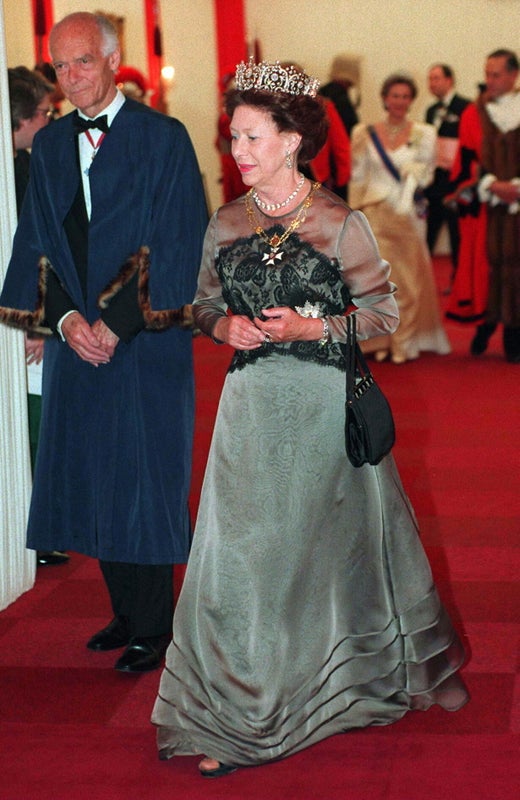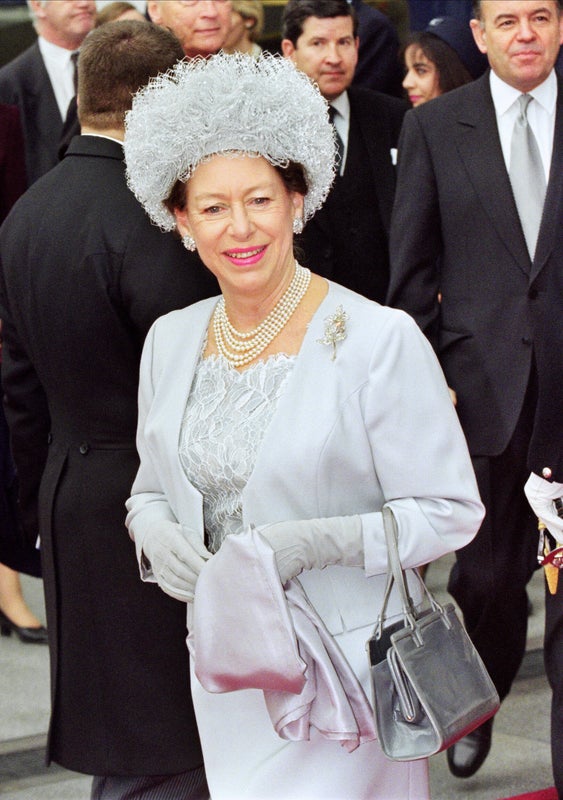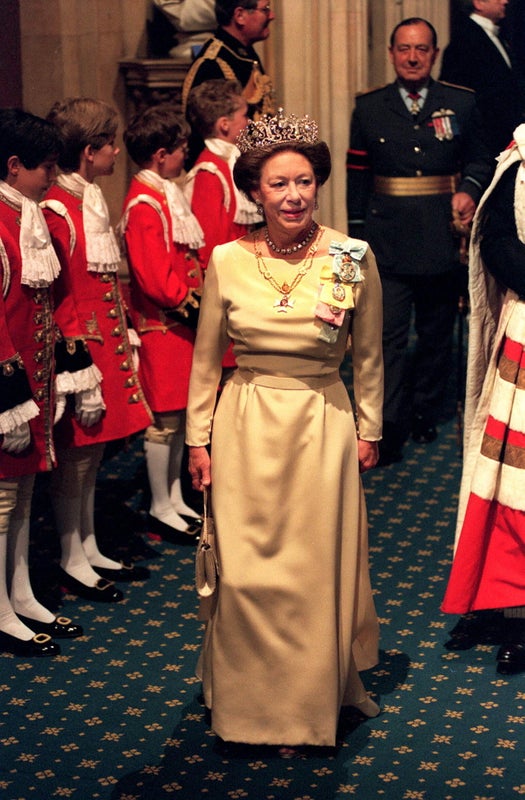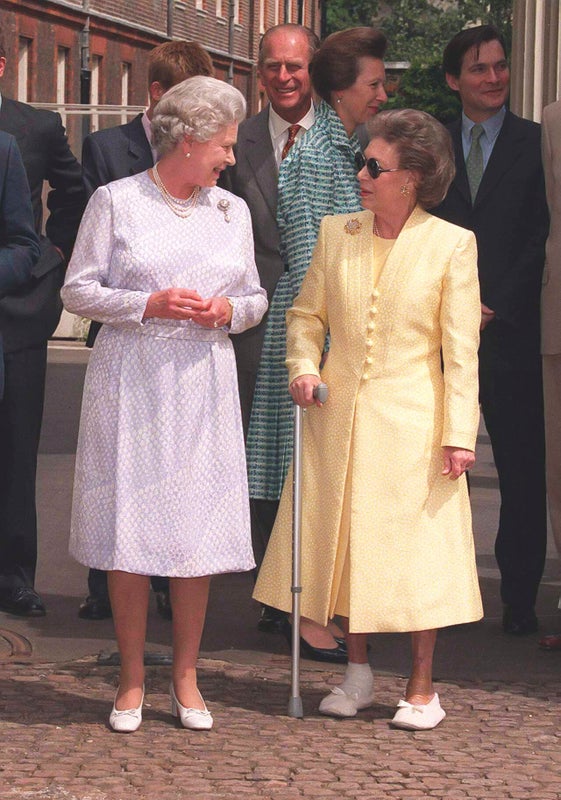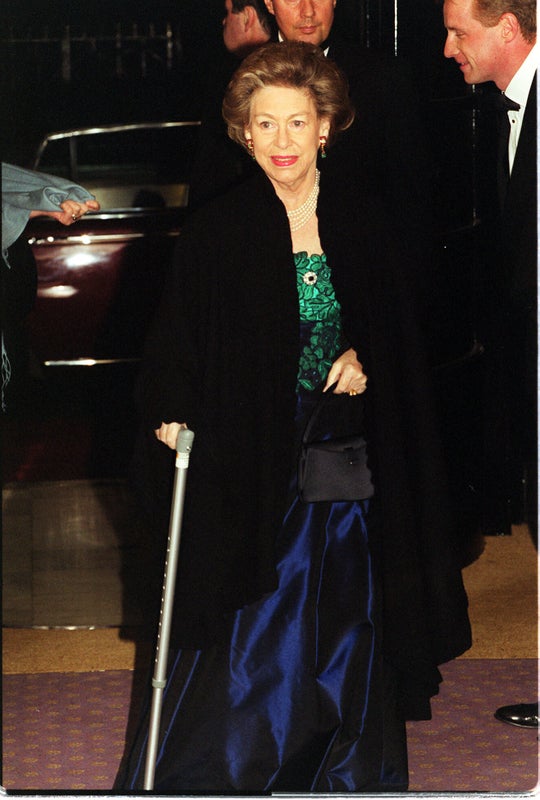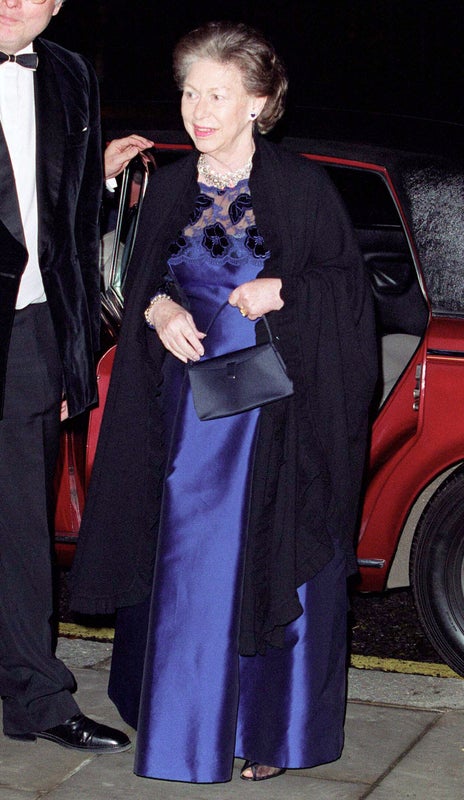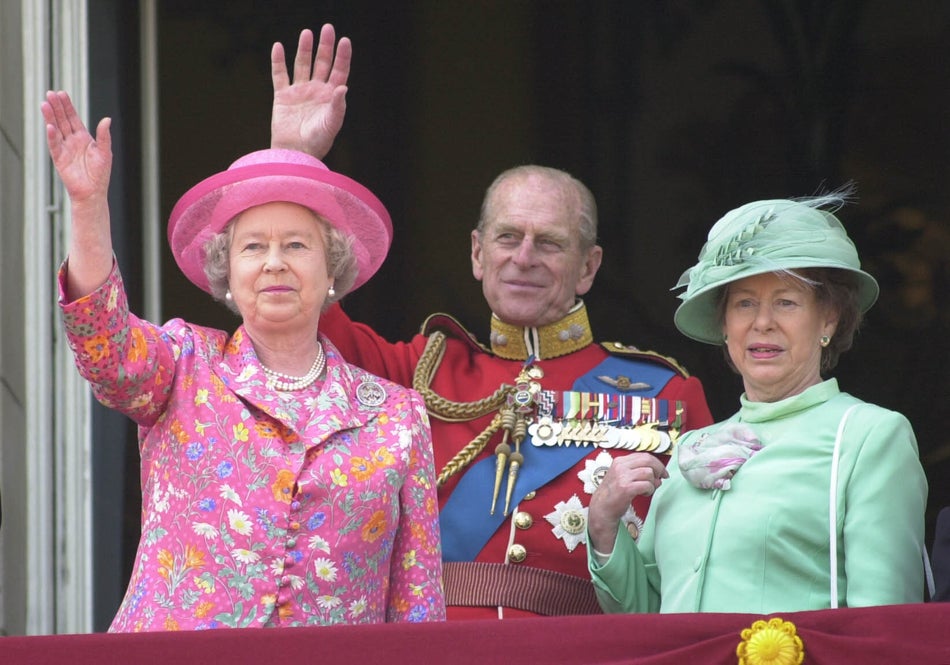 @repost Domestic Relationship Agreement
source https://www.huffingtonpost.ca/entry/princess-margaret-style_ca_5dd2c901e4b01f982f066077
November 19, 2019