CLAYTON, Mo. — It is possible to change the police culture in St. Louis County, which was on the losing end of a $20 million jury award to a gay officer who claimed he had been discriminated against, but experts say changing such "hypermasculine" environments requires a commitment from those at the top.
Missouri's largest county is dealing with the fallout from last month's award to Sgt. Keith Wildhaber, who says he was passed over for promotion 23 times and was told to "tone down" his "gayness." Such claims aren't unique: A USA Today investigation in February found that gay officers had filed at least 11 discrimination lawsuits since 2016, including many who claimed they were subjected to harassment because of their sexual orientation.
Greg Miraglia, president of Out to Protect, a California non-profit that supports LGBTQ officers, called homophobia "pervasive through law enforcement."
"Historically it's been a workforce that's dominated by straight white males," Miraglia said. "It's a hypermasculine environment. It's a paramilitary environment, and it's a fairly conservative profession overall. All of those things fuel the stereotypes that people have about sexual orientation."
But Gregory Nevins of Lambda Legal, a New York-based LGBTQ advocacy group, said it is unfair to law enforcement agencies to "cast them with a broad brush."
"It really depends on the police department and how well they're trained," Nevins said. "If a police department takes seriously its obligation to serve the entire community, this shouldn't be a problem. And I think a lot of them do take that obligation very seriously."
James Gonzales, 41, an 18-year veteran of the San Jose, California, Police Department, said he's seen a significant change in his department since Edgardo Garcia took over as chief three years ago. Today, he said, the department is more accepting, both inside and outside its ranks.
"It's really about leadership," said Gonzales, who is the department's LGBTQ liaison.
Discrimination issues are especially concerning for gay officers in Missouri because the state's Human Rights Act doesn't include sexual orientation and gender identification as protected categories, said Steph Perkins, executive director of PROMO, a statewide LGBTQ advocacy group.
In fact, St. Louis County attorneys argued in a court filing on Tuesday that the Wildhaber verdict should be amended or a new trial should be ordered because of the state law doesn't protect gay people from discrimination. In the meantime, attorneys for both sides have agreed to mediation in hopes of reaching a settlement that would avoid a lengthy appeals process.
Wildhaber's case has prompted deep soul-searching in St. Louis County. Police Chief Jon Belmar said he won't resign and wants to be part of the solution. County Executive Sam Page, a Democrat, said Belmar deserves a chance to turn things around. However, since the verdict, Page has remade the county's Board of Police Commissioners, naming replacements to four of the five posts.
The board's new chairman, former state Supreme Court Chief Justice William Ray Price, said Belmar "has done a tremendous job for the people of this county" in many ways. But Price was noncommittal on the long-term future of Belmar, who has led the 1,000-officer police department since 2014, calling questions about leadership change "premature."
Belmar has already said he plans to require officers to undergo training to help them overcome unconscious biases. Similar training within police departments is becoming increasingly common. One state, California, now requires all police officers and 911 operators to undergo training on sexual orientation and gender identity.
Some departments have gone even further.
San Jose has an advisory committee made up of police representatives and advocacy groups, Gonzales said. The department actively seeks recruits from within the gay community, even creating three recruitment ads showing officers preparing for work and saying goodbye to their spouses. One features a heterosexual couple, one a lesbian couple, and one a gay male couple — Gonzales and his husband. Each ad ends with Garcia saying the department is hiring, "And I want your family to be part of our police family."
In Memphis, Tennessee, 40-year-old Davin Clemons, a 17-year officer and one-time SWAT team member, sued the department in 2016. The lawsuit was settled. Terms were not disclosed.
Clemons, who is the department's LGBTQ liaison, said he's seen significant changes. He said the department has begun training on inclusivity and respectful workplace policies, and it now recruits at gay pride job fairs. He believes Memphis officers today are respected and valued, regardless of their sexual orientation.
"If you can ensure those things, you'll have employees giving 110 per cent every day," Clemons said. "If not, how am I going to protect citizens if I'm not protected in my own job?"
Inclusivity training for St. Louis County police is in its infancy. The county recently offered voluntary sessions, though the several dozen officers who participated "were pretty much the ones who didn't need to be there," said Hazel Erby, the county's director of diversity, equity and inclusion. "All of us have biases, but we really want to reach the ones who have strong biases."
Erby agrees with Belmar that mandatory training should be a priority.
"We concede we need it," she said.
Jim Salter, The Associated Press
@repost How Long Do I Have to Pay Spousal Support
source https://toronto.citynews.ca/2019/11/27/experts-leadership-key-to-changing-anti-gay-police-culture/
November 27, 2019
Linda O'Leary had alcohol on her breath and had her driver's licence suspended for three days following a fatal boat crash on an Ontario lake this summer, newly unsealed court documents say.
Uxbridge resident Susanne Brito, 48, and Florida man Gary Poltash, 64, were killed when two boats collided on Lake Joseph near Emerald Island in Seguin Township, Ont. at around 11:30 p.m. on Aug. 24. Celebrity businessman Kevin O'Leary and his wife, who own a luxury cottage on the lake, were on one of the boats involved in the collision.
"Linda O'Leary had an odour of alcoholic beverage on her breath and was given a demand for a breath sample on the roadside screening device," the warrant documents obtained by CTV News Toronto on Wednesday read.
"O'Leary registered an alert and was given a three day driving suspension," the documents stated. "O'Leary claimed that she had consumed alcohol following the collision and after returning home."
In Ontario, drivers with a blood alcohol concentration between 0.05 and 0.08 have their licence suspended for three days and are given a $250 fine. O'Leary's blood alcohol level was not listed in the documents. 
The lawyer representing Linda O'Leary, Brian Greenspan, said in a statement on Tuesday that "the tragic accident had nothing to do with alcohol."
"Linda O'Leary was not impaired; she is a highly experienced boater who was proceeding cautiously with due care and attention," Greenspan said. "She collided with a totally unlit boat on a moonless night which was invisible to any prudent operator. No one could have avoided the collision."
Following the crash, Linda O'Leary was charged under the Canada Shipping Act with careless operation of a vessel, which is not a criminal charge. The maximum penalty is a $10,000 fine. 
She does not face any impaired driving charges. 
Passengers on other boat were out 'stargazing'
According to the documents, there were 11 people on board the other boat involved in the crash and the group was going out onto the lake to stargaze after a dinner party. 
The documents say Irv Edwards, who owned the boat, "turned over control" to Richard Ruh a short distance from shore. 
"While adrift without engine running and navigational lights lit, the vessel was struck by another vessel," the documents say. 
The documents say a passenger on Edwards' boat told police they heard the other boat coming and knew it would hit them but it "was too late to do anything about it."
According to the court documents, a short verbal exchange took place after the crash before both boats drove to shore. The documents say the O'Leary's returned to their cottage and their son, Trevor O'Leary, called 911.
"Trevor O'Leary claimed that his parents had been involved in a boating accident on Lake Joseph and was requesting an ambulance for one person with head injury and a second person with foot injury," the documents said. 
Brito family suing for wrongful death
Earlier this month, Kevin and Linda O'Leary were both sued for wrongful death by the family of Brito. 
In the Statement of Claim, the family alleges the O'Learys "failed to keep a proper lookout" and "drove at too high a rate of speed for that time of night." It goes on to allege their "faculties of observation, perception, judgment and self-control were impaired due to alcohol and drugs."
The Brito family is also suing New York men Richard Ruh and Irv Edwards. Ruh, 57, was charged with failing to exhibit navigation lights in connection with the boating crash and Edwards is the owner of the boat that Ruh was driving.
None of the allegations in the civil suit have been tested in court.
Patrick Brown, of law firm McLeish Orlando LLP, who is representing the claimants, said they are seeking damages for wrongful death as well as punitive, exemplary and aggravated damages. The family is seeking $2 million.
"For this grieving family, it is about obtaining civil justice so as to prevent these types of deaths and curtailing reckless and dangerous behaviour from continuing on our lakes," Brown said.
Brown released a statement earlier this month on behalf of the family, saying they are "devastated" by the crash. 
"Our family has lost a beautiful, loving person," Rosa Ragone said.
"We sincerely hope that through this process, that justice is served and that steps are taken so that innocent victims like Suzie, are not seriously injured and killed and that other families do not have to go through such pain and loss."
@repost Spousal Support Attorney
source https://toronto.ctvnews.ca/linda-o-leary-had-alcohol-on-her-breath-after-boat-crash-but-claims-she-only-drank-after-court-docs-say-1.4704726
November 27, 2019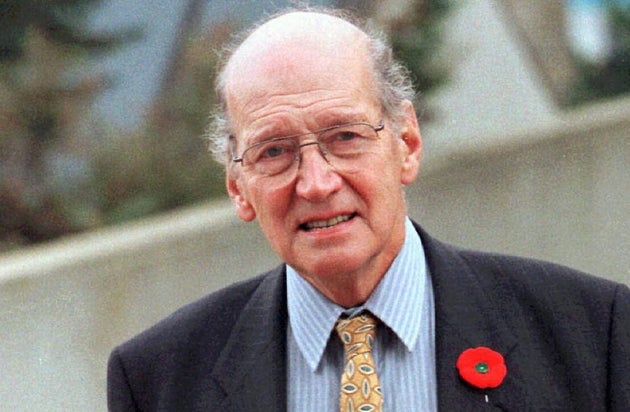 Former Nova Scotia premier Gerald Regan, whose political accomplishments were later overshadowed by a sexual assault trial that resulted in an acquittal, has died at the age of 91.
Regan, a lawyer and one-time sportscaster, served eight years as the province's 19th premier, with his Liberals winning a minority government in 1970 and a majority in 1974.
Regarded as a dynamic, fresh face when elected premier in 1970, Regan began reorganizing government and promised an end to patronage.
He also pushed an agenda of economic development and championed the development of offshore oil and gas resources and the harnessing of the Bay of Fundy tides for energy.
"Gerald Regan believed in the potential of Nova Scotia, with a vision for our future prosperity," current Premier Stephen McNeil said in a statement Wednesday morning. "He governed with a true sense of liberal values — investing in people, creating economic development and ensuring fiscal responsibility."
Watch: The lobster season began in Nova Scotia this week. Story continues below.
Regan oversaw a province he believed was at the crossroads of international trade and felt it had the opportunity to become a prime trading area within a decade, talking of a "new Phoenicia" to be built on steel, petroleum and electrical energy.
However, it was discontent over Nova Scotians' rising energy costs, due largely to a spike in foreign oil prices, that eventually led to his provincial downfall in 1978, when the Liberals were swept from power by John Buchanan's Progressive Conservatives.
Regan moved back into the federal arena, where he had previously served in the early 1960s, winning election to the House of Commons in 1980. He served in the cabinets of former prime ministers Pierre Trudeau and John Turner, holding the labour, international trade and sports portfolios before leaving to pursue business opportunities after he and the Liberal government were defeated in 1984.
He was working as a lobbyist and sitting on several corporate boards when the RCMP confirmed in October 1993 that he was being investigated for allegations of sexual misconduct dating back decades.
The resulting trial captivated the province and the nation, and at the conclusion of a five-year legal battle, Regan and his family wept as he was declared not guilty on eight sex-related charges on Dec. 18, 1998. It took the jury only eight hours to deliver its verdicts.  
Faced multiple charges
At age of 70, he was acquitted of one count of rape, two of attempted rape, three of indecent assault and two of unlawful confinement. There were three accusers and some of their allegations dated back more than 40 years when they were between 14 and 24 years old.
After the verdicts were read into the court record, Regan said: "We're tremendously relieved. It's been a long, long ordeal."
The charges had been reduced from 18 after Justice Michael MacDonald stayed nine charges judged to be less serious, ruling the Crown tainted the investigation by interviewing Regan's accusers before charges were laid.
After the trial, Regan's lawyer, Edward Greenspan, said the charges would never have been laid against anyone but a man of Regan's prominence. "If he had not been the former premier of this province, they would never have spent millions of dollars pursuing him," Greenspan said.
A cloud continued to hang over Regan as the Crown sought to reinstate the stayed charges in a case that went to the Supreme Court of Canada. The high court ruled in a 5-4 decision in 2002 that MacDonald had made "palpable and overriding factual errors" and reversed the stay of proceedings.
But in the end, Nova Scotia's prosecution service concluded it was not in the public interest to proceed on the indecent assault charges, determining it was unlikely Regan would receive a jail sentence if found guilty.
Regan was born on Feb. 13, 1928 in Windsor, N.S., and raised in a political family of Irish Catholics.
His Newfoundland-born mother, Rose, sometimes attended Liberal rallies the same night his father Walter attended Tory events. Walter Regan, who served two decades as a Windsor town councillor, eventually converted to the Liberals.
Regan's teen years saw him become the popular editor of his high school newspaper and class president. He went on to attend St. Mary's University in Halifax, and later worked himself through Dalhousie Law School by broadcasting radio sports.
He handled a nightly radio sports program from 1954 to 1956 and also covered the legislature for a network of Nova Scotia radio stations in 1957.
After being admitted to the bar in 1953, he gained prominence as a top labour lawyer in 1957-58 when he defended workers in a bitter 14-month dispute with Canada Gypsum Co. in Windsor.
Became party leader at 37
Regan's career in politics began haltingly with a trio of electoral losses in bids for a provincial seat in 1956, 1960 and 1962. He lost federally in 1962 before finally making it to Parliament in 1963.
He returned to Nova Scotia politics in 1965, winning the Liberal Party leadership at the age of 37 and promising to reinvigorate the party with youth.
He gained a reputation as a flamboyant leader in opposition, and his previous radio chops proved advantageous in 1969 when he famously mounted a 15-hour filibuster against a tax measure. The Liberals claimed at the time that he saved taxpayers $116,000 by delaying the legislation.
He married Carole Harrison, the daughter of Saskatchewan MP John Harrison, in 1956. They raised six children including son Geoff, who became a Liberal MP and Speaker of the House of Commons.
This report by The Canadian Press was first published on Nov. 27, 2019.
@repost Marriage Attorney
Via Dividing Property after Separation
source https://www.huffingtonpost.ca/entry/gerald-regan-obituary_ca_5dde6ac5e4b00149f727534d
November 27, 2019
Beyond the seemingly endless run of Christmas parties there's a virtual sleighful of must-see entertainment waiting at home in December.
Here's a look at a selection of titles headed onto streaming platforms before the year wraps up:
"Marriage Story"
Noah Baumbach's heartbreaking divorce tale feels like a ton of bricks from the onset, but there's enough humour in his film to make those tearful moments worth their weight. Scarlett Johansson and Adam Driver give Oscar-worthy performances as a couple who seem destined for eternal wedded bliss — until they suddenly aren't. While they once bonded over their mutual love for live theatre, gradually their relationship soured as professional aspirations pulled them apart. He feels blindsided when she serves him with divorce papers; she feels suffocated by his controlling personality. And caught between them is their young son who they've agreed to shield from the ugliness of a marriage that's crumbling. It's a painfully true testimony to modern divorce, bolstered by performances by Laura Dern, Alan Alda and Ray Liotta as lawyers with very different perspectives on the proceedings. (Netflix, Dec. 6)
Holiday Movies
Netflix gets into the yuletide spirit unlike any of the other streaming companies with a spate of originals. Among the highlights is "A Christmas Prince: The Royal Baby" (Dec. 5), the latest entry in what's fast becoming a holiday franchise. There's also "The Knight Before Christmas," a time-travelling love story between a present-day woman and a swordsman from another century, and animated family feature "Klaus," both already available to watch. Over at Disney Plus, Bill Hader and Anna Kendrick star as Kris Kringle's kids in "Noelle," ready to stream now, and a heap of celebrities swing by "The Kacey Musgraves Christmas Show," a variety special now on Amazon Prime Video. CBC Gem marks the holidays with more subdued Christmas-set stories, including 2017 mini-series "Little Women" on Dec. 13 and the buddy comedy "Holly Star" on Dec. 6. If you're into the classics, holiday favourites on Crave/HBO include "Home Alone" and its New York-based sequel, as well as "Love Actually."
"Hala"
A 17-year-old teenager faces the realities of growing up in America while living in a traditional Muslim household in Minhal Baig's semi-autobiographical feature that expands on her 2016 short film. Hala, played by "Blockers" actress Geraldine Viswanathan, is a successful student and a loving daughter with a rebellious streak, but when she discovers a secret that threatens to upend her idyllic family, she winds up reconsidering the notion of respect that she was raised on. Baig's tender reflection on adolescence carries with it a very American perspective on culture, but beyond what some will perceive as its faults is an uplifting story of a young woman coming into her own identity. (Apple TV Plus, Dec. 6)
"The Two Popes"
"City of God" director Fernando Meirelles delivers an unexpectedly humorous fictionalization of how the Vatican was rattled by Pope Benedict's decision to retire from the papacy. Anthony Hopkins is cast perfectly as the conservative Pope Benedict, who beckons Francis, the more liberal future Pope played by Jonathan Pryce, to discuss a transfer of power. Most of the film plays as a duelling conversation between the two reflecting on morality, responsibility and pop culture. It's not the deep dive into the scandals of the Catholic Church some might hope for, but between the lead performances "The Two Popes" is a pleasant surprise that could earn awards attention in the coming months. (Netflix, Dec. 20)
"The Imagineering Story"
Disney shines the spotlight on the massive team of engineers, architects and puppeteers who turned Walt Disney's theme parks into a reality. Using an incredible amount of restored footage pulled from its vaults, the six-part documentary recounts how Disneyland took shape, and goes deeper into the stories behind such famous rides as the Haunted Mansion and Pirates of the Caribbean. Having the series produced in-house might sound like an exercise in self-congratulation, and at times it is, but narrator Angela Bassett and a team of artists spanning the life of the corporation offer enough insight into the disasters to balance out the celebratory spirit. (Disney Plus, weekly in December)
In Case You Missed It (titles already streaming):
"The Watchmen"
"The Leftovers" creator Damon Lindelof delivers an inventive superhero drama based on the titular comic books by Alan Moore. The HBO series is set in an alternate reality where the U.S. won the Vietnam War, actor Robert Redford became president and masked vigilantes are battling an organization of white supremacists. Each episode peels back a layer of complexity between the characters, who include Regina King as a detective who doubles as a veiled crime fighter, Don Johnson as a police chief with a seemingly checkered past, and Louis Gossett Jr. as an elderly survivor of a 1920s race riot that killed his family. Catch up on the series before the first season wraps on Dec. 15. (Crave/HBO)
"I Lost My Body"
When a young man severs his hand in a violent accident, his separated former appendage embarks on a journey to return to its rightful owner. The concept might seem ridiculous, but French animator Jeremy Clapin and co-writer Guillaume Laurant (known for his work on "Amelie"), create a surprisingly moving storyline about trauma. Told partly from the point of view of the lost hand — which walks like Thing from "The Addams Family" — the film tracks the claw as it fends off rats in a subway, clashes with a pigeon and offers comfort to a sleeping baby. Meanwhile, the back story of its owner Naoufel, a failed Parisian pizza delivery guy, offers some insight into a young man who's trying to put his life back together. (Netflix)
This report by The Canadian Press was first published Nov. 27, 2019.
David Friend, The Canadian Press
@repost Spousal Maintenance
Via Child Lawyer
source https://toronto.citynews.ca/2019/11/27/oscar-contenders-holiday-movies-and-disney-nostalgia-what-to-stream-in-december/
November 27, 2019