TORONTO — A man who opened fire in the crowded food court of a popular mall in downtown Toronto seven years ago, killing two people, was sentenced to life in prison on Friday.
The ruling was delivered in a courtroom about half a kilometre from the site of the attack, that also left six people injured. Christopher Husbands was convicted of manslaughter in the deaths of two young men in the June 2, 2012, shooting.
"He was criminally reckless as to how many totally innocent bystanders could be caught in the line of his fire," Justice Brian O'Marra said in his decision. "Could this incident have been worse? Yes, it could easily have been three, four, five or more people killed or wounded by his actions."
Husbands was also found guilty earlier this year of five counts of aggravated assault and one count each of criminal negligence causing bodily harm and reckless discharge of a firearm.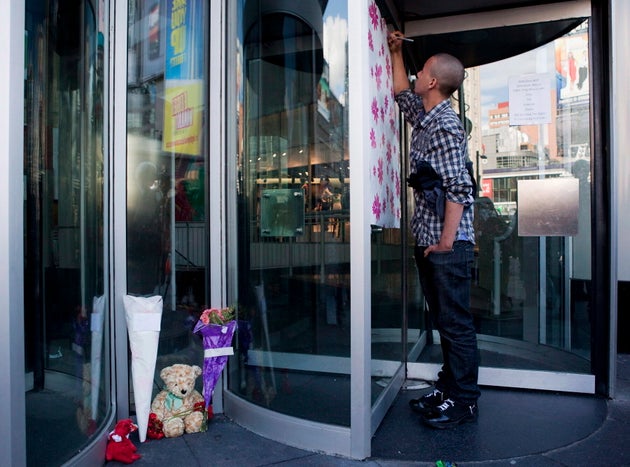 For those charges, he was handed seven concurrent sentences, of which he has four years left to serve. He'll be eligible to apply for parole after serving one-third of that time — sometime in the spring of 2021.
In crafting the sentence, O'Marra took Husbands' background into consideration, noting that the young man — who was 23 at the time of the attack — had been subjected to racism and poverty growing up first in Guyana and then in a poor neighbourhood of Toronto, where his circumstances led him to get involved with drugs and guns.
But in spite of those factors, O'Marra said he believes the prospects for Husbands' rehabilitation are good, noting the young man had also been involved in "pro-social activity," including volunteering.
This was Husbands' second trial in connection with the Eaton Centre shooting, after his conviction on second-degree murder charges was overturned on appeal.
Shooter suffered PTSD
Husbands admitted at trial that he was the shooter but his lawyers argued he should be found not criminally responsible due to mental illness.
The Crown acknowledged Husbands suffered from PTSD due to a stabbing months earlier but said he was carrying out a vendetta against his attackers.
The judge said the two men who were killed were involved in the attack on Husbands.
Ahmed Hassan, 24, died on the floor of the mall's food court and Nixon Nirmalendran, 22, died in hospital nine days later, the judge noted. Six others were hurt, including a 13-year-old boy who was shot in the head and survived, and a pregnant woman who was trampled by fleeing shoppers.
O'Marra said it wasn't clear whether Husbands was sorry for what he did, despite the fact that he apologized in court.
"Many years have passed since the deaths and injuries were caused by Christopher Husbands. His professed remorse in 2019 stands in contrast to what he wrote in letters to (a girlfriend) in 2012," the judge wrote. "His remorse today may be genuine. However, I find based on all of the evidence and information available that his remorse is ambiguous at best."
This report by The Canadian Press was first published Nov. 29, 2019.
Also on HuffPost:
@repost Determining Spousal Support
source https://www.huffingtonpost.ca/entry/eaton-centre-shooter-sentenced-christopher-husbands_ca_5de1c83ae4b00149f72f44f6
November 30, 2019
OTTAWA — The federal government has lost its bid to delay a deadline for compensating First Nations families torn apart by an underfunded child welfare system, as part of a Federal Court decision that looks to ensure children affected receive payments promptly.
The Canadian Human Rights Tribunal had ordered the government to pay $40,000 to all Indigenous children who were inappropriately placed in foster care because of underfunded family services on reserves, as well as to the parents or grandparents who had them taken away. Compensation was also ordered for children who were refused essential services.
The tribunal set a Dec. 10 deadline for the government to submit a payment plan, and has since pushed it back to Jan. 29, 2020. The federal government wanted the court to remove any deadline and give it a chance to come up with a compensation package outside the confines of the order.
Federal Court Justice Paul Favel rejected that request in a ruling released Friday afternoon, saying he saw no need to grant a further extension.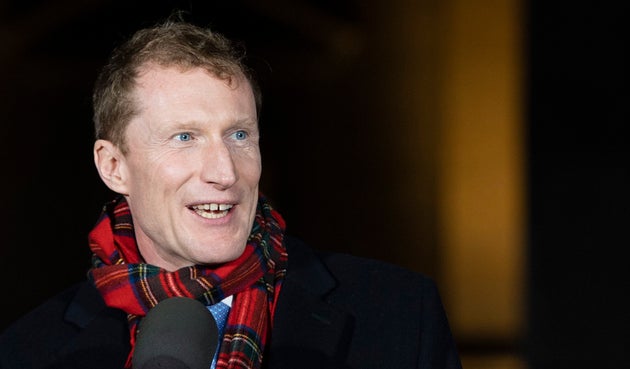 At the same time, Favel did uphold Ottawa's request for judicial review of the tribunal's order, saying it could provide "an incentive" for all parties to reach agreement on a framework for paying the compensation.
Besides, Favel wrote, the tribunal could take some time to approve a payment program, which could then be challenged in court, again, further delaying payment. "Surely this is not a desirable result," Favel wrote, who also noted all parties in the dispute wanted to "do the right thing."
The desire to avoid having children and their families wait even longer should "provide an incentive" for everyone to "expedite good faith discussions with one another" and hopefully reach a deal the tribunal can approve, he said, adding: "This will not be a wasted exercise."
Cindy Blackstock, executive director of the First Nations Child and Family Caring Society, called the decision a "turning point for reconciliation" in a statement on Twitter Friday.
"Canada either fully complies with the Tribunal's rulings (and) ends discrimination in other public services or it continues to fight First Nations children," said Blackstock, whose organization filed the original complaint with the tribunal a dozen years ago.
"Whatever choice they make — it is time for Canadians to make them famous for it."
Feds 'willfully and recklessly' discriminated
The September ruling said the federal government "willfully and recklessly" discriminated against Indigenous children living on-reserve by not properly funding child and family services. As a result, children were sent away from their homes, families and cultural communities.
Had they lived off-reserve, the children would be covered by better-funded provincial systems.
During hearings this week on the federal challenge to the decision, a government lawyer told Favel that the Liberals would compensate children and their families, but wanted to do so without the tribunal order hanging over it.
Ottawa instead wants to pay out through a settlement in a separate but related class-action lawsuit filed earlier this year that seeks $6 billion in damages for Indigenous children. That case could cover all victims going back to 1991, while the tribunal order goes back to 2006. 
Lawyers for the First Nations Child and Family Caring Society and other parties in the case said nothing stops the government from paying damages awarded by the human-rights tribunal while also extending compensation to other victims.
This report by The Canadian Press was first published Nov. 29, 2019.
Also on HuffPost:
@repost Divorce Lawyers
Via Property Settlement after Separation
source https://www.huffingtonpost.ca/entry/feds-child-welfare-indigenous_ca_5de1929de4b0913e6f7ea347
November 30, 2019
The man who opened fire inside Eaton Centre's food court back in 2012 has been sentenced to life in prison but he could be eligible for parole in as little as 16 months.
Christopher Husbands drew a handgun and opened fire in the food court on June 2, 2012, killing two people and wounding several others.
Ahmed Hassan, 24, died on the floor of the food court that day and Nixon Nirmalendran, 22, died in hospital nine days later.
Husbands was initially sentenced to life in prison without the chance of parole for 30 years after he was found guilty of two counts of second-degree murder.
But after successfully appealing the conviction, Husbands was awarded a second trial.
He admitted to shooting inside the busy downtown shopping centre on June 2, 2012, but during his second trial, his lawyers argued that his Post Traumatic Stress Disorder (PTSD) was triggered by an encounter he had with men who had assaulted him months earlier.
He was subsequently found guilty of two counts of manslaughter instead of murder.
On Friday, Justice Brian O'Marra handed Husbands concurrent life sentences on those charges with his parole eligibility set at seven years. Husbands smiled as he heard his new sentence.
The judge also gave Husbands 10 years credit for time served, meaning that he is already eligible for parole on the manslaughter charges. He was also found guilty on five counts of aggravated assault and one count each of criminal negligence causing bodily harm and reckless discharge of a firearm, for which he received a 14-year sentence. He will be eligible for parole on those offences in 2021.
O'Marra said he found Husbands was not in a dissociative state when he drew the hand gun and fired.
He said that while Husband's PTSD diagnosis explained the speed at which the shooting unfolded, it was not a "main factor" in explaining what occurred.
O'Marra said Husbands "made a choice" that day to carry a loaded handgun despite being under a weapons prohibition, but did not intend to run into Hassan and Nirmalendran at the Eaton Centre, despite the fact that both men attacked him previously.
Court heard that Husbands was born in Guyana to a mother who had AIDS and later became addicted to crack cocaine.
He moved to Toronto to live with his father in Regent Park and admitted to selling drugs as a youth just to have the necessities of life.
He was convicted of multiple criminal offences from his preteen years to his early 20s.
O'Marra said he was convinced that Husbands was victimized as a youth and discriminated against due to his race, but said that "does not excuse criminal behaviour," it only provides context for it.
"Mr. Husband's is a resilient and optimistic person and we are able to say that he hopes to be able to get out into the community at some point and as he said make a positive difference," his lawyer, Dirk Derstine, told reporters outside of court.
Derstine said that the sentenced handed down by the judge "is virtually a maximum sentence" in the context of a manslaughter conviction, albeit one that will have his client eligible for parole fairly soon.
He said that his client is "legitimately remorseful" for his actions.
This stands in contrast to what O'Marra said in court, citing letters Husbands wrote to his girlfriend while in custody and saying "I find his remorse is ambiguous at best."
Derstine said that "he does not believe it is reasonably realistic" that his client would be released at his first opportunity for parole and it remains unclear whether he will even request a hearing in 16 months' time. 
That said, at least one of Husband's victims is expressing concern about exactly that possibility.
Connor Stevenson, who was 13 when he was caught in the Eaton Centre crossfire, told reporters outside court that he "feels scared for everybody in Toronto" when he thinks about the prospect of Husbands being released from prison anytime soon.
Stevenson also said that he doesn't believe Husbands genuinely feels remorse.
"I definitely will be attending some of the parole hearings and I hope that he doesn't make parole," he said.
Family says they were "re-victimized" by new proceedings
Stevenson told court Friday that the bullet impact to his head caused permanent brain impairment.
"I still have a plate in my head and bullet fragments in my brain," Stevenson told CP24 on Friday afternoon.
His family fears that another serious blow to his head could be fatal.
But both Connor's mother Jo-Anne and father Craig say they were determined to be present during each stage of both of Husbands' trials, to earn a small measure of "relief."
"We've always been there to support the whole endeavor with the prosecution team and it's just nice that we are now able to move forward," Craig Stevenson told CP24 on Friday afternoon.
"The sad part is he will be applying for parole in the next year, or year and a half. And we will engage in that process as well . . . making sure that we go to the parole hearing, trying to keep him in."
All of the Stevenson's say they feel Husband's first trial was fair, and the second set of proceedings just tore off their emotional scabs.
"We were re-victimized by the court process over and over and over again," Craig said. "Not only sitting through and hearing the tales or the white lies that were taking place to help defend him, but using a technicality to overturn a conviction where he did receive a fair trial."
Husbands' first conviction was overturned and he was granted a new trial due to issues with the selection of the jury.
They say they watched and sat through the proceedings, feeling muzzled as the defence mounted efforts to argue the man who had shot Connor in the head was suffering from PTSD.
Jo-Anne Finney said she thinks Husbands is a coward, not a victim of bad circumstances.
"For (Husbands) to sit up there and use a defense that you know, 'I've done all these bad things including killing people,' you know, almost killing Connor and then to say, 'well, you know, I had a mom who was a crack addict or something like that'."
She said Husbands should have done something else other than seek vengeance against the men who had assaulted him.
"You know, I'm thinking what most people do is try to make themselves better. They try to move on. That's what real victims do."
For his part, Connor says he hasn't forgiven Husbands.
"He could have killed any single person in there — it just so happened that he shot me in the head and I survived. But I could have died that day," the Sheridan College software student said. "I mean, I almost died that day. Everybody in that mall almost died that day. So no, I don't forgive him for being selfish."
@repost Divorce and Spousal Support
source https://toronto.ctvnews.ca/toronto-eaton-centre-killer-sentenced-to-life-in-prison-but-could-be-eligible-for-parole-in-16-months-1.4708468
November 30, 2019