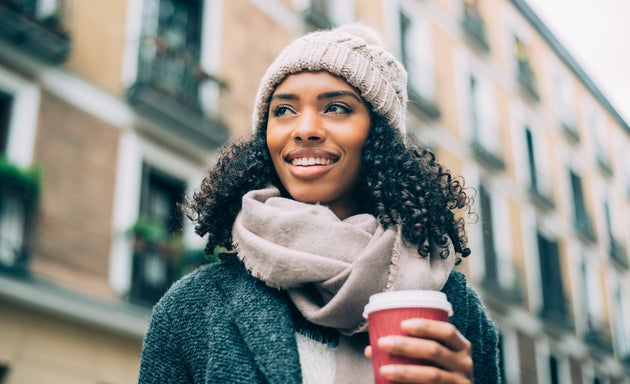 "I'll be home for Christmas, you can count on me." Bing Crosby's classic Christmas tune is hopeful for some and wistful for others, but there are times when the idea of returning home or visiting family over the holidays can be upsetting or even traumatic.
The truth is that for some people, being home for Christmas or Hanukkah is bad for their mental, or even physical, health. "Especially at this time of year, it's important for our health to understand if an event is good for you or not," Cathy Ferringo, a certified professional coach in Belle River, Ont., told HuffPost Canada.
WATCH: How to combat holiday stress. Story continues below video.
There are a variety of reasons why someone may not feel safe visiting family during the holidays or at any time of the year. It could be that family attitudes and actions around people of LGBTQ communities, a person's religion, race, culture, etc., are unwelcoming, or even aggressive.
It may be that a fact of your health means a family visit isn't healthy or even possible. It may just be that your relationship with a toxic family member manifests in mental and physical health consequences that you would be best avoiding.
Whatever your reasons, know that it is OK to prioritize your own mental and physical health and that nobody can "ruin" the holidays by doing so. 
If you're considering staying home this holiday season, read on.
Determine the potential consequences
Generally speaking, spending a short period of time with family over the holidays doesn't have long-term health consequences, Dr. Jessica Chan, of Copeman Health Centre in Vancouver, told HuffPost Canada.
However, short-term repercussions for your mental and physical health are possible, Chan said, such as being forced to eat particular foods or drink more alcohol than you normally would. 
For the majority of us, mental stressors are the most likely consequence of time spent with family during the holiday season — some more serious than others. "If you or other members of your family have unhealthy relationships with other family members — i.e. divorce, custody disagreements, etc. — or substance use challenges — including alcohol — these would be some key warning signs," Chan said. 
But there are cases when holiday time with family goes from uncomfortable to unhealthy, and the repercussions of this can last well into the new year. People with serious health conditions like diabetes, addiction, eating disorders, and mental illness may find that time with unsupportive or abusive family members hurts their health and impedes their recovery, Chan said.
"If you do suffer from chronic illness, the best thing is to work with your healthcare practitioner to establish an individual plan for you over the holidays unique to your needs," she said.
When deciding how to spend your holidays and who to spend them with, think about what the realistic consequences for your health are — in the short term and, if relevant, the long term. You might be fine with eating foods you normally avoid or dealing with the refusal of those foods, but that situation could actually have longer-lasting harm if you are in recovery from an eating disorder, to give one example.
Check in with yourself
You can consider all of the potential scenarios and make a pros-and-cons list, but at the end of the day it's important to think about how you feel when you consider making the trip.
Ferringo recommends tuning into your body before you say yes to an invitation, and listening to your intuition. When you think about attending and imagine being with your family over the holidays, does your body feel expansive or tight and constricted? 
"If you feel expansive, go for it," Ferringo said. "If you feel constricted, is there a better idea for you?" If you feel like you should see your family, think about going home for less time or at a different time (not the holidays), gathering with family on neutral territory like a restaurant or hotel, or bringing along a supportive friend or partner.
Check in with yourself when you're in a stressful situation, Calum Hughes, CEO and founder of Allied Corp., a cannabis company that works with first responders, told HuffPost Canada. If a situation or conversation becomes overwhelming, leave that situation for a few minutes to calm your nervous system. 
WATCH: When it comes to the holidays, interacting with relatives can be stressful. Story continues below video.
Decide on appropriate boundaries
If you visit family over the holidays but still have some misgivings, think about the boundaries you want to set in advance.
It may be that you want to practice affirming your appropriate pronouns with them, or have a script for ending conversations about politics or painful personal topics. Consider practicing these scripts and scenarios with a mental health professional or a friend in advance, and if you have a family member you trust to help you hold the line, loop them in.
"The most important thing is to determine a routine that you would like to stick to over the holidays, to set boundaries, and to stick to your routine," Chan said.
Remember that perfection is not necessary, Hughes said. Spending the holidays pretending to be someone you aren't or feel a way you don't, is bad for your own mental health. Be vulnerable where that feels safe, he said, but not in a way that doesn't feel true to you.
Or simply say 'No'
If you don't feel prepared to set boundaries, don't trust your family members to respect them, or simply want to do something different during the holidays, you can decline an invitation.
And while we get that this can be hard to do, it's possible to say 'no' to family when they invite you to stay with them.
Just keep your explanation simple, Daniel Nadon, a psychotherapist at Ottawa's East End Psychotherapy Services, previously told HuffPost Canada.
A simple, 'Thanks for the invitation, but [I] won't be able to make it this time,' may be all you need," he said. "Adding something like 'I hope we ca connect early in the new year' [can also be helpful.] If it's true, [it] … shows an interest in maintaining the relationship," if that is something you're interested in," Nadon said.
For many people, the holiday season means a break from work even if it isn't tied to a particular celebration that's meaningful to you. It's important to spend that time in a way that is both healthy and fulfilling, however that looks for you.
@repost Legal Separation Lawyer
source https://www.huffingtonpost.ca/entry/toxic-family-holidays_ca_5dfd026ee4b0b2520d0a8a15
December 20, 2019
January is a time to start afresh, to develop and work on good habits and healthy living. It's also, in many ways, a miserable month. It's cold and dark and you don't have the holidays left to look forward to anymore, just a few more months of cold darkness.
Whether you plan to embrace new resolutions or hole up inside until spring, you can enjoy the best that streaming services have to offer. Here's what coming and going from Netflix Canada in January 2020 — and as you enjoy, remember that the month will, eventually, end.
January 1
"Ghost Stories"
From the directors of "Bombay Talkies" and "Lust Stories" come four new short films taking a twisted turn into the spine-chilling realm of horror.
"Messiah"
When a CIA officer uncovers information about a man gaining international attention through acts of public disruption, she begins an investigation into his origins. As he continues to cultivate followers who allege he's performing miracles, she must race to unravel the mystery of whether he really is a divine entity or a deceptive con artist capable of dismantling the world's geopolitical order.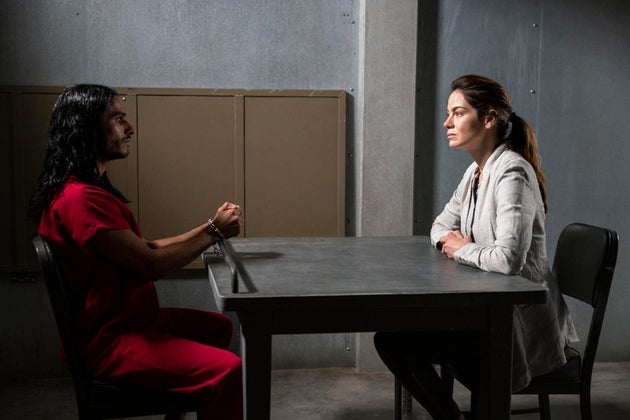 "Nisman: Death of a Prosecutor"
This documentary series follows a prosecutor who investigated the biggest attack against a Jewish community outside Israel since the Second World War ― and met a violent and mysterious death.
"Spinning Out" 
After choking during an important performance, a competitive skater dealing with family issues and her own inner demons struggles to revive her career.
"The Circle"
Welcome to the ultimate popularity contest. To win the cash prize, would you be yourself, a better version of yourself ― or someone else altogether?
"American Graffiti"
A couple of high school grads spend one final night cruising the strip with their buddies before they go off to college.
"Curious George"
The Man in the Yellow Hat is an oddball museum employee who looks after his pet monkey, an inquisitive and wonderful creature whose enthusiasm often gets the best of him.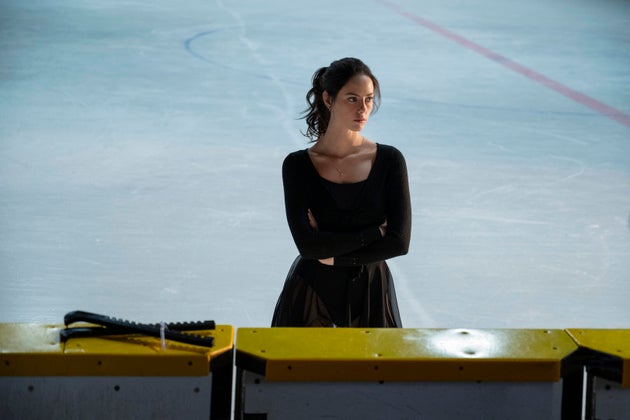 "Definitely, Maybe"
A political consultant tries to explain his impending divorce and past relationships to his 11-year-old daughter.
"Drugs, Inc." Season 6
The documentary series explores in depth how drugs are sold, processed, and understood in contemporary society.
"Line of Duty" Season 5
DS Steve Arnott is transferred to the police anti-corruption unit after the death of a man in a mistaken shooting during a counter-terrorist operation.
"Mamma Mia!"
A bride-to-be tries to figure out which of three men is her real father, in this movie told through the music of ABBA.
"Manhattan Murder Mystery"
A middle-aged couple suspects foul play when their neighbour's wife suddenly drops dead.
"Maze Runner: The Death Cure"
Young hero Thomas embarks on a mission to find a cure for a deadly disease known as "The Flare."
"Saint Seiya" Seasons 4-5
A group a young warriors, each in possession of a "cloth" guarded by a different constellation, must protect the goddess Athena as she attempts to keep the Earth from being destroyed by evil forces.
"The 15:17 to Paris"
A group of Americans discover a terrorist plot on a Paris-bound train.
"The Imitation Game"
During the Second World War the English mathematical genius Alan Turing tries to crack the German Enigma code with help from fellow mathematicians.
"The Post"
A cover-up that spanned four U.S. Presidents pushed the country's first female newspaper publisher and a hard-driving editor to join an unprecedented battle between the press and the government.
"Vikings" Seasons 1-2
A Viking warrior yearns to explore — and raid — the distant shores across the ocean.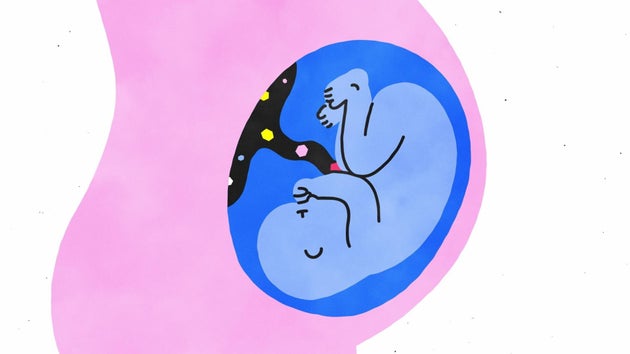 January 2
"Sex, Explained: Limited Series"
Attraction. Fantasies. Fertility. Discover the ins and outs of sex in this fun and informative documentary series, narrated by singer-actress Janelle Monáe
Thieves of the Wood
In this historical drama series, infamous Flemish highwayman Jan de Lichte becomes a local hero during the Austrian occupation of 18th-century Belgium.
January 3
"All the Freckles in the World"
In Mexico City, a 13-year-old falls for the most beautiful girl in school. With some help from his friends, he will try everything in order to win her heart.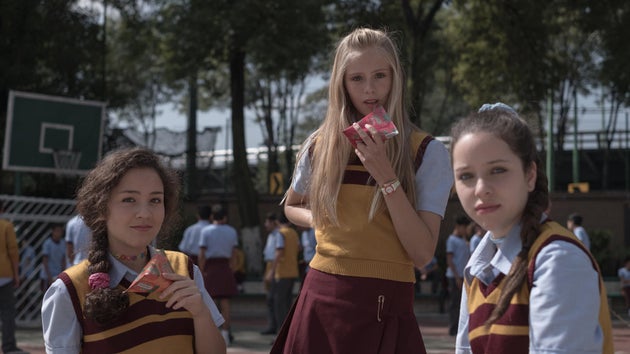 "Gotham" Season 5
The fifth season of the show, about what happens in Gotham before Batman's rise, involves characters like Bane, Mad Hatter and a young Bruce Wayne.
January 4
"Game Night"
A group of friends who meet regularly for game nights find themselves entangled in a real-life mystery when the shady brother of one of them is seemingly kidnapped by dangerous gangsters.
"Go! Go! Cory Carson" 
Join kid car Cory Carson on his adventures around the winding roads of childhood in Bumperton Hills! Based on the hit toy line Go! Go! Smart Wheels.
January 7
"Rust Valley Restorers" Season 1
A restoration reality show in B.C.'s Rust Valley, one of the most unique car communities in the world.
January 8
"Cheer"
The documentary series follows the competitive cheerleaders of Navarro College in Corsicana, TX. The stakes on the mat are high, but for these athletes, the only thing more brutal than their workouts and more exceptional than their performances are the stories of adversity and triumph behind the team members themselves. 
January 10
"AJ and the Queen"
RuPaul stars in this outrageous series as a down-on-her-luck drag queen traveling across America in a van with a tough-talking 10-year-old stowaway.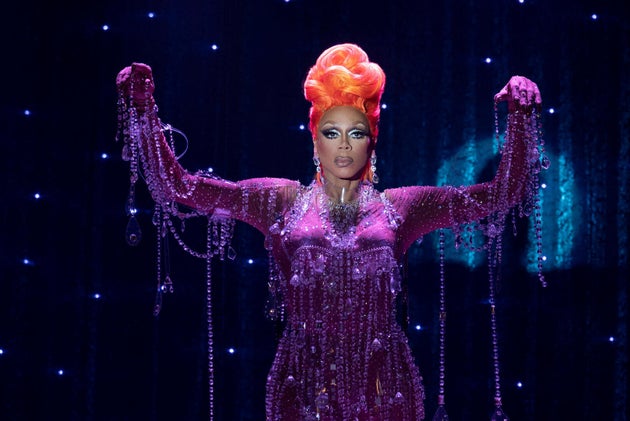 "Giri / Haji" 
Family duty sends a lawman to London to look for his mob-assassin brother as a yakuza war threatens to engulf Tokyo. Trust is even tougher to find.
"Harvey Girls Forever!" Season 4 
A robot band, a pirate adventure … and a run-in with a friendly ghost? Just another season on Harvey Street, where every day's out of the ordinary.
"The Inbestigators" Season 2 
Who? When? Where? These school-age sleuths ask smart questions ― and they always solve the case! When crime strikes, call the Inbestigators.
"Medical Police"
Two American doctors who discover a deadly virus in Brazil are recruited as government agents in a race to find a cure and uncover a dark conspiracy.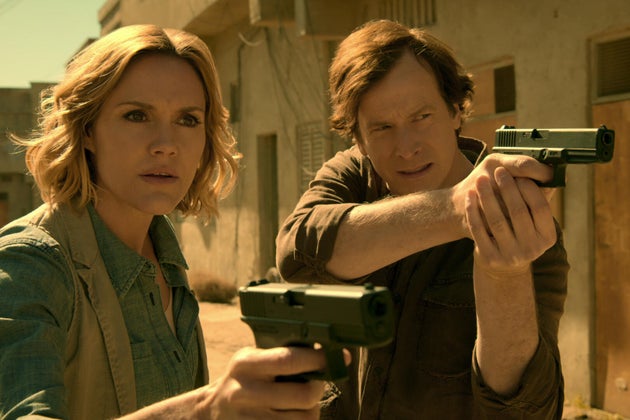 "Scissor Seven" 
With a trusted pair of hairdressing scissors and the ability to disguise himself, Seven offers contract killing on the cheap. The only problem? He often has trouble completing assignments.
"Titans" Season 2 
Things have changed. Robin and the Titans aren't the same group of outcasts they used to be, and neither are their enemies.
"Until Dawn"
France's funniest comics carry out ghastly tasks as they try to outlast ― and outwit ― one another while overnighting in famously haunted locations. 
January 13
"The Healing Powers of Dude"
When an 11-year-old boy with social anxiety disorder has to start middle school, he finds strength in a lovable comfort mutt named Dude.
January 14
"Kipo and the Age of Wonderbeasts" 
"Burrow girl" Kipo's life turns upside down when she surfaces in a wild world of mutant creatures. She'll need all the help she can get to go home.
January 15
"Grace and Frankie" Season 6
Jane Fonda and Lily Tomlin are two women reinventing their lives in this funny and honest series, now returning for Season 6.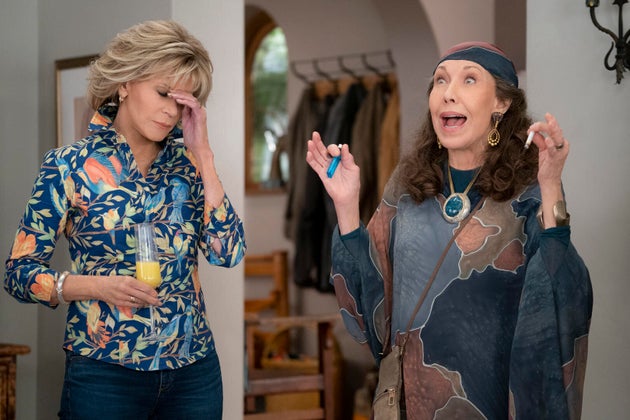 "Quien a hierro mata"
A cartel boss is released from prison and put in the care of nurse Mario (Luis Tosar), who questions his duty and reconnects with his traumatic past.
January 16
"NiNoKuni" 
High school colleagues Yuu and Haru travel between the real world and a parallel fantasy universe to help their friend Kotona, whose life is in danger.
January 17
"Ares" 
When her friend suffers a bizarre accident, Rosa realizes the secret student society they've just joined is built on demonic secrets from Dutch history.
"Hip-Hop Evolution" Season 4 
Season 4 of the music series follows hip-hop in the U.S., showcasing the stories and sounds that shaped its history and culture.
"Sex Education" Season 2 
Late bloomer Otis must master his newly discovered sexual urges in order to progress with his girlfriend Ola whilst also dealing with his now strained relationship with Maeve. Meanwhile, Moordale Secondary is in the throes of a chlamydia outbreak.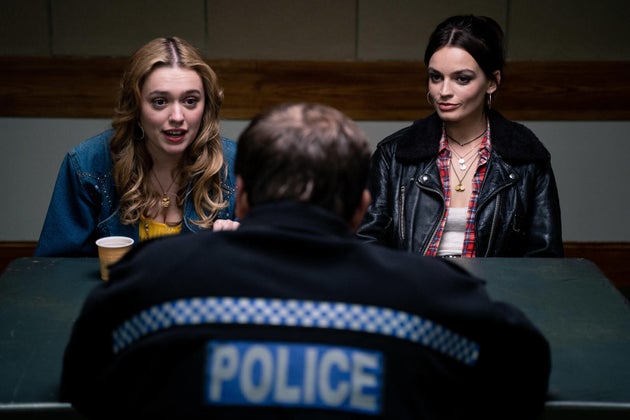 "Tiny House Nation" Volume 2
Renovation experts John Weisbarth and Zack Giffin travel across the U.S. to help design and construct tiny dream homes in spaces under 500 square feet.
"Tyler Perry's A Fall from Grace"
Grace's new husband ravages her life, her work and — many say — her sanity. Shuttered in a cell awaiting trial for his murder, her only hope for vindication lies with a public defender who has never tried a case.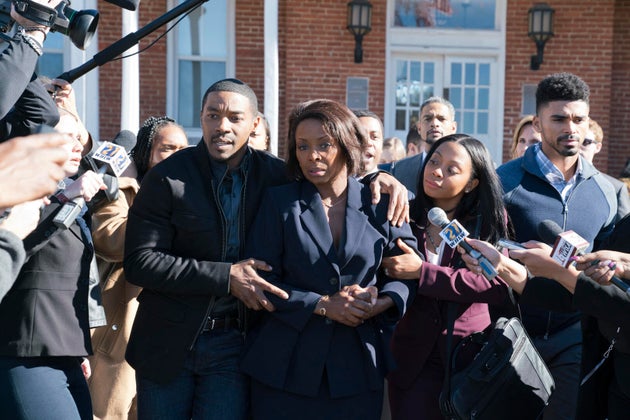 "Vivir dos veces" 
Emilio searches for the great love of his youth, with the help of his daughter and granddaughter. Will he be able to reconnect with this lost love before his memory fails?
"Wer kann, der kann!" 
"Nailed It!" takes its cakes to Germany, where amateurs try to re-create fantastic sweets. Model Angelina Kirsch hosts alongside chef Bernd Siefert.
January 20
"Family Reunion, Part 2" 
This sitcom about a Seattle family who must readjust to simple living in Georgia returns for its second season.
"Good Time"
After a botched bank robbery lands his younger brother in prison, Connie Nikas embarks on a twisted odyssey through New York City's underworld to get his brother Nick out of jail.
January 21
"Fortune Feimster: Sweet & Salty"
Southern-born comedian Feimster's comedy special touches on her childhood misadventures as a former Girl Scout, debutante and (disqualified) swim meet champion; her family's complicated relationship with Hooters; and how a movie helped her realize she was a lesbian.
"God's Own Country"
Young farmer Johnny Saxby numbs his daily frustrations with binge drinking and casual sex, until the arrival of a Romanian migrant worker for lambing season ignites an intense relationship that sets Johnny on a new path.
"Word Party" Season 4
Cue the music: It's time for a party! Join animal babies Franny, Bailey, Kip, Lulu and their new friend, Tilly, for more learning and language fun.
January 22
"Pandemic: How to Prevent an Outbreak"
The six-episode docuseries explores the ways influenza evolves and how prepared humans are ― or aren't ― for the next devastating global outbreak.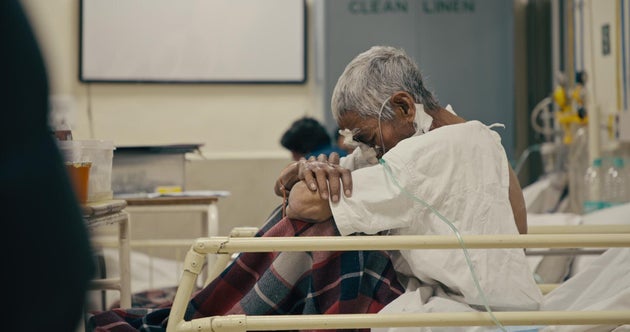 January 23
"The Ghost Bride"
In 1890s Malacca, a young woman finds herself in the afterlife and becomes mired in a murder mystery connected to the deceased son of a wealthy family.
"October Faction"
Monster hunters Fred (J.C. Mackenzie) and Deloris Allen (Tamara Taylor) hide their identities as members of a covert syndicate while their teenage kids, Geoff (Gabriel Darku) and Viv (Aurora Burghart), are forced to live in a town trapped in the past. From the comics by Steve Niles and Damien Worm.
"The Queen"
After the death of Princess Diana, Queen Elizabeth II struggles with her reaction to a sequence of events nobody could have predicted.
"SAINT SEIYA: Knights of the Zodiac: Season 1, Part 2"
Hard work and training have paid off for Seiya, who is now one of Athena's Saints. But it doesn't end here. What new adventures await the heroes of this epic saga in Part II?
January 24
"A Sun"
A family reckons with the aftermath of their younger son's incarceration and a greater misfortune that follows.
"Chilling Adventures of Sabrina: Part 3"
Though she defeated her father Lucifer, the Dark Lord remains trapped within the human prison of her beloved boyfriend, Nicholas Scratch. With an assist from her mortal friends, Sabrina makes it her mission to free Nicholas from eternal damnation.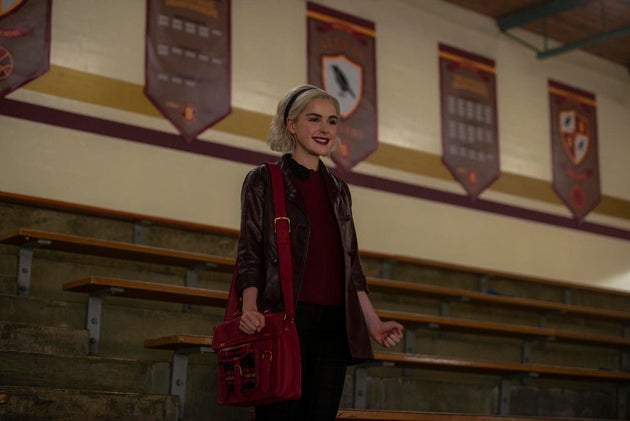 "The Ranch: The Final Season" 
This comedy series set on a ranch and starring Ashton Kutcher and Sam Elliott returns for its final season.
"Rise of Empires: Ottoman"
With a mix of scripted and documentary elements, this series examines the history of the Ottoman Empire.
"You Cannot Hide (No te puedes esconder)"
This thriller follows a nurse who's rebuilding her life, an ex-cop turned hit man, a photographer obsessed with death, a corrupt politician and a group of idealist friends ― all linked by darkness and danger.
January 25
"Captain America: The First Avenger"
Steve Rogers, a rejected military soldier, transforms into Captain America. But he finds that being a hero comes at a price, as he attempts to take down a war monger and a terrorist organization.
January 26
"Vir Das: For India"
Vir Das takes his audience on a celebratory journey through the history of India, from its people and traditions to modern culture and famous films.
January 28
"Alex Fernández: El mejor comediante del mundo"
A new stand-up special from Mexican comedian Alex Fernández.
"Legend"
A young man must stop the Lord of Darkness from both destroying daylight and marrying the woman he loves.
January 29
"Frères Ennemis"
A cop and a drug dealer who grew up in the same neighborhood reluctantly join forces to solve a murder.
"Next In Fashion"
Next In Fashion is a high-stakes competition series featuring some of the world's best and quietly innovative designers who compete for a chance to become the next big name in fashion. The series is hosted by Tan France of "Queer Eye" and designer and model Alexa Chung.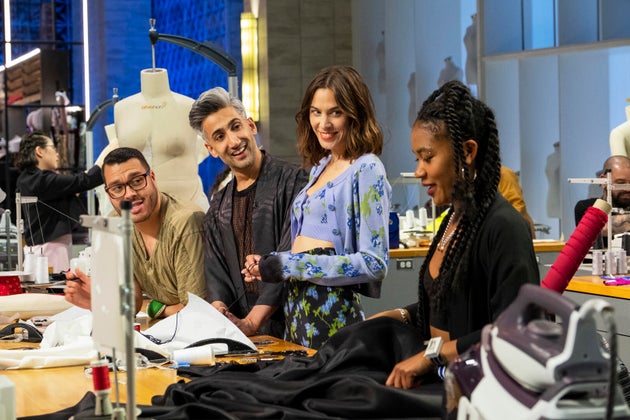 "Night on Earth"
From the award-winning producers of "Planet Earth II," "Life" and "Blue Planet," this stunning natural history series reveals the wonders of the nocturnal world.
"Omniscient"
In a future where each citizen is monitored 24/7 by a drone, a woman discovers a murder unaccounted by this surveillance system, and investigates why.
January 30
"Ainori Love Wagon: African Journey"
To find love, seven strangers leave Japan and embark on a journey through the continent of Africa together. Challenges, adventure and romance await!
"The Stranger"
Secrets, violence and a conspiracy send family man Adam Price on a desperate quest to uncover the truth about the people closest to him.
January 31
"37 Seconds"
A young woman with cerebral palsy is torn between family obligations and her dream to become a successful manga artist.
"Bojack Horseman" Season 6, Part 2
BoJack inches his way toward redemption as a stint in rehab forces him to confront his mistakes and start making amends.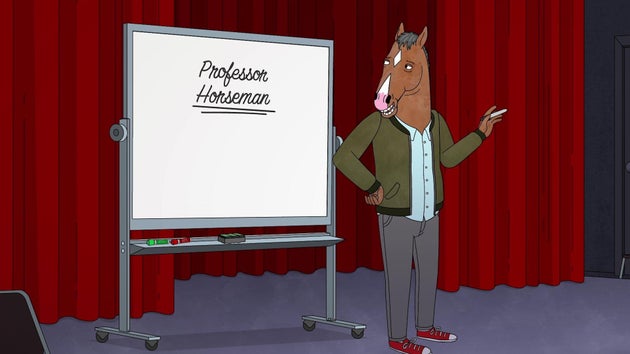 "Diablero" Season 2 
Demons walk among everyday citizens, and the angels took off long ago. Who's left to save humanity? Diablero returns for Season 2.
"I Am a Killer" Season 2
Season 2 of the documentary series features death row inmates convicted of capital murder giving a firsthand account of their crimes.
"Luna Nera" 
In 17th-century Italy, a teenage midwife accused of witchcraft must choose between a star-crossed love and fulfilling her powerful destiny.
"Ragnarok" 
A small Norwegian town experiencing warm winters and violent downpours seems to be headed for another Ragnarok ― unless someone intervenes in time.
"Star Trek Beyond"
The crew of the USS Enterprise explores the furthest reaches of uncharted space, where they encounter a new ruthless enemy who puts them, and everything the Federation stands for, to the test.
"Uncut Gems"
With his debts mounting and angry collectors closing in, a fast-talking New York City jeweller risks everything in hopes of staying afloat and alive.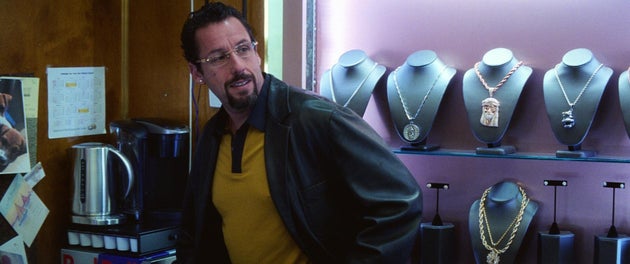 And here's what's leaving
January 15
"Helix" Seasons 1-2
January 17
"Short Term 12"
January 31
"Horrible Bosses"
"Little Women"
"Spartacus: Blood and Sand"
"Spartacus: Gods of the Arena"
"Spartacus: Vengeance"
"Spartacus: War of the Damned"
@repost Dealing with Divorce
source https://www.huffingtonpost.ca/entry/netflix-canada-january-2020_ca_5df69db4e4b047e8889f1caf
December 20, 2019
NEW YORK — The drive by the Democratic-led House of Representatives to impeach President Donald Trump was the top news story of 2019, according to The Associated Press' annual poll.
Trump also figured in the second and third biggest stories of the year: the fallout over his immigration policies and the investigation by Special Counsel Robert Mueller into whether his election campaign co-ordinated with Russia.
But it was impeachment that was by far the top choice in the AP poll, a story that gained steam with each passing week after details emerged about a phone call in which Trump pressured the newly elected Ukrainian president to announce an investigation into his chief Democratic rival, former Vice-President Joe Biden.
Congress held a series of nationally televised hearings during the inquiry, culminating with a party-line vote Wednesday evening to impeach an American president for the third time in U.S. history. The impeachment process laid bare the deep partisan divisions roiling American politics during the Trump presidency.
The selections for Associated Press story of the year were made by a panel of editors and managers from newspaper, TV station and AP newsrooms around the globe.
A year ago, the mass shooting at a high school in Parkland, Florida, — which killed 17 students and staff, and sparked nationwide student-led marches for gun control — was voted the top news story of 2018.
The first AP top-stories poll was conducted in 1936, when editors chose the abdication of Britain's King Edward VIII. Impeachment was also voted the top story of the year the last time it happened — in 1998 over the Bill Clinton-Monica Lewinsky scandal.
Here are 2019's top 10 stories, in order:
TRUMP IMPEACHMENT: Led by House Speaker Nancy Pelosi, Democrats moved to impeach the president based on allegations that he abused the power of his office by enlisting a foreign government to investigate a political rival. The articles of impeachment also accused Trump of obstructing Congress' oversight like "no president" in U.S. history. But Democrats failed in their bid for a bipartisan action — no Republicans in Congress broke with the president. Trump and Republicans repeatedly mocked the process as a "sham" and insisted he did nothing wrong.
IMMIGRATION: The Trump administration carried out sweeping new immigration enforcement measures in the face of a crisis that saw record numbers of migrant families arrive at the U.S.-Mexico border. Several immigrant children died after being held in U.S. custody, children were found living in squalid conditions at cramped border facilities, and global outrage peaked after the publication of a photograph showing a drowned father and his toddler daughter in the Rio Grande across from Texas. Trump also successfully freed up billions of dollars in Pentagon funds to build his border wall and imposed new rules that has forced tens of thousands of asylum seekers to wait in Mexico while their immigration cases play out in the U.S.
TRUMP-RUSSIA PROBE: After a two-year investigation, Mueller told Congress he did not find sufficient evidence to charge a criminal conspiracy between the Trump presidential campaign and Russia. However, Mueller testified that Trump was not cleared of obstructing justice. The investigation was opened by the FBI in July 2016 and taken over by Mueller in May 2017. He charged six Trump associates with various crimes as well as 25 Russians accused of interfering in the election. Mueller's congressional testimony and long-awaited report outlining Russian interference in the 2016 election were among the biggest moments of the year.
MASS SHOOTINGS: A Walmart store crowded with shoppers in El Paso, Texas, was targeted by a gunman who killed 22 people before his arrest. Police say the suspect posted anti-Hispanic writings online prior to the attack, and the massacre sent chills through Latino communities around the country. It was one of several mass shootings in the U.S. Targets included a garlic festival in Gilroy, California; the exterior of a bar in Dayton, Ohio, and a municipal building in Virginia Beach, Virginia.
OPIOIDS: State and local governments across the U.S. went to court seeking huge compensation from drug companies for the costs of the long-running opioid epidemic. One of the major firms, OxyContin maker Purdue Pharma, declared bankruptcy, seeking protection from its creditors as it sought to settle more than 2,700 lawsuits. The epidemic has killed more than 400,000 people in the U.S. since 2000.
CLIMATE CHANGE: The Trump administration began the process of withdrawing the United States from the Paris agreement to curb emissions, and marathon U.N. climate talks ended with no major breakthrough as large-scale polluters balked at intensifying the fight against global warming. Across the world, Greta Thunberg and other young activists called for tougher action as weather data indicated 2019 would likely be the second hottest year on record.
BREXIT: Throughout the year, Britain was deeply divided over its pending departure from European Union. Brexit supporter Boris Johnson became prime minister and soon lost key votes in Parliament and Supreme Court. But he succeeded in calling national elections, and his Conservative Party won a resounding victory — seemingly assuring that the exit from the EU would indeed take place.
US-CHINA TRADE WAR: The world's two biggest economies skirmished repeatedly throughout the year in a tit-for-tat trade war. Just ahead of December's holiday season, the United States and China announced a limited deal, with the U.S. dropping plans to impose new tariffs and China agreeing to allow more U.S. agricultural imports. But the deal falls well short of the demands that Trump issued when he launched the trade war. Further negotiations will be needed to achieve a more significant agreement.
BOEING JETS GROUNDED: Air safety regulators worldwide grounded the Boeing 737 Max jet after one of the planes crashed in Ethiopia, killing 157 people. That occurred just five months after another 737 Max crashed off the coast of Indonesia, killing 189. In both crashes, investigators say, a faulty sensor caused a flight control system to push the nose of the plane down and pilots were unable to regain control. The grounding of the Max has cost Boeing and airlines billions of dollars; Boeing says it will temporarily stop producing the jet in January.
HONG KONG: Normally stable Hong Kong was wracked by months of massive and sometimes violent protests. The initial provocation was an extradition bill that many viewed as a sign of creeping Chinese control. But demands multiplied as residents sought to safeguard Hong Kong's freedoms. During months of clashes, riot police fired 26,000 tear-gas and rubber-baton rounds and arrested more than 6,100 people.
Other events that received top votes in the 2019 story of the year voting were the massacre at New Zealand mosques that killed 51 people; the Democratic presidential campaign; and the fire at the historic Notre Dame cathedral in Paris.
David Crary, The Associated Press
@repost Divorce Questions
source https://toronto.citynews.ca/2019/12/20/impeachment-of-trump-voted-top-2019-news-story-in-ap-poll/
December 20, 2019
Some of the residents of 235 Gosford Boulevard, who have been displaced by a five-alarm fire in November, may be able to return home in a few weeks, Toronto Mayor John Tory says.
"The majority of units in the building, we're told, are weeks as opposed to months away from people being able to move back in," said Tory at a holiday party for the tenants on Thursday night.
"That will be a happy day for them."
The North York highrise has been closed since the Nov. 15 blaze that killed one person and injured six others. The building was deemed unsafe in the aftermath of the fire, displacing around 700 people.
Some tenants have been staying in hotels after they were housed in a shelter set up by the city at York University.
However, Tory said tenants of about 24 units in the building that were severely damaged by the blaze could be displaced for months.
"We have lots to do to get these people back into their homes, and we're working very closely, advocating to the landlord and making sure we help in any way that we can," said Tory.
In the weeks following the fire, tenants have expressed concerns about the lack of communication from the landlord, and what they have claimed has been an underwhelming effort to find them better accommodations.
A lawyer representing the tenants said earlier this month that the building management had told tenants that they would have to find their own accommodations at the start of the new year.
Tory said his expectation is that the landlord will have those people continue to stay on the hotel until they can move back into their apartments, especially if they are paying the rent.
Holiday party hosted for displaced tenants
Tenants gathered at Christian Centre Church, a few metres away from their apartment, for a holiday party Thursday night.
Councillor Anthony Perruzza, who hosted the party, said it was made possible by the community, who brought the food. Also in attendance were Toronto police officers and Toronto firefighters who brought gifts for the children.
"It's been a very trying six, seven weeks. These people have been displaced from their homes." Perruzza said. "I just thought it would be important to come together and celebrate."
He said he hoped the party could help the tenants forget about their current situation, even for just a few hours.
"Well, it is nice to have a party like this to celebrate for Christmas and holidays," said resident Ibrahim Hito.
He said his wish for this season is for his family of four, who is currently living in a one-bedroom hotel room, to be able to return to their unit as soon as possible.
"We're trying to be as positive as much as possible," said Hito.
Selina, another resident, said it hasn't been easy since the fire, but she and her family are trying to manage it.
"It's a big change, but there's nothing we can do."
Selina said getting back to their home is the only gift she wants for Christmas.
Tory said it was important to do something to bring the tenants together and let them know that everybody is working hard to get the building ready for habitation as quickly as it is safe.
"It is just an occasion to say thank you for that patience and to tell them that their fellow residents at the City of Toronto care about them," he said.
@repost Child Support Papers
Via How Is Spousal Support Determined
source https://toronto.ctvnews.ca/most-of-displaced-gosford-tenants-may-be-able-to-return-home-in-weeks-mayor-says-1.4738102
December 20, 2019
A 22-year-old Toronto university student, shot at least 10 times while taking out the trash, was allegedly killed by a cowardly masked suspect possibly hunting for anyone in his way, police said.
Jeremy Vincent Urbina, who police believe was not known to the suspects, was shot in the parking lot of a housing complex near Finch Avenue and Leslie Street at around 8 p.m. on Dec. 11 and was pronounced dead at the scene.
Police said at a news conference Thursday that investigators have interviewed a number of witnesses and viewed extensive surveillance video in the area after the student at the Ontario of College of Art and Design University was killed.
Det.-Sgt. Terry Browne told reporters that two masked suspects were seen lurking inside a housing complex for about six minutes around 8:01 p.m. and appeared to be looking for a specific person or just anyone in their way.
Around 8:07 p.m., police said Urbina was seen in video surveillance footage leaving his building to take out garbage, wrapped in many layers of clothing due to the cold weather.  
Browne said the two suspects spotted Urbina walking back from the dumpster and one of them allegedly approached him from behind, and without any interaction, fired numerous shots.
"It's my investigative belief that the shooters did not know who Mr. Urbina was," Browne said. "It's our investigative belief that these two individuals were there possibly looking for an individual, or more disturbingly, they could have been looking for anyone who was there."
Police were called by 8:08 p.m. and when they arrived, they found Urbina suffering from more than 10 gunshot wounds.
"I have been in the homicide unit for 16 years and I've probably seen everything that human beings can do to each other, but I've never seen someone actually appear to look around, to actually hunt down another human being," Browne said. 
"This was nothing short of being callous, cowardly and evil … Mr. Urbina did not see this coming, Mr. Urbina has no history with us."'
"This is one of the most callous killings I have ever witnessed in this office."
Urbina, the youngest of three brothers, was a second-year integrated media student at the university. His family said he loved the arts and theatre.
"You see pictures of Mr. Urbina, a full life ahead of him … loved by all, he just happened to be throwing his garbage out at that time, at that moment," Browne said. "Two minutes earlier, two minutes later, and he's not likely the victim."
His sister-in-law told CTV News Toronto at his funeral on Wednesday that he had "this very vibrant energy" and was relaxed and could easily poke fun at himself.
On Thursday, police released two surveillance camera images of the suspects. One is a close up of a young male's face wearing a pink mask and a hood.
"It would be surprising to me if someone wasn't able to identify the person in these images," Browne said.
Browne appealed to the man he believes did not pull the trigger, saying that while he is now considered party to the offence, he could turn himself in with a lawyer and cooperate to bring the alleged shooter to justice.
The first suspect was wearing a dark-coloured hooded sweatshirt and dark-coloured pants, investigators said, and the second suspect was wearing all dark clothing.
"This was a ridiculous violent, evil act and, we as a community, have to do our part in identifying these individual and getting them off the street," Browne said.
Urbina's older brother, Jasper, told CTV News Toronto on Thursday that he felt a lot of anger after listening to the police's news conference and learning that his brother was shot 10 times.
"My friend had to calm me down, because I was pretty upset," he said. "It's a flurry of emotions."
He said that when he looked at the photographs of the suspects released by police, he could "feel the animosity and anger."
"My main thought is what if it wasn't my brother, what if it was a child?" Jasper said. "It could have been anyone else. It could have been an elderly person. Unfortunately it was my brother, but it could have been worse."
"If you recognize those features, please, just put me and my family at ease. Help the police. This should not be something that happens to anyone."
Anyone with further information is asked to contact officers at 416-808-7400 or Crime Stoppers anonymously at 416-222-TIPS (8477).
@repost A Domestic Partnership Agreement
Via How Long Do I Have to Pay Spousal Support
source https://toronto.ctvnews.ca/toronto-university-student-shot-to-death-by-suspect-allegedly-hunting-for-victim-1.4736467
December 20, 2019