Vaughan Family Lawyers Share New Success Stories

Mazzeo Law Barristers & Solicitors, a law firm based in Vaughan, Ontario, has shared some of their most recent success stories in family law cases, demonstrating their expertise and knowledgeability in the field. The local firm has seen thousands of clients through their family cases, acting as mediators between the parties involved and preventing conflicts that would complicate a smooth resolution.
The most recent success story shared by the local firm illustrates the finesse they bring to their work in child support law, as it narrates the case of Frank Roy. They share, "I am so grateful that Paul represented me in my times of trouble, trying to separate was very hard on myself and my children. It is known that, usually, the mother gets the children, especially at 8 and 4, but thanks to Paul's efforts, I got the majority of custody and get to watch my children grow up and was able to go to all their activities. This means a lot to me and the children. Paul was very persistent in getting the goals we set out in the beginning and, due to his expertise and tenacity, we came out with great results. Thank you so much. I will recommend Paul to everyone I know, although I hope they don't go through these problems."
According to the firm, counting on an experienced lawyer to act as a mediator and intervene in these situations is the key to success. They remark that many go into this process with the belief that it will be smooth and simple—and the law will be on their side—only to find themselves struggling once the actual court appointments begin.
Paul Mazzeo, lead attorney at Mazzeo Law Barristers & Solicitors, states, "When it comes to something as sensitive as the custody of your child, or child support, you want to leave everything in the hands of an expert. Failing to recognize the importance of proper legal representation will have direct consequences on the outcome of your case."
As Mazzeo notes, having an attorney handle every step of the process will prove to be an invaluable asset. The local firm guarantees that, whenever possible, they will communicate with the other parties and try to reach an agreement before going into court. However, they will remain open as an effective channel of communication after going to court as well.
In another review, Mazzeo Law Barristers & Solicitors is praised for their expertise in family law cases. Peter Cole shares, "Paul Mazzeo has been easy to work with: professional, reliable and, above all, he is a very knowledgeable family lawyer. My family law case has become rather complicated, yet Paul has been prepared every step of the way. With his expertise and experience, he has been successful in all family court appearances. Paul is always well prepared and organized, which I believe is the key to his success. Although this process is highly stressful, Paul is always available to respond to all my concerns. I highly recommend Paul Mazzeo and the staff at Mazzeo Law for any family law issues."
Mazzeo Law Barristers & Solicitors possess extensive experience and knowledge in several areas of family law, as they guarantee their clients the best representation in Ontario regarding Child Support, Separation, Divorce, Spousal Support, Child Custody, Matrimonial Law, Domestic Contracts, and Prenuptial Agreements. Additionally, the firm also acts as an Ontario Estate Planning Law Office, handling Probates, Estates, Wills, and Trusts, as well as real estate cases, including Private Lending, Purchase Agreements, Transfer of Ownership, Property Division, Equalization, and Settlements.
For all of these cases, the local firm relies on some of the most experienced and knowledgeable attorneys in the area, each of whom are familiar with all of the challenges that their clients may encounter during their court sessions. This comprehensive knowledge base allows them to guarantee that all their clients' best interests will be represented effectively in court, ensuring the best chances at a favourable outcome.
The company's website includes more information on the legal services offered by Mazzeo Law Barristers & Solicitors, including a thorough description of what clients may expect during their cases. It also includes a contact form, which prospective clients can use to schedule a consultation.
For more information please contact us at any time:

Mazzeo Law Barristers & Solicitors
3300 Hwy 7 Suite 904
Vaughan
,
Ontario
L4K 4M3
Email: [email protected]
Phone: (905) 851-5909
Fax: (905) 851-3514
Price Range: $000 – $000




5/5 stars –
based on 3 reviews

source https://www.mazzeolaw.ca/family/family-law/vaughan-family-lawyers-share-new-success-stories/
January 1, 2020
BRUSSELS — December served up a warning of the massive challenges ahead for the European Union.
Freak storms wreaked havoc on parts of southern Europe, showing how the impact of extreme weather will drive the bloc's thinking and climate change policy over the coming years. The EU has already said it wants to spend effort and money to remain the global driver of measures to fight climate change.
The United States also threatened sanctions against companies working on a gas pipeline from Russia to Germany, again showing that the trans-Atlantic alliance between EU nations and the U.S. stands for less and less in the age of power politics.
And across the Channel, a rare December election in Britain brought Conservative Prime Minister Boris Johnson a solid majority to back up his efforts to "get Brexit done." As things stand, Britain on Jan. 31 is scheduled to become the first nation ever to leave the EU.
All these challenges will need a strong co-ordinated response from the EU's soon-to-be 27 nations if they want to live up to their goal of having a bigger global impact.
"Europe must raise its voice more strongly in the world," German Chancellor Angela Merkel said in her New Year's message.
Yet as time goes by, such European messages have become ever more plaintive and homegrown issues demand attention.
EU headquarters in Brussels, looking ahead to 2020, is now beset by tireless bickering over a fraction of the 1% of gross national income that the nations are supposed to spend on the EU during the bloc's 2021-2027 budget period. As populism in Europe has turned the EU and its perceived elites into a pet target, national leaders are wary of being seen by voters as too generous toward Brussels.
EU Parliament President David Sassoli stressed the need for a budget deal "as quickly as possible in order to avoid delays in implementing the Union's policies and programs."
Many, however, fear the year 2020 will get partly wasted on intricate EU budgetary manoeuvring. That would leave the EU — for all its mighty trading bloc, aid spending and diplomatic footprint — still hitting well below its weight when it comes to global issues.
"Europeans are in danger of becoming hapless playthings in a tussle for pre-eminence between China, Russia, and the United States," wrote former Swedish foreign minister Carl Bildt and Mark Leonard in a sobering account for the European Council on Foreign Relations think-tank .
Such a conclusion might seem counter-intuitive, considering how the EU has bounced back over the past few years and what it is striving for over the next decade.
It staved off Greece's exit from the shared euro currency and helped several other EU nations recover from staggering debt crises. It was a major player in getting both the landmark 2015 Paris climate accord and the Iran nuclear deal signed. And it stood united as Britain lurched through three years of political turmoil over its impending Brexit divorce from the bloc.
In many ways, 2020 could mark a bright new dawn for the EU. A new regime is in place, with Germany's Ursula von der Leyen taken over as European Commission president and Belgium's Charles Michel the new Council President.
In addition, the Brexit will-they-or-won't-they drama has also turned a corner. The U.K. is set to leave on Jan. 31 and while the following trade talks will be tense and exacting, it's hardly the stuff that will liven up newspaper headlines. Tensions still could arise between EU nations with widely disparate economic interests in trading with Britain.
But political shoals lurk. The year still could see a flare-up between EU headquarters and Poland and Hungary, two eastern member states where many feel the democratic credentials on which the bloc is built are being openly flaunted.
EU policies on climate change, the pre-eminent issue where the EU wants to lead the world, are facing domestic challenges. Coal-burning Poland is resisting calls to move more quickly in fighting climate change and farmers and workers in the Netherlands, France and beyond have protested new laws aiming to curb pollution. An EU summit in December had to go through linguistic contortions to claim a deal on an overall commitment to achieve carbon neutrality by 2050.
Outside EU borders, the United States has gone from a trusted ally under former President Barack Obama to an unpredictable partner under Donald Trump, who pulled out of the Paris climate accord that the EU was instrumental in brokering.
Strong recent disagreements over Iran policy and NATO show the trans-Atlantic rift is widening between the allies.
"Existing powers are going down new paths alone," von der Leyen said in a thinly veiled criticism of the United States.
The EU is still a staunch defender of multilateralism and seeking global compromise. That approach is being tested daily, however, as China and the United States vie for economic and military supremacy and Russian leader Vladimir Putin seeks to undermine democracies and extend his nation's influence around the globe.
"The resurgence in great power competition has put pressure on the EU's dream of a multilateral world order," Bildt and Leonard wrote. "The EU wants to play softball in a hardball world."
___
Follow AP's full coverage of Brexit and British politics at: https://ift.tt/2QQDXv6
___
Follow AP's climate coverage at https://ift.tt/2FLiB0N
Raf Casert, The Associated Press
@repost Matrimonial Advocate
Via Family Lawyer
source https://toronto.citynews.ca/2020/01/01/climate-change-brexit-divorce-eu-faces-challenges-in-2020/
January 1, 2020
SAN FRANCISCO — A financial tug-of-war is emerging over the $13.5 billion that the nation's largest utility has agreed to pay to victims of recent California wildfires, as government agencies jockey for more than half the money to cover the costs of their response to the catastrophes.
Pacific Gas & Electric declared bankruptcy nearly a year ago as it faced about $36 billion in claims from people who lost family members, homes and businesses in devastating wildfires in 2017 and 2018. The utility acknowledged its power lines ignited some of the fires.
Those claims were settled as part of the $13.5 billion deal that PG&E reached last month with lawyers representing uninsured and underinsured victims.
Meanwhile, insurers had been threatening to try to recover roughly $20 billion in policyholder claims that they believe they will end up paying for losses from those fires. PG&E settled with the insurers for $11 billion.
PG&E must keep working on its broader bankruptcy exit plan to meet the approval of state regulators and a bankruptcy judge by June, as planned.
In the meantime, the $13.5 billion settlement leaves open just how much would be used to compensate victims, their lawyers and federal and state agencies for the money they spent on rescue and recovery operations.
California state agencies said they're owed about $3.3 billion, and federal agencies including FEMA filed claims totalling $4.3 billion. The claims are not related to the $1 billion PG&E agreed in June to pay to 14 local governments to cover damages from wildfires caused by its equipment.
U.S. attorneys and the California attorney general's office raised concerns in separate court filings last month about "potential unequal treatment of claims" and asked U.S. Bankruptcy Judge Dennis Montali to clarify how the money will be divided. They also urged him to ensure that settlement amounts are governed by neutral and experienced trustees.
Lawyers for the fire victims, meanwhile, have asked the judge to reduce the government agencies' claims and argued in one court filing that the California governor's office of emergency services can't recover the costs of carrying out public services such as response to fires.
Many victims dissatisfied with the settlement say giving money to the government agencies leaves little left to people who are still struggling to rebuild their lives.
"There's not enough money in there for everybody and yet there are too many hands in the pot," said Sasha Poe, who lost her house in 2018 when a fire killed 85 people and nearly wiped out the city of Paradise.
Some victims said they're upset that the settlement provides cash and PG&E stock to a trust, stretching out payments over a few years, while insurers will receive their settlement in cash.
"To me, they're taking care of shareholders first and they want us to wait for payments," said Lisa Williams, who also lost her house in Paradise. She says a Facebook group she started for wildfire survivors concerned about the settlement has reached 800 members.
"Nobody expects to be made whole by this settlement … but they ought to give the victims cash because they need it more immediately," she said. "People are still hurting. I know a woman whose house burned down … she's living in a trailer with an autistic child and the generator and plumbing went out. She has no heat and water and she's freezing."
Attorneys for the victims said they hope to work out several key issues, including how the trust for the fire victims will be managed and the process for submitting claims, by the end of January.
Daisy Nguyen, The Associated Press
@repost Do I Have to Pay Spousal Support
Via How Does a Legal Separation Work
source https://toronto.citynews.ca/2020/01/01/financial-tug-of-war-emerges-over-fire-victims-settlement/
January 1, 2020
SAN FRANCISCO — People who lost family members, homes and businesses in California wildfires had a Tuesday deadline to seek compensation from the nation's largest utility as part of its bankruptcy case.
The deadline involved claims to receive part of the $13.5 billion Pacific Gas & Electric will pay for losses from deadly wildfires in Northern California in 2017 and 2018.
In November, PG&E agreed to extend the deadline by two months after lawyers raised concern that tens of thousands of victims had not filed claims for their losses and suffering. They said many wildfire survivors — still traumatized and struggling to get back on their feet — weren't aware of their right to file a claim.
About 72,000 fire-related claims were filed by the initial deadline in October, according to PG&E. Since then, a certified public accountant who was appointed by the bankruptcy court to find more victims said more than 4,000 new claims have been filed.
PG&E said it mailed notices and claim forms to more than 67,000 individuals, bought advertisements, put the word out online and opened six service centres to help people file claims by 5 p.m. Tuesday.
Katsolas said he and a team working with him passed out 16,000 fliers and sent text messages and emails. They also tried to reach out to victims on social media and attended community events such as high school football games and church gatherings.
He said people can file claims against PG&E for many reasons, including damage to property, loss of belongings, personal injury or wrongful death, business interruption, lost wages, emotional distress and more.
Information and a way to file claims online is available at officialfireclaims.com or by calling a hotline Katsolas and his team set up: 1-888-909-0100.
The deadline also motivated a non-profit group to spread the word to wildfire victims that they can donate all or a portion of their settlement money to help others still struggling to recover.
David Levy, whose retreat centre was destroyed by a wildfire in California's wine country in 2017, helped launch the Rise and Regenerate Fund when it became apparent to him that some people were reluctant to seek payments because they think there are others in greater need of support.
The fund is partnered with Goodnation, which connects donors to vetted organizations that are most effective at serving those in need.
Levy said he plans to donate 20 per cent of his settlement payout to a Sonoma County centre focused on helping wildfire victims overcome psychological trauma.
"People are also trying to rebuild emotionally, and one way to feel better is to help other people," he said.
Daisy Nguyen, The Associated Press
@repost Separation Agreement Lawyer
source https://toronto.citynews.ca/2019/12/31/california-fire-victims-face-deadline-on-filing-claims/
January 1, 2020
Canadian parents, it's time to pat yourselves on the back. 2019 was a wild year for parenting stories and you parented the heck out of it. There was so much to look back on including the Canadian celebrities and everyday heroes alike who shaped conversations, made us rethink our mindsets, and affirmed their kids like no other.  
Here are 10 parenting moments from 2019 that deserve all of our respect.
When Shay Mitchell shut down her haters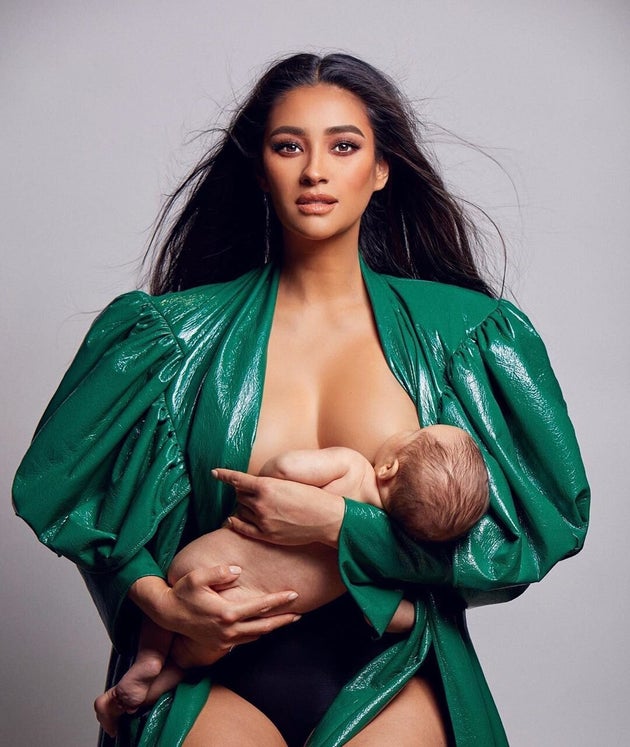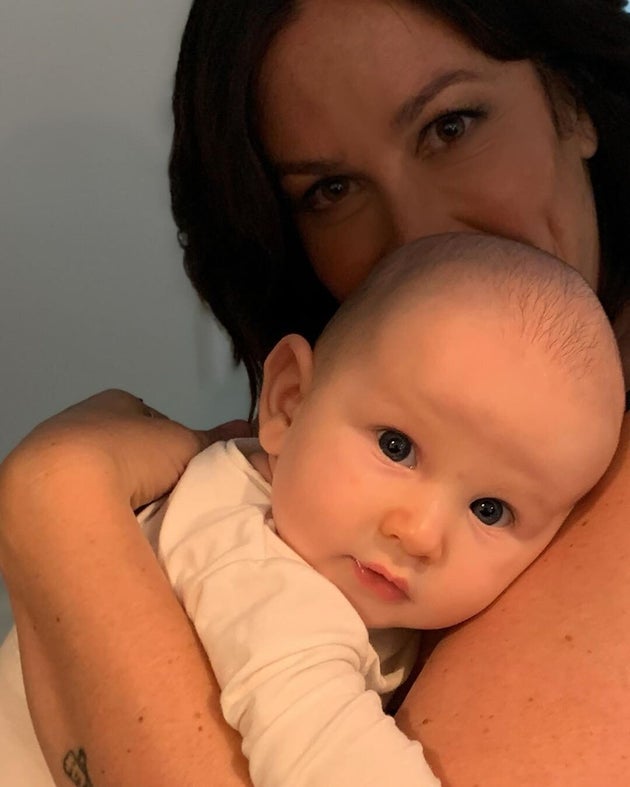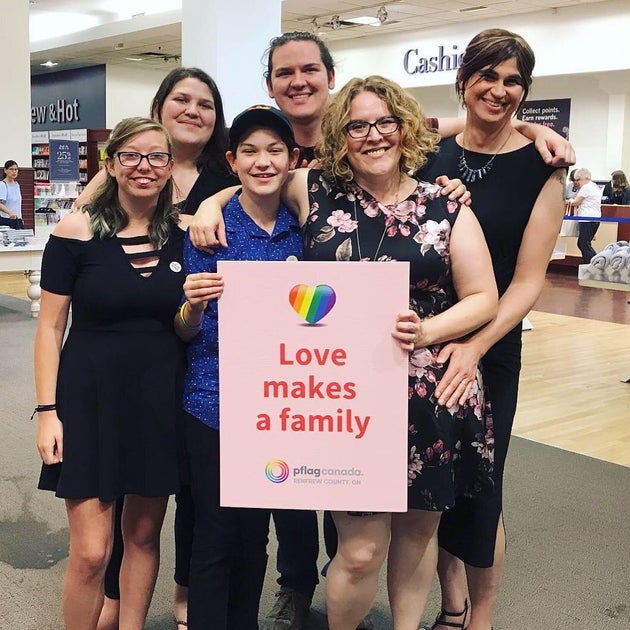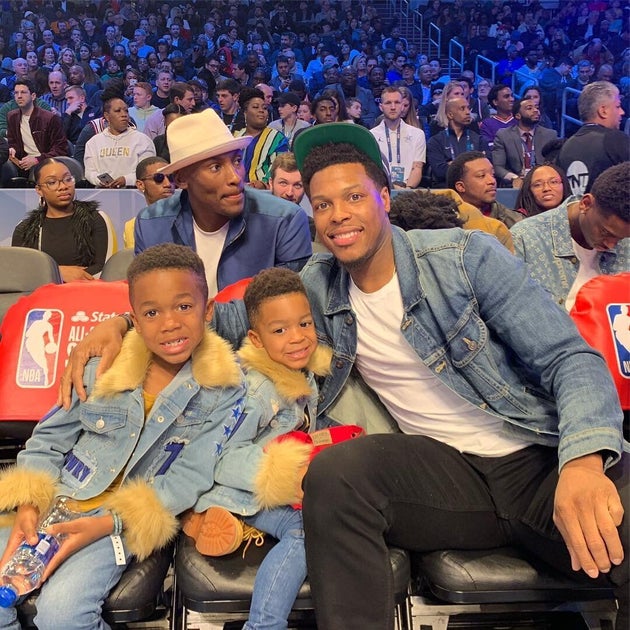 Turns out the Toronto Raptors are champions on and off the court. When point guard Kyle Lowry was pushed by a spectator during a playoff game, he kept his cool because he had his kids in mind. 
"Understand that I have two young children and being able to hold myself to a certain standard, which I do, I hold myself to a high, high standard," he told reporters. "And I have to make sure that I uphold that."
Watch: Best NBA post-conference kids moments. Story continues below.
Ryan Reynolds supports immigrant children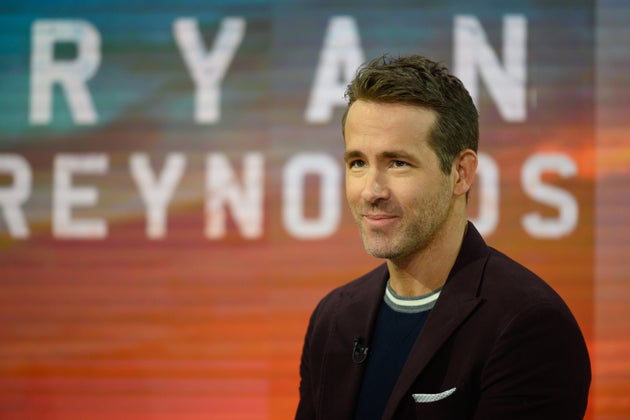 Parents had all the feels watching Michael Bublé's video for "Forever Now" in August, as they prepared to send their kids off to school. The Canadian crooner perfectly captures the bittersweet heartache when children head off to kindergarten or teens pack off for college.  
Dad Village got real about fatherhood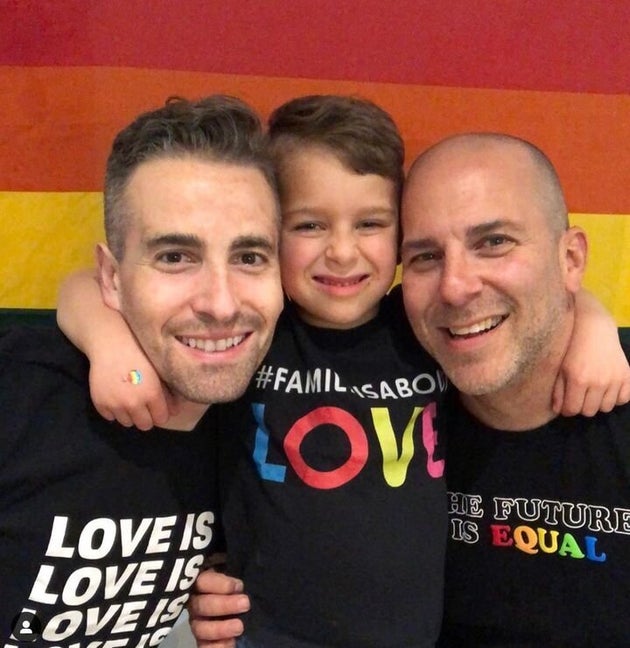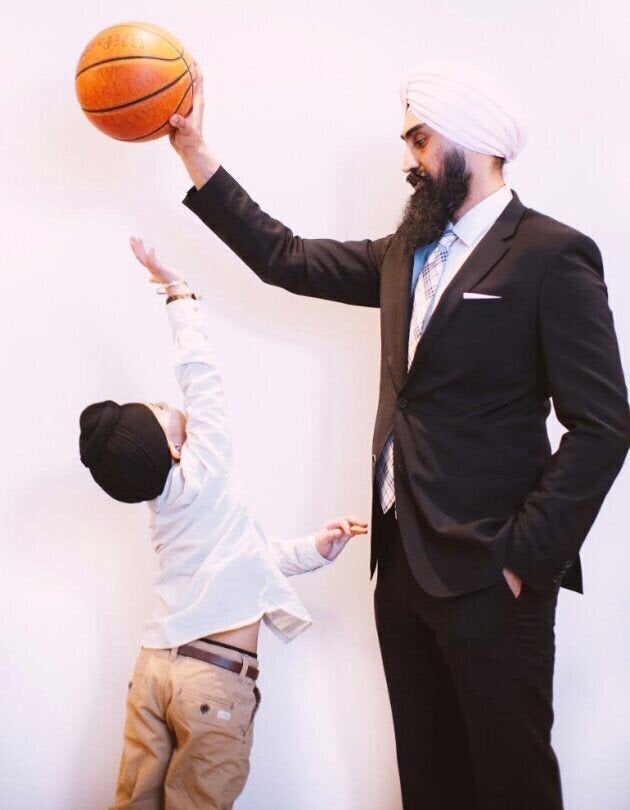 The second time, Dhillon gave his Instagram followers an intimate look at his son's hair routine and how it's prepared in the Sikh tradition. In the post, Dhillon expressed gratitude for how his son's appearance is received — a far cry from what Dhillon experienced when he was younger.  
"For me growing up I would have to prep for the daily battles of racism that awaited," Dhillon wrote. "So thankfully I live in Brampton where my kids can be themselves." 
No Fly List Kids got a big win for young travellers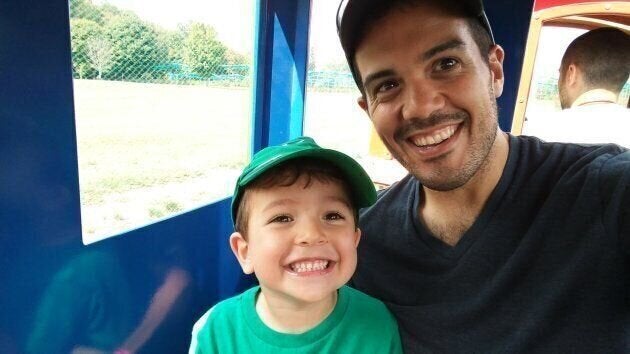 The parents behind No Fly List Kids will finally be able to travel without fear. The children had been falsely flagged as security threats because their names were shared with people who were actually on a no-fly list. As part of a security bill's provisions, the federal government will soon change how the no-fly list works. Group founder Sulemaan Ahmed sees this as a victory for the mothers and fathers who tirelessly campaigned to raise awareness about the harrowing experiences their kids faced at airports.
Moms can go by 'they'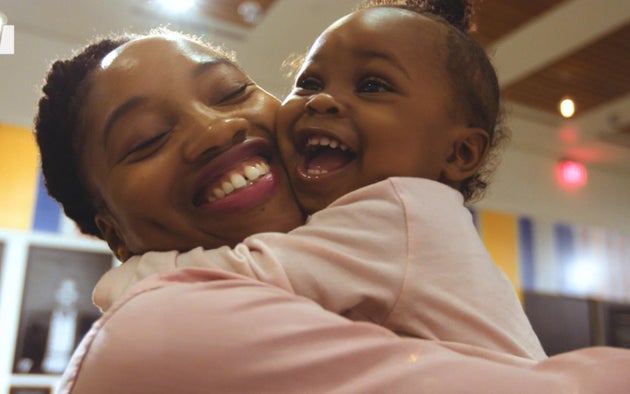 Who gets to be a mother? Toronto mom Kyisha Williams, who goes by she and they pronouns, thought raising children wasn't something queer people could do. Williams shared with HuffPost Canada how they unlearned that mindset and have started raising their child in an identity-affirming way.
@repost Divorce Equalization Payment Taxable
Via Family Divorce Lawyer near Me
source https://www.huffingtonpost.ca/entry/top-canadian-parents-2019_ca_5e0b8dabe4b0843d360c6d3e
January 1, 2020