MONTREAL — Former SNC-Lavalin executive Sami Bebawi was sentenced to eight years and six months in prison Friday, wrapping up the last of the criminal charges brought against the engineering giant and its former employees involved in fraud and corruption in Libya.
Bebawi was impassive as he was sentenced by Superior Court Justice Guy Cournoyer, who explained he was opting for a penalty closer to the top of the scale given a number of aggravating factors in the case.
The 73-year-old had been defiant as he entered the courtroom for sentencing while pulling a carry-on suitcase.
When a reporter yelled out whether other managers from the engineering firm should be held to account and "fall on their swords," he replied "definitely."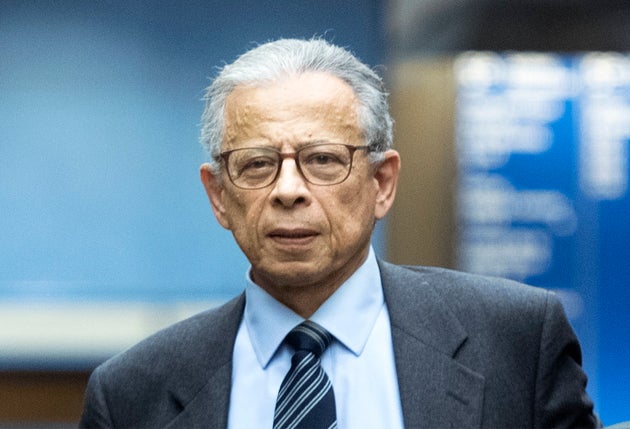 A jury last month found the former head of SNC-Lavalin's construction division guilty of paying kickbacks to foreign officials and pocketing millions as he worked to secure contracts for the company beginning in the late 1990s.
The case centred on several major infrastructure projects and dealings with Saadi Gadhafi, a son of late Libyan dictator Moammar Gadhafi.
The jury also heard Bebawi tried to pay off a subordinate to change his testimony so he could avoid prosecution himself.
Cournoyer pointed to several factors, including the sophisticated nature of the fraud, the degree of planning and premeditation, and Bebawi's behaviour after the infractions had been committed.
The federal prosecutors who brought the case to trial were satisfied with the sentence, saying it brought a message of deterrence and denunciation.
Crown prosecutor Anne-Marie Manoukian called it an "embarrassment for Canadian companies to act in that kind of behaviour."
"Our Canadian obligations with regards to our treaties and with regards to what is an infraction in Canada, that is not the way that business should be done," she said.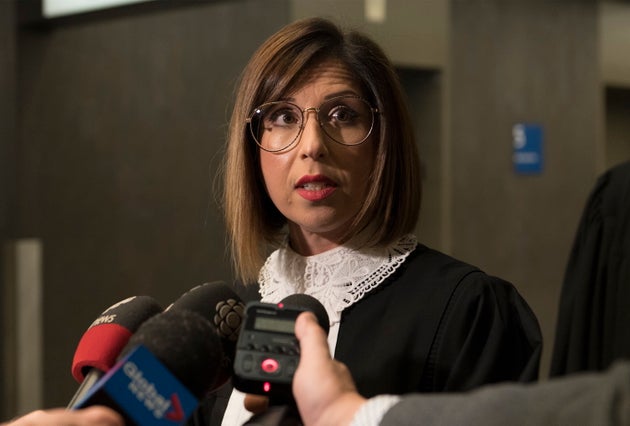 The Crown had sought nine years behind bars after a jury convicted Bebawi last month of five charges including fraud, corruption of foreign officials and laundering proceeds of crime.
"It is in fact very close to what we asked the court to impose," Manoukian said.
"There were very many aggravating circumstances in this case and very few mitigating circumstances, as the judge stated."
Bebawi's defence lawyers — who did not address reporters after sentencing — had countered with a suggestion of a six-year prison sentence.
Handcuffed and sitting in the prisoners' box after sentencing, Bebawi motioned reassuringly to family members in the courtroom.
The case returns to the court on Jan. 28 to discuss what to do with the proceeds of crime.
The sentence brings to an end a lengthy, federally led investigation and prosecution of the engineering firm and some of its employees.
In the days following the Bebawi verdict, the Montreal engineering giant also settled criminal charges on its business dealings in Libya, with its construction division pleading guilty to a single count of fraud and agreeing to a $280-million fine to be paid over five years and a three-year probation order.
The resolution brings the company closer to ending a long-standing scandal that tarnished its reputation and ensnared the highest office of the Canadian government in scandal for months.
"It's nice to be able to close the chapter on a case that's been going on since 2011," Manoukian said. "To date, all the charges we have laid are all completed."
This report by The Canadian Press was first published Jan. 10, 2020.
@repost Alimony and Spousal Support
source https://www.huffingtonpost.ca/entry/snc-lavalin-sami-bebawi-sentenced_ca_5e18feedc5b6da971d15f664
January 11, 2020
EDMONTON — Dalyce Raine stood outside an Edmonton courthouse Friday in the bitter cold, unable to speak. She wiped away tears under her sunglasses.
She had just heard that Joey Crier, her son's father, was convicted of manslaughter in the toddler's death.
Anthony Joseph Raine, who was 19-months old, was found dead outside the city's Good Shepherd Anglican Church in 2017.
"It was murder, in my opinion," Luci Johnson, a court advocate who sat through the trial with the boy's family, said outside court while standing next to Raine.
"They were high on drugs. What they did to that little guy … it's not right."
Crier and his then-girlfriend Tasha-Lee Doreen Mack were each charged with second-degree murder in the death.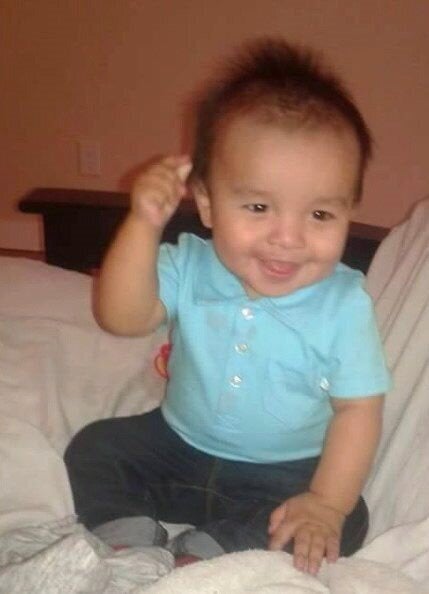 Court of Queen's Bench Justice David Labrenz found Crier guilty of the lesser charge of manslaughter because he said the Crown wasn't able to prove who committed the fatal assault. 
The court heard Crier won't be sentenced until after a charter challenge over the time the man spent in custody and a Gladue report is completed. The pre-sentence report can be requested when an offender is of Indigenous background.
"What's the purpose of justice if you can't get justice?" Johnson said. "How many weeks and months and years are going to go by before there is accountability for Anthony?
"When they talk about justice being swift, where's the swiftness? His mom is missing another Christmas. It's going to be another Easter. It's going to be another birthday that she's going to miss with her little warrior."
Video evidence of couple around church
Mack was also found guilty of manslaughter in a separate trial, but the Crown is appealing that verdict and asking for a new trial. She has not yet been sentenced.
Video entered into evidence in court showed Crier and Mack pushing a stroller around the church three days before the boy's body was found propped up against an outer wall of the church.
A passerby noticed the boy and ran into the church distraught and crying. Women in the church who ran outside to help testified about finding Anthony covered in a blue patchwork quilt. They weren't able to find a pulse.
The women saw bruising on his face and saw blood coming out of his ear.
Following an extensive investigation, police arrested Crier and Mack. The court heard they had used methamphetamine, cocaine and marijuana in the weeks before the child's death.
Several injuries on body
Medical experts testified Anthony's cause of death was related to head trauma.
Dr. Elizabeth Brooks-Lim, a forensic psychologist and chief medical examiner, said he had recent bruising and swelling on his face, blood in his right ear canal and bruising to his arms and chest. He also had a skull fracture, and a rib fracture that was at least a week old.
She concluded that the head trauma "was consistent with recent blows to the front and back of the head, and the presence of the skull fracture was indicative of a significant degree of force."
Johnson said it's been difficult for Anthony's family to sit through the trials.
"Brutal," she said. "How could somebody do something to such a sweet little warrior?
"There's a time and place where (Crier) will get his own. In our Cree beliefs, he will get his own. He's gonna to answer to the Creator."
This report by The Canadian Press was first published Jan. 10, 2010.
Also on HuffPost:
@repost When Separating What Are My Rights
Via Divorce Settlement Lawyers
source https://www.huffingtonpost.ca/entry/joey-crier-guilty-anthony-joseph-raine_ca_5e191953c5b6640ec3d46a76
January 11, 2020
NEW YORK — President Donald Trump's ex-personal lawyer told a judge Friday that he's the victim of a continuing campaign of "character assassination" by prosecutors who oppose his time behind bars being trimmed from three years to one.
Michael Cohen said in a court document filed in Manhattan federal court that federal prosecutors are "using innuendo, conjecture, and inaccurate opinions as a basis for urging the Court's denial of the pending motion."
He added in his letter to U.S. District Judge William H. Pauley III that the "continued 'character assassination'" by prosecutors isn't relevant to his request to be released from prison after serving a year and one day.
He said the U.S. attorney's office in Manhattan "stubbornly refuses" to acknowledge the breadth, scope and relevance of over 170 hours of testimony he gave to nine government agencies.
Nicholas Biase, a spokesman for prosecutors, said the office had no comment.
Cohen, 53, is housed at a federal prison in Otisville, New York, after pleading guilty in 2018 to campaign finance violations and lying to Congress, among other charges. He began serving his sentence last May.
Cohen maintains he deserves early release for telling investigators about the president's misdeeds.
In court papers of their own, prosecutors say Cohen has offered no evidence that he provided them with substantial assistance of the kind that warrants a significant reduction in sentence. And they say Congressional testimony does not earn a reduction either.
Cohen pleaded guilty in 2018, abandoning his longtime position of loyalty to Trump. He later met with federal and state prosecutors in New York and with the office of special counsel Robert Mueller, telling them he had lied to Congress to protect Trump.
Cohen said he now feels targeted by the president because Trump wants to depict him as a convicted liar and by Republican members of the House Oversight Committee.
He recalled that Trump had frequently asked him what role he wanted in his administration before he was offered a job as an assistant to the White House counsel.
Cohen said he "truly wanted" the position he received.
"There was no perceived shame to being President Donald J. Trump's 'personal attorney,'" especially for a man who had started Trump's presidential campaign in 2011 and 2015, acted as the president's "fiercest surrogate," and protected his and his family's interests for a decade, he said.
Larry Neumeister, The Associated Press
@repost Filing for Spousal Support
source https://toronto.citynews.ca/2020/01/10/president-trumps-ex-private-lawyer-seeks-co-operation-credit/
January 11, 2020
A former Toronto pastor was granted bail on Friday, just days after being sentenced to 15 years behind bars in the drowning death of his pregnant wife.
An Ontario Court of Appeal justice agreed to free Philip Grandine while he appeals his manslaughter conviction for the second time, despite objections from the prosecution.
"There is a ground of appeal that clearly surpasses the 'not frivolous' standard, and no appreciable flight risk or public safety concerns, but instead a track record of compliance without incident with release orders," Justice Benjamin Zarnett said in his written decision.
Grandine's wife Karissa Grandine, 29, drowned in the bathtub in October 2011. Evidence was that he had secretly sedated her with lorazepam, better known under the brand name Ativan, which had not been prescribed to her. His wife had discovered Grandine had been having an affair, court heard.
He was initially charged with first-degree murder and convicted of manslaughter in 2014, but won a new trial on appeal. He was again convicted last February and sentenced this week.
In support of bail, Grandine, 33, argued the trial judge had made an error in her instructions to the jury. The instruction, in essence, amounted to letting jurors decide whether Grandine knew his wife had taken the sedative but didn't take steps to ensure her safety.
Grandine maintained there was no evidence Anna Grandine had taken the drug herself.
Zarnett, in his analysis, agreed the former Baptist pastor had at least an arguable case.
"This ground of appeal meets the requirement of general legal plausibility," the justice said. "At this juncture (it) clearly surpasses the 'very low bar' of the 'not frivolous' standard."
Grandine also argued he was out on bail for most of the time since he was first charged, without any problems.
In sentencing Grandine, Superior Court Justice Faye McWatt said the accused had been motivated by greed and ill will toward his wife.
"His behaviour was diabolical and violent," McWatt said. "It was planned and premeditated and took place not just on the night of her death, but days before when he experimented with the lorazepam on her and on himself to see what the effects of the drugs would be."
The prosecution objected to bail on the basis that Grandine's appeal grounds were weak, and that the public interest favoured keeping him behind bars given the serious crime that occurred. Zarnett, however, noted that the prosecution had raised no public safety concerns, as well as Grandine's long stint on bail.
Defence lawyer Michael Lacy welcomed the bail decision.
"Although this is a tragic and difficult case, especially for the loved ones of the deceased, Justice Zarnett carefully considered the relevant legal principles," Lacy said in an email on Friday.
A friend of the victim's family previously lamented Grandine's new appeal.
"It's a sad day for the family. Because they have to relive this horrible thing over again," Cliff McDowell said outside court on Tuesday.
This report by The Canadian Press was first published Jan. 10, 2020.
@repost Matrimonial Maintenance
source https://toronto.ctvnews.ca/ex-pastor-convicted-in-drowning-of-pregnant-wife-gets-bail-pending-appeal-1.4762370
January 11, 2020
At first, my husband and I were so grossly in love that our mutual friends would gag when we kissed and referred to us as "Nian," because we were so glued to each other's sides that our individual names (Natalie and Ian) were no longer relevant or necessary.
Fast forward just a few years and you'd find me crying silent tears of rage in my bedroom, fantasizing about leaving him (even looking into hotels) because he didn't know what size diapers our baby needed.
I hated him. He … wasn't so fond of me, either. What the hell had happened to our relationship?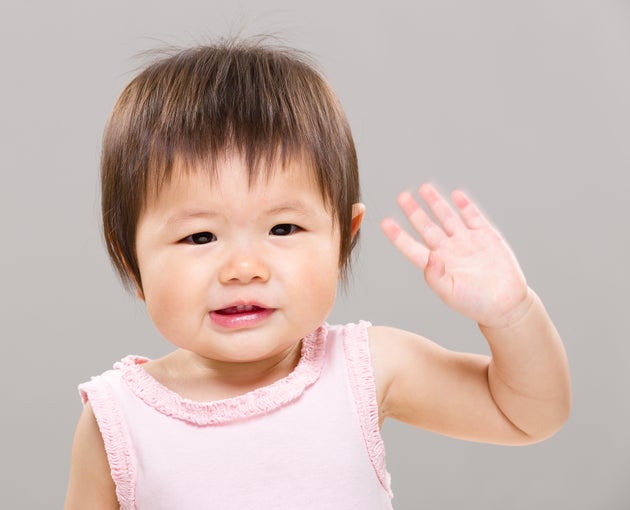 Right, we had a baby, and even though we swore it wouldn't happen to us, our marriage went to shit. And, if the conversations I was having with my mom friends and in Facebook parenting groups were any indication, we weren't alone. 
Babies really do strain relationships
The reason for all that discontent mostly boils down to change: to your identity, your sex life, the division of labour, and the stress that comes along with all that change.
"Worse still, this decrease in marital satisfaction likely leads to a change in general happiness, because the biggest predictor of overall life satisfaction is one's satisfaction with their spouse," Matthew D. Johnson, Chair and Professor of Psychology and Director of the Marriage and Family Studies Laboratory at Binghamton University, wrote in The Conversation.
So, how do you fix things?
There are a number of tips new parents can try to get their relationship back on track. And no, it's not all about date nights (although those are still important).
Below are some tried and true suggestions for working on your relationship after a baby bombshell.
1. Get more sleep
Listen, I know more than anyone how LOL impossible this might seem when you have a new baby. Babies are, after all, the ultimate sleep killers.
WATCH: The truth about baby sleep. Story continues below.
But neither you nor your partner are at your best when you're chronically sleep-deprived. Little things are more likely to set you off when you're exhausted, and if your baby is up all night, that means you and your partner also lose out on some much-needed time without bebe.
Need more convincing? A U.K. poll of new parents found that three in 10 said sleep deprivation was a factor in why they broke up.
When my own relationship was at its worst about six months after our son was born, I decided to sleep train. I'm not exaggerating that I think this may have saved our marriage. We went from dozing in 45-minute stretches to getting a proper night's sleep, we had our evenings back, the stress of trying to get our baby to fall asleep every single night to no avail had been eliminated, and getting our son to stick to a schedule gave us something to work on — together.
2. Read this book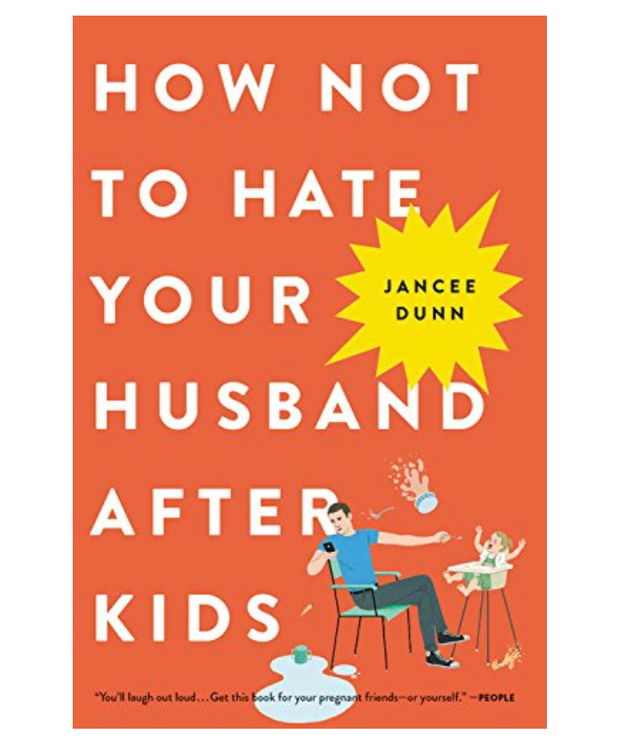 Subtle, right?
But How Not To Hate Your Husband After Kidsby Jancee Dunn should be considered essential reading for anyone going through a rocky time after baby's arrival. It's funny, it's full of scientific facts and research, and the tips are spot on.
My mommy book club is reading this right now, no joke.
3. Communicate
And not just via angry texts reminding your partner they forgot to pick up formula (AGAIN).
The daily stress of raising a baby, or going to work, or trying to do both, can leave parents feeling emotional and overwhelmed. The Gottman Institute recommends having daily, stress-reducing conversations with your partner.
"Couples who can discuss the frustrations of their day, as separate from the relationship, have an opportunity to vent, gain support, and show empathy for one another," the Institute notes.
"Feeling heard and understood helps alleviate any unwanted tension that can otherwise filter into the relationship. Gaining comfort and encouragement at the end of the day makes you feel like you're both 'in it together.'"
4. Discuss the division of labour
One of the most common complaints couples have after having a baby is that one person is doing more than the other, according to parenting expert Alyson Schafer. She recommends checking in to make sure everyone feels they're pulling their fair share of the weight. 
But try not to keep score, ie. "I changed the last diaper so you change this one."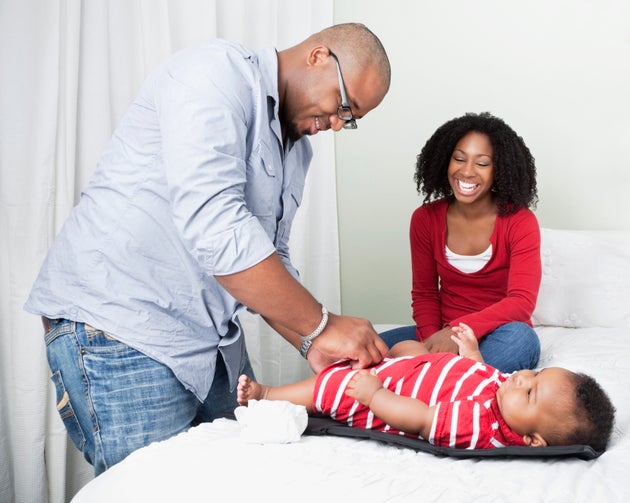 "In reality, deal making and contracts, quid pro quo, mostly operate in unhappy marriages. Don't keep score. Build connection and strengthen your relationship by freely offering each other positive overtures and support," The Gottman Institute notes.
Instead, be clear about what you need (as opposed to "storming around folding laundry,"), Parents magazine suggests. 
"Women tend to think if they say what needs to be taken care of, the other person will volunteer to do it. But men often respond better to direct requests," Carol Ummel Lindquist, PhD, author of Happily Married with Kids, told the magazine.
5. Try this online program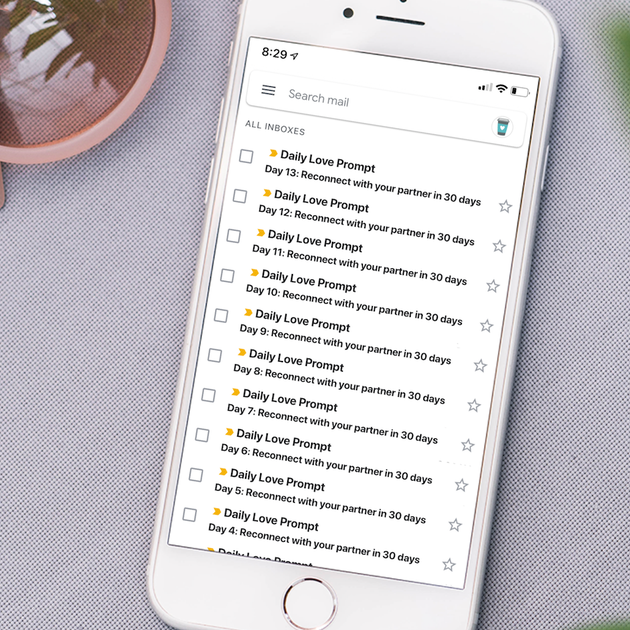 All my mom friends who recently had their second babies rave about this program from the popular mom blogger "Mom Break."
It promises to help you re-connect with your partner in 30 days via a series of daily "digital love prompts." Basically, both you and your partner will receive the same daily love prompt via email or text (an example is "what do you admire most about your partner?"), and then you forward your reply to your loved one. 
You also receive a daily love note, and some date night ideas.
Speaking of which…
6. Reconnect with each other
Relationship experts agree that date nights are critical. But that doesn't mean you have to get a sitter and a cocktail dress. The goal is to reconnect, however you can.
Anything that encourages playfulness and connecting with each other can be considered a date, whether that's going out for a meal, going for a hike, or staying in and playing board games, Dr. Laurie Betito, a clinical psychologist and sex and relationship expert in Montreal, previously told HuffPost Canada.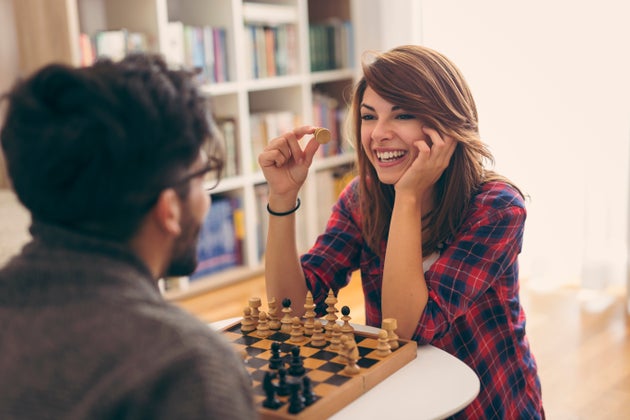 7. Reconnect with yourself
It's important to spend time apart, too. A lot of parents feel they lose their identities after having kids, but taking the time to pursue your individual interests can help — and help your relationship.
Sign up for a yoga class, sewing class, or swim class. Join that book club. Go to the gym. Meet up with friends. And encourage your partner to do the same. You can take turns watching the kids, and each look forward to your special night out.
8. Go to couple's counselling
There's no shame in calling in a pro. 
"More couples today are seeking relationship counselling after having a baby than ever before. This does not necessarily mean that the stresses are greater now than in previous years, but rather that more couples are recognizing when they need help," Toronto's Sick Kids hospital notes on its website.
According to the Gottman Institute, a counsellor can help you and your partner identify toxic patterns, see new perspectives and discover new ways to resolve conflicts, and build trust, all in a neutral location. 
9. Go to individual counselling
Sometimes there's more at play than you realize.
Anger (even directed at your partner) is a common, but often overlooked, symptom of postnatal mood disorders such as postpartum depression and anxiety. In fact, 2018 research from the University of British Columbia found that women who experience either of these disorders are also likely to experience feelings of anger.
Dads and partners can experience postpartum depression, too. Sick Kids recommends seeking professional help if you or your partner experience any signs of depression, such as feeling out of control, unpredictable crying, feeling worthless, forgetfulness, or withdrawal from your baby or your partner.
@repost Joint Physical Custody
Via Family Divorce Lawyer near Me
source https://www.huffingtonpost.ca/entry/relationship-tips-after-kids_ca_5e175a56c5b61f70194b830a
January 11, 2020