CAIRO — A U.S. citizen who went on a hunger strike and who claimed he was wrongfully imprisoned in Egypt died on Monday after spending six years behind bars, the State Department said.
Mustafa Kassam, 54, an Egyptian-born auto parts dealer from Long Island, New York, died of heart failure after a hunger strike he began last year to protest his unjust incarceration, his lawyers said.
"His death in custody was needless, tragic and avoidable," Assistant Secretary of State for Near Eastern Affairs David Schenker told reporters. "I will continue to raise our serious concerns about human rights and Americans detained in Egypt at every opportunity."
Kassam was in Cairo to visit family in August 2013 when his lawyers say he was mistakenly swept up in a vast dragnet during the violent dispersal of an Islamist sit-in that killed hundreds of people.
That summer, security forces descended on supporters of ousted President Mohammed Morsi, who hails from the Muslim Brotherhood, in what became known as the the "Rabaa Massacre."
Kassam was exchanging money at a shopping mall near Cairo's Rabaa al-Adawiya Square when police stopped him and asked to see identification. When he handed over his U.S. passport, officers suddenly started beating him, and detained him. He was held for five years before he was charged.
Then in 2018, in a mass trial of over 700 defendants widely condemned by human rights organizations, Kassam was sentenced to 15 years under a contentious anti-protest law. After that, he refused to eat anything but vegetable juice, his lawyers said.
When President DonaldTrump secured the release of Egyptian-American rights advocate Aya Hijazi, who was imprisoned for three years in Egypt on false charges, Kassam appealed to the U.S. administration for help. Vice-President Mike Pence raised the issue last year with Egyptian President Abdel Fattah el-Sissi.
El-Sissi came to power the same summer of 2013 and has overseen a sweeping crackdown on dissent, silencing critics and jailing thousands.
The Associated Press
@repost Joint Physical Custody
source https://toronto.citynews.ca/2020/01/14/us-citizen-dies-in-egyptian-prison-after-hunger-strike/
January 14, 2020
A couple was shocked to find a small golden chest tucked away in the attic of their new home in Burlington, but what they found inside was even more surprising.
The chest contained about 100 family pictures believed to have been from the 1940s.
"For us it was definitely a surprise to find anything at all, let alone a box that is someone's life," said Jessica Lucas, who moved into the home three months ago with her fiancé Cody McMullin.
The couple also found two prayer books, an envelope full of negatives and two wedding invitations inside the chest. Most of the items included names or dates.
Determined to find the descendants of the rightful owner, McMullin's mother posted some of the pictures and the wedding invitations on the Canadian Military Spouses Facebook page.
The next day they got a response from someone in Manitoba, who connected them with Cheryl Matewish in Brandon. Matewish claimed one of the wedding invitations was actually her parents, Merlin and Evelyn Koehler, but wasn't sure if the chest and all of the artifacts inside belonged to her family.
"It seems strange, but I just don't know if they lived in Ontario," Matewish told CTV News Toronto.
Complicating the matter, her father died when she was young and her mother now suffers from dementia.
"I'm just curious if it was his box and pictures," she said.
The couple is in the midst of exchanging information with Matewish, hoping to answer that question.
In the meantime, there are other names found on the wedding invitations and envelopes they intend to explore, hoping to return the chest to its rightful owner.
"It's very important to me because this is someone's life, and I think it's neat to have memories and to look back on these things," Lucas said.
@repost Split Custody
Via Child Attorney
source https://toronto.ctvnews.ca/burlington-couple-discovers-treasure-trove-of-old-family-memories-in-attic-1.4765930
January 14, 2020
SAN FRANCISCO — Tensions between the U.S. government and Pacific Gas & Electric are boiling over as the two sides battle over whether a taxpayer-funded agency should be allowed to stake a claim on a $13.5 billion settlement covering most of the losses from catastrophic wildfires blamed on the bankrupt utility.
The showdown came into sharper focus Monday when a top official from the Federal Emergency Management Agency blasted the nation's largest utility and fire victims' lawyers for negotiating a deal that could put the government in the untenable position of trying to claw back money it already has paid to people who lost family members and homes in fires ignited by PG&E's transmission lines from 2015 and 2018.
Robert Fenton, a FEMA regional administrator, lashed out during a media conference call held after the San Francisco Chronicle first reported the agency planned to seek repayment of a portion of the $3.9 billion bill that it incurred in the fires from the victims if it can't get the money from PG&E as the utility scrambles to emerge from bankruptcy protection by June 30.
The $13.5 billion settlement requires FEMA and various California agencies to try to cover their wildfire expenses from the same fund set up for individuals and businesses devastated by deadly blazes that destroyed tens of thousands of homes and businesses.
If PG&E doesn't pay, FEMA believes it might have to seek up to $200 million from fire victims who also tap into the $13.5 settlement for some of the same losses that the agency already doled out.
That is a public relations nightmare that FEMA is hoping to avoid by reworking the deal that a federal judge approved last month. Most of the $3.9 billion being sought by FEMA overlaps with the majority of a $3.3 billion claim being made by various California state agencies in PG&E's bankruptcy case.
"It really, quite frankly, boggles my mind why the (fire victims') lawyers would appear to want to relieve PG&E of its responsibility and make California and FEMA the enemy here," Fenton said.
He also expressed indignation at being forced to seek money from the $13.5 billion settlement, even though FEMA was excluded in the confidential negotiations that led to the deal.
PG&E and the lawyers for the fire victims have repeatedly asserted that the government agencies aren't entitled to a cent from the settlement fund, a position that the utility reiterated in a statement issued Monday.
PG&E hailed the deal as a "significant step" to ensuring the more than 73,000 people who have filed fire claims get their money. Lawyers for the fire victims didn't immediately respond to requests for comment Monday.
The battle over the settlement fund seems likely to heat up heading to a Feb. 11 court hearing that has been scheduled to hash out the thorny issue. As part of its efforts to win more public support for its arguments, FEMA has scheduled a public discussion Wednesday on its Facebook page.
Fire victims already have been expressing their outrage over the possibility that a taxpayer-backed agency that's supposed to help disaster victims might end up reducing the amount of money available to them in the $13.5 billion settlement.
"FEMA doesn't deserve any of this money," Brenda Wright, a 2018 fire victim, wrote to U.,S. Bankruptcy Judge Dennis Montali in a recent letter. "Please man up and do the right thing for us."
California has no plans to seek any money from the fire victims even if it isn't fully repaid from the $13.5 billion settlement, Gov. Gavin Newsom's office said Monday.
FEMA contends it is following its legal obligation to seek repayment for money paid in a disaster caused by a company or person. But that issue could boil down to whether the fires caused by PG&E stemmed from deliberate acts by the utility and its management or was a matter of negligence.
The government agency said it will only ask fire victims for repayments of losses that they also recover from the $13.5 billion settlement. Figuring that out could be a complex process, besides a public relations nightmare.
"We want to help people after a disaster," Fenton said. "The last thing we want to do is hurt them."
Micahel Liedtke, The Associated Press
@repost Family Court Attorney
source https://toronto.citynews.ca/2020/01/13/federal-government-blasts-pges-deal-with-fire-victims/
January 14, 2020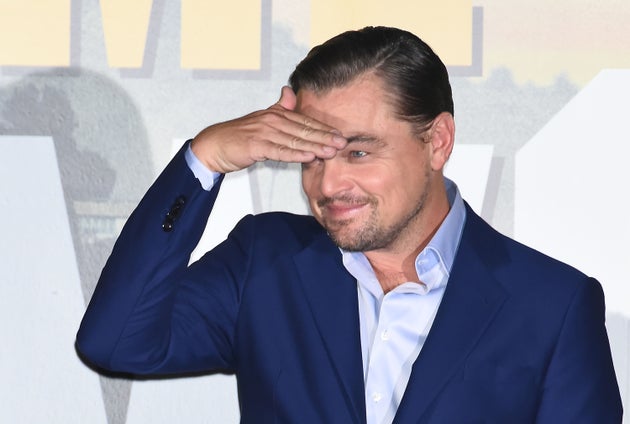 All the "Joker" debating, "Marriage Story" meme-ing, "Little Women" snubbing and "The Irishman" line-counting have led to this: The 2020 Oscar nominations. 
Nominees in all 24 categories highlighting the year's best in film were unveiled early Monday in Los Angeles ahead of the 92nd annual ceremony. The nominations, broadcast on television and livestreamed on Oscar.com, were announced by "Insecure" creator Issa Rae and actor John Cho.
The 92nd Academy Awards will be handed out live on ABC from the Dolby Theatre on Sunday, Feb. 9. 
On the heels of the Critics' Choice Awards, where "Once Upon a Time in Hollywood" was named Best Picture on Sunday night, the Quentin Tarantino-directed feature is a presumed front-runner at the Oscars ― the Academy Awards have a longstanding love affair with films about the magic of making movies. 
But after failing to score its first Best Picture prize at the Academy Awards with Alfonso Cuaron's "Roma" in 2019, Netflix is looking to secure multiple spots in the coveted category this year with Martin Scorsese's costly gangster saga "The Irishman" and Noah Baumbach's gripping portrait of divorce "Marriage Story" as its best shots for a history-making win. 
Sam Mendes single-take First World War drama "1917" has, however, emerged as this awards season dark horse if there is one, upsetting the streaming service at the Golden Globes earlier this month by taking home the Best Drama and Best Director trophies.
And while there's always room for unexpected moments at the ceremony in a post-"La La Land" and "Moonlight" world, this year's acting races seem destined to mirror previous awards shows. Renée Zellweger and Joaquin Phoenix are sure things in the Best Actor and Best Actress races for "Judy" and "Joker," respectively, while Brad Pitt is a lock for Best Supporting Actor and Laura Dern for Best Supporting Actress ― barring any Jennifer Lopez-sized surprises. 
For the second consecutive year, the ceremony will forego a host, ABC announced last week, with the network teasing an evening that boasts "huge entertainment values, big musical numbers, comedy and star power" instead of a master of ceremonies. The host gig has become one of the most undesirable in Hollywood when last year's original host, Kevin Hart, stepped down after outcry over his past homophobic remarks on social media. 
Check out the list of nominees below.  
Best Picture
"Once Upon a Time in Hollywood"
Best Director
Quentin Tarantino, "Once Upon a Time in Hollywood"
Martin Scorsese, "The Irishman"
Best Actress
Scarlett Johansson, "Marriage Story"
Charlize Theron, "Bombshell" 
Saoirse Ronan, "Little Women"
Best Actor
Leonardo DiCaprio, "Once Upon a Time in Hollywood"
Antonio Banderas, "Pain & Glory"
Adam Driver, "Marriage Story"
Jonathan Pryce, "The Two Popes"
Best Supporting Actress
Kathy Bates, "Richard Jewell"
Laura Dern, "Marriage Story"
Scarlett Johansson, "Jojo Rabbit"
Florence Pugh, "Little Women"
"Margot Robbie, "Bombshell"
Best Supporting Actor
Al Pacino, "The Irishman"
Joe Pesci, "The Irishman"
Brad Pitt, "Once Upon a Time in Hollywood"
Anthony Hopkins, "Two Popes"
Tom Hanks, "A Beautiful Day in the Neighborhood"
Best Costume Design
"The Irishman"
"Jojo Rabbit"
"Joker"
"Little Women"
"Once Upon a Time in Hollywood"
Best Original Score
"Joker"
"Little Women"
"1917"
"Star Wars: The Rise of Skywalker"
Best Sound Editing
"Ford v Ferrari"
"Joker" 
"1917"
"Once Upon a Time in Hollywood"
"Star Wars: The Rise of Skywalker"
Best Live Action Short Film
"Brotherhood" 
"Nefta Football Club" 
"The Neighbors' Window" 
"Saria"
"A Sister"
Best Animated Short Film
"Dcera"
"Hair Love"
"Kitbull"
"Memorable"
"Sister"
Best Visual Effects
"Avengers: Endgame"
"The Irishman"
"The Lion King" 
"Star Wars: The Rise of Skywalker"
"1917"
This is a developing story. Please check back for updates.
Also on HuffPost:
@repost Alimony Attorney
source https://www.huffingtonpost.ca/entry/2020-oscar-nominations_ca_5e1c701fc5b650c621e20436
January 14, 2020