LONDON — One of the world's rarest coins, a gold piece bearing the image of Britain's King Edward VIII before his abdication, has sold for 1 million pounds ($1.3 million), setting a new record for a British coin.
The historical oddity shows Edward, the uncle of Queen Elizabeth II, before he relinquished the throne in 1936 to marry American divorcee Wallis Simpson.
The buyer was a private collector who wanted his identity kept secret. He told the BBC it was a "once-in-a-lifetime" opportunity.
Rebecca Morgan, head of collector services at the Royal Mint, said the record price was not surprising.
"The Edward VIII sovereign is one of the rarest and most collectible coins in the world," Morgan said Friday.
The 22-carat gold coins were never released to the public. The Royal Mint says only a handful are known to exist.
The Associated Press
@repost Separation Divorce
source https://toronto.citynews.ca/2020/01/18/rare-coin-of-britains-king-edward-viii-fetches-record-price/
January 18, 2020
Trump assembles a made-for-TV impeachment defence team
WASHINGTON (AP) — President Donald Trump has assembled a made-for-TV legal team for his Senate trial that includes household names like Ken Starr, the prosecutor whose investigation two decades ago resulted in the impeachment of Bill Clinton. Former Harvard law professor Alan Dershowitz said he will deliver constitutional arguments meant to shield Trump from allegations that he abused his power.
The additions Friday bring experience in the politics of impeachment as well as constitutional law to the team, which faced a busy weekend of deadlines for legal briefs before opening arguments begin Tuesday even as more evidence rolled in.
The two new Trump attorneys are already nationally known both for their involvement in some of the more consequential legal dramas of recent American history and for their regular appearances on Fox News, the president's preferred television network.
Dershowitz is a constitutional expert whose expansive views of presidential powers echo those of Trump. Starr is a veteran of partisan battles in Washington, having led the investigation into Clinton's affair with a White House intern that brought about the president's impeachment by the House. Clinton was acquitted at his Senate trial, the same outcome Trump is expecting from the Republican-led chamber.
Still, the lead roles for Trump's defence will be played by White House Counsel Pat Cipollone and Trump personal lawyer Jay Sekulow, who also represented Trump during special counsel Robert Mueller's Russia investigation.
___
US to screen airline passengers from China for new illness
NEW YORK (AP) — Three U.S. airports will screen passengers arriving from central China for a new virus that has sickened dozens, killed two and prompted worries about an international outbreak, health officials said Friday.
Centres for Disease Control and Prevention officials say they will begin taking temperatures and asking about symptoms of passengers at three U.S. airports who travelled from the outbreak city of Wuhan.
Officials estimate roughly 5,000 passengers will go through the process in the next couple of weeks at New York City's Kennedy airport and the Los Angeles and San Francisco airports. The first direct flight was expected Friday night at Kennedy, and the next expected Saturday morning in San Francisco.
Doctors began seeing a new type of viral pneumonia — fever, cough, difficulty breathing — in people who worked at or visited a food market in the suburbs of Wuhan late last month. More than 40 cases of the newly identified coronavirus have been confirmed in Asia, including two deaths — at least one involving a previous medical condition. Officials have said it probably spread from animals to people but haven't been able to rule out the possibility that it spreads from person to person.
So far, the risk to the American public is deemed to be low, but the CDC wants to be prepared and is taking precautions, the CDC's Dr. Martin Cetron said.
___
Scientists seek rare species survivors amid Australia flames
Australia's unprecedented wildfires season has so far charred 40,000 square miles (104,000 square kilometres) of brushland, rainforests, and national parks — killing by one estimate more than a billion wild animals. Scientists fear some of the island continent's unique and colorful species may not recover. For others, they are trying to throw lifelines.
Where flames have subsided, biologists are starting to look for survivors, hoping they may find enough left of some rare and endangered species to rebuild populations. It's a grim task for a nation that prides itself on its diverse wildlife, including creatures found nowhere else on the planet such as koalas, kangaroos and wallabies.
"I don't think we've seen a single event in Australia that has destroyed so much habita t and pushed so many creatures to the very brink of extinction," said Kingsley Dixon, an ecologist at Curtin University in Perth.
Not long after wildfires passed through Oxley Wild Rivers National Park in New South Wales, ecologist Guy Ballard set out looking for brush-tailed rock wallabies.
The small marsupials resemble miniature kangaroos with long floppy tails and often bound between large boulders, their preferred hiding spots.
___
How Trump's impeachment differs from a criminal trial
WASHINGTON (AP) — Yes, it's a trial — but the Senate's impeachment proceedings against President Donald Trump won't resemble anything Americans have seen on Court TV.
In Trump's trial, the Senate will serve as both judge and jury. The Republicans who control the chamber can forge their own rules if they have enough votes. And the presiding judge is the top one in America, yet can be decisively overruled.
A look at some of the key differences between a courtroom trial and the impeachment trial that will play out in the coming days:
THE JUDGE
COURTROOM TRIAL: Federal trials, both civil and criminal, are presided over by District Court judges who are nominated by the president and confirmed by the Senate. They rule on questions of evidence, motions to dismiss a case or to exclude certain testimony, and all other disputes that emerge both before and during the trial.
___
3 more linked to neo-Nazi group arrested in Georgia
WASHINGTON (AP) — Three men linked to a violent white supremacist group known as The Base were charged with conspiring to kill members of a militant anti-fascist group, police in Georgia announced Friday, a day after three other members were arrested on federal charges in Maryland and Delaware.
A senior FBI national security official said police and federal agents intentionally moved to arrest the men ahead of Monday's rally because they believed some of them intended to commit violence there. It was unknown if the men arrested in Georgia planned to attend the rally in Richmond.
The Base, a collective of hardcore neo-Nazis that operate as a paramilitary organization, has proclaimed war against minority communities within the United States and abroad, the FBI has said. Unlike other extremist groups, it's not focused on promulgating propaganda — instead the group aims to bring together highly skilled members to train them for acts of violence.
There's an intensified focus on The Base after the three members were arrested Thursday in Maryland and Delaware on federal felony charges. A criminal complaint included details of how some of the men built an assault rifle using parts, purchased thousands of rounds of ammunition and traded vests that could carry body armour.
"A big reason why we disrupted it now was based on the timing of the rally on Monday and the intent of some of the individuals to potentially conduct violent acts down in Richmond," said Jay Tabb, the executive assistant director for national security at the FBI.
___
Anti-Trump protests have shrunk. What's it mean for 2020?
CHICAGO (AP) — Days after President Donald Trump killed an Iranian general and said he was sending more soldiers to the Middle East, about 100 protesters stood on a pedestrian bridge over Chicago's Lake Shore Drive with an illuminated sign that read "No War in Iran."
Some 200 people marched in the bitter cold near Boston, while a few dozen people demonstrated on the steps of Los Angeles City Hall and at similarly sized gatherings across the U.S.
Three years after Trump took office and millions of people swarmed to the Women's March in Washington and companion marches across the country, these typically modest protests are often the most visible sign of today's Trump resistance.
Activists say the numbers should not be mistaken for a lack of energy or motivation to vote Trump out of office come November.
The anti-Trump movement of 2020, they say, is more organized and more focused on action. Many people have moved from protesting to knocking on doors for candidates, mailing postcards to voters, advocating for specific causes or running for office.
___
Virginia's highest court upholds weapons ban at gun rally
RICHMOND, Va. (AP) — Virginia's highest court on Friday upheld a ban on firearms at an upcoming pro-gun rally in the state's capital, an event that authorities feared could erupt in violence at the hands of armed extremists.
The Virginia Supreme Court's decision came a day after gun-rights groups sued to overturn the ban that Gov. Ralph Northam issued earlier this week, citing what he called credible threats of "armed militia groups storming our Capitol."
The lawsuit and court rulings came as the FBI arrested six men whom authorities linked to a white supremacist group known as The Base. At least three of them were planning to attend the pro-gun rally Monday on the grounds of the state capitol in Richmond, according to an official who spoke to The Associated Press on condition of anonymity to discuss an active investigation.
Virginia has become Ground Zero in the nation's raging debate over gun control, as a new Democratic majority in the state legislature has promised to pass an array of restrictions, including universal background checks and a red-flag law.
Gun-rights groups argued Northam's ban would violate their Second Amendment right to bear arms and their First Amendment freedom of speech. But a Richmond judge upheld the ban on Thursday, citing rulings from the U.S. Supreme Court and other courts that the Second Amendment is not unlimited.
___
Ex-US Rep. Collins gets over 2 years in insider trading case
NEW YORK (AP) — The first member of Congress to endorse Donald Trump to be president was sentenced Friday to two years and two months in federal prison after admitting he helped his son and others dodge $800,000 in stock market losses when he learned that a drug trial by a small pharmaceutical company had failed.
Ex-Congressman Christopher Collins, 69, was sentenced by U.S. District Judge Vernon S. Broderick in Manhattan after the Republican pleaded guilty in October to conspiracy to commit securities fraud and lying to law enforcement officials.
Collins broke down and apologized to his family and his former constituents and colleagues.
"I stand here today as a disgraced former member of Congress," he said. "My life has been shattered."
The sentence came even after Collins' lawyers argued he was sorry and should face no prison time in the insider trading case.
___
Rollback proposed for Michelle Obama school lunch guidelines
WASHINGTON (AP) — The Trump administration on Friday took another step toward dismantling Michelle Obama's school nutrition guidelines, proposing a new rule that could lead to more pizza and fries and less fruit and a smaller variety of vegetables on school menus.
Agriculture Secretary Sonny Perdue, who announced the rule changes on Obama's birthday, said they were needed to give schools more flexibility and reduce waste while still providing nutritious and appetizing meals.
But child nutrition advocates saw it differently.
"What a shameless, embarrassing capitulation to lobbyists at the expense of American children and their well-being," said Sam Kass, who served as executive director of Obama's "Let's Move" campaign to combat child obesity. "This country — and its kids — deserve so much better. "
Under the proposal, schools would be allowed to cut the amount of certain types of vegetables served at lunch, and legumes offered as a meat alternative also could be counted as part of the vegetable requirement. Potatoes could be served as a vegetable.
___
NOT REAL NEWS: A look at what didn't happen this week
A roundup of some of the most popular but completely untrue stories and visuals of the week. None of these is legit, even though they were shared widely on social media. The Associated Press checked them out. Here are the real facts:
___
CLAIM: Democratic presidential candidate Tom Steyer criticized Democrats during the Iowa presidential debate, saying they would "destroy the economy in 15 minutes if they get in control."
THE FACTS: A video that circulated on social media following the debate was edited to make it appear Steyer made a derogatory comment about Democrats and the economy. A review of debate footage shows that Steyer was discussing President Donald Trump's campaign and the role the economy would play in it. "Look, we know how Donald Trump is going to run for president. He's going to run on the economy. He's already told Americans last month in Florida, 'You don't like me and I don't like you, but you're all going to vote for me because the Democrats are going to destroy the economy in 15 minutes if they get in control.'" The comment was made in response to a question from CNN moderator Abby Phillip, who asked the California businessman about spending more than $100 million of his own money on television ads: "How do you convince voters you are more than just your money?" Sarah Dolan, executive director of the America Rising PAC, tweeted the misleading video as the debate ended. Trump then retweeted it early Wednesday. "I agree with him on this, 100%," Trump tweeted. "But why would anyone vote Democrat? We are setting all time records with the economy!" America Rising did not immediately respond to a request for a comment. Shortly after Trump's tweet, Steyer responded telling the president he should read the transcripts of his full remarks on the economy during the debate. "Read the transcript. It's actually perfect," he said in a tweet. "I said you're a fraud and a failure — and I'll expose you. Now go to bed." Alberto Lammers, Steyer's campaign press secretary, told The Associated Press that Steyer's remark about Trump was in reference to a December speech Trump made at the Israeli American Council National Summit, in Hollywood, Florida. At the December event, Trump noted that many of the attendees work in real estate and should consider voting for him if they want to stay in business. "You're brutal killers," he said. "Not nice people at all. But you have to vote for me; you have no choice. You're not going to vote for Pocahontas, I can tell you that. You're not going to vote for the wealth tax." The remarks were published by the White House.
____
The Associated Press
@repost Divorce Spousal Maintenance
Via Family Law Lawyers near Me
source https://toronto.citynews.ca/2020/01/18/ap-news-in-brief-at-1204-a-m-est-150/
January 18, 2020
CONCORD, N.H. — An attorney for a man charged with repeatedly raping a teenage boy at New Hampshire's state-run youth detention centre in the 1990s said Friday the allegations are motivated by "money and greed."
Stephen Murphy, 50, was charged in July with 26 counts of rape. He and another former youth counsellor are accused of assaulting a teen at the Youth Development Center in Manchester.
Last week, the victim in the criminal case, David Meehan, filed a class-action lawsuit against the state, Murphy and others, alleging that not only was he repeatedly raped and beaten, but that other workers ignored him when he sought help. His attorneys also represent 35 other men and women who say they were abused as children between 1982 and 2014 by both male and female staffers.
The Associated Press does not typically name people who say they have been victims of sexual assault, unless they go public, as Meehan has.
Murphy's attorney, Bruce Kenna said the allegations are false and that his client will be exonerated. He accused Meehan of blaming his family, the state, Murphy and others "for his life of crime and substance abuse," according to a press release.
"The real motive behind the false claims being made by David Meehan and his lawyers is very clear. Money and greed," he said.
Murphy, who is from Danvers, Massachusetts, went on to work as a clubhouse attendant for the Boston Red Sox, which suspended him without pay in July. Kenna said the team "has effectively declared him guilty" and that his client's reputation and future have been irreversibly damaged.
"His young family has been intimidated, humiliated and subjected to unbearable anxiety and stress," he said.
The Manchester youth centre, now called the Sununu Youth Services Center, houses teens ordered to a secure facility by the juvenile justice system. The allegations against Murphy and the other former counsellor prompted a broad criminal investigation by the attorney general's office into the centre's operations and staff.
Holly Ramer, The Associated Press
@repost Property Settlement after Divorce
source https://toronto.citynews.ca/2020/01/17/ex-youth-centrecounsellors-lawyer-sees-greed-behind-charges/
January 18, 2020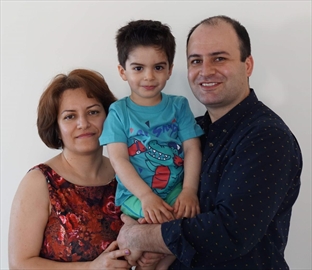 It was only a few years ago that Shaho Shahbazpanahi remembers moving his friend Razgar Rahimi and his young family into their home.
@repost Marriage Lawyer
Via Lawyers That Handle Child Support Cases
source https://www.therecord.com/news-story/9812300-plane-crash-leaves-friends-in-canada-wondering-what-to-do-with-belongings/
January 18, 2020
Less than 24 hours before her flight, a 30-year-old woman, who was brought to Toronto as a little girl, has had her deportation to France suspended after her lawyers say Canada's immigration minister intervened.
Laura Emmanuelle Souchet, a samba dancer who now owns her own cleaning business, was scheduled to be deported Saturday after the Canada Border Services Agency learned she had been living in Canada without immigration status since she was a young girl.
On Friday, a judge was supposed to make a last-minute decision on whether to suspend her deportation, but Souchet was granted a temporary resident permit by Marco Mendicino, the minister of immigration, refugees and citizenship Canada, Souchet's lawyers said.
A TRP is a document that authorizes a person who is inadmissible or does not meet the requirements to be a refugee or a permanent resident to enter or remain in Canada.
"I have my freedom back, I feel like the bricks are lifted off my shoulders and I'm free," Souchet told CTV News Toronto Friday afternoon. "My wish as a child every birthday since I was 12 to become Canadian, we're not there yet, but we still get a chance to do that."
Souchet's lawyer Graciela Flores Méndez said she is thrilled that the minister has intervened, and that it's only fair for someone like Souchet, who "came into this country as a child and made it her home."
"We stand firm in our belief that Canada needs to create a policy or law that provides a path to regularization for children who were brought into this country and have subsequently not only established roots in Canada, but have contributed to our society as a whole," Méndez said. 
Souchet said that she came to Canada with her mother at the age of 12 to take care of her grandmother, who suffered a severe stroke.
On the advice of an immigration consultant, Souchet said her family applied as refugees in order to stay in Canada, something that puzzled Souchet as a young girl seeing as France was a safe country.
But the family trusted the consultant to know the Canadian system better than they did, and they handed over their payment, Souchet said. When the application was rejected and a deportation order was issued, the consultant advised them to go under the federal government's radar and wait for amnesty.
"I was hoping [it would work out], but I realized she was feeding me a dream that wasn't a reality," Souchet said on Thursday. "She was charming and convincing as if she had our best interest at heart … I was later told that she's known for doing this kind of stuff."
For 18 years since then, Souchet said she has lived in fear, scared that at any moment officers with the Canada Border Services Agency would come to her home, and tear her away from her friends and the life she built here in Canada.
She said that even in situations when she has felt afraid for her safety, she has not contacted police due to her fear.
"It was like living with a ton of bricks on your shoulder for 18 years," she said.
This past November, she decided that she needed to find help. She contacted Mendez, who took up her case and helped her apply for permanent residency on humanitarian and compassionate grounds.
Her application listed her address, and she said that last week officers with CBSA came to her home, detained her for two days and then on Wednesday gave her a deportation order.
She walked into the court house Friday morning surrounded by friends and supporters, and told reporters she hoped the judge would let her stay until her case has been heard.
Méndez said their aim Friday morning was to suspend her deportation until a decision was made on her application.
She said the minister's intervention means that the deportation and court case today is now "moot" and Souchet is permitted to remain in the country.
Souchet completed public school in Toronto, but when she was accepted into university, she was unable to attend because she did not have a SIN card and other ID necessary to study at the institution.
She said at the age of 18, she started a cleaning business and paid taxes to the Canadian government using an individual tax number, which allows non-residents to contribute to the Canada Revenue Agency.
"I wanted to do the right thing, I wanted to give back," Souchet said. "My only dream ever since I was a child, my only wish was to become a Canadian citizen, who I am as a person is Canadian."
She said resettling in France would be very difficult because of her lack of formal French education and employment experience there.
With the new permit, Souchet will be able to study, work and have some health services. 
"I can go to school, work [anywhere], I can drive a car. I can do everything I've wanted to do in my life," she said. "There's no limit to what I can do."
She said images of the immigration consultant still haunt her some days, the blond-haired woman sitting behind a desk. "It's a memory I could never get out of my mind," she said.
@repost Divorce Petition
Via Domestic Partnership Prenuptial Agreement
source https://toronto.ctvnews.ca/government-suspends-deportation-of-woman-living-in-canada-for-18-years-without-status-1.4772265
January 18, 2020