SEOUL, Korea, Republic Of — North Korean leader Kim Jong Un sent a personal letter to South Korean President Moon Jae-in to express his condolences over a soaring viral outbreak, Seoul officials said Thursday.
It wasn't immediately clear if Kim's letter was an attempt to improve strained ties with South Korea amid a deadlock in broader nuclear diplomacy with the U.S. Earlier this week, Kim's sister issued insults against Moon's presidential office in her first official statement.
In his letter to Moon on Wednesday, Kim conveyed a message of comfort to the South Korean people over the cornonavirus outbreak that has infected more than 6,000 people and killed 37 others in the South, senior presidential official Yoon Do-han told reporters.
North Korea has repeatedly said there have been no cases of the virus on its soil, a claim that is questioned by many outside experts.
Kim said he was worried about Moon's health and expressed frustration that there wasn't much he could do to help South Korea at this moment, Yoon said.
Kim "underlined his unwavering friendship and trust toward President Moon and said that he will continue to quietly send his best wishes for President Moon to overcome" the outbreak, Yoon said.
Kim also expressed his "candid thoughts and opinions" about the current situation on the Korean Peninsula, Yoon said, without providing details.
Moon sent Kim back a letter on Thursday conveying his gratitude to him, Yoon said.
Moon and Kim built personal ties in 2018 when they met three times and reached a series of agreements aimed at boosting exchanges and lowering military animosity. Moon, a liberal who espouses a negotiated settlement of the North Korean nuclear crisis, also facilitated Kim's first summit with U.S. President Donald Trump in Singapore in 2018.
But relations between the Koreas suffered a setback after a second summit between Kim and Trump in Vietnam in early 2019 ended without any deal on North Korea's nuclear program.
Some experts say North Korea is likely to reach out again to South Korea to receive help in reviving its troubled economy, since the U.S. has said it won't ease sanctions on the North unless it takes significant steps toward denuclearization.
Hyung-Jin Kim, The Associated Press
@repost Separation Agreement
source https://toronto.citynews.ca/2020/03/05/n-koreas-kim-expresses-condolences-over-virus-in-s-korea/
March 5, 2020
"That outfit she's wearing is asking for it." If you flew into a fit of rage reading this statement, you'd be completely justified. It's a blatantly victim-blaming phrase all too familiar to women since pretty much forever, one in an endless string of misogynistic statements that need to get retired ASAP. 
But unfortunately, an informal poll on Twitter shows that casual misogyny is still alive and well.
Fully grown women love being referred to as children. Right? It's definitely not a tactic to delegitimize someone's credibility. Nope.
And those beyond the gender binary are totally (not) happy with constant misgendering.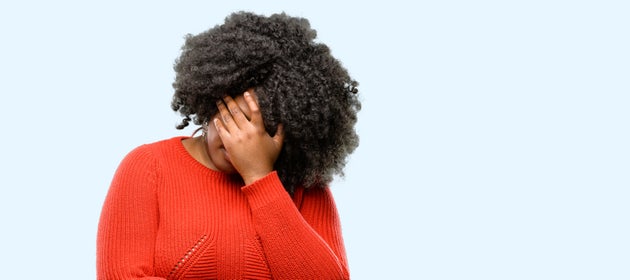 So why do people tell women these hurtful comments? Dr. Fiona MacDonald is an associate professor at the University of the Fraser Valley. She says remarks that set women back are usually made by those who have a fixed worldview, as opposed to a fluid worldview. Looking at society with rigid ideas of how people work is something that's gained traction thanks to the current polarizing political climate that's been inflamed by U.S. politics in particular. 
"In terms of the political reality, when we see these statements they reinforce a certain understanding of the world. We are dehumanizing other people in our society and that's dangerous," MacDonald told HuffPost Canada. "When we see these statements, it's useful to reflect on the larger stakes on why we need to challenge our dominant ideas about gender."
 While these phrases are often uttered by men, women are just as capable of spewing internalized garbage. Here's what's wrong with several common phrases women hate and how to shut them down.
(Of course, the latter is optional and depends on how safe you feel in the moment. As McDonald says, there are different levels of risk for different people. "For some, just walking down the street is a political act.")
"You look prettier when you smile!" 
In the same family of "women look ugly with short hair," the demand to smile is one strangers have no qualms sharing with anyone who appears feminine. This desire to control how a woman looks can stem from "aggrieved entitlement," a term coined by sociologist Michael Kimmel.
Believing you are entitled to certain rights over other people because of your identity, which are then "taken away" when they fail to adhere to your preferences, can make people feel insecure, MacDonald said. Having women cater to a certain aesthetic is a benefit men may feel entitled to.
How to shut it down:
While the personal outrage can sting, refusing to meet the demand to change your appearance, such as by keeping your unsmiling face on, can speak volumes. 
Alternatively, giving them exactly what they ask for can be rewarding. The "Broad City" response is always a classic. 
"You're not like other girls"
 Also known as "you're one of the boys," hearing this may sound like a compliment at first. But the phrase often belies stereotypes about gender roles and what women are capable of, Everyday Feminism says. If the speaker insinuates someone isn't like other women because of an interest or hobby they have, they're really reinforcing the idea that only men can enjoy those things. (On the flip side, statements suggesting women can't have particular interests because of their gender are just as dismissive.) 
For women who buy into this statement, they may fall victim to throwing others under the bus. Sometimes called "pick me" behaviour, it holds other women to ridiculous standards in order to elevate one's social standing among men. 
If you're trans, you need to 'act like a woman'
Trans women and transfeminine individuals may hear insults about their appearance that cisgender women don't get. These statements are rooted in transmisogyny, a term that HuffPost contributor Madison Foster defines as "where transphobia and misogyny meet, each intensifying the other." 
Watch: Cassandra James discusses misogyny for cis and trans women. Story continues below.
Writer Niko Stratis notes that she's heard statements from people who believe she'd be performing womanhood properly if she presented more femme. When she's told to look a certain way, she feels self-conscious and like trans women aren't allowed to present as butch. 
"It's frustrating to hear this. I hate hearing the double standard of both 'we should abolish gender roles' and also 'you need to perform femininity to an acceptable degree,'" she told HuffPost Canada.
 How to shut it down: For Stratis, it's helped to remind herself that gender identity and gender expression aren't the same thing.
"I try to remember that women look, dress and act in such a wide variety of ways that I can't let the critics get in the way of my true self expression," she said.  
"You're too emotional"
Hysterical, moody, PMSing, crazy: These words have all been used to suggest a woman's emotions are disproportionate to the circumstances she's in or that she can't control how she feels. They can be used to demonize a woman's behaviour; who hasn't heard of the so-called "crazy ex-girlfriend" who turned out to be a person in a bad relationship? 
"When we see this kind of criticism about women being controlled by their emotions or their bodily functions … there's a reinforcement of the proper order," MacDonald says, calling back to those operating with fixed worldviews.
She notes that a lot of these worldviews see people as binaries that limit men as well.
"There's this idea of feminists on one side and bedraggled white men on the other, when it's much more complex. Men are a heterogeneous group," she notes. 
When women are seen as more prone to emotional outbursts, how men may struggle with mood regulation can fall by the wayside. As a result, men going through marginalizing experiences — such as the high rates of Canadian men considering suicide, battling substance use issues, or the men of colour with unmet mental health needs — aren't taken as seriously as they should be.  
How to shut it down: By whose standards can one have too much emotion? It may be helpful to point out the rational reasons behind your behaviour and question why they chose to frame your reaction as irrational. 
@repost Divorce Assets
source https://www.huffingtonpost.ca/entry/common-misogyny-phrases-women_ca_5e5ff7a1c5b6f4b39568c5a4
March 5, 2020
A private college closed its North York campus on Wednesday in order to complete a "thorough, proactive, preventative sanitization" of the area after learning the spouse of a student tested positive for the novel coronavirus (COVID-19).
In a statement issued to students on Tuesday, the college said the student, who attends the North York campus on Yonge Street near Sheppard Avenue, has not tested positive for COVID-19 herself, but is remaining in self-isolation as a precaution.
"Our first concern is the safety and wellbeing of all students, and we have acted quickly and promptly in communicating with Public Health Ontario on best prevention measures," the statement read.
"In the spirit of taking care of our staff and students, CDI College has independently decided to close our North York campus for Wednesday, March 4, 2020 in order to do a thorough, proactive, preventative sanitization of the entire campus and classrooms. Cleanings will continue daily to further prevent the spread of germs."
As the number of COVID-19 patients increases in Ontario, more facilities are taking extra precautions to clean surfaces that may act as transfer points for the virus.
On Tuesday, the manager of a condominium in Scarborough said that common areas such as the lobby, elevator and laundry rooms will be disinfected after a security guard tested positive for COVID-19.
Transit agencies have also taken extra precautions after learning that a patient in York Region took a GO bus to Richmond Hill Centre prior to being diagnosed. Metrolinx has said they are using a longer-acting anti-microbial to clean its buses and trains in light of the situation.
Similarly, the Toronto Transit Commission has been increasing their daily disinfecting protocols.
In total, 20 people have been diagnosed with COVID-19 in Ontario. Three of those patients have since recovered and everyone else has been allowed to return to their homes, where they remain in self-isolation.
There are more than 94,000 cases of the illness worldwide.
@repost Distribution of Assets in a Divorce
Via A Domestic Partnership Agreement
source https://toronto.ctvnews.ca/north-york-campus-shuts-down-after-spouse-of-student-tests-positive-for-covid-19-1.4838243
March 5, 2020