SAN DIEGO — The Supreme Court has allowed the Trump administration to continue making asylum-seekers wait in Mexico for their U.S. court hearings. It may be the most far-reaching measure in a series of policies the government has put in place over the last year amid an unprecedented surge of asylum-seeking arriving at the border, many from Central America.
The Trump administration has enacted at least five policies since the beginning of last year that officials contend are designed to address asylum claims that don't have merit and to confront a sharp increase in border arrests to a 13-year high in May. Here is a look at the policies and what they do.
RETURN TO MEXICO TO WAIT FOR HEARINGS
A Supreme Court decision on Wednesday affected the fate of a policy often called "Remain in Mexico." It was introduced in January 2019 and gradually expanded to all major crossing corridors.
Migrants arriving at the border are turned back to Mexico and must wait there for their court hearings in the U.S. Critics say it's a reckless and inhumane program that has subjected countless asylum seekers to kidnapping, extortion and violence in Mexico border cities where gangs wield tremendous power.
About 60,000 immigrants have been sent back to Mexico under the program. Six in 10 of them are from Honduras and Guatemala. Mexicans and unaccompanied children are exempt.
About 18% of people subject to the policy, known officially as "Migrant Protection Protocols," are caught crossing the border illegally after their initial encounter, according to Border Patrol Chief Rodney Scott.
FLY TO CENTRAL AMERICA TO SEEK ASYLUM THERE
The administration has flown more than 800 people to Guatemala since November, denying them a chance to claim asylum in the United States. Instead, they can apply for asylum in Guatemala, which is stricken with poverty and violence.
Very few people actually apply for asylum in Guatemala, and many simply return home. Some call it "deportation with a layover."
All people sent to Guatemala so far are from El Salvador and Honduras. They are subject to the policy because they passed through Guatemala on the way to the U.S.
The government plans to expand the "Asylum Cooperative Agreements" program and start sending people back to Honduras and El Salvador to request asylum there as well.
LIGHTNING-FAST ASYLUM HEARINGS
About 4,000 Mexicans and Central Americans have been deported after failing initial screenings for asylum that are administered with very little turnaround time. They get one day to prepare while in Customs and Border Protection custody, where lights are on around the clock. During that time, they get a maximum of 60 to 90 minutes to call attorneys and cannot leave call-back numbers.
Asylum-seekers who appeal failed screenings are connected by phone to an immigration judge who reaches a final decision within two days.
More than 2,500 people have been put in a version of the program for Central Americans called "Prompt Asylum Case Review" and nearly 1,200 have been put in a version for Mexicans called "Humanitarian Asylum Review Process, Mark Morgan, CBP's acting commissioner, said in late February.
QUICK DEPORTATION FLIGHTS TO CENTRAL AMERICA
The U.S. government can now more quickly deport immigrants back to Guatemala, Honduras and El Salvador.
Under a new policy, U.S. Customs and Border Protection officials can electronically verify citizenship of people who have final removal orders, avoiding the exercise of obtaining paper travel documents from a consulate, which officials say can take one to two weeks. They do not leave CBP custody, which typically lack beds and showers.
About 17,000 people have been subject to the "Electronic Nationality Verification" policy, Morgan said in late February. Many are bused to a Border Patrol processing centre in Tucson, Arizona, and flown home from there.
Kevin McAleenan, then-acting Homeland Security Secretary, said in September that it "gives us the ability to return migrants without any claim of fear to their countries of origin in an expedited manner."
FLIGHTS TO GUADALAJARA FOR MEXICAN ASYLUM-SEEKERS
In January, the administration said it would begin deporting about 250 Mexicans a week on flights to Guadalajara from Tucson, Arizona, more than 1,000 miles (1,640 kilometres) apart. Authorities believe repeat attempts are less likely if they are returned deep in Mexico.
Mexicans from states that border the United States are ineligible. A similar effort to fly deportees to Mexico City ended in 2012 as the Obama administration struggled to fill planes.
Elliot Spagat, The Associated Press
@repost Divorce Documents
source https://toronto.citynews.ca/2020/03/11/remain-in-mexico-is-just-one-us-response-to-asylum-seekers/
March 11, 2020
One floor of a large office tower at 25 York Street was thoroughly disinfected after an employee who works in the building tested positive for novel coronavirus, the landlord told CP24.
Landlord Menkes spokesperson Jamie Okorofsky said they were made aware that an employee of a tenant in the building was diagnosed with COVID-19 and then called Toronto Public Health.
"As soon as we were made aware of the situation, Public Health was notified and we immediately sanitized the impacted floor and all common areas including elevators and washrooms," Menkes spokesperson Jamie Okorofsky said. "The process is now complete and the building is open."
Telus spokesperson Steve Beisswanger told CP24 that the affected floor and employee are not connected to Telus, which occupies a large swath of the building, but they were told by the landlord, Menkes, that the floor was quarantined until March 20.
Menkes told CP24 there is no isolation of any floor of the building underway, but that if individual tenants wish to stay away from a floor for a period of time that is their choice.
"The building is fully operational – whether our tenants chose to return to work is entirely up to them," Okorofsky said.
She did not say which floor of the building was cleaned, citing privacy concerns.
It is not clear which tenant of the building has been impacted by the infection, or what has happened to the employees who work on the impacted floor.
PC Financial, another tenant of the building, told CP24 the floor and affected employee was not in any way connected to them.
Ontario has 41 confirmed cases of COVID-19, with five patients who have made full recoveries.
Concerns about possible infection have forced temporary closures and disinfections of various buildings in the GTA over the past two weeks, including an RBC office tower in Mississauga, an accounting office in Toronto's financial district, an elementary school in Toronto's Rosedale area, a Scarborough condo tower and a North York technical college campus.
@repost Legal Divorce
source https://toronto.ctvnews.ca/floor-of-downtown-toronto-office-tower-undergoes-disinfection-after-employee-tests-positive-for-covid-19-1.4848590
March 11, 2020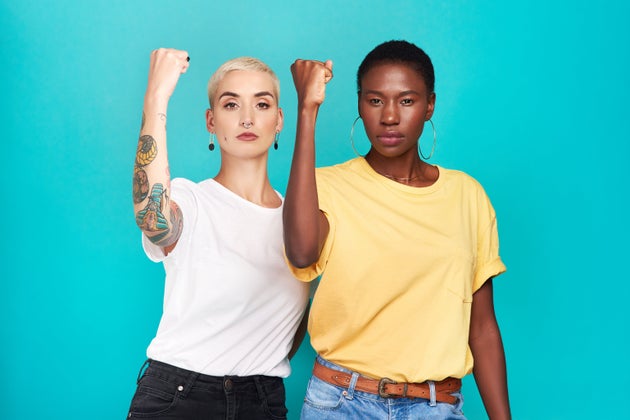 Thanks to the ubiquitousness of the #MeToo movement, we live in a world where everyone's first reaction to seeing a male celebrity's name trending on Twitter is to assume he either died or did something predatory.
Sexual violence impacts people — especially women — in all aspects of our lives, from reading about the latest person who has committed an assault, to dealing with harassment in the workplace, to derogatory comments we get while simply living our lives.
It can be easy to feel hopeless in the face of these relentless threats, but there are small things we can do in our everyday lives to make our society less tolerant of rape and sexual violence, according to Dillon Black, a prevention coordinator at the Ottawa Coalition to End Violence Against Women.
What is a rape culture?
The term "rape culture" has its roots in what 1970s writer Susan Brownmiller called a "rape-supportive culture." (Quick heads up: like many pioneering feminists of that era, her work contains ideas we now understand as exclusionary to feminists of colour.) What that means is that we live in a society that encourages us to scrutinize victims, support rapists, and generally make light of sexual violence.
Watch: What is rape culture? Story continues after video.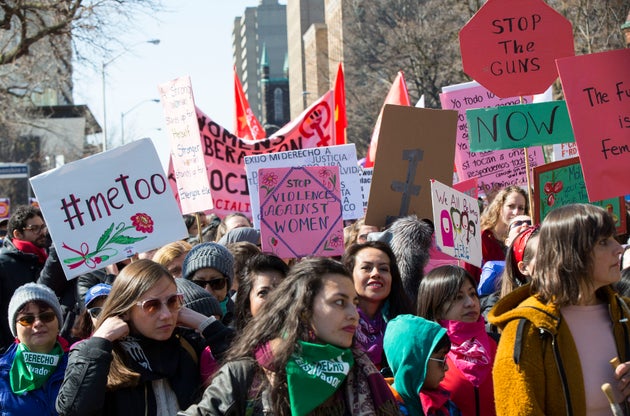 "Amplifying survivors' stories and their experiences is super important, because you also see how prevalent it is," said Black, who uses they/them pronouns. Black said it can be particularly eye-opening to many men, who experience sexual violence at lower rates than women. Many are surprised to learn just how common sexual assault is.
Believe survivors
The most significant thing you can do when someone tells you they've been assaulted it to believe them.
There's this pervasive idea that rape accusations are thrown around casually, and that many of them are false. But that doesn't line up with the statistics.
The truth is that when you account for how few rapes are actually reported, only about 0.5 per cent of rape allegations are false. So it's not totally outside the realm of possibility, but it almost never happens.
But we don't live in a world that believes that: one in five victims of sexual assault feel blamed, according to Statistics Canada, both by the perpetrator and by their own friends and family.
Watch: Mandi Gray talks about the way people assumed she couldn't be a sexual assault survivor because she doesn't match the "victim" stereotype. Story continues after video.
"In a culture that's so instilled with sexual violence and rape and all of this confusion and these myths around it, I think one of the best things you can do to combat it is just being empathetic and listening and believing people when they tell you that they've gone through that," Black said. 
Another important part of that process, they added, is "understanding that false allegations and the justice system is not onside with survivors most times."
Understand that "nice guys" can be perpetrators, too
Another pervasive rape myth is that rapists usually jump out of the bushes at strangers. Stranger rape occurrs in about two out of ten rape cases, and is horrifying, but it's also pretty rare. Stats tell us that the vast majority of sexual assaults are perpetrated by someone the victim knows. 
One thing that's often difficult is "coming to terms with the fact that people who perpetrate or harm other people aren't necessarily what we would think of as serial killer, monster type people," Black said. "They're very much normal people."
When survivors do come forward, a common reaction from friends of the person they've accused is that it can't be true, "because he's such a nice guy." But that's the point — most of the people who have crossed lines of consent, whether they did so deliberately or not, are nice to their friends and polite to their co-workers. It can be hard to swallow, but understanding this is an important part of understanding how sexual violence functions.
People who perpetrate or harm other people aren't necessarily what we would think of as serial killer, monster type people. They're very much normal people.Dillon Black
"In the same way that a lot of us will definitely know someone who has gone through sexual violence … it's very likely that you know someone who has engaged in some form of sexual violence or rape culture, whether it's intentional or not."
Excusing someone of sexual violence because they're a nice person, or a talented filmmaker, or they were an incredible athlete, is one way our culture minimizes the impact of sexual violence.
"You see a lot of the general public really going to bat for perpetrators, thinking that their reputation shouldn't be ruined on the basis of this, and generally a culture that really doesn't understand the implications of sexual violence for survivors," Black said.
Think critically about your news sources
Black says it's important to look at where you're getting information about sexual violence, because there's still a lot of misinformation out there, much of it with the (incorrect) thesis that many rape victims are lying.
Don't accept everything you read as fact, and apply your critical thinking skills to figure out which outlets are trustworthy. Know what outlets you can trust, and look up authors to see if they have a history of minimizing rape or blaming victims before you trust their authority on the subject.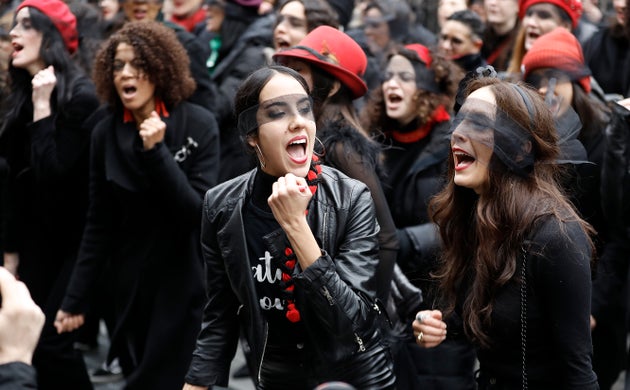 But even trustworthy news sources that cover issues related to sexual violence can over-amplify one-off situations, making them seem much more common than they actually are.
For example, a 2014 Rolling Stone article about a campus gang rape that turned out to be largely exaggerated, and maybe even partly fabricated, has been widely covered and is still used by right-wing media to discredit rape victims, years later.
While the story represents a clear journalistic failure on the part of Rolling Stone, one exaggerated or even false rape accusation doesn't detract from the more than 600,000 sexual assaults that Canada sees annually.
"Call in" rather than call out
It's normal for people to make light of sexual assault, as with this 2015 sale ad that invited shoppers to "Rape Us Now."
In a lot of cases, Black said people probably aren't being deliberately malicious — they just don't understand how big of a problem it is, or how many people are affected by it.
In those cases, they suggest trying to appeal to people's empathy rather than calling them out. "I don't necessarily think shaming people works, because they get defensive," they said.
Instead, Black recommends talking privately with someone who's made a rape joke, or minimized assault in some way.
"Just so you know, when you say that, someone who had gone through that would think that you were someone that they couldn't trust," they recommend trying. "It would undermine a lot of the experiences that they had gone through, because it makes it seem like not a big deal, or it's a joke."
Explaining how bad their words would make someone feel, in other words, is likely a lot more effective than telling them they were wrong to say that.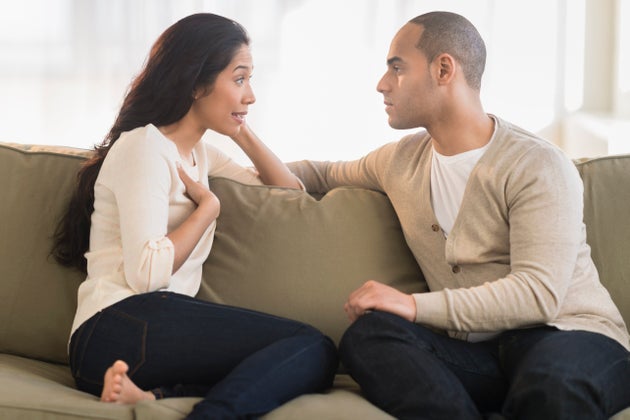 Overall, Black is hoping we can change the way we think about sexual assault.
It can be easy to think that "that person who abused or harmed someone, they didn't do that to me so it's not my responsibility," they said. "But then we become a culture that just lets it happen. We have to find ways to see it as more of a public issue than an individual issue."
@repost When Separating What Are My Rights
source https://www.huffingtonpost.ca/entry/rape-culture-sex-assault_ca_5e6660f5c5b605572808dab0
March 11, 2020
Come into my office, Alberta, and sit down.
I'm sorry to have to tell you that your prognosis is not good.
I'm not talking about coronavirus. That will be painful, but you're strong and young and I'm confident you could survive coronavirus …
When Premier Jason Kenney says there's a "global coronavirus recession," what he really means is don't blame him and his United Conservative Party for any of Alberta's economic woes — even the 70,000 or so jobs that disappeared on his watch when the most Albertans thought about when you said "corona" was a cold Mexican beer. (Hard to believe that was just a few days ago.)
And I'm not talking like about price of oil, which has been falling to earth the last few days faster than pieces of an old Russian satellite exiting its decaying orbit.
Admittedly, that's very bad news if you're the leader of a Conservative party that tabled a budget less than two weeks ago full of rosy predictions about soaring oil prices. But it would be bad news too, if you were a radical green who wanted to see oil cost so much folks would get serious about looking for alternatives.
But I am talking about what Kenney is likely to do next to deal with the first two problems.
We know what he's already done: yesterday he announced he'll strike yet another "expert panel," this time an emergency panel, and he's already chosen the expert he wants to run it.
As Albertans are starting to understand, this is Kenney's go-to strategy when he wants us to take some medicine that certainly won't taste very good, and probably won't help very much either. In this case, it might even be fatal.
The person Kenney has chosen to run this latest panel is none other than Jack Mintz, and that's bad news indeed. It strongly suggests that despite his diplomatic and conciliatory tone yesterday, Kenney has decided not to let this perfectly good crisis go to waste, and will go all "Shock Doctrine" on us and really do some damage.
Mintz is the University of Calgary economist who is one of the UCP's favourite professors — because he espouses their utopian market-fundamentalist ideology so well.
"The Shock Doctrine," with which most readers of this blog will be familiar, is social activist Naomi Klein's term for the neoliberal strategy of exploiting disasters to implement disastrous neoliberal policies when citizens are too distracted to respond effectively.
So if you thought Kenney might respond to the coronavirus crisis by declaring a truce in his war on public health care, or to plunging oil prices by abandoning the province's foolish policy, which predates the UCP by decades, of relying on fossil fuel revenues to deliver services while asking citizens and corporations to pay very little tax, thereby suffering repeated booms and busts, the appointment of Mintz means you are virtually certain to be disappointed.
Mintz is the fellow who in 2015 declared Alberta was on its way to turning into Greece, then in the midst of an economic crisis, because the just-elected NDP had promised a small tax increase for corporations, a review of the province's petroleum royalty structure and an increase in the minimum wage.
He's grumbled about "unrealistic 'climate emergency' environmentalists," commented that "Alberta has better reasons for Albexit than Britain did for Brexit" (yes, he did say Albexit), mused about separation, and argued that diversity makes countries weaker. Naturally, he's a favourite of the National Post, which frequently reprints his bloviations.)
He's a "fellow" of the Fraser Institute, consistently argues for business tax cuts, and thinks income taxes should be lower too. He sits on the board of Imperial Oil Ltd. (and also Morneau Shepell Inc., federal Finance Minister Bill Morneau's family firm) and back in the day held at least about $1.4 million in Imperial shares.
He is, in other words, someone who is likely to recommend exactly what Alberta doesn't need in response to a recession, whatever the cause — lower taxes faster, more privatization, eliminating public-sector jobs, using legislation to force frontline public-sector workers to take pay cuts, eliminating regulations that protect workers and consumers and other neoliberal bromides. Interestingly, he has argued for a sales tax, as long as there's a Texas-style "significant reduction in personal income taxes" to go with it.
Mintz is a very charming fellow, quite entertaining to chat with. There's absolutely no reason to believe he's anything but completely sincere in his beliefs, and that he genuinely believes they will do good.
But that only goes to show that good people can sometimes do real harm with the best of intentions, and the course of treatment that Mintz is likely to prescribe for Alberta will do far more harm than good.
So I'm really sorry, Alberta. Your 10 minutes with me are up and you'll have to leave. But on your way home, you might want to think about making sure that your last will and testament is up-to-date.
The nurse will show you out.
David Climenhaga, author of the Alberta Diary blog, is a journalist, author, journalism teacher, poet and trade union communicator who has worked in senior writing and editing positions at The Globe and Mail and the Calgary Herald. This post also appears on his blog, AlbertaPolitics.ca.
Image: Jason Kenney/Twitter
@repost Divorce Spousal Maintenance
Via Cost of Divorce
source https://rabble.ca/blogs/bloggers/alberta-diary/2020/03/appointment-conservative-economist-jack-mintz-head-jason
March 11, 2020