BEIJING — Courtney Huang fell in love with the U.S. as a nursing student in Texas. She ended up staying 13 years and wants to become a U.S. citizen.
But Huang now finds her job, future, and dreams of citizenship on the line since the Trump administration barred entry last month to non-U.S. citizens and residents flying in from China over the coronavirus outbreak.
With crucial deadlines looming, her plans look increasingly at risk.
"I'm really scared," Huang said. "I have a lot there. If I don't go back, it's just going to be very difficult."
The U.S. suspended visa processing in China on Feb. 3, citing limited staffing during the virus outbreak. No deadline extensions have been announced and it's not known when the suspension will be lifted. That's put hundreds of Chinese citizens applying for U.S. work visas in limbo, fretting as their jobs look increasingly at risk.
Huang had returned to China to see her parents over the Lunar New Year holiday in late January. She had recently landed a new job in California and her work visa was on the verge of approval when the American Consulate in Shanghai announced it was returning everyone's passports.
After weeks of fretting and weighing her options at her parent's home in eastern China, Huang flew to Thailand. She now plans to wait out a mandated 14-day self-quarantine before seeing if she can get her visa from the U.S. Embassy in Bangkok.
Though Huang was born and raised in China, her whole life is now in Oakland, California, where she has an apartment, car, friends and job. With her Christian faith and gregarious, outspoken manner, the U.S. feels like home.
"I feel like I fit in better there. Free speech, free religion," Huang said. Clean air, better career opportunities for women and a liberal social environment were also draws, she added.
Huang obtained a nursing degree in Texas, then a master's degree in bioengineering from U.C. Berkeley. She's on the verge of completing an M.B.A., with an eye toward settling permanently.
Now, Huang is concerned those plans could fall apart. Though her new employers, a company that provides clinical support for physicians, are understanding, Huang worries that as the months go by, there's a possibility she may lose her job — and with it, her right to work in the U.S.
Like Huang, Kevin Yang, a Chinese doctoral student researching immunology at an American university, is also reconsidering his options. After moving to the U.s. eight years ago, Yang has returned home each winter holiday and had his student visa renewed without a hitch.
This year, though, Yang became one of many Chinese citizens caught up in the brutal tussle between Beijing and Washington over trade and technology.
When Yang applied for a visa in December, the State Department told him it was being delayed while they investigated his background for ties to the Chinese government. American officials have in recent years grown alarmed over the alleged theft of U.S. technology by China, casting a cloud of suspicion on Chinese citizens like Yang who work in the sciences.
Told the check would take four weeks, Yang changed his flights and prepared to stay longer.
Then in late January, the Chinese government began locking down whole cities to contain the virus. Soon after, Trump announced the U.S. travel ban. Yang got his passport back in the mail with no visa.
American officials told Yang's academic adviser that since Yang no longer had a visa, they could no longer pay his stipend or fund his research with federal grant money. Hospital surveys that Yang said he spent "thousands of dollars and thousands of hours" over two years to set up were now in peril, something he described as a crushing blow.
"Maybe it's time for me to start thinking about an alternative career," Yang said, mulling the possibility he won't be able to finish his Ph.D. "It's like restarting my life."
Discouraging high-skilled foreigners from immigrating could undermine the U.S. economy and its global prominence, said Anastasia Tonello, former president of the American Immigration Lawyers Association.
Nearly 2.5 million Chinese were in the U.S. as of 2018, according to the nonpartisan Migration Policy Institute, and most are significantly better educated than the average American. China is also the main source of foreign students enrolled in U.S. higher education.
While health and safety are legitimate concerns, blanket travel bans aren't the answer, Tonello said.
"I just don't think this was thought through," she said. "These are just such broad strokes and can cause so much damage."
The U.S. isn't the only country currently restricting entry from China. Travelers face restrictions across the globe, from neighbouring North Korea to far-flung New Zealand, Somalia, and Guatemala. Australia, a major destination for Chinese students and immigrants, also has banned arrivals and stopped issuing visas.
Such restrictions have been loudly criticized by China's Foreign Ministry, though Beijing frequently singles out the United States.
Yang and Huang both say they understand why a travel ban could help contain the virus. But they say the U.S. halt on new visas — with no deadline extensions or other accommodations — is frustrating and unreasonable.
Even more frustrating for Huang is the sense that the U.S. is trying to bar her from coming back.
"I'm not being respected. I work in the states as a talent; I pay my taxes diligently," Huang said. "This just makes me feel like, 'Oh, maybe I'm just not welcome in the states.'"
Even for Chinese with visas, the clock is ticking. Tom, a programmer from the epicenter of the outbreak, the city of Wuhan, had just obtained a master's degree in computer science from Emory University in Georgia. He has a U.S. visa but got stuck in Wuhan after the city was quarantined.
Under American law, foreign students have 90 days after graduation to start new jobs if they want to stay and work in the U.S. If Tom is still trapped in Wuhan by May, he'll lose both his new job at Amazon and his chance to work in America altogether.
"I'd have to start all over again," Tom said, declining to provide his last name for fear it could affect his visa and career prospects. "I just worry every day about whether I can go back to America."
Tom says his family spent around $70,000 to send him to Emory for a shot at a better life in the U.S. He didn't want to work in China, deterred by the Chinese tech industry's notoriously-long hours, popularly known as "996" –9 a.m. to 9 p.m., six days a week.
U.S. officials told him there was nothing he could do.
"We just want some help or advice," Tom said. "Please don't ignore us, it's something completely out of our control. That's the worst thing."
___
The Associated Press receives support for health and science coverage from the Howard Hughes Medical Institute's Department of Science Education. The AP is solely responsible for all content.
Dake Kang, The Associated Press
@repost Divorce Settlement Lawyers
source https://toronto.citynews.ca/2020/03/14/for-chinese-us-visa-halt-puts-jobs-citizen-hopes-at-risk/
March 14, 2020
Trump declares emergency; world steps up fight against virus
WASHINGTON (AP) — The United States declared a state of emergency Friday as many European countries went on a war footing amid mounting deaths as the world mobilized to fight the widening coronavirus pandemic.
At the White House, where President Donald Trump made the emergency decree, drug company executives vowed to work together and with the government to quickly expand the country's coronavirus testing capabilities, which are far behind those in many countries.
"We will defeat this threat," Trump told a news conference. "When America is tested, America rises to the occasion."
While the aggressive spread of the virus in Europe, North America and the Middle East has dashed any hopes for quick containment, dozens of countries have imposed increasingly severe measures over the past couple days — shutting borders, expanding testing, closing school for tens of millions of children and ordering tens of thousands of businesses to close their doors — to try to face down the disease.
The U.S. emergency decree will open up $50 billion for state and local governments to respond to the outbreak, said Trump, who also gave the secretary of health and human services emergency powers to waive federal regulations to give doctors and hospitals "flexibility" in treating patients.
___
Stocks roar back on hopes for government's virus plan
NEW YORK (AP) — Wall Street roared back from its worst day in 30 years Friday with a broad rally that sent the Dow Jones Industrial Average nearly 2,000 points higher — its biggest point gain ever — after President Donald Trump declared the coronavirus pandemic a national emergency.
Fueled by a late-day surge while Trump was speaking, the Dow saw its largest percentage gain since 2008. The rally recouped many of the losses from a day earlier, when the index experienced its worst slide since the Black Monday crash of 1987 and European indexes had one of the worst drops on record. The major indexes each closed with gains of more than 9%.
The session capped a dizzying week on Wall Street, with wild swings driven largely by uncertainty over how much damage the coronavirus would cause to the global economy. By Thursday, the Dow had suffered two drops of more than 2,000 points and the longest-ever bull market had ended.
Then on Friday stocks rallied, shooting sharply upward in the last half-hour of trading as investors appeared to gain confidence that the Trump administration has a plan to combat the outbreak from both a health care and economic perspective.
Despite Friday's pickup, the market still ended the week with its second-worst weekly loss in the past 10 years. All the major indexes are in what traders call a bear market.
___
Trump scrambles to broaden coronavirus testing options
WASHINGTON (AP) — The Trump administration scrambled Friday to broaden testing for the coronavirus with a flurry of new measures, and public confusion persisted over who should be tested and how to get checked for the disease.
Declaring a national emergency, President Donald Trump and senior staffers laid out a new testing strategy designed to screen hundreds of thousands of Americans at drive-thru centres based around major retail chains.
Countries including South Korea and Germany have been using that approach for weeks, allowing people to quickly provide a throat or nasal swab for testing without leaving their cars.
"We want to make sure that those who need a test can get a test very safely, quickly and conveniently," Trump said at a news conference in the Rose Garden. But he added that the test is not intended for everyone, such as those without symptoms.
The moves come a day after one of the government's top health officials called the initial testing effort "a failing" and health care professionals, politicians and patients across the country complained about lack of access to testing.
___
Trump declares virus emergency; Pelosi announces aid deal
WASHINGTON (AP) — President Donald Trump on Friday declared the coronavirus pandemic a national emergency to free up money and resources to fight the outbreak, and then threw his support behind an aid package from Congress that is on track to provide direct relief to Americans.
From the Rose Garden, Trump said, "I am officially declaring a national emergency," unleashing as much as $50 billion for state and local governments to respond to the crisis.
Trump also announced a range of executive actions, including a new public-private partnership to expand coronavirus testing capabilities with drive-through locations, as Washington tries to subdue the new virus whose spread is roiling markets, shuttering institutions and disrupting the lives of everyday Americans.
But he denied any responsibility for delays in making testing available as his administration has come under criticism for being too slow to respond.
Trump said, "I don't take responsibility at all" for the slow rollout of testing.
___
Biden virtual town hall marks new normal for campaigning
CHICAGO (AP) — Joe Biden held a town hall in Illinois — or at least tried to — from 800 miles away in Delaware. Bernie Sanders is staging daily news conferences from Vermont, instead of his usual rallies around the country with thousands of supporters.
The global coronavirus pandemic has sent the 2020 presidential campaign into a virtual phase.
Big rallies and handshakes are out. Virtual phone banks and town halls are the new normal. Political parties and groups are cancelling in-person gatherings.
States holding primaries in coming weeks have urged more voters to cast ballots by mail and extended hours for early voting centres in an effort to avoid election day crowds. On Friday, Louisiana's governor said he planned to postpone his state's April 4 primary to June.
The Biden campaign scrapped plans for a Chicago rally ahead of Illinois' Tuesday primary due to warnings from public and health officials against large gatherings. Instead, the Democratic front-runner was supposed to take questions Friday in a virtual town hall via Facebook live.
___
AP Exclusive: Immigration hearings delayed, 1 court shut
WASHINGTON (AP) — Seattle's immigration court will close down as the nation continues to grapple with managing the coronavirus pandemic, and several other large immigration courts will postpone certain hearings for immigrants who are not detained that often involve large groups.
The court in Seattle was temporarily shut down earlier this week over a report of a second-hand exposure to the virus and will remain shut until April 10. Seattle is among the areas hardest hit so far, with a cluster of deaths and dozens sickened. The number of cases in the U.S. was put at around 1,700 Friday, with about 50 deaths. But by some estimates, at least 14,000 people might be infected.
According to a statement obtained by The Associated Press from the Executive Office for Immigration Review, which manages the immigration court system, other courts will remain open where the virus has struck, including Boston, Los Angeles, New York City, San Francisco, Newark, New Jersey, and Sacramento, California. But "master calendar" dates for those who are not detained will be postponed. Those hearings can include dozens of people in a single courtroom.
"The agency continues to evaluate the dynamic situation nationwide and will make decisions for each location as more information becomes available," according to the statement from EOIR, which is a division of the U.S. Department of Justice.
There are 68 immigration courts nationwide; the others will operate as scheduled but officials with EOIR said they are evaluating and will adjust as needed.
___
Census faces challenges as it aims to hire up to 500,000
ORLANDO, Fla. (AP) — The U.S. Census Bureau said it has reached its goal of recruiting more than 2.6 million applicants for the once-a-decade head count that launched for most of America this week — but it has been a bumpy road getting there and the new corona virus will likely make the path even more difficult.
The nation's abundance of jobs has complicated the effort, and some rural areas — particularly in New England, Appalachia and some Rocky Mountain states — are falling behind recruitment goals as the agency works to hire up to a half-million temporary workers before May. Falling short could threaten the count in some parts of the country, which in turn could lead to underrepresentation in Congress and less federal funding.
An analysis by The Associated Press shows how low unemployment has affected the bureau's ability to attract workers, with urban counties, especially large ones, more likely to hit recruitment goals than rural areas. The bureau has yet to account for how hiring could be affected by novel coronavirus concerns. The virus may dampen workers' enthusiasm for going door to door, but it could also create a new application pool of workers who have been laid off.
On Friday, Census Bureau officials told U.S. lawmakers that concerns about the virus hadn't yet caused a drop in staffing levels, according to a statement from the House Committee on Oversight and Reform.
The Census Bureau hasn't ruled out extending the count past the end of July, when it was scheduled to end, and bureau officials will make a decision after reviewing response rates. The bureau also is shifting training for temporary census-takers online and providing safety equipment for workers, according to the House committee.
___
Lawyer: Man killed by officer was asleep when police fired
SILVER SPRING, Md. (AP) — A Maryland man who was shot and killed by a police officer was asleep in his bedroom when police opened fire from outside his house, an attorney for the 21-year-old man's family said Friday. The man's girlfriend was also wounded.
The Montgomery County Police Department said in a news release Friday that Duncan Socrates Lemp "confronted" police and was shot by one of the officers early Thursday. Rene Sandler, an attorney for Lemp's relatives, said an eyewitness gave a "completely contrary" account of the shooting. She said police could have "absolutely no justification" for shooting Lemp based on what she has heard about the circumstances.
"The facts as I understand them from eyewitnesses are incredibly concerning," she told The Associated Press.
The warrant that police obtained to search the Potomac home Lemp shared with his parents and 19-year-old brother doesn't mention any "imminent threat" to law enforcement or the public, Lemp's relatives said in a statement released Friday by their lawyers. Nobody in the house that morning had a criminal record, the statement adds.
"Any attempt by the police to shift responsibility onto Duncan or his family, who were sleeping when the police fired shots into their home, is not supported by the facts," the statement says.
___
Business fallout: Apple goes online, Delta slashes flights
Apple said its annual developers conference would take place entirely online this year, joining a growing list of companies that are cancelling big, in-person events as the coronavirus spreads.
Thousands of engineers and customers attend the Worldwide Developers Conference, or WWDC, which is in its 31st year.
Apple said it would give $1 million to organizations in San Jose, California, to help with the money they would lose from Apple cancelling the in-person event. The event had been held in San Jose for the past few years.
Google and Facebook also cancelled their flagship developers conferences in the face of coronavirus health concerns.
Meanwhile, Berkshire Hathaway chairman Warren Buffett told shareholders Friday that they won't be allowed to physically attend the company's May 2 annual meeting in Omaha, Nebraska, because of the coronavirus threat.
___
AP Exclusive: Inside NCAA's attempt to save March Madness
As it became apparent the NCAA basketball tournaments could not be held during their usual three-week window because of concerns about the coronavirus, organizers scrambled to devise a plan for a 16-team event to salvage the post-season in one long weekend.
NCAA vice-president of men's basketball Dan Gavitt told AP on Friday that he started to consider ways of condensing the tournament Wednesday night after the NBA announced one of its players tested positive for the virus and the league suspended its season.
But the reality set in that even a shortened tournament could not be pulled off without putting people at risk, and the NCAA's biggest event of the year was cancelled Thursday afternoon.
The cancellation of the men's and women's basketball tournaments came a day after the NCAA had announced it planned to play the games while restricting fan access.
"We did spend a significant amount of time very late Wednesday night trying to figure out alternative models," Gavitt said.
The Associated Press
@repost Divorce Paperwork
Via Dividing Property after Separation
source https://toronto.citynews.ca/2020/03/14/ap-news-in-brief-at-1204-a-m-edt-212/
March 14, 2020
PHOENIX — The parents and grandmother of a 6-year-old northern Arizona boy have been indicted on murder and other charges in the child's death.
Elizabeth Archibeque, 26, and Anthony Martinez, 23, and the child's grandmother, 50-year-old Ann Marie Martinez, are scheduled to appear in Coconino County Superior Court on March 23 for arraignments.
The three were arrested earlier this month in Flagstaff after Ann Marie Martinez called 911 and said she thought her grandson was dead. Police found the boy unresponsive. An officer noted he could have been dead for hours.
The parents initially attributed the boy's physical appearance — seemingly underweight for his age and with small bone structure — to a medical condition and to ingesting diet or caffeine pills. Eventually, they told police they kept the boy and his 7-year-old brother in a closet for 16 hours a day over the past month and gave them little to eat, police reports showed.
Attorneys appointed to them did not immediately respond to requests for comment Friday. A public defender representing Archibeque previously said she would plead not guilty.
Funeral services for the boy were held Friday in what mostly was a private event but with some emergency responders and police attending, the funeral home said.
A grand jury on Thursday indicted Archibeque and Anthony and Ann Marie Martinez on charges of first-degree murder, child abuse and kidnapping, according to the court clerk's office. Anthony Martinez also faces two counts of aggravated assault.
Police said the boys' confinement in a closet was punishment for stealing food while the parents slept. Ann Marie Martinez told police she was aware of the boys' condition and disciplined them for taking food without permission.
The day she was booked into the Coconino County jail, Ann Marie Martinez said she didn't understand why because she didn't do anything wrong and she's not a violent person.
"I'm a law-abiding citizen just trying to help grandkids not be in the streets," she said in a jail video reviewed by The Associated Press.
Anthony Martinez arrived at the Coconino County jail handcuffed behind his back, restrained at the ankles and sitting in a wheelchair because authorities say he resisted arrest at the police station. He yelled profanities at officers around him and at one point asked if he could be sent to prison. Most of what he said in the booking process wasn't audible though because he didn't speak loudly.
The two initially were placed in adjacent cells alone so that detention officers could ensure they didn't try to harm themselves.
Elizabeth Archibeque, wearing jeans and a black hooded sweatshirt, hardly said anything when taken into jail and was placed into a larger cell that held other women.
The three remain jailed each on a $3 million cash-only bond.
Flagstaff police Sgt. Charles Hernandez said the condition of the 7-year-old boy, who also appeared malnourished, has improved. Arizona Department of Child Safety personnel took custody of the boy and two other siblings, ages 4 and 2.
___
Associated Press writer Russell Contreras in Albuquerque, New Mexico, contributed to this story
Felicia Fonseca, The Associated Press
@repost Separation Property Settlement
source https://toronto.citynews.ca/2020/03/13/parents-grandmother-indicted-in-arizona-boys-death/
March 14, 2020
OTTAWA — Amid the COVID-19 pandemic, the Chinese Embassy in Canada says Michael Kovrig has been allowed to have a telephone conversation with his father, who is very ill.
The embassy says in a statement that they allowed this for humanitarian reasons, and it also says Kovrig and fellow detainee Michael Spavor are being given better food to strengthen their immunity against the novel coronavirus, which originated in China.
"China's judicial authorities have ensured that Michael Kovrig and Michael Spavor have received adequate humanitarian treatment as other suspects of the same kind," the statement says.
"Both of them are physically sound and mentally stable. Their lawful rights are fully protected."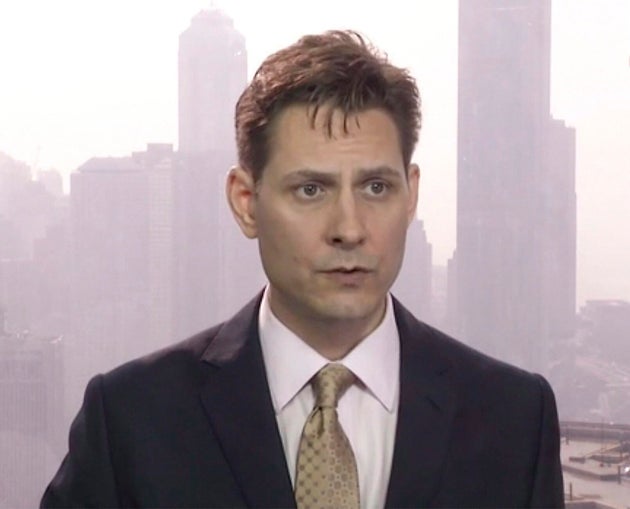 Since the outbreak, the Chinese government has "tried its best to address their reasonable concerns."
"The authorities have provided better food for all the detainees, including Michael Kovrig and Michael Spavor, so as to help strengthen their immunity," the statement says.
"Second, given the relevant detention centres have been totally enclosed due to the epidemic, to ensure their contacts with the Canadian consular agencies in China, the frequency of transference of letters and parcels to Michael Kovrig and Michael Spavor has been increased as interim arrangements."
The embassy does not provide further details about the condition of Kovrig's father.
"The Chinese authorities, proceeding from humanitarian consideration, have allowed Michael Kovrig to have a phone conversation with his father as a special arrangement within the law, when they learned that Michael Kovrig's father is very ill," said the statement. "The aforementioned measures have fully demonstrated China's goodwill, and Michael Kovrig and Michael Spavor have expressed their gratitude."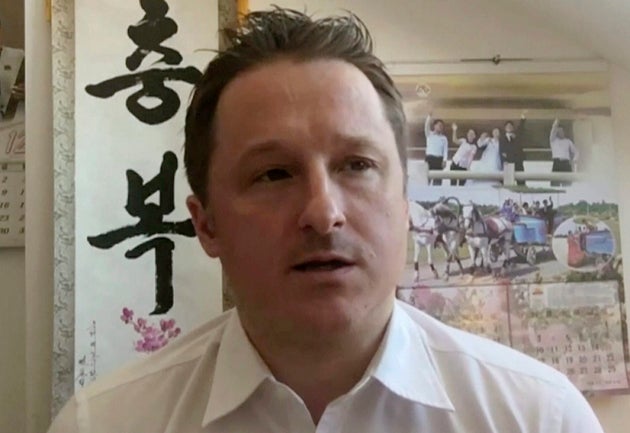 But Friday's Chinese statement also maintains Beijing's firm position since the events of December 2018, which have plunged Sino-Canadian relations to a new low. Kovrig, a diplomat on leave who was working with the International Crisis Group, and Spavor, an entrepreneur, have been imprisoned in China since December 2018. Their detention is widely viewed as retaliation for Canada's arrest of Chinese high-tech scion Meng Wanzhou nine days earlier.
She was arrested at the Vancouver airport on an extradition warrant from the United States, which wants her on bank-fraud charges.
Meng is out on bail and living in a luxury Vancouver home, as her extradition hearing remains before a British Columbia court.
Friday's statement says Kovrig and Spavor are "suspected" of endangering China's national security and their cases are being handled lawfully while the Canadian government can't "explain which law of Canada Ms. Meng Wanzhou violated."
"For some time, a few people in Canada have been hyping up the cases of Michael Kovrig and Michael Spavor and comparing them to the case of the innocent Chinese citizen who was arbitrarily detained by Canada," the embassy says. 
Secretive detention of 'Two Michaels'
The update offers a small window into the secretive detention of the two Canadians; neither government has provided great detail about the conditions under which the "two Michaels" are being kept. Each has been allowed consular visits about once a month, but so far, neither man has been allowed contact with his family, or access to a lawyer.
Dominic Barton, Canada's ambassador to China, recently said little is being said about the two men to adhere to the wishes of their families.
The Canadian government maintains the two are being arbitrarily detained. The office of Foreign Affairs Minister Francois-Phillipe Champagne had no further comment on Friday.
This report by The Canadian Press was first published March 13, 2020.
Also on HuffPost:
@repost Divorce Lawyers Cost
source https://www.huffingtonpost.ca/entry/michaels-china-embassy-covid-19_ca_5e6bf923c5b6bd8156f73ffd
March 14, 2020