Welcome to a sneak peek of the Maclean's Politics Insider newsletter. Sign up to get it delivered straight to your inbox.
Have a cough? No travel for you. Starting today at noon, Canadians showing symptoms of COVID-19 are officially barred from travelling—even domestically. That means anyone with a cough, fever or difficulty breathing, who for whatever reason still thought it would be a good idea to get on an airplane in the first place, will officially be denied boarding by airlines and intercity rail companies, which will start screening for the above symptoms. Commuter trains, such as the GO Train in Ontario, and bus companies are exempt from these rules, because they're under provincial jurisdiction, but the federal government says they're in talks to pressure the provinces to enact similar legislation. Justin Trudeau detailed these measures in his daily coronavirus update on Saturday, the transcript of which you can read here.
In his Sunday speech (transcript here), Trudeau announced additional funding for vulnerable Canadians: $7.5 million for Kids Help Phone and $9 million to United Way Canada. The former will advise young Canadians trapped in difficult situations at home, and the latter helps seniors get groceries, medication and health check-ins.
The measures come at a critical juncture for Canada: hopefully, this week is when we'll start to see whether the curve really starts to flatten. Theresa Tam, Canada's chief public health officer, said she's watching Ontario, Quebec and Alberta in particular, where the virus has spread quickly within communities, for signs that social distancing is actually reducing the rate at which new cases pop up. "I still think it's a little too early to tell because we are only at the end of March, but next week will be very important in terms of looking at those trends," she said.
As of Sunday night, Canada has more than 6,200 confirmed cases, with more than 60 deaths. Over the weekend, the number of confirmed cases shot up by about 2,000, largely due to an increased amount of testing and an influx of Canadians returning home from abroad.
How's my governing? Of the Liberal government's anxieties this week, public opinion, at least, is not one. According to a new EKOS poll, "confidence in the federal government is at 75 per cent, the highest score EKOS has ever recorded," while 67 per cent of Canadians approve of how Trudeau has handled the situation. Philippe J. Fournier parses the data in this week's 338Canada column:
Several of Canada's premiers also score above their usual levels among their respective voters according to EKOS, namely Doug Ford (67 per cent), John Horgan (68 per cent) and Jason Kenney (65 per cent). However, no premier in the country is as much appreciated by his constituents as Quebec Premier François Legault, with a stunning 95 per cent (not a typo) approval rating.
Better safe than sorry. On Sunday, Sophie Grégoire Trudeau was cleared of COVID-19 by her doctor, but her husband will remain in self-isolation for two more weeks to be safe. Watching the pandemic unfold in human-scale, especially among our politicians, is sobering stuff. To wit, look no further than Governor General Julie Payette, who revealed on Saturday that her cousin died of cancer with just one person able to be by her side in those final hours due to quarantine restrictions.
Add another Canadian politician to the list of personally affected: Peter MacKay, the frontrunner for the federal Conservative party, is reportedly self-isolating after his family took a trip to Mexico from Mar. 10 to Mar 18. (To clarify: MacKay did not go, but his wife and three children did.) MacKay kept his distance after their return and moved into a hotel to focus on his leadership campaign. On Sunday, he decided to join his family for the duration of their 14-day self-isolation.
Why now? Because he suddenly has the time. The Conservatives officially decided to postpone their leadership race, though it sounds like it was less of a decision than a requirement. They cited business closures as a main reason they simply couldn't host it on June 27 as planned, even if they wanted to. Several candidates have been calling for this postponement for weeks, including three who dropped out due to being unable to reach the fundraising milestones. (They, alas, cannot re-enter.) The one exception was always MacKay, who this past week, before the Tories' announcement, aggressively pushed (in a series of increasingly strange tweets) for the leadership race to not be postponed. Maybe tweets… don't actually make much of an impact?
Deleted tweet on the Prairie. Speaking of Tory tweets, Saskatchewan's Minister of Highways, Greg Ottenbreit, tweeted a photo of a biblical passage on Saturday, which described a moment when God created an epidemic and said if people "pray to me and repent and turn away from the evil they have been doing," they would be forgiven and their land would be restored. In his tweet, he wrote, "I guess it worked a few thousand years ago …couldn't hurt." He deleted the tweet shortly after, realizing it implied that prayer was the sole answer to all this chaos.
What does the end look like? Amir Attaran—a biomedical scientist, a lawyer, and a professor in the Faculty of Law and the School of Epidemiology and Public Health at the University of Ottawa—outlines in Maclean's what the COVID-19 endgame looks like in five simple steps. Step one, which we're sort of in the midst of, is a total lockdown, with subsequent steps involving tiers of society allowed back outside. The first tier would presumably be young, healthy people, with anyone infected by the virus able to receive help from our de-stressed health-care system. (Of all current hospitalized cases of COVID-19, people under 40 comprise 12 per cent.)
The holdup now is that some provinces are sabotaging social distancing for their pet industries. Ontario has declared all manufacturing and construction is essential, as if all goods are in equal demand and quarantined Ontarians cannot live without home renovations. Alberta considers the oil sands essential, although bitumen is being sold at a loss, and tens of thousands of employees from across Canada are stuffed into work camps that are superb incubators for acquiring and then dispersing infection and death to every corner of this country.
Sincerely, Satan. As certain politicians debate the value of re-opening businesses in just a week or two, Tabatha Southey received a timely letter from Lucifer himself, who wanted to clarify that inviting the deaths of thousands of people in the name of the economy was not a sacrifice he was especially interested in.
In short, if you really want to kill grandma at the behest of a geriatric brat, I certainly won't stop you. While greed is my official portfolio, all manifestations of human depravity and barbarousness have my ears, all eight of them, anytime. That having been said, as something of an expert on material wealth and absolute evil, I feel compelled to point out that this notion that "combatting deadly illness" and "preserving the economy" are somehow diametrically opposed ventures simply does not reflect reality.
@repost Income Equalization
Via Types of Custody
source https://www.macleans.ca/politics/ottawa/this-week-well-see-if-canadas-curve-actually-starts-to-flatten/
March 30, 2020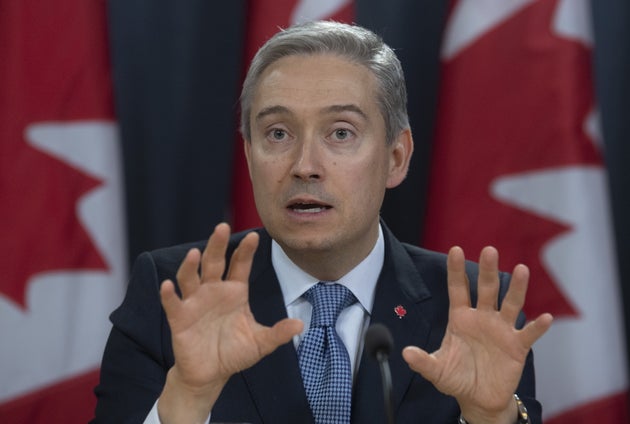 OTTAWA — The COVID-19 pandemic ended the secret handshakes and deal-making in the world's power corridors, but Canada's campaign for a temporary seat on the United Nations Security Council is full steam ahead.
Foreign Affairs Minister Francois-Philippe Champagne and International Development Minister Karina Gould confirmed the continuing campaigning in separate interviews with The Canadian Press this past week.
They say Canada's voice on the world's most powerful decision-making body is needed more than ever because of the big decisions that lie ahead in managing the pandemic and its aftermath.
Watch: Trudeau to continue self-isolating
Canada faces tough competition from Norway and Ireland for the two available seats for a temporary two-year term that would start next year.
Both countries are viewed widely as having an advantage because they spend far more than Canada on international development to poor countries and have far more military personnel deployed on UN peacekeeping missions — two key issues for UN member countries.
Champagne and Gould say that Canada's international stature has grown because of its response to the COVID-19 outbreak, which so far includes a $50-million foreign aid package, but some ex-diplomats say Canada needs to spend more in that area to win votes.
"The UN Security Council is the body that determines how the world reacts to issues of global security and instability," said Gould, adding that it has never been more important to have a "rational voice" on the 10 rotating, non-permanent members of the council.
"It just demonstrates why it is important for Canada to sit on the UN Security Council. That campaign carries on, but in a different way."
After taking part in a teleconference with fellow G7 foreign ministers this past week, Champagne said Canada's membership in that exclusive club of leading nations would help it in the ongoing UN campaign.
"Canada has been chairing or organizing a number of calls with G7 countries," he said. He said Canada has "a voice that is much needed in the world where we need to co-operate, co-ordinate and work together. I think Canada brings something unique to the table.
"I think more and more countries want to see their voice amplified through Canada."
That includes during the pandemic itself, he said, "but also once we will be in the post-COVID world (we) will need countries like Canada to be there."
Canada's international credibility has also risen in recent months because of the role it has taken in leading the quest to get answers from Iran about its January downing of a Ukrainian passenger plane, as well its recent completion of a new North American trade deal, said Colin Robertson, a seasoned ex-diplomat.
"The new responsibilities of middle-power status, especially G7 and G20 membership, differentiates us from Norway and Ireland," said Robertson, vice-president of the Canadian Global Affairs Institute.
Peacekeeping, foreign aid could be crippling factor
Canada's shortfalls in peacekeeping and foreign aid remain a crippling factor in the UN bid, but the COVID-19 crisis gives it an opportunity to make up for it that, said Stephen Lewis, Canada's UN ambassador in the 1980s.
Canada received negative reviews for its "brief peacekeeping mission in Mali" and for pulling out earlier than the UN wanted, said Lewis, who remains active in UN circles as one of the leaders of an international organization trying to stamp out abuse by peacekeepers.
"Although Canada may consider that trivial, it registers deeply with the international peacekeeping community around the world, countries whose vote Canada would want," said Lewis.
That can be rectified by giving cash — "several hundred million" — to the African Union for its peacekeeping operations and increasing its foreign aid contribution to COVID-19 well beyond the current $50 million, which Lewis calls, "woefully inadequate." He said Canada's fair share would be $140 million at minimum.
"The government espouses generosity: in fact, they're begrudging pretenders," said Lewis.
Spending matters more than ever, especially during the pandemic, and especially in Africa where 54 of the UN General Assembly's 190-plus countries hold a crucial bloc of votes in the Security Council election, said Bessma Momani, an international affairs expert at the University of Waterloo.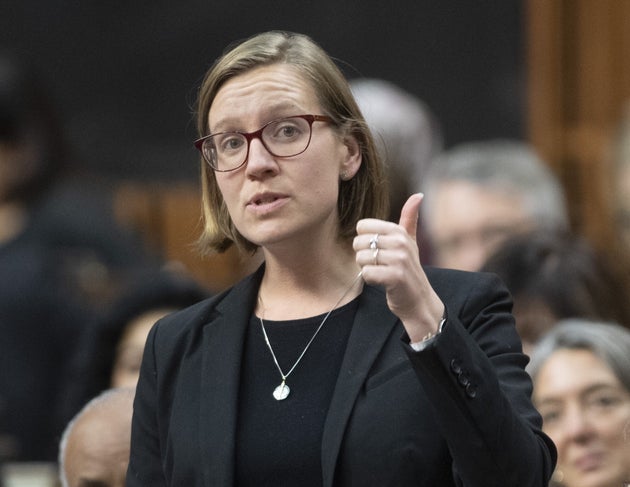 So far, Canada's $50-million pledge looks modest, and individual African countries will want more, she said.
"If I were an African government expecting COVID-19 to knock on my door any minute now, maybe if you're choosing between Norway and Ireland, I would use that as leverage … If you want me to vote, where's my help?" said Momani.
Canada should campaign to address a more pressing need at the Security Council — the fact that it has been missing in action in combatting the pandemic, according to the Canadian-led World Refugee Council. Its leading members include former UN ambassadors Allan Rock and Paul Heinbecker, and Lloyd Axworthy, Canada's foreign minister when the country last served on the council two decades ago.
"The Security Council's silence is a troubling symptom of the deep dysfunction that has beset its 15-member body in recent years," the group said in a statement.
"As Canada campaigns for one of those seats in this year's election, it should pledge in its platform to bring the Security Council back to life and face up to its responsibilities."
Will election be held in June?
The pandemic raises questions about whether the General Assembly, whose members are to hold a vote in June, will be able to meet to hold an election.
The Security Council has been meeting recently via video conference so it is conceivable that the General Assembly could convene that way in June, said Adam Chapnick, a Royal Military College professor and author of a new book on the Security Council.
"That said, there is a real chance that this pandemic will be significantly worse (at least in the global south, where it is only beginning) in a few months, so I suspect that we will be in unprecedented territory by the time the meetings are supposed to be held," Chapnick said.
"Still, I can't imagine that an election won't be held, because the seats do have to be filled."
This report by The Canadian Press was first published March 29, 2020.
@repost Family Law Custody Lawyer
Via Divorce Rights
source https://www.huffingtonpost.ca/entry/canada-un-security-council-seat-campaign_ca_5e81f96cc5b6cb9dc1a40808
March 30, 2020
Adding an adult child to your house deed, or giving them the home outright, might seem like a smart thing to do. It usually isn't.
Transferring your house to your kids while you're alive may avoid probate, the court process that otherwise follows death. But gifting a home also can result in a big, unnecessary tax bill and put your house at risk if your kids get sued or file for bankruptcy. You also could be making a big mistake if you hope it will help keep the house from being consumed by nursing home bills.
There are better ways to transfer a house to your kids, as well as a little-known potential fix that may help even if the giver has since died.
WHY YOU SHOULDN'T GIFT A HOUSE
If you bequeath a house to your kids — which means they get it after your death — they also get what's known as a "step-up in tax basis." All the appreciation that happened while you owned the house is never taxed.
Certified financial planner Kenneth Robinson of Rocky River, Ohio, says last year he advised a client not to let his mom give him her house. The mother paid $16,000 for her home in 1976, while the current market value is close to $200,000. None of that gain would be taxable if the son inherited the house, Robinson told his client.
The mother signed a quit claim to give her son the house anyway and died shortly afterward. That potentially meant a tax bill of about $32,000 for Robinson's client.
Families who realize the mistake in time can undo the damage by gifting the house back to the parent, says Jennifer Sawday, a partner at TLD Law in Long Beach, California.
"We do last-minute deeds to get that house back in place when we know someone is dying," Sawday says.
OTHER REASONS NOT TO GIFT A HOUSE
Sometimes people transfer a home to try to qualify for Medicaid, the government program that pays health care and nursing home bills for the indigent. But gifts or transfers made within five years of applying for Medicaid can lead to a penalty period, when seniors are disqualified from receiving benefits.
Transferring your home to someone else also can expose you to their financial problems. Their creditors could file liens on your home and, depending on state law, get some or most of its value. In a divorce, the house could become an asset that must be divided.
A POTENTIAL 'HAIL MARY' FIX
Robinson consulted a certified public accountant and an estate planning attorney. Both said what Robinson feared was true: The client was stuck paying taxes on the $184,000 gain in value since his mother bought the property.
"They were as discouraged as I was," Robinson says.
But then Robinson hired a tax research firm and learned of a workaround. Section 2036 of the Internal Revenue Code says that if the mother retained a "life interest" in the property, which includes the right to continue living there, the home would remain in her estate rather than be considered a completed gift.
"Many people do not know about this and are therefore losing out on the step-up and the lower taxes they would be entitled to," says Michael Eisenberg, CPA financial planner with the American Institute of CPAs' Financial Literacy Commission.
There are specific rules for what constitutes a life interest, including the power to determine what happens to the property and liability for its bills. To ensure that outcome, the son, as executor of his mother's estate, filed a gift tax return on her behalf to show that he was given a "remainder interest," or the right to inherit when his mother's life interest expired at her death, Robinson says.
THERE ARE BETTER WAYS TO TRANSFER A HOUSE
There are other ways around probate. Many states and the District of Columbia allow "transfer on death" deeds that allow people to leave their beneficiaries their houses without having to go through probate. Another option is a living trust, which typically costs $1,500 to $3,000 to set up but can ensure all a person's assets avoid probate.
And probate in many states is nothing to fear. Most states have simplified probate procedures for smaller estates. Only in a few, such as California and Florida, is probate so expensive and time-consuming that most people should try to avoid it.
"We see avoidance of probate as a big issue in people's minds, sometimes bigger than it has to be," Robinson says.
__________________________________________
This column was provided to The Associated Press by the personal finance website NerdWallet. Liz Weston is a columnist at NerdWallet, a certified financial planner and author of "Your Credit Score." Email: [email protected] Twitter: @lizweston.
RELATED LINK:
Estate planning: A 7-step checklist of the basics https://bit.ly/estate-planning-checklist
Liz Weston Of Nerdwallet, The Associated Press
@repost Children of Divorce
source https://toronto.citynews.ca/2020/03/30/liz-weston-dont-give-your-adult-kids-your-house/
March 30, 2020
Trump extends virus guidelines, braces US for big death toll
WASHINGTON (AP) — Bracing the nation for a death toll that could exceed 100,000 people, President Donald Trump on Sunday extended restrictive social distancing guidelines through April, bowing to public-health experts who presented him with even more dire projections for the expanding coronavirus pandemic.
It was a stark shift in tone by the president, who only days ago mused about the country reopening in a few weeks. From the Rose Garden, he said his Easter revival hopes had only been "aspirational."
The initial 15-day period of social distancing urged by the federal government expires Monday and Trump had expressed interest in relaxing the national guidelines at least in parts of the country less afflicted by the pandemic. He instead decided to extend them through April 30, a tacit acknowledgment he'd been too optimistic. Many states and local governments have stiffer controls in place on mobility and gatherings.
Trump's impulse to reopen the country met a sober reality check Sunday from Dr. Anthony Fauci, the government's top infectious disease expert, who said the U.S. could experience more than 100,000 deaths and millions of infections from the pandemic. That warning hardened a recognition in Washington that the struggle against the coronavirus will not be resolved quickly even as Trump expressed a longing for normalcy.
"I want our life back again," the president told reporters.
___
The Latest: Cruise ships begin transiting Panama Canal
The Latest on the coronavirus pandemic. The new coronavirus causes mild or moderate symptoms for most people. For some, especially older adults and people with existing health problems, it can cause more severe illness or death.
TOP OF THE HOUR:
— Trump extends stay-at-home guidelines for another 30 days.
— New York state surpasses 1,000 coronavirus deaths
—Britain on emergency footing for first time since WWII.
___
As virus makes goodbyes hard, fears of many more rise in US
NEW YORK (AP) — The coronavirus outbreak could kill 100,000 to 200,000 Americans, the U.S. government's top infectious-disease expert warned on Sunday as family members described wrenching farewells through hospital windows with dying loved ones.
Faced with that grim projection and the possibility even more could die in the U.S. without measures to keep people away from one another, President Donald Trump extended federal guidelines recommending people stay home for another 30 days until the end of April to prevent the spread of the virus.
Trump's extension of the original 15-day guidelines was a stark reversal just days after he said he hoped the economy could restart in about two weeks and came after Dr. Anthony Fauci, director of the National Institute of Allergy and Infectious Diseases, made the dire prediction of fatalities, adding that millions in the U.S. could become infected.
"We want to make sure that we don't prematurely think we're doing so great," Fauci said of the extension of the federal guidelines.
By Sunday night, the U.S. had over 140,000 infections and 2,400 deaths, according to the running tally kept by Johns Hopkins University, though the true number of cases is thought to be considerably higher because of testing shortages and mild illnesses that have gone unreported.
___
Tokyo's infection spike after Olympic delay sparks questions
TOKYO (AP) — Before the Olympics were postponed, Japan looked like it had coronavirus infections contained, even as they spread in neighbouring countries. Now that the games have been pushed to next year, Tokyo's cases are spiking, and the city's governor is requesting that people stay home, even hinting at a possible lockdown.
The sudden rise in the number of virus cases in Tokyo and the government's strong actions immediately after the Olympic postponement have raised questions in parliament and among citizens about whether Japan understated the extent of the outbreak and delayed enforcement of social distancing measures while clinging to hopes that the games would start on July 24 as scheduled.
With the Olympics now off, many are voicing suspicion that the numbers are rising because Japan suddenly has no reason to hide them.
"In order to make an impression that the city was taking control of the coronavirus, Tokyo avoided making strict requests and made the number of patients look smaller," former Japanese Prime Minister Yukio Hatoyama said in a tweet. "The coronavirus has spread while they waited. (For Tokyo Gov. Yuriko Koike) it was Olympics first, not Tokyo's residents."
Experts have found a rise of untraceable cases mushrooming in Tokyo, Osaka and other urban areas — signs of an explosive increase in infections.
___
What you need to know today about the virus outbreak
President Donald Trump on Sunday extended the country's voluntary national shutdown for a month, significantly changing his tone on the coronavirus pandemic only days after musing about the country reopening in a few weeks. He heeded public-health experts who told him the virus could claim over 100,000 lives in the U.S., perhaps more, if not enough is done to fight it.
COVID-19 continues its relentless spread, as the daily number of infections worldwide continues to jump sharply. World Health Organization figures show the increase in new infections is now about 70,000 per day – up from about 50,000 just days ago. More than 32,000 people have died worldwide. The U.S. had over 139,000 infections and 2,400 deaths, a running tally by a prominent university showed Sunday evening.
Italy reported more than 750 new deaths Sunday, bringing the country's total to nearly 10,800 – vastly more than any other country. But the number of new infections showed signs of narrowing again. Officials said more than 5,200 new cases were recorded in the last 24 hours, the lowest number in four days, for a total of almost 98,000 infections.
Here are some of AP's top stories Saturday on the world's coronavirus pandemic. Follow APNews.com/VirusOutbreak for updates through the day and APNews.com/UnderstandingtheOutbreak for stories explaining some of its complexities.
WHAT'S HAPPENING TODAY:
___
John Prine in critical condition with COVID-19 symptoms
NEW YORK (AP) — The family of John Prine says the singer-songwriter is critically ill and has been placed on a ventilator while being treated for COVID-19-type symptoms.
A message posted on Prine's Twitter page Sunday said the "Angel from Montgomery" singer has been hospitalized since Thursday and his condition worsened on Saturday.
"This is hard news for us to share," Prine's family added. "But so many of you have loved and supported John over the years, we wanted to let you know, and give you the chance to send on more of that love and support now. And know that we love you, and that John loves you."
Prine's wife and manager Fiona Whelan Prine earlier this month said that she had tested positive for the coronavirus. She said the couple were quarantined and isolated from each other.
The 73-year-old Prine, one of the most influential in folk and country music, has twice fought cancer. Most recently, he was diagnosed with lung cancer in 2013 and had part of a lung removed. The surgeries affected his voice but Prine continued to make music and to tour. Before the onset of the virus, Prine had shows scheduled in May and a summer tour planned.
___
Fit, healthy 33-year-old recounts falling ill to coronavirus
ROME (AP) — Andrea Napoli didn't fit the usual profile of a coronavirus patient.
At 33, he was in perfect health, with no history of respiratory disease. And he was in top physical shape, thanks to regular workouts, including water polo training.
Still, Napoli, a lawyer in Rome, developed a cough and fever less than a week after Italy's premier locked down the entire nation, including the capital which had continued life as usual while the virus raged in the north. Until that day, Napoli was following his routine of work, jogging and swimming.
He received a positive diagnosis for COVID-19 three days later.
Initially, Napoli was told to quarantine at home with the warning that his condition could deteriorate suddenly, and it did. By the next day, he was hospitalized in intensive care, with X-rays confirming he had developed pneumonia.
___
A missing boy and a freezing swamp test tracker's instincts
EDGERTON, Wis. (AP) — Austin Schumacher parked his unmarked squad truck and watched pheasant hunters work their way into the woods under the overcast, late-fall sky. The rookie Department of Natural Resources warden had just popped the lid of his salad container when the radio squawked: a 13-year-old boy, missing.
The boy had run away from Edgerton Middle School after a dispute with his teachers — he swore at them before he ducked out of the school and headed into the swamp across the street. Principal Clark Bretthauser tried to follow, but lost him in the mucky underbrush.
The boy was clad only in a T-shirt and sweatpants. The temperature was 39 degrees Fahrenheit (3.89 degrees Celsius) and falling as the sun dipped toward the horizon; forecasts called for a snowstorm at nightfall.
Schumacher put down his salad, flipped on his lights and sirens and headed for Edgerton.
___
___
Instacart workers seek strike as jobs get busier, riskier
NEW YORK (AP) — A possible strike by Instacart workers highlights the impact of the coronavirus outbreak on the grocery delivery business, where workers are worried about their safety as they try to meet a surge in demand for online groceries.
A group called the Gig Workers Collective is calling for a nationwide walk-out Monday. They've been asking Instacart to provide workers with hazard pay and protective gear, among other demands. Instacart said Sunday it would soon provide workers with a new hand sanitizer upon request and outlined changes to its tip system. The group said the measures were too little too late.
While some workers say they intend to join the strike for at least a day — or have stopped filling orders already for fear of getting the virus — other, newer workers are content to have a paying job at a time of mass layoffs in other industries.
The San Francisco-based delivery app is trying to hire 300,000 more workers — more than doubling its workforce —to fulfil orders it says have surged by 150% year-over year in the past weeks. The company said 50,000 new shoppers joined its platform in just the past week. Some customers are waiting days to receive orders.
Instacart currently has a workforce of more than 200,000 contracted workers who make multiple trips a day to various grocery stores to fulfil and deliver orders that customers make through the app. It also directly employs about 20,000 part-time workers who are assigned to a single store, collecting groceries that are subsequently delivered to clients by a contracted Instacart worker.
___
Largest US dam removal stirs debate over coveted West water
KLAMATH, Calif. (AP) — The second-largest river in California has sustained Native American tribes with plentiful salmon for millennia, provided upstream farmers with irrigation water for generations and served as a haven for retirees who built dream homes along its banks.
With so many competing demands, the Klamath River has come to symbolize a larger struggle over the increasingly precious water resources of the U.S. West, and who has the biggest claim to them.
Now, plans to demolish four hydroelectric dams on the river's lower reaches to save salmon — the largest such demolition project in U.S. history — have placed those competing interests in stark relief. Each group with a stake — tribes, farmers, ranchers, homeowners and conservationists — sees its identity in the Klamath and ties its future to the dams in deeply personal terms.
"We are saving salmon country, and we're doing it through reclaiming the West," said Amy Cordalis, a Yurok tribal attorney fighting for dam removal. "We are bringing the salmon home."
The project, estimated at nearly $450 million, would reshape the Klamath River and empty giant reservoirs. It could also revive plummeting salmon populations by reopening hundreds of miles of potential habitat that has been blocked for more than a century, bringing relief to a half-dozen tribes spread across hundreds of miles in southern Oregon and northern California.
The Associated Press
@repost Family Law Offices near Me
source https://toronto.citynews.ca/2020/03/30/ap-news-in-brief-at-1204-a-m-edt-226/
March 30, 2020