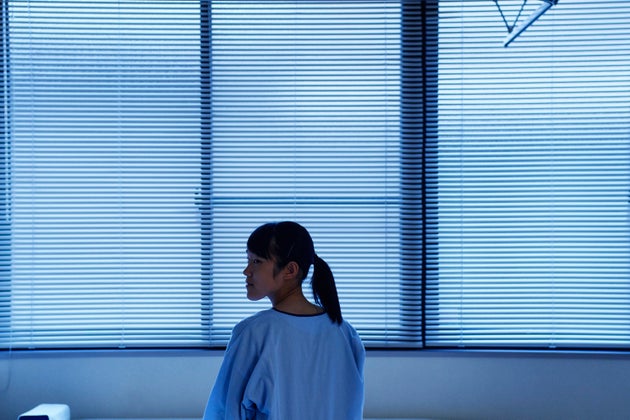 The ongoing pandemic is upending so many different parts of the way we live — including the way we connect and grieve.
Back in the Before, the illness or death of someone we loved was already deeply traumatic. But now, as the deadly virus continues to spread and our collective grief grows, illness is an even more terrifying reality.
There's also the physical reality that in most cases, we can't even visit a sick or dying friend or relative. If the person you love has tested positive for COVID-19, it's dangerous for anyone to visit them — but even if they don't have the virus, social distancing practices might prevent you from safely seeing someone who is ill.
It's normal that the added layer of necessary distance makes dealing with a loved one's illness even more difficult, said Ashley Mielke, a psychologist who founded The Grief and Trauma Healing Centre in Edmonton.
"There would be a sense of powerlessness and helplessness that would accompany these already painful emotions," she told HuffPost Canada.
"We are not only grieving the fact that our loved ones are ill and dying. We're now grieving the loss of freedom and loss of power to be able to visit them, as well as the loss of physical in-person contact and connection with our loved one."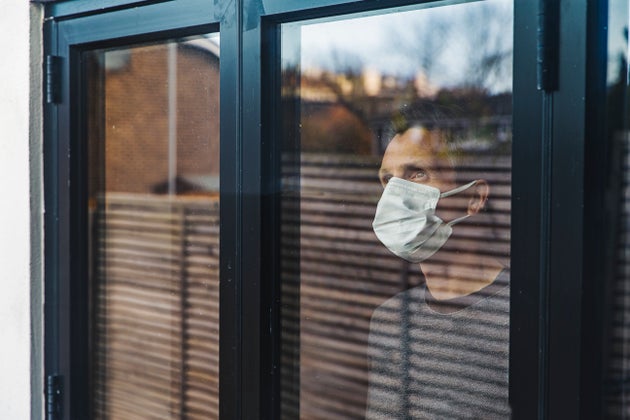 When someone we love is sick and on the verge of death, one of the things we most need is to "become emotionally complete" with that person, Mielke said. That involves communicating all of the things we've left unsaid, or that we feel it's important for them to hear: how much we love them, or an apology or an acknowledgement of the ways they've helped or supported us, or a clear statement of the things we love and value about that person.
Usually, that emotional completion paired with physical, in-person touch and connection can help us 
"It's in those human-to-human moments and conversations in which we experience the most richness," she said. "We are built for connection, not isolation."
Social distancing means that in-person connection is lost, and it's a big loss — Mielke said we shouldn't discount how hard that is. "It's important to honour the unique emotions associated to these additional losses, and not to minimize how painful and devastating these circumstances are and will be for many people." But it doesn't mean we can't find new ways to connect with the people we love when they're sick. 
If possible, connect by phone — or even better, video chat
This is a big "if." But if the person you love has both the cognitive capacity to speak to you and access to a phone or computer, speak to them the way you would in real life. That way, you get to say "all of the important emotional communications," Mielke said, "Like 'I love you, I appreciate you, I miss you, and I wish I could sit next to you.'"
Send them a letter or record a message
Many people aren't in a situation where talking through a device is possible. But in some cases, you might be able to write a letter that a health-care worker or support staff member can read them, or record an audio or video message that can be played to them. That way, you know your words were communicated to them.
Give them a transitional object
Depending where your loved one is, check to see if it's possible and not a health hazard to send what Mielke calls a "transitional object" into their room. It could be anything that's meaningful to you, or to them, or your relationship — maybe something like a photo album, or a stuffed animal, or a blanket, or a piece of jewelry.
"Even though the physical aspect of the connection is missing, they can accomplish the emotional task of communicating their love and appreciation for their loved one, without having to be next to them," she said.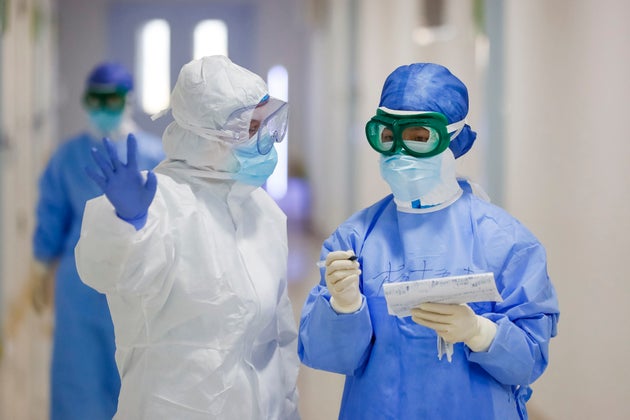 Send your support (from a distance) to hospital or support workers
Helping others can bring a lot of comfort in a difficult time, and if you weren't able to connect emotionally with your loved one as much as you had hoped, supporting the medical and social work staff who cared for them is one way to honour that connection.
Depending what kind of work that person did to help the person you love, there are a ton of different ways you can support them: cook them a meal or drop off groceries, buy them gift cards, or donate to the organization they're working for, Mielke suggests.
Talk to someone close to you
If you weren't able to speak to or connect with someone you loved before they died, it's important you communicate what you wanted to say to someone else: a friend, a spouse, a family member, a therapist, whoever. 
"Having someone witness our grief and our communications is incredibly powerful for our healing," Mielke said. Speaking those difficult feelings out loud is an important part of the process.
Don't neglect self-care 
What's happening now is difficult for everyone, physically and emotionally.
"When we are grieving, we have a reduced ability to concentrate, we feel exhausted and overwhelmed," Mielke said. "It often feels like we're riding a roller-coaster of emotion."
Make sure you're stepping off that roller-coaster to go back to the self-care basics: getting good sleep, eating nutritious foods, connecting with people, focusing on what's in your control, and "giving ourselves permission to grieve and feel the mass of emotion we are experiencing inside. " 
Also on HuffPost:
@repost Family Law Custody Lawyer
Via Common Law Spousal Support
source https://www.huffingtonpost.ca/entry/coronavirus-illness-death_ca_5e8605a2c5b6927805091579
April 3, 2020
On a Monday night in March, hours before a House of Commons debate the next day on an emergency federal aid package for unemployed Canadians and shuttered businesses, both the Globe and Mail and Global News reported on a leaked draft of the bill.
Both stories zeroed in on a section of the legislation that would allow the Liberal government to hike taxes, without parliamentary approval, until the end of 2021.
"When that happened, we had a revolt," says Pierre Poilievre, the Conservative finance critic. "All of the Conservative MPs in Canada would have come to Parliament with pitchforks in hand to storm the place and vote the bill down, whether the leadership wanted them to or not. Our phones just exploded."
Five days earlier, when Prime Minister Justin Trudeau had announced a $27-billion package for workers and a $55-billion lifeline to businesses, every party pledged support for the measures. The next Tuesday, March 24, a skeleton crew of MPs took their seats in the Commons ready to rush through a bill that would send more money to parents, sick and unemployed workers, and unlock billions in credit for businesses whose revenue was drying up because of the pandemic.
In a process that would normally take months and involve several departments, C-13 was drafted in "real time," said a senior government official aware of the negotiations that followed. All told: just five days had passed. On the Sunday afternoon before the sitting, the government circulated a draft bill to the NDP, Liberals and Bloc Québécois—an "unusual" step meant in good faith, says one government source.
"We thought the bill was going to be uneventful," says Poilievre. "We had publicly announced our support for the assistance measures the government had announced. We assumed their officials had converted that into legislation and that we would give it a quick once over and approve it." Poilievre hadn't even opened an email with the draft bill attached before about 10 p.m. that Sunday, when a policy advisor in Tory leader Andrew Scheer's office raised the alarm. "He said, 'You've really gotta open that bill.' "
And so—like Canada needed any more drama during this crisis—a political war few Canadians had patience for seemed ready to erupt. What followed, according to key members from each party, was a desperate scramble to defuse the brawl and save the bill.
***
The Tories' biggest immediate problem was with the second section of the bill that spelled out unprecedented tax powers. But they spotted other problems. "We went down deeper into the bill, and we saw there were similar spending and borrowing powers that were ill-defined and unlimited," says Poilievre.
The party reached out to Finance Minister Bill Morneau's office, but couldn't get a hold of anyone until the next day.
Rachel Blaney, the NDP's whip, also saw the draft that Sunday. It raised her eyebrows, too. "One of the commitments that we asked for, all the opposition parties, was please don't surprise us," she says. "We know the issues are urgent, we know we don't have a lot of time, and we want to get resources out to families, to businesses, to communities and to provinces and territories as quickly as we can."
"The biggest frustration for me, and I understand they were trying to be responsive, but we were surprised with that bill."
On the Monday morning, Poilievre joined Ian Brodie, a former Stephen Harper chief of staff now working in Scheer's office, with several other Tories in a meeting with Morneau's staff. Poilievre, who only joined by phone because he was in self-isolation awaiting coronavirus test results, felt talks got nowhere.
That afternoon, he spoke with Morneau himself. "I reiterated that we simply could not support the bill as long as it furnished these powers to his government," he says. "He didn't take the cue that I was giving him the ability to avoid the controversy altogether."
The same day, both the government and the opposition sought the opinion of Yves Giroux, the parliamentary budget officer. Poilievre says the Tories were wondering if they'd misread something. "We briefly entertained the possibility that the bill perhaps wasn't as bad in reality as it read in language," he says. "But the parliamentary budget officer quickly disabused us of that."
Giroux tells Maclean's that his office's role as legislative interpreter was "unusual," since his typical analysis sticks to the financial or economic impact of government proposals. Giroux's view was that the government was seeking "unprecedented powers," and he communicated that opinion to all four opposition parties.
Blaney, along with party staffer Blake Evans, also met with Morneau's staff on Monday for a long round of negotiations with broadly the same concerns as the Tories.
The senior government official, who admits the opposition's concerns were legitimate, said the Liberals weren't attempting to subvert the supremacy of Parliament. "We're not trying to hoodwink you," said the official. "We're trying to anticipate a whole variety of potential scenarios and we want to make sure that we're in a position to respond expeditiously if we need to."
By the end of Monday night, as the Globe and Global News bombshells spread like wildfire, the Liberals agreed to drop the contentious second section of the bill. The opposition had more demands, however—and, said Blaney, "it was clear we weren't going to get there" on Monday.
***
The New Democrats' and Tories' remaining list of grievances were nearly identical. They both said the eighth section of the bill, which granted the finance minister the power to borrow and spend money on the same timelines as the axed second section, had to go. Conservatives also had their eye on the third section, which allowed the government to spend unlimited amounts of money "in relation to public health events of national concern." Both opposition parties also wanted two parliamentary committees, health and finance, to meet on a regular basis—and give the finance committee the right to recall Parliament.
By that point, the Bloc Québécois—which had also opposed the proposed tax powers—had agreed to support the government. Gabriel Ste-Marie, the only Bloc MP in the House for the final vote, said his party supported the eighth section in the interest of allowing the government to respond quickly to the pandemic.
Ste-Marie also says the Tories were "mostly playing partisan politics" at that point. The concessions they sought were relatively marginal, he said, compared to the version of the bill supported by the Bloc.
Blaney, who soldiered on in negotiations, gave the government credit for starting to listen to the opposition. "I'll say this for all parties. Everybody had a sense of the urgency of this. That Canadians didn't want to see us in Parliament arguing with one another," she says.
Tuesday morning brought more phone calls, and eventually meetings between opposition negotiators, Morneau and officials from several departments. The senior government source described those as "very constructive conversations." Neither Poilievre nor Blaney would disclose the details of what Morneau told them that day, but Blaney says it was "helpful to all of us"—and identified that moment as when everyone in the room "pinpointed the key issues" for New Democrats.
That afternoon, the NDP and Tories (but not the Bloc) got on a conference call with the government that combed through the bill and identified remaining areas of disagreement. The Liberals took copious notes and agreed to have lawyers redraft the bill, which they would circulate as soon as possible.
The opposition parties grew restless, twice suspending the day's parliamentary sitting to allow more time to negotiate, and then twiddling their thumbs as they waited for a revised bill. At one point when the Commons was nearly empty, Scheer ambled over to Foreign Minister François-Philippe Champagne, who was sitting in his seat on the front bench. They politely haggled over the details of the impasse before eventually parting ways.
The senior government official says there's no mystery to the delay. "Even if we agree to a change on language," the source said, "it takes drafters five hours to review all that stuff." After midnight, the Tories and NDP finally laid their eyes on the new language. "We pored over it for 35 or 40 minutes and then we agreed to head down to the House of Commons," says Poilievre.
The government had caved on key opposition demands: they only had power to borrow and spend until Sept. 30 of this year, not the end of December 2021. And both the health and finance committees would meet regularly with the power to recall the House.
***
Whenever the House assembles for a vote, bells ring throughout West Block. They rang uncharacteristically early that Wednesday morning, as MPs filed in to debate the newly redrafted C-13. At 2:36 a.m., Rodriguez tweeted that MPs were "headed back to the House."
Tory leader Andrew Scheer put out a statement at 3:32 a.m. confirming the Liberals had agreed to sunset clauses on most spending powers and parliamentary oversight. Along the way, Morneau revealed two family members tested positive for the coronavirus. Conservative House Leader Candice Bergen admitted that for any government, the pandemic would be a "heavy load to bear." Ste-Marie, the Bloc MP, celebrated his 40th birthday as his colleagues rushed through debate.
At 5:52 a.m., the House passed C-13. The calendar in the chamber still read March 24, a procedural quirk of the House, which can't move on to the next day until the previous day's sitting is adjourned.
@repost Family Court Lawyers
source https://www.macleans.ca/politics/ottawa/inside-the-parliamentary-all-nighter-that-approved-billions-in-emergency-spending/
April 3, 2020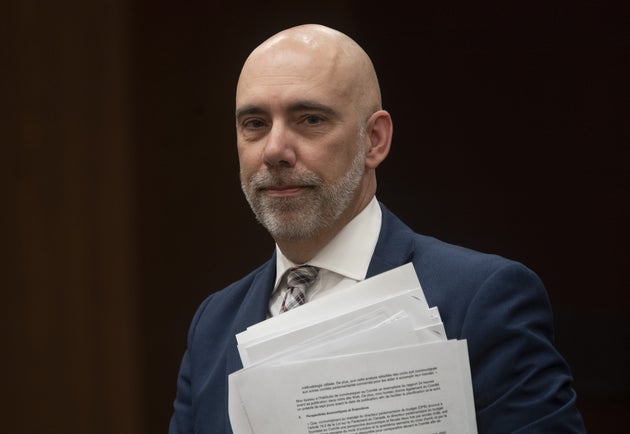 OTTAWA — Canada's parliamentary budget officer says Ottawa will have to pay up to $2.9 billion in compensation to First Nations children and families torn apart by an underfunded child-welfare system _ half the amount estimated by the federal government.
Yves Giroux says his office estimates between 19,000 and 65,100 people would be eligible for compensation awarded by the Canadian Human Rights Tribunal ruling last fall. The tribunal found the federal government "wilfully and recklessly" discriminated against Indigenous children living on reserves by not properly funding child and family services for them.
Watch: Trudeau says First Nations children will be compensated. Story continues below video.
Using Giroux's estimates, Ottawa would have to pay compensation in the range of $900 million to $2.9 billion.
The tribunal ordered Ottawa to pay $40,000 to every First Nations child who was inappropriately taken away from their parents after 2006, and to their parents and grandparents.
The government has agreed its actions were discriminatory and has said compensation will be paid, but Ottawa is still challenging the ruling.
In its legal filings, the federal Indigenous Services department estimated last October that satisfying the order could cost the federal government up to $7.9 billion.
NDP MP Charlie Angus asked the budget office to do an independent analysis to determine whether that figure held water.
In the report released Thursday, budget officer Giroux says Indigenous Services Canada provided information saying it expects 125,600 people are eligible for compensation totalling $5.4 billion — down from the amount quoted in its legal arguments to the tribunal but still much higher than the estimates from the PBO.
The difference lies in the number of people expected to receive compensation. The PBO tallied fewer people as eligible mainly because it assumes children taken from their parents and placed within their extended families or communities are not eligible for compensation, as in the parameters set out in the tribunal's ruling, Giroux says in the report.
The federal interpretation of the tribunal's ruling is broader and included more children, parents and grandparents in its estimates.
Despite its legal challenges, Ottawa has said it will pay compensation, but wants those payments to come through a settlement in a separate but related class-action lawsuit filed in early 2019, which is seeking $6 billion in damages for Indigenous children. That case could cover all victims going back to 1991. The government's lawyers argued in court that the tribunal's compensation plan doesn't allow for this because its order only includes victims and their families since 2006.
A second, similar class action has also been filed by the Assembly of First Nations.
But the PBO says Canada "cannot void the (tribunal's) order simply by settling a class action." Giroux also notes there could be significant barriers to a successful settlement in a class action due to the wide-ranging experiences of individual children and families in different provinces at different times. This could result in fewer families receiving compensation, the PBO says.
In addition, after looking at other Indigenous settlement regimes including the Sixties Scoop and residential school settlements, the PBO estimates compensation for each child through a class-action settlement in this case would not necessarily be more than the $40,000 awarded by the tribunal.
It really defeats Canada's idea that this is way too complicated to be able to doCindy Blackstock, First Nations Child and Family Caring Society executive director
Cindy Blackstock, executive director of the First Nations Child and Family Caring Society, which filed the human-rights complaint close to 13 years ago, says the findings in this report support what advocates like her have been arguing for years.
"It really defeats Canada's idea that this is way too complicated to be able to do," Blackstock said.
"The other thing is that it reinforces what we have been saying over the years, which is that the CHRT compensation is a 'yes, and' with the class actions. You can't replace a CHRT compensation amount by settling a class action."
Work is ongoing between the parties involved in the tribunal decision to come to an agreement on how to proceed, but those discussions are confidential. Meanwhile, the federal government is still pursuing a judicial review of the tribunal's decision.
This report by The Canadian Press was first published April 2, 2020.
@repost Best Family Lawyer
Via Equalization Payment Divorce
source https://www.huffingtonpost.ca/entry/first-nations-child-welfare-compensation_ca_5e85fa8cc5b692780508e55d
April 3, 2020