LOS ANGELES — Tamar Braxton is thanking her boyfriend for "saving my life" after her hospitalization last month.
Braxton posted a lengthy message on social media late Saturday that paid tribute to David Adefeso being her "angel on earth." She said she is grateful for Adefeso who found her "lifeless" in their home, saying it "couldn't have been easy" for him.
The R&B singer did not provide details about her hospitalization. Police only confirmed they responded to a medical emergency July 16 at the downtown Los Angeles high rise that she calls home.
"Through this entire time, you have held my hand, heard my cries, held me when I have been weak. You have had my ENTIRE back??" she said in the post.
Braxton, 43, shared the post along with an older video of the couple talking about getting engaged. She called Adefeso and her 7-year-old son Logan, whom she shares with former husband Vincent Herbert, a priority.
"Although I been said yes in this old video… now and then, I couldn't imagine what life would be like if you weren't by my side," she wrote. "Thank God I'm here and thank God for you."
Adefeso replied to Braxton's post with a short message.
"I love you. You love me. We love Logan. Together forever," he said with emojis including one of a diamond ring.
Though Tamar Braxton released her debut album in 2000, she made a splash in pop culture when she and her sisters, including Grammy-winning icon Toni Braxton, launched their reality series "Braxton Family Values" on WEtv in 2011. It was an insta-hit, with Tamar Braxton shining as the show's breakout fan favourite.
The series helped propel her music career. She had the R&B hit "Love & War" soon after and even earned three Grammy nominations for her music, two for the song and one for the album of the same title.
The success led to a WEtv spinoff "Tamar & Vince" with her then husband-manager Vincent Herbert, a music executive who played a role in Lady Gaga's career. She filed for divorce from Herbert in 2017.
From 2013 to 2016, Tamar Braxton was one of the co-hosts of the daytime talk show "The Real," earning two Daytime Emmy nominations alongside the other hosts for outstanding entertainment talk show host. She competed on "Dancing with the Stars" during her daytime TV stint.
Her 2015 album, "Calling All Lovers," helped her nab a fourth Grammy nomination, and her last album was 2017's "Bluebird of Happiness." Her music has won her a BET Award and three Soul Train Music Awards.
She most recently appeared on VH1's "To Catch a Beautician," a series about hairstylists who wrecked their clients' hair. Her WEtv reality series called "Tamar Braxton: Get Ya Life!" was expected to premiere last week, but has been postponed to Sept. 10.
The Associated Press
@repost Family Law Separation Rights
source https://toronto.citynews.ca/2020/08/02/tamar-braxton-pays-tribute-to-boyfriend-for-saving-my-life/
August 2, 2020
BRAMPTON, Ont. — Police west of Toronto say a man now facing a murder charge in the death of his long-time girlfriend had repeatedly breached a judicial order barring him from being in contact with her.
Peel Regional Police say 27-year-old Darnell Reid had violated the order four times since it was first issued, and was arrested on an unrelated matter as recently as this past May.
Police were called to a home in Brampton, Ont., on Tuesday where they found both Reid and his girlfriend of three years suffering from gunshot wounds.
Twenty-five-year-old Darian Hailey Henderson-Bellman was pronounced dead at the scene, while Reid is now in hospital in critical condition.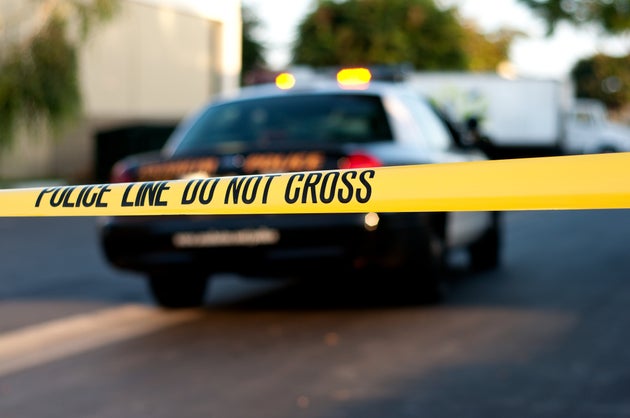 Police have laid four charges against Reid, including one count each of second-degree murder and possession of a loaded firearm.
None of the allegations have been proven in court, and the name of a lawyer representing Reid was not immediately available.
Peel Police Chief Nishan Duraiappah said he's feeling a mix of sadness and frustration after Henderson-Bellman's death, adding the justice system failed to give her the protection she needed.
"This unacceptable failure is becoming entirely too familiar in our communities," Duraiappah said in a statement. "Collectively we need to do better."
Duraiappah did not provide details about alleged past incidents between the victim and the accused, but said the interim judicial order was issued after what he described as an incident of domestic violence.
The chief said that order, barring Reid from having any contact with Henderson-Bellman, had been violated at least four times since the unspecified date when it was issued.
"The family and police struggled to keep her safe," Duraiappah said.
He said Reid was last arrested in May for possession of an illegal firearm and released back into the community after being held in custody for six days. He was under orders to wear a GPS device at the time of his release.
Duraiappah strongly criticized the decision that allowed Reid to walk free.
"This was despite clear concerns regarding his risk to the victim, the community and the potential to continue to re-offend," he said.
He offered condolences to Henderson-Bellman's loved ones, describing her as "a young person who carried a bright future."
This report by The Canadian Press was first published July 31, 2020.
Also on HuffPost:
@repost Need a Divorce Lawyer
source https://www.huffingtonpost.ca/entry/darnell-reid_ca_5f25e4ffc5b656e9b09c69f3
August 2, 2020