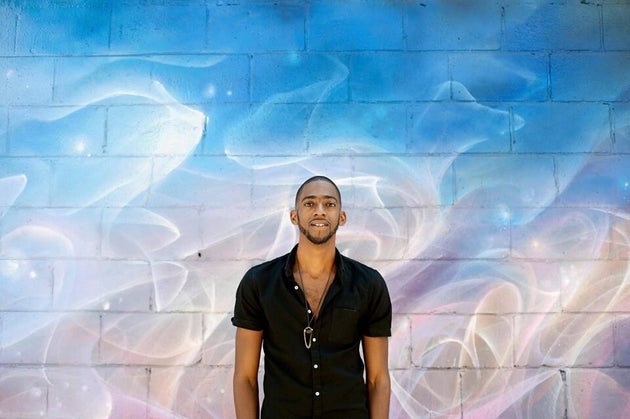 Listen: David Lewis-Peart introduces this second instalment in our series on the lives of Black men. Music: Driftnote. Audio editing: Omar Rivero. Audiograms: Al Donato.
Jamaican-Canadian multi-disciplinary artist Jordon Veira was founder of The Heard, a social enterprise that platformed the arts, working primarily with marginalized students in the greater Toronto area. Under Jordon's leadership, The Heard delivered workshops, training and arts-based empowerment programs for youth.
While moving through chronic illness and childhood trauma, Jordon was able to champion his own story in the name of personal and collective healing. Just before his death, he completed the near final-touches on his autobiographical book and hip-hop/spoken word visual album entitled, "A Black Boy's Brain." The remaining work is being completed by Jordon's loved ones. Jordon Veira died in June 2019, following an asthma attack. This interview was conducted in 2018.  
What is Black masculinity?
Black masculinity is a spectrum, and as far I've experienced it, that spectrum is wide and deep, much wider and deeper than, as individuals and sometimes as cultures, we allow ourselves to perceive.
One of my favourite quotes, I think it is Toni Morrison (Editor's note: the quote is from bell hooks), talks about some of the earliest processes of patriarchy being emotional self-mutilation in young men – that has been a process that to this day I actively am healing from. It is not an easy concept to unlearn, because it informs how you show up in the world in small ways and in large ways.As Black men, we are not given as much license to express the spectrum of our emotional realities and have to shrink ourselves into what is socially acceptable.
What did you first learn about Black manhood?
The things that informed my ideas of Black masculinity [when I was young] were Christianityand [absorbing] a lot of patriarchal ideas of masculinity and the role of men in families from the church. As well,my father is Jamaican Canadian, so, absorbing the Jamaican culture in music and in media, and in dialogue with other community members.
Those ideas of masculinity all sort of informed this perspective that I had, that as a Black man I had to be hard, I had to be strong, I had to be cold. I had to be a hunter for everything that I wanted, be it sex or power or money, I had to go out and use whatever was at my disposal to get and take and build and own and have.
Listen: Jordon Veira on how his parents divorce shaped his childhood ideas of manhood. Story continues below. 
What are you presently learning or unlearning about Black masculinity?
Throughout my entire life, my poetry has always been a tool for my healing, it has always been a tool for self-discovery.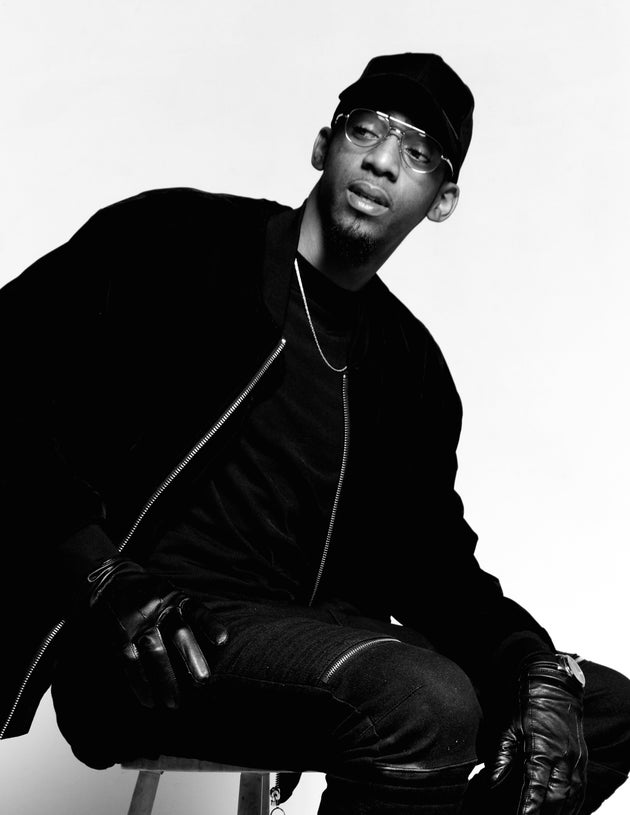 I remember when I was around maybe 13 or 14, I discovered Def Poetry Jam on YouTube, and I would go home from school every day, and I would watch maybe four to six hours of spoken word every day. Often watching the same poems over and over again, at the time I didn't identify myself as a spoken-word artist. Definitely looking back, I was writing poetry back then, but it was more just out of practice of trying to empty my heart. 
Masculinity was probably the earliest concept that I wrote about; I had a poem called "Violent Moments," where I talked about when my cousin got shot, and what leads young Black men to violence. And I remember when he got shot, I felt so afraid, to the point where I was in an emotional place and I wrote this poem. 
 Listen: Jordon performs "Violent Moments." Story continues below. 
I remember getting to a point in my young adult life where I felt completely inundated by these ideas of masculinity. I was about 16 and I wrote this poem called,"What Is A Man?" And I put it up on my Facebook and it got like 26 likes. I thought I was famous. I think since then I've always had that sort of question in my art, it's always been a sort of search or a challenge and a query: What is acceptable? What is unacceptable? Why are these lines created? Why are these ideas so pervasive within our community?
I've always tried to stretch and create more room for, the spectrum of Black masculinity in my relationships as well as in my art.
My organization, The Heard, has a project called the Black Boy Brave Project. We've been running it for a couple of years in middle schools throughout the GTA, and we do a lot of advocacy work with young Black youth. It has been phenomenal to create this platform that allows young Black men to express themselves, to express things that they didn't necessarily have the space or the license to do so.
 Listen: Jordon talks about the important role art plays in shaping masculinity. Story continues below.
I recognize that whether you are a man or a woman or you are trans or you don't identify with a gender, no matter what your race is, no matter where you come from, in just surviving this human life we incur a lot of damage. We experience a lot of pain.
So a few years ago,I developed asthma. I got really sick,I stopped sleeping, I wasn't eating properly. I was really depressed.I would get these episodes where I couldn't breathe in the night up to six, seven hours at night. And then throughout the day, it got really bad.
During this time, I continued running my organization, producing events, collecting different artists, getting us together, doing a lot of arts education and advocacy work. And whenever I'm on stage, it's like I have no symptoms, I have no anxiety, no fear, it's just like I am pure. The same thing when I am working with youth — it is like medicine, almost, for me.
So, doing that over the years I burnt out several times, I developed a fungus infection in my sinuses and my brain area and so I had to get brain surgery. And that brought me to a point where I guess I hit a wall, I couldn't work at all, I couldn't create, I couldn't think, I couldn't move, and all of a sudden had to prioritize my self-care.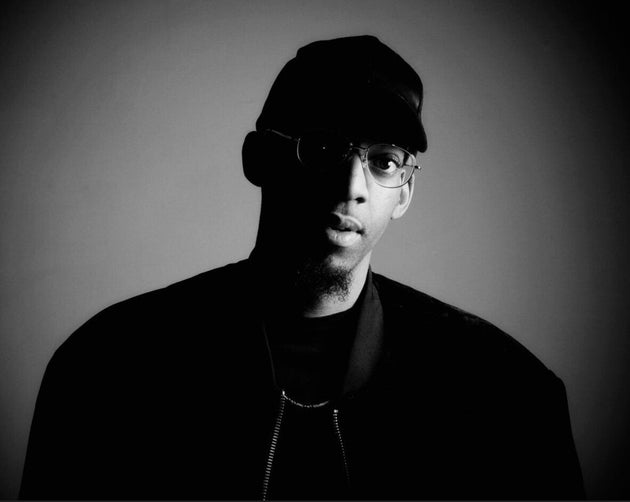 At the beginning of 2017 I started this project. I did a show called the Self Care Project and it sort of bled into my 2017 and I started this personal journey of self-care. I had to prioritize my mental health, my physical health, my spiritual health over the community, over my business, over my dream, over all of these other things — my family, my friends. 
Everything I learned about Black masculinity got flipped upside down when I got sick and I realized I was vulnerable. I realized that I was mortal. 
I gave myself permission for the first time to need myself and to say no to everybody else and everything else. That's been a hard process, but you know, on the other side of it, I feel so blessed. I feel like when I go out and have conversations about healing, people look at me strange. Like, you are a Black man and you are talking about healing? That's so weird.
Healing is a fundamental part of everybody's experience.
Healing is a fundamental part of everybody's experience. So that is sort of what my mission is as an artist, is to get people to realize that it is not just about succeeding, it is not just about gaining things in life or trying to be popular or trying to be rich. The richness of your life is in your health, it is in your mental health, it is in the health of your relationships.
Listen: Jordon performs a poem on the stereotypes and systems he has to face and interrogate as a young Black man.
I've been planting truth in my verses, the truth that was sent to me by the greatest of orators. I hope history mentions me, but when I get to heaven I'll ask Biggie to mentor me, tell 2Pac to his face everything that he meant to me. And if you get there first, tell Uncle Bob he can send for me, I see you on the other side because this is far from the end for me.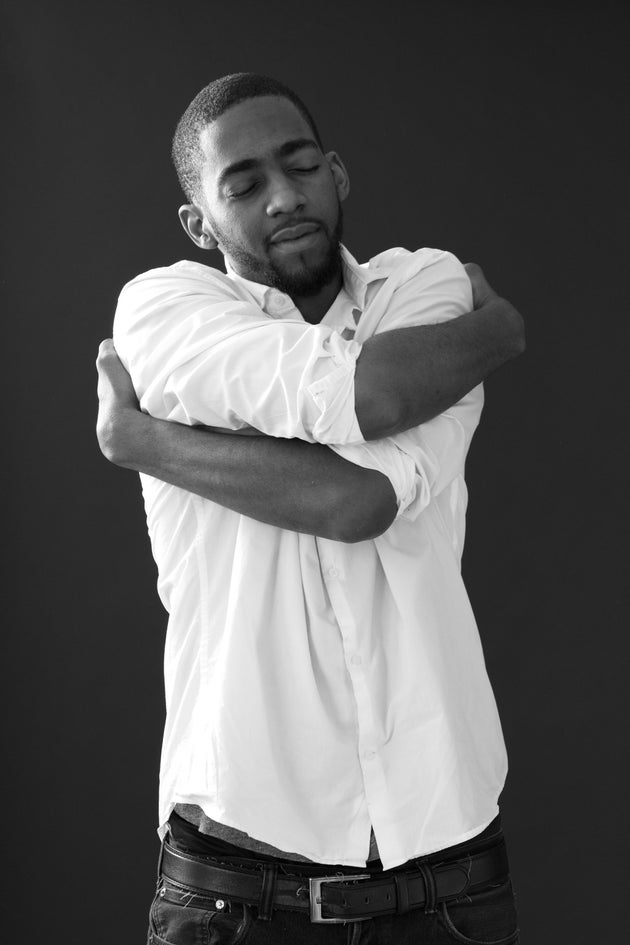 In this series on Black masculinity, we speak to a number of Black men on what masculinity means to them, what they have learned or are in the process of unlearning, and how Black manhood reimagined has presented itself in their lives and work.
@repost Local Child Support Lawyers
source https://www.huffingtonpost.ca/entry/black-masculinity-jordon-veira_ca_5dcd8443e4b03a7e0296a1c1
November 26, 2019
OTTAWA — The federal Liberals say they are appealing a Canadian Human Rights Tribunal ruling on First Nations children because it limits the families that could receive compensation to those affected in the last 13 years.
That appeal is underway today in Ottawa, where Justice Department lawyers are asking the Federal Court for a stay of the tribunal's September order that the federal government must compensate First Nations families that were wrongly split apart by the child-welfare system.
The ruling said the federal government "wilfully and recklessly" discriminated against Indigenous children living on-reserve by not properly funding child and family services. As a result, children were sent away from their homes, families and reserves because if they lived off-reserve, they would be covered by better-funded provincial systems.
Watch: Cabinet ministers answer questions after being sworn in. Story continues below video.
Justice Department lawyer Robert Frater argued the tribunal's judgement imposes a one-size-fits-all solution to an issue of systemic discrimination against Indigenous children and will not compensate all possible victims.
Frater noted the tribunal's compensation order includes victims and their families dating back to 2006, while there are victims of the Indigenous child-welfare system's being underfunded from as far back as 1991.
The government does favour compensation but it wants to find a more inclusive process, Frater told the Federal Court.
"Canada is committed to remedying the injustices of the past, but it has to be done in a fair and equitable way."
Instead, a settlement in a separate class-action case brought earlier this year will be pursued, the government said in a statement this morning from Marc Miller, the Montreal MP appointed last week as minister of Indigenous services, and Justice Minister David Lametti.
Xavier Moushoom, an Algonquin man from Quebec, was moved in and out of 14 foster homes from the time he was nine until he was 18. His lawsuit claims the federal government knew it was inadequately funding child-welfare services for children on reserves and did nothing about it.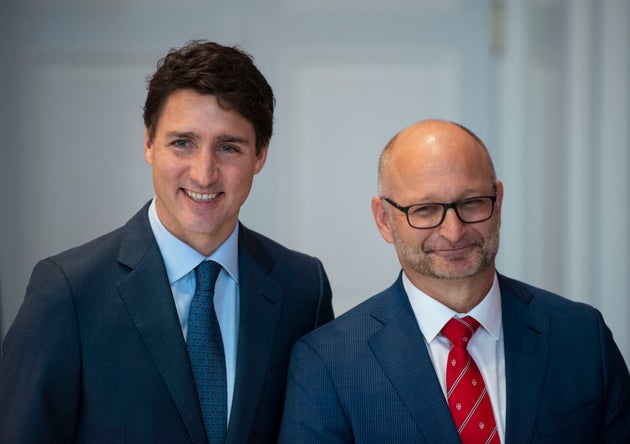 Another man, Jeremy Measwasige, was added as a new plaintiff when the original statement of claim was amended to increase the lawsuit's claim from $3 billion to $6 billion. The 25-year-old from Nova Scotia was born with cerebral palsy, spinal curvature and autism. He battled the federal government to get adequate funding for essential services.
Miller and Lametti said that Canada "agrees it must fairly and equitably compensate First Nations children who have been negatively impacted by child and family policies. What we must do is seek an approach that will provide a fair and equitable resolution."
"To that end, we will work with plaintiff's counsel with the goal of moving forward with certification of the Xavier Moushoom and Jeremy Measwasige v. The Attorney General of Canada class action," they said.
The class-action case was filed last March. Federal lawyers began negotiating with the plaintiffs' lawyers earlier this fall.
The human-rights tribunal order came in September, requiring the government to pay $40,000 for each First Nations child who was inappropriately taken away from his or her parents after 2006, as well as similar compensation to parents or grandparents who had their kids inappropriately removed, and for children who were denied essential services.
54,000 children and their parents estimated to be eligible for compensation
The Liberals announced during the election campaign they intended to appeal the ruling. Prime Minister Justin Trudeau said there wasn't time for proper consultations and planning on how to distribute the money by a December deadline.
The Assembly of First Nations estimated that 54,000 children and their parents could be eligible for payments but which families would be covered had to be worked out in negotiation between the Assembly of First Nations and the First Nations Child and Family Caring Society, which brought the original human-rights complaint forward in 2007.
Miller and Lametti echoed arguments presented in court today about the limited time frame of the tribunal's decision.
"The class-action model is designed to give individuals the chance to have their interests represented, to address the interests of all impacted individuals and to allow parties to arrive at an appropriate resolution of past harms," Miller and Lametti said.
Lawyers representing the First Nations Caring Society took issue with this argument in their own arguments to the Federal Court today.
They said it is not the fault of children and families who stand to receive compensation from the tribunal's decision that other children came before them who also experienced discrimination.
The First Nations Caring Society is asking for an abeyance of the government's application for a judicial review of the tribunal decision.
This is not a case where Canada has played ball from the beginning.Caring Society lawyer Sarah Clarke
They're urging the court to let the Canadian Human Rights Tribunal to do its work in setting up a process for compensation. No money would begin to flow until after submissions are made and a ruling by the tribunal made on exactly how children and families would be paid out.
"This is not a case where Canada has played ball from the beginning. We have dragged them, from the beginning, through every issue that we have had to fight for these kids," said Caring Society lawyer Sarah Clarke.
"Now is not the time to trust them when they say, 'We will compensate them all outside of this venue.' We should be holding them accountable and we should be moving this case forward in a streamlined approach that benefits First Nations children and their families."
This report by The Canadian Press was first published Nov. 25, 2019.
@repost Equalization Formula
source https://www.huffingtonpost.ca/entry/human-rights-tribunal-first-nations-children_ca_5ddbf911e4b0913e6f70a0aa
November 25, 2019
You get used to feeling existential dread at the Halifax International Security Forum, which after all exists to give an international who's who of soldiers, defence and foreign ministers, academics and think tankers a spot to ponder the world's gravest dangers.
This year's edition, the 11th since the annual meeting kicked off in 2009, heard the usual fun notes from all over. Cindy McCain presented the conference's John McCain Prize for Leadership in Public Service to the people of Hong Kong, who were too busy to accept in person. The regime in Iran has lately denied internet access to most of the population. Support for nationalist parties in Germany in 2017 elections closely matched support for Hitler 84 years earlier. The climate is warming, populations are migrating, the "rules-based international order" to which Canada's government so regularly pledges allegiance is honoured most often in the breach, not to say the travesty.
But the thought I heard most often over coffee or lobster rolls at the Westin Nova Scotian, during breaks from the official program, was this: What if Donald Trump wins next year's U.S. presidential election?
By the time the Halifax regulars gather again, at this time in 2020, the winner of next year's election will be known. If it's not Trump, great, the world can get back to its usual level of chaos. If it is—well. "Europe will say, 'You've seen this guy. You know what he's like. And you still want him?'" one conference participant said.
In that world, institutions that have been barely hanging on might start to unravel in a string of exhausted divorces. The G7 (which Trump is hosting next June at a venue to be named. Will he invite Russia?). NATO, which doesn't get much love from its largest contributor. The European Union? The White House doesn't get a vote, but who knows, maybe it sets a tone. I had four versions of the what-if-Trump-gets-re-elected conversation, started each time by somebody else, in the space of 36 hours, and I'm not a big schmoozer.
READ MORE: The knockout of Donald Trump looks as distant as ever
This is my third visit to the Halifax forum. Each time I find myself playing Rank-The-Threats. In 2014 Russia had just invaded Ukraine, and Stephen Harper had whipped out his CF-18s to attack Daesh targets in Iraq. My summary of that year's forum doesn't mention China. By last year, 2018, China was coming on strong, probably the main subject of preoccupation. Even Ukraine's then-foreign minister, Pavo Klimkin, was spooked by China, although in contrast to Russia it was not formally, physically, invading his country. "Russia is in destroy mode," he said then. "China is trying to create structures and rules." In context, it was clear they were structures and rules Klimkin didn't like.
This year, on the eve of local elections in Hong Kong and with a veto-proof Hong Kong Human Rights and Democracy Act sitting on Donald Trump's desk, China so dominated the early discussions that people who worry about anything else had to plead for the crowd's attention.
"It's interesting, no matter what panel, it always goes to China," Gen. Rajmund Andrzejczak, Poland's top soldier, mused during a panel discussion that was nominally about alliances among democracies. "But I'm from the centre of Europe." And if you read NATO threat assessments, as he often does, "it's absolutely clear. Number one, Russia. Number two, terrorism."
If China had any competition for space in the forum's nightmares, the competition was not so much a place or thing so much as an absence: the lack of a minimally coherent "we" that could serve as the subject of the sentence, "What are we going to do about China?" Or climate change. Or migration. Or assorted fundamentalisms (white supremacist violence was on the Halifax agenda for the first time, at one of nearly two dozen breakout dinners on Saturday night).
The "rules-based international order" that featured in so many Chrystia Freeland speeches over the past few years is increasingly hard to find.  Alliances don't thrive on stasis. They need leadership. The leadership that was assumed in the construction of so many alliances, especially the aforementioned NATO and G7, was that of the United States. And the current U.S. president is a random-event generator.
On Saturday, Navy Secretary Richard Spencer bragged to the Halifax crowd that he had not threatened to resign over Trump's decision to reverse disciplinary measures against a Navy SEAL. A day later Spencer was fired for meddling in the same case and released something that read a lot like a resignation letter. He saw a conflict between a presidential order and the constitution, he wrote. He also wrote: "The rule of law is what sets us apart from our adversaries." Well, yes, ideally. A succession of Trump administration officials addressed the forum. Perhaps one day we can contrast their reassuring comments with the likely language of their own eventual resignation letters, memoirs or testimony.
The weekend's biggest uproar was over a panel on women's contributions to global security that, in its original formulation, had four men and no women. It was an astonishing choice from an organization that runs a professional-development program for women in security-related fields and has spent four years trying to figure out its relationship with the Trudeau government, which pays close attention to gender balance. By the time the panel actually happened, it had been rejigged to include the political scientist Janice Stein and Jody Thomas, Canada's deputy minister of defence. "We are not rare, shiny objects," Thomas had written before the forum began. "We are here because we belong here." It was a spectacular own goal on the forum's behalf.
Everything was easier when Stephen Harper was the prime minister and Donald Trump was not yet the omnipotent six-year-old at the head of U.S. Republicanism. Before he died, John McCain's arrival was the highlight of each Halifax weekend; the conference's first edition in 2009 was a portal to an alternate universe in which he'd beaten Barack Obama for the presidency. The Arizona senator's fondness for gunboat diplomacy was always debatable but these days it's routinely discarded as an option, for different reasons, in both Washington and Ottawa. The premise of these conferences is that problems have solutions and that liked-minded western allies can agree on what those solutions should be. It'll be a good thing if that's true, but lately wishing doesn't seem to make it so.
@repost Custody Lawyer
source https://www.macleans.ca/politics/ottawa/at-the-global-security-gathering-in-halifax-up-the-down-escalator/
November 25, 2019
WASHINGTON — President Donald Trump's latest reasons for firing Marie Yovanovitch as ambassador to Ukraine: She was an "Obama person" who refused to hang Trump's portrait in the U.S. Embassy. That's false on both counts.
Trump's pique about not having his picture displayed in a timely way — actually the fault of his administration, not the ambassador — came during a week of unfounded or distorted statements by the president about the impeachment inquiry and the political favour he sought from Ukraine.
A look at recent claims, as well as from Democratic presidential contenders in their latest debate:
YOVANOVITCH
TRUMP: "This ambassador that everybody says is so wonderful, she wouldn't hang my picture in the embassy. OK? She's in charge of the embassy. She wouldn't hang it. It took like a year and a half or two years for her to get the picture up." — Fox News interview Friday.
THE FACTS: She's not the reason why Trump's photo wasn't displayed in the U.S. Embassy in Ukraine after his inauguration. Trump's official portrait for display in federal facilities was not released by the White House until October 2017. Portraits for U.S. embassies came months after that.
Lewis Lukens, former deputy chief of mission at the U.S. Embassy in London, tweeted Friday: "I was in charge of the US embassy in London for much of Trump's first year. We didn't hang his picture either. Why? It took the WH almost 15 months to get official photos sent to embassies to hang. And we were instructed not to print other photos."
The former ambassador to Georgia, Ian Kelly, tweeted: "Our official White House portraits did not arrive at Embassy Tbilisi until March 2018. This was because the WH was late getting them to all embassies."
Yovanovitch's attorney, Larry Robbins, told The Associated Press that the embassy in Kyiv hung Trump's official portrait, along with Vice-President Mike Pence's and Secretary of State Mike Pompeo's, "as soon as they arrived from Washington, DC."
Trump previously accused Yovanovitch of leaving countries in disarray "everywhere" she went as a diplomat, wholly misrepresenting her record.
In any event, a president doesn't need to give a reason for firing an ambassador.
___
TRUMP: "This was an Obama person." — Fox interview.
THE FACTS: No, she is a nonpartisan civil servant who served under both Republican and Democratic administrations as a 33-year State Department employee.
She was first appointed as an ambassador to Kyrgyzstan and then Armenia by Republican President George W. Bush. Then she was named to the Ukraine ambassadorship by Democratic President Barack Obama in 2016. Trump dismissed her from that post in May.
___
MILITARY AID
TRUMP: "Why isn't Germany, France, the European Union, why aren't all those countries in Europe, why aren't they paying? Why is it always the United States the sucker? I got elected on that." — Fox interview Friday.
THE FACTS: He's incorrect that the U.S. is "always" the one putting up Ukraine aid.
European Union institutions have provided far more development assistance than the $204 million from Washington. Specific EU members, Japan and Canada also contribute significantly.
Since 2014, the EU and European financial institutions have mobilized more than $16 billion to help Ukraine's economy, counter corruption, build institutions and strengthen its sovereignty against further incursions by Russia after its annexation of Crimea.
The U.S. is a heavy source of military assistance. The aid package held back by Trump as he pressed Ukraine to investigate Democrats was worth nearly $400 million. But NATO also contributes a variety of military-assistance programs and trust funds for Ukraine. In most such cases, the programs are modest and NATO countries other than the U.S. take the lead.
___
TRUMP: "Why should we give money to a country that's known corrupt?" — Fox News interview Friday.
REP. DEVIN NUNES of California, the top Republican on the House intelligence committee: Trump has good reason to be wary "of widespread corruption in that country." — hearing Thursday.
THE FACTS: Trump's defence that he withheld aid to Ukraine due to corruption concerns is shaky. Two weeks of hearings produced bountiful testimony that Trump was singularly focused on getting Ukraine to open investigations into Democrats.
In his first phone call with Ukraine's new leader, in April, the White House said at the time that Trump discussed his interest in having Ukraine rein in widespread corruption. But in the recently released rough transcript of the call, he actually did not mention corruption at all.
Trump had $391 million in congressionally approved U.S. assistance withheld from Ukraine from July to September.
The Defence Department had already certified to congressional committees on May 23 that Ukraine had made enough progress on reducing corruption to receive the military assistance. Before the July hold on the aid, the Trump administration had approved sending aid to Ukraine nearly 50 times without holding it because of corruption concerns.
Witnesses testified that Trump did not articulate concerns about Ukraine corruption other than expressing interest into investigations that would benefit him politically.
In his July 25 call, Trump told Ukrainian President Volodymyr Zelenskiy as they discussed military aid, "I would like for you to do us a favour, though" and investigate Joe Biden, his son and Democrats going back to the 2016 U.S. election, based on a discredited theory involving purported Ukrainian interference in the election.
Trump ultimately released the aid, on Sept. 11, after Congress became aware of what he had done. A few days earlier, congressional committees had begun looking into the matter, aware that a whistleblower had a complaint in motion.
___
UKRAINE
TRUMP, referring to Democrats: "The FBI went in and they told them, get out of here, you're not getting — we're not giving it to you. They gave the server to CrowdStrike, or whatever it's called, which is a country — which is a company owned by a very wealthy Ukrainian. And I still want to see that server. You know, the FBI has never gotten that server. That's a big part of this whole thing. Why did they give it to a Ukrainian company? Why?" — Fox News interview Friday.
THE FACTS: Trump's statement is false in multiple ways.
CrowdStrike is not a Ukrainian company — it is based in Sunnyvale, California. It is not owned by a Ukrainian, but rather an American who emigrated to the U.S. as a child — from Russia, not Ukraine.
The cybersecurity firm made the original determination that Russia was responsible for the 2016 hack of Democratic emails that were subsequently disclosed by WikiLeaks. The company counts among its clients the National Republican Congressional Committee, for which it investigated email thefts by unidentified hackers during the 2018 campaign.
When Trump says the "FBI has never gotten that server," he is referring to the fact that the FBI did not receive physical servers from the Democratic National Committee after its emails were hacked in the 2016 campaign.
Instead, the FBI relied on detailed forensics provided by CrowdStrike. The FBI confirmed those findings. Using that evidence, special counsel Robert Mueller's team charged 12 Russian military intelligence officers with the hack.
Still, Trump persists not only in misidentifying the nationality of the owner and what country the firm is from, but in advancing the notion that Ukrainians hacked the DNC and made it look as if Russians did it.
___
TRUMP: "A lot of it had to do, they say, with Ukraine. … They have the server, right, from the DNC, Democratic National Committee, you know. … Well, that's what the word is. … That's the way it was explained." — Fox News interview Friday.
THE FACTS: Trump is shrugging off not only the week's testimony of current and former aides at the hearing, but advice going back months from officials who told him such assertions are invalid.
None of the witnesses who testified at the hearings — including those the Republicans wanted to hear from — gave credence to Trump's theory that Ukraine attacked the U.S. election and tried to make Russia look like the villain.
Several testified to the contrary, that there is no evidence of Ukraine interference.
Even before his July phone call pressing Ukraine's president to investigate the theory, his own staff repeatedly told him it was "completely debunked," Trump's first homeland security adviser, Tom Bossert, said in September.
"Fictions," a former senior director on the National Security Council for Russia and Europe, Fiona Hill, testified Thursday.
She told committee members: "I would ask that you please not promote politically driven falsehoods that so clearly advance Russian interests."
___
GORDON SONDLAND
TRUMP: "I hardly know him, OK?" — Fox interview Friday.
TRUMP: "I don't know him very well. I have not spoken to him much. This is not a man I know well. He seems like a nice guy, though. But I don't know him well." — remarks to reporters Wednesday.
THE FACTS: That's not credible. Testimony by several officials revealed that Sondland, Trump's EU ambassador, was in frequent contact with Trump around the time Trump spoke with Zelenskiy about doing a politically beneficial "favour."
Tim Morrison, the former NSC Russia and Europe senior director, who took over from Hill in July, told House investigators that Sondland and Trump had spoken approximately five times between July 15 and Sept. 11 — the weeks that $391 million in U.S. assistance was withheld from Ukraine before it was released as Trump pressed for the favour. Morrison said the ambassador "related to me he was acting — he was discussing these matters with the president."
Sondland himself changed his testimony Wednesday to acknowledge more contacts with Trump than previously revealed.
As recently as Oct. 8, Trump had tweeted that Sondland was a "really good man and great American."
Sondland donated $1 million to Trump's inaugural committee before being named the U.S. ambassador to the European Union.
But Trump quickly became less familiar with his ambassador when Sondland testified that the president wanted a Ukrainian investigation of Democrats as a condition for his releasing U.S. military aid to that country.
___
APPLE MANUFACTURING
TRUMP: "Today I opened a major Apple Manufacturing plant in Texas that will bring high paying jobs back to America. Today Nancy Pelosi closed Congress because she doesn't care about American Workers!" — tweet Wednesday.
THE FACTS: Neither happened.
Trump visited a factory in Austin, Texas, that has made the Mac Pro for Apple since 2013.
Apple announced in September that it would continue having the Mac Pro line made in Austin, after the Trump administration agreed to waive tariffs on certain computer parts from China. It also plans to expand its already deeply rooted business in Austin and said Wednesday it has started construction of its new campus in the city.
None of that equates to Trump's false claim to have opened an Apple plant Wednesday.
Meantime, the House worked into Wednesday evening, after Trump's false tweet that Pelosi had shut Congress, and again Thursday before breaking for Thanksgiving week.
___
IMPEACHMENT HEARING
REP. ADAM SCHIFF, Democratic chairman of the intelligence committee: "I think the American people can be forgiven if they have the same impression, listening to some of the statements of my colleagues during this hearing, that Russia didn't intervene in our election. It was all the Ukrainians." — hearing Thursday.
HILL: "Based on questions and statements I have heard, some of you on this committee appear to believe that Russia and its security services did not conduct a campaign against our country and that perhaps somehow for some reason Ukraine did. This is a fictional narrative that is being perpetrated and propagated by the Russian security services themselves." — hearing Thursday.
REP. ELISE STEFANIK, Republican of New York: "Not a single Republican member of this committee has said that Russia did not meddle in the 2016 elections. … To have our Democratic colleagues say these untruthful statements just reeks of political desperation." — hearing Thursday.
THE FACTS: Stefanik may be right that Republicans on the committee did not explicitly deny that Russia attacked the U.S. election. Yet Schiff and Hill may also be right in saying that Republicans left that impression at the hearings.
Some Republicans on the committee repeatedly gave credence to the conspiracy theory that holds that Ukrainians actually hacked the Democratic National Committee emails, perhaps with a server that was in their country, and made it look as if Russia did it. To buy into this theory is to discount Russian culpability.
A 2018 report by the then-Republican majority of the House Intelligence Committee agreed with U.S. intelligence agencies that Russia interfered in the election, but disagreed with parts of the agencies' assessment that said Russia did so to help Trump.
___
TRUMP: "Right now you have a kangaroo court headed by little shifty Schiff, where we don't have lawyers, we don't have witnesses, we don't have anything." — Cabinet meeting Tuesday.
THE FACTS: Depends on the meaning of "we." Republicans on the committee had a lawyer asking questions of the witnesses, so it's not true that they had no legal representation. And several witnesses were invited at the request of Republicans on the committee.
It's also true, though, that Trump himself did not have a lawyer speaking for him at the hearings. That's not unusual. The inquiry is meant to be a fact-finding process and the president is not charged with anything.
He will have legal representation if the House Judiciary Committee moves ahead to draft articles of impeachment against him.
___
DEMOCRATIC DEBATE
BERNIE SANDERS: "What the scientists are telling us is if we don't get our act together within the next eight or nine years, we're talking about cities all over the world, major cities going underwater, we're talking about increased drought, we're talking about increased extreme weather disturbances." — Democratic debate Wednesday.
THE FACTS: To be clear, the world's big cities aren't going to go underwater for good in as soon as eight to nine years. The Vermont senator's reference to eight to nine years seems to refer to standard warnings of the expected temperature increases kicking in by roughly 2030, and the progressively worse weather extremes that will keep following.
___
JOE BIDEN: "The fact is the vast majority of Democrats do not support Medicare for All." — Democratic debate.
THE FACTS: The former vice-president's statement is at odds with a Kaiser Family Foundation poll out this week. It found that 77% of Democrats support Medicare for All.
Even more — 88% — support a "public option" proposal such as the one Biden advocates. It would allow people to buy into a new government insurance plan modeled on Medicare, but it would not completely replace private insurance. Overall, 53% of Americans support Medicare for All, while 43% oppose it, according to the Kaiser poll.
It's also true, though, that public support for Medicare for All declines when costs and other, similar details are introduced in the polling.
___
ELIZABETH WARREN: "Today in America — a new study came out — 20 years out, (of) whites who borrowed money, 94% have paid off their student loan debt, 5% of African Americans have paid it off." — Democratic debate.
THE FACTS: That's not right. The Massachusetts senator appears to be citing a September report from Brandeis University's Institute on Assets and Social Policy. The study found that, 20 years after starting college, 49% of white borrowers had paid off their loans entirely (not 94% of them) compared with 26% of black borrowers (not 5%).
The study also found that the typical white student had paid off 94% of his or her debt, while the typical black borrower had only paid off 5%. Warren cited those statistics, but in the wrong way.
She's correct that there are disparities by race when it comes to paying back student loans. Other studies have similarly found that black borrowers are at greater risk of default than their white counterparts.
___
TULSI GABBARD: "The most recent example of inexperience in national security and foreign policy came from your recent careless statement about how you as president would be willing to send our troops to Mexico to fight the cartels." — Democratic debate.
PETE BUTTIGIEG: "That is outlandish, even by the standards of today's politics. … I was talking about U.S.-Mexico co-operation. We've been doing security co-operation with Mexico for years, with law enforcement co-operation and a military relationship that could continue to be developed with training relationships, for example. Do you seriously think anybody on this stage is proposing invading Mexico?" — Democratic debate.
GABBARD: "You were asked directly whether you would send our troops to Mexico to fight cartels and your answer was yes." — Democratic debate.
THE FACTS: Neither offered a fully accurate account in their exchange.
Gabbard, a Hawaii congresswoman, did not accuse Buttigieg of being open to "invading" Mexico, as he suggested she did. But she did not explain the context of Buttigieg's remarks at a Latino-issues forum in Los Angeles last Sunday.
At the forum, the mayor of South Bend, Indiana, heavily conditioned the idea of sending troops to help Mexico fight the drug and gang war, saying he would only do so if Mexico wanted the assistance as part of a security partnership.
"There is a scenario where we could have security co-operation as we do with countries around the world," Buttigieg said in Los Angeles. "I would only order American troops into conflict if there were no other choice, if American lives were on the line and if this were necessary in order for us to uphold our treaty obligations.
"But we could absolutely be in some kind of partnership role if and only if it is welcome by our partner south of the border."
___
Associated Press writers Eric Tucker, Mary Clare Jalonick, Lisa Mascaro, Lynn Berry, Mark Sherman, Kevin Freking, Ellen Knickmeyer and Ricardo Alonso-Zaldivar in Washington, Collin Binkley in Boston, Kathleen Ronayne in Los Angeles and Amanda Seitz in Chicago contributed to this report.
___
Find AP Fact Checks at http://apne.ws/2kbx8bd
Follow @APFactCheck on Twitter: https://twitter.com/APFactCheck
EDITOR'S NOTE — A look at the veracity of claims by political figures
Hope Yen And Calvin Woodward, The Associated Press
@repost Divorce Spousal Maintenance
source https://toronto.citynews.ca/2019/11/25/ap-fact-check-trumps-portrait-pique-and-other-distortions-2/
November 25, 2019